Automotive
News
Aston Martin Leans On F1 Experience For Valhalla Development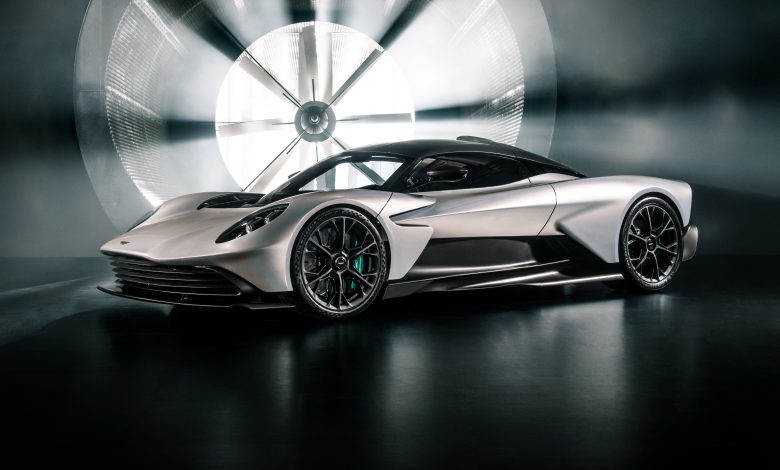 The experiences gained from Formula 1 has directly trickled into Aston Martin's upcoming Valhalla supercar. 
Despite the ongoing environmental opposition, there are nevertheless still many automakers who are happy to bankroll their Formula 1 endeavours. In fact, with Audi set to join the sport in 2026, the upcoming years may actually be a period that has the most car companies on the grid ever. 
And the reason for this is rather simple. Formula 1 does not only serve as an effective marketing tool for automakers to easily show off the supposedly sporting potential of their road cars, but also could actually incorporate some of their experiences gained from being at the pinnacle of motorsport into their saleable products too. 
Take Aston Martin for instance, they've only recently rejoined the Formula 1 grid back in 2021 but they have since already launched more than their fair share of highly-marketable F1 edition road cars. Though they have recently taken it a step further still with their upcoming Valhalla, as the automaker's first series-production mid-engined supercar will also be the first that is jointly developed between its road car and F1 division.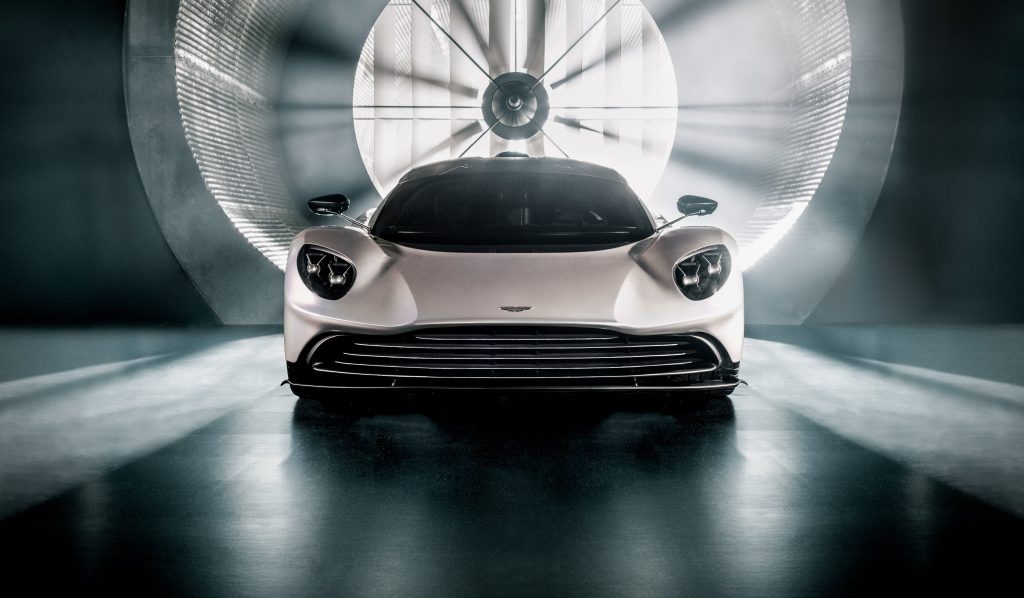 Starting from the design of the Valhalla first, Aston Martin is keen to point out that this upcoming supercar takes its underbody aerodynamic cues from the current AMR23 Formula 1 car. What more too is that this road car will also feature F1-esque multi-element front and rear wings, with in-built DRS flaps no less!
But as the Valhalla is a road car, it does means that the strict rules governing aerodynamics on Formula 1 cars does not apply to it. Hence it can benefit from an even more sophisticated fully aerodynamic system at either end of the vehicle, which in turn is slated by Aston Martin to generate over 600 kg of downforce at 240 km/h.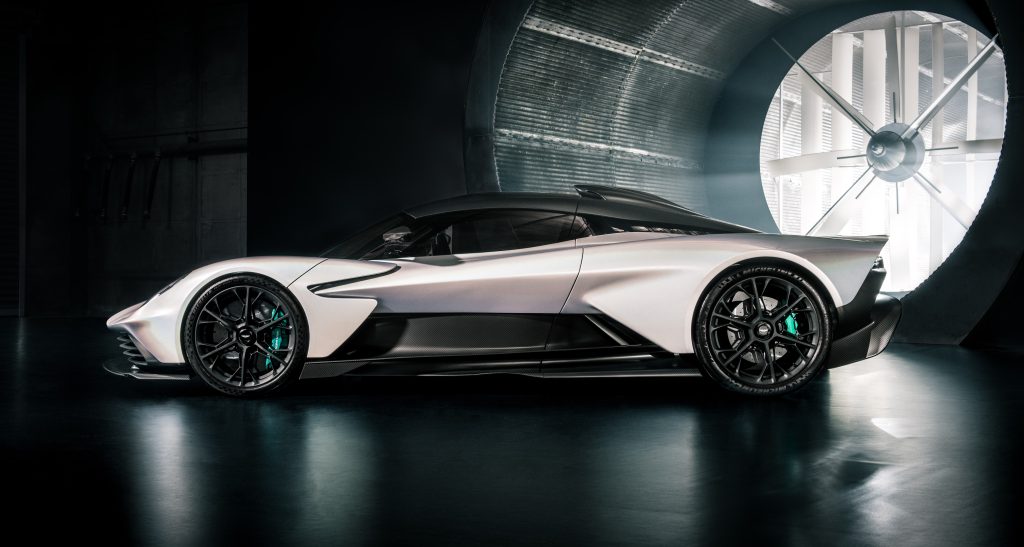 Now as for what will propel the Valhalla to that sort of speed meanwhile, this upcoming Aston Martin will feature a twin-turbocharged flat-plane V8 that is mated to not one, not two, but three electric motors which will in turn send a combined 1,012 PS to all four wheels of this supercar. Unfortunately however, there is not to be any F1-esque MGU-K or MGU-H technology integrated into this powertrain, but the Valhalla will nevertheless feature an F1-style carbon fibre roof-mounted snorkel that feeds both the engine intake and cools the turbos mounted within the V of the engine. 
While on the topic of carbon fibre too, the Valhalla's fully carbon body is to be developed using ideas born directly from the carbon technologies used in Aston Martin's F1 cars. The circuit racer has also served as a base for the road car's carbon fibre bucket seat. In fact, the entire cockpit ergonomics has apparently been developed to be enable drivers of the Valhalla to feel as if they are to be in the AMR23 racer. And speaking of the AMR23, current Aston Martin F1 drivers Lance Stroll and two-time world champion Fernando Alonso has apparently provided input towards the driving dynamics of the upcoming Valhalla too.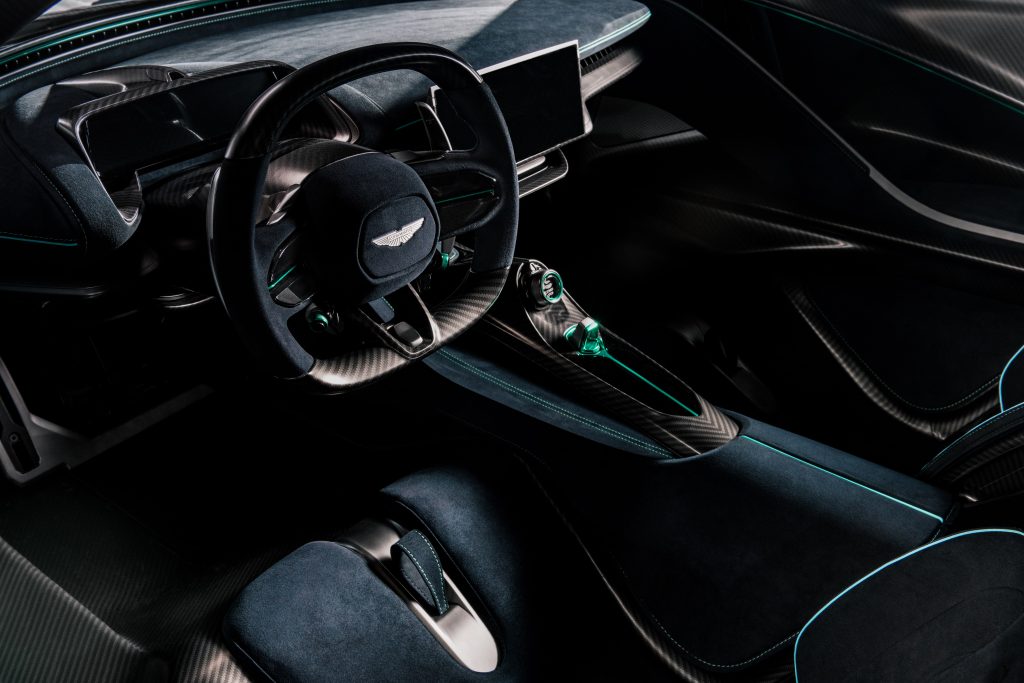 Limited to only 999 units, the first prototypes of the Aston Martin Valhalla is set to be undergoing road testing by the end of this year. Production of this mid-engined hybrid supercar meanwhile is slated to begin in 2024, with deliveries to its 5 lucky local customers to likely be starting soon after.