Used cars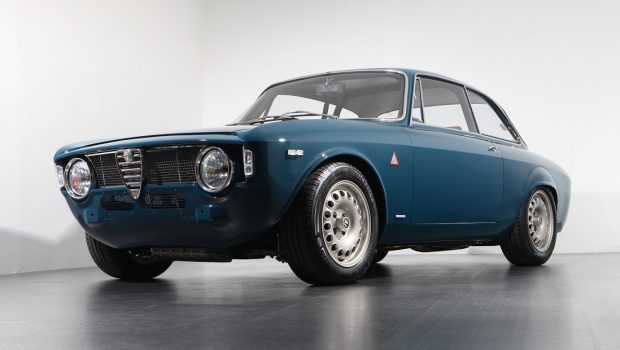 Published on January 25th, 2021 | by Joshua Chin
0
Alfaholics GTA-R 300 Carbon Is A Full Carbon Bodied GTA
Alfaholics is back at it with yet another stunning classic Alfa restomod, this time in full carbon. 
When mentioning classic Alfa Romeos, words like beautiful, soulful, peppy, sonorous (and perhaps even rusty) springs immediately to mind. What doesn't typically come to mind though is the notion that these old Italian cars weigh too much, because they really don't. 
If however, there is anyone out there who does thinks that their classic Alfa Romeo is just much too heavy, help may now be at hand with Alfaholic's latest project: the GTA-R 300 Carbon. That is because such as the 'Carbon' in the name implies, this British resto-modding firm has actually managed to pull off a full carbon fibre body panel conversion for these retro Italian icons.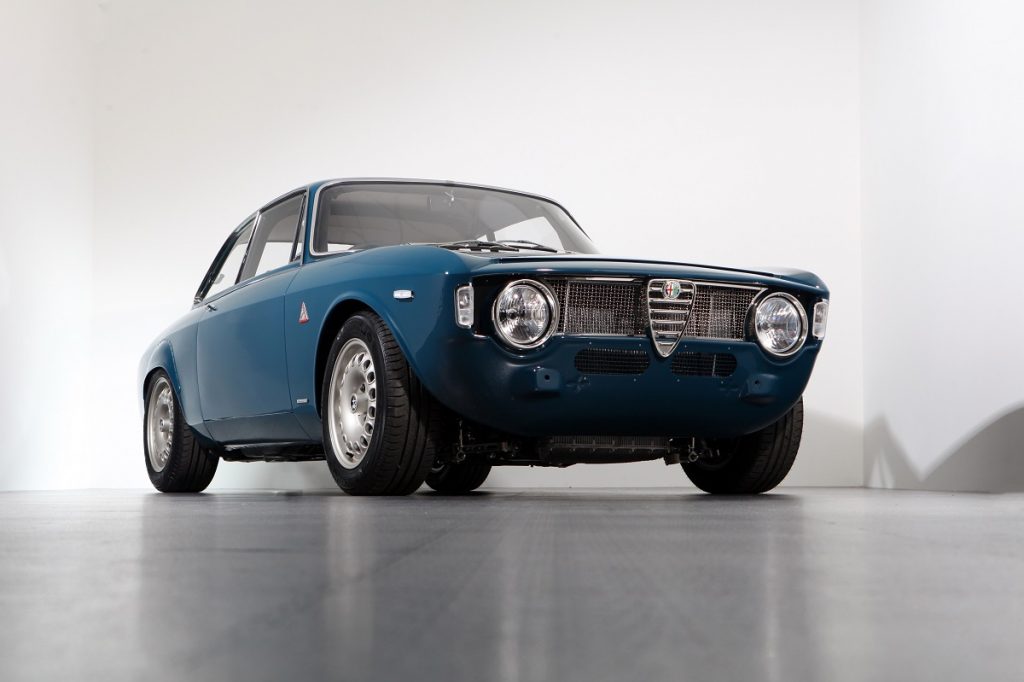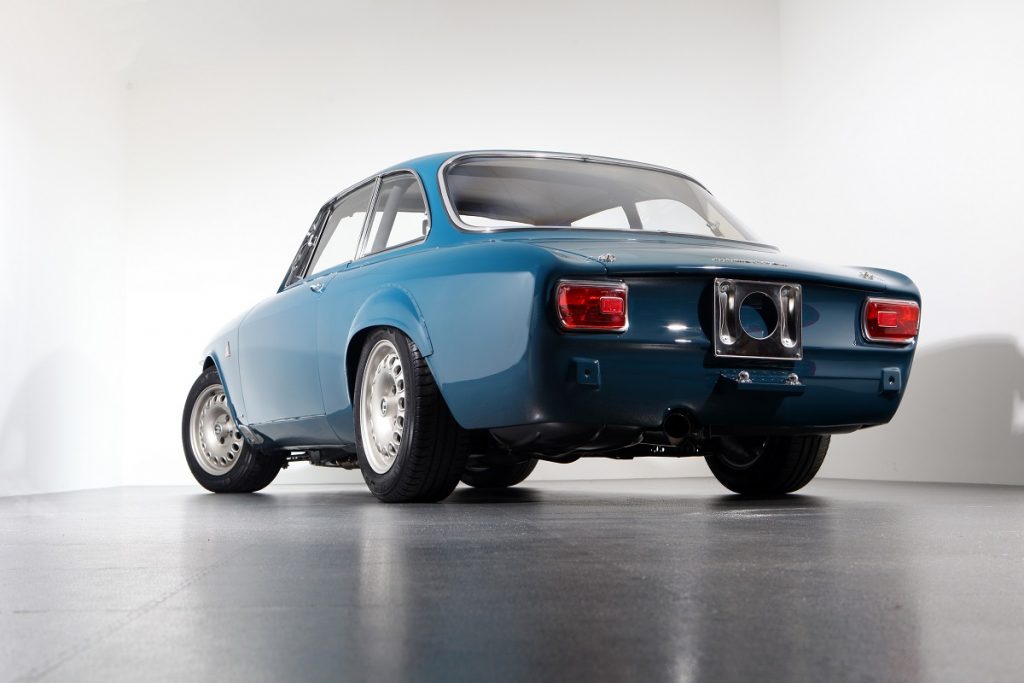 Perhaps best known previously for its GTA-R 270 and 290 models that were featured in many a video up on YouTube, this latest project by Alfaholics is technically just a refinement of their existing Alfa Romeo restomod recipe. Having said that though, with the 300 Carbon here, they have taken that recipe and cranked up a notch in nearly every single way. 
Now, the biggest news here for this GTA-R 300 Carbon is undoubtably its full carbon fibre body. Sitting atop a rigid seam-welded chassis, the entire outer Alfa-shaped body skin just weighs a mere 40 kg. Add to that carbon fibre doors, bonnet and boot, and this featherweight Alfa Romeo weighs a whopping 70 kg less than the already lightweight (but steel-bodied) normal GTA-R.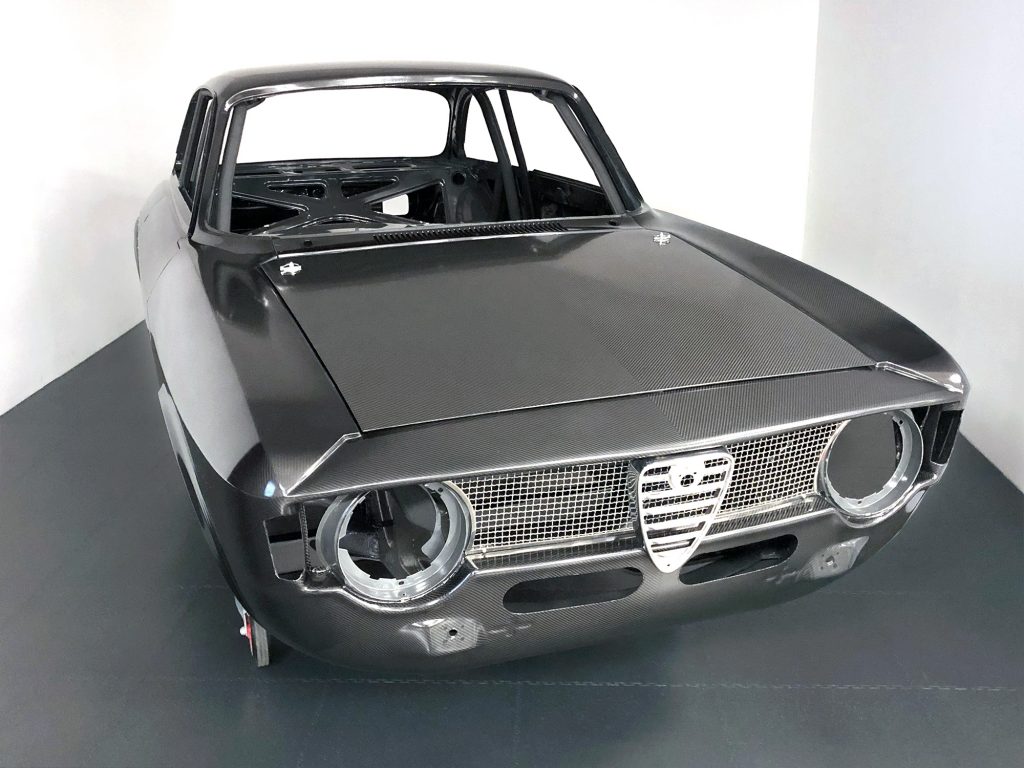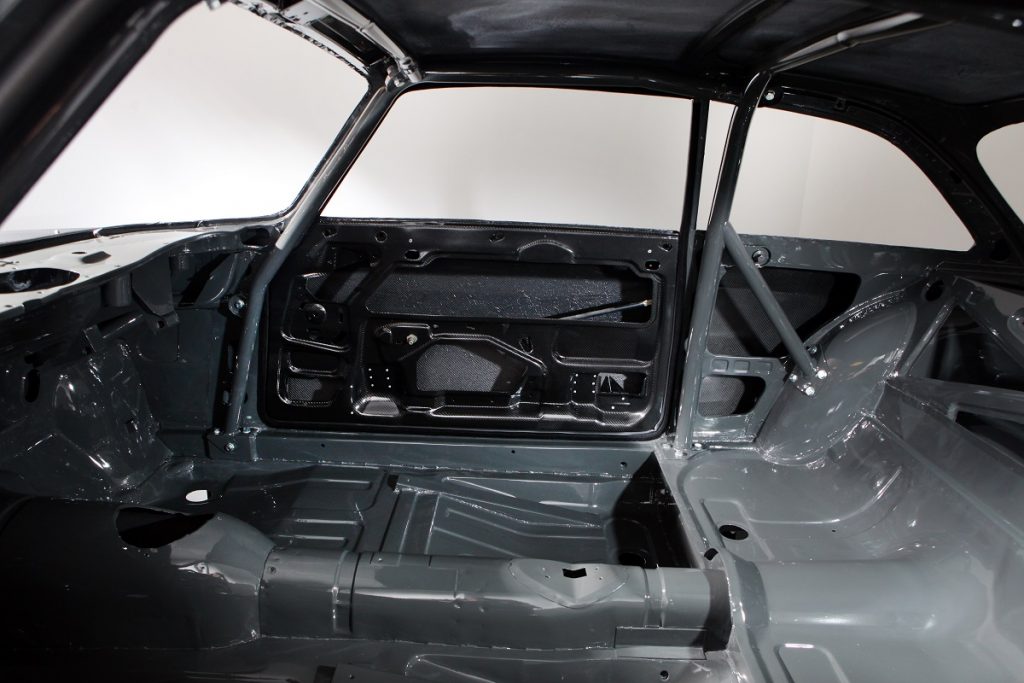 All this weight, or lack thereof, therefore also means that this carbon-bodied Alfa Romeo packs a power-to-weight ratio of around 300 hp/tonne. Then again, that figure could possibly have more to do with the lightly tuned Twin Spark Engine under the hood of this particular blue example seen here, which is incidentally the 23rd full GTA-R build by Alfaholics.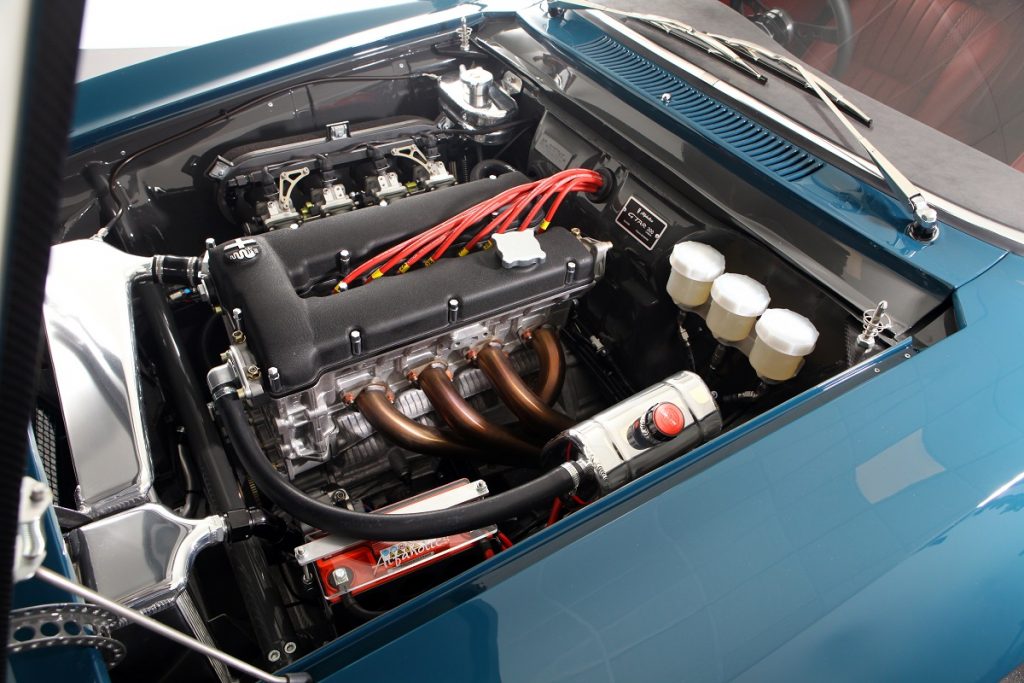 Outputting a not-at-all insignificant 240 hp @ 7,000rpm, this particular Twin Spark four-cylinder comes with a Motec M1 engine management system, electronic fuel injection and a full set of independent throttle bodies for that instant engine response. Fitted too to this particular engine are an aluminium high performance radiator, aluminium oil cooler and a stainless steel sports exhaust for that fruity Italian exhaust note.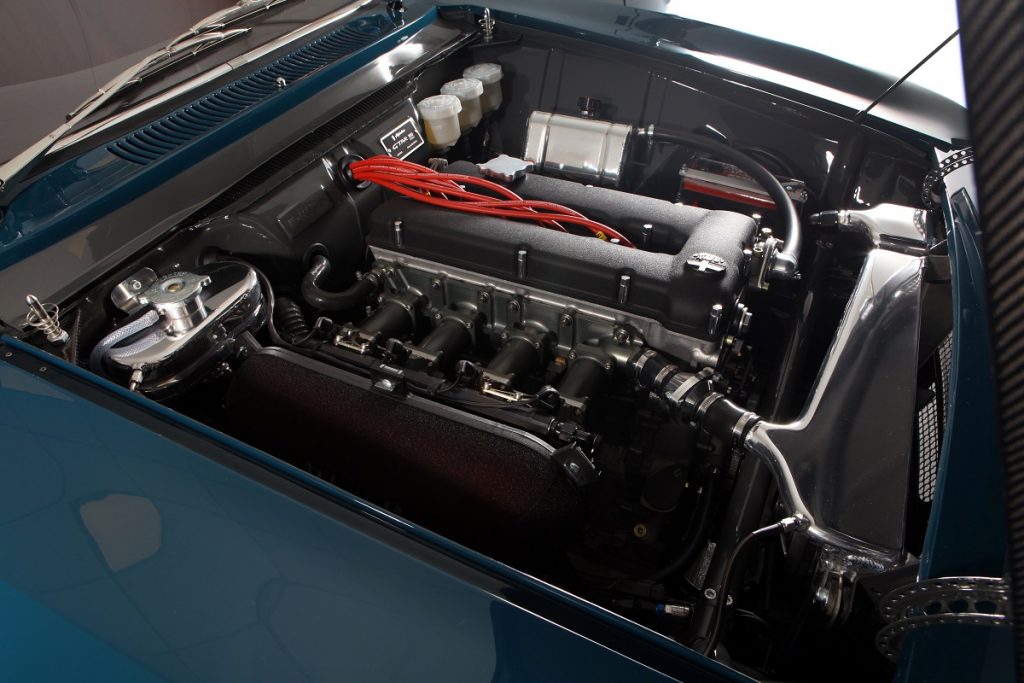 Speaking more about the powertrain of this particular Alfa Romeo, mated to that lightly breathed upon Twin Spark is a GTA close-ratio five-speed manual transmission. At the other end of the lightweight gearbox meanwhile is an equally lightweight prop-shaft, which then transfers the power through a copper-sintered plate limited slip differential and titanium rear axle tubes with rifle drilled half-shafts, before finally putting it to the ground via the GTA Superleggera alloys wrapped in 195/55 R15 Michelin Primacy 4 tyres.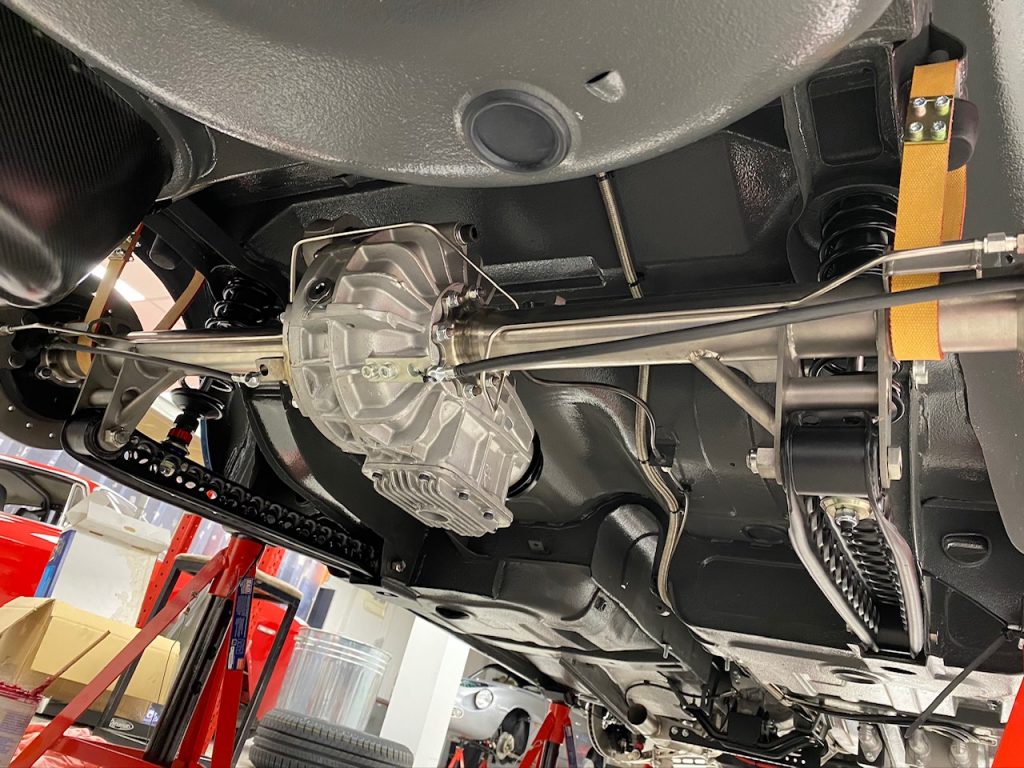 As for bringing this lightweight restomod to a stop, that responsibility falls to the Superleggera brake calipers. Consisting of a meaty six-piston setup up front and a two-pot arrangement for the back, these billet aluminium calipers bite on equally substantive 300 mm vented and 267mm solid discs respectively in order to bring this Alfa to a screeching halt in no distance at all.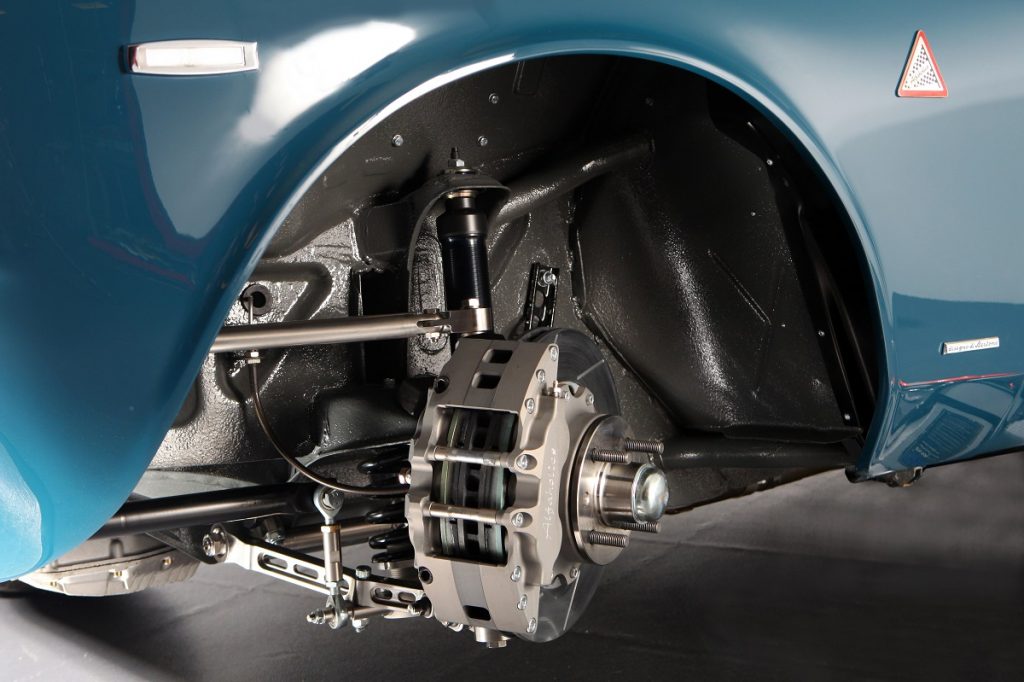 On the topic of handling on the other hand, lightweight springs and double adjustable aluminium gas shock absorbers do most of the heavy lifting in this department. Additional handling bits featured on this particular GTA-R 300 Carbon includes billet GTA-R 'Big Spindle' uprights, an aluminium T-bar, lightweight trailing arms and laundry list of titanium suspension components, which in itself includes titanium front wishbones, wheel hubs, wheel nuts and a billet titanium geometry kit.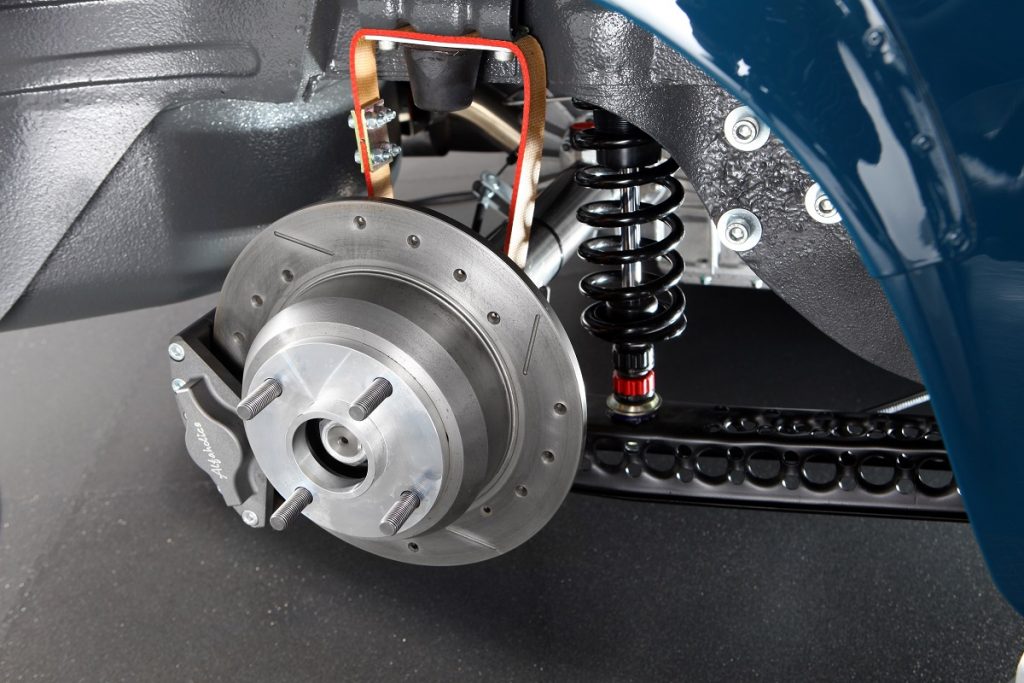 Stepping inside, a red leather interior with twin 'Sport Road' seats are complimented by a Momo Prototipo steering wheel, a billet aluminium pedal box and crackle black dashboard lined in Alcantara. Adding to the plushness of the interior of this carbon-bodied Alfa are a heated windscreen, Wilton Wool carpets and an Alcantara-wrapped roll cage. There is even Dynamat sound and heat insulation for that additional touch of civility within the cabin.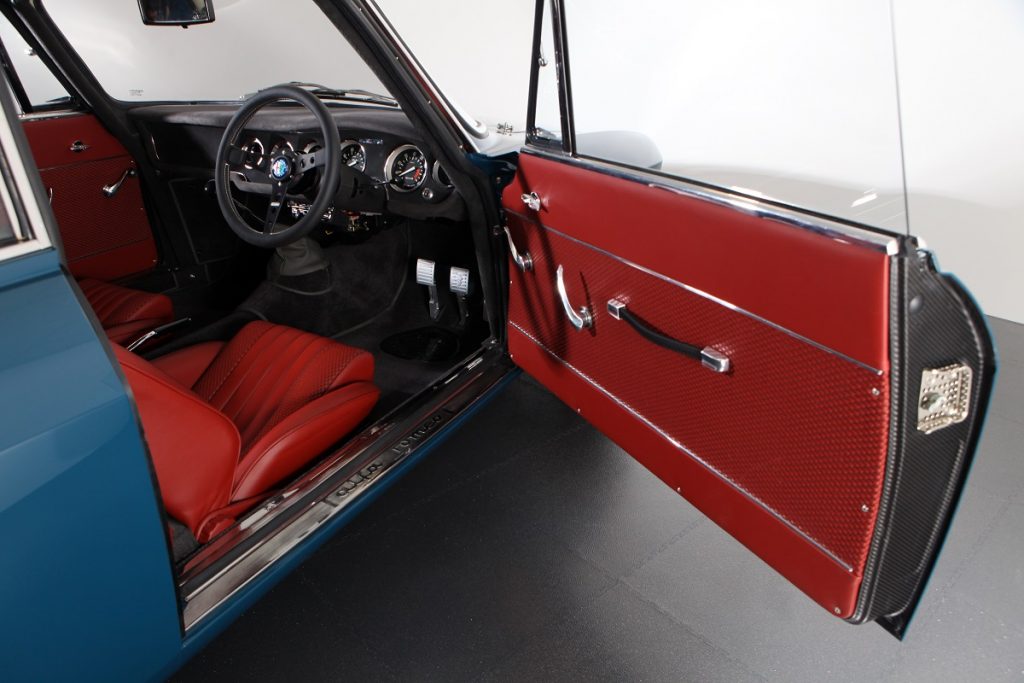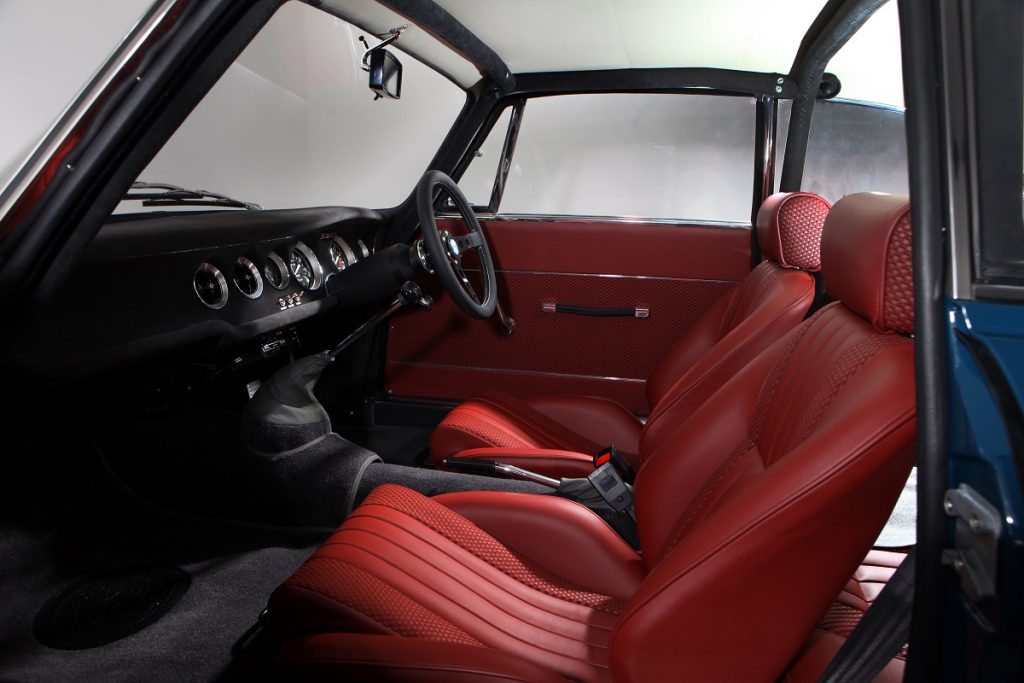 However these creature comforts are only confined to the cabin, as elsewhere on this Alfa it is the exposed carbon fibre weave of its body panels that still commands the attention of the eye. With its blue exterior hue only applied to the panels that see daylight, that exquisite carbon fibre construction still remains on full display when the bonnet or boot is lifted.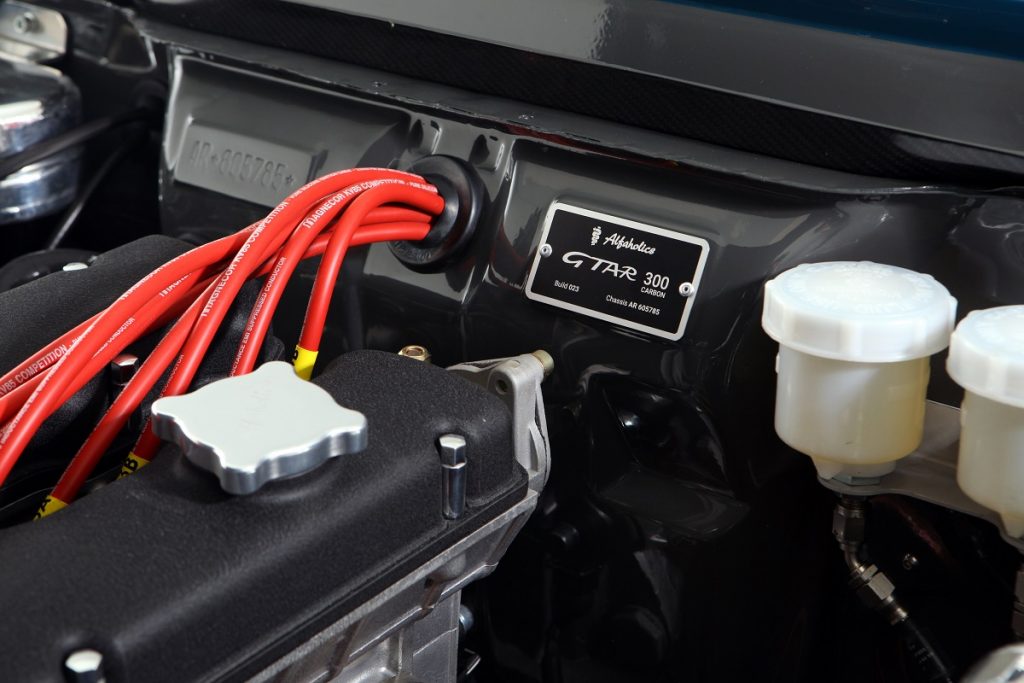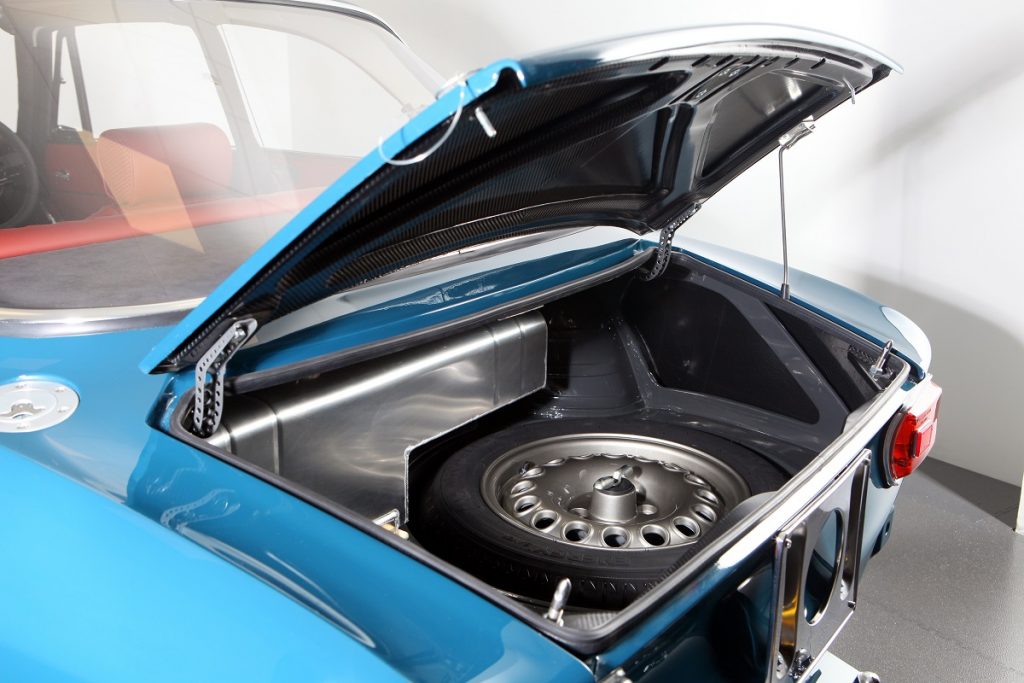 Naturally, prices for such a one-off machine is available only upon request to Alfaholics. Judging by the fact that the partial carbon GTA-R 290 comes in at around $315,000 (RM 1.3 million) though, this fully carbon-bodied Alfa Romeo restomod will undoubtably cost upwards from that already stratospheric figure. 
Considering however the craftsmanship that has been lavished to produce this GTA-R 300 Carbon we see here, some will perhaps actually consider this sky-high price tag to be a bit of a bargain. Nevertheless, if you do want a crazy fast Alfa Romeo sedan but don't want to drop all that much cash, the Giulia Quadrifoglio is still a rather good M3-killer, and that only costs around $76,000 (RM 310,000).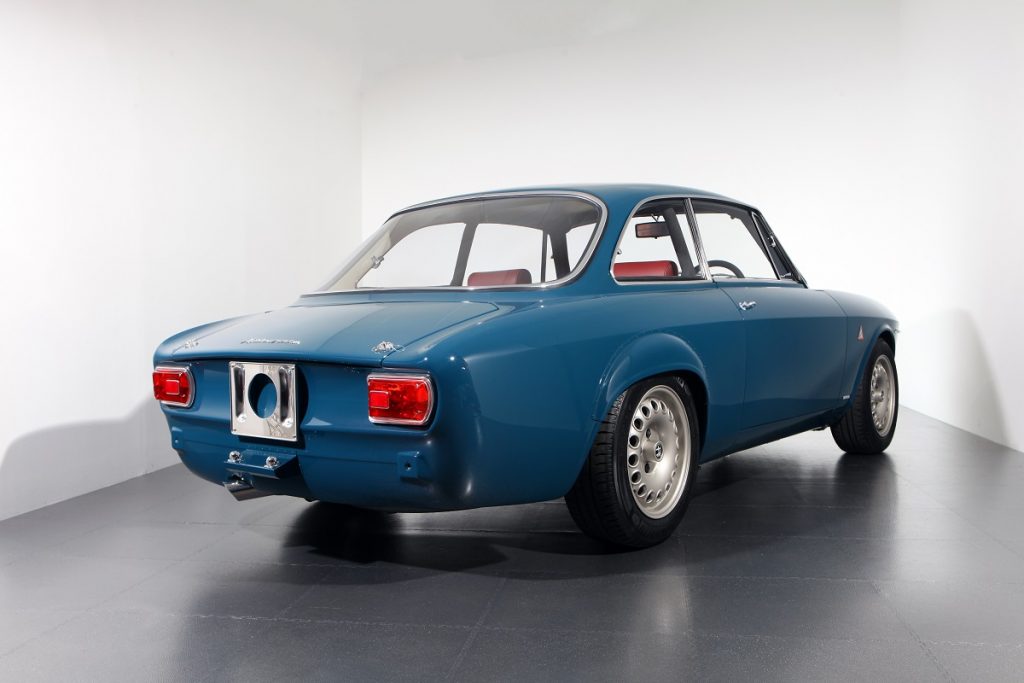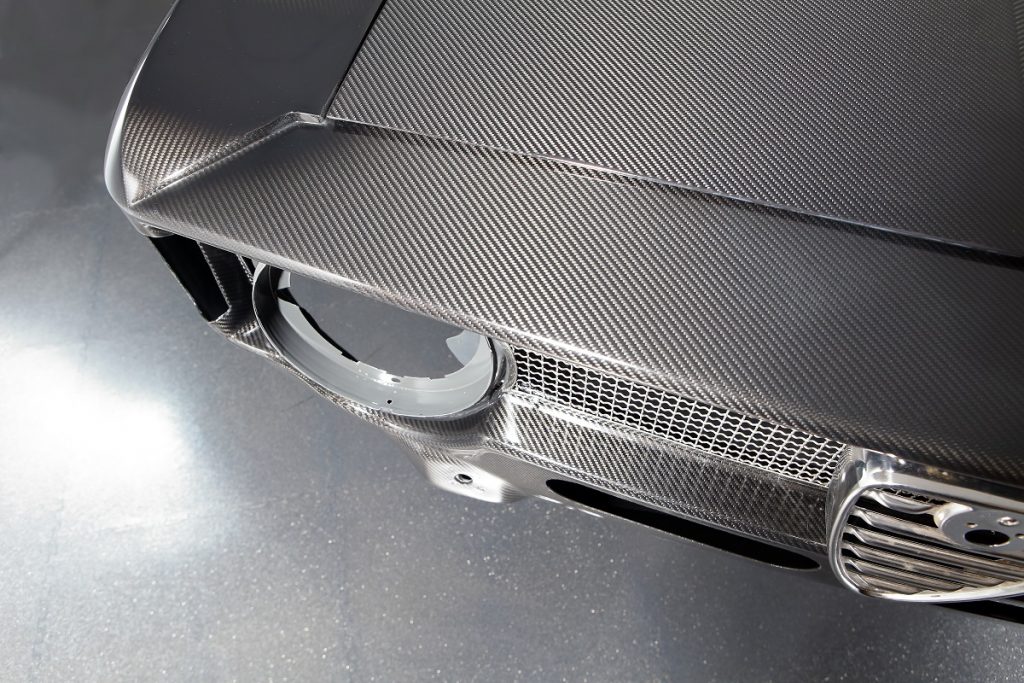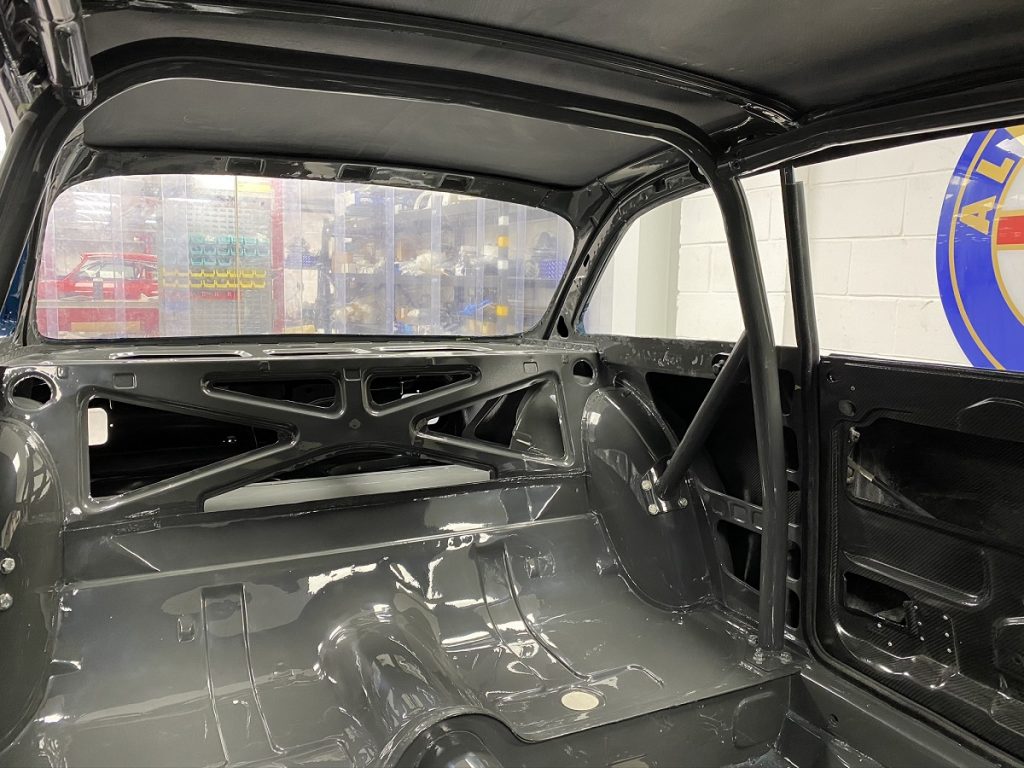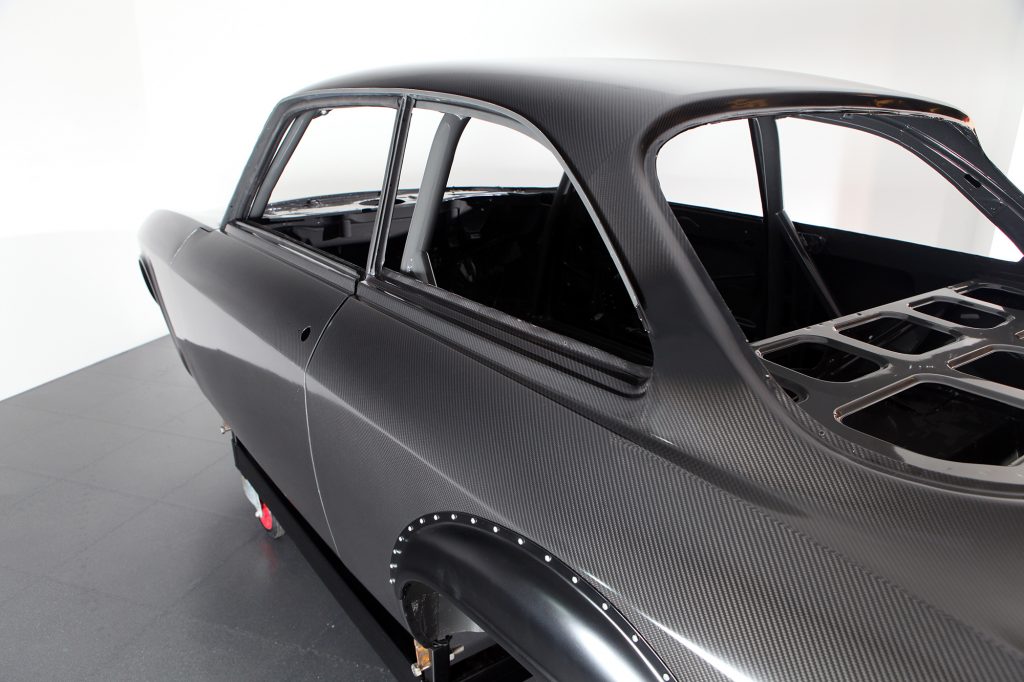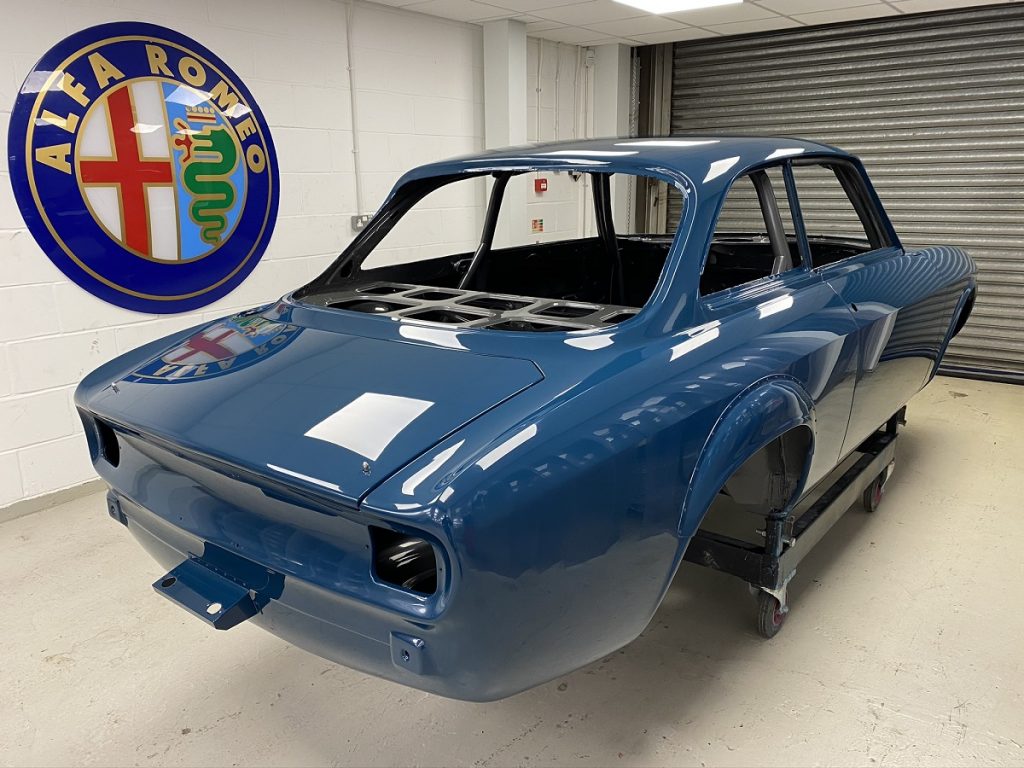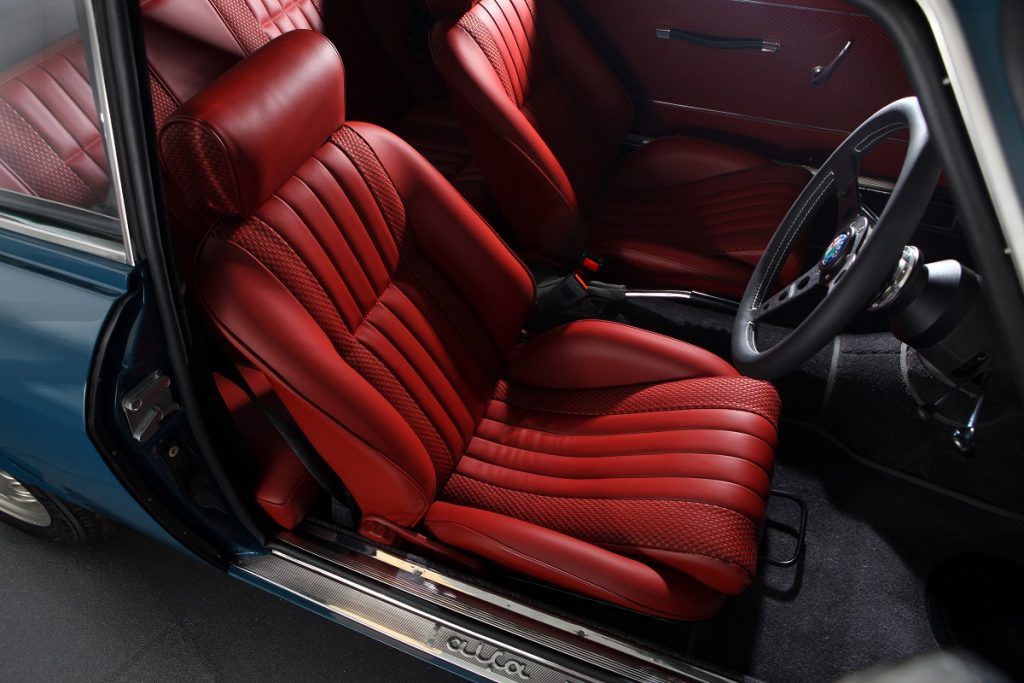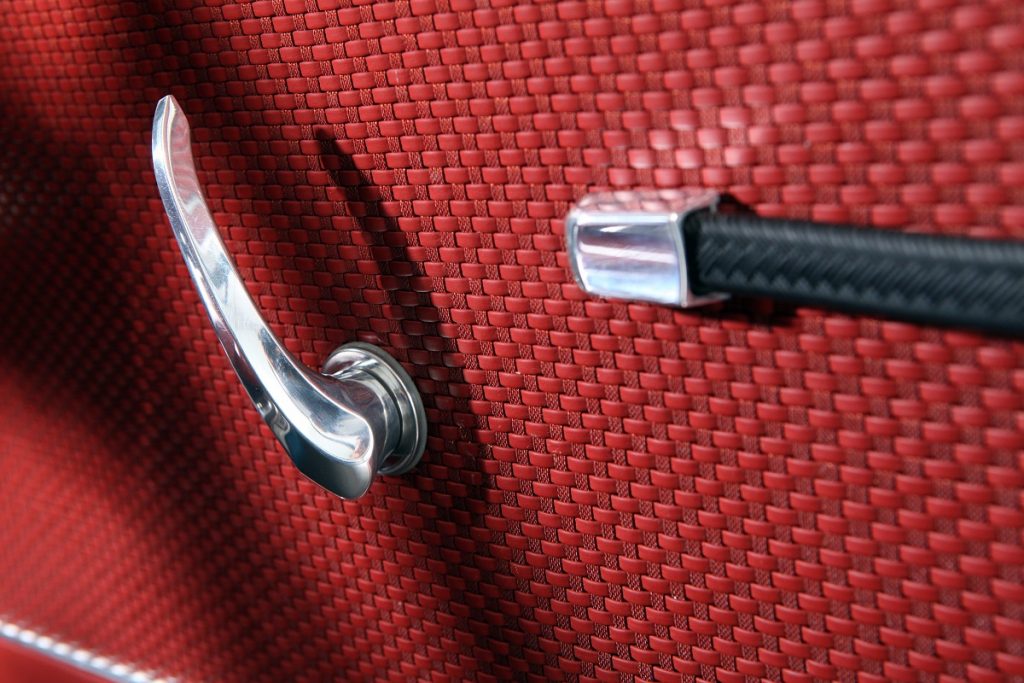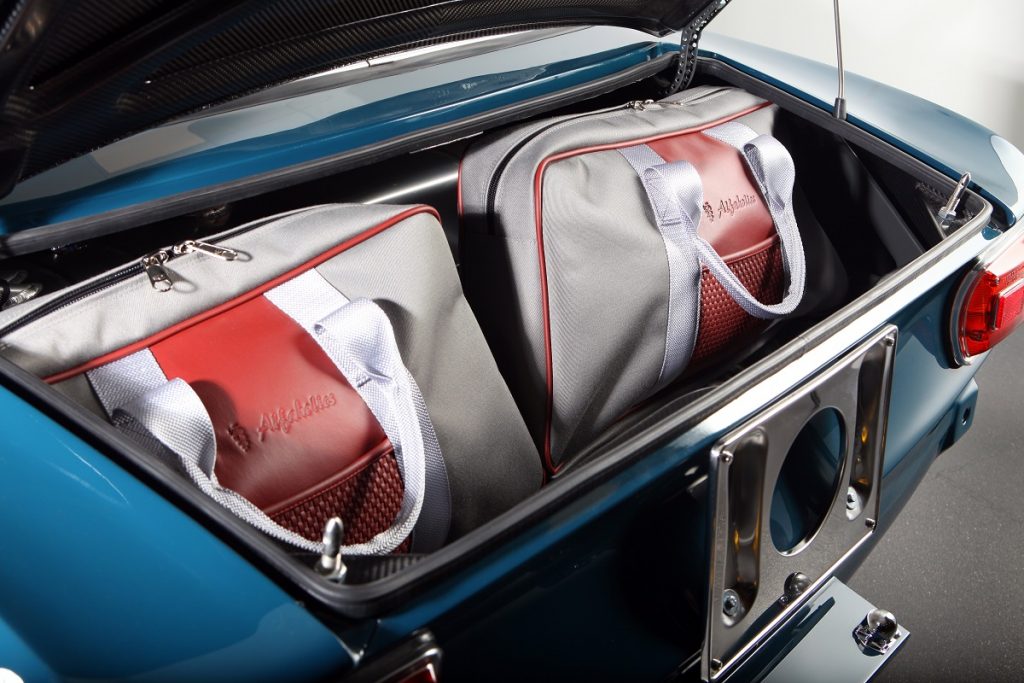 Even more pictures can be found on the Alfaholics site that is linked here.