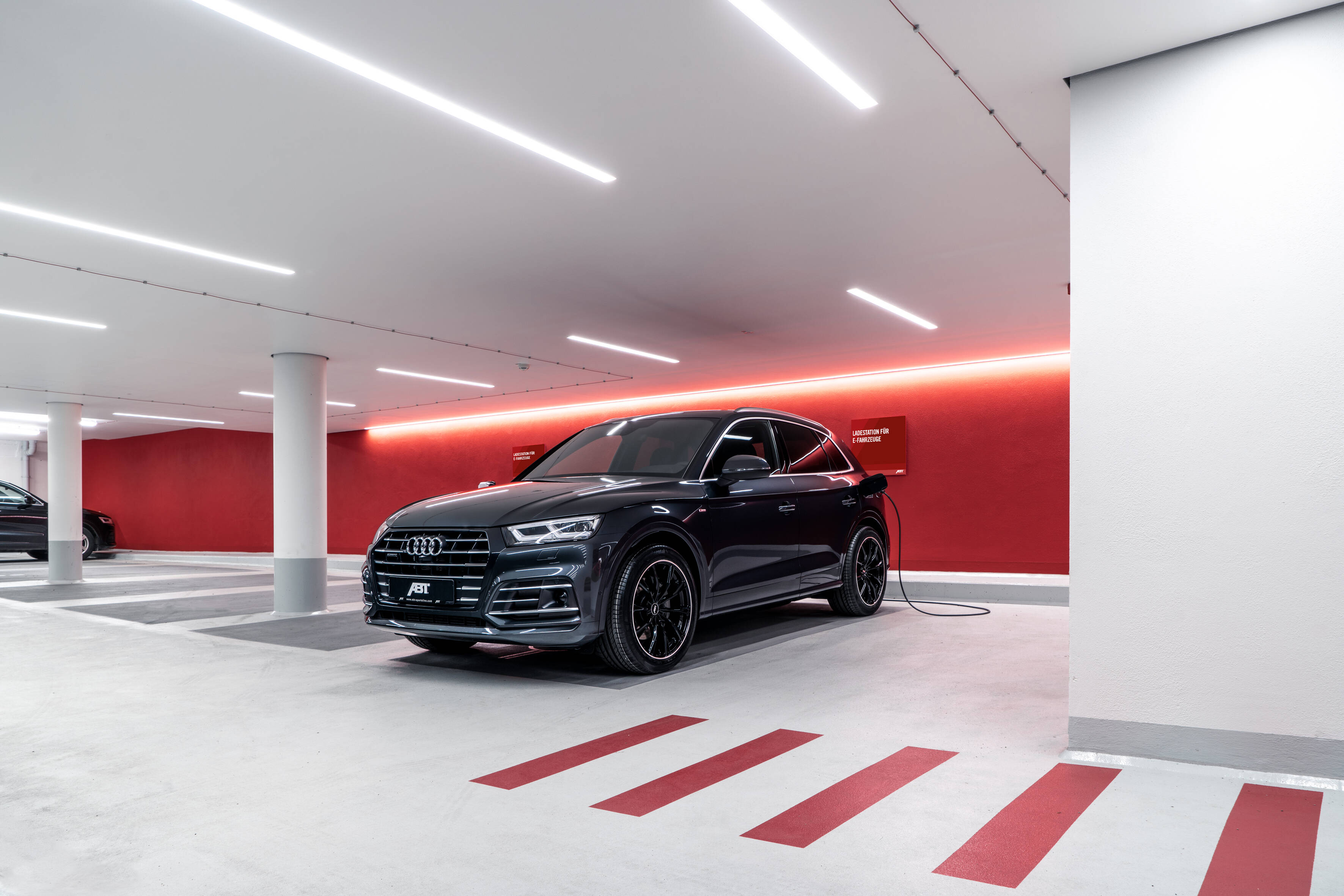 Audi AG launched their first ever Q5 plug-in hybrid last year and this fuel sipping premium SUV has not yet been launched in ASEAN as the demand in Europe is still high. With the looking economic crisis in ASEAN, we are quite sure Malaysia will not get Q5 PHEV as there are no incentives like before to sell this fuel sipping SUV.
Malaysian importer, Euromobil will not be able to venture into local assembly as the possible selling numbers will not justify the cost to start assembly and Audi AG will not be flushed with cash to offer financial assistance to an importer that is barely selling 900 units of Audi vehicles in a year.
Meanwhile, private car importers could assist you in importing this rather special Audi as a used unit if you keep reading the below facts and figures of this Q5.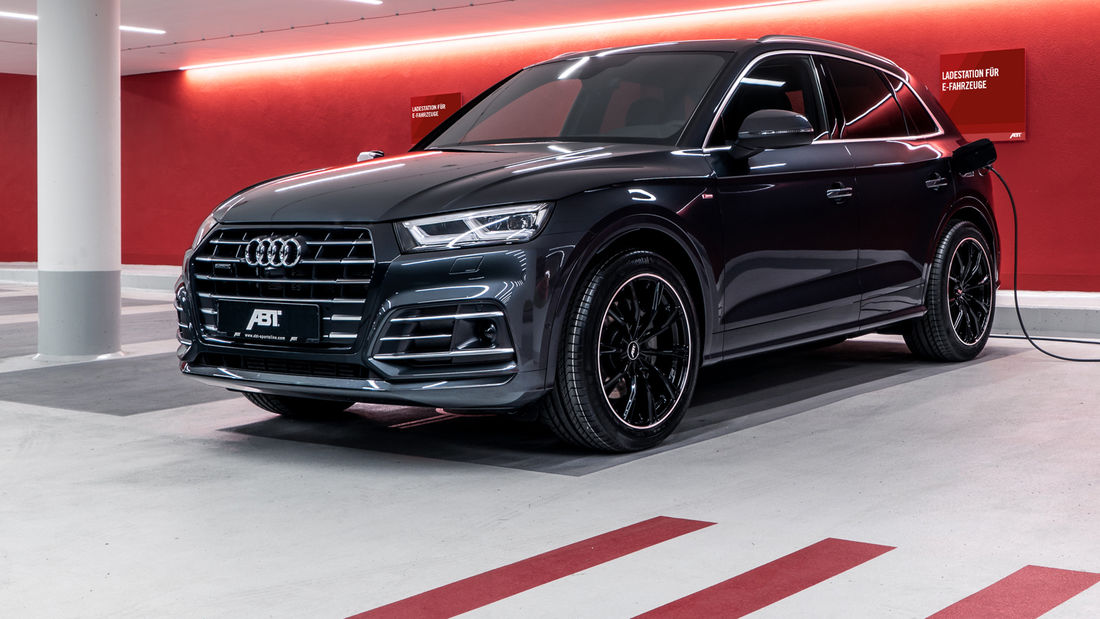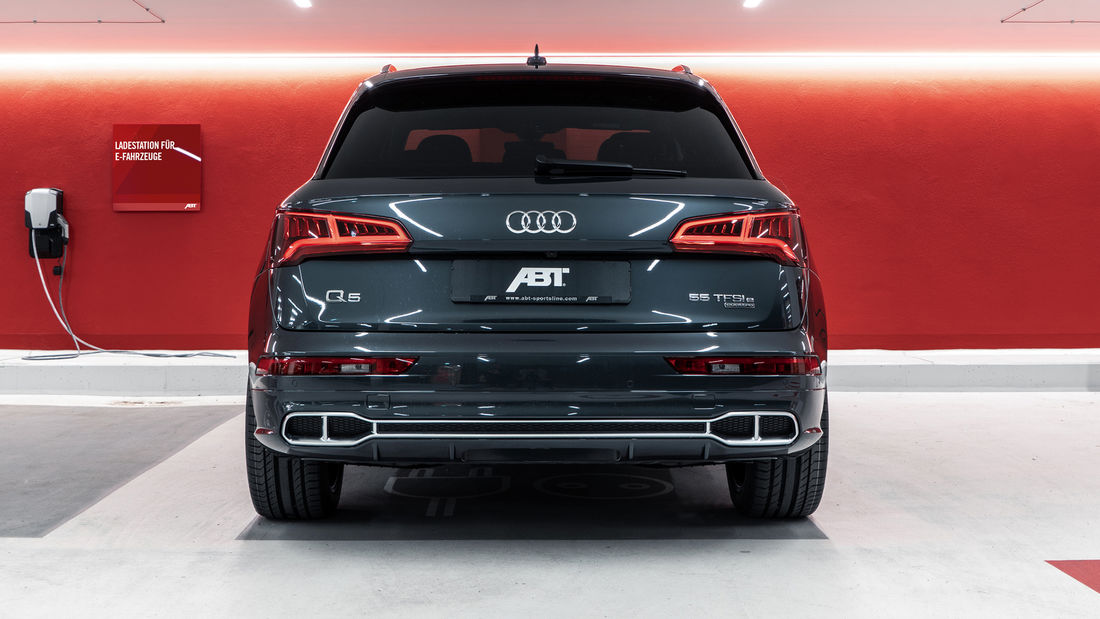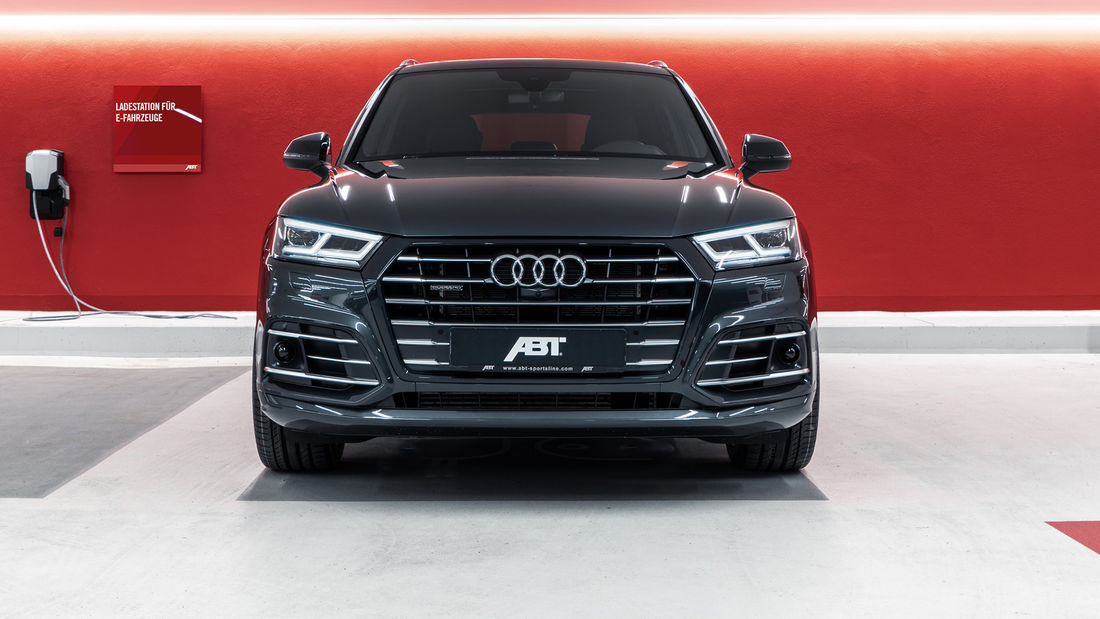 This all new Audi Q5 55 TFSI e is a plug-in hybrid that was launched at the end of 2019 in Europe and for North America in early 2020. Designed primarily for pure electric driving in urban areas and stop-and-go traffic with a possible high driving range on long-distance trips or it can deliver sporty dynamic driving with the combined power of the TFSI petrol driven engine and the electric motor.
The Factory Version
The Audi Q5 TFSI e is equipped with a turbocharged 2.0-liter four-cylinder TFSI engine coupled with an electric motor that sits between the engine and 7-speed S-tronic dual-clutch automatic transmission, producing a total combined system output of 362 hp and 369 lb-ft (500 Nm) of torque.
The plug-in hybrid SUV performs nearly a second faster than the conventional Audi Q5 to sprint from 0-60 mph in 5.0 seconds. This Q5 comes with standard equipped quattro all-wheel drive with ultra technology.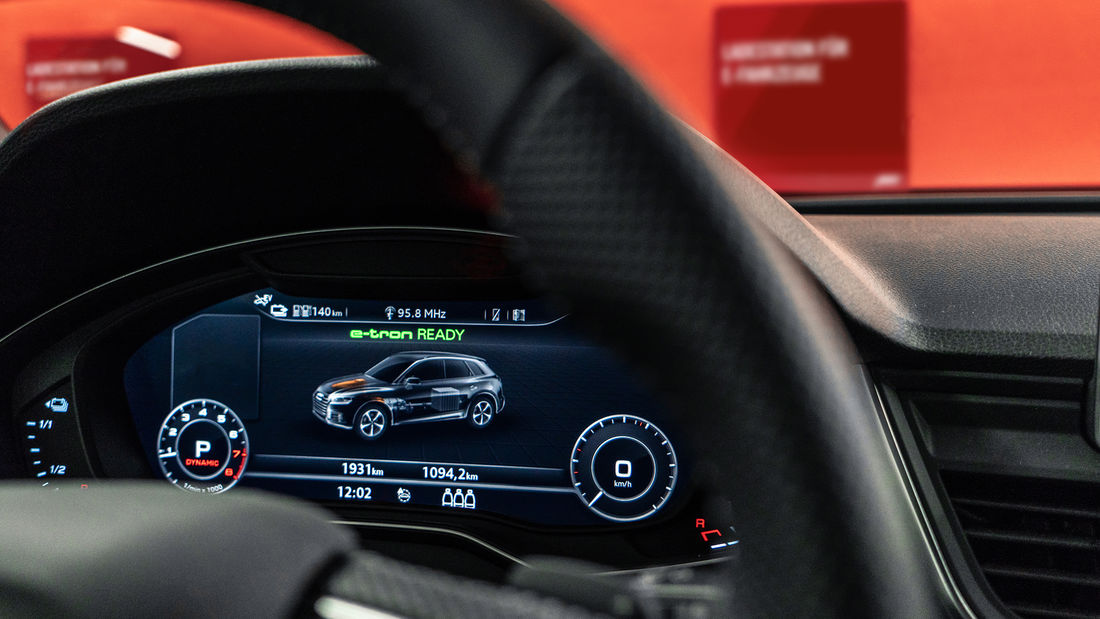 The Hybrid System
The drive concept comprises a combustion engine and an electric motor with intelligent controller, enabling it to cover most everyday driving distances electrically. The WLTP all-electric range is more than 40 kilometers (which is about 25.9 miles).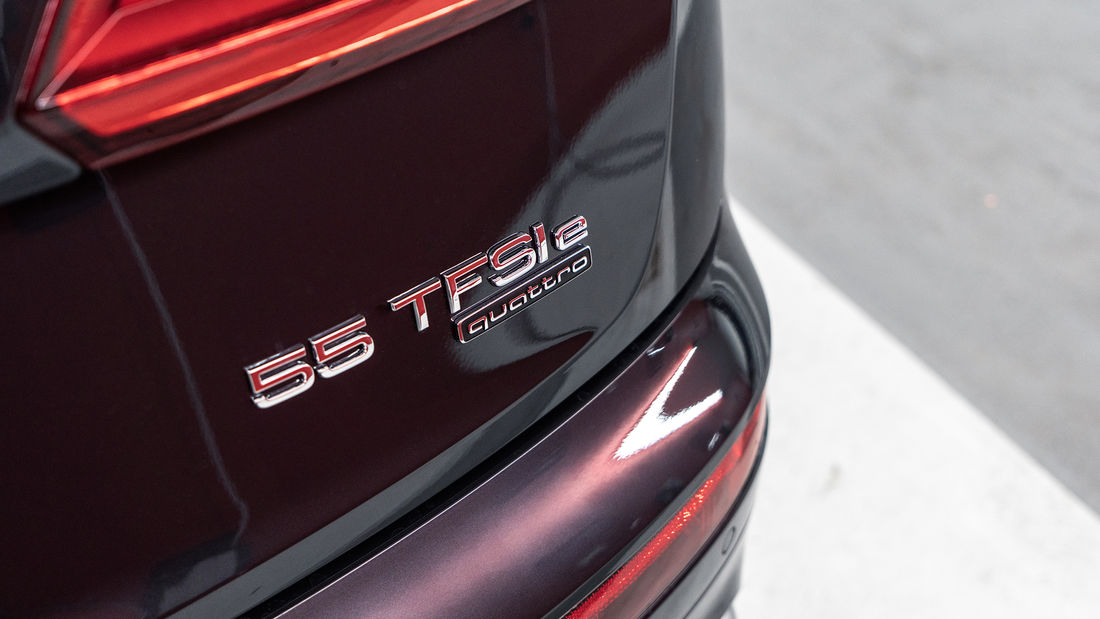 Abt Provides
Whether fueled by diesel or petrol, all Audi vehicles from Kempten always come out of the workshop more powerful than from when they first arrived. So, with the Abt Audi Q5 TFSI e it starts with the type designation 'e', which stands for plug-in hybrid and this reveals a world first: for the first time, Abt has given a hybrid vehicle a power increase.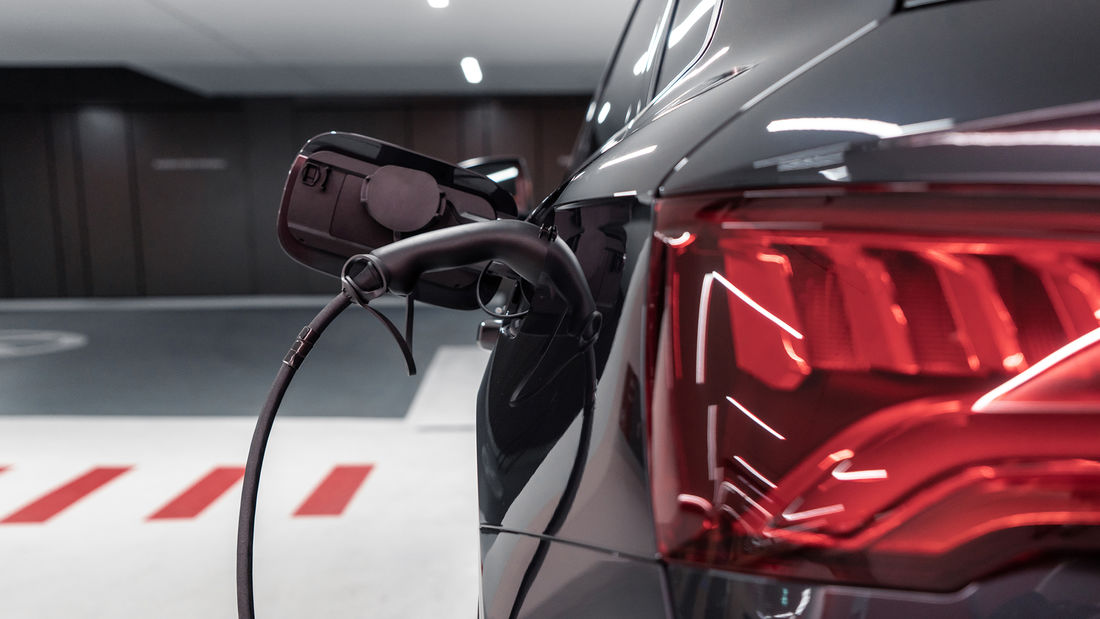 The system performance of the semi-electric car based on the 55 TFSI e Quattro is now delivering an impressive 425hp and 550 Newton meters. This performance is made up of the four-cylinder TFSI petrol engine working with the electric motor. Before the payment tuning was made to Abt, which cost 2,641 euros (upgrade 2,370 euros + assembly 181 euros + TÜV 90 euros), the TFSI combustion engine produced 252hp and 370 Newton meters. Now it is 310 HP and 420 Newton meters. The same increase in performance is possible with the 50 TFSI e. Due to its weaker electric motor, the final system output here is 357hp and 500 Newton meters.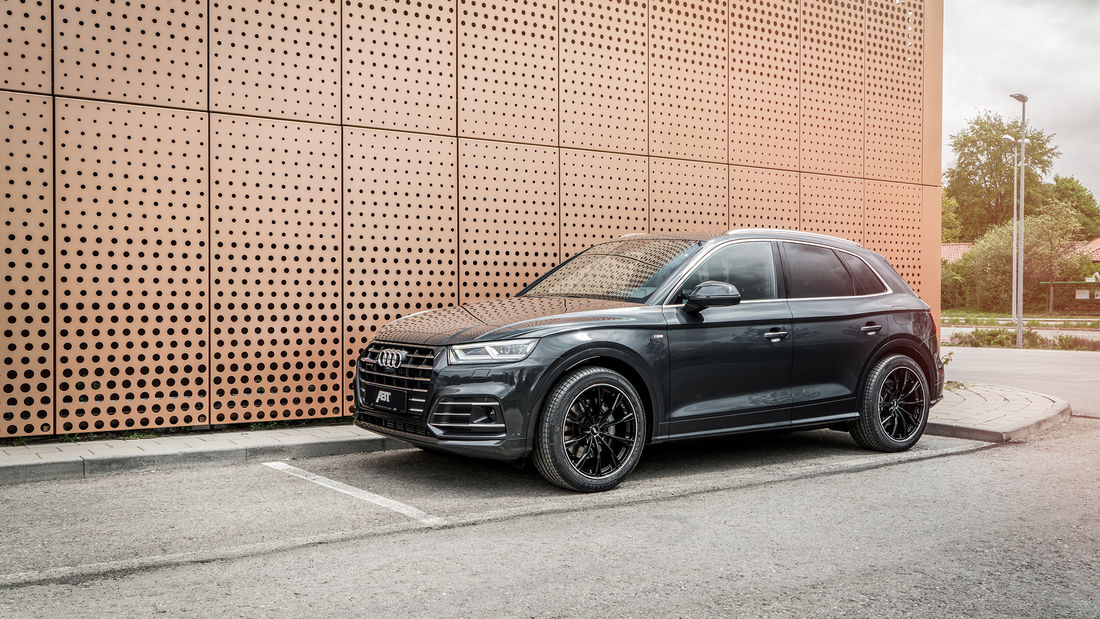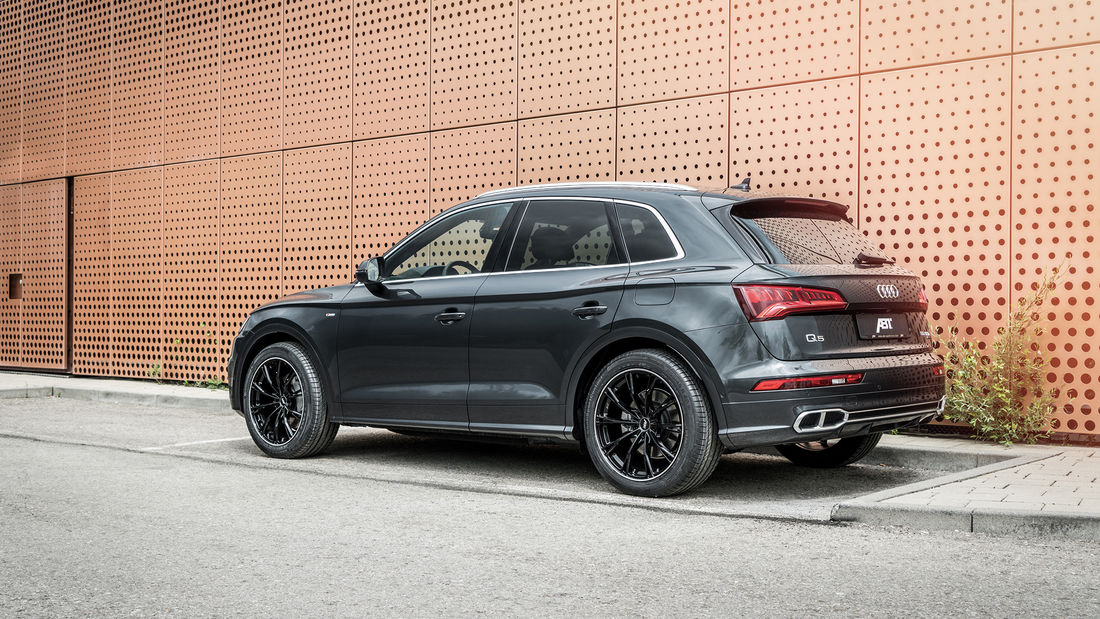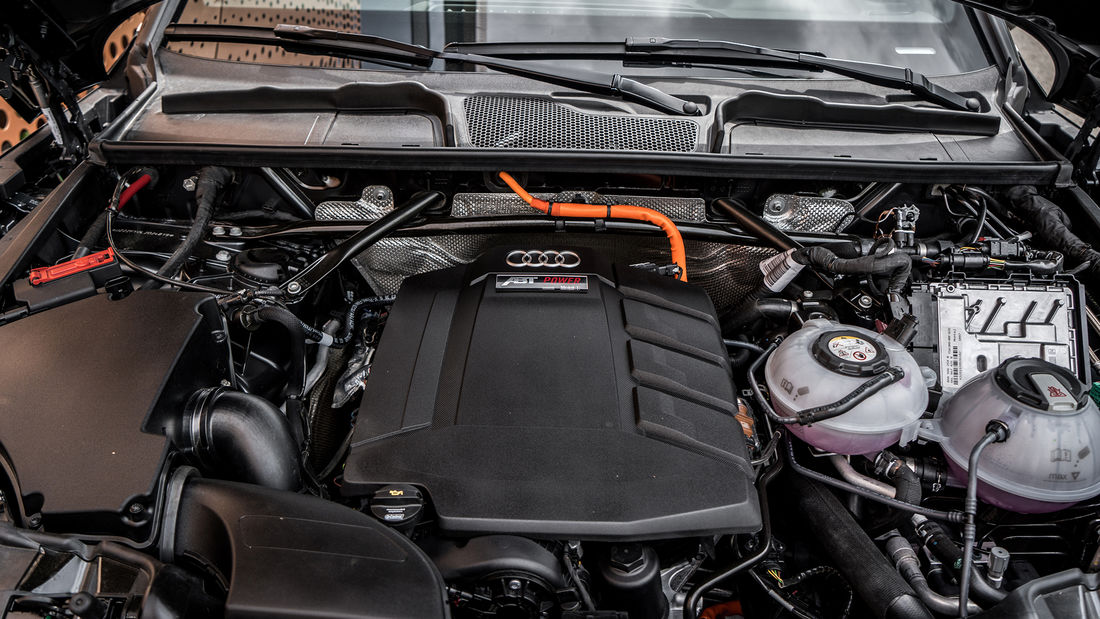 An Abt upgrade is only complete when the new performance alloy wheels are fitted to the vehicle. This also applies to the Q5 55 TFSI e Quattro, which now has 20-inch GR rims with a body in glossy black and a diamond-turned rim flange (3,910 euros). Also included in the visual upgrade is the door entry lighting with a logo projector (49 euros), the start-stop switch cap (42 euros) and the shift knob cap (390 euros).