Used cars
Nissan Leaf EV Depreciated To A Sensible RM85,000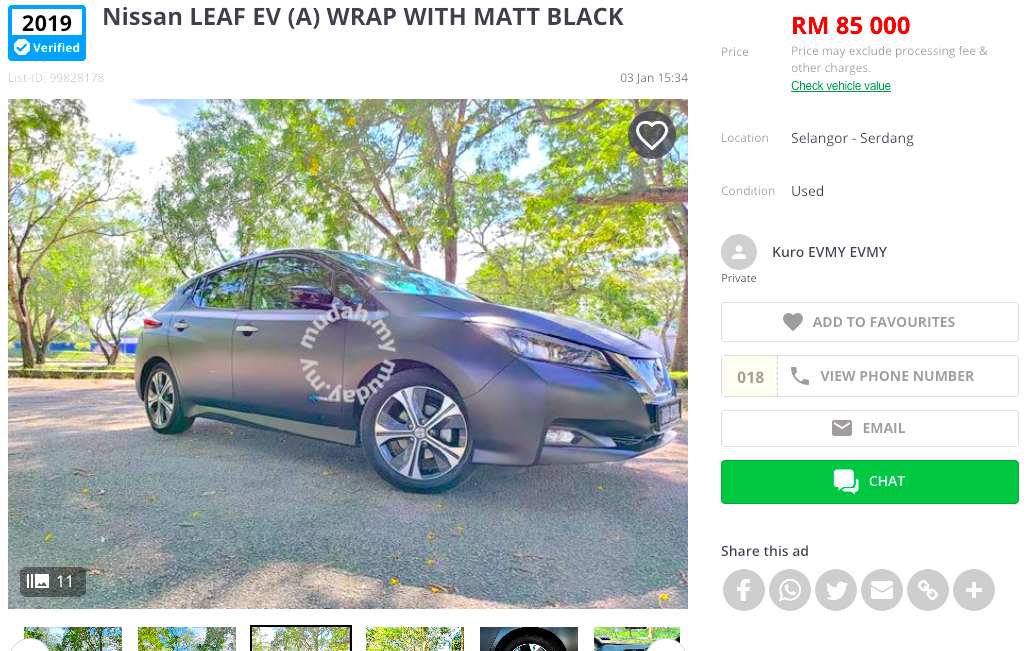 If you browse our Malaysian online car classifieds you will see that there are at least a dozen or so of the Leaf EV for sale used and some even imported in by AP holders and offered for sale without warranty and after sales.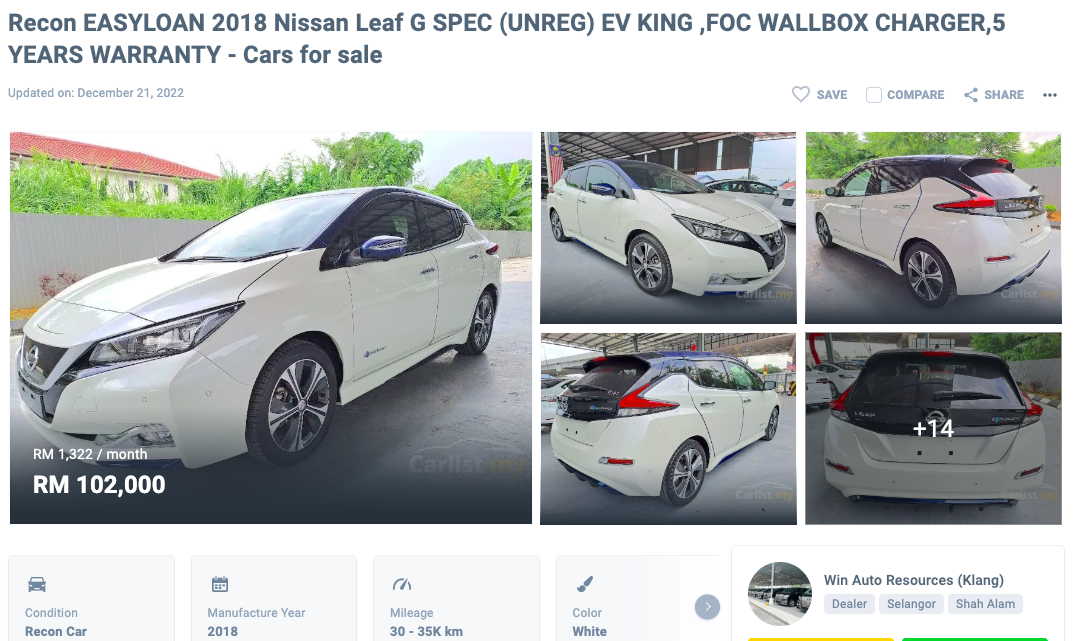 Meanwhile, the long established electric car, Nissan Leaf (with a three years/60,000km maintenance service, three years/100,000km vehicle warranty and eight years/160,000 lithium-ion battery warranty) which was launched a few years earlier at RM188k with little excitement from Malaysians and even after a large RM40k price reduction with the added tax incentive its 2022 brand new price was just RM145k.
So, knowing all the above information, why are Malaysians who love electric cars and complain non-stop about the high asking price of premium electric cars not grabbing ownership of a used Nissan Leaf EV?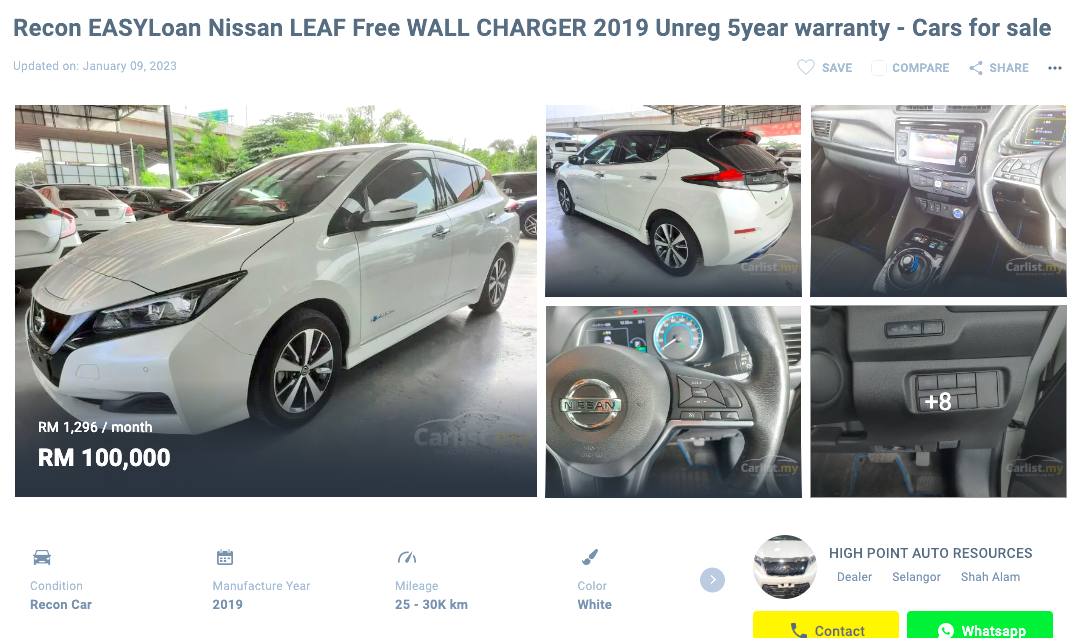 Interestingly, recently a couple of new Chinese made EV rivals arrived in Malaysia and were priced from RM139k upwards and they offered bigger batteries with longer driving range and this is why their bookings have been high since launch (300 units for the Great Wall Motors car to 500 units for the BYD car).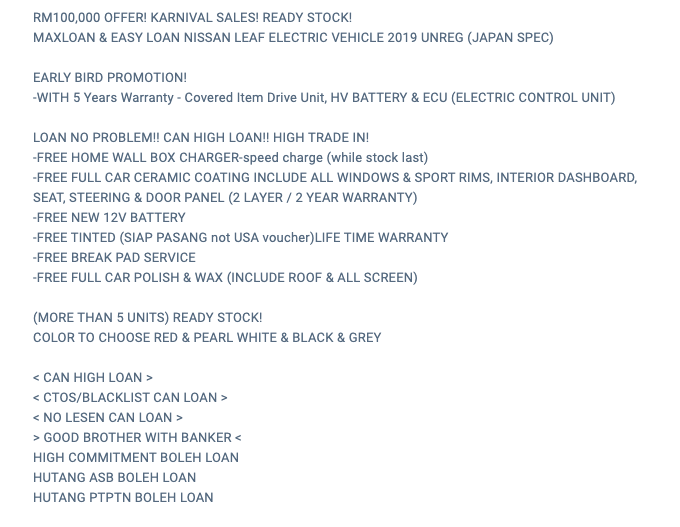 Interestingly, for the wealthy Malaysian, owning a battery powered car like the Porsche Taycan, Tesla or even the Mini Cooper SE (EV) was easy as these owners have a few cars in their garage and they are not completely reliant on their battery powered cars every day.
For the average Malaysian, battery cost will be an issue as they might want to keep their EV for more than 7 years or need to take that balik kampong trip every quarter and a charging station (more than one please) along the way is needed without having petrol or diesel cars parked in the charging spot (common problem today).
Meanwhile, the battery pack is the single most expensive part of an electric vehicle, accounting for about 25 to 30 percent of the total cost to EV owners.
At publishing time, the selling price for a Nissan Leaf EV battery pack (which happens to be lower than most others) varies from RM23,700 (for the 24kWh) to RM30,000 (for the 40 kWh) and this only when you exchange your old battery pack.
As prices slowly come down and battery chargers get more efficient in its time to charge-up, adoption of a full EV will gain momentum.