News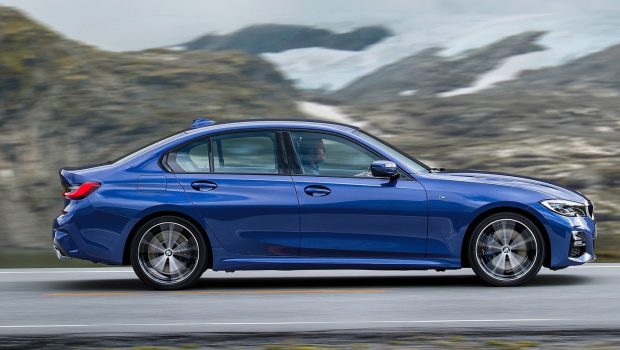 Published on December 28th, 2018 | by Hammer
0
What the all new '2019' BMW 330e can do efficiently
BMW has revealed details of the new 330e plug-in-hybrid version of its popular 3-Series sedan. The new hybrid sedan includes the latest generation of BMW's eDrive Technology combined a 4-cylinder internal-combustion engine, as well as an improved electrically powered hybrid drivetrain.
In addition to a host of upgrades, BMW managed to increase the electric-only driving range of the new BMW 330e Sedan as compared to the predecessor model by 50%. It is now possible to cover a distance of up to 55km/h on battery-power alone.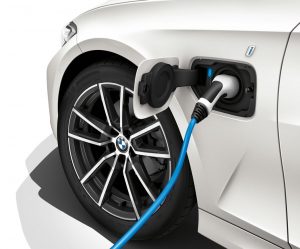 The plug-in hybrid system consists of a turbocharged 2.0-litre 4-cylinder petrol engine with a output of 135 kW/184 hp along with an electric motor, which generates a continuous output of 50 kW/68 hp and a peak output of 80 kW/109 hp. In addition, fuel consumption and emission are reduced by more than 10% as compared to its predecessor.
The new 330e includes software which controls the interaction between the electric motor and the combustion engine. The control over the electric powertrain works to increase efficiency and creates a distinctive form of driving dynamics associated with the BMW brand.
The engine and electric motor produces a system output of 185 kW/252 hp along with a maximum system torque of 310 ft lbs. As a result, the new BMW 330e Sedan accelerates from standstill to 100 km/h in just 6.0 seconds. The top speed of this new 330e will be 250km/h.
In 'HYBRID' mode, the new 330e is able to reach a speed of 110km/h using the electric motor alone, which is 30km/h quicker than the predecessor model. In ELECTRIC only mode, speeds up to 145km/h are possible, all while producing zero emissions.