Reviews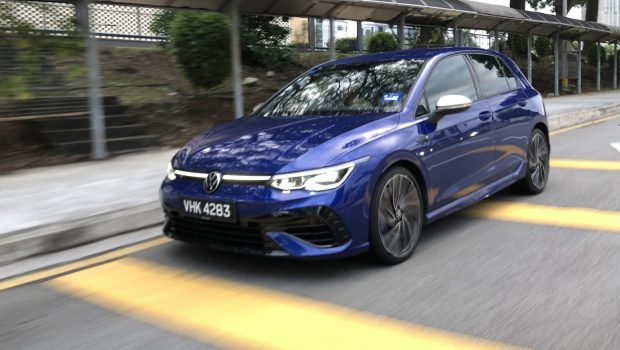 Published on September 9th, 2022 | by Hammer
0
Volkswagen Golf R Mk8 Drive Impression
Volkswagen unveiled the latest generation of the brand's performance halo, the new Golf R   to keep its hot hatch status.
This new R car has 320 horsepower as well as 400Nm of torque. With standard 4Motion® all-wheel drive, the Volkswagen Golf R can sprint from 0 to 62 mph in just 4.8 seconds, on its way to a top track speed of 249km/h.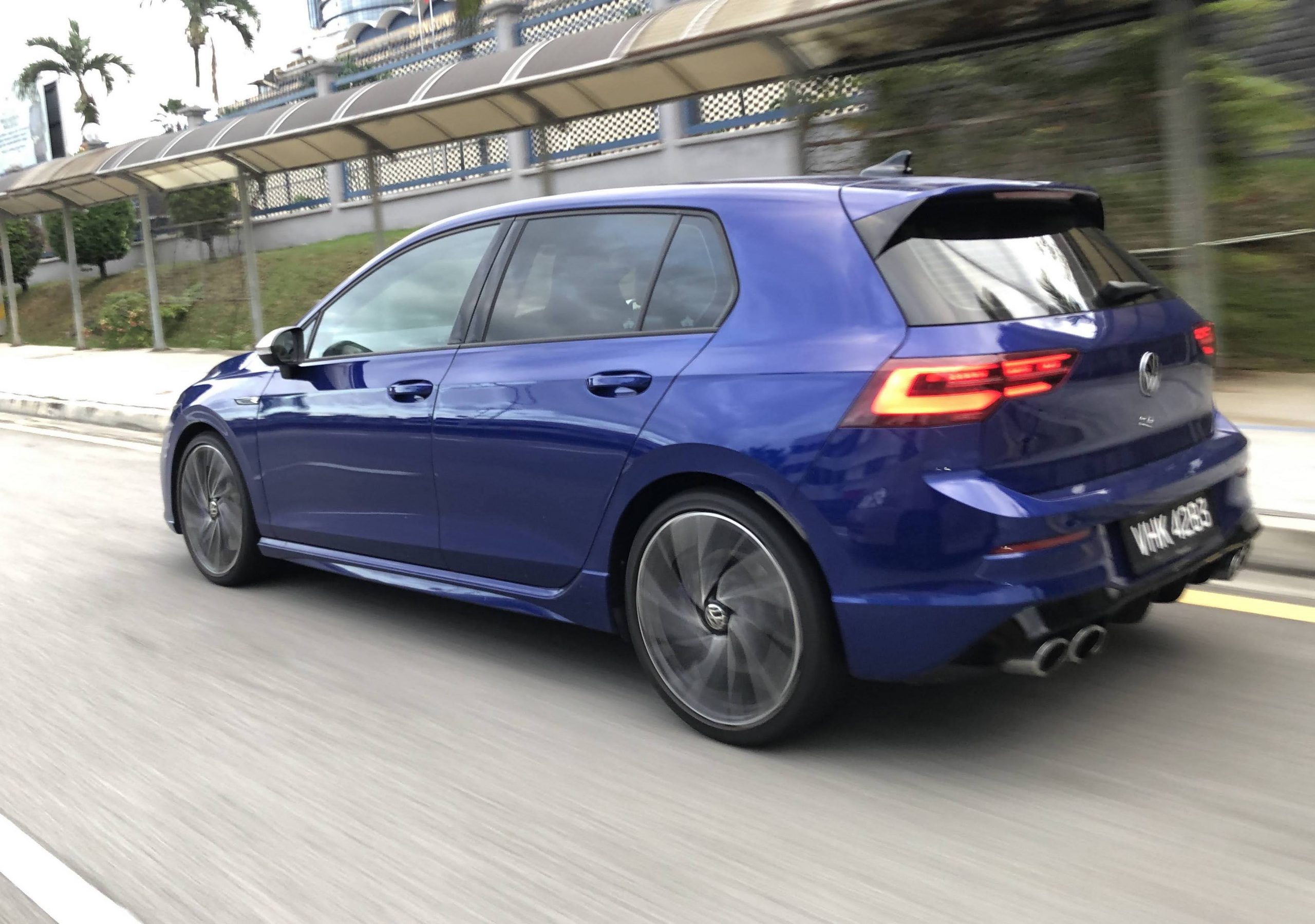 R LOOKS
Park it and take a few steps back and you will see some 'neat' additions to the GTI to make the 'R". Equipped with stylish 19″ Adelaide alloy wheels, R emblems, re-designed bumpers and air intakes, a new diffuser design in high-gloss black and twin tailpipes on either side of the rear bumper, it is only noticed by true enthusiasts.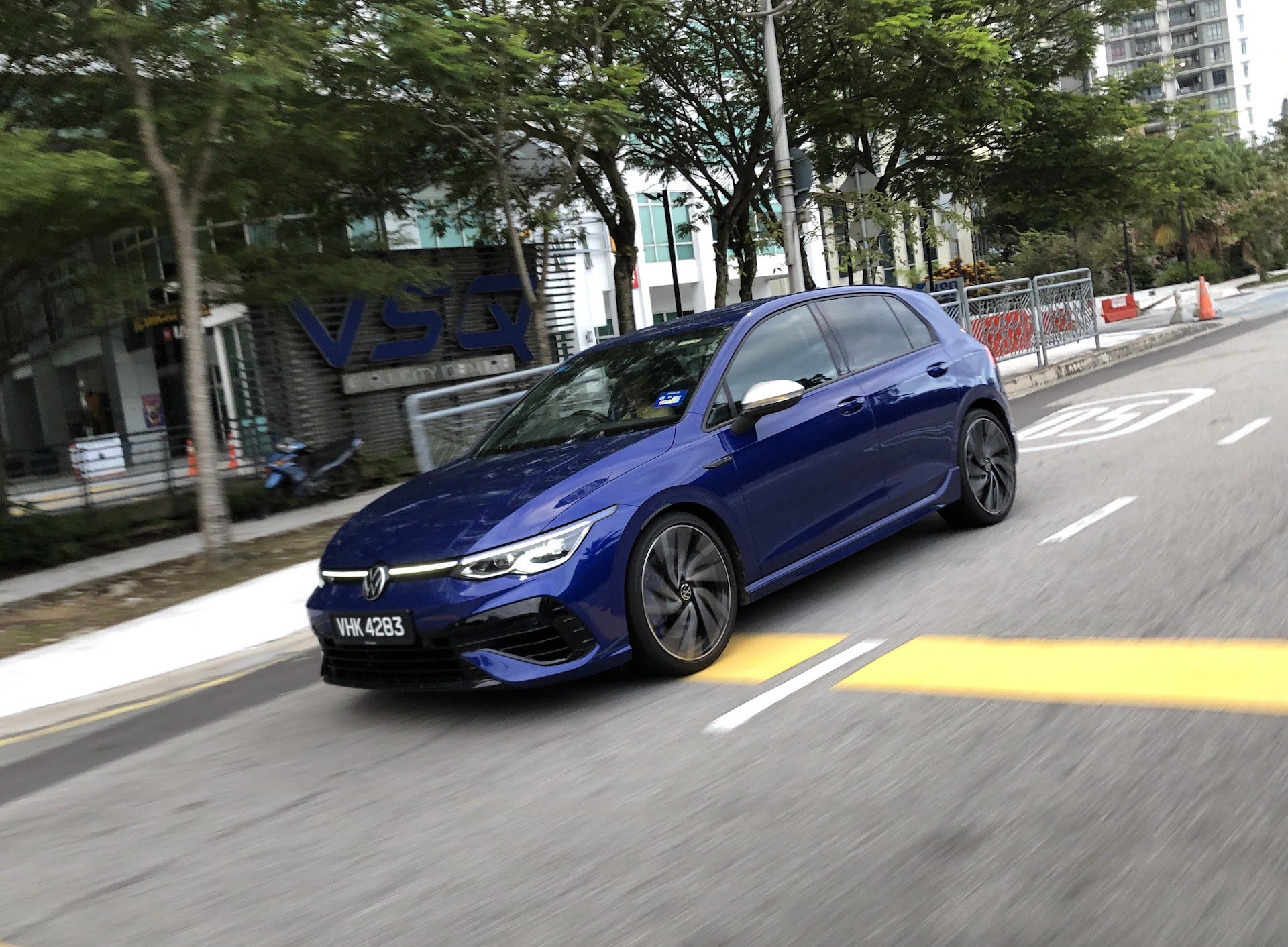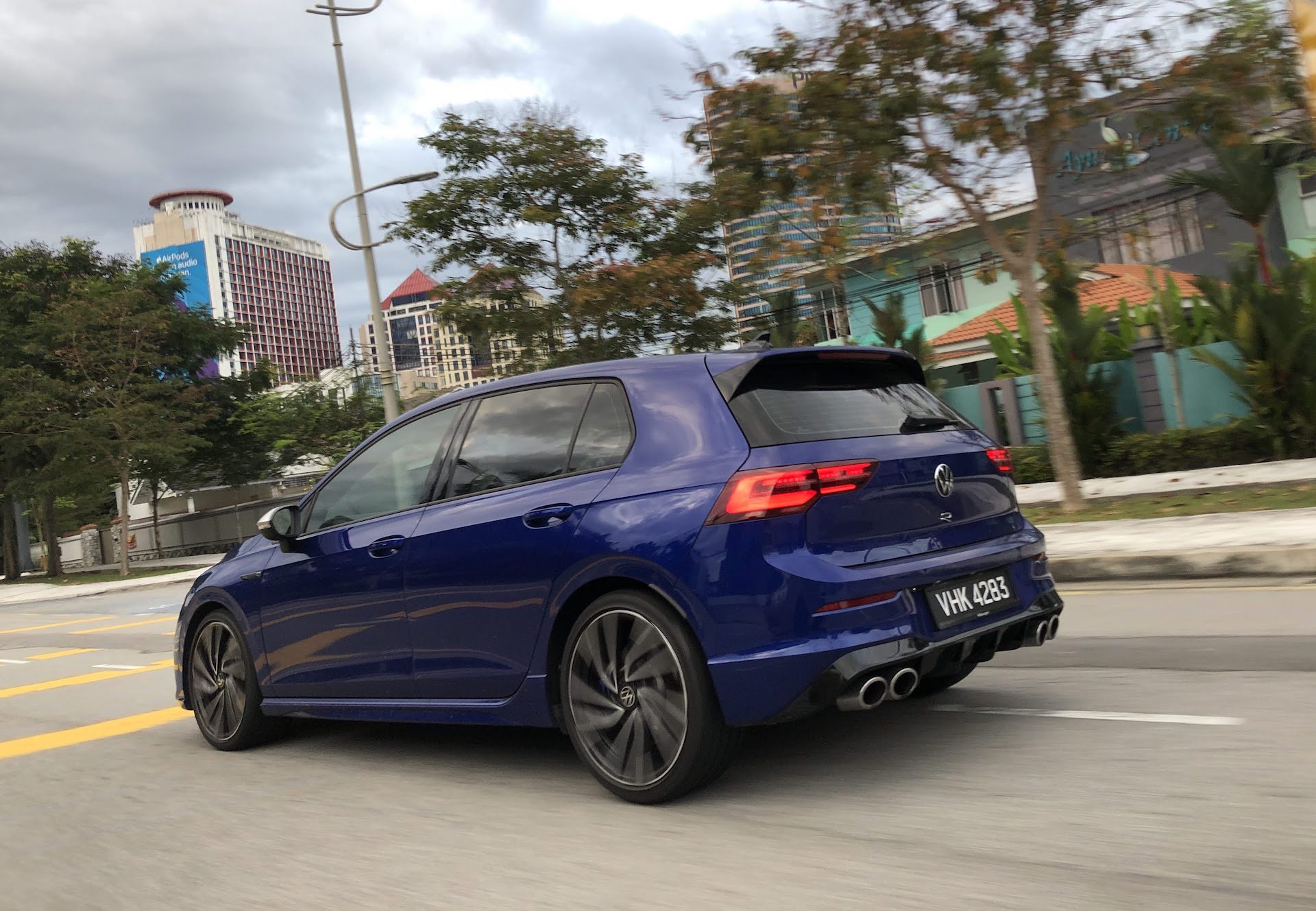 Blue (Lapiz Blue) is the hero colour for this 2022 Golf R, so there is a blue strip across the front of the vehicle and blue brake caliper (you can also get Deep Black and Pure White for your R).
R CABIN
Step inside and the deep sculptured front seats confirms its sporting intentions. This new Golf R comes with a 480W, 10-speaker Harman Kardon sound system, a 10″ Digital Infotainment System with Wireless App Connect for Apple CarPlay and Android Auto. It also has a 10″ Digital Cockpit with exclusive R-View.
With the R-View you get details such as output, torque distribution, charge pressure, a lap timer and G-meter in live view. It also has a 30-colour ambient lighting system and triple zone climate control.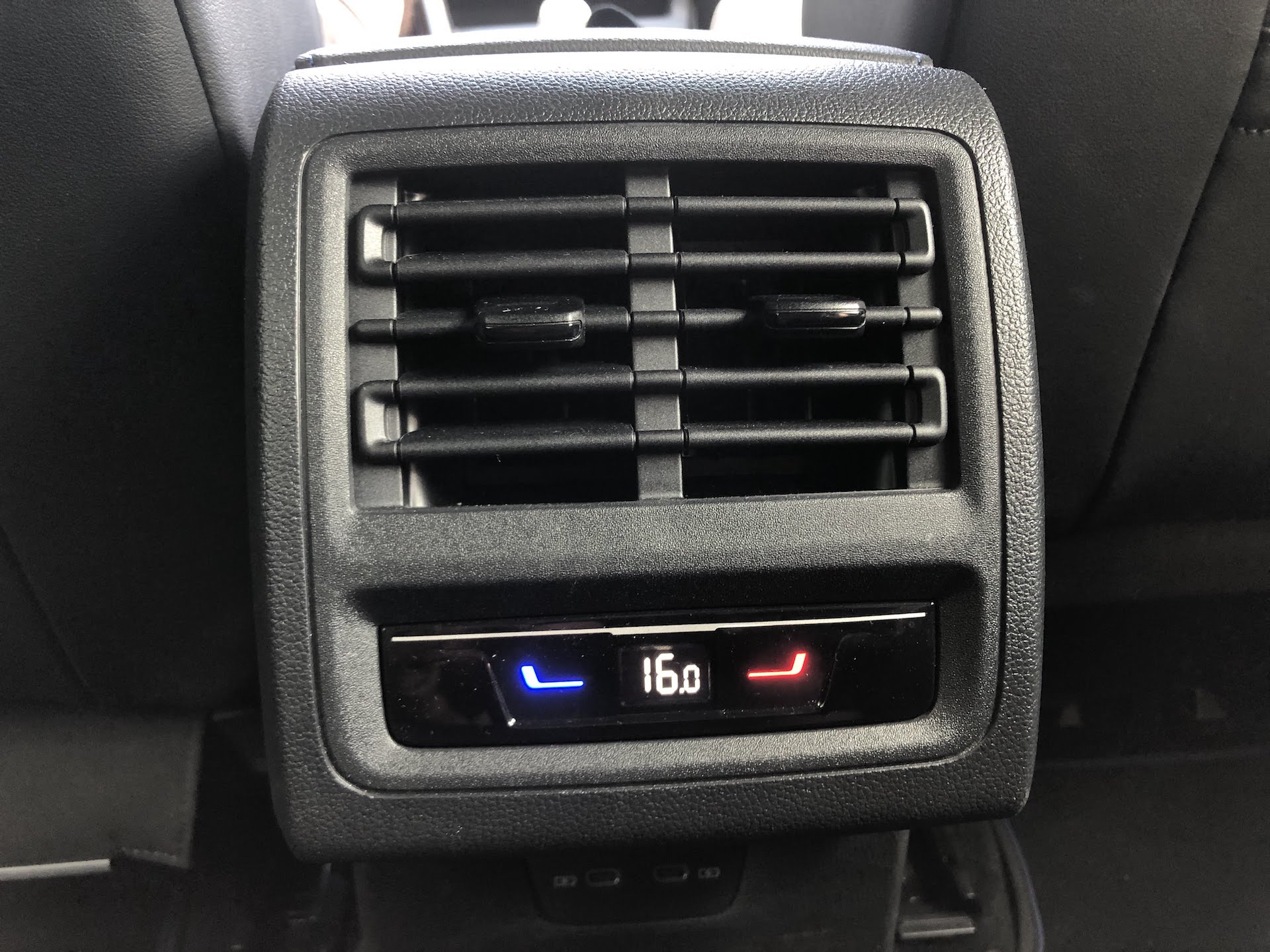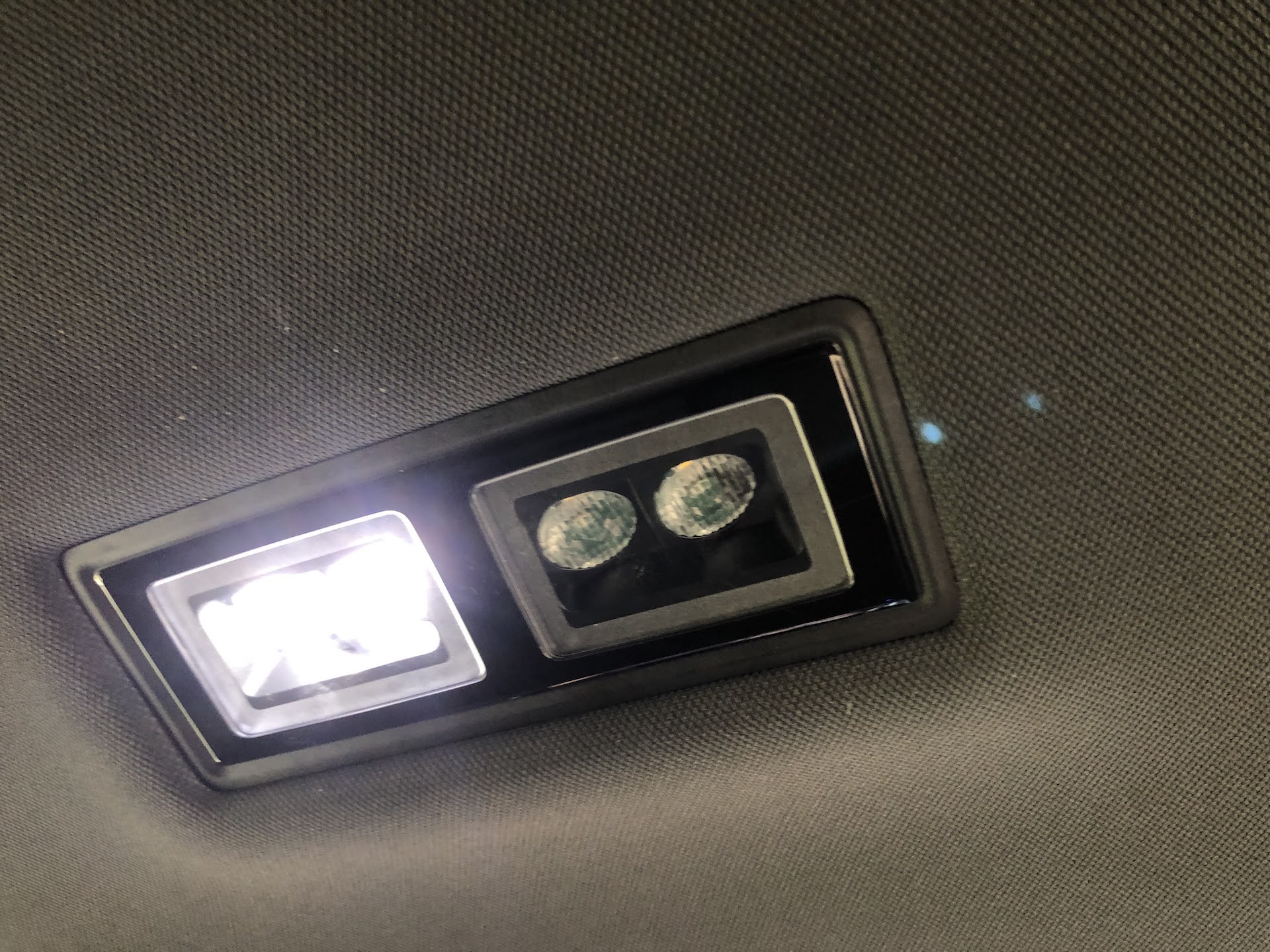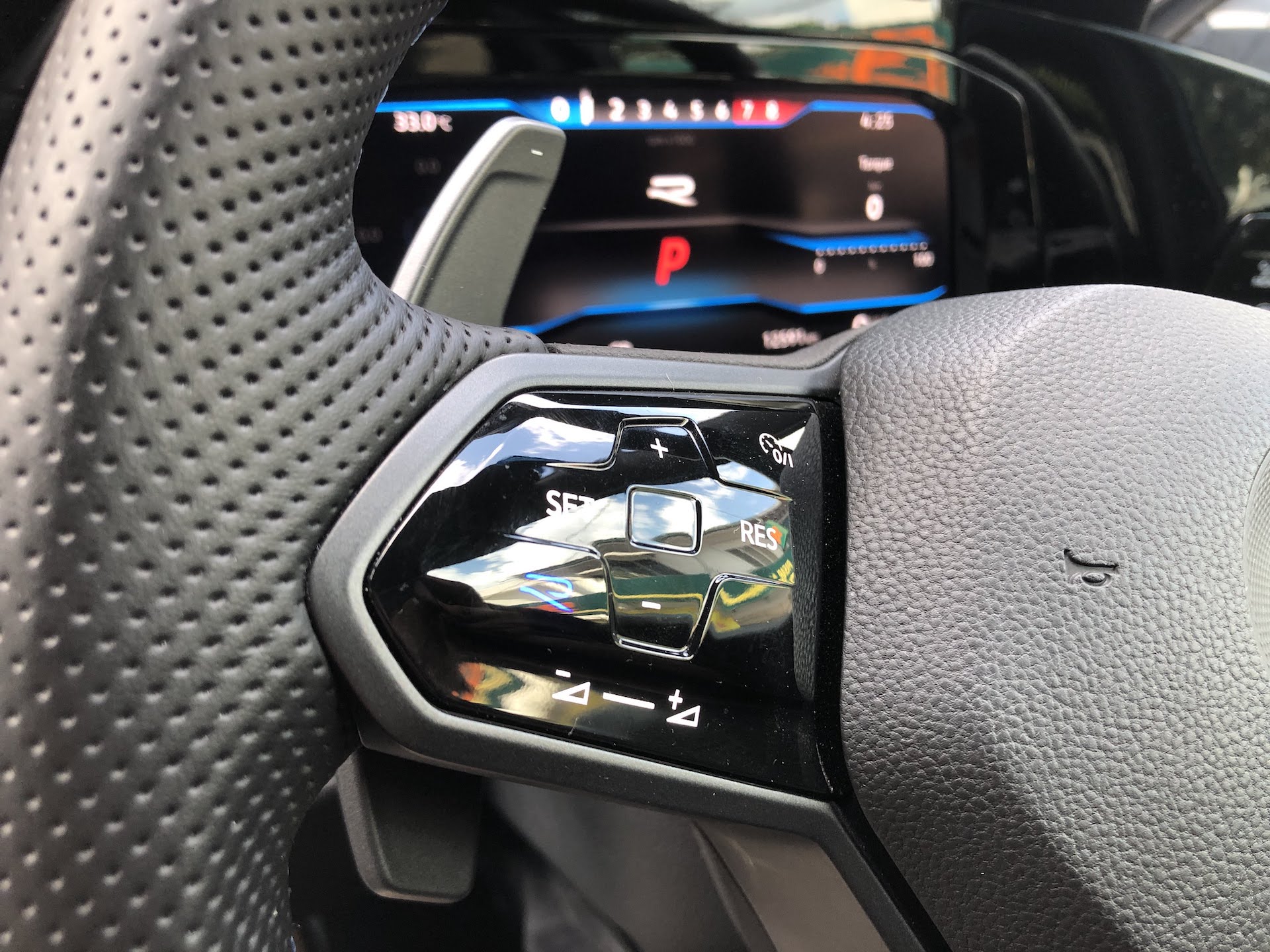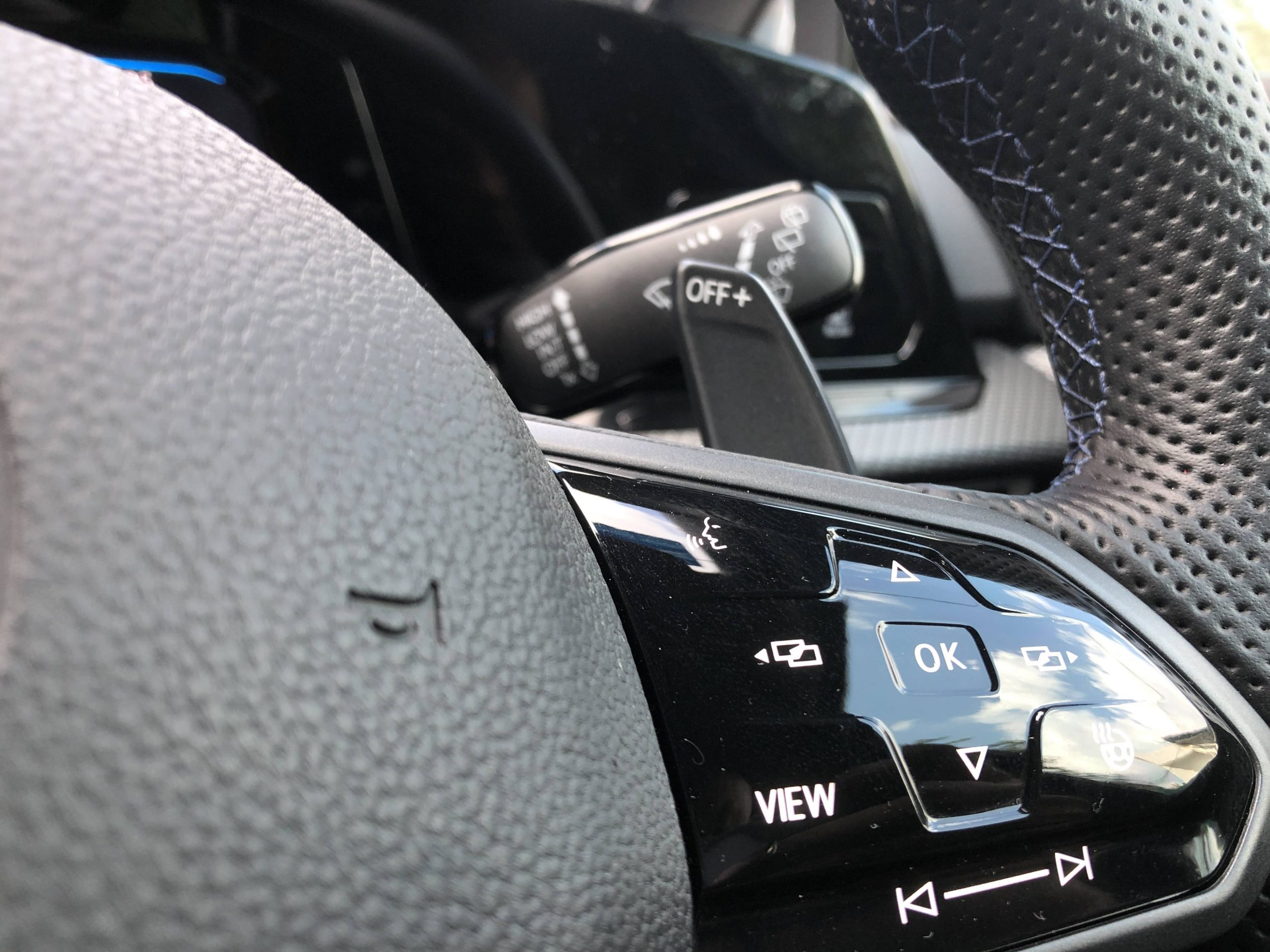 There's also a multifunctional sport steering wheel with a blue backlit 'R' button to activate Race mode. It also gets enlarged shift paddles.
R DRIVE
Ignite the engine and the mild rumble confirms its intentions. With this Golf R, you need to get seating position right so that you have good control when abusing it. Yes, this hatch was deigned to be abused (not tortured) as it delivers 400Nm from a low 2,000rpm.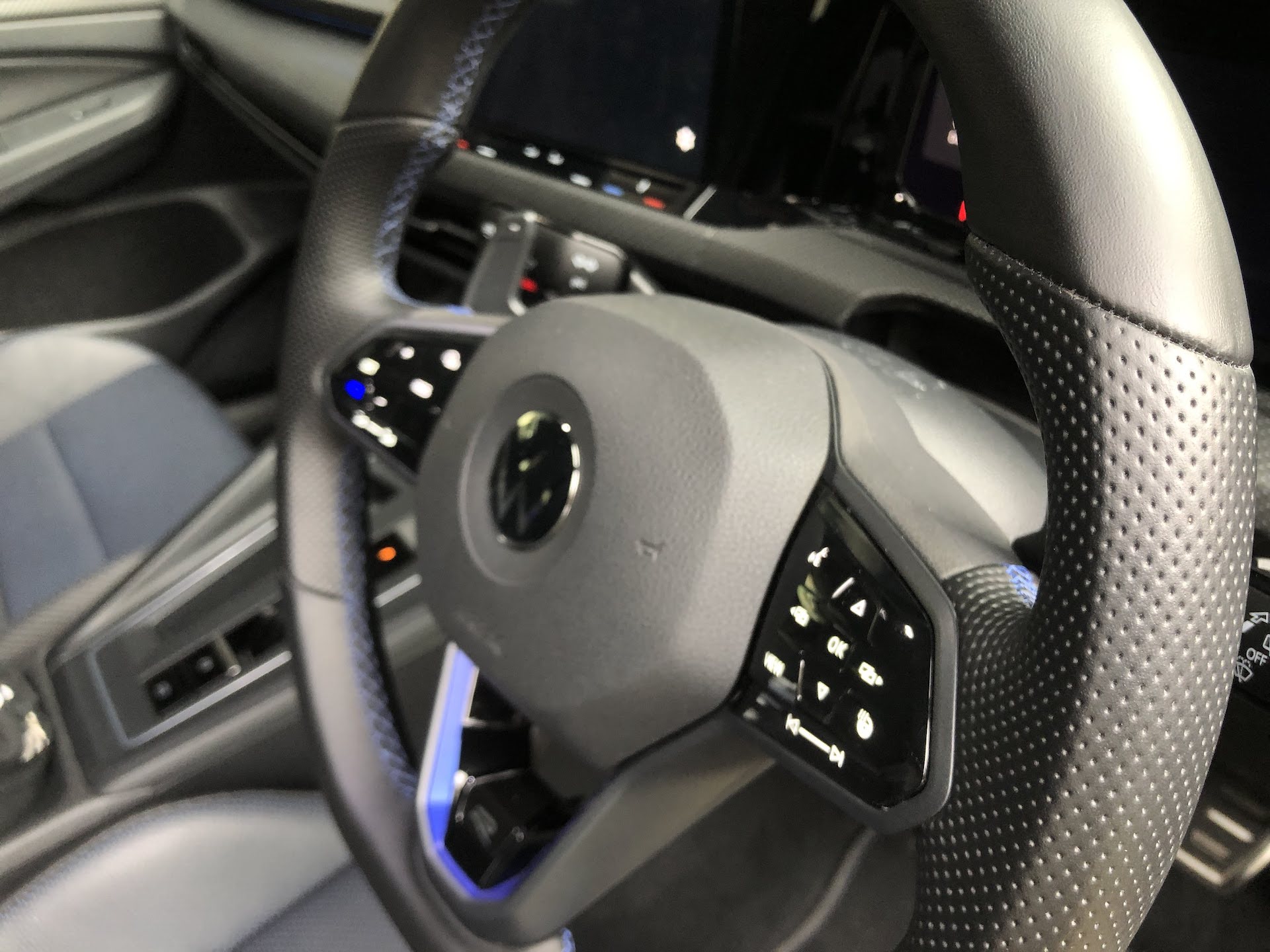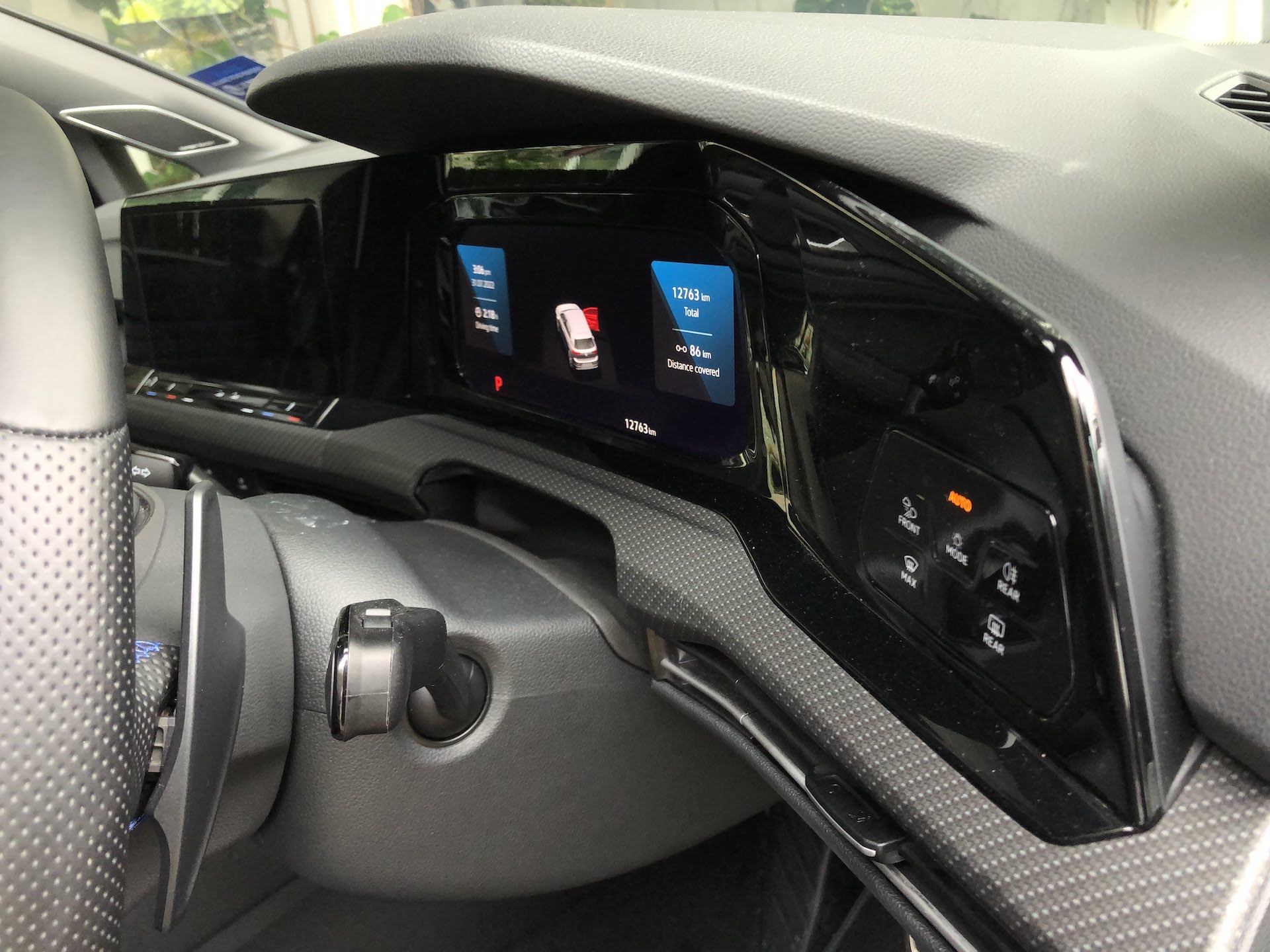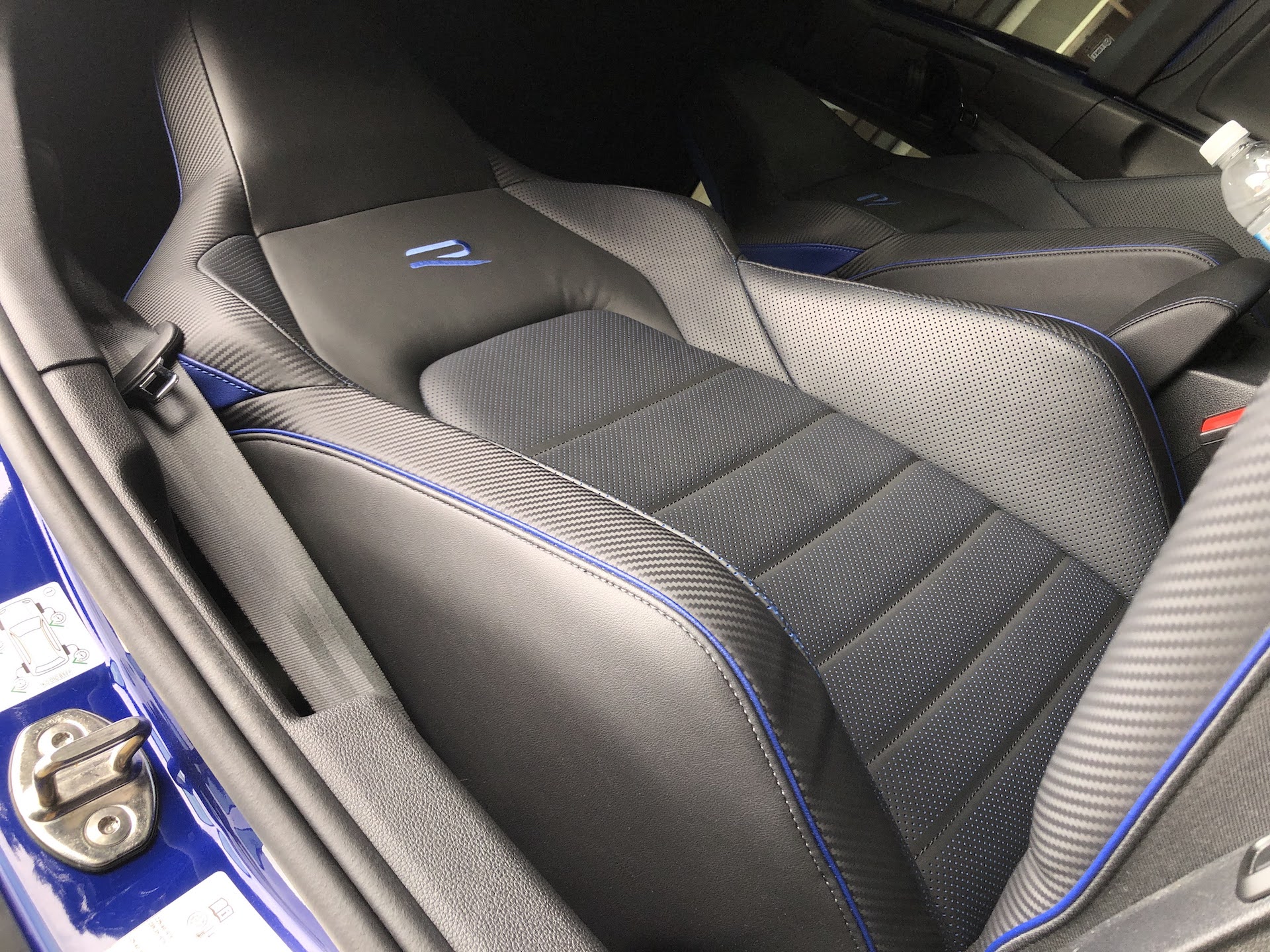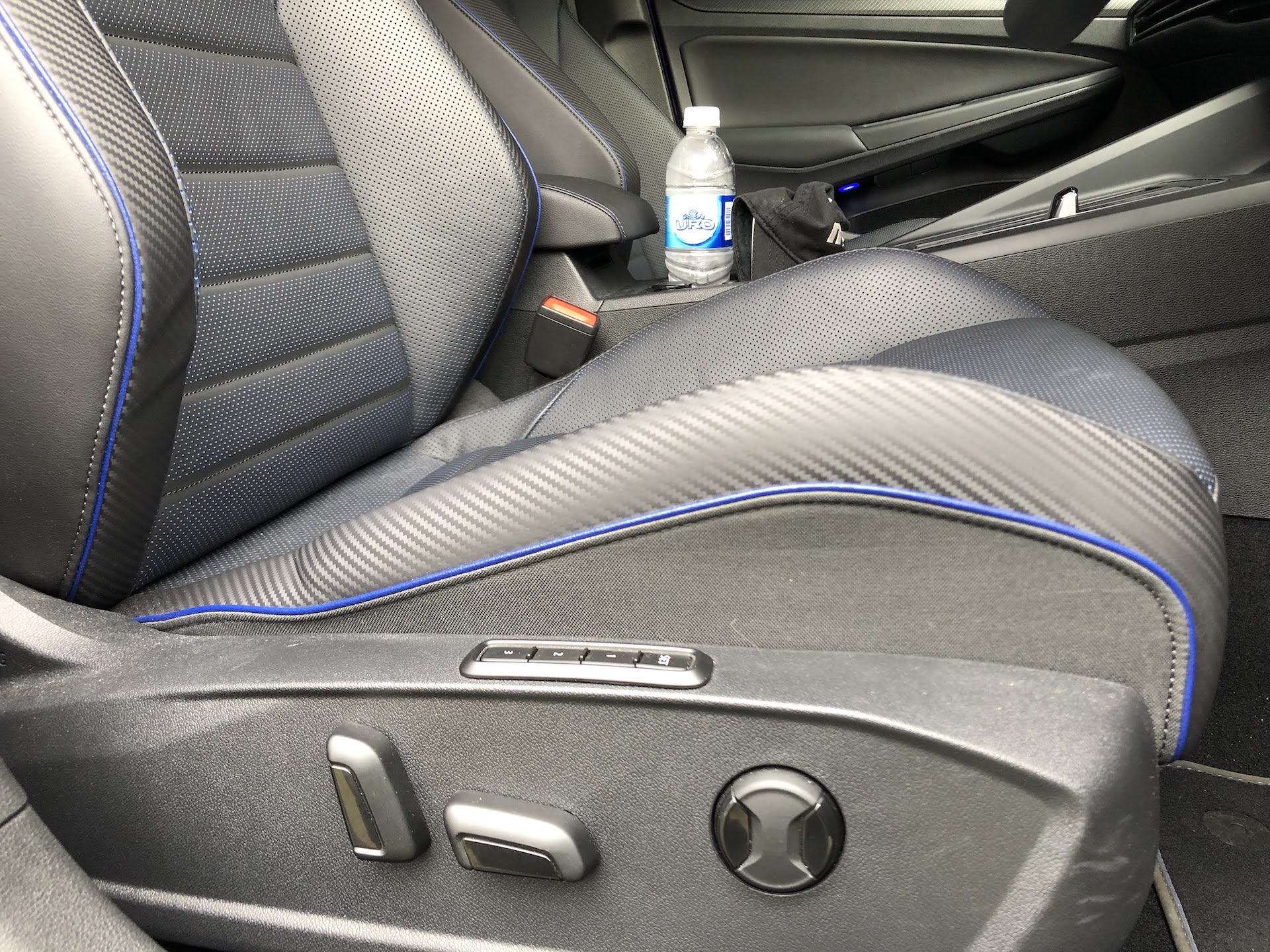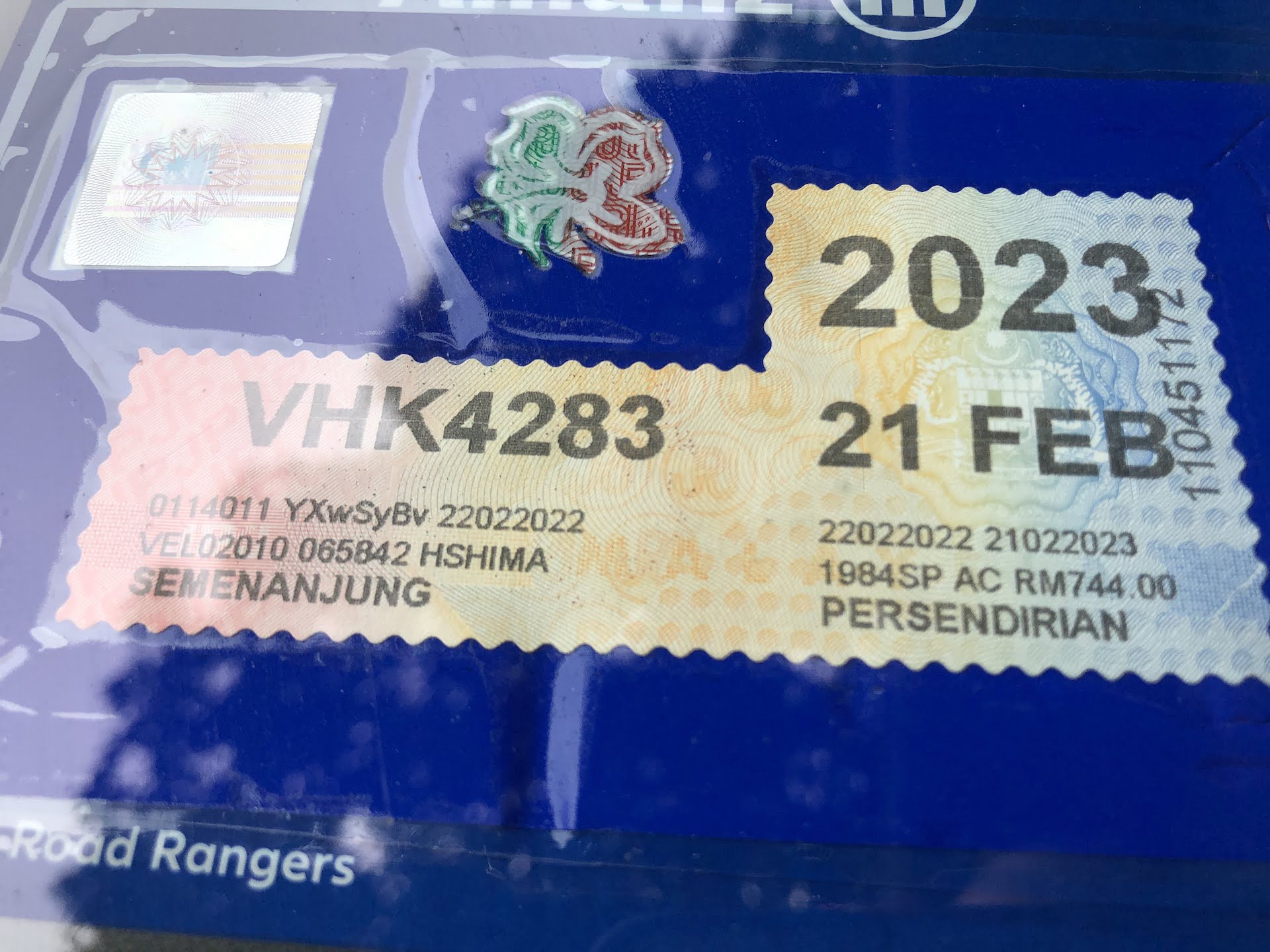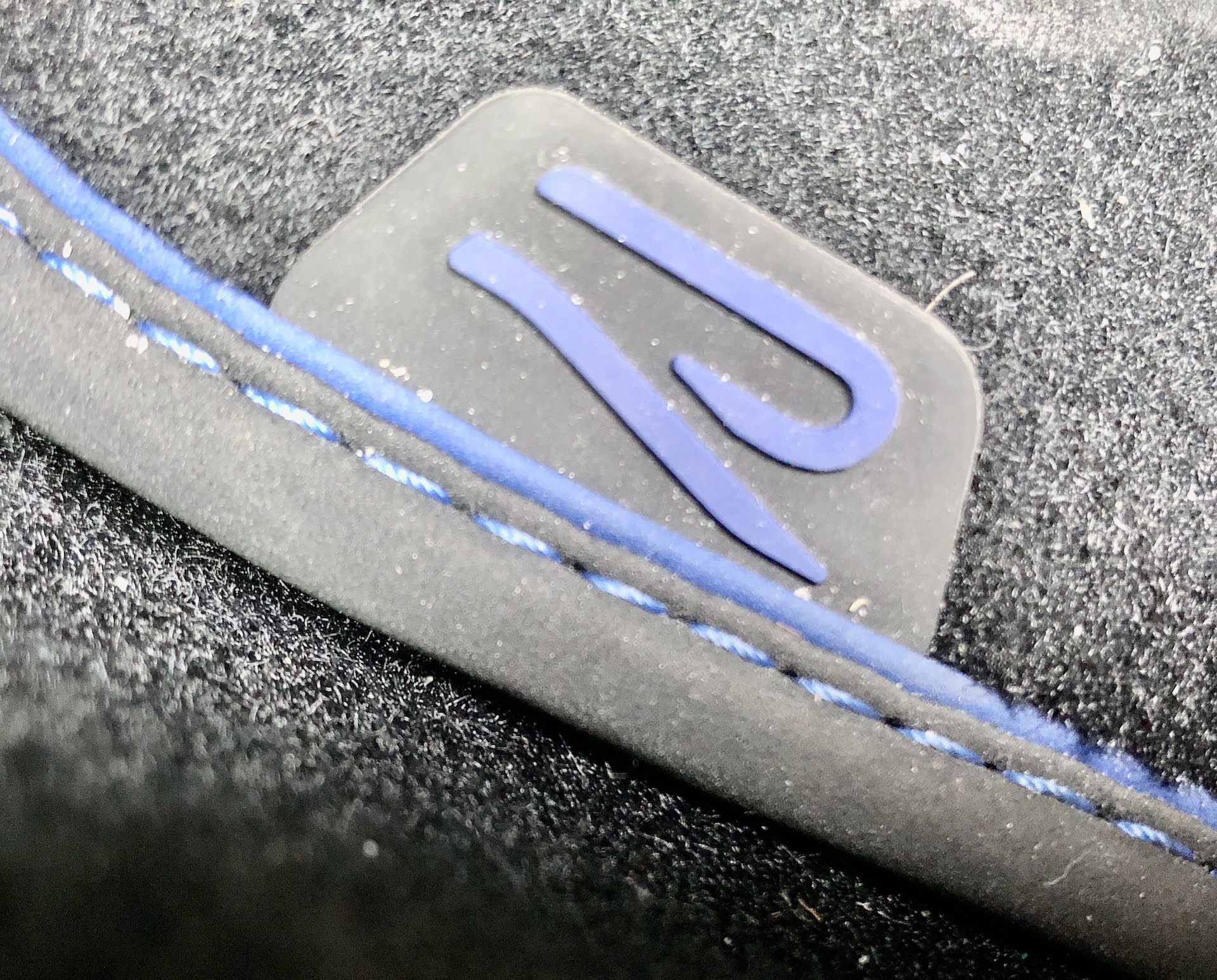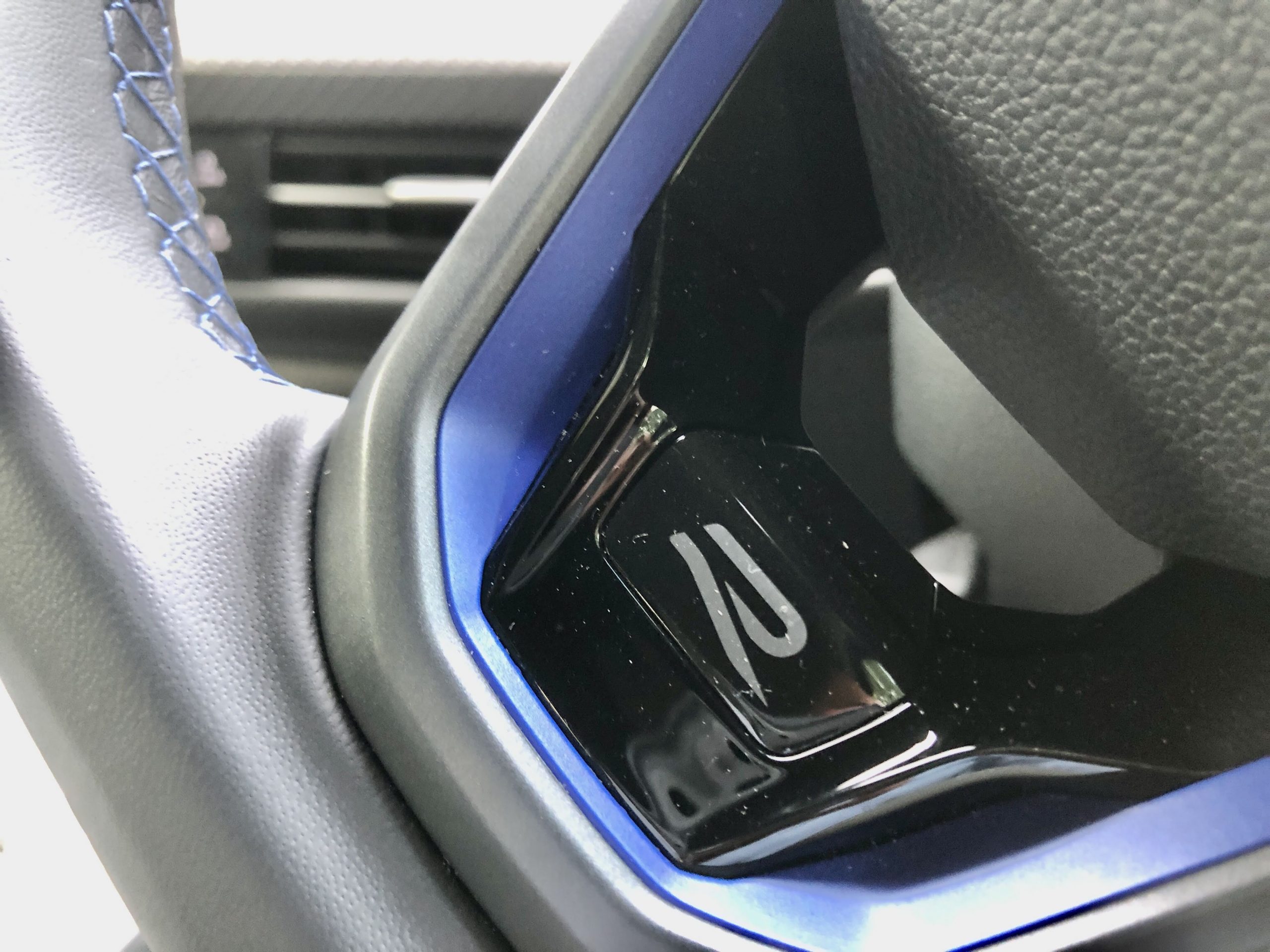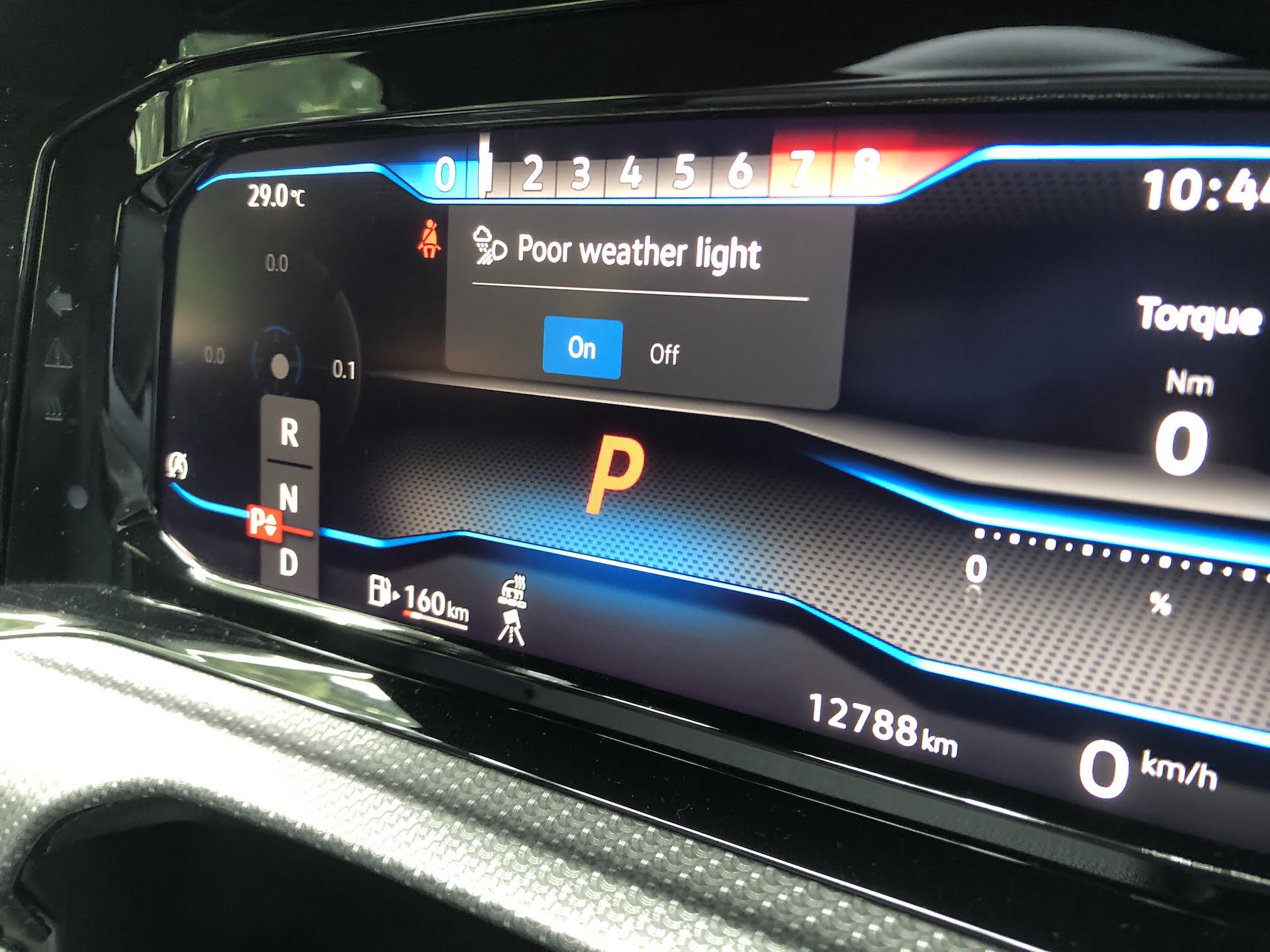 Choose 'Sport' for daily commuting as this is why you bought a R and not a base TSI. When you have an open highway then 'Race' is needed, especially when a supercar irritates you on the road.
At 'Race' you will immediately hear the engine note rising with an aggressive light tone and the engine revs get perkier. Push this Golf R thru traffic and find some open tarmac and its quick, very quick under trained hands and super quick when you know what you are doing.
Under the right palms, this Golf R entertains at every gear change which is executed either via paddle shifting or just letting the computer work the seven speed gearbox as it knows the right spacing's between them.
Steering inputs are firm and direct and as speed builds up very fast you need to keep your eyes peeled only at the road ahead and not the working R View which is more for entertaining your passenger.
By the way, VW communication states that this is 'the most powerful Golf yet', however, having owned 5 different VW GTI's to date, we say this is 'the most entertaining and fun Golf yet'!
So, at RM389k, this Mk8 R is almost RM179,000 more expensive than the Mk8 GTI making the decision to purchase be some what confusing. The acceleration time is just less than 2 seconds faster and the torque just 30Nm more.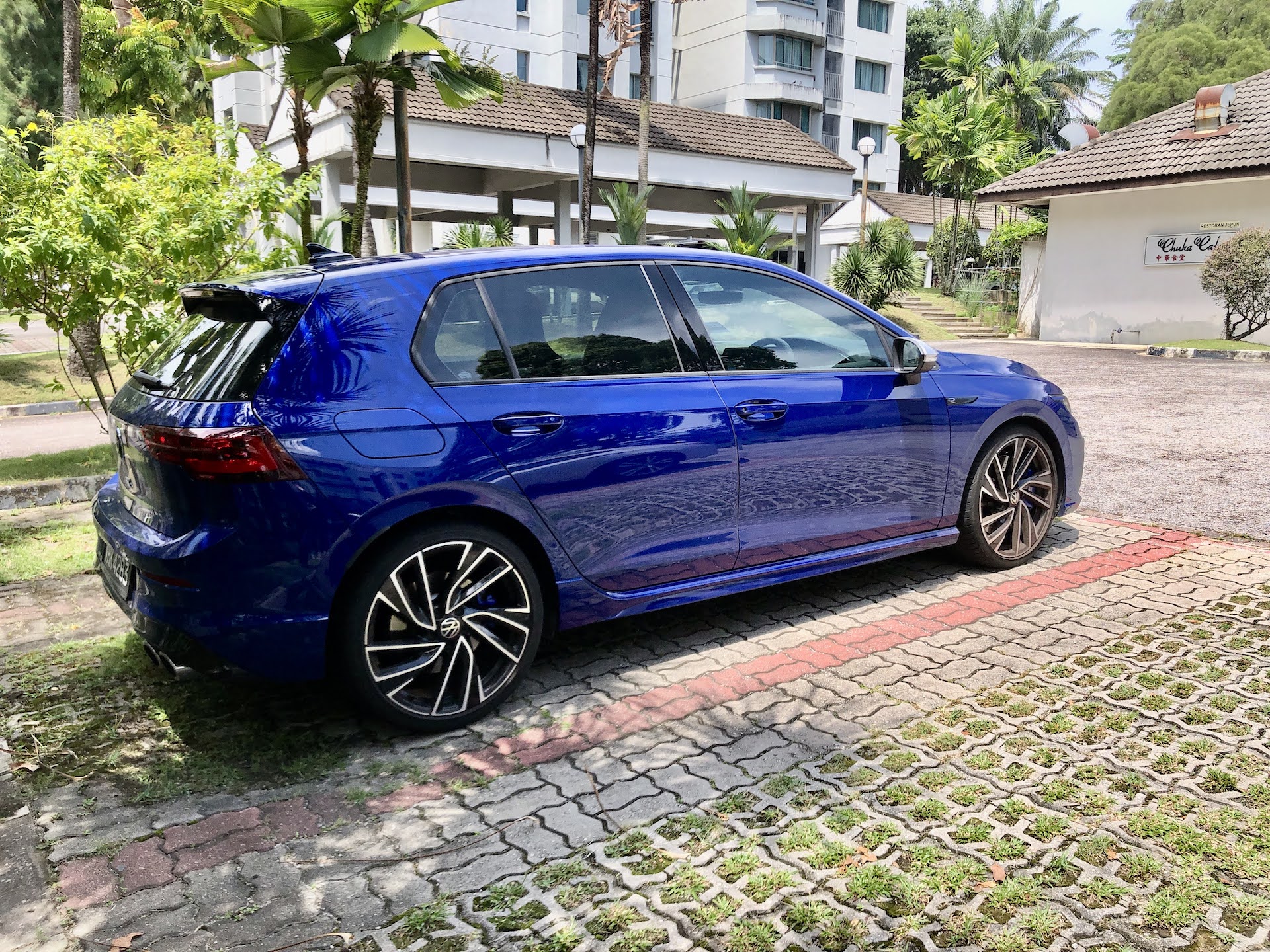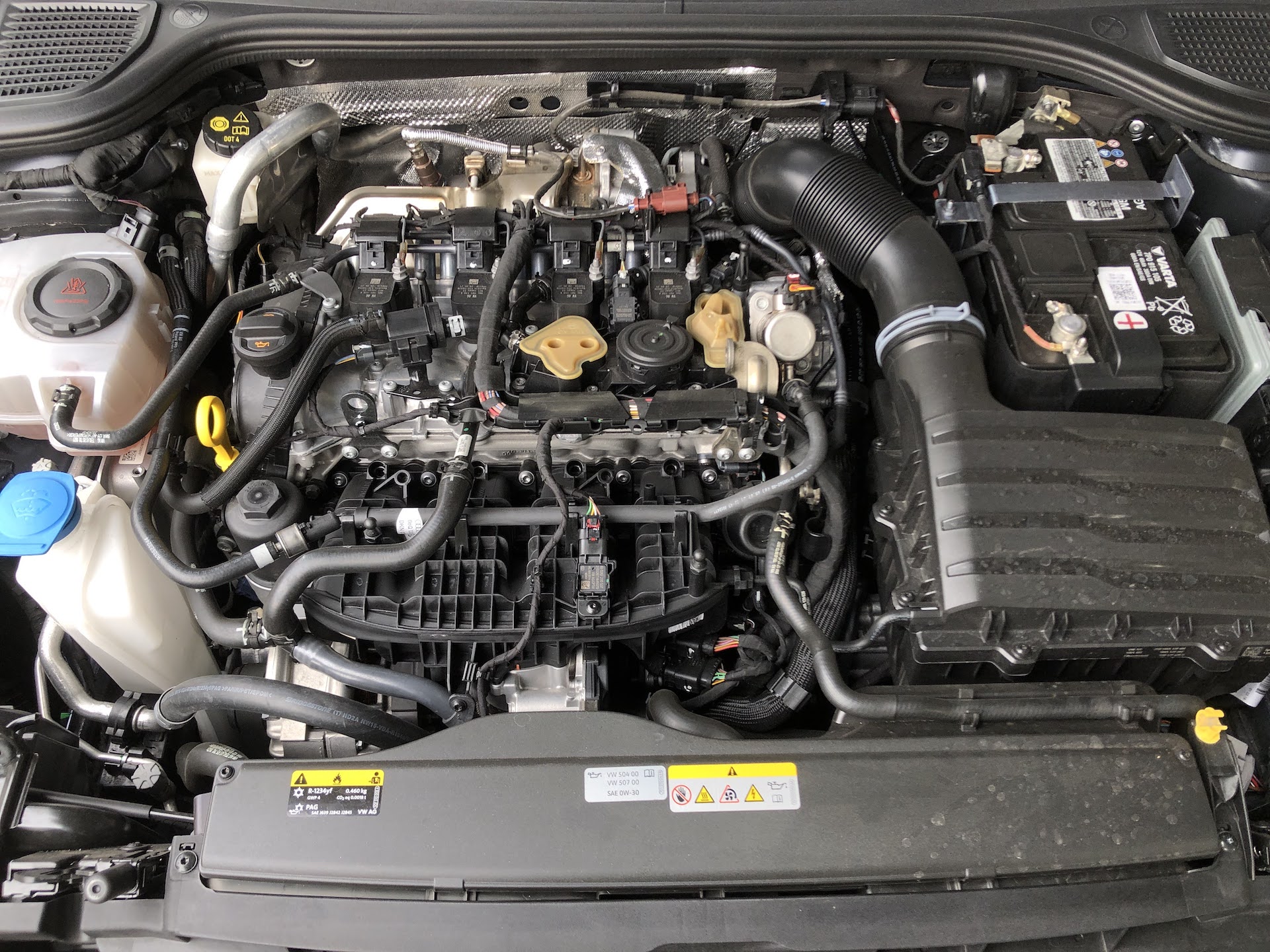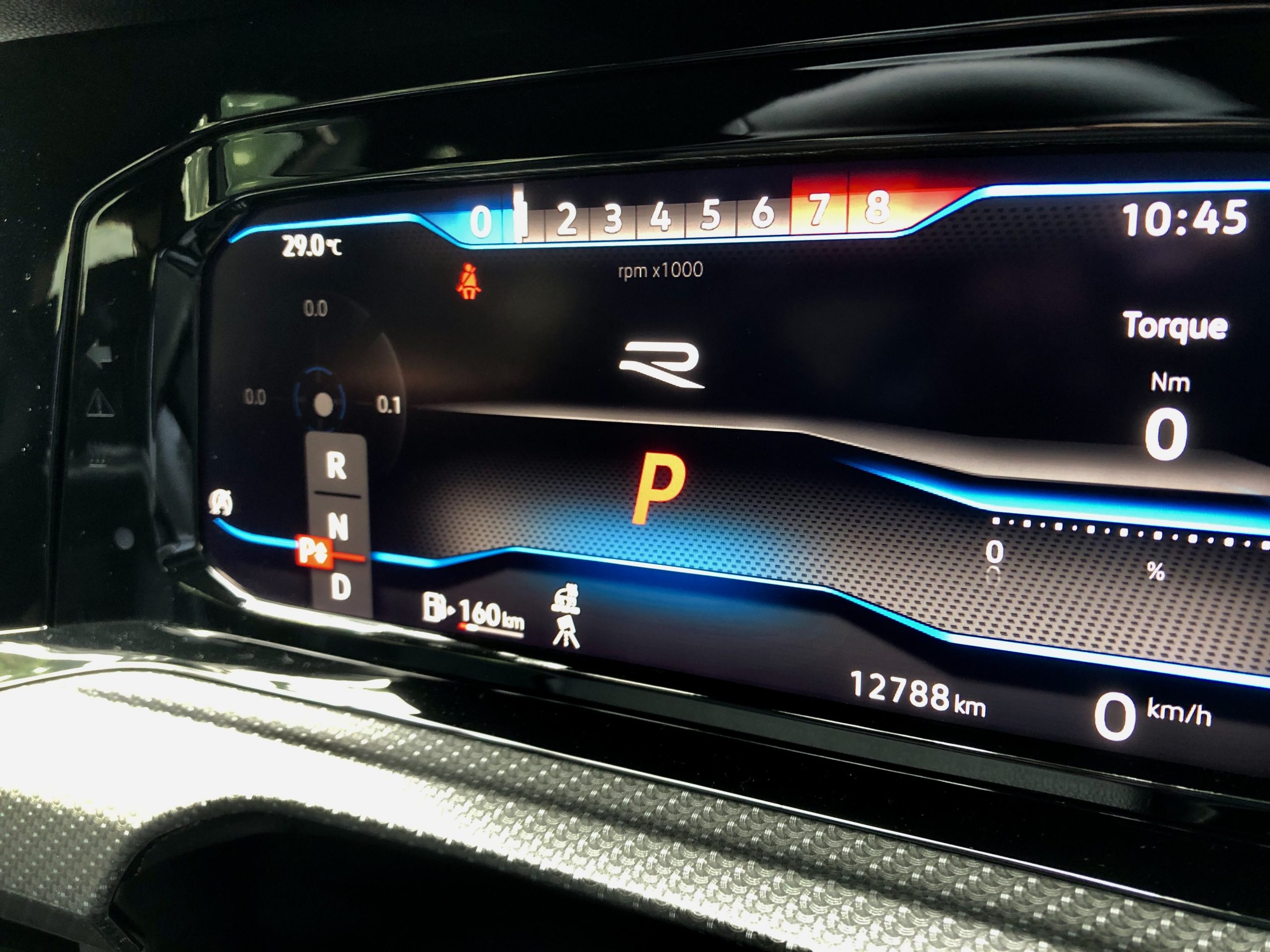 Volkswagen Golf R (2022) Specifications
Engine: 4-cylinder Turbocharged EA888
Capacity: 1998cc
Power: 320bhp @ 5,600-6,500rpm
Torque: 400Nm @ 2,000-5,600rpm
Transmission: 7-speed DSG
0-100km/h: 4.8secs
Top speed: 249km/h
Price: RM389,990.00