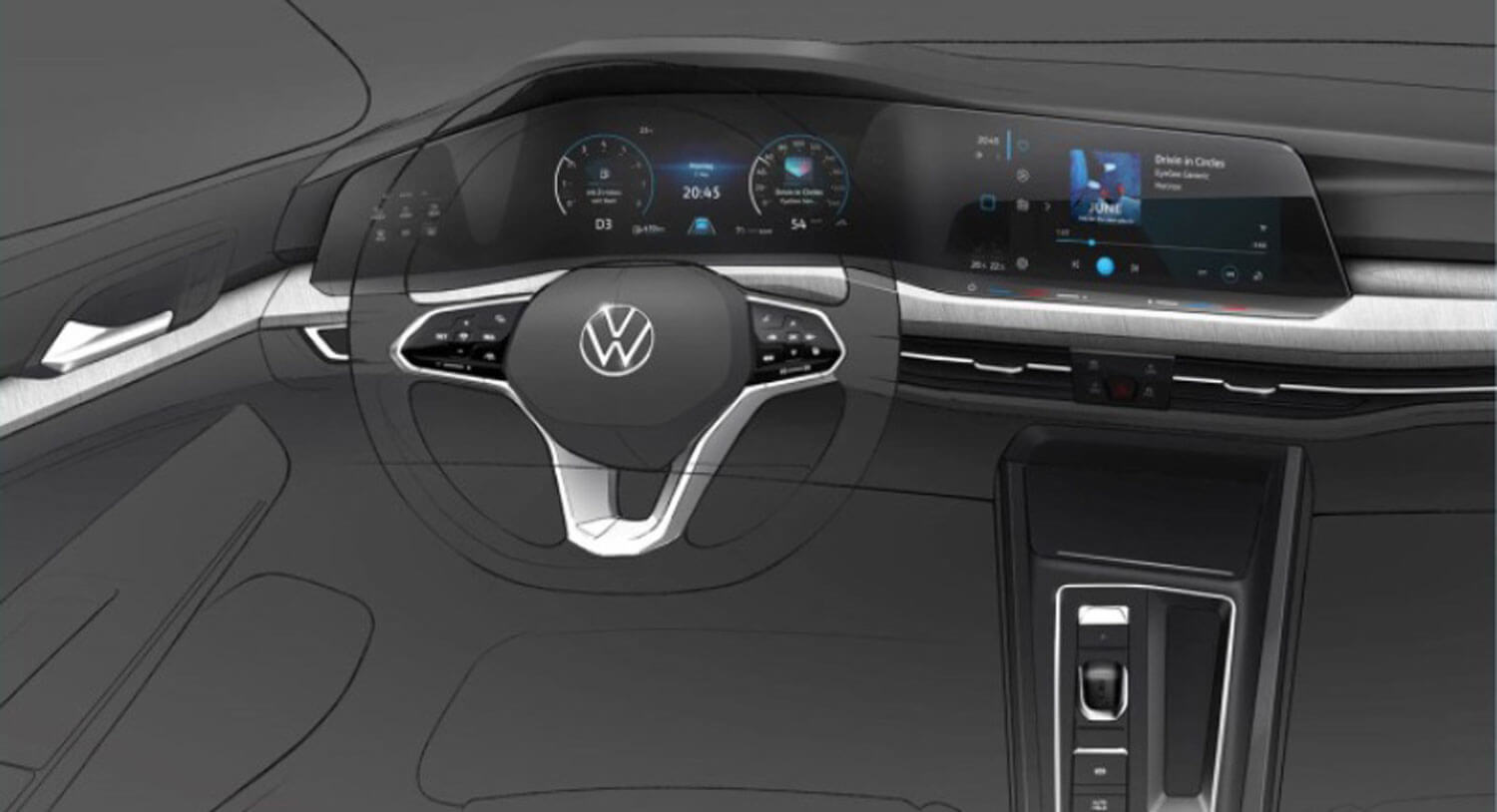 Since the 5th generation Golf, Volkswagen has not delivered an all new hot hatch worthy of the GTI badge but it has not been a disappointment as well as sales has never been higher around the world.
Power delivery and handling have been as promised and it has only been the cabin that lacked the technology that its rivals have delivered (primarily the all new Mercedes-Benz A-Class)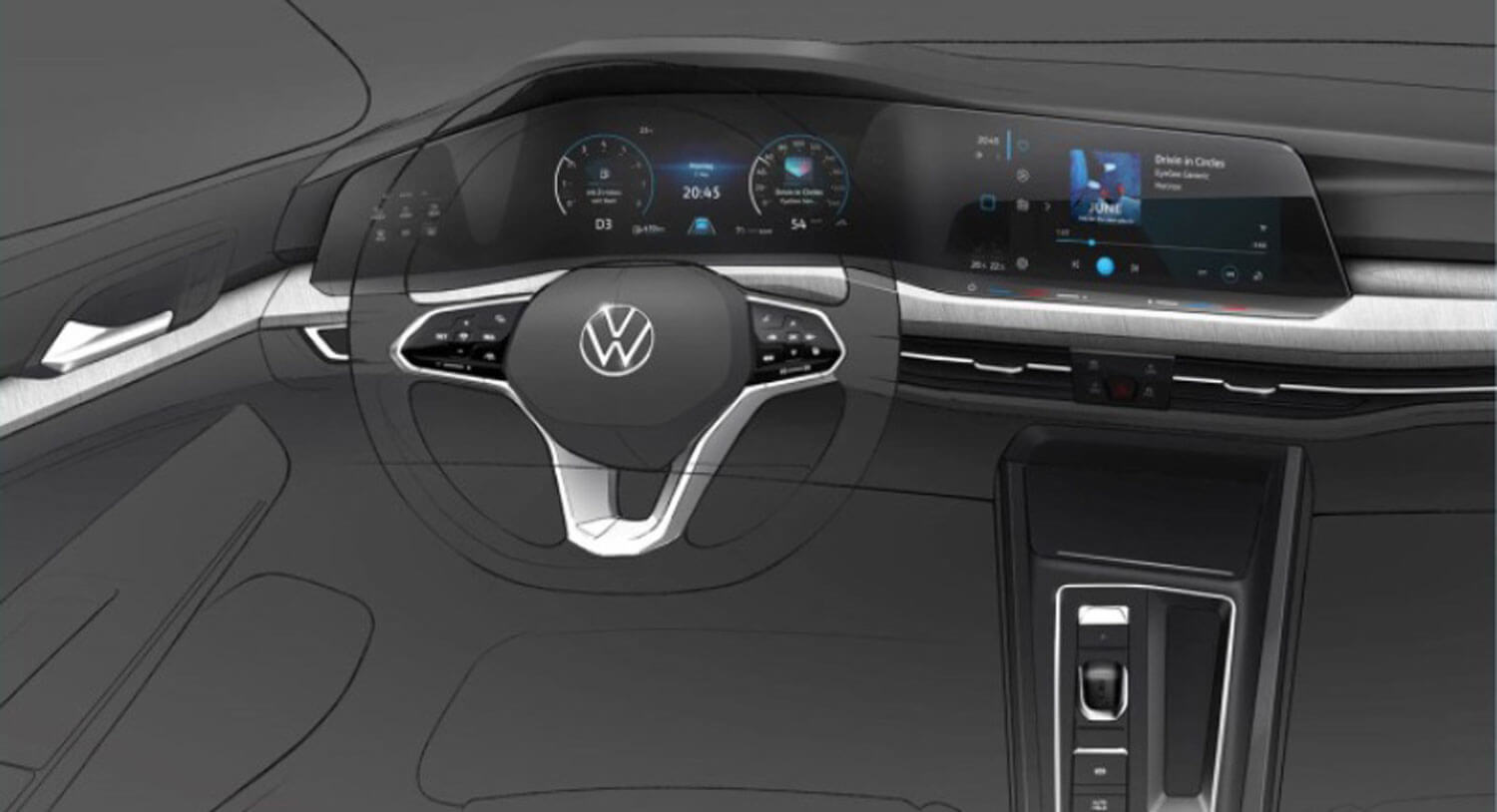 Now, Volkswagen management have promise to give the 8th generation VW Golf cabin an unprecedented level of technology. The number of physical buttons on this artist impression of the new Golf has drastically decreased, with most of the functions being integrated into the new touchscreen. The infotainment system sits right next to the fully digital instrument cluster which is not as large as the VW Touareg's 15-inch touchscreen however it still carries enough space for all functions.
The center console shows a large storage area covered by a lid and a tray that should be a wireless charging pad for a smartphone. Above and below the small gear lever of the automatic transmission are several traditional buttons, with one of them being for the electronic parking brake.
The multi-function steering wheel is packed with buttons to the left and right of the VW logo and they will probably be touch-sensitive keys like with the new Mercedes-Benz A-Class.
There is also information that this 8th generation Golf will adopt a mild hybrid setup. VW will also sell a plug-in hybrid version with a possible maximum range in pure electric mode of 80 kilometers.
Volkswagen sold 830,000 Golf's last year, which makes it a "key vehicle for our Group" as remarked by VW Group management in a recent statement.
This Golf's arrival date will probably be at the end of 2019 and a possible Malaysian arrival is 12 months away so best you start saving up if you want one or if you already drive a 7th generation Golf, best you wait it out.