Automotive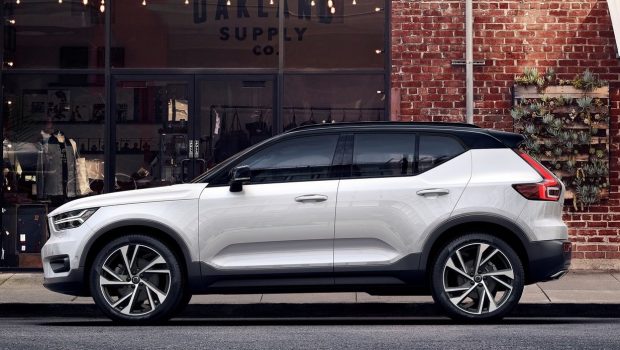 Published on February 24th, 2021 | by Joshua Chin
0
Volvo Selekt Launches New Used Car Locator Site Locally
Now you can look for your very own CPO Volvo from the comfort of your own home. 
Volvo Car Malaysia has recently announced the launch of its new Volvo Used Car Locator website locally. An accompaniment to the Volvo Selekt certified pre-owned program that was launched in the middle of last year, prospective buyers seeking for the ultimate peace-of-mind purchase experience of their slightly used Scandinavian luxury cars can now search for them from the comfort and convenience of their own homes.

Consisting of cars not only from Volvo Selekt, but also Volvo quality used cars from 12 other dealerships too, this new used car sales site aims to provide prospective customers a 'more convenient and simplified process of browsing, buying and even trading in used Volvo cars'. 
To that end therefore, all the pertinent details regarding the car in question are presented along with a selection high quality photos to better inform your choice of choosing your next Volvo through the internet.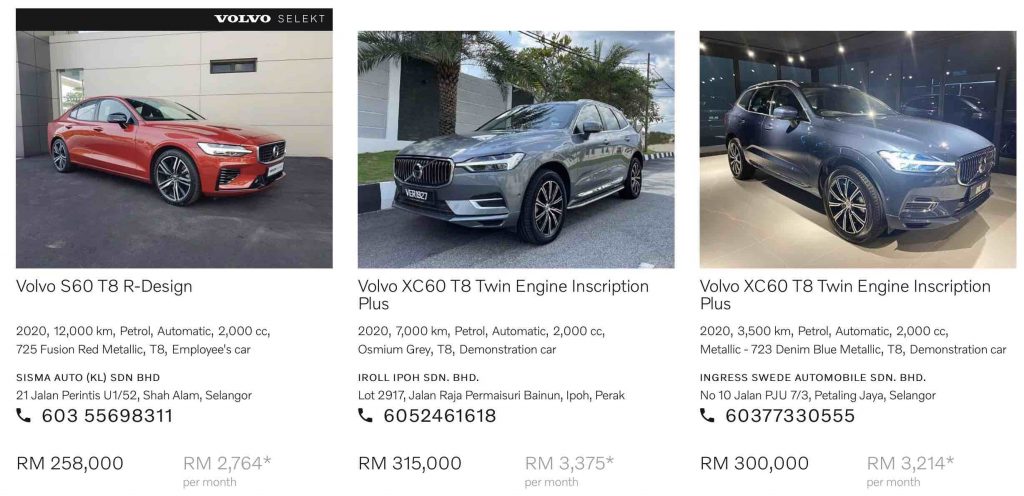 As for the site itself meanwhile, its sleek Scandinavian design makes it a breeze to browse through the selection of used Volvos available. Additionally, the site also contains all the neat features that are to be expected in a used car listing site, like a save search function, a financial calculator, and even a custom comparison page.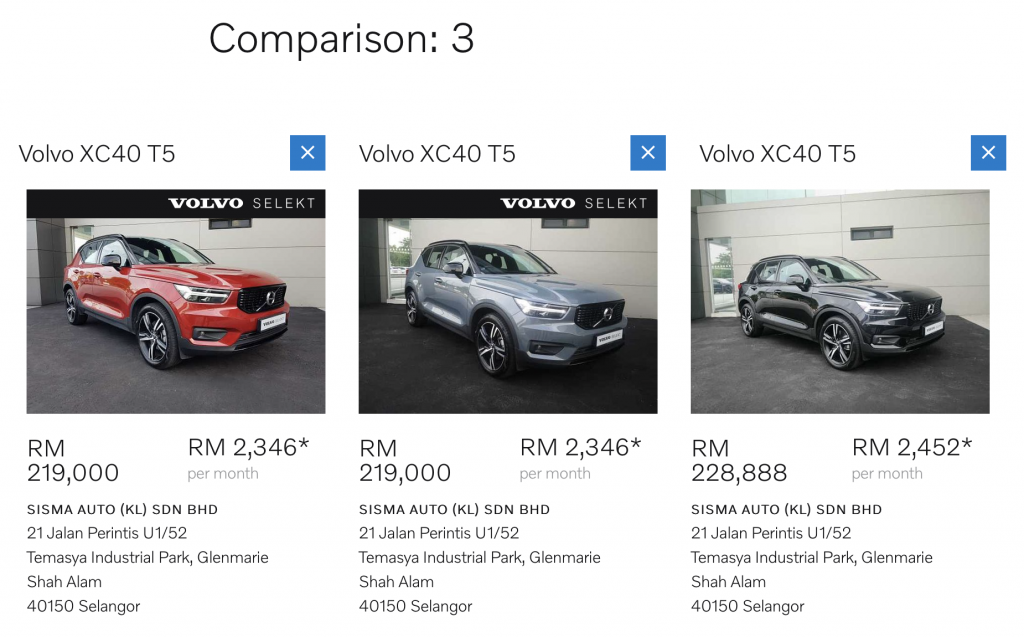 With only 38 cars on sale at time of writing however, some might say that a wider selection of cars is preferable. Seeing as the site is still new though, this minor quibble should be rectified in due course as more Volvos are added in more locales nationwide. 
Now speaking more of Volvo Selekt cars in particular, these certified pre-owned cars are all guaranteed to be less than five years of age with less than 100,000 km on the clock and has received a rigorous 125-point inspection, software upgrade and genuine part replacements 'to ensure that they are road-ready and can deliver optimal performance'.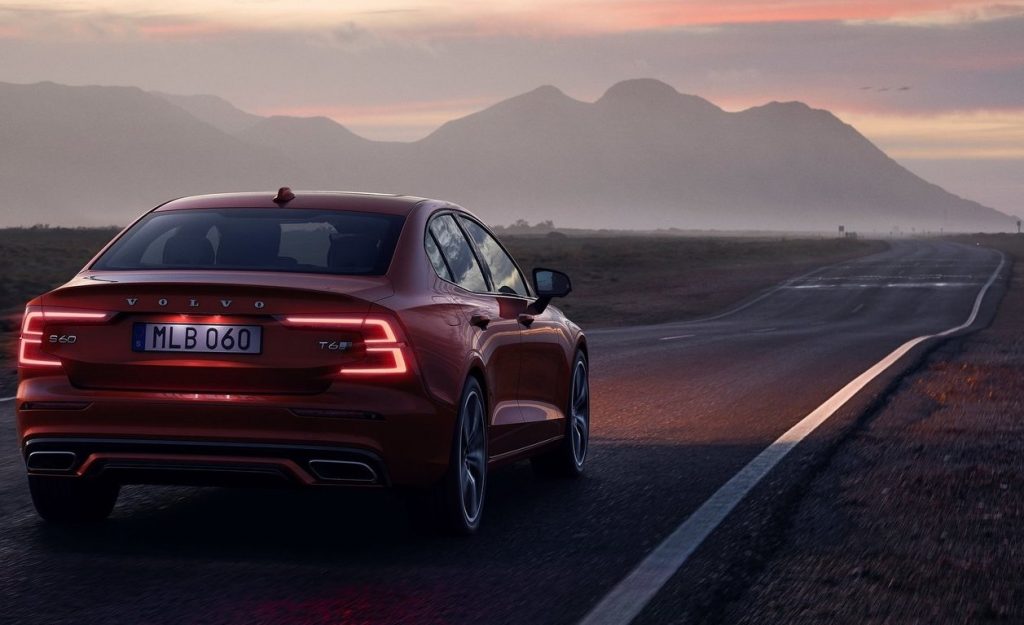 To add to that, these Volvo Selekt cars all come with at least 1 year's worth of warranty and come with a 1-year maintenance service package, along with 1-year Roadside Assistance package. So it should come as no surprise then that these in-house certified pre-owned cars accounted for nearly 15% of the total used Volvo sales in the Malaysian market.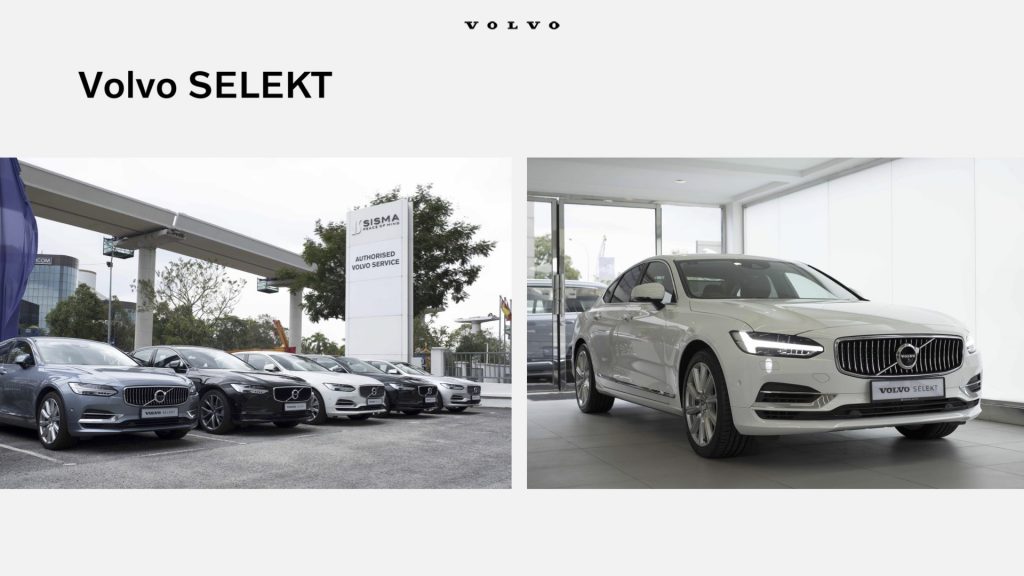 PRESS RELEASE: Onward from the launch of Volvo's certified used car programme – Volvo Selekt – in June 2020, the premium Swedish carmaker introduces the Volvo Used Car Locator, an all-new digital initiative that gives customers a convenient way of shopping for Volvo cars at a price point that fulfils their financial needs, all done online and from the comfort of their homes.
The Volvo Used Car Locator holds an inventory of both Volvo Selekt cars and other Volvo quality used cars. Volvo Selekt models can be found only at Sisma Auto in Glenmarie, Selangor and iRoll Auto in Juru, Penang, whereas all Volvo quality used cars are made available at other dealerships – 12 in total – across the nation. Volvo Selekt cars are guaranteed to be under five years old with less than 100,000km in mileage, and have received a 125-point inspection, software upgrade and genuine part replacements to ensure that they are road-ready and can deliver optimal performance. To give new Volvo Selekt car owners a head-start, each car comes with a minimum of 12 months warranty, a complimentary 1-year maintenance service package (VSA 1) and 12 months of Roadside Assistance. 
Consequently, using the same criterion for all pre-owned vehicles, each Volvo dealership conducts a series of checks and updates to ensure that all Volvo quality used cars are maintained up to Volvo's standards. 
In response to the warm reception and increased demand for pre-owned Volvos, with Volvo Selekt cars having contributed 15% to the total Volvo used car sales in 2020 for the Malaysian market, Volvo Car Malaysia wants to offer Malaysians a more convenient and simplified process of browsing, buying and even trading in used Volvo cars. 
Through this, Volvo ensures that customers receive a premium buying experience through dedicated service and assurance of quality.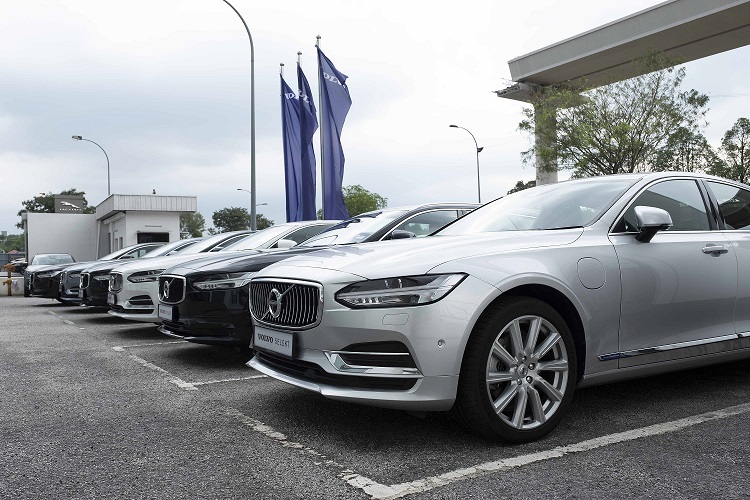 Nalin Jain, Managing Director of Volvo Car Malaysia, said: "The positive response we have received from Volvo Selekt has motivated us to give customers more choices on how they can purchase a used Volvo car while maintaining all the criteria of excellence, reliability and performance that is expected of a premium car. And so in line with our move to be technologically savvy, we now introduce the Volvo Used Car Locator, to elevate customers' experience in acquiring and owning a Volvo car, all from the convenience of their smartphones or laptops. This initiative comes at an apt time as we continue to be mindful of our safety and health, and practise physical distancing wherever possible."
Once the used car is made available on the Volvo Used Car Locator, patrons can visit the website to browse through the available models on a consolidated list for cars – either Volvo Selekt or Volvo quality used cars – that are available at all Volvo dealerships across Malaysia. The website also provides full details of the cars so that customers can identify the Volvo that best fit their lifestyles and its closest location. 
"We hope that more Malaysians can experience first-hand our pioneering safety features and innovation that has been engineered into each of these cars, making them some of the safest options in the market," Nalin concluded.
For more information on the programme and its offerings, please visit Volvo Car Malaysia's Used Car Locator at https://Selekt.volvocars.com.my/enmy/home.