News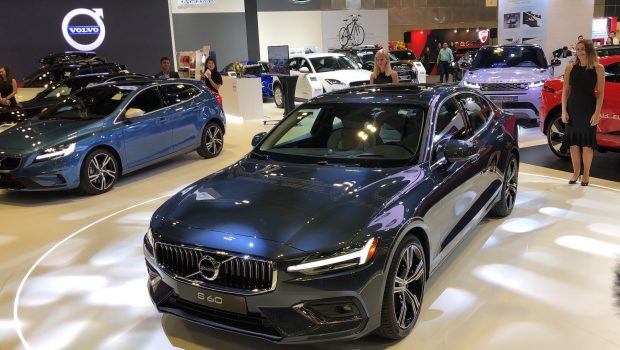 Published on January 10th, 2019 | by Hammer
0
Volvo S60 Sports Sedan unveiled in Singapore
The new Volvo S60 was flown in from USA just for this Singapore Motor show. This S60 is now bigger than its predecessor, as is the new V60. The new V60 will be 476 centimeters long which is 12 centimeters longer than the old V60. About the same ratio, it will be between new and old V60. On the other hand, the new S60 is narrower than its predecessor.
An important measure that has grown is the axle distance. With a 287 centimeter between the wheel axles, the new S60 is its predecessor with a full 9 centimeters. It provides significantly better interior spaces, especially in the backseat. Even the luggage space will grow, which will be more than the 380 liters of today's S60.
Just like the new XC60, there should be two hybrid hybrid versions – the T6 Twin Engine and the T8 Twin Engine.