Automotive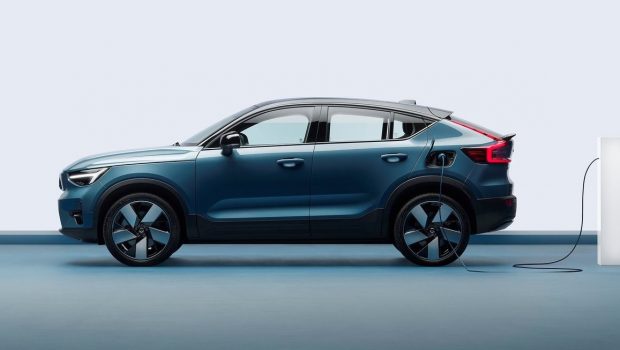 Published on March 3rd, 2021 | by Joshua Chin
0
Volvo Unveils Its C40 Recharge All-Electric Crossover-Coupe
Volvo lops the rear third-quarter off its XC40 Recharge to create a new all-electric crossover-coupe. 
Volvo has recently announced that they are intending to be a fully-electric automaker by 2030. To that end then, they are gearing up to launch a slew of new all-electric models within the next few years, with the most recent one being the new C40 Recharge compact crossover-coupe.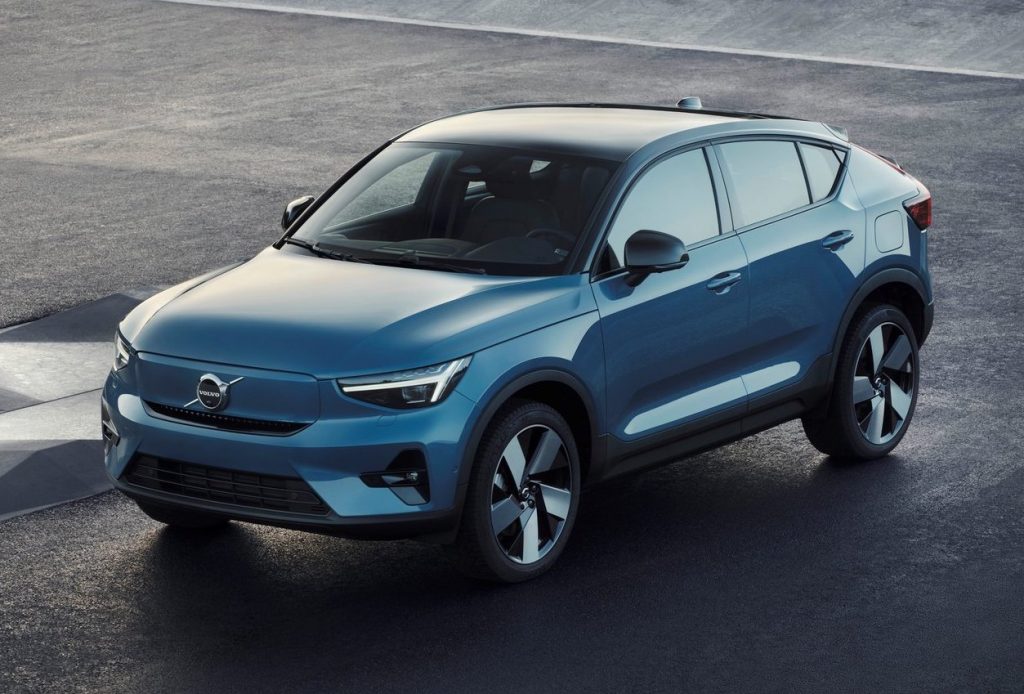 The second electrified Volvo in its lineup and the first ever fully-electric model to be launched by the Scandinavian automaker, it is perhaps not too hard to notice that the overall shape of this new C40 Recharge may look startlingly similar to the XC40 Recharge. That is because they are basically the same car underneath, just that this new car here has its rear third-quarter hacked off from its boxy counterpart to create that sloping roofline which is befitting of its coupe-crossover genre.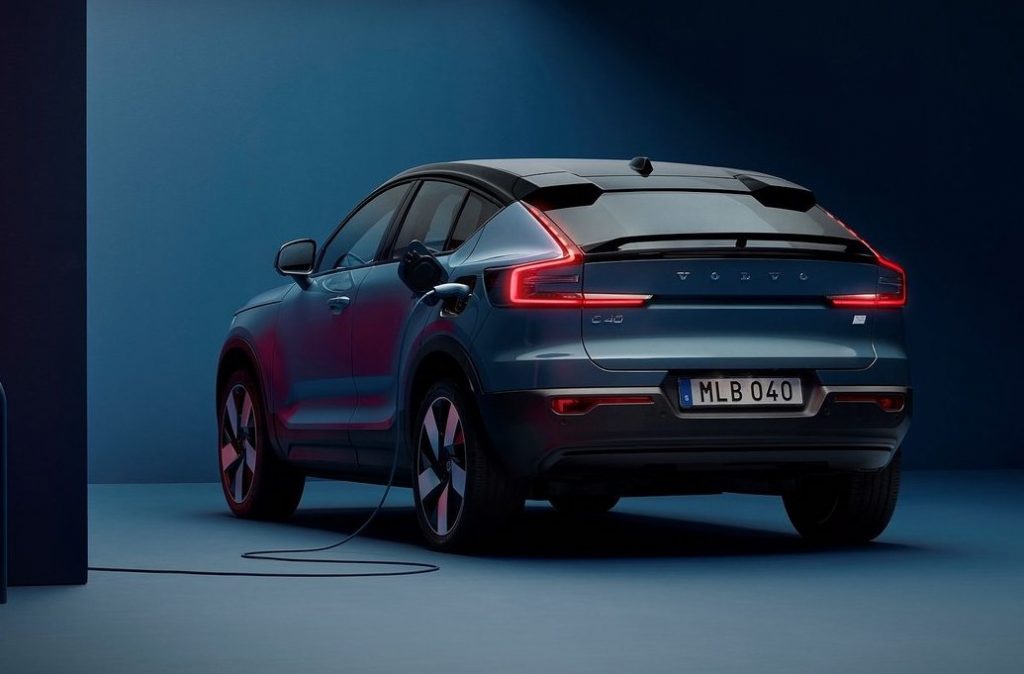 Aside from the sloping roof line, which is brings along with it a new LED tail light design, there are also some other more subtle aesthetic changes up the front of this new Volvo. These include a mildly reworked closed-off front grille from its XC40 Recharge cousin, along with new LED headlights with 'state-of-the-art pixel-technology' first seen on the Polestar models.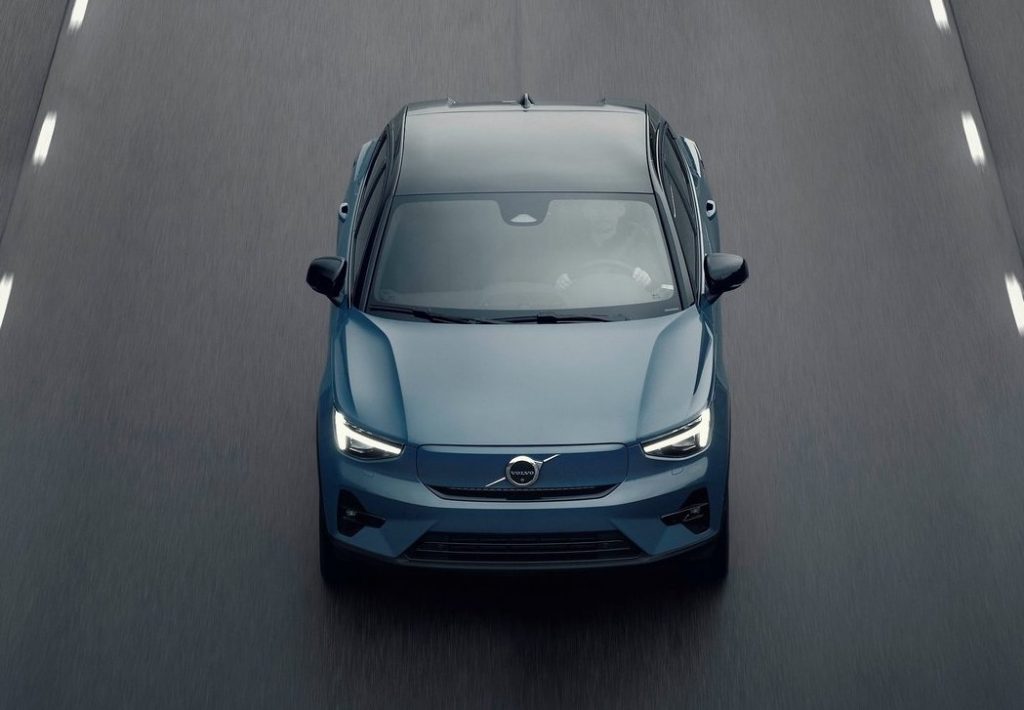 Now moving onto what powers this new CMA-based C40 Recharge, it should come as no surprise that propulsion for this Volvo compact crossover-coupe comes courtesy of the same twin-motor setup as found in the XC40 Recharge and the Polestar 2. Nevertheless, this does equate to a rather healthy combined power output of 402 hp and 660 Nm of torque, with a 0-100 km/h time of 4.9 seconds, in addition to an electronically-limited top speed of 180 km/h.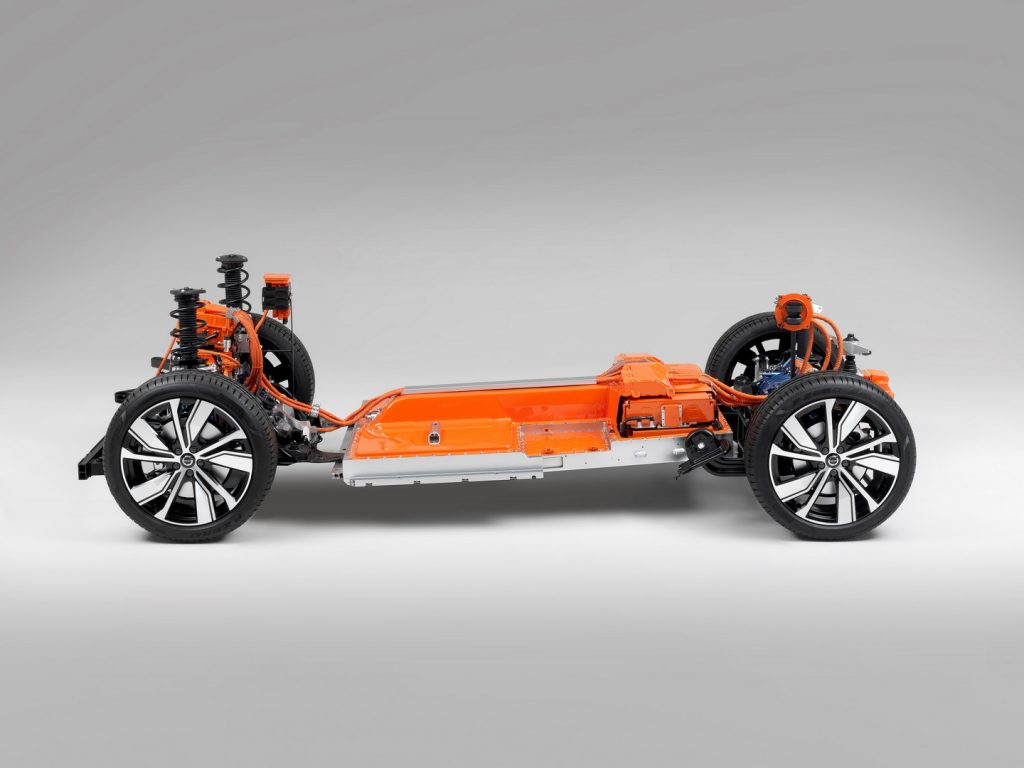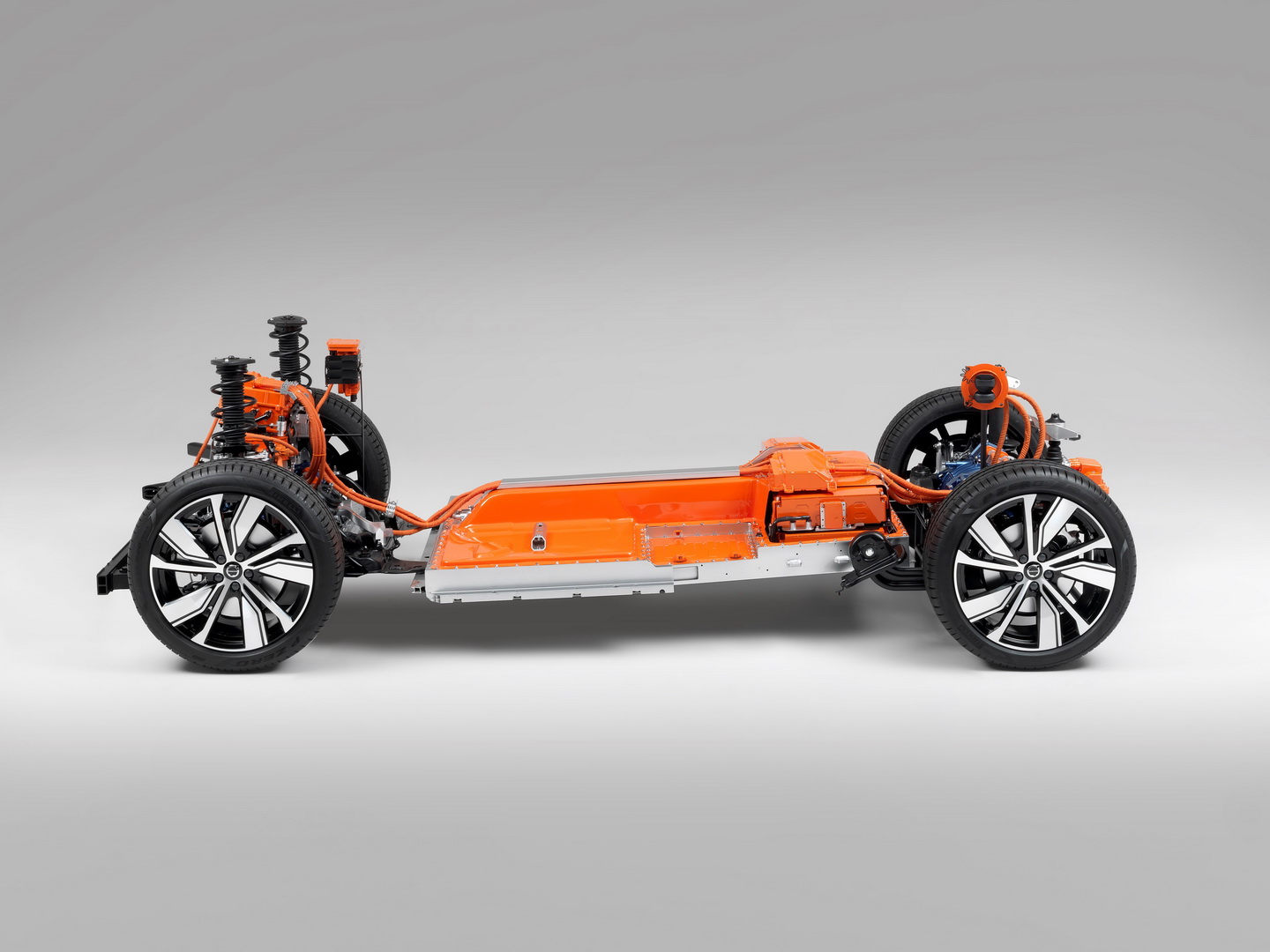 Providing the juice to spin these twin-motors meanwhile is the responsibility of a 78 kWh lithium-ion battery pack tucked beneath the floor that offers a claimed 420 km of range on a single charge. Speaking of charge, Volvo claims that the battery can be 'fast-charged to 80% in about 40 minutes'.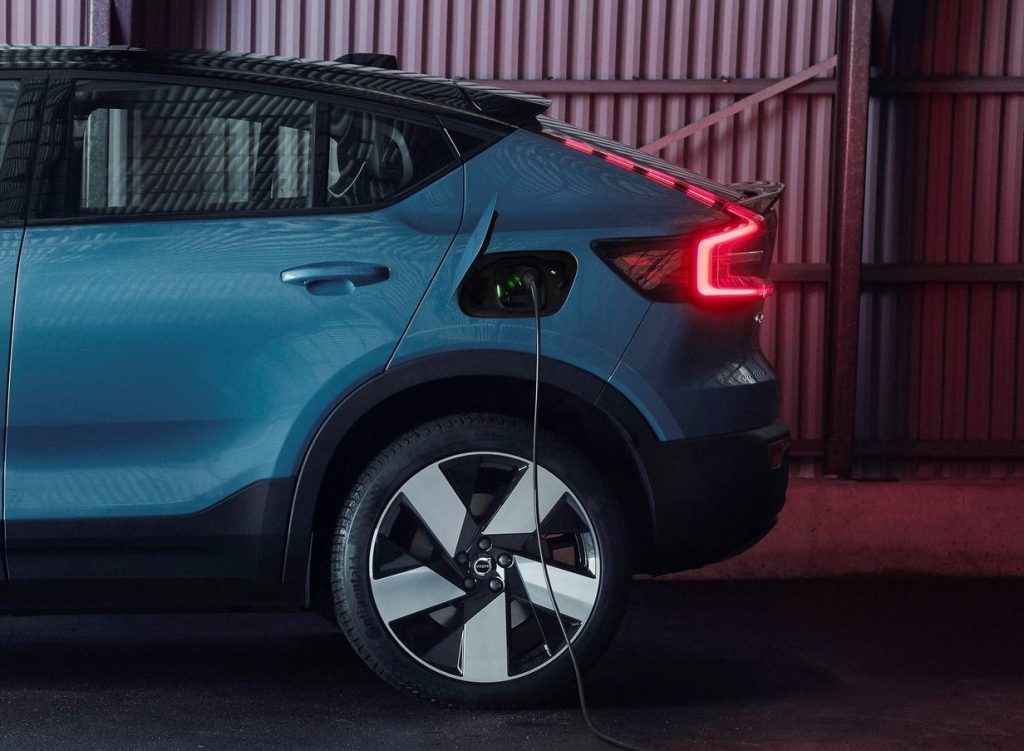 As for the cabin of this new C40 Recharge, much like its XC40 Recharge on which it is based, it features the same crisp Scandinavian interior architecture and comes complete all the tech features that are to be found in its boxier brethren. The highlights of which include the Android-based infotainment system to be found in its portrait touchscreen that enables Google apps and services such as Google Maps, Google Assistant and access to the Google Play Store.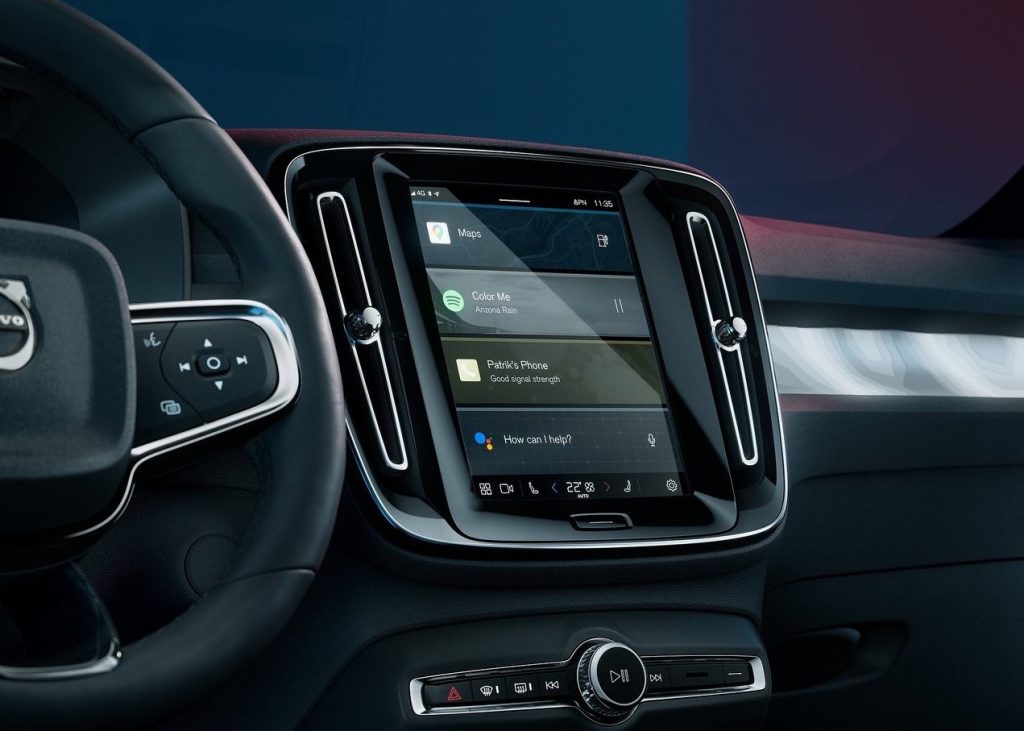 Focusing on the more practical side of things for the moment, this new compact crossover-coupe still features the same 31 litre frunk and retains a decently big 413 litre rear boot (down by just 39 litres from the XC40 Recharge. Despite the sloping roof line too, which actually reduces the height of the C40 Recharge by some 690 mm over the slab-sided sibling, it still retains a 'high seating position that most Volvo drivers prefer'. 
Additionally, to the environmentalists out there, you'll be pleased to know that the C40 Recharge will be the first Volvo ever to come with a completely leather-free interior.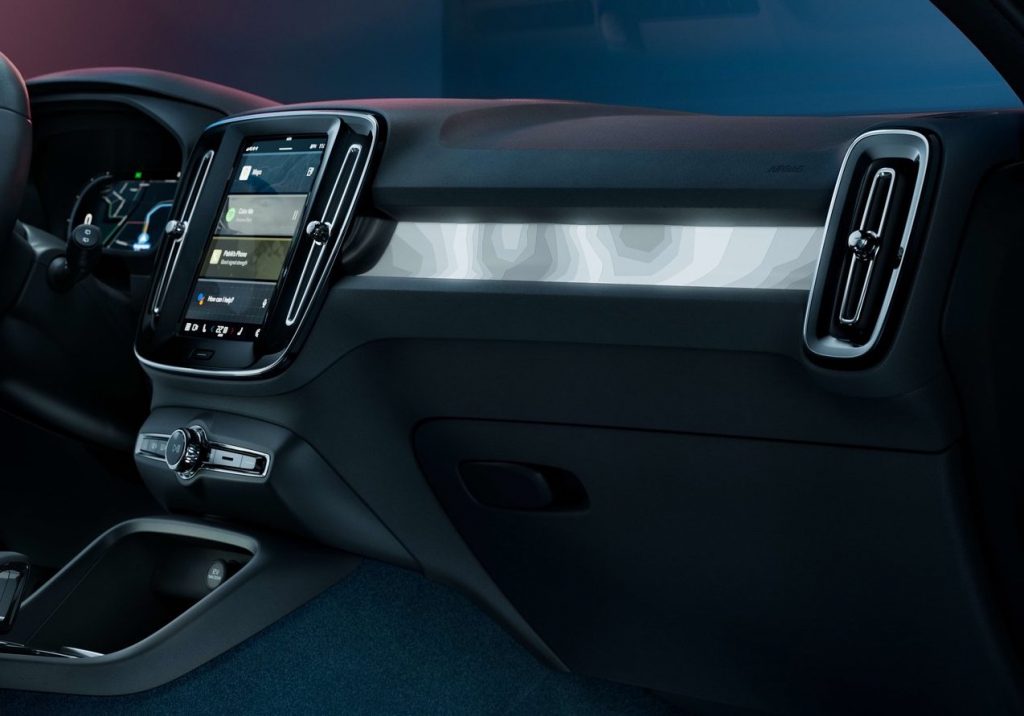 To be built in Volvo's Belgian plant in Ghent sometime in the fall, this new C40 Recharge is expected to command a slight premium over the current asking price of the XC40 Recharge. Adding to that, both these new all-electric cars will henceforth be sold exclusively online, with a standard Care By Volvo convenient care package included within the purchase that comes with servicing, a warranty and roadside assistance, along with insurance and home-charging options where available.
PRESS RELEASE: The future of Volvo Cars is electric and the new Volvo C40 Recharge is the latest manifestation of its commitment to a zero emission future.
The C40 Recharge has all the benefits of an SUV but with a lower and sleeker design. It is based on the CMA vehicle platform and the first Volvo model in history designed as pure electric only.
Following the introduction of the XC40 Recharge and now the C40 Recharge, Volvo Cars will roll out several additional electric models in coming years.
Already by 2025, it aims for 50 per cent of its global sales volume to consist of fully electric cars, with the rest hybrids. By 2030, it plans for every car it sells to be pure electric.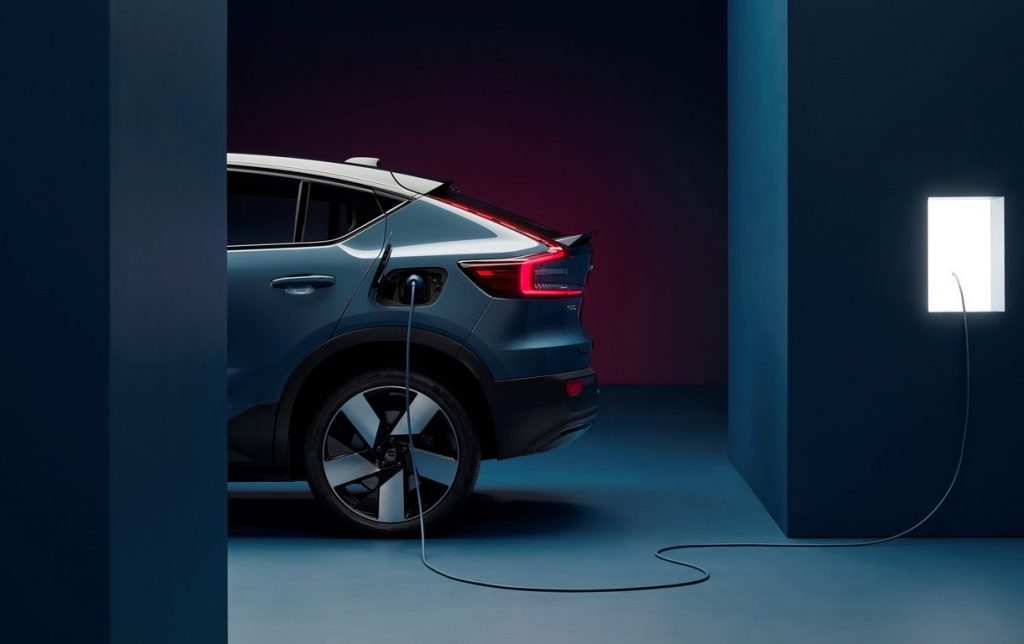 "The C40 Recharge represents the future of Volvo and shows where we are going," said Henrik Green, chief technology officer. "It is fully electric, offered online only with a convenient care package and will be available for quick delivery. Getting a new Volvo was never this attractive."
The rear of the C40 Recharge features a striking rear-end design to go with the lower roof line, while the new front design introduces a new face for electric Volvos and includes head lights with state-of-the-art pixel-technology.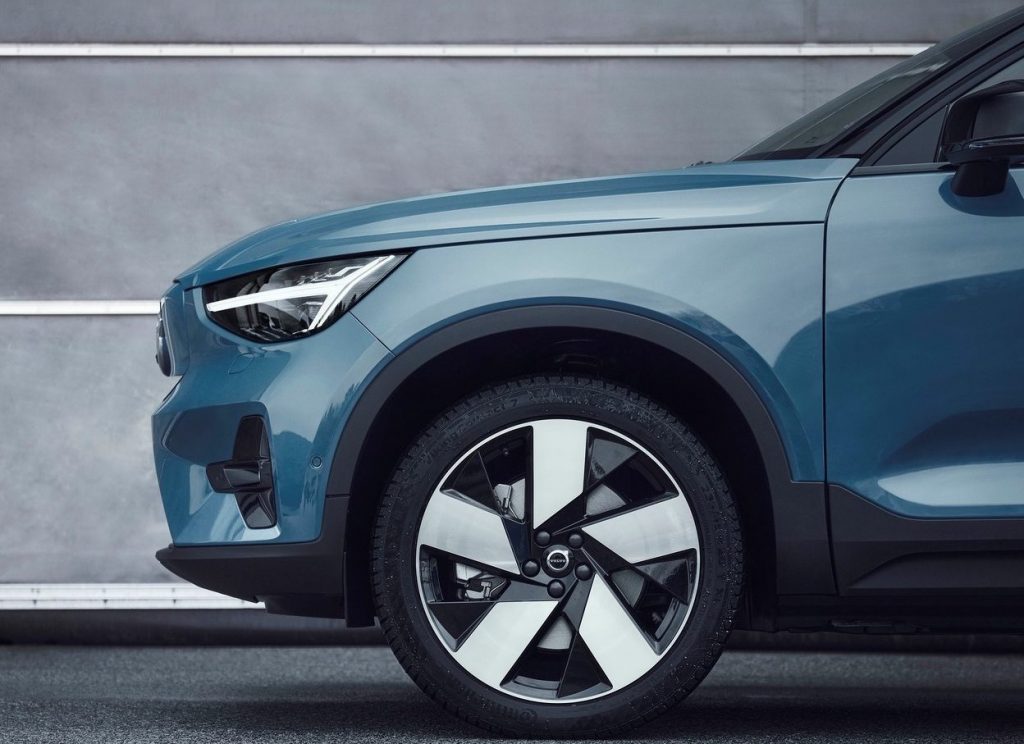 Inside, the C40 Recharge provides customers with the high seating position that most Volvo drivers prefer, while it is available with a range of colour and deco options unique to the model. It is also the first Volvo model to be completely leather-free.
Like the XC40 Recharge, the C40 Recharge comes with one of the best infotainment systems on the market, jointly developed with Google and based on the Android operating system. It provides consumers with Google apps and services built-in, such as Google Maps, Google Assistant and the Google Play Store.
Unlimited data enables superior connectivity and the C40 Recharge will receive software updates over the air. That means it will continue to improve over time after it has left the factory.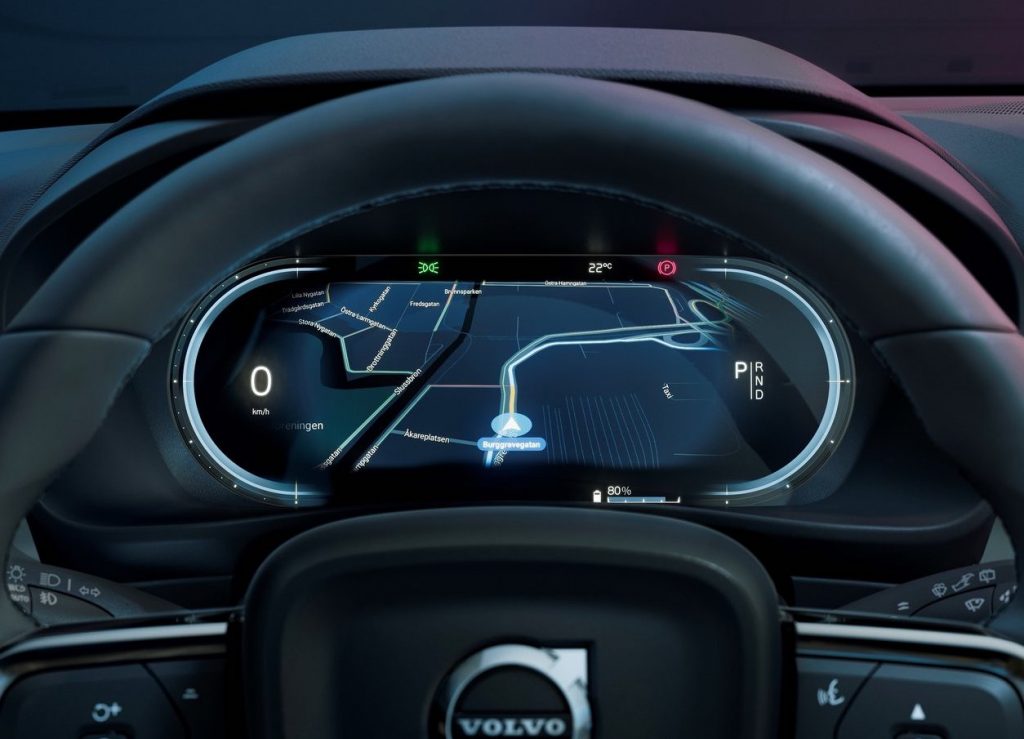 The propulsion consists of twin electric motors, one on the front and one on the rear axle, powered by a 78kWh battery that can be fast-charged to 80 per cent in about 40 minutes. It offers an anticipated range of around 420 km, which is expected to improve over time via over-the-air software updates.
As announced earlier today, the fully electric C40 Recharge will be available online only. In line with its ambition of reducing complexity in its model offering and focus on attractive pre-selected variants, Volvo Cars has drastically simplified the consumer offering of the C40 Recharge.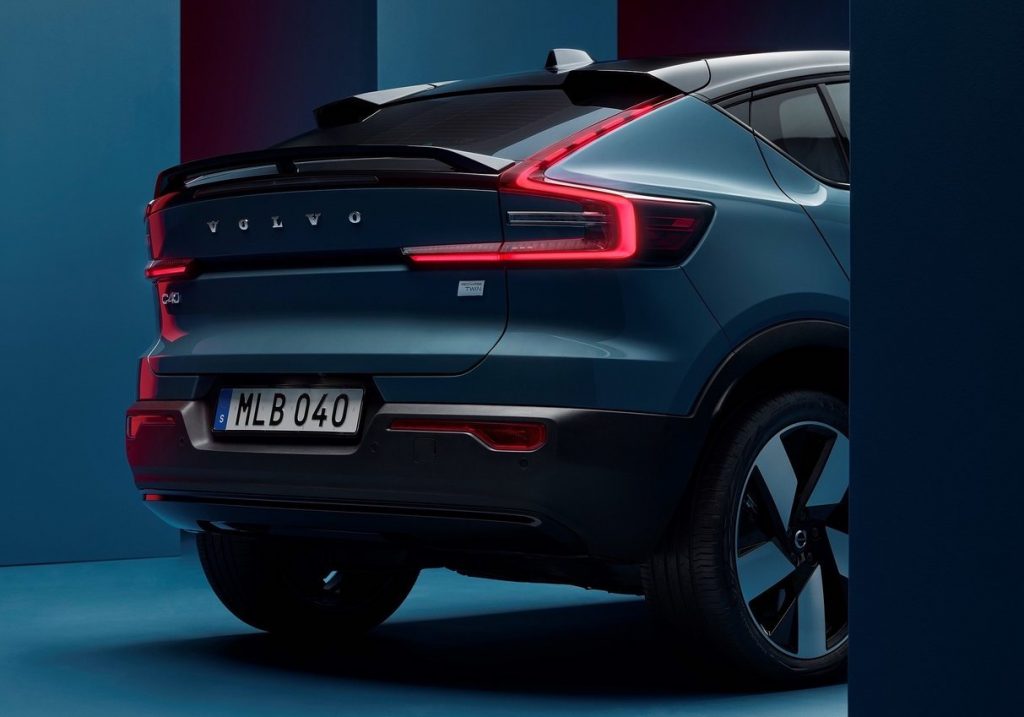 When customers get a new C40 Recharge, it will come with a convenient care package that includes items such as service, warranty, roadside assistance, as well as insurance and home charging options.
The C40 Recharge will go in production this fall and will be built alongside the XC40 Recharge at the Volvo Cars manufacturing plant in Ghent, Belgium.