Automotive
News
ID.X Performance Concept Is Volkswagen's Most Powerful EV Yet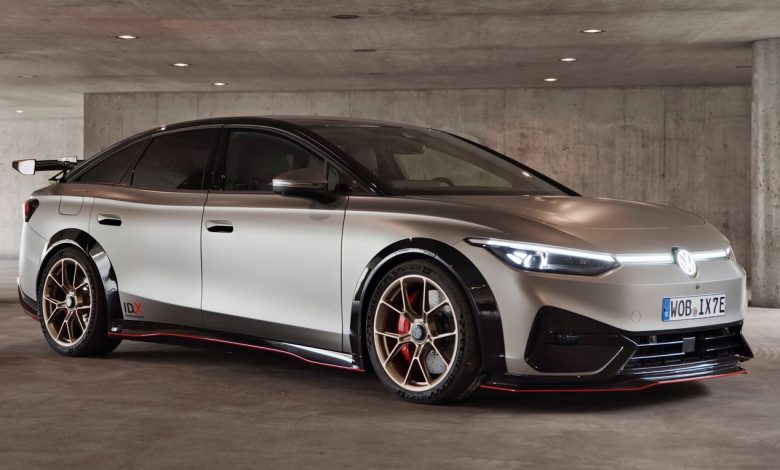 This hot Volkswagen EV however has been confirmed not to be entering production anytime soon. 
It would appear that there might be more than a few hot EVs bearing the VW badge yet. That is because coming right off the heels of Volkswagen's big song and dance about a possible future GTI-badged all-electric hot hatch, the German automaker has also quietly previewed what it could do with its larger lineup through its recently showcased ID.X Performance concept.   
Now while it might look like a tarted-up version of the swoopy ID.7 fastback, Volkswagen however has stated that this ID.X Performance will not be entering production any time soon. Though given that a hot version of said all-electric four door has indeed already confirmed to be in the works, it might nevertheless be prudent to take a closer look at what is on offer here. Just in case the German automaker does indeed change its mind, and launch this rather production-ready concept car in the future.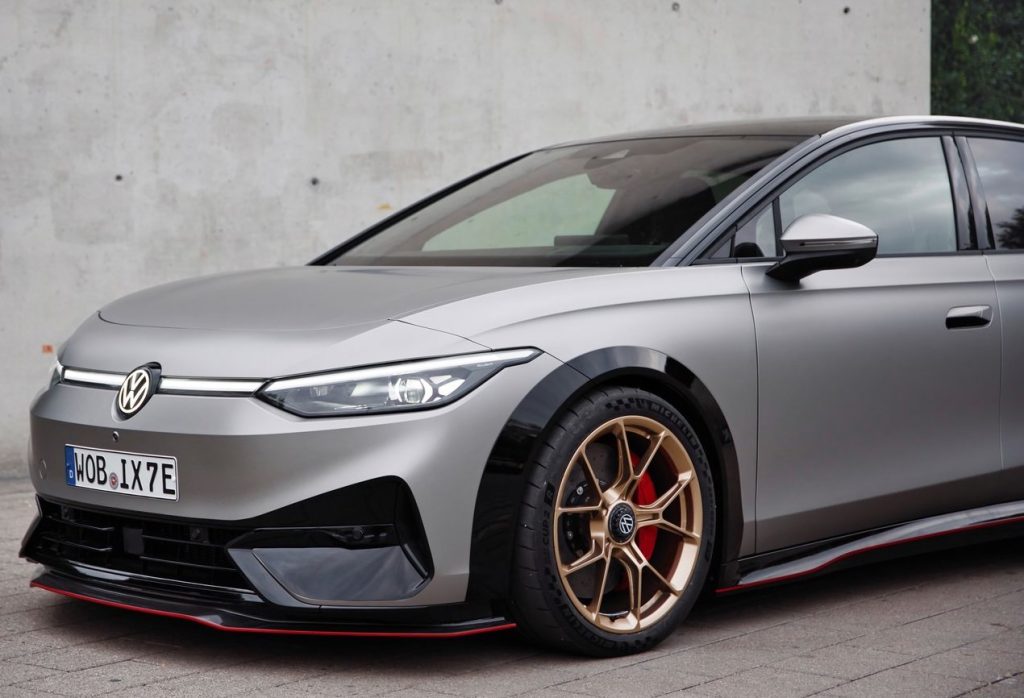 So starting first with what gives this hot EV its hotness, the ID.X Performance features a motor on each axle that apparently will yield a combined 558 PS of power. And while Volkswagen did not delve into the nitty-gritty regarding the full technical specs of this concept's powertrain, it however did reveal that this fast four-wheel-drive four-door also features a boost function and a rear diff lock, which would be nice for the odd burnout. 
In order to handle the twisties better meanwhile, the ID.X Performance now sits a massive 60 mm lower than its standard ID.7 counterpart. This now lowered sports sedan also nets an 80 mm increase in toe angle, which in combination with the gargantuan GT3-styles centre-locked 20-inch sports alloy wheels and thick 265-section racing tyres should therefore see this sleek fastback be as fast as it looks through the bends too. 
And while on the topic of those speed, the ID.X Performance should be rather stable at the upper ranges of its speedometer too, if the massive fixed rear wing is anything to go by at least. Other exterior aesthetic add-ons on this hot VW EV on the other hand include a carbon-fibre front splitter and rear diffuser, tinted rear light clusters as well as gloss black wheel arch extensions and side skirts.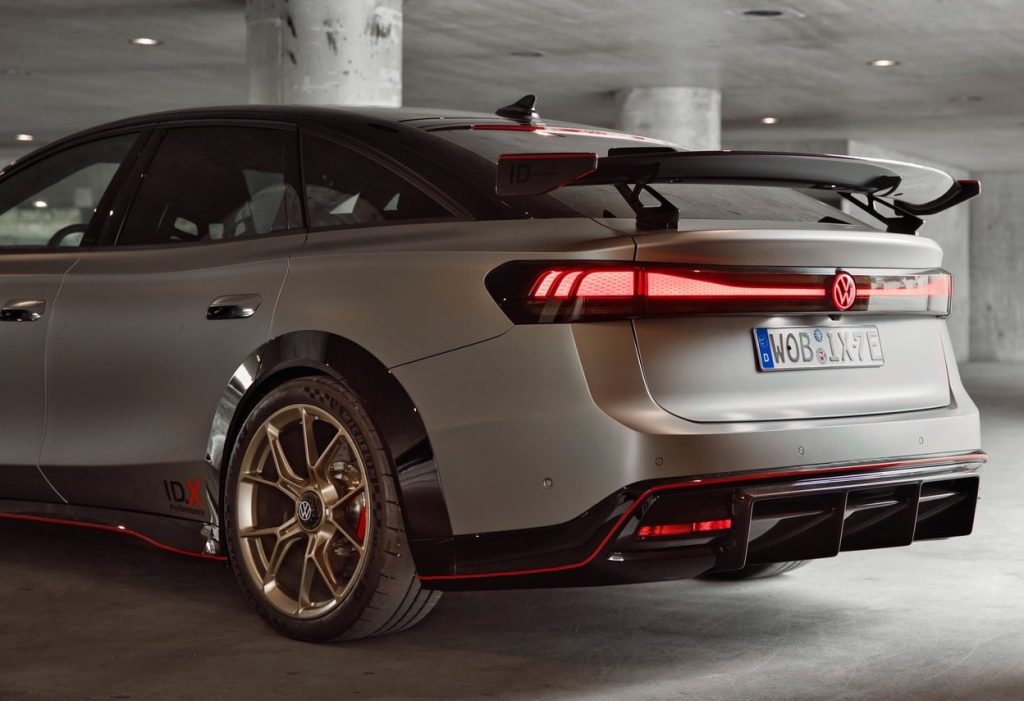 Interior details of this concept car were skint, with Volkswagen only mentioning that the cabin features carbon bucket seats and red interior accents. Battery information was similarly withheld for the ID.X Performance, with the only tidbit officially released regarding this aspect being that this four-door will be capable of DC fast charging at a maximum rate of 200 kW. 
As mentioned above, Volkswagen has emphatically stated that the ID.X Performance will not be entering production. Given though that the concept is already wearing real number plates, it will therefore also not really be that far-fetched to think that what you're seeing here will be the promised ID.7 GTX. So if you like what you're seeing here, you might not have to wait long until placing an order for one at your local VW dealership after all.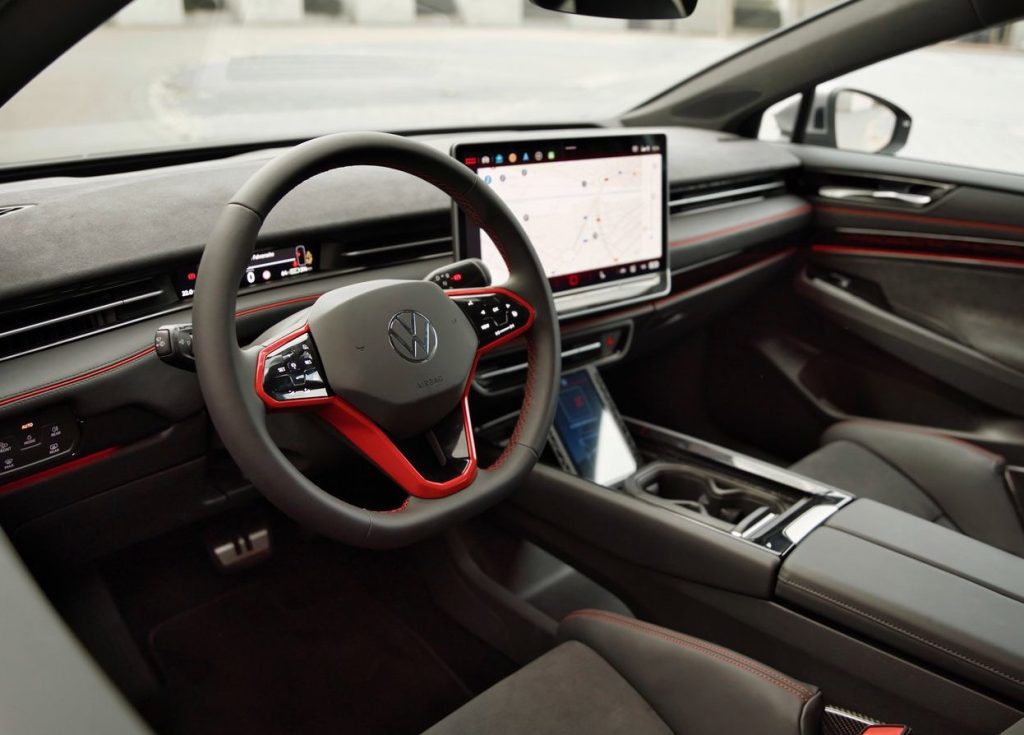 PRESS RELEASE: Volkswagen is presenting its vision of an all-electric sports limousine in the upper mid-sized class at the ID. Treffen in Locarno on the Swiss side of Lago Maggiore from 8 to 9 September. The ID.X Performance show car impresses with powerful all-wheel drive, performance-oriented suspension, and an expressive appearance.
Maria Soni Reissfelder, Head of Marketing & Sales Volkswagen ID. Family says: "Presenting the ID.X Performance in front of ID. enthusiasts from across Europe gives us the chance to meet members of the ID. Drivers Club in person. Andreas Reckewerth and his team of engineers have maximised the potential of the MEB in this vehicle, combining sporty performance with the elegant lines of a limousine. In addition to our emotive show car, we will also showcase a range of production models such as the ID.7, for which pre-sales started in Germany just a few days ago."
Andreas Reckewerth, Head of Technology Office MEB, and his team have created the show car on the basis of the new ID.7. He says: "The MEB offers many fantastic possibilities for approaching vehicle development with a great deal of creativity. It was clear to us that we wanted to base our new show car on the ID.7 and that we would focus on enhancing the performance. In this way we can show what is possible." The abbreviation MEB stands for the modular electric drive platform from Volkswagen.
Powerful with an expressive look. The ID.X Performance demonstrates its unique athleticism through its dynamic appearance. The exterior of the all-electric limousine has a host of sporty features – both the front splitter and rear diffuser are made of carbon. The engineers have increased the toe by 80 millimetres and lowered the sports suspension with especially stiff springs by 60 millimetres. Alongside the drive unit, this makes a significant contribution to performance, making the vehicle handling even more agile.
The vehicle sits on 20-inch sports alloy wheels with a central lock and size 265 racing tyres. At the rear, a carbon wing ensures the necessary downforce. Tinted tail light clusters emphasise the sporty appearance of the high-performance electric limousine. In the vehicle interior, occupants sit on carbon bucket seats, which provide optimum support even with a dynamic driving style. Red accents emphasise the sporty characteristics in the interior.
Powerful dual-motor drive with 411 kW (558 PS) and boost function. In the ID.X Performance show car, Volkswagen has supplemented the permanently excited synchronous motor on the rear axle with an additional asynchronous motor on the front axle to create an all-wheel drive. The advantages of this drive type are a short-time overload capability and particularly low drag losses. As a result, this motor type is ideal for delivering short-term power in the form of a boost function. The drive torque is controlled by a Vehicle Dynamics Manager, which also manages operation of the rear axle differential lock in the ID.X Performance. The function is controlled on a separate display with 17-centimetre screen diagonal in the centre console.
The energy of the dual-motor drive is supplied by the drive battery, which permits high continuous power output and short charging times with a charging capacity of up to 200 kW.
An electric fan community. Volkswagen is presenting the ID.X Performance at the international ID. Treffen, which is taking place in Locarno from 5 to 9 September. Electric vehicle enthusiasts are meeting on the Swiss side of Lago Maggiore to talk about their shared passion and take part in joint excursions. The meet is initiated and organised by ID. customers who are also members of the ID. Drivers Club. In 2023, it will set a new attendance record with more than 130 vehicles. The Volkswagen brand team will be present with a number of experts and will provide an insight into current developments in electric mobility. Alongside the ID.X Performance, Volkswagen is also presenting other models from the ID. family in Locarno. Volkswagen already excited the numerous electric vehicle fans last year when it presented the ID. XTREME and ID. Xcite show cars.