Automotive
Toyota Veloz given 5-star rating by ASEAN NCAP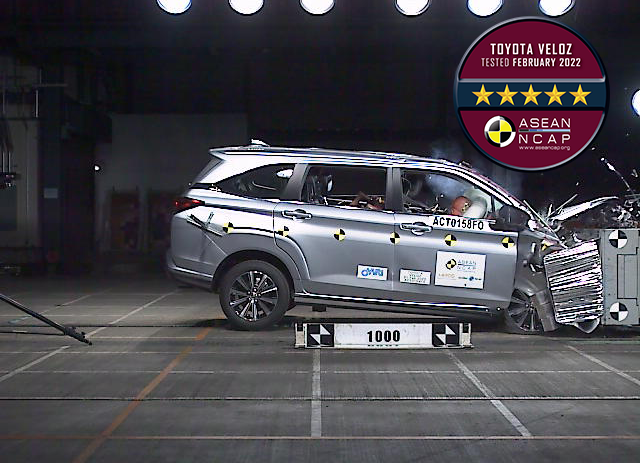 The new Toyota Veloz has become the first Toyota model to be assessed by the 2021-2025 protocol by The New Car Assessment Program for Southeast Asian Countries (ASEAN NCAP). The Toyota MPV was granted an assessment of 5 stars with a final score of 79.99 points out of 100.
The Toyota Veloz scored 34.88 points for Adult Occupant Protection (AOP), 17.17 points for the Child Occupant Protection (COP), 16.03 points for Safety Assist (SAT) and 11.92 points under the Motorcyclist Safety (MS) category.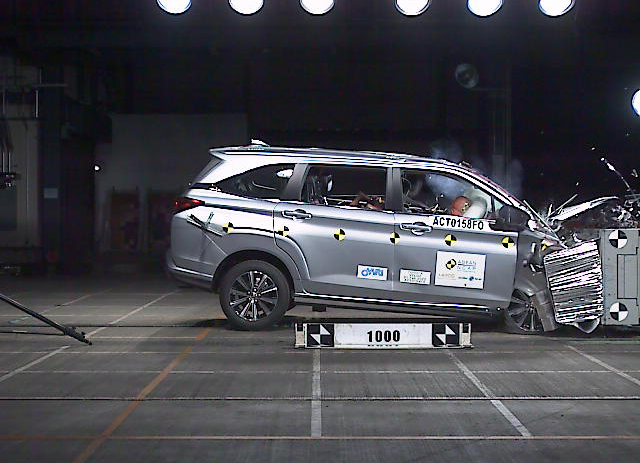 The Toyota Veloz is equipped with 6 airbags as standard fitment in all available countries with the exception of the ones sold in Indonesia which offers variants with 2 airbags. The MPV is offered with standard features like Anti-lock Braking System (ABS), Electronic Stability Control (ESC), Seatbelt Reminder System (SBR) for both frontal and rear seat occupants and Pedestrian Protection technology across all its variants.
Several safety assist technologies are available in the MPV as standard or optional across all variants namely Autonomous Emergency Braking (AEB) City, AEB Inter-Urban and Blind Spot Detection that are fitted on both the driver and passenger side of the vehicle. In addition, the seven-seater vehicle is also offering Forward Collision Warning, (FCW), Lane Departure Warning (LDW) and Lane Keep Assist (LKA) technologies as optional equipment in all its variants.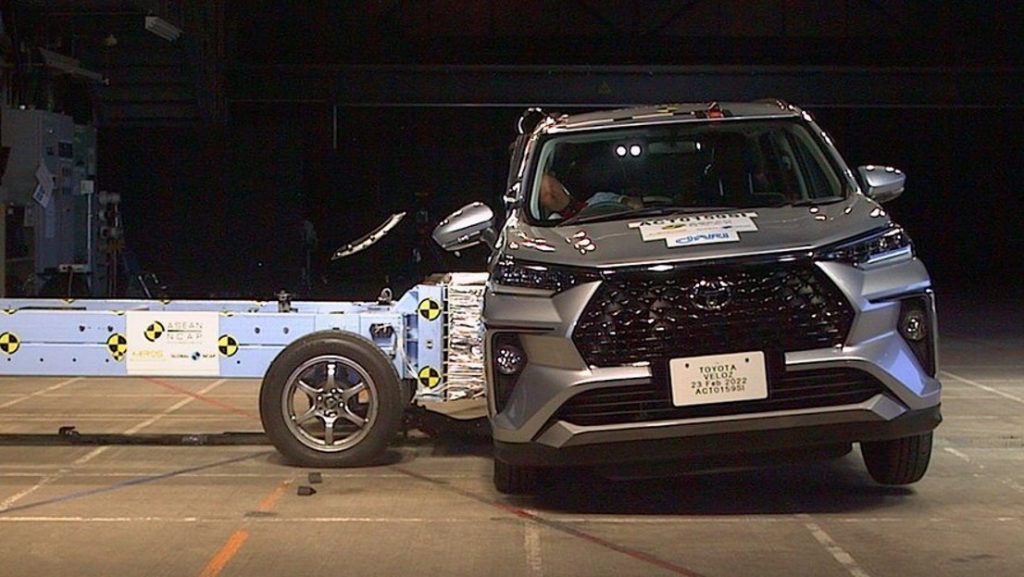 MIROS Director-General who is also ASEAN NCAP Secretary-General and Acting Chairman, Honourable Dato' Dr. Khairil Anwar Abu Kassim said: "We are now in the second year of the implementation of ASEAN NCAP 2021-2025 assessment protocol. Although there are a few brands that have been assessed since last year, we know that manufacturers are currently in the midst of preparing the development of their respective vehicles according to the ASEAN NCAP protocol. The development will take a certain amount of time to ensure the safety items that have been set in the protocol are adhered. I'm confident their effort will definitely benefit the ASEAN road users.
"MPV is among one of the most popular means of transport in ASEAN. The extra passenger seats offer convenient to road users as it is able to transport more people in a journey. This is because ASEAN families normally make up more than the average household size, which includes extended family members such as grandparents. Thus, we are proud that Toyota has equipped its new MPV with safety 2 technologies that we find necessary to ensure not only the safety of its occupants but also other vulnerable road users."