Automotive
Mercedes-Benz reveal Step Up Agility Finance program for EQA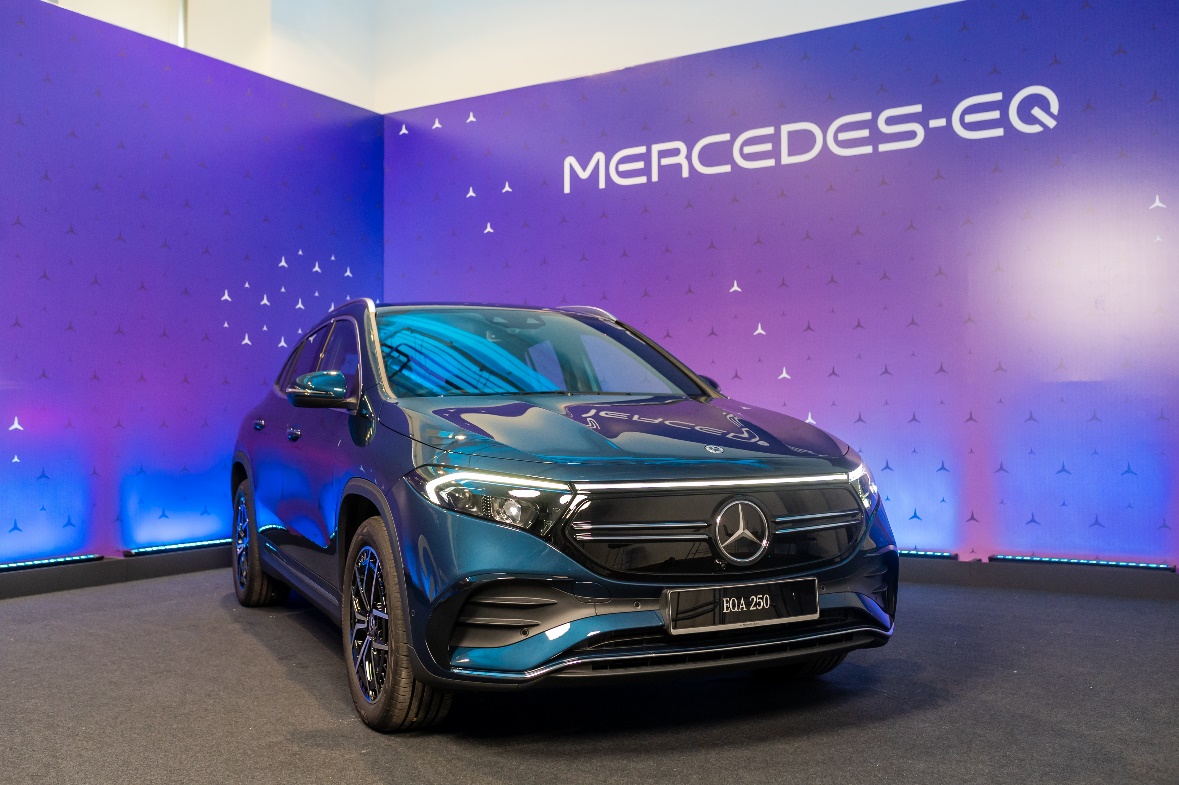 Mercedes-Benz Financial have announced their Step Up Agility Finance program for the all-new EQA. This financial package has been tailored to enable customers to have fixed monthly installments for the new electric vehicle.
For the Mercedes-Benz EQA 250, there are two 5-year Step Up Financing plans available. The first option is the initial monthly instalments of RM2,288 for the first two years of the plan, with an increase to RM4,148 for the third to fifth year. The second option starts at RM2,288 for the first year, increased to RM2,688 for the second year and RM3,994 for the third to fifth year of tenure.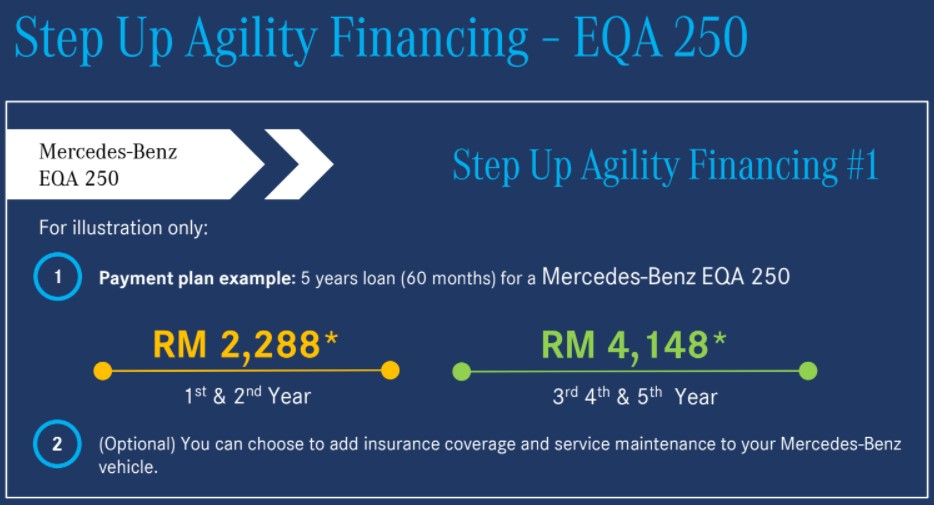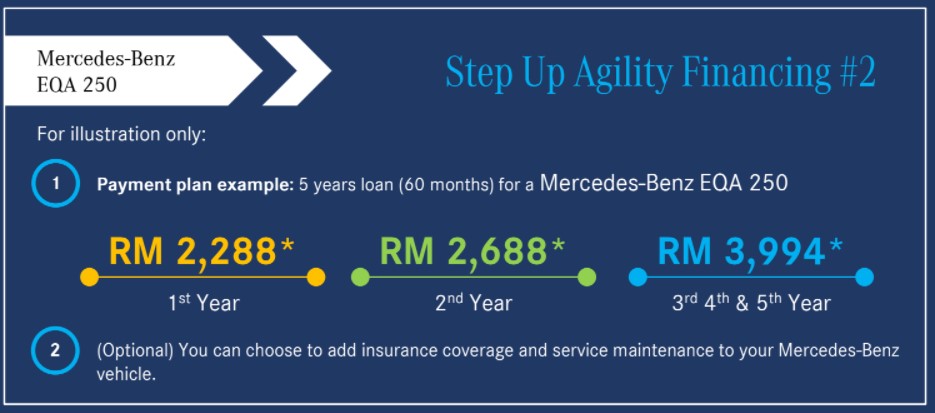 Aside from this, the Mercedes-Benz Step Up Agility Finance program gives customers the opportunity to adjust their down payments to optimize their instalments as well as opt for additional insurance coverage and service maintenance. With the Guaranteed Future Value, customer may opt to refinance, return, or keep the vehicle at the end of the tenure. Mercedes-Benz will buy the car back at a predetermined price if customers opt for return.
Mercedes-Benz are also giving customers the option to lease the EQA 250 with Lease&Go. This option allows customers to lease the vehicle for four years and below starting with RM5,392 monthly instalments. The leasing option includes zero down payment, zero depreciation and disposal risk, Mobility Plus as well as motor insurance and road tax.