Automotive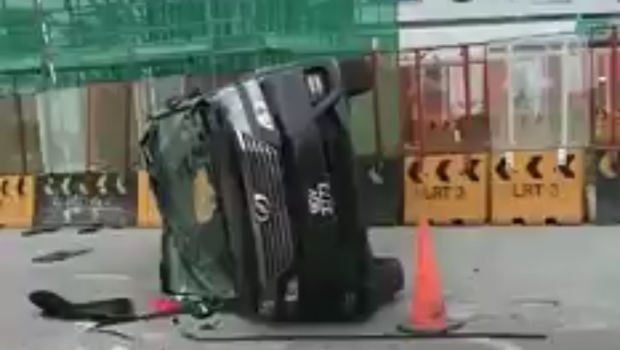 Published on January 14th, 2021 | by Joshua Chin
0
Toyota Vellfire Flips After Being Sideswiped By A Myvi
A white Myvi knocks a black Vellfire on its side after a collision at a blind intersection. 
A Toyota Vellfire has recently reported to have ended up on its side, after being hit by a Perodua Myvi. Occurring at a junction in Glenmarie, Shah Alam, this incident reportedly took place on the 11th of January (Monday) at around 2.45 p.m. 
While it is unclear who is at fault here due to the blurry CCTV recordings, the footage captured shows that the Myvi travelling at a considerable rate of speed across the intersection. So one could therefore theoretically hypothesise perhaps the traffic light for the turn has just turned red, and that driver of the Perodua hatchback was gunning in to beat the light.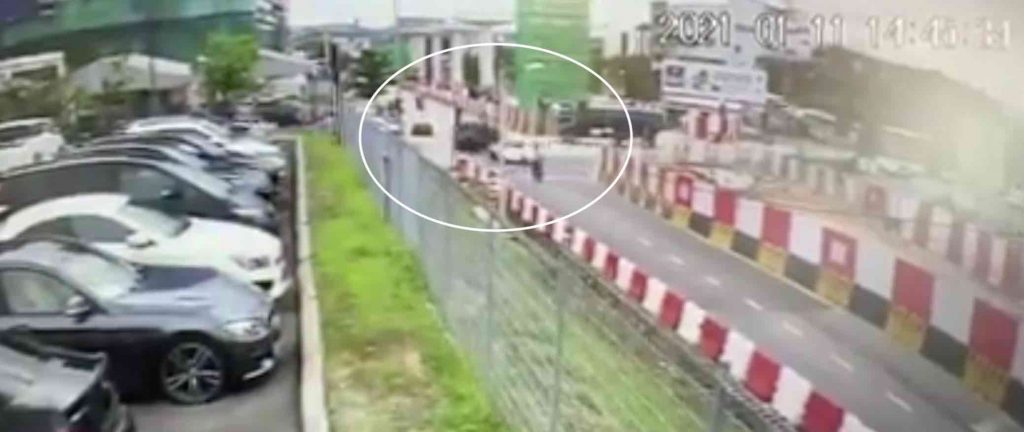 Expectedly, many on the internet are now using this example to jokingly continue the legend of the Myvi being the king of the road, due it having overpowered the Vellfire in this incident. Bringing some common sense back into the proceedings however, considering that the slab-sided Vellfire has a high centre of gravity, and taking into account the force of impact of the speeding Perodua squarely on the side of Toyota MPV, it is therefore reasonable to expect the black minivan to have toppled on its side as a result of this collision. 
Then again, what should be more of a concern here is the fact that while the Myvi looks to have only suffered moderate frontal damage as the result of this collision, with no discernible damage to the passenger cell; the Vellfire on the other hand seemed to have fared much worse in the rollover, as evidenced by the roof and the right-side pillars of the Toyota MPV having caved into the passenger compartment. Fortunately though, there were apparently no deaths reported due to this incident.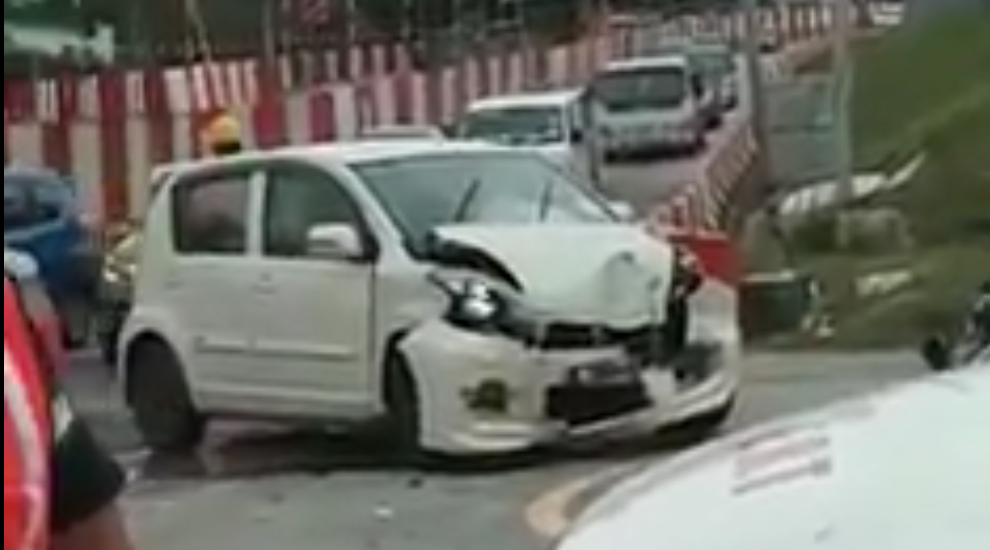 A takeaway from this incident could perhaps be not always just blindly rush through an intersection. This is specially true when navigating a blind intersection like this one here, with construction barricades narrowing the field of vision to be able to look out for oncoming traffic. 
Alternately, one could also make the case for being more obedient to the traffic lights, and not just gun it when it is amber just to shave that few seconds of a journey. As an aside too, this accident serves as a pretty perfect demonstration showing that while manufacturers have gone to great lengths turning these high-centred vehicles to handle like its low roofed counterparts, the laws of physics nevertheless still applies when a collision occurs.