Automotive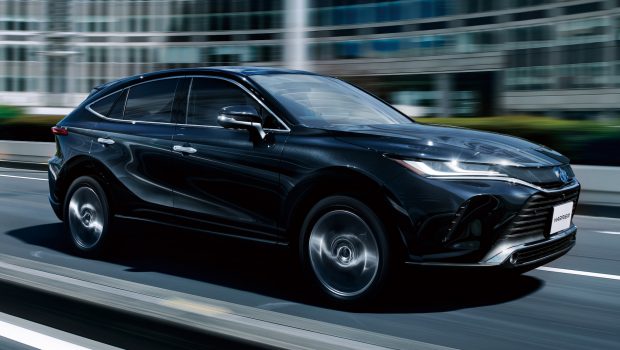 Published on June 17th, 2020 | by Hammer
0
2021 Toyota Harrier just launched in Japan
We have just witnessed the launch of the all new 2021 model Toyota Harrier. Sleeker, better features and with latest Toyota safety systems, this new 2021 Harrier should be arriving in Malaysia under UMW Toyota very soon.
UMW Toyota Malaysia only started selling the Harrier as a new showroom unit in Malaysia in early 2018 at a selling price of RM238,000 and it immediately become a segment best seller despite have many Approved Permit used car dealers continuing to import used low specification unit's in without warranty and after sales for between RM150,000 to RM185,000.
With the arrival of this new model, it will be interesting to see what pricing will it have as the just launched Toyota RAV-4 has just arrived in Malaysia at RM196,500 and RM215,700 which would hurt sales if the new Harrier pricing stays at RM238,000. The 2021 Harrier selling price might move up a little to between RM245-255k to keep RAV-4 sales healthy.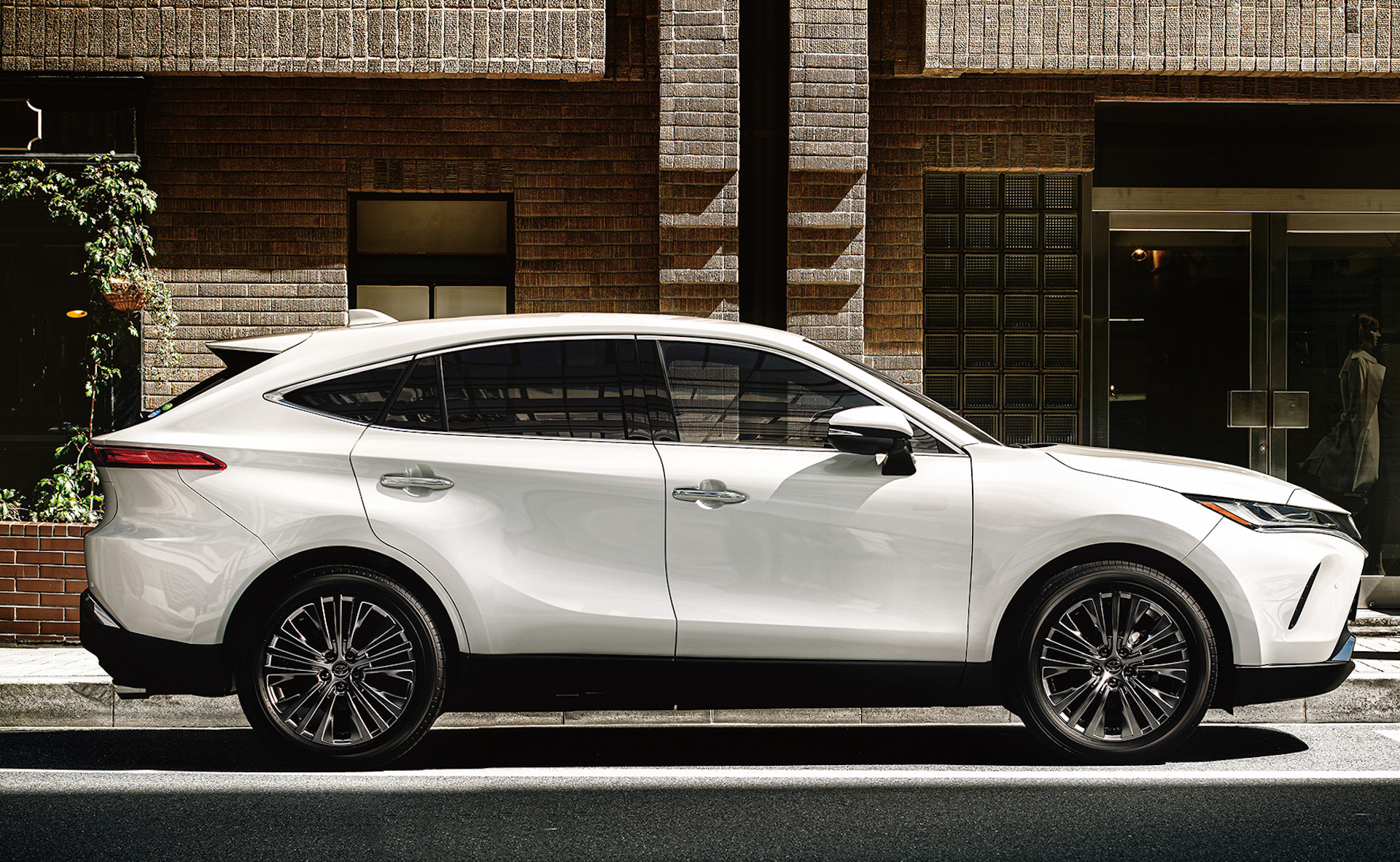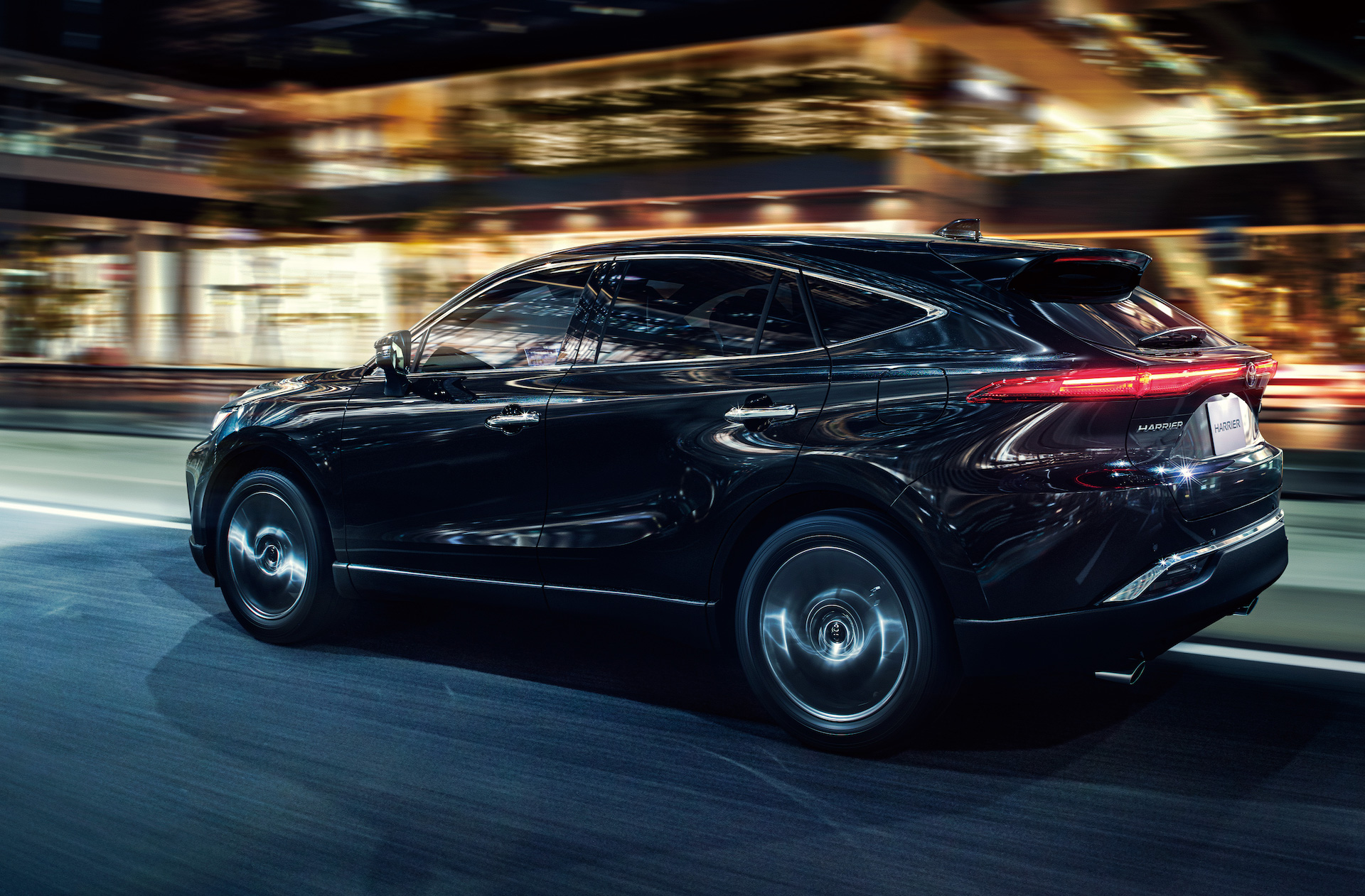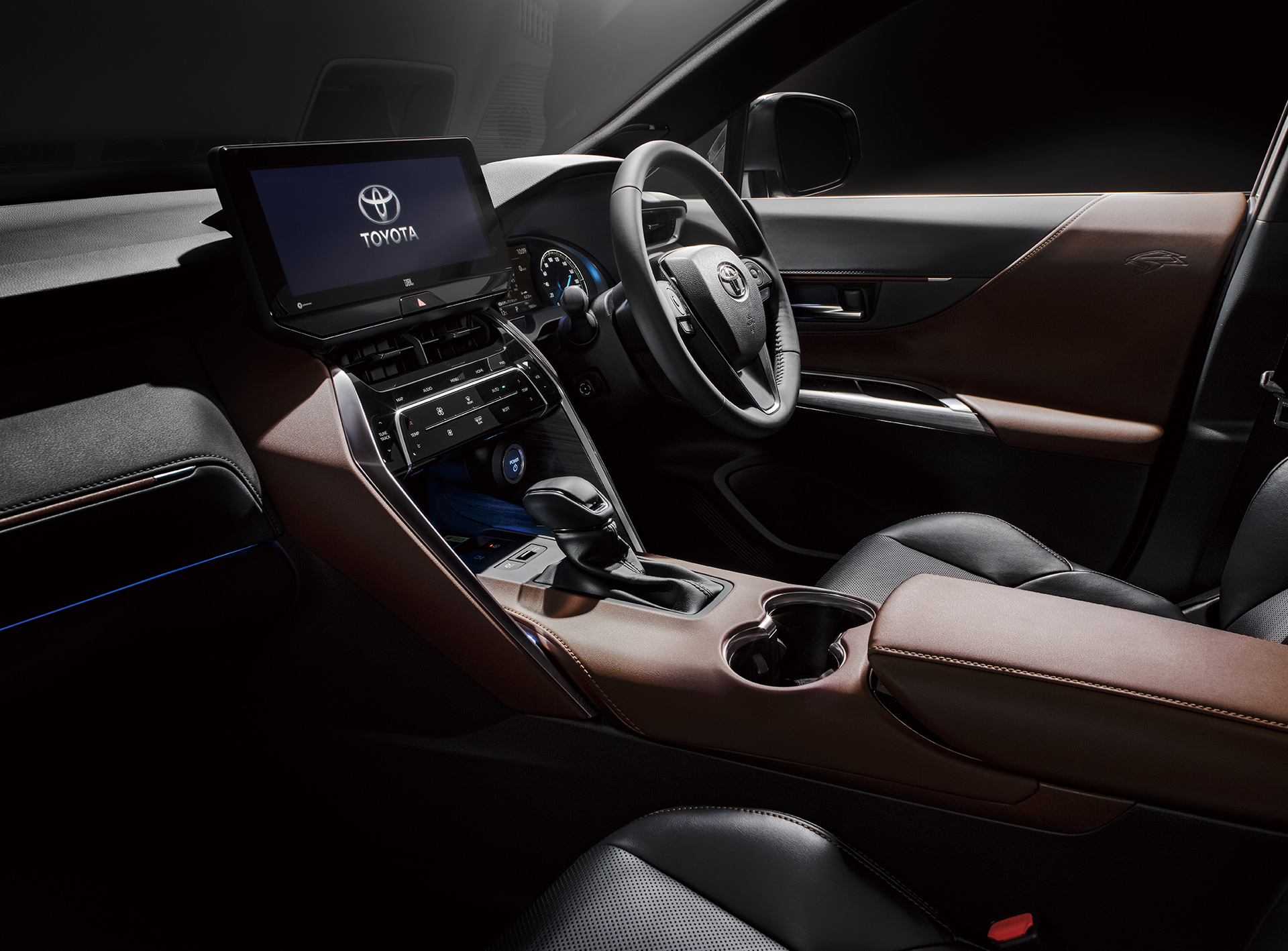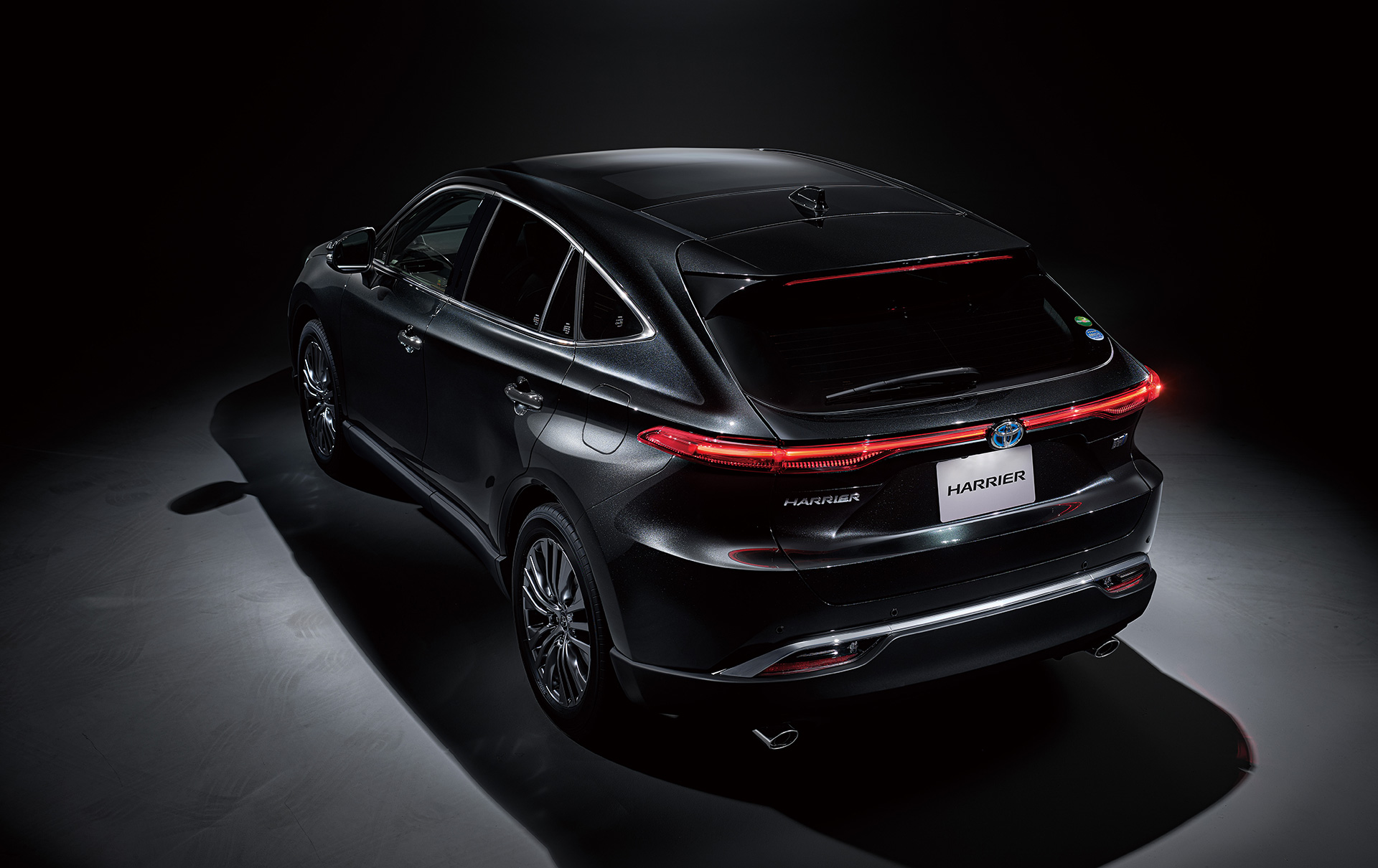 PRESS RELEASE: Toyota is making the new Harrier model available through its Toyota dealers nationwide as of June 17, today.
From the first moment seeing, riding, or driving off in the new Harrier, it resonates with a focus on sensory quality. Rather than relying on utility or numerical performance, Toyota's development goal was to create a unique presence that fills the heart with its elegance. As a result, it created a vehicle that goes beyond the SUV category to offer new value as "a life-enriching partner."
In a clear distinction from other SUVs, the Harrier brings together simplicity, elegance, and robustness in a fluent coupe form. Its high-quality interior space provides a sense of security from the first moment inside the cabin. As the vehicle drives off, a feeling of comfort is engendered through responsive driving performance, while the quiet cabin leads naturally to pleasurable conversations with friends. Spending time with the new Harrier will be an enriching experience.
Vehicle Outline
Fluid proportions with a solid stance. The new Harrier has a front view that emphasizes its sharp and fearless styling through the continuity of lines flowing from the front upper grill through to the headlamps. The signature lamps*1 emphasize the individuality and technical advancement of the new Harrier, enabling it to be easily distinguished from a distance.
Despite a simple structure, the side view offers a dynamically changing body cross section that creates a rich expressiveness while giving a powerful sense of movement.
The combination of a narrowed coupe cabin with sports car-like wheel housings extending from both sides of the body gives a generous ruggedness to the rear view. The light from a thin, sharp line of tail lamps and stop lamps gives it an overwhelming sense of presence.
A total of seven muted colors are available, including Precious Black Pearl, to show off the beautifully changing shades.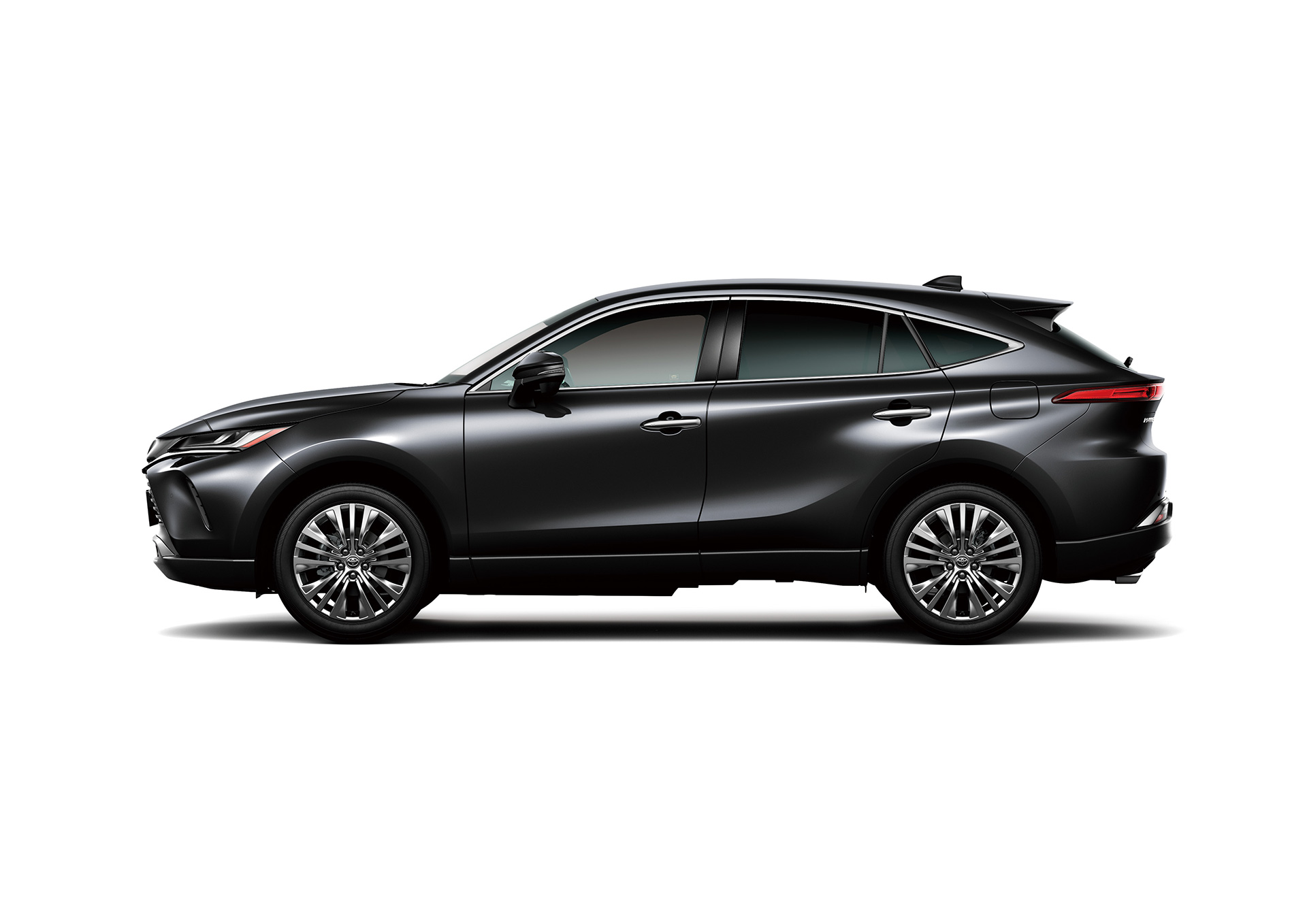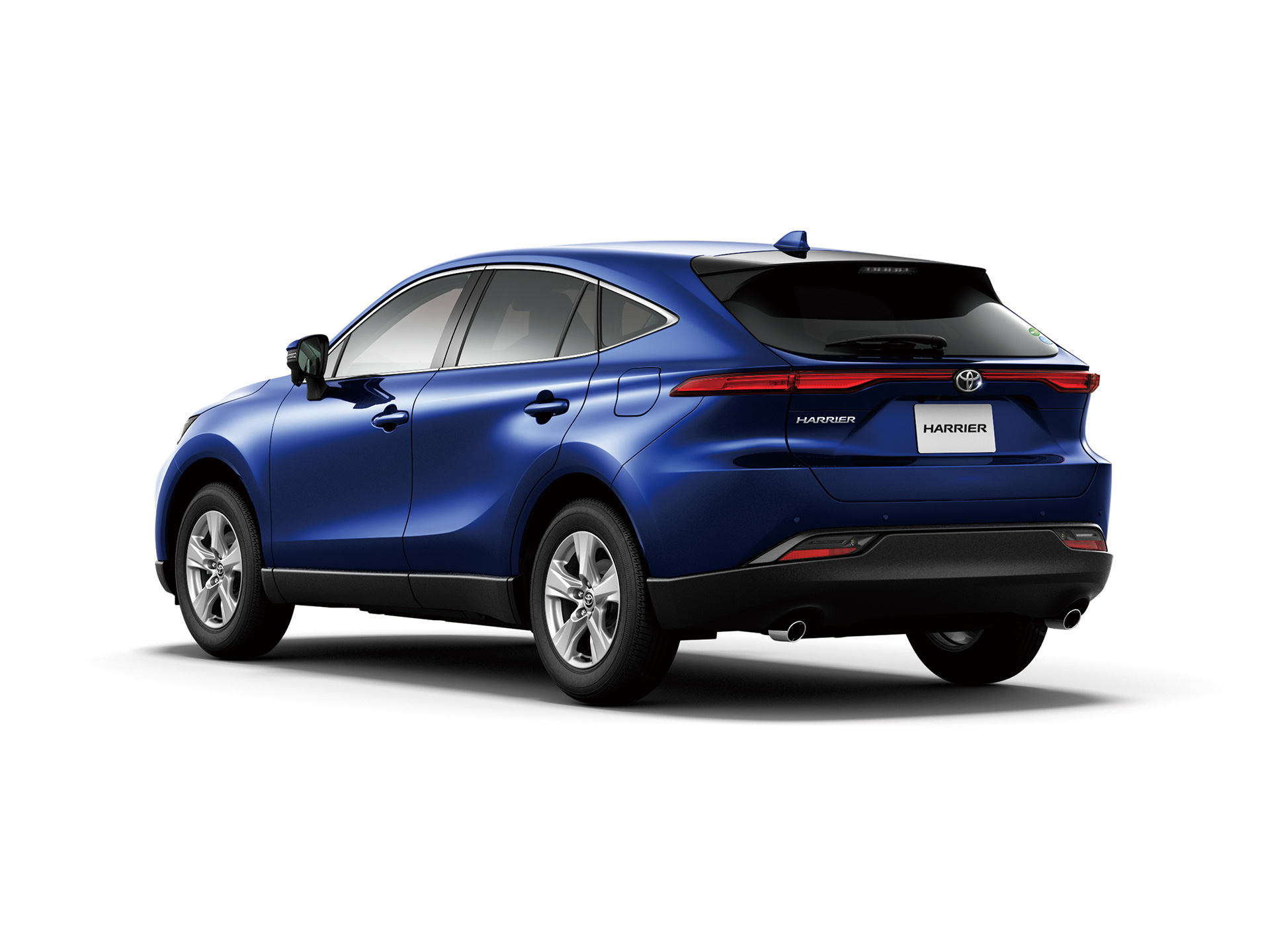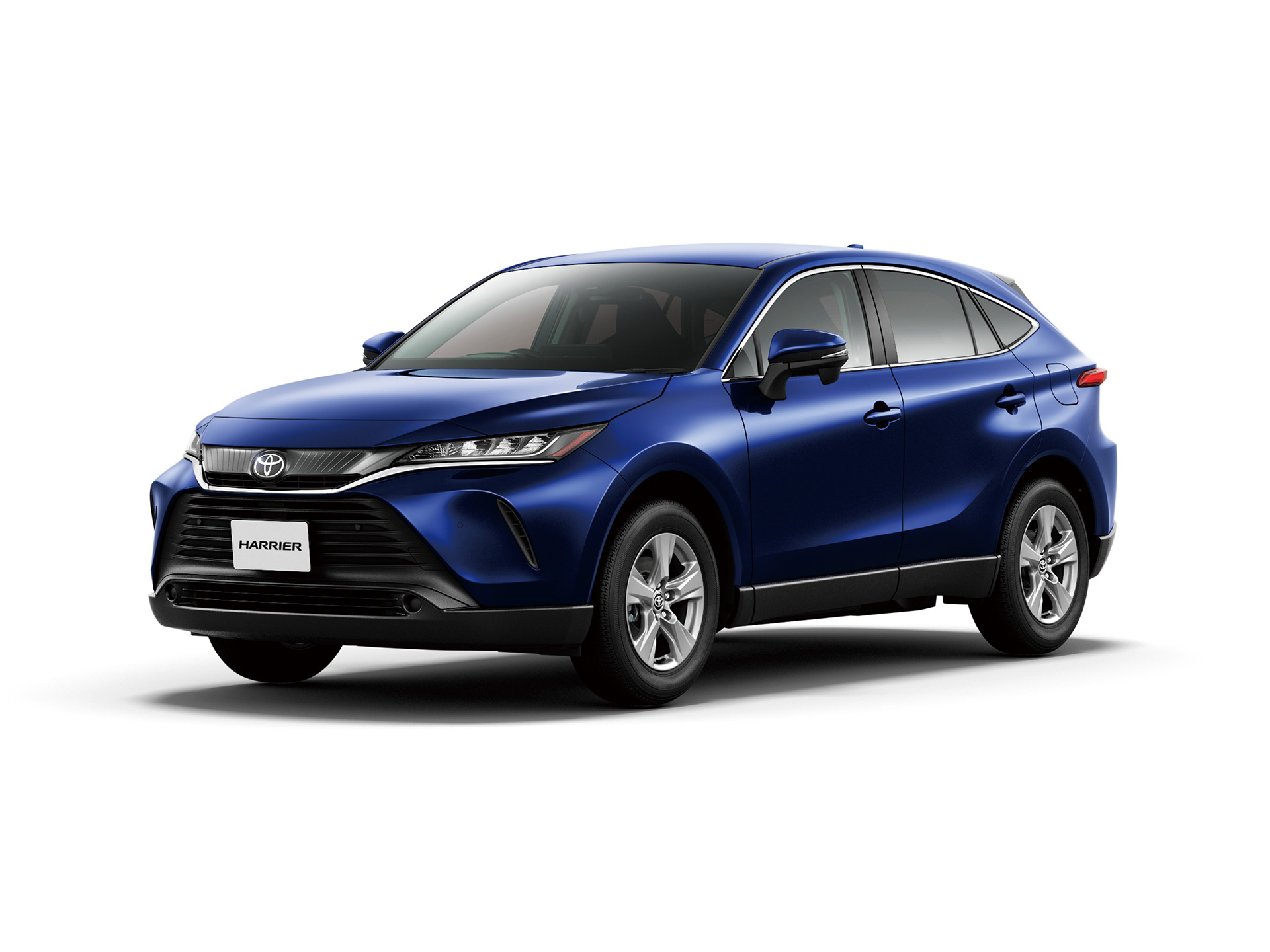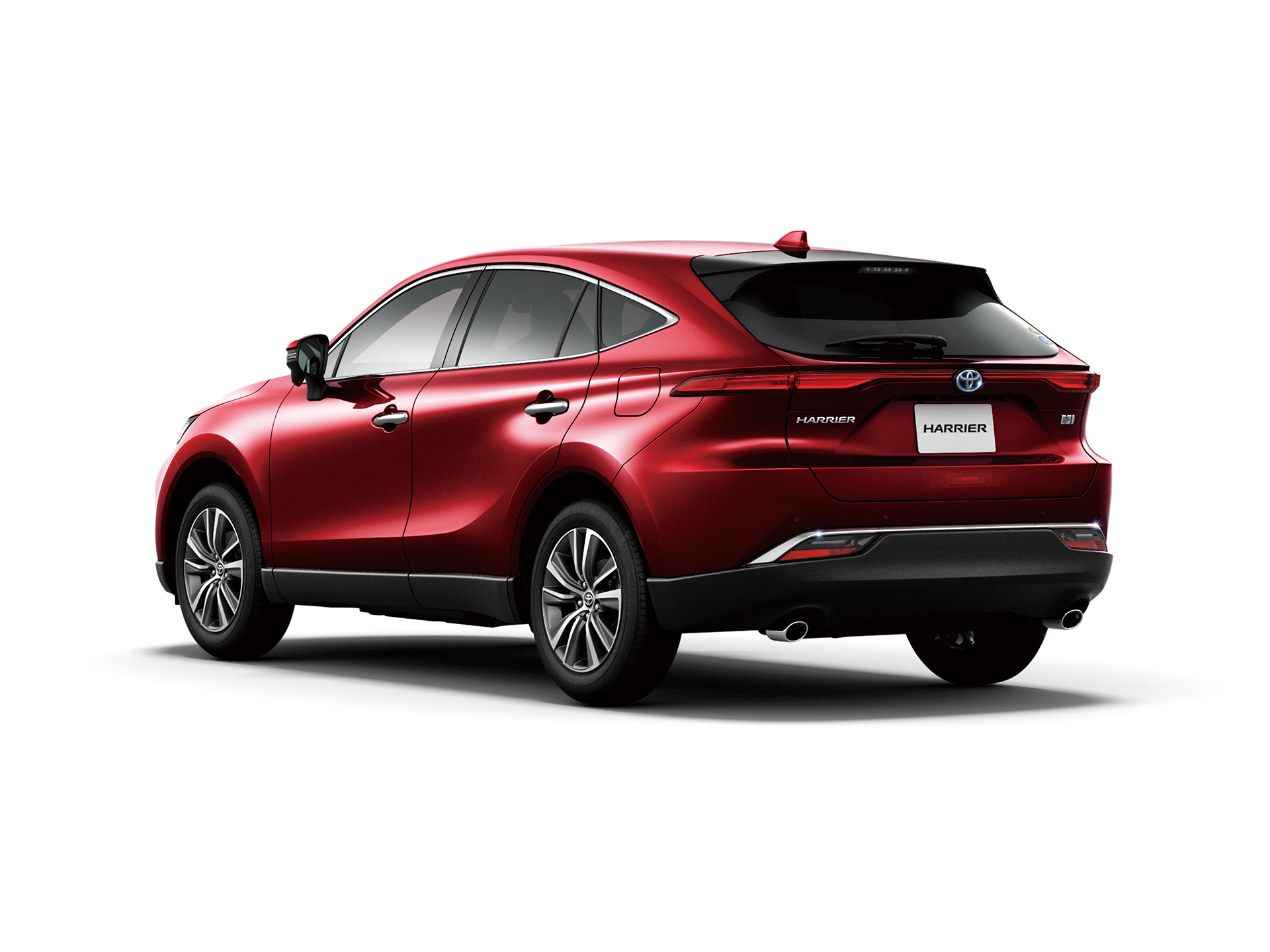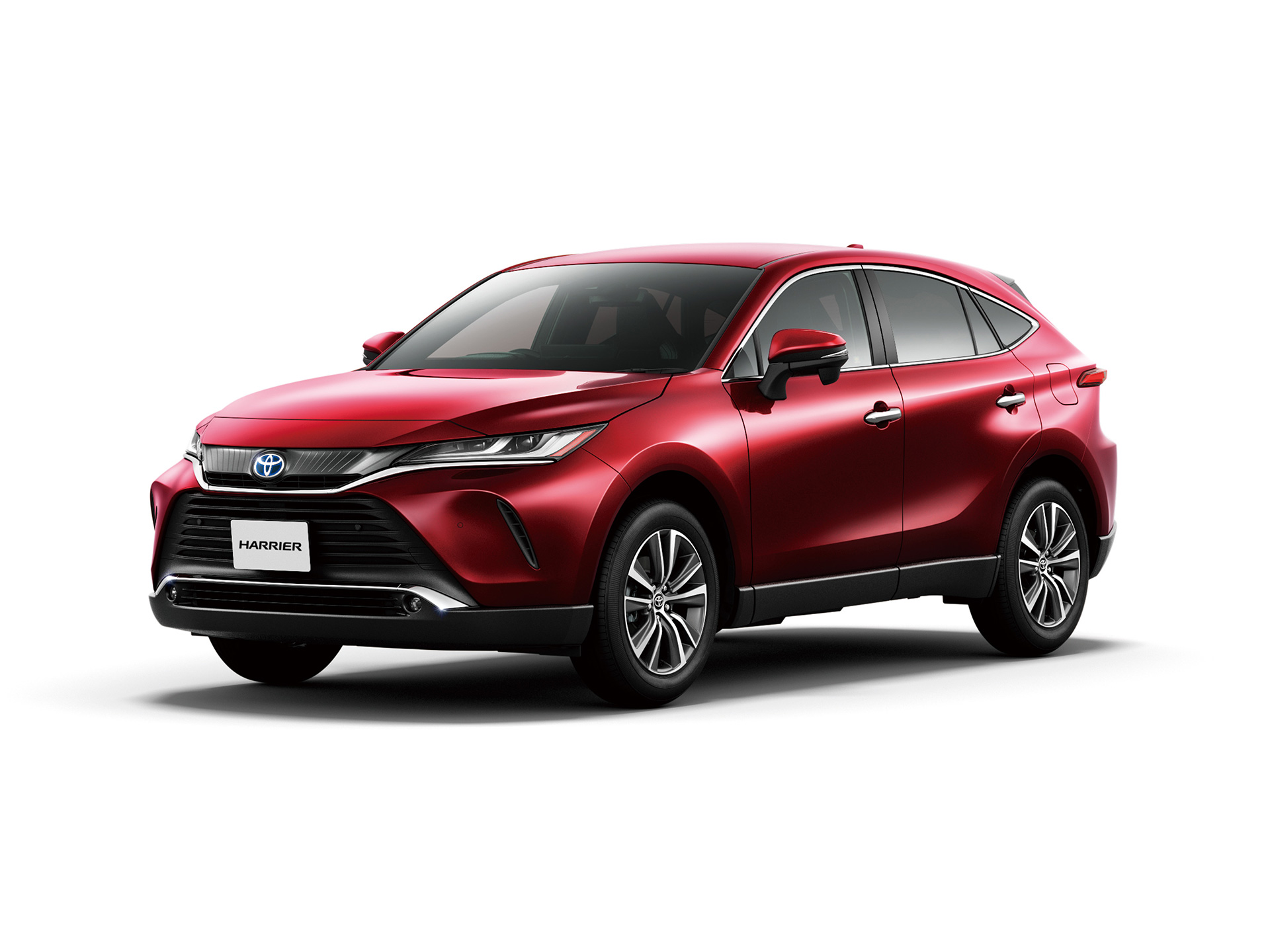 Pleasant, high quality interior space
The center console presents a wide and imposing impression of a horse's saddle. It combines with an instrument panel set within the edges of the saddle to present a generous ruggedness with an emphasis on individuality.
Extending out from the instrument panel to the door trims on either side, the rich and full dashboard presents a generous breadth, wrapping around the occupants to give a sense of security and comfort.
The interior employs tactile synthetic leather to create the image of a natural-looking silhouette wrapped in thick leather, and bentwood-inspired*2 wood tones and piping throughout, presenting a casual air of quality.
Its panorama roof with electro-chromatic windows, used for the first time by Toyota, uses a large sheet of electro-chromatic glass that covers the front seats and as far as back as overhead for the rear seat passengers. Dimming the glass fosters a feeling of quality as soft light penetrates the cabin, as if through traditional paper windows.
The interior employs low-contrast browns, grays, and blacks. This calming atmosphere gives the interior space a feeling that is both chic and mature.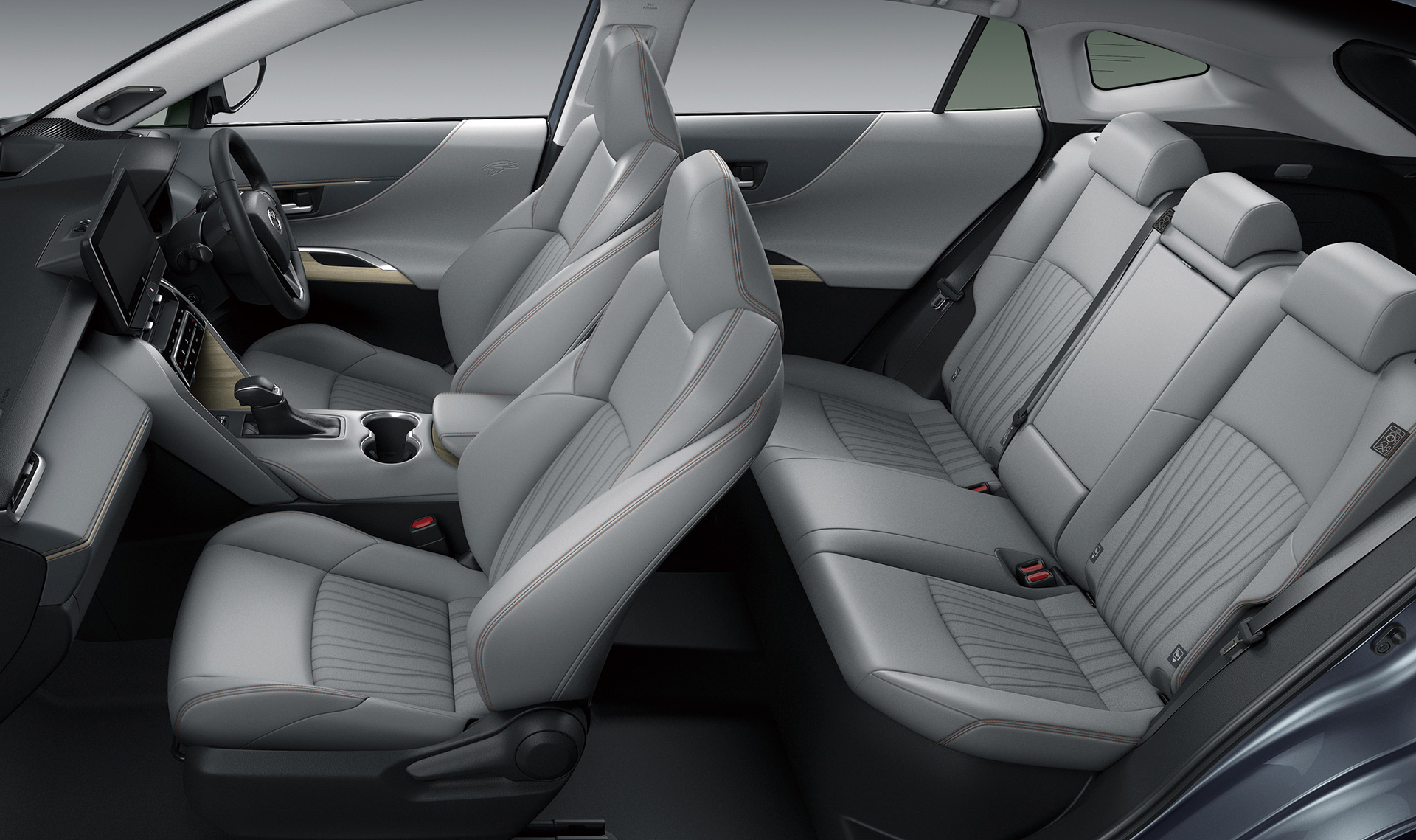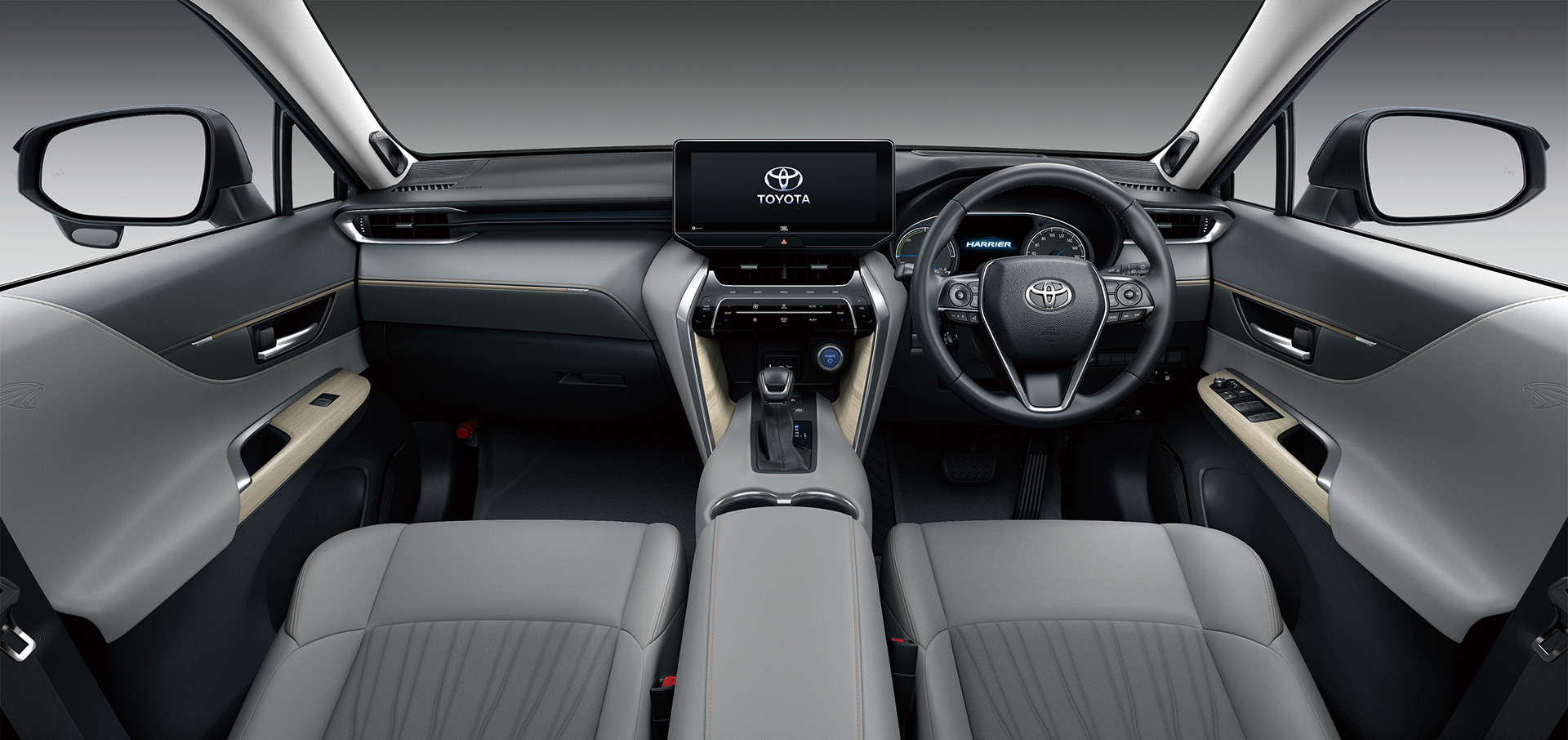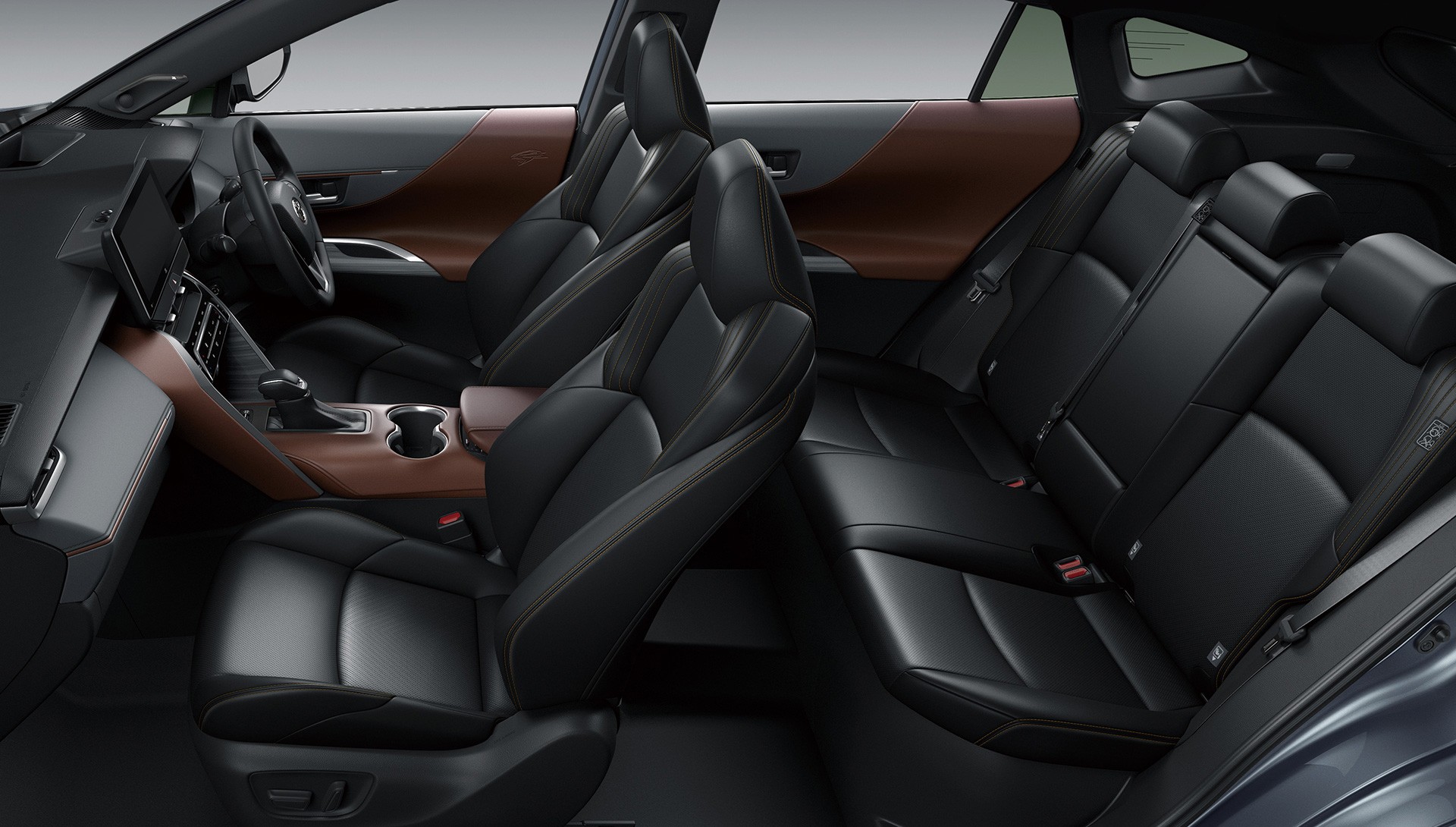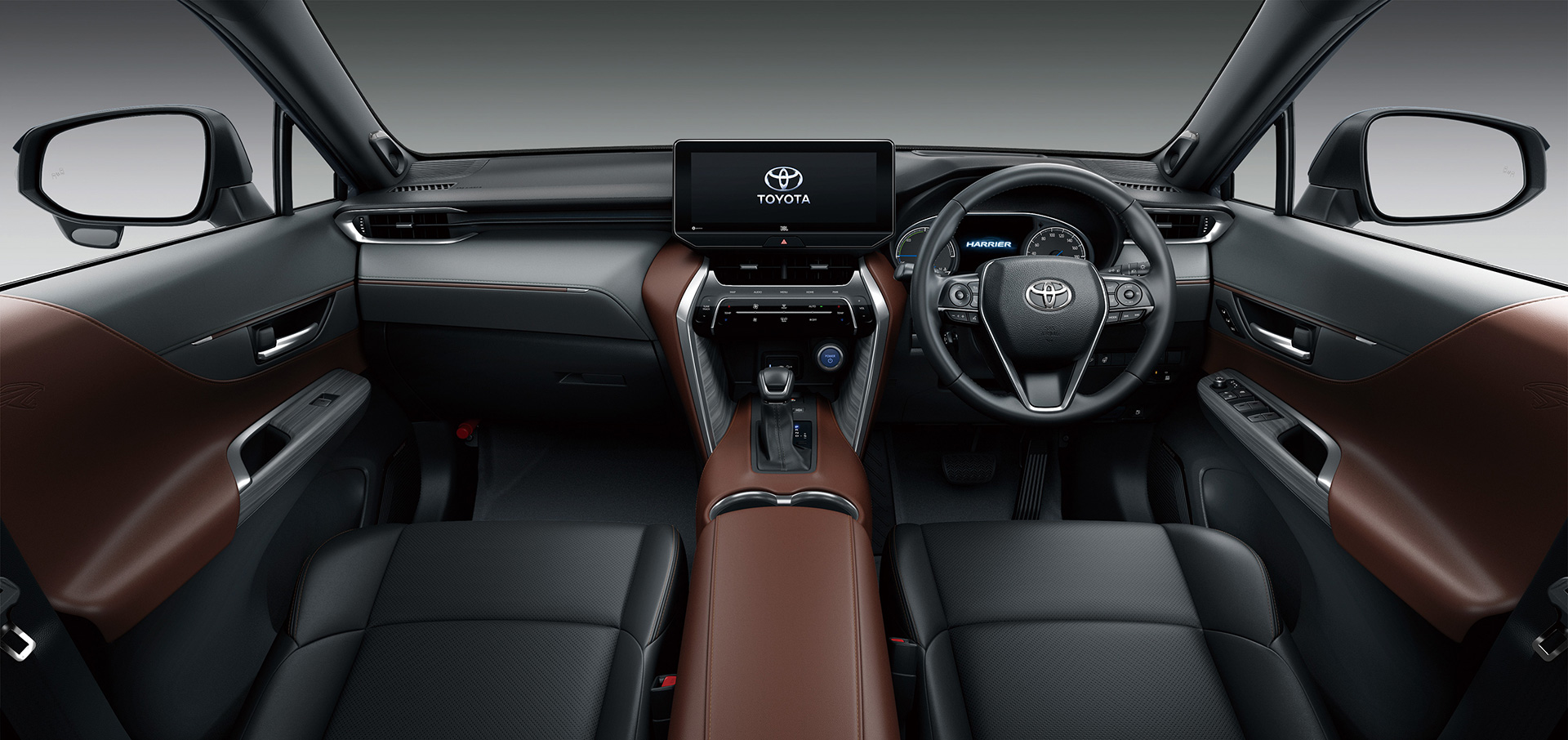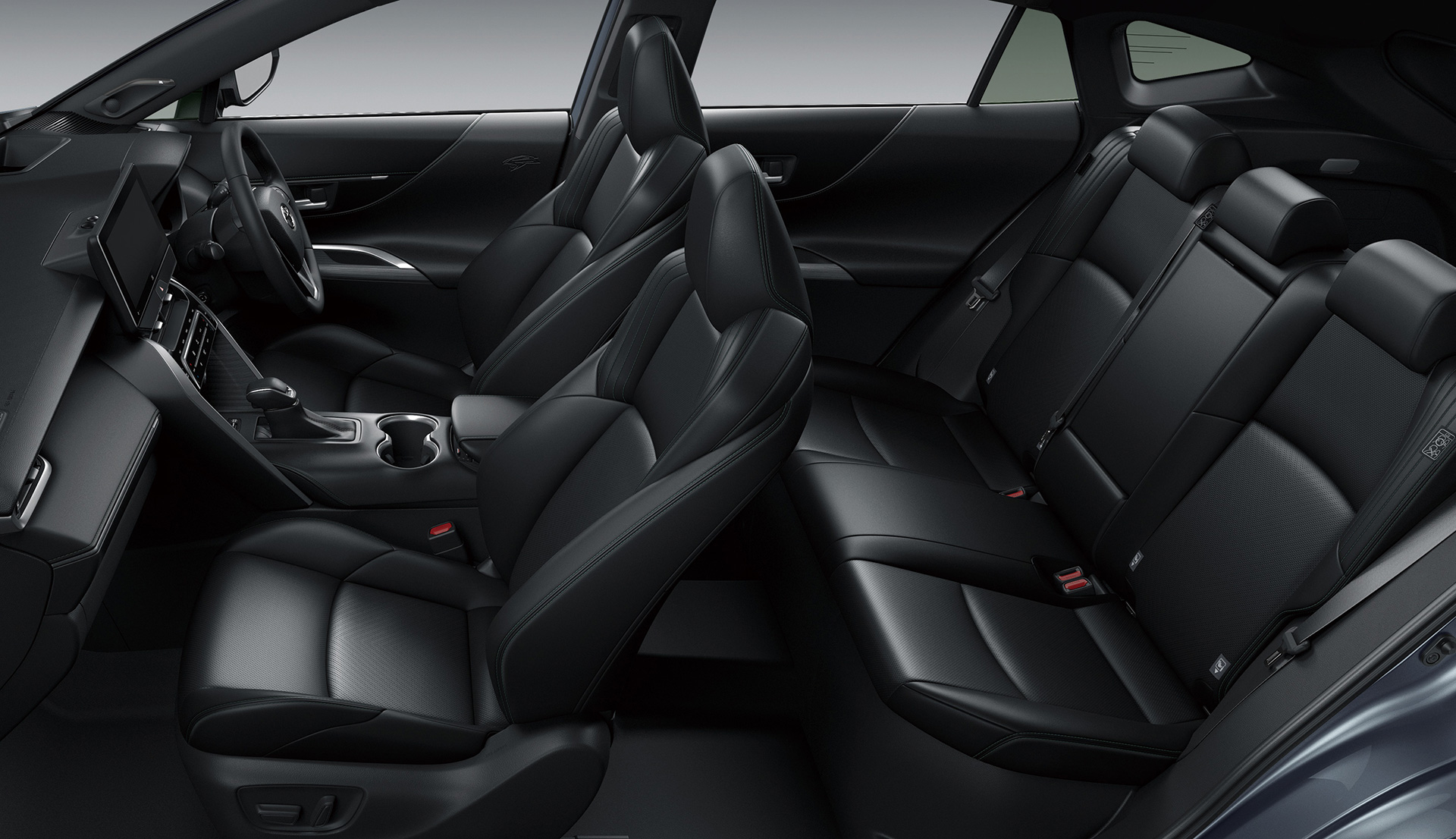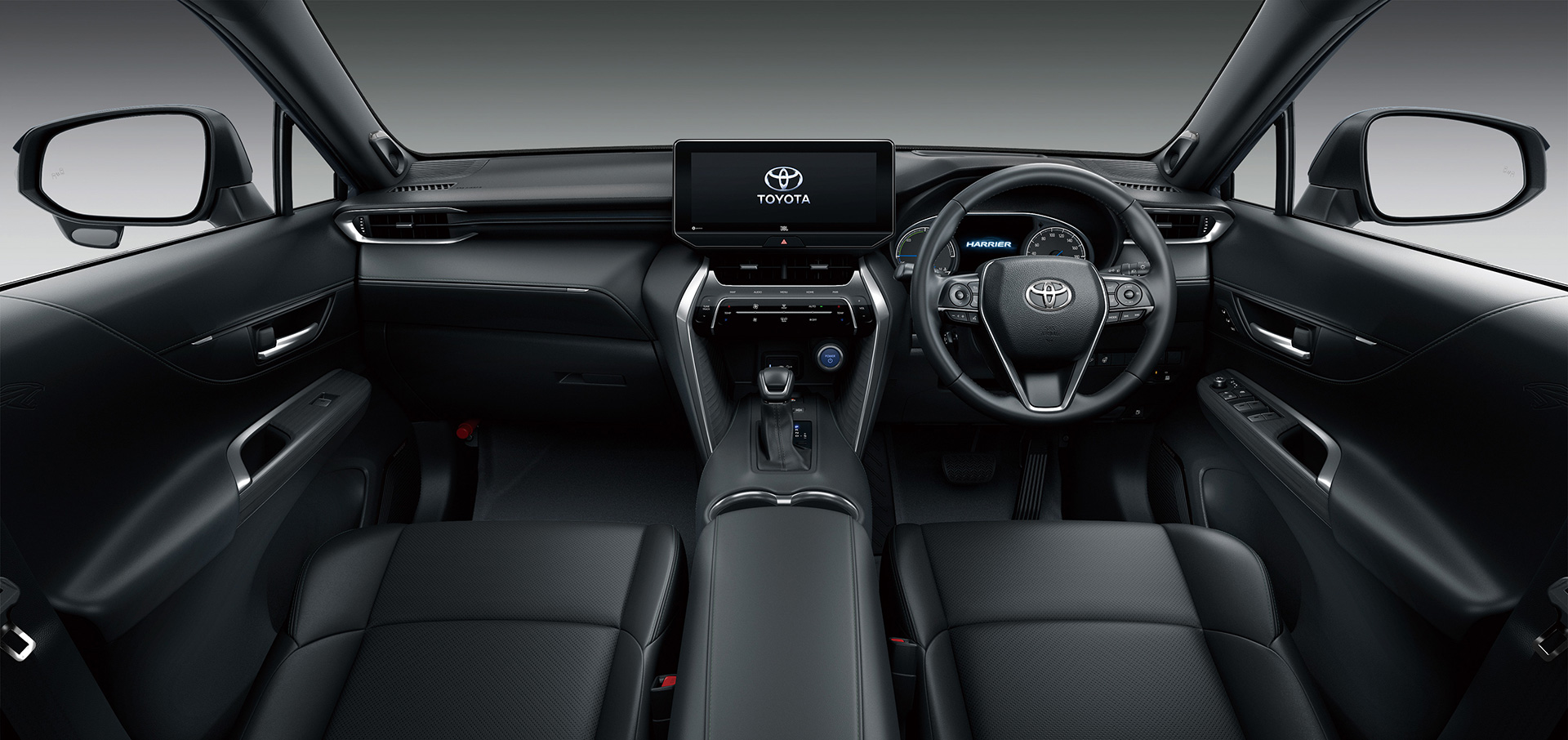 Driving pleasure and a comfortable ride
The new Harrier uses the TNGA (GA-K) platform for its basic structure. This creates a highly rigid body with a low center of gravity in pursuit of both ride comfort and vehicle driving performance with a focus on driver sensitivity.
The suspension system benefits from MacPherson struts at the front and a double wishbone setup at the rear. The front and rear suspension geometry has also been optimized to produce a well-balanced rigid body. The front and rear suspension geometry has also been optimized to produce a rigid, well-balanced body. A focus on sightline movements ensures the vehicle moves in ways the driver can predict. The goal was a ride that is both solidly reassuring and graceful, keeping the driver alert through ensuring their line of sight remains steady.
To improve steering convergence in the new Harrier, from the first moment driving off and then on the highways, shock absorbers that ensure smooth pedal stroke even in very low speed ranges*3 are used. This enables the driver to feel the tires gripping the road.
Active Cornering Assist (ACA) is employed for braking control to prevent understeering at corners. Coupled with an electric power steering system that responds quickly to steering wheel movement and provides light steering, this creates a feeling of comfort in the vehicle's responsiveness.
Hybrid models feature the Toyota Hybrid System (THS II) that uses a 2.5 liter Dynamic Force Engine (A25A-FXS). 4WD vehicles that include the E-Four electrical 4WD system manage a fuel economy figure of 21.6 kilometers per liter*4 in WLTC test cycles while still offering powerful, seamless driving. The new 2WD models, added to widen the choices available, also achieve 22.3 kilometers per liter*4 in WLTC test cycles.
Gasoline specifications feature a lineup that combines a 2.0 liter Dynamic Force Engine (M20A-FKS) with Direct Shift-CVT. The goal was to ensure both direct handling and superior fuel economy, so 2WD models achieve 15.4 kilometers per liter*4 while 4WD models manage 14.7 kilometers per liter*4 in WLTC test cycles.
The vehicle shows a commitment to addressing vibration and noise through the effective placement of sound-absorbing and vibration-controlling materials and use of highly efficient sound-absorbing windows. As a result, the vehicle achieves even greater comfort and quietness over a range of road conditions.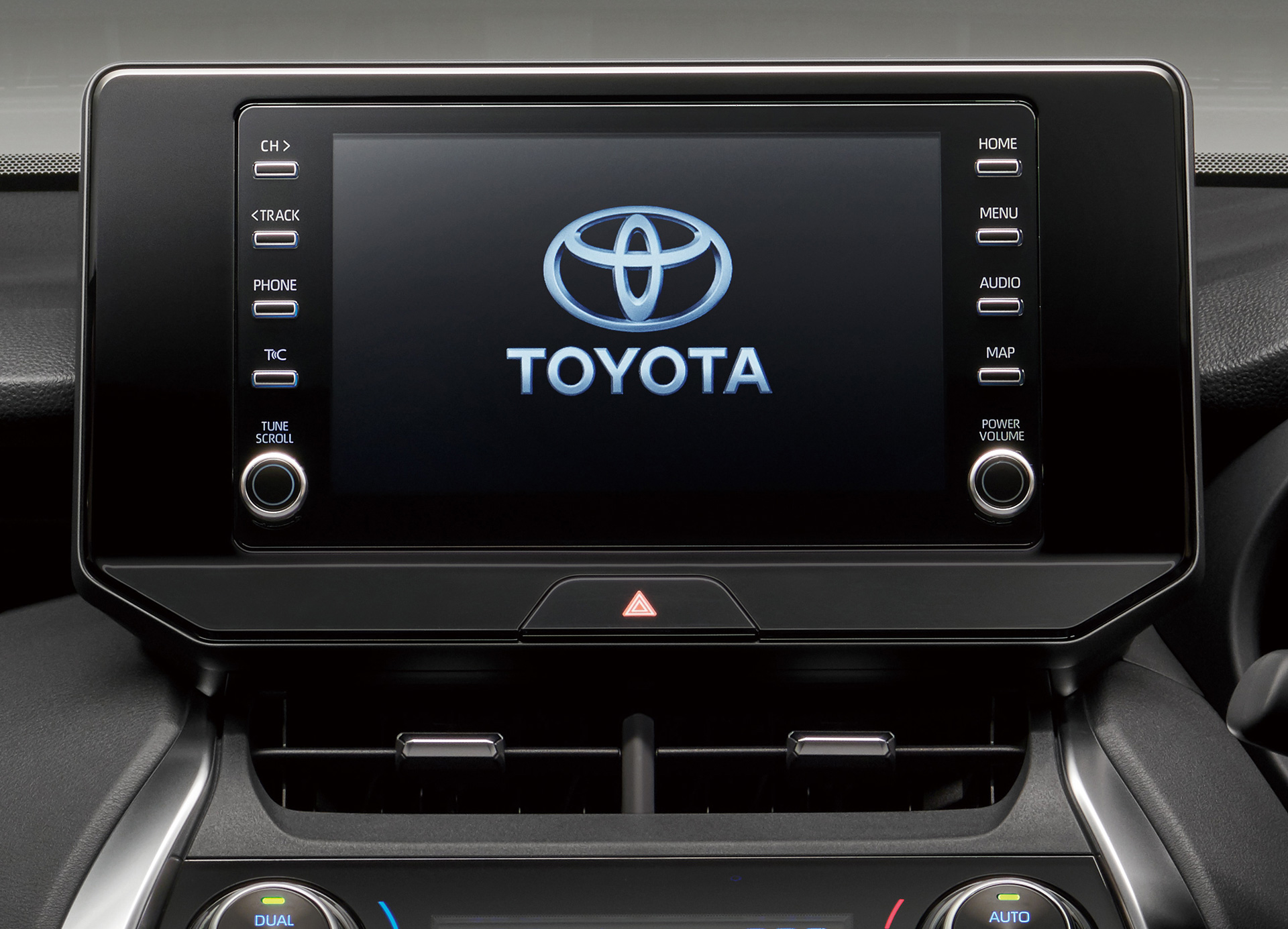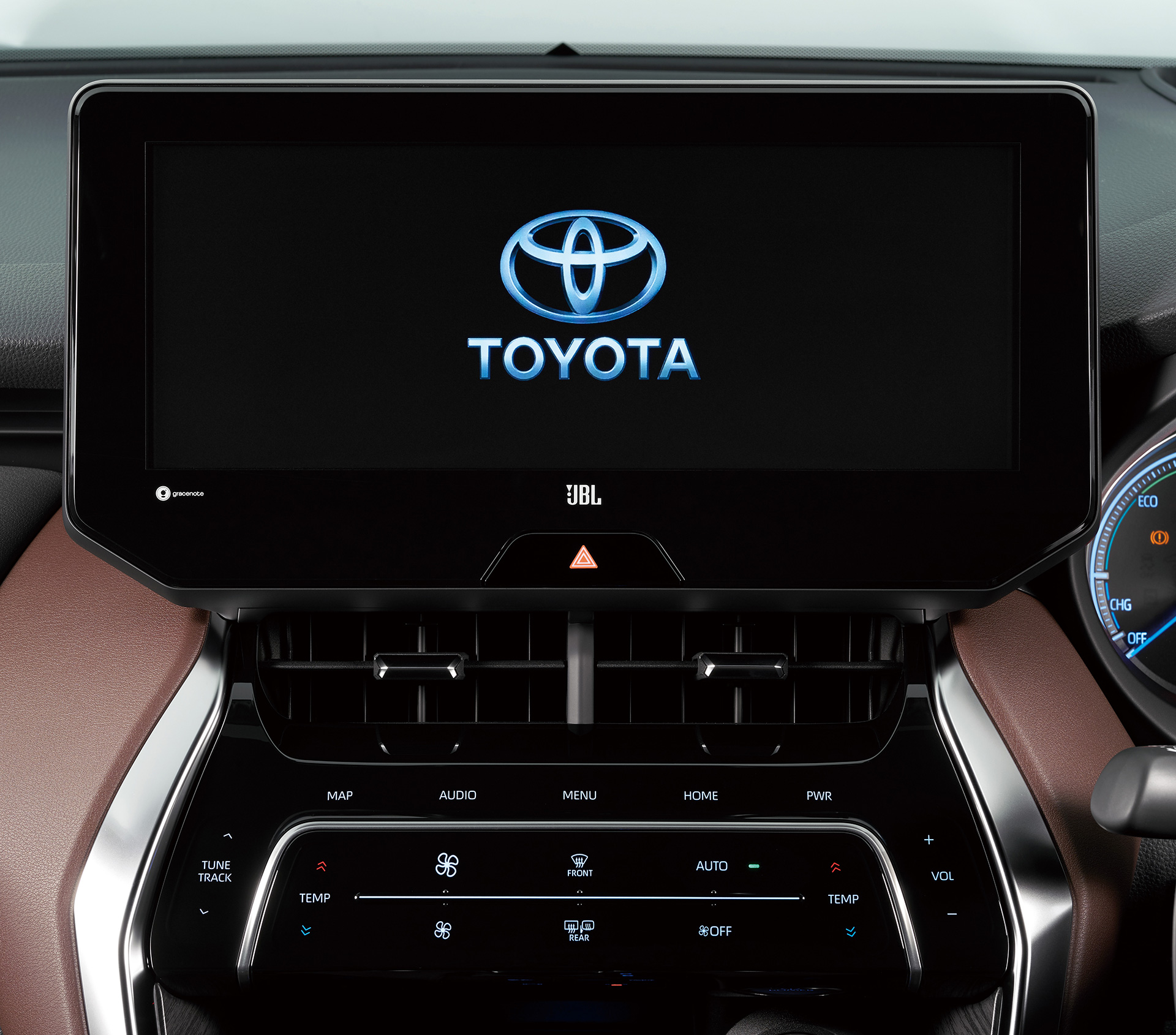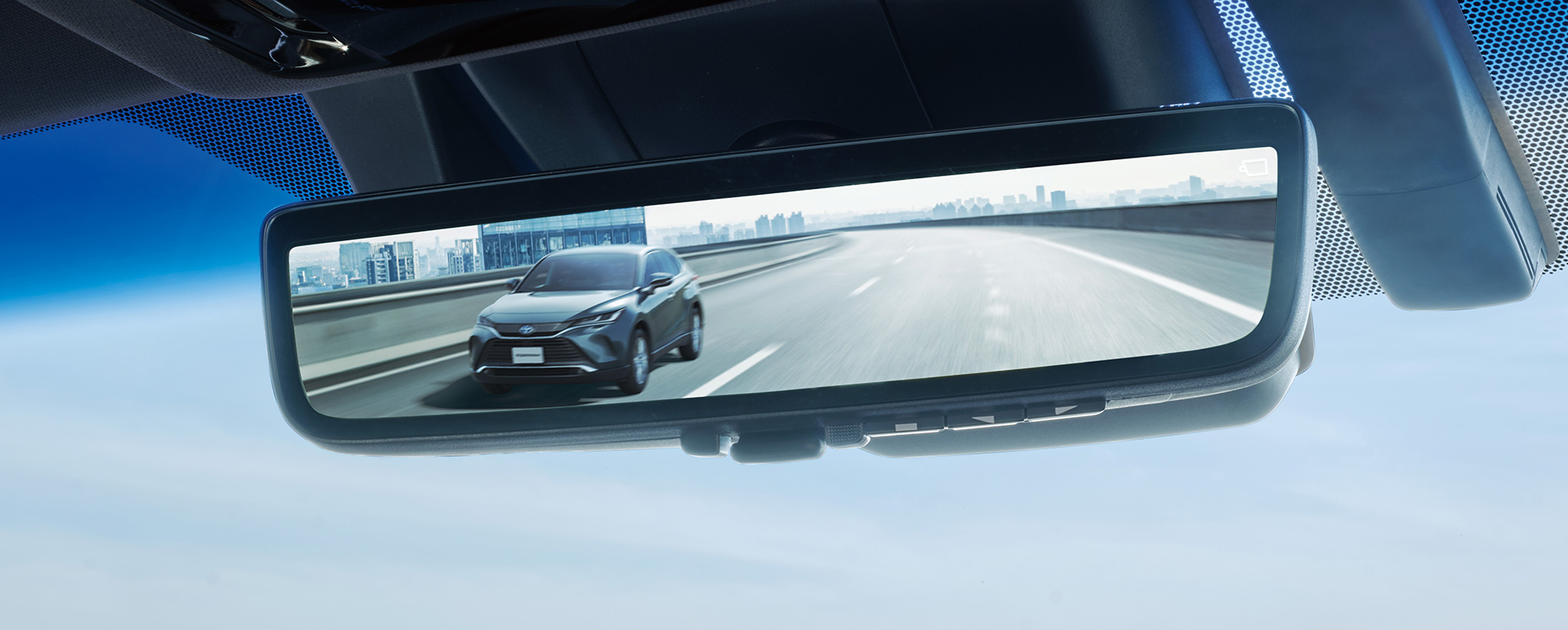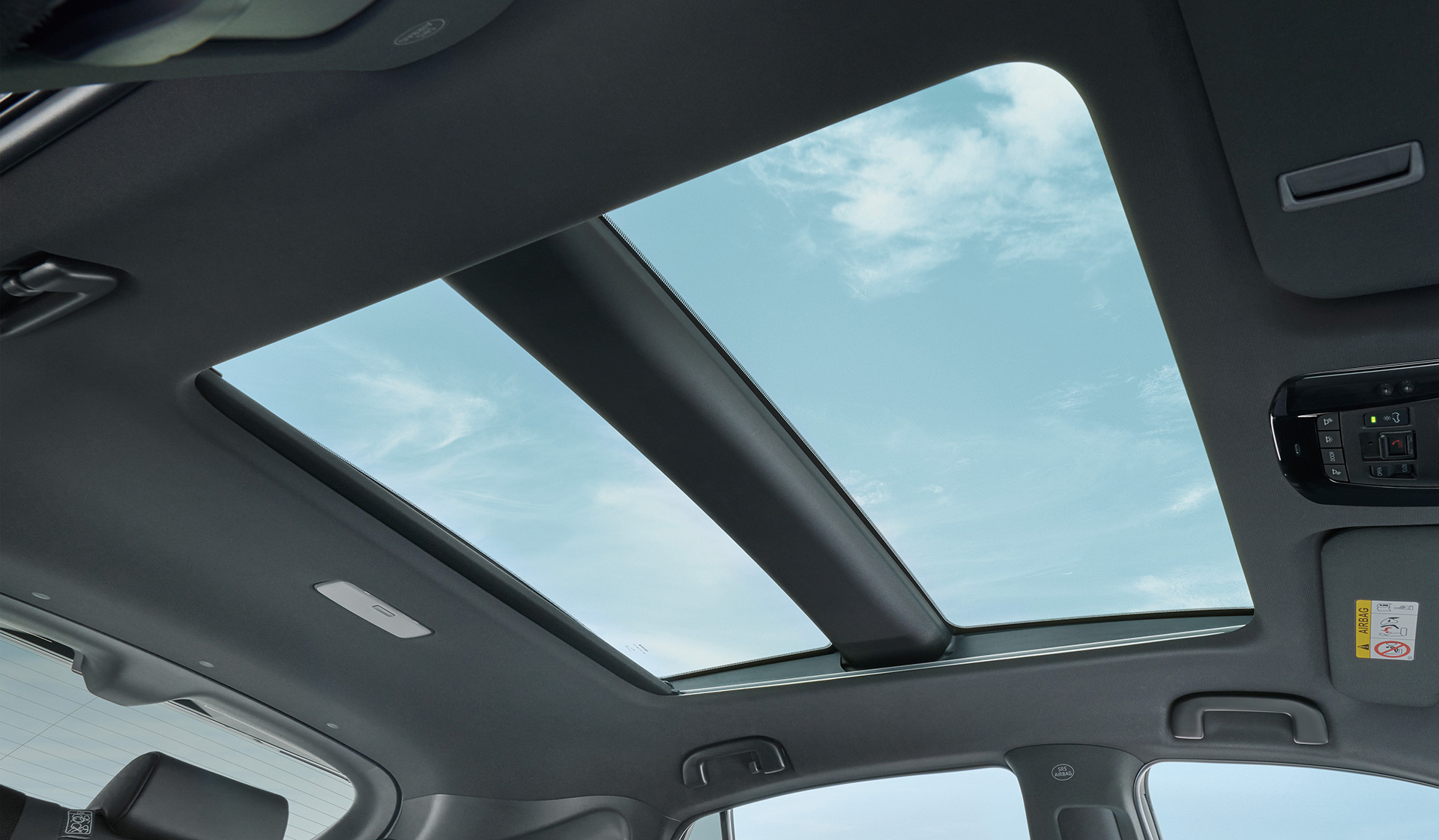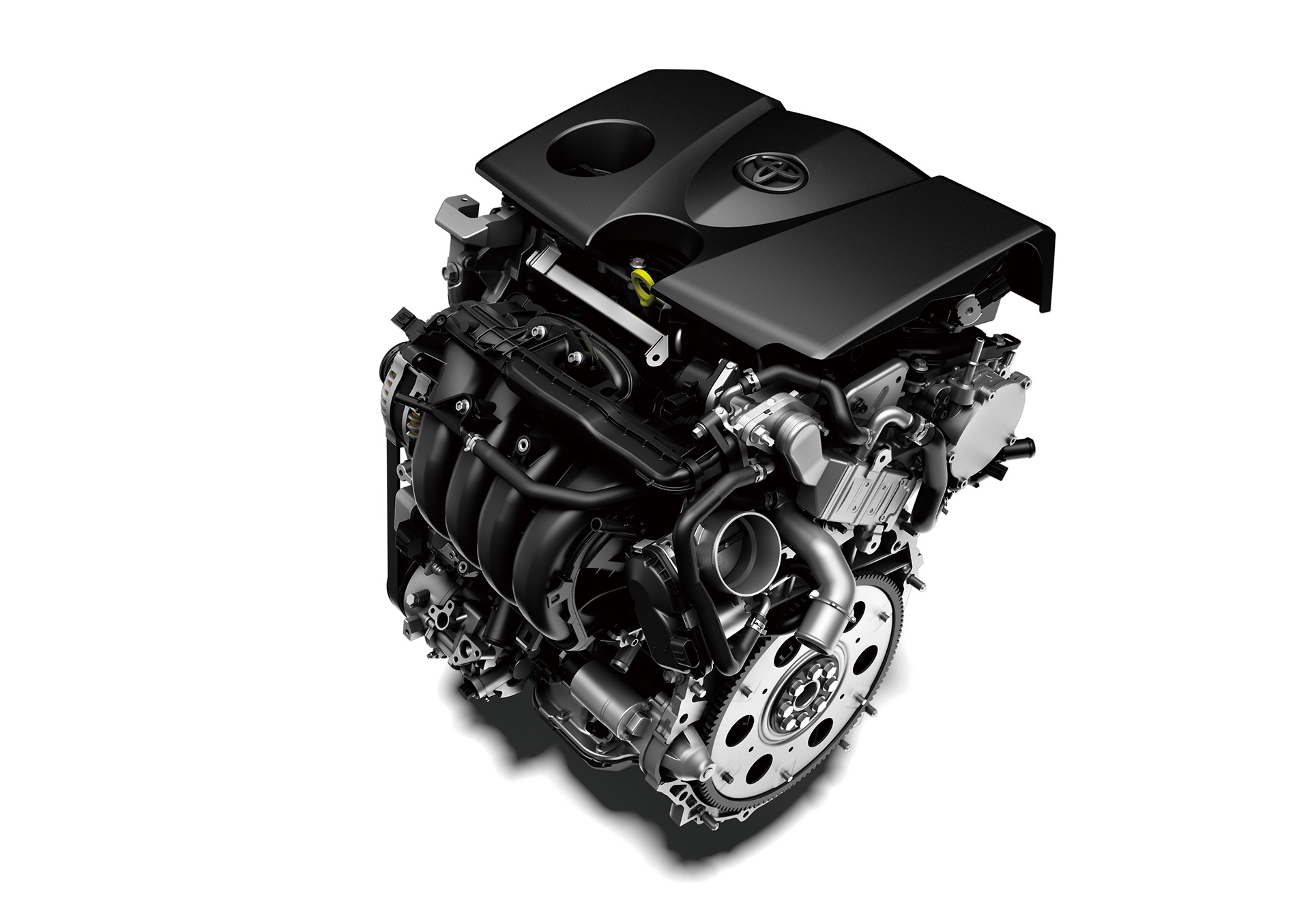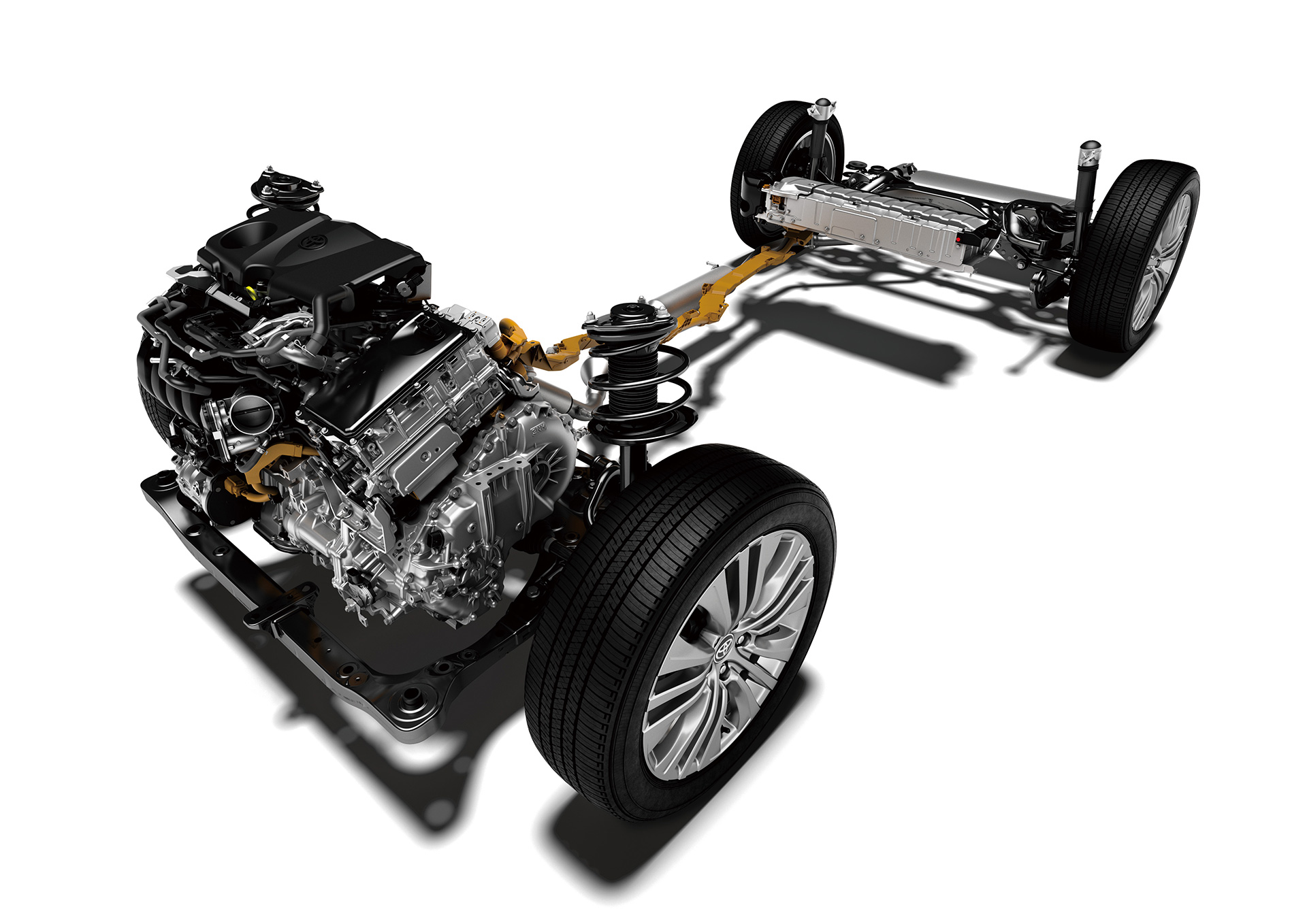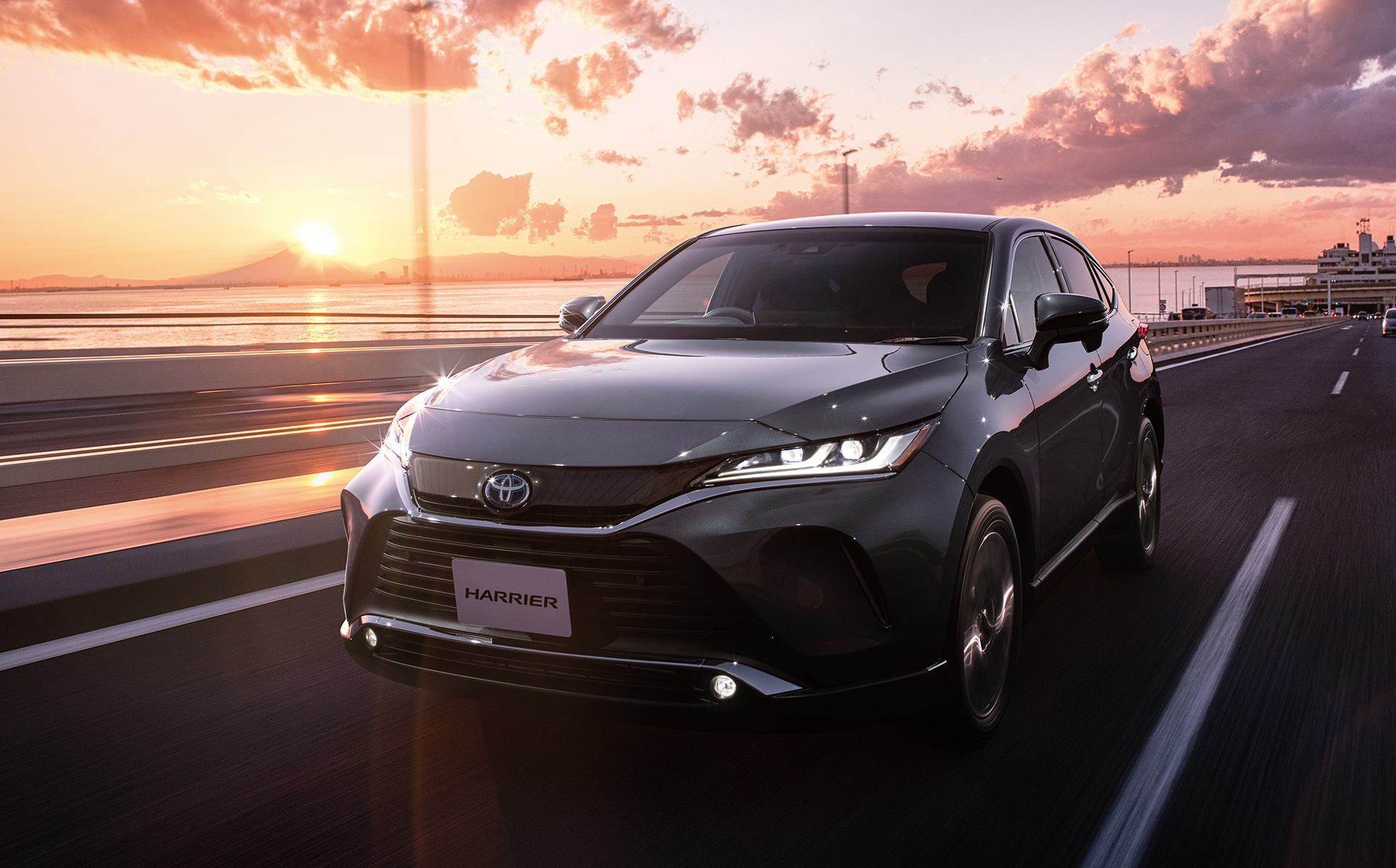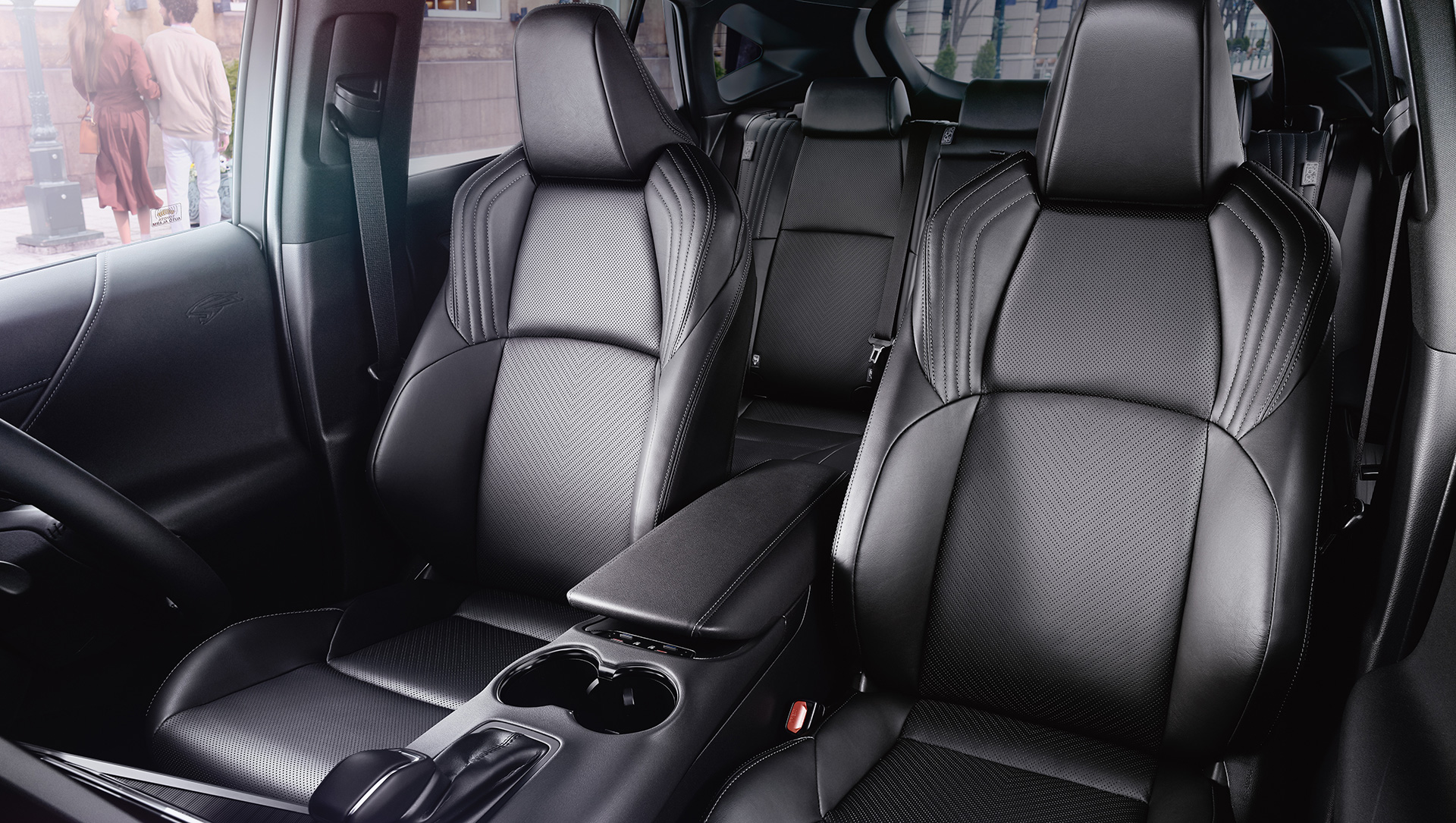 Advanced fixtures for a safe, secure, comfortable, and convenient drive
The new Harrier comes with Toyota Safety Sense, which employs a pre-collision safety system that detects pedestrians during the day and at night, as well as cyclists during the day.
It is fully equipped with safety equipment for safety and peace of mind, such as Intelligent Clearance Sonar with Parking Support Brakes (Stationary Objects) that helps reduce and/or mitigate damage from collisions during low-speed driving in parking lots, etc.
The Digital Inner Mirror, used for the first time by Toyota, enables recording of images to the front and rear of the vehicle while driving. The new Digital Inner Mirror with an added front-facing camera, coupled with the existing rear-facing camera for the Digital Inner Mirror, can now record driving video on SD cards.
The hybrid model features a 100-volt (alternating current) / 1,500-watt accessory power outlet. This not only allows the use of electrical products using the same electrical outlets found in the home, but also enables the vehicle to be used as a power generator during blackouts and other times of emergency.
The T-Connect SD navigation system uses a 12.3-inch TFT wide touch-display screen. It also supports smartphone-connectivity functions such as SmartDeviceLinkTM*5, Apple CarPlay*6, and Android AutoTM*6. The JBL premium sound system (nine speakers) creates an advanced and realistic acoustic space.