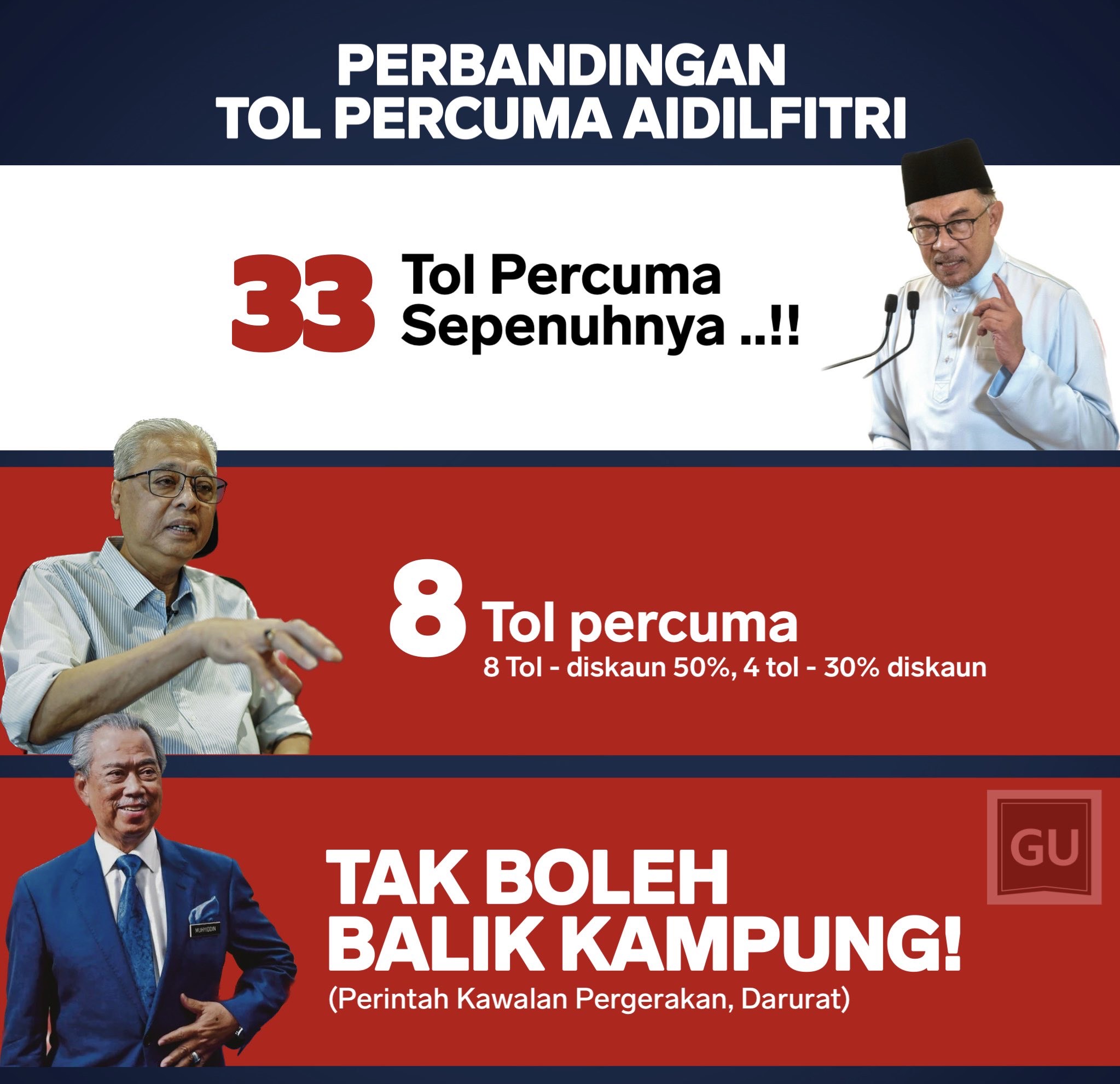 Good news for all Malaysians taking a drive along all our TOLL highways across the country.
Just yesterday, Tuesday, 18th of April 2023, the Prime Minister of Malaysia, Anwar Ibrahim, announced that there will be no highway tolls for four days over this long weekend, in conjunction with the 2023 Hari Raya celebration.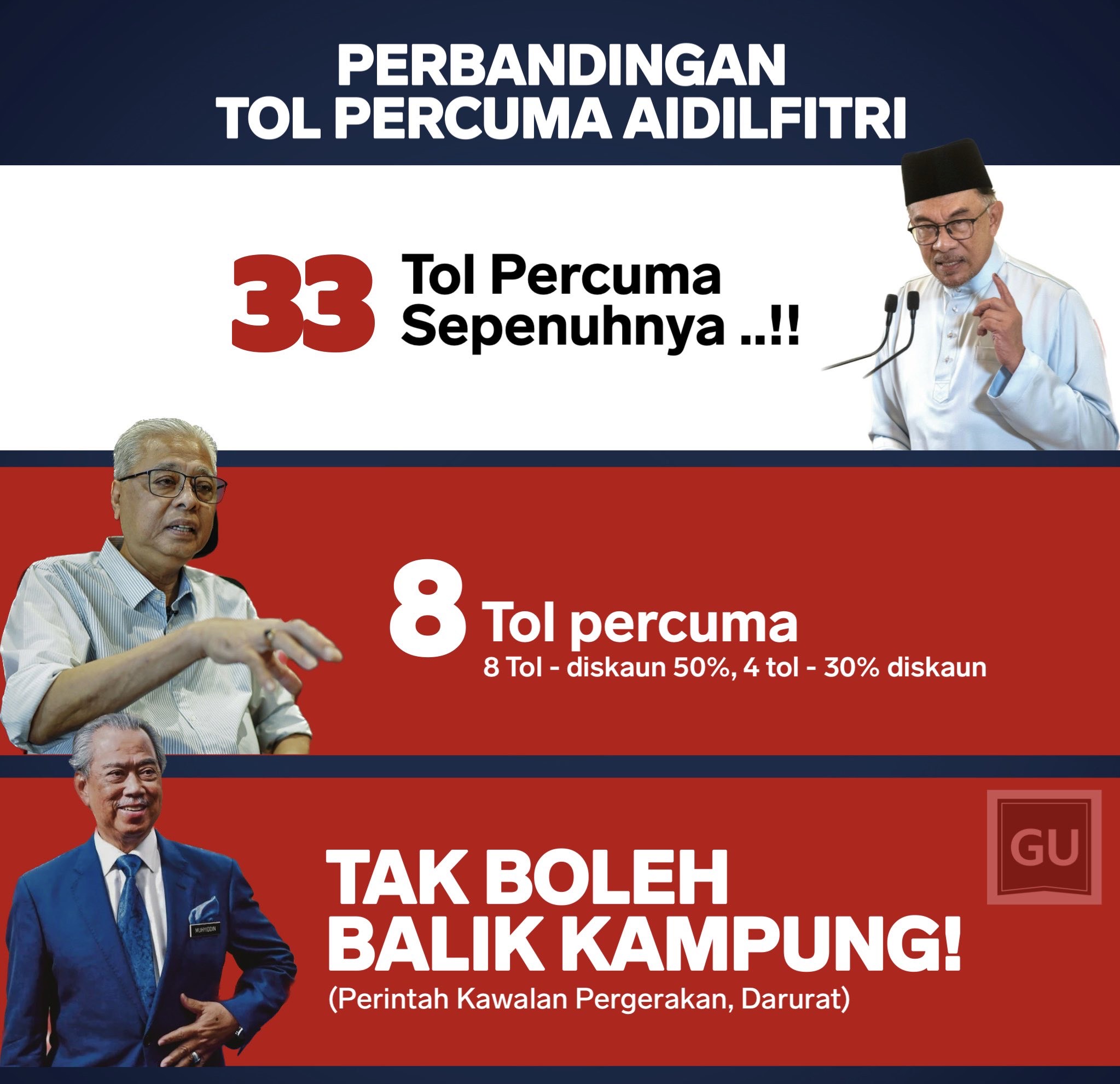 (graphic above from Gang Utara which was shared on twitter)
In a recent announcement, the Prime Minister stated that the toll-free travel will apply to all types of vehicles travelling on 33 highways in Peninsula Malaysia and this toll-free period will last for four days which allows many to visit their families without the added Toll Cost.
So, the free toll starts from 12:01 AM on Wednesday which is today, April 19, to midnight on Friday, April 21 and ends at 12:01 AM until midnight on Monday, the 24th of April.
The Prime Minister said that the toll free travel will reduce the travel costs for people travelling back to their hometowns to celebrate Hari Raya 2023.
Meanwhile, we do remember a statement in late 2022, where DAP Chairman Lim Guan Eng  made a pledged to abolish all toll charges on the heavily used PLUS North-South Expressway (NSE) if the Pakatan Harapan (PH) party won the then upcoming General Election (GE15) and forms the next Federal Government.
As good as that may be for the people, is there an underlying agenda here? Think about it, the many big salaries in the top management and the thousands of normal employees who work hard to keep the highway in 'shape' need to be paid.
At a pre-GE15 campaign dinner in Jelapang, Perak, Guan Eng reminded the public that PH had already reduced toll fees by 18 percent during the 22 months when they were in power and that the party "can abolish tolls" if they simply had five more years in Government.
Guan Eng was also quoted as making a similar pledge in 2017. Fact, removing toll charges will not solve the many issues plaguing our country. It is the theft of billions by crooked politicians that should end and the filling up of our prisons with their families and friends that should be addressed.
Wonder whats happening with this?