Reviews
JAGUAR XE SV PROJECT 8 is the Ultimate Q car

Jaguar's Special Vehicle Operations division has developed a more restrained road-oriented version of the extreme XE SV Project 8 featuring a discreet new rear spoiler, delivering a covert design that belies the 600PS vehicle's race track-honed performance capabilities.
The new Touring specification is available alongside existing 200mph Project 8 derivatives, which currently hold production sedan lap records on three continents at circuits including the Nürburgring Nordschleife, Dubai Autodrome and Laguna Seca.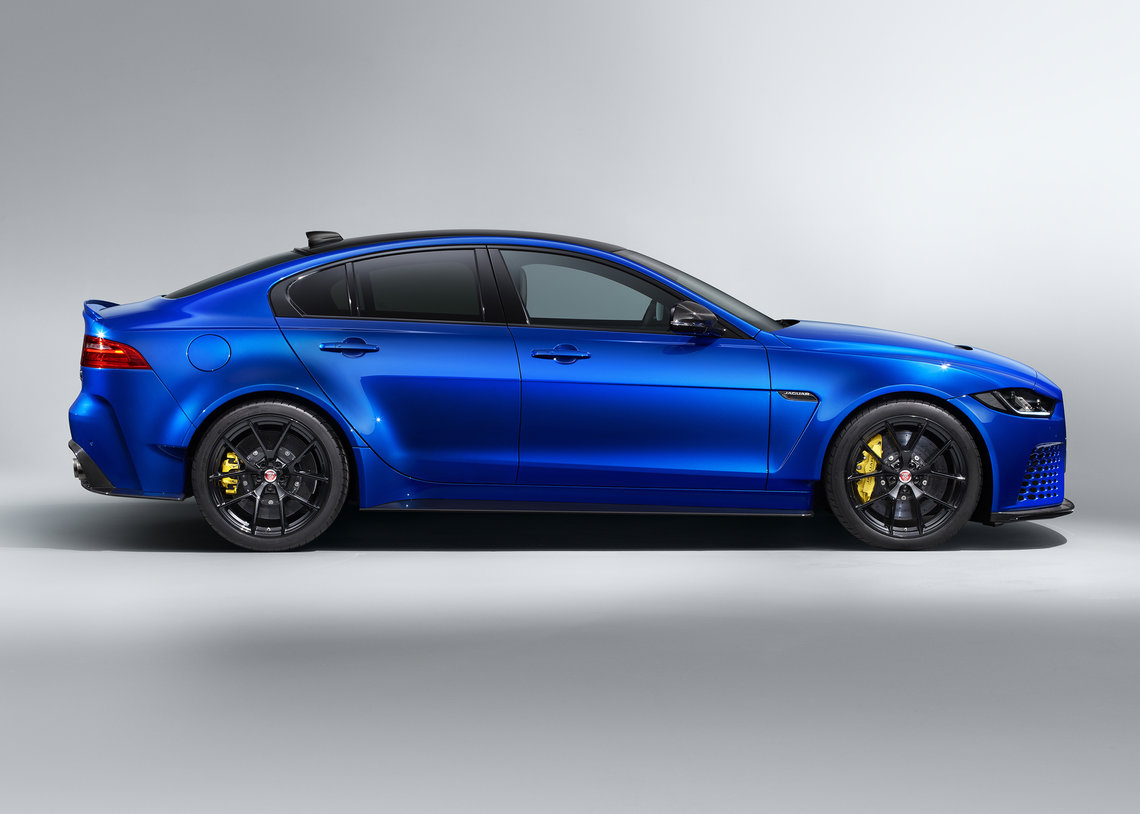 The fixed Touring Spoiler replaces Project 8's adjustable carbonfibre rear aerodynamic wing and is complemented by a fixed front splitter to maintain aerodynamic balance.
Despite this significant aerodynamic revision, the 5.0-litre Supercharged V8 Project 8 with Touring Spoiler retains an extraordinary level of on-road performance and driver engagement for a sports sedan, accelerating from 0-60mph in 3.3sec (0-100km/h in 3.7sec) and on to a limited top speed of 186mph (300km/h).
Valencia Orange, Velocity Blue, Corris Grey Satin and British Racing Green paint finishes are available, while the absence of body decals though optional confirms this as the ultimate Q car.
So, how much is the car? This Jaguar XE SV Project 8 in Touring Specification costs from £149,995 in the UK and there are ONLy 15 units produced. We are told that you might be able to still get one unit as there are is a buyer who has opted not to take his allocation due to corruption investigations.
NOTE: Jamal Hameedi, Jaguar Special Vehicle Operations Engineering Director, said: "Project 8 has received outstanding critical acclaim since its launch, demonstrating the Special Vehicle Operations team's ability to create a compact Jaguar sedan with supercar-rivalling performance.
NOTE: Have you heard of Jaguar SVO? Special Vehicle Operations' specialist team of Jaguar designers, engineers and technicians are dedicated to amplifying the performance and luxury attributes of Jaguar vehicles. The current Jaguar SV range includes F-TYPE SVR, F-PACE SVR and XE SV Project 8.