Used cars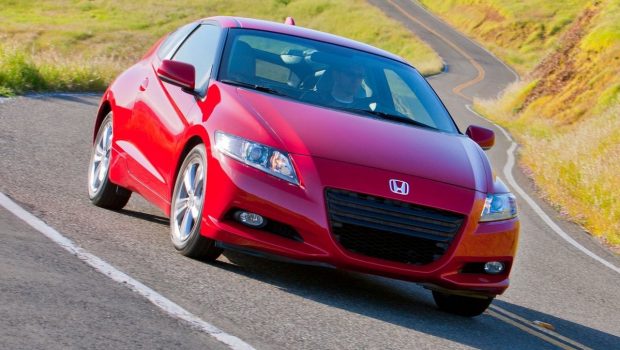 Published on July 30th, 2022 | by Joshua Chin
0
Hidden Enthusiast Gems: Honda CR-Z 
A fun yet daily-drivable Honda coupe with a six-speed manual from only RM 40k, what's not to like?
Honda has recently revealed the 6th iteration of its Civic Type R, and without even looking at any press on it at all two things can be certain: 
#1. It'll be fantastic. 
#2. It'll be officially available Malaysia in due course.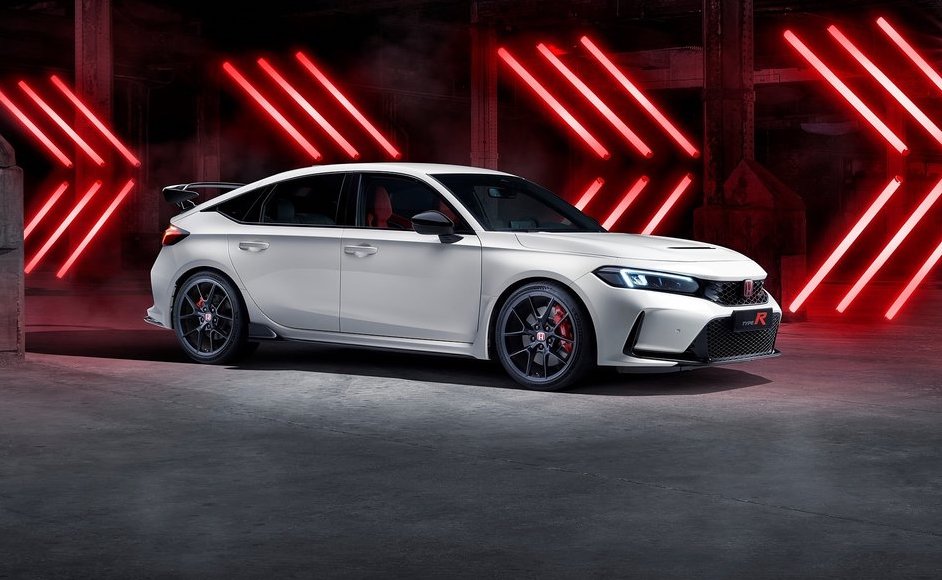 Unfortunately for the vast majority of us however, this latest and greatest iteration of the ultimate Civic will likely be arriving at a price that is little more than what our bank balances could allow for. What more too is that there is sadly no salvation to be found on the used market, as anything with proper Type R pedigree appears to have some sort of magical forcefield that negates significant depreciation. 
Even the most beat-to-heck FD2R Civic Type Rs for instance are currently on the market for about the same money they were sold new over a decade ago. And while its Gundam-looking successor is faring slightly worse on the depreciation front, its relative newness means that anyone would still be hard pressed to obtain one for less than a quarter of a million ringgit.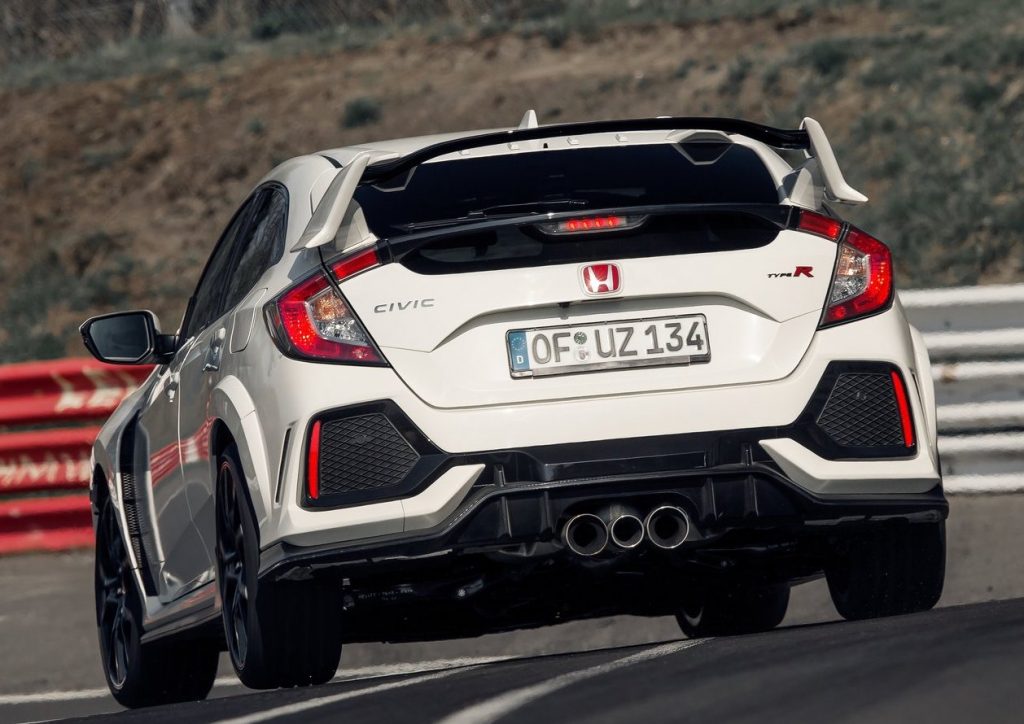 What if though there was indeed a sporty and fun Honda that could be yours for less than the price of a base-spec Myvi? And this particular Honda isn't some ancient relic too, but is actually still modern enough to be pressed into daily driving duties. 
What more is that this particular Honda came fully imported from Japan, and can also be had with the enthusiast's choice of transmission (read: six-speed manual) from the factory. Well, as you might have guessed from the title of this article already, what is basically being hyped up here is the Honda CR-Z.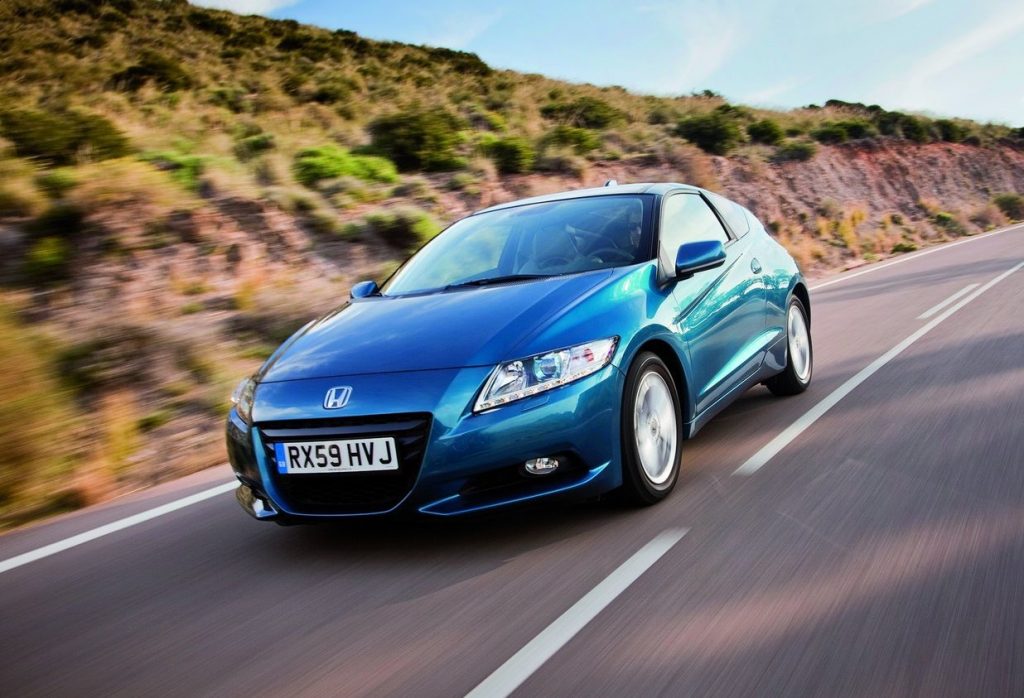 Bursting onto the scenes at the beginning of the last decade, the CR-Z was Honda's rather innovative attempt at creating what it touted to be the world's first guilt-free sports car. Powered by a hybrid powertrain, this eco coupe was supposedly to serve as a glimpse into the future of fun motoring in an increasingly eco-conscious world. 
That glimpse however turned out to be just that, as the CR-Z failed to make much headway into the sports car market throughout its six year production run. Fun yet frugal it may be, but period reviews often cite for this hybrid coupe to not be particularly outstanding in either category. 
Said reviews also more often than not tend to bring up how the CR-Z simply isn't as exciting and exhilarating to experience as its sharper and wilder CR-X predecessor too. A fact which is most obviously observed by the omission of this particular model from the many lists of used sports cars worth chasing after, even if said lists were specifically about Hondas.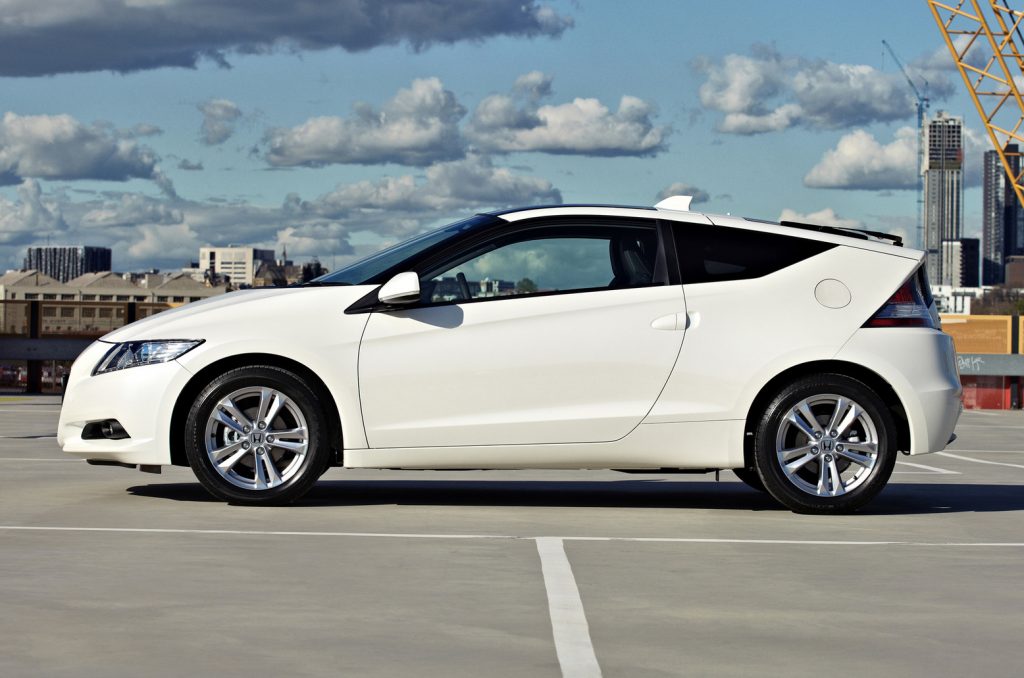 Though while there is indeed some truth for the CR-Z to not exactly be quite worthy of being considered on the same level as the Japanese automaker's other great sporty products (think S2000 and even the aforementioned Civic Type R), there is nevertheless still some good fun to be wrung out of this hybrid coupe. And thanks to this not-wholly-deserved under-appreciation that has driven values to the ground, one might even say that this might be the best value fun Honda currently on the market right now.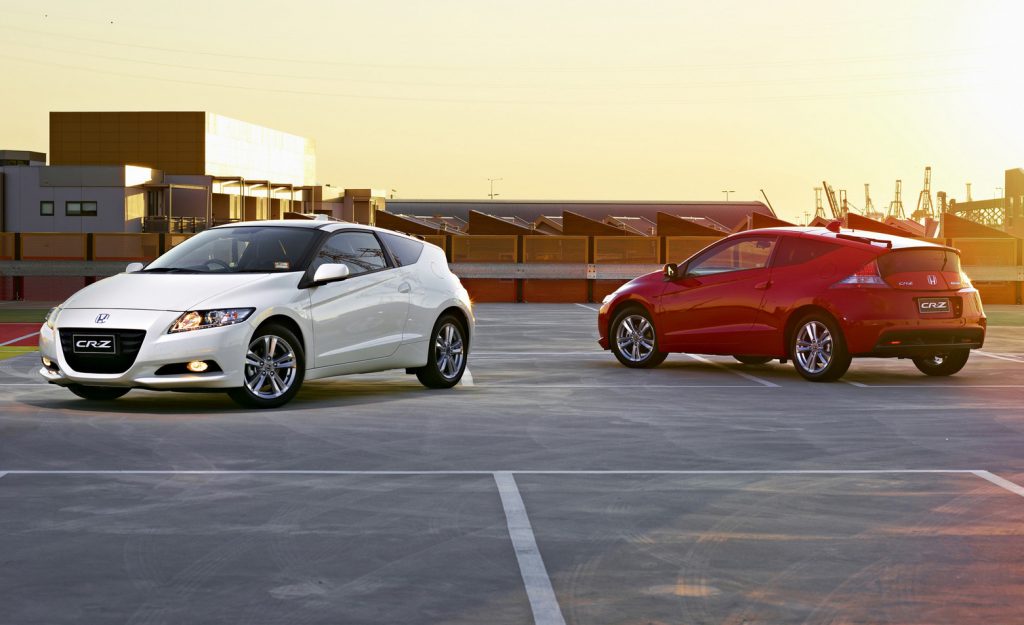 Now perhaps the main ding to the CR-Z's sports car ambitions was that it just isn't all that sporty, with the raw numbers being painfully obvious of that fact. A combined 124 PS and 174 Nm of torque from its 1.5-litre hybrid power plant isn't a lot for a sports car, while its sub-1,200 kg kerb weight is a lot for a compact coupe. 
Fortunately, a mid-cycle facelift did bump those power and torque figures to a healthier 136 PS and 190 Nm respectively. But a sub-10-second century sprint time is still not to be considered the least bit rapid, particularly in the sports car realm and especially when considering that the CR-X (that is nearly two-decades its senior) was both lighter and more powerful than this coupe with two propulsion systems on-board.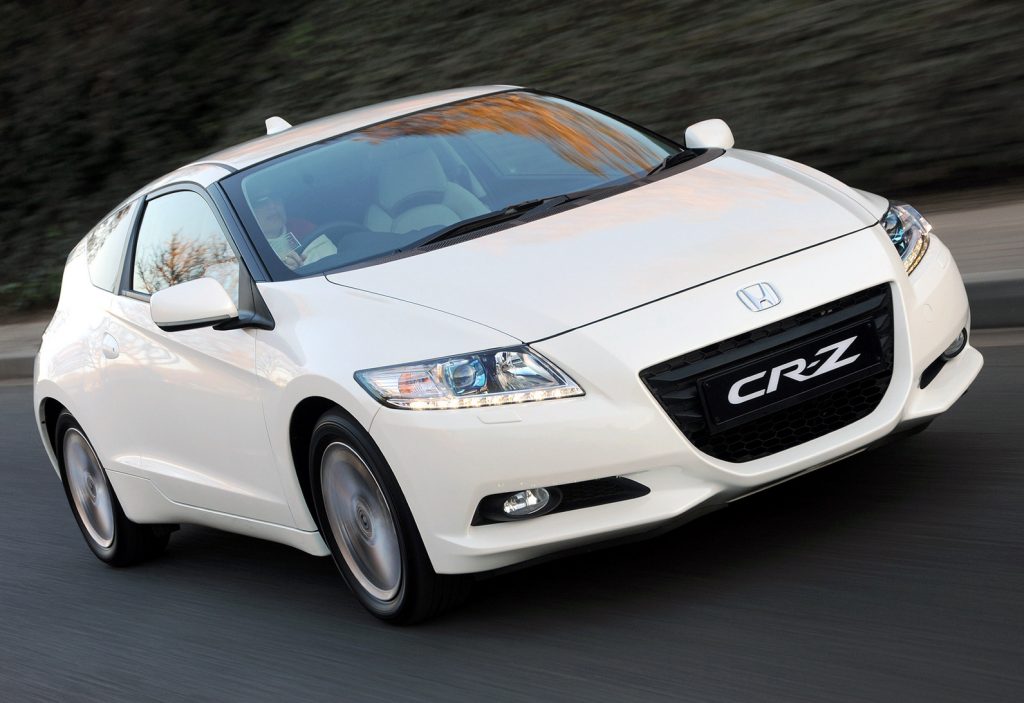 Then again, it is thanks to the silent boost from its electric motor that the CR-Z could be said to feel much quicker off the mark at least than the numbers might initially lead one to believe. Further pep can also be had by engaging the available Sport (or Sport+ on the facelifted examples) driving mode, which serves up more torque from the electric motor and sharpens the throttle response. 
Moreover, while not exactly a true ten-tenths sports car in terms of straight line speed, the CR-Z does still manage to deliver sufficient excitement when the roads get twisty. Honda after all are the creators of some of the best handling front wheel drive cars ever made. So a taut chassis and a well-weighted steering feel should be no less expected from this Japanese coupe. 
A rather eager exhaust note from its i-VTEC four pot further adds to the entertainment value when pushing the CR-Z hard too. Though perhaps the one item that secures this eco coupe as a true Honda sports car is its availability with a short-throw six-speed manual transmission — a rarity for a hybrid — which can be had in place of the standard CVT.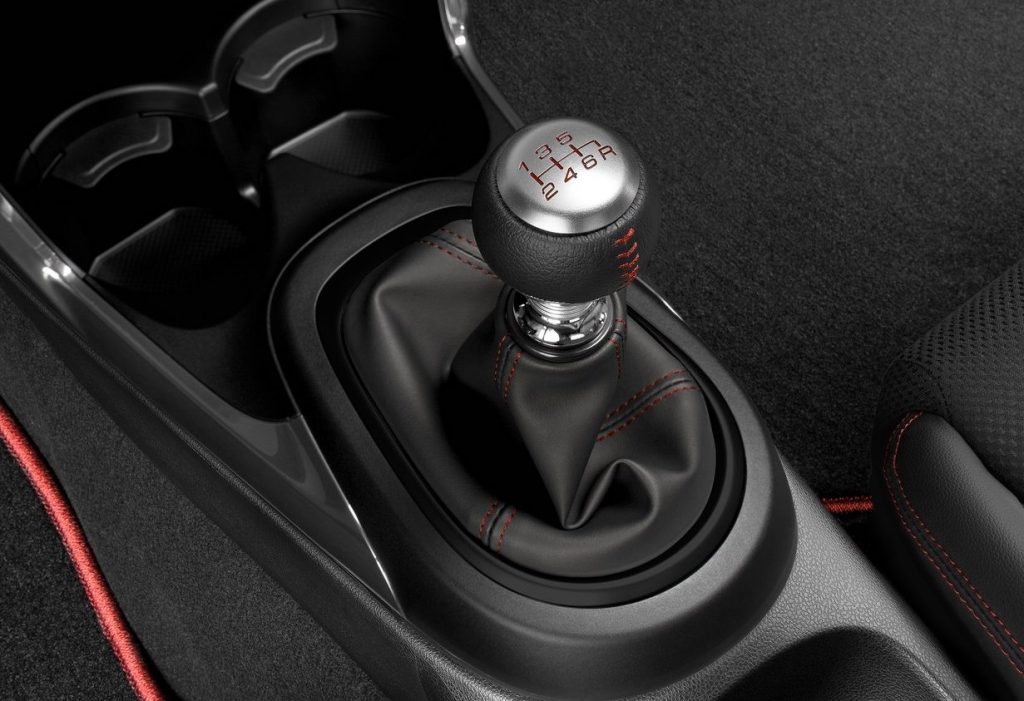 And just as a nerdy side note here, it is worth pointing out that the CR-Z can't actually run on electric power alone. Such is obvious from the Integrated Motor Assist (IMA) name given to this hybrid system, and does goes to some lengths in explaining how then Honda had managed to make a manual transmission work with this petrol-electric powertrain combination.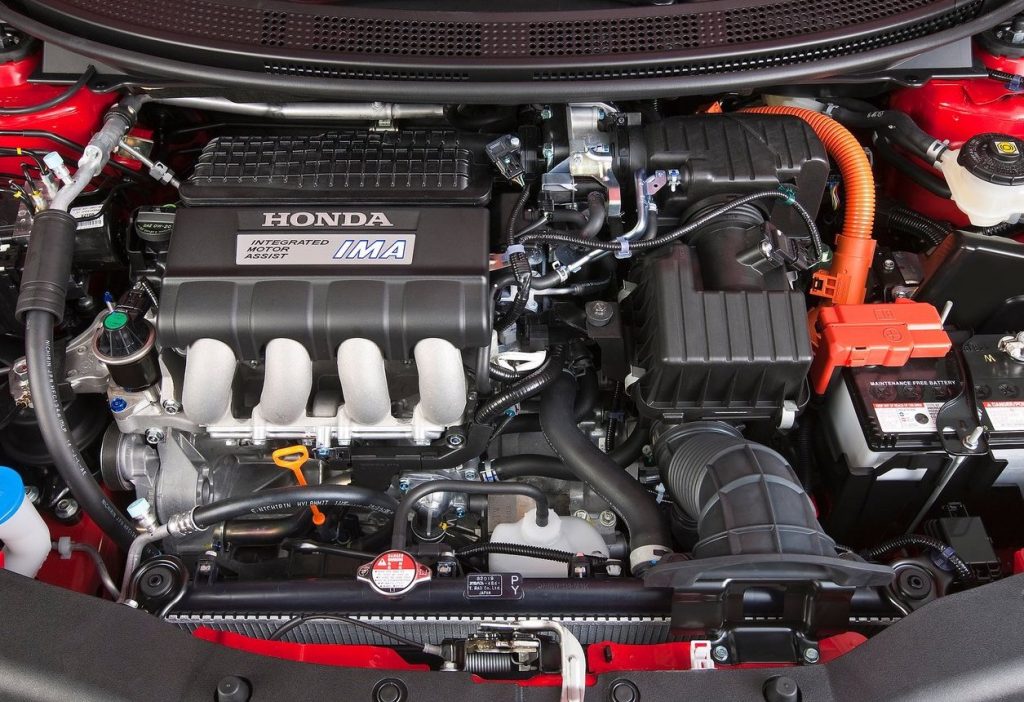 This prospect of a constantly running petrol-engine however doesn't really put that much of a damper on the fuel consumption of this eco-friendly hybrid, with there being consistent claims by owners having achieved about 15 km/l during their day-to-day commutes. Naturally being a Honda, servicing and overall running costs would also be expectedly lower than its comparable continental counterparts. 
Despite the horror stories many associate with owning a used hybrid too, Honda's hybrid system has however been known to be one of the more reliable units on the market. There are nevertheless some instances of faulty hybrid inverters that could konk out, and that could cost from RM 3,000 to be set right again. As with any hybrid, the CR-Z's drive batteries also do eventually degrade and die, with a replacement being a roughly RM 6,000 bill when that time comes.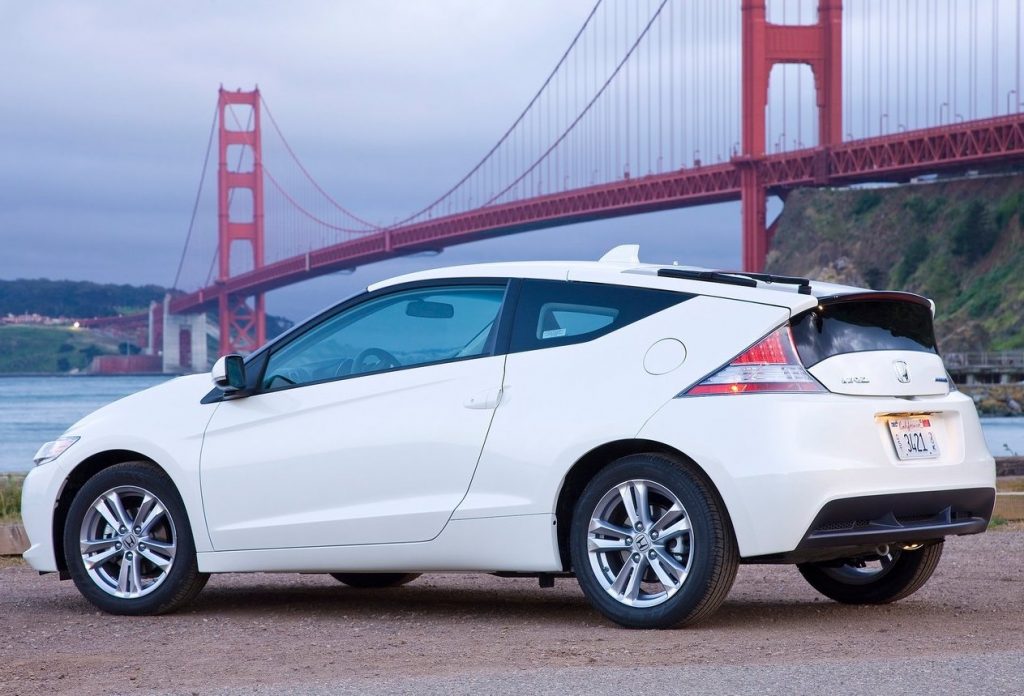 Moving inside the CR-Z meanwhile, this compact coupe unfortunately didn't inherit the packaging genius of the Jazz and does suffer a little more on practicality front than one might expect from a Honda product. Due to its drive batteries being stuffed under the boot floor, its titchy 225 litres of cargo capacity for instance is really only good enough for the weekly shopping or weekend getaway and not all that much more. 
Though even smaller than its shallow boot are its token rear seats, which are probably only suitable for the most flexible and short-legged of bipeds. Folding down the rear seat backs down does however handily expand cargo capacity to a significantly more usable 410 litres, which apparently translates to enough space for for two golf bags.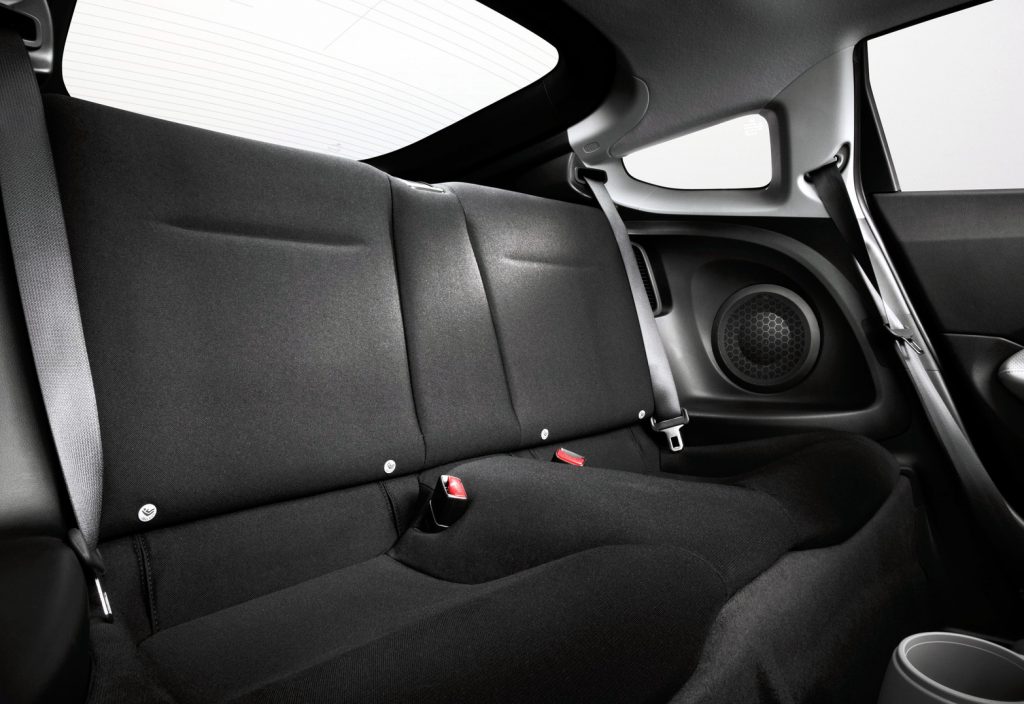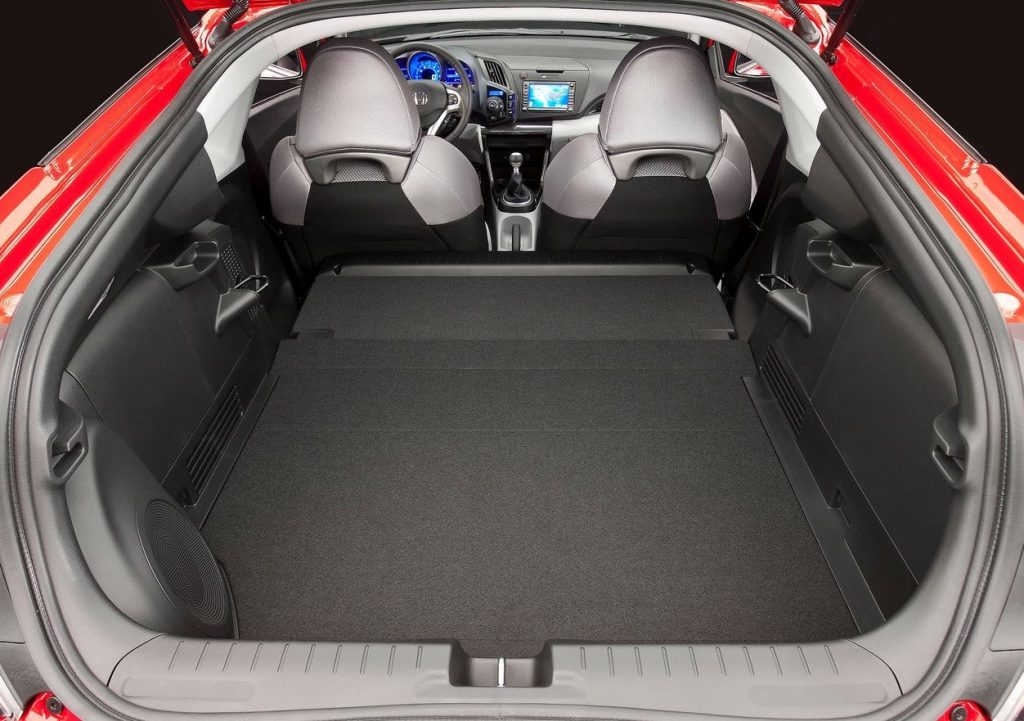 Things do get much better up front too, with a pair of supportive bucket seats and an adequately premium feeling cabin. A long list of standard equipment was throw in to further reinforce its premium-ness too, with said list including such creature comforts as cruise control, a six-speaker sound system and even a chilled glovebox.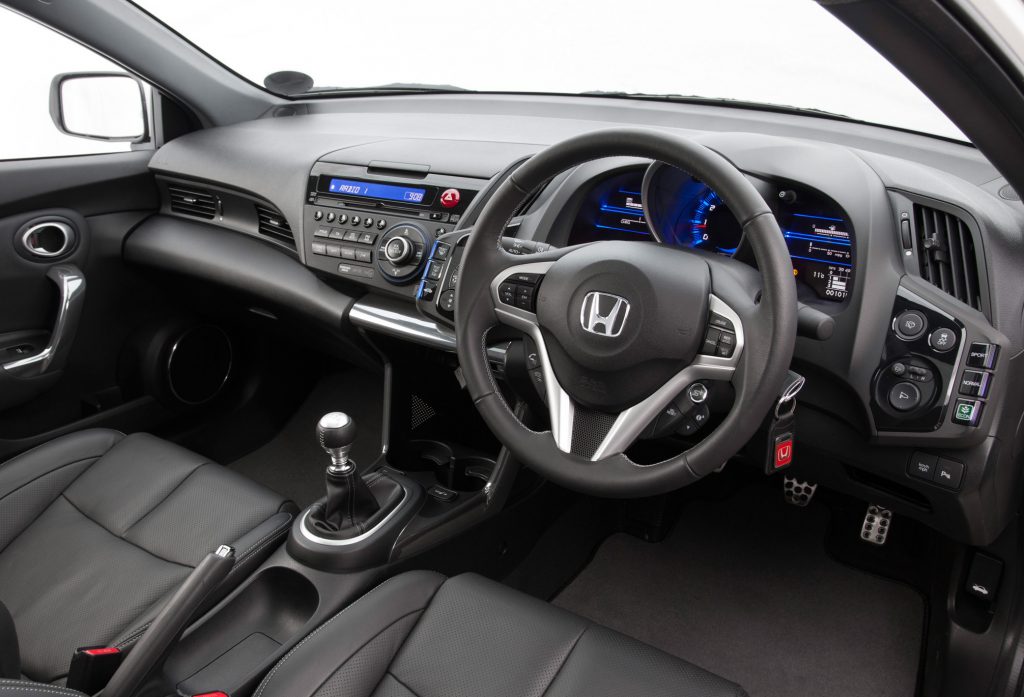 Priced from RM 40,000 for a pre-facelift example and from RM 50,000 for the post-facelift models, the CR-Z at this price does certainly make a compelling case for itself being an entry-level daily-driver sports car. Sure, it perhaps ain't no true competitor to the Civic Type R and some might even call it sacrilegious to call this a truly hot Honda, but eco coupe is undoubtably still fun yet frugal and premium yet affordable enough to persuade most auto enthusiasts in saying yes to it over a brand-new but soul-less econobox and perhaps even the cheapo petrolhead's go-to of a  clapped-out continental chariot. 
And if all that is said above still isn't convincing enough, just know too then there are still indeed some who work in this trade that runs one of these compact hybrid Honda coupes as their personal car. 'Nuff said, I think.