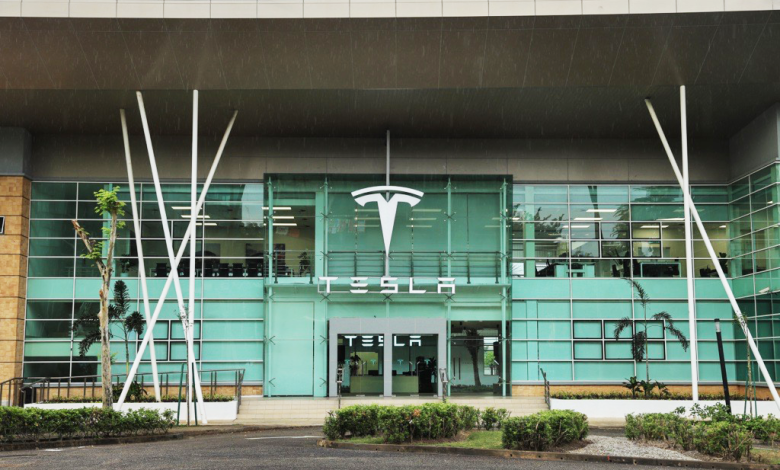 This new Tesla Centre will serve as the primary port of call for all sales and maintenance needs for local owners. 
While not exactly a secret since recruitment ads were up in June already, the first Tesla Centre in Malaysia has nevertheless finally opened its doors recently. 
Located in Cyberjaya, this new two-storey building will first serve as a retail area for its cars, with the later phase to introduce facilities offering delivery, maintenance and general after-sales support services. So to those who have recently placed an order for the Model Y or Model 3 EVs, you will likely be collecting (and eventually servicing) your brand new EV from this particular site.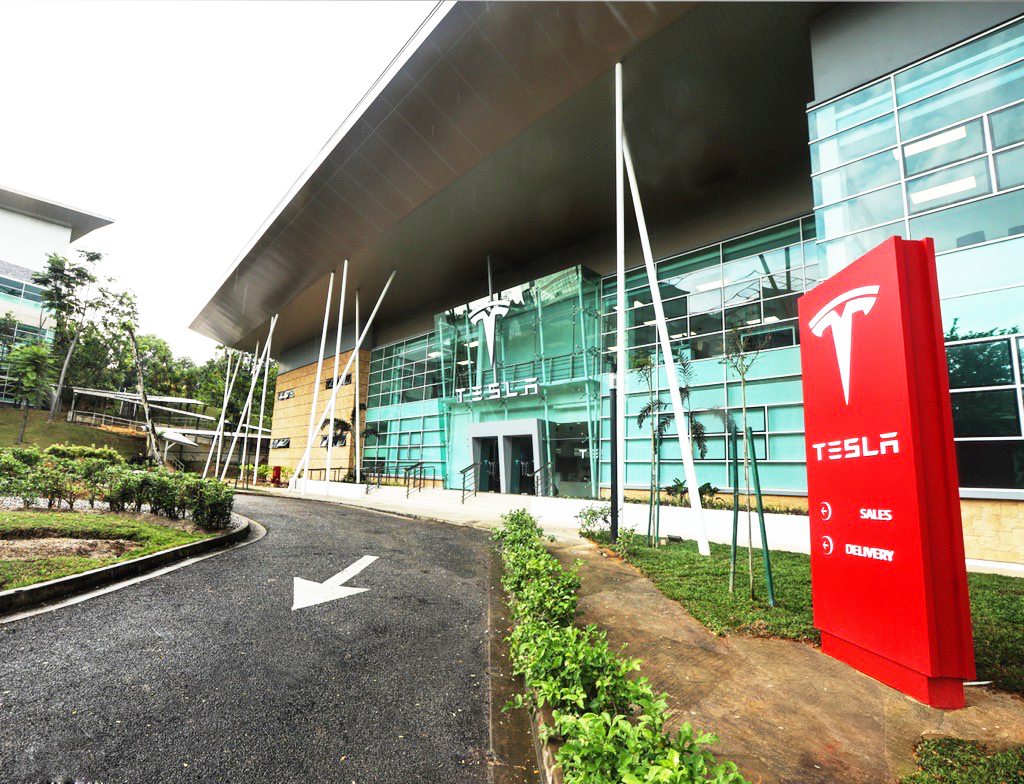 Completed in just two months, this new headquarters for Tesla in Malaysia will also serve as the central hub for all local corporate operations, marketing, training and customer support activities. The facility contains 8 Supercharger and 12 Wall Connector stations too, though it appears for these chargers to only be for internal use at the present moment at least. 
The Tesla Centre will currently display all trims of the Model Y crossover that will be available in Malaysia, with the newly updated Model 3 likely to follow suit in due course. Interestingly however, it is the Model 3 that is slated to arrive first by the end of this year, with the Model Y arriving only by early 2024.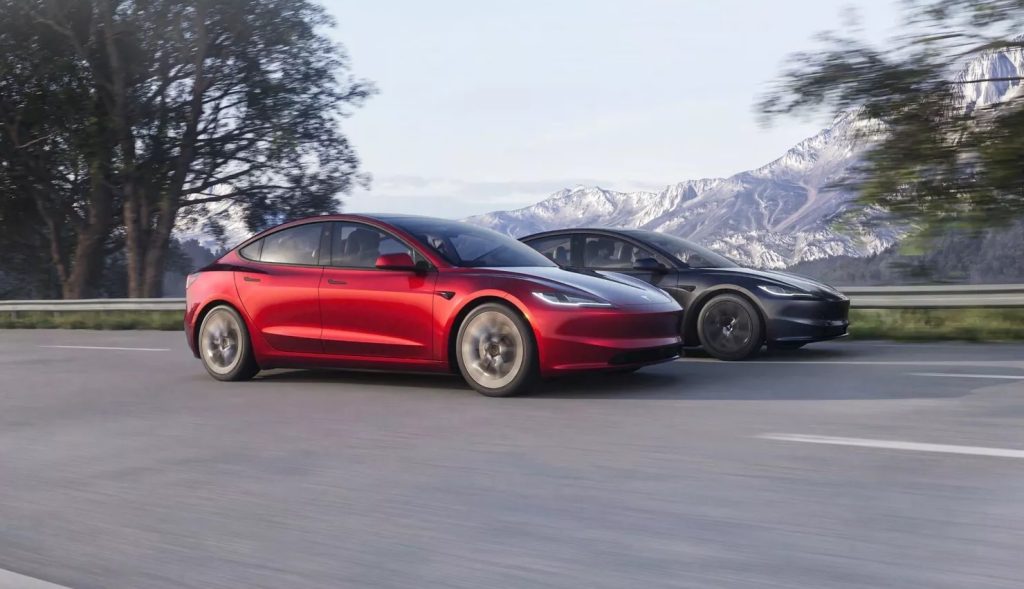 In a statement regarding the opening of this new Tesla Centre in Malaysia, the American EV manufacturer claims for this new site 'to reiterate its commitment to accelerating Malaysia's transition to sustainable energy by delivering a comprehensive and seamless Tesla ownership experience in the region'. This commitment will include its further investment in the creation of a local Supercharger network, in addition to establishing further Experience Centres, with the next one apparently to open in Pavilion Bukit Damansara within the month.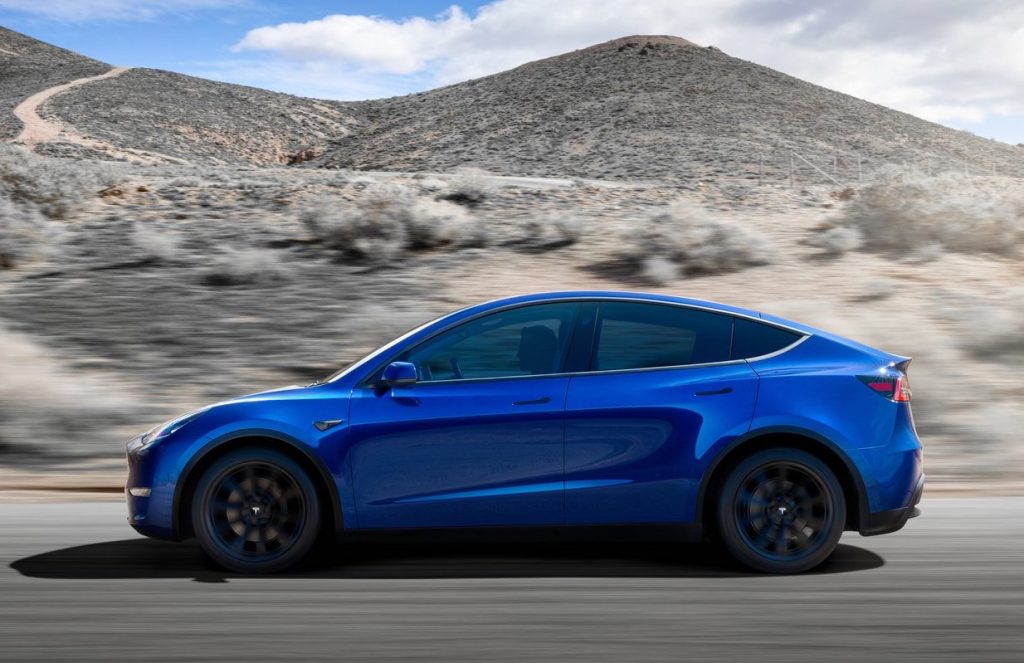 YB Senator Tengku Datuk Seri Utama Zafrul Aziz, Minister of Investment, Trade and Industry, who was at the opening ceremony meanwhile stated, "Tesla's direct presence in Malaysia will spur Malaysia's New Industrial Master Plan 2030's missions to rapidly enable our manufacturing industry to tech up, and push for net zero carbon emissions. More importantly, we are confident that the establishment of Tesla's sales, after sales support, as well as leading battery and supercharging technologies in Malaysia will facilitate knowledge transfer, help elevate our SMEs capabilities that feed into the Tesla ecosystem, and create more high-skilled, better-paying jobs for our people."
"Tesla's presence in Malaysia has also catalysed public interest and awareness in Malaysia's electric mobility. I hope Malaysians will share our pride in the launch of the Tesla Centre in Cyberjaya today, merely seven months after the first announcement of its entry into Malaysia. This is proof that MITI and its agencies have been true to our word on attracting the right investments, and on improving investors' ease of doing business in Malaysia. I look forward to more impactful actions from Tesla over the coming months," he added.