Automotive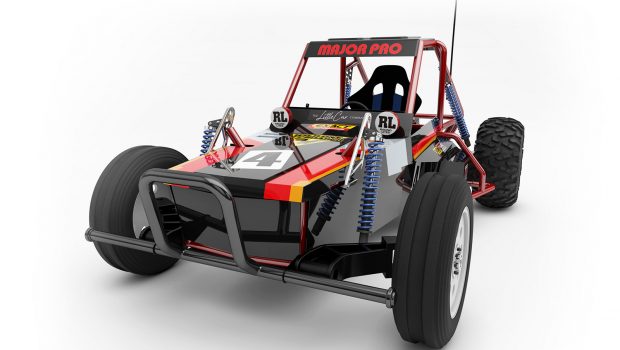 Published on April 29th, 2021 | by Joshua Chin
0
Tamiya Wild One Brought To Life As A Life-Sized EV Buggy
The popular Tamiya RC car has been reborn as an 8/10th-scale drivable all-electric off-roader. 
Kids of the '80s rejoice, as Tamiya has recently announced that its iconic Wild One radio-controlled off-road buggy is making a comeback. Rather than being the original 1/10th-scale however, this new iteration has rather grown somewhat to the point where one can forgo the R/C controller and hop in to drive it instead. 
Dubbed the Wild One MAX, this 8/10th scale version of Tamiya's iconic R/C buggy is developed in collaboration with The Little Car Company. And if that name rings a bell, that is because it is the same people behind the drivable fully licensed scale replicas of cars like the Bugatti Type 35 and Aston Martin DB5. 
Now speaking more about this life-sized Tamiya toy, it has been scaled up somewhat from its R/C car origins to be about 3.5 m in length and 1.8 m in width. It also weighs quite a bit more than the original too at 250 kg, excluding the sole occupant that will be sitting in the adjustable drivers seat.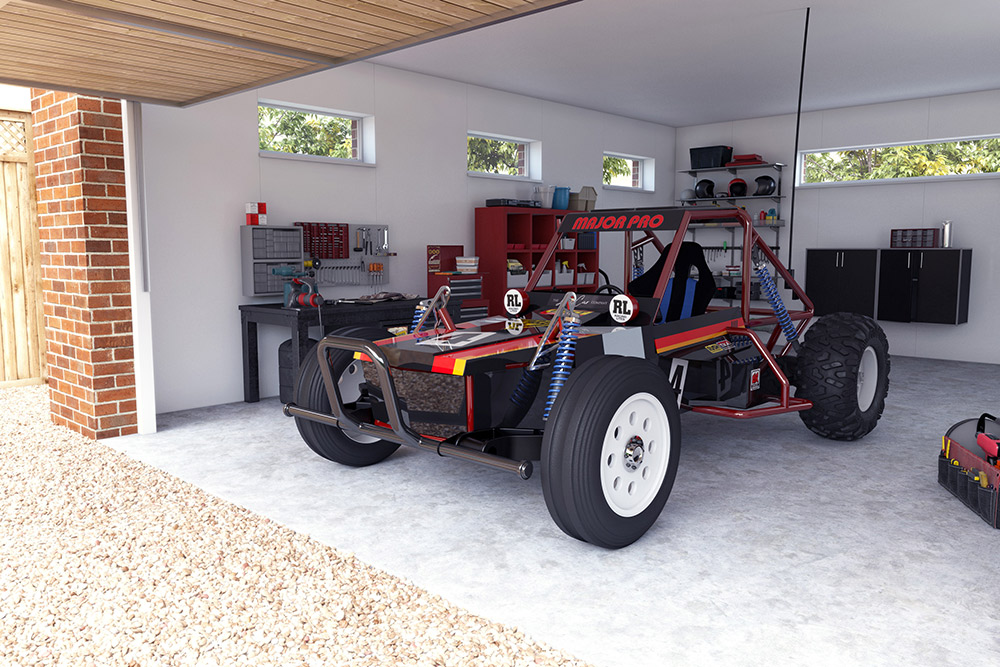 As for the mechanical underpinnings of this Wild One MAX meanwhile, it is still surprisingly similar in concept at least to its miniature equivalent by still being powered electrically powered. Though unsurprisingly both the motor and batteries for this scaled up version are have been made much bigger and more powerful, with the sole 5.5 hp rear electric motor now capable of rocketing this big boy toy to a top speed of 48 km/h and be hooned around for 40 km on a single charge. 
Further mechanical highlights with this life-sized R/C buggy includes the coilover suspension and hydraulically operated Brembo disk brakes (with regenerative braking) on each corner, hidden behind 15-inch wheels wrapped in off-road tyres. Digital gauges and a racing steering wheel are also to be found within the cockpit, along with a drive mode selector which allows the driver to select between Novice, Eco and Race modes.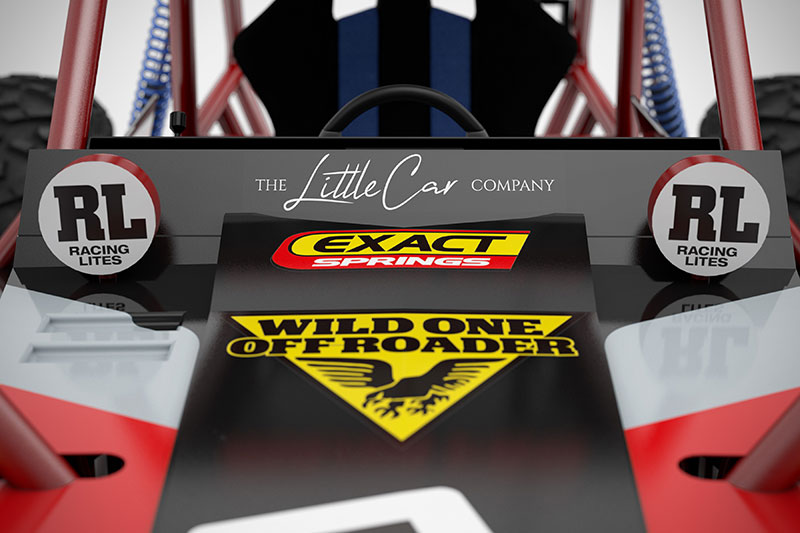 Much like its miniature model however, the Wild One MAX will be available as a kit that buyers can assemble at home. As with any Tamiya toy too, there will also be a selection of 'Hop-Ups' available to order.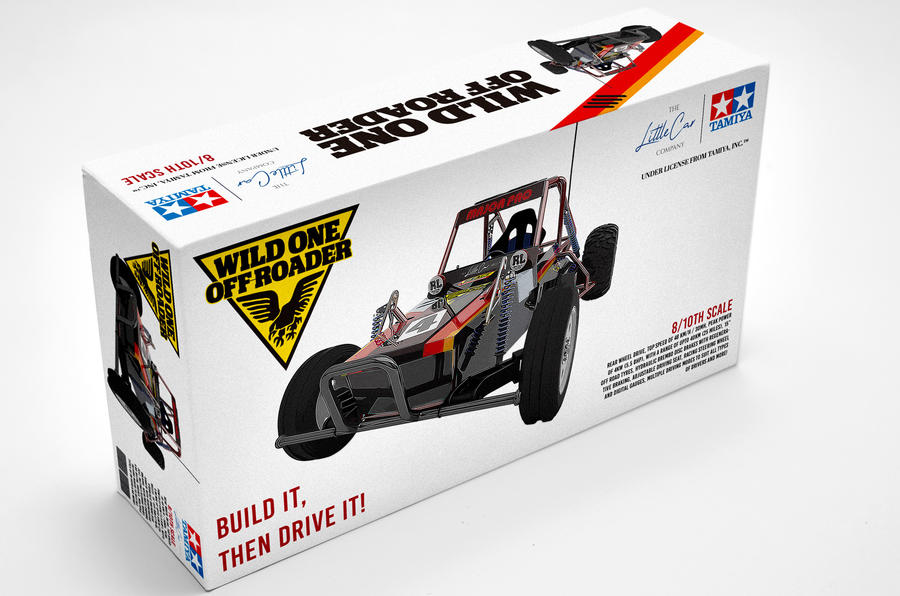 These Hop-Ups available include the option of various upgraded modular power packs that will bump up the power output and top speed of one's Wild One MAX. Though perhaps the more interesting Hop-Up on offer will perhaps be the Road Legal Pack that transforms the off-road buggy into a proper road-legal quadricycle, with the addition of brake lights, turn signals, reflectors and rear-view mirrors. 
Set to be officially available come 2022, this larger Wild One MAX will undoubtably cost significantly more than what the R/C car retails for. As big boy toys go however, the £6,000 (RM 35,000) estimated starting price really doesn't sound like too much for this limited-production life-sized Tamiya toy.