Automotive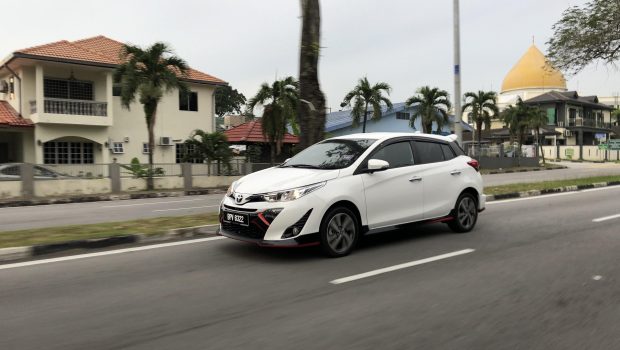 Published on May 11th, 2020 | by Hammer
0
SOCAR wants you to rent their cars to do deliver services
After rolling out their SOCAR Business Mobility plan barely a month ago to assist SMEs and delivery agents, SOCAR is now expanding their B2B business with their latest slate of partnerships. The new partnerships with e-commerce delivery partners Teleport, MrSpeedy, Lalamove and Pickupp are in line with the company's vision to empower Malaysians with more opportunities to generate income during the current economic uncertainty.
"At SOCAR, we constantly seek to use our technology to be champions of progress by partnering with businesses and stakeholders that share the same vision. We want to use our assets and platform to offer new means for Malaysians to generate extra income. With our vehicles, we are reducing the barrier to entry for Malaysians to join the sharing economy.
At SOCAR, we aspire to not just be a transportation enabler but to also be a driver for economic growth. We have learnt from our research that businesses ultimately want a partner who can help drive them forward. Through SOCAR's wide range of vehicles, competitive rates, convenient pick-up points and generous mileage and petrol allowance we can support businesses to grow sustainably while also reducing their day to day cash flow needs. Depending on their preference, these businesses can choose from over 2,000 cars in 1,000 locations in Selangor, Kuala Lumpur, Penang, Johor and Ipoh," said Leon Foong, CEO of SOCAR Malaysia.
Enabling e-commerce in the new normal of contactless deliveries
SOCAR Malaysia is partnering with Teleport, the logistics company of AirAsia as they expand their footprint regionally by providing mobility solutions for moving goods including fresh food, groceries, e-commerce parcels and even items such as medical aid. For those keen on becoming a delivery agent but do not have a vehicle, SOCAR is offering a special deal on the Perodua Axia, Perodua Bezza, Perodua Myvi, Proton Iriz and Kia Picanto in collaboration with Teleport in Klang Valley, Penang and Johor. To access this special promo, users would first need to sign up to be a delivery partner with Teleport. Users can apply through this link: http://teleport.asia/apply
SOCAR Malaysia will also be partnering with MrSpeedy, a delivery platform, with mobility solutions by offering a variety of vehicles. With this new partnership, Malaysians would now be able to receive parcels and make deliveries with ease.
To further complement the delivery ecosystem, SOCAR will also be offering exclusive deals to Lalamove and Pickupp Delivery Partners for their bookings, where they can choose from 12 different car models, namely the Perodua Axia, Honda City, Honda Jazz, Honda BR-V, Toyota Vios, Toyota Rush, Perodua Myvi, Perodua Bezza, Perodua Alza, Proton Iriz, Volkswagen Polo and Kia Picanto.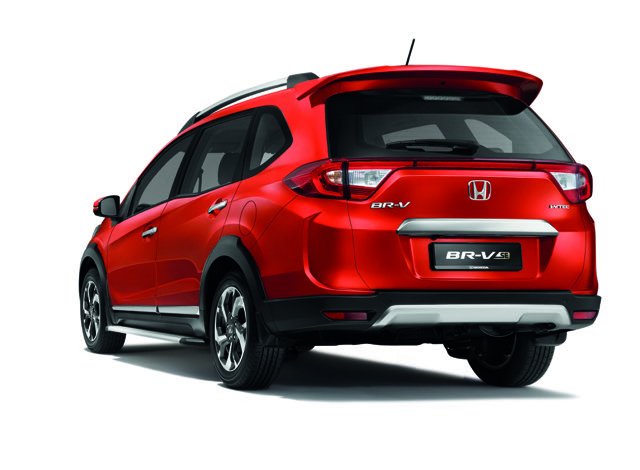 No pain from the rain this Ramadhan with SOCAR
"This Ramadhan, with popular food sources like bazaars and buka puasa buffets not operating as usual due to the conditional movement control order, efficient delivery of freshly prepared food and other items for festive preparations is more important than ever. Rainy weather can indeed be an unwelcome dampener, hence, we see SOCAR as an ideal option for independent delivery providers and small businesses to stay dry when delivering food and other items during rainy weather.
This idea was sparked after seeing motorcyclists, including delivery agents, sheltering from the rain under flyovers and other ad-hoc rain shelters. With SOCAR as an alternative, we don't want the rain to stop our brave frontliners from delivering the joy during this period," added Leon.
All users that have made a SOCAR booking are entitled to free petrol worth 20km of mileage for each hour booked (capped at 240km for 12 hours booking). Users can also choose from hourly and daily bookings for a variety of cars ranging from Perodua Axia and Honda City to Volkswagen Polo and many more, available in over 1,000 locations.
This announcement also comes shortly after SOCAR Malaysia's recent partnership with Honda to provide frontliners with mobility support.
To find out more about SOCAR's partnership with Teleport, MrSpeedy, Lalamove or Pickupp and for further assistance, please contact the customer care lines or email listed below:
Teleport – users would need to drop an email to [email protected]
MrSpeedy – 03-2788 3797 / 03-2724 7117
Lalamove – 017-800 9518
Pickupp – users would need to contact customer service via the live chat function
To use SOCAR, download the app on the Google Play Store or Apple App Store and follow SOCAR's Facebook page for the latest updates.