Automotive
News
Hello smart App Debuts In Malaysia Ahead Of Smart #1 Launch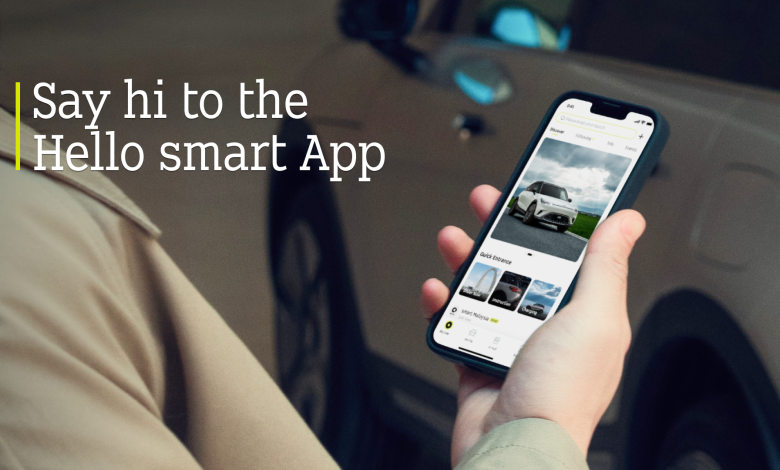 Smart pre-empts the local launch of its first cars by first debuting its one-stop Hello smart App. 
It appears as if Smart (or more correctly: smart) is really wishing to hit the ground running in Malaysia. This is as despite not having any cars to offer over here just yet, the once-German-now-Chinese automaker has already announced the local launch of its new 'Hello smart App',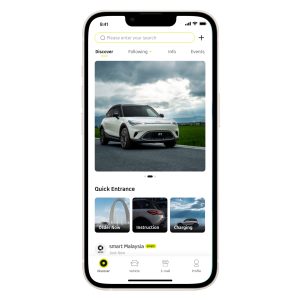 Though credit where credit is due, this smartphone app does serve as an effective marketing strategy to introduce prospective owners about their upcoming models. Such is because from the Discover tab within the Hello smart App itself, users of the app will be able to access the 'latest news, events, and a community page, as well as digital product e-Brochures and notifications' from the brand. 
And if prospective buyers do wish to eventually own one of these smarts, they can personalise their prospective EVs, estimate monthly payments and even apply for bank loans through this Hello smart App too. There is unfortunately no explicit mention of the capability to purchase a car directly from the app however, but the e-Mall tab within the app nevertheless will be more than happy to sell you a range official smart merchandise and accessories.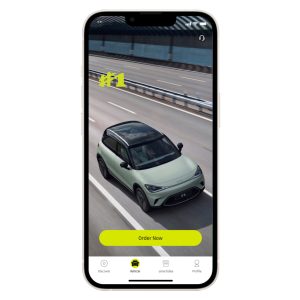 As for those who do eventually get their smarts meanwhile, owners can use the Hello smart App to observe real-time vehicle information like battery status, charging status, estimated driving range and even location of their EVs from their phones. Remote control of the vehicle's air conditioning, doors, windows and charging time schedule are also features touted by the app.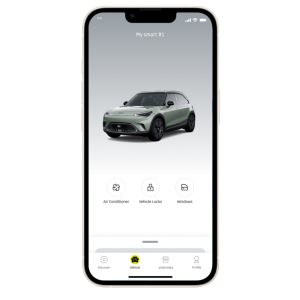 Rather ingeniously for an EV marque, one of the highlight of Hello smart App focuses is its live charging map feature. Touted to be the first app by an automotive brand to provide a comprehensive EV charging map in Malaysia, the automaker is currently claiming that its app can offer real-time charging point information (including the availability status) on 70% of public charging points locally. 
Moreover, smart has also integrated what it dubs as 'One-Stop Service Home Charging Solution' feature within the smartphone app. This feature is claimed to offer a hassle-free home-charging solution for its customers, through streamlining the purchase, installation, and appointment scheduling process for smart's own smartCharge Home Chargers.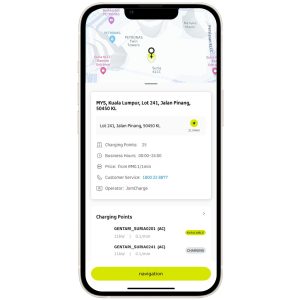 The Hello smart App is currently available for download from the Apple App Store, Google Play Store, and Huawei App Gallery. The automaker has also announced that an update for its app to enhance its usability and convenience is scheduled for the fourth quarter of 2023, which is just in time for when their first cars are supposedly to arrive locally.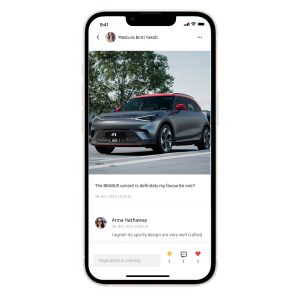 PRESS RELEASE: With the official launch of its first model, the smart #1, only a few months away, smart Malaysia has raised excitement levels in the EV market by launching the first version of its Hello smart App, an innovative application that enhances the digital personalization of the smart Premium customer Experience. The app underscores the company's commitment to empowering smart #1 customers by seamlessly integrating technology into their daily routines, enhancing convenience, and elevating their overall ownership journey.
Enabling A Comprehensive and Seamless Digital Journey 
A ground-breaking digital experience, the Hello smart App is set to revolutionize the electric vehicle (EV) landscape in Malaysia with its user-friendly four-tab layout promising to simplify and enhance the digital journey for EV enthusiasts.
Each tab allows access to a world of options. For instance, the Discover tab provides access to the latest news, events, and a community page, as well as digital product e-Brochures and notifications.
Next, using the Vehicle tab, users can personalize their vehicles, estimate monthly payments, apply for loans, book services, and access real-time vehicle information. This information includes Battery Status, Charging Status, Driving Range, and Location. Additionally, users can remotely control the air conditioner, door, windows, and schedule the charging time.
The e-Mall tab accesses a virtual store for official smart merchandise and accessories and offers users an opportunity to earn loyalty points that can be redeemed for exciting rewards, while the Profile tab summarizes all smart App functions and offers personalization options.
"In our quest for a user-friendly digital journey, smart Malaysia is committed to boosting the connection between smart vehicle owners and their cars. We are thrilled to introduce the Hello smart App, which takes integration to the next level, keeping users in the loop and connected. We believe this app will deepen our owners' affection for the brand, offering an innovative and all-encompassing experience." said Zhang Qiang, CEO of smart Malaysia.
Offering first-in-Malaysia features including integrated charging map 
Following extensive study of how users integrate vehicle usage with their digital lifestyle, the Hello smart App introduces four in-app features new to the EV market in Malaysia. These are the live Charging Map & Navigation System, Vehicle Booking & Financing Loan Application, One-Stop Service Home Charging Solution, and Community Engagement that offer a seamless ownership experience and the opportunity to engage with the smart community.
One particular standout feature is the live Charging Map. While EV ownership numbers continue to rise exponentially, range anxiety remains a key concern. Realising the need to address this issue, smart Malaysia has collaborated with EV charging ecosystem stakeholders to become the first app by an automotive brand to provide a comprehensive EV charging map. Real-time charging point information including the availability status are accessible through the Hello smart app with 70% of public charging points are already integrated. This eliminates the need for multiple apps and allows owners to locate available charging points, initiate the charging process, and make payments.
Another innovative feature is the ability to apply for loans directly through the app. This service sets a new standard for convenience by simplifying processes and eliminating manual procedures, making EV ownership more accessible and hassle-free.
smart Malaysia has also included the One-Stop Service Home Charging Solution feature, streamlining the purchase, installation, and appointment scheduling for smartCharge Home Chargers, ensuring a hassle-free and time saving solution for users.
Finally, the app also includes a community page where users can connect, share experiences, and exchange insights with fellow smart enthusiasts. Fans will receive loyalty points when they invite friends to purchase smart car, and they can use these points to make purchases from a wide array of official merchandise, accessories, and charging solutions offered by the e-Mall.
The first version of the Hello smart App already includes several functions, and smart Malaysia promises to introduce even more functions and features soon. The first update is scheduled for release in Q4 of 2023, further enhancing usability and convenience.
Discover the Hello smart App today and revolutionize the way you drive. Stay in tune with your car's needs, indulge in a seamless digital journey, and embrace the future of smart driving. The Hello smart App is now available for download on the Apple App Store, Google Play Store, and Huawei App Gallery.
smart fans can check out the launch of Hello smart App via smart Malaysia's Facebook. Interested in learning more about Hello smart App, please visit the smart Malaysia's website at https://my.smart.com/#/connectivity.