Cars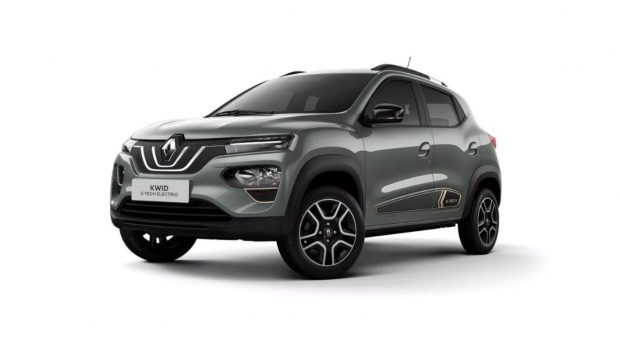 Published on April 20th, 2022 | by Aaron Fernandez
0
Renault Kwid E-Tech makes its way into Brazil
Renault has just launched their all-new electric Renault Kwid E-Tech in Brazil. This new entry-level hatchback is by no means a new release. It was first revealed at the Auto Expo 2020 and was named as the K-ZE. The vehicle is also sold in Europe under the Dacia Spring EV name.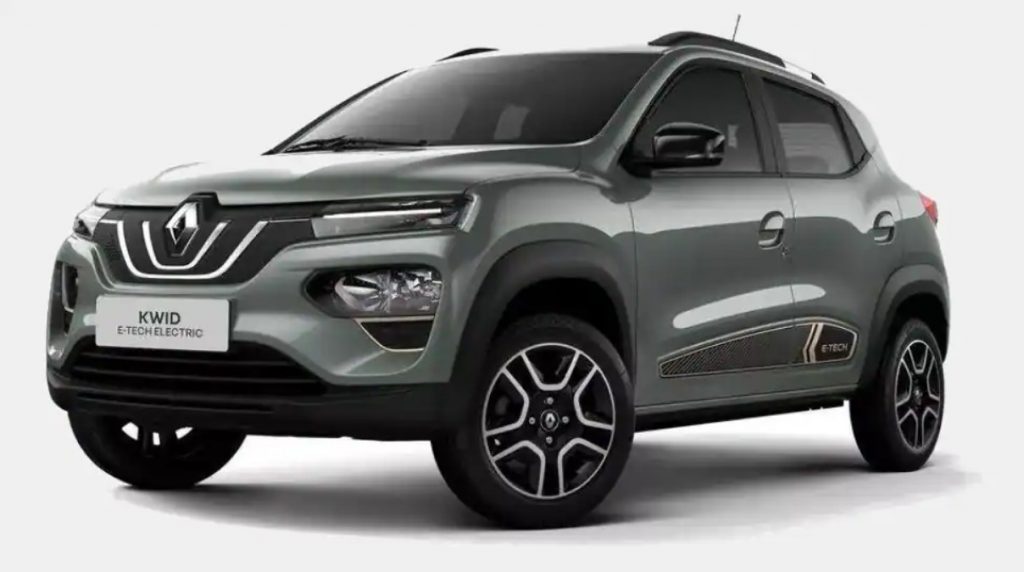 Renault have already surprised many when they were one of the top-selling EV brands in Europe. The launch of the Kwid E-Tech will definitely captivate many buyers in Brazil with its price of 142,990 Brazilian Reals. This price also makes it the cheapest electric vehicle sold in Brazil.
The new electric version of the Kwid is powered by a 65hp electric motor. With its 26.8kWh battery pack, Renault claims that the vehicle has a range of 298km in city traffic and 265km during city and highway driving. Its tiny output of 65 horsepower lets it go from 0-50km/h in 4.1 seconds, very slow.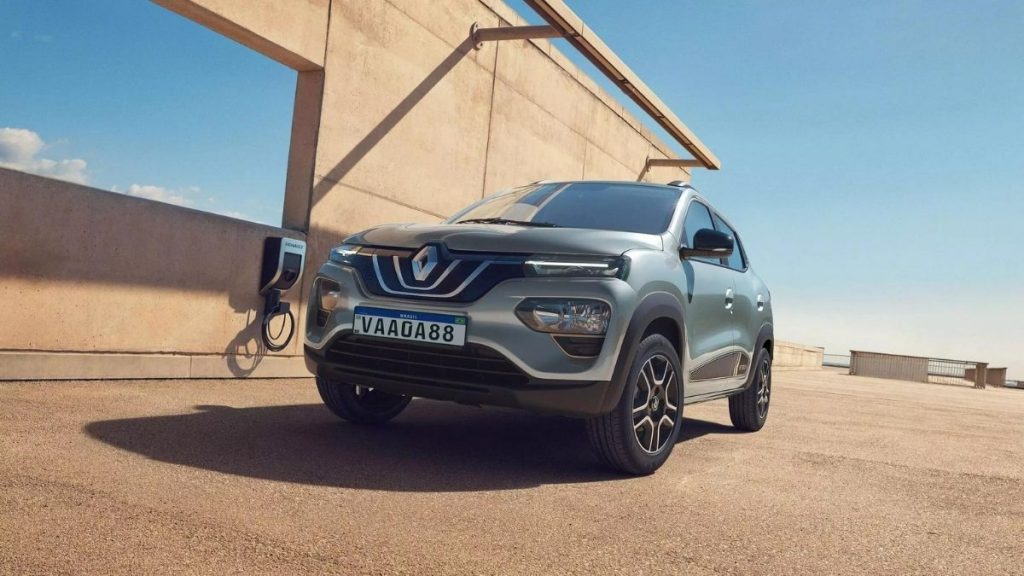 Charging time is also reasonably slow, taking around nine hours with a normal domestic outlet that you find at home to charge up to 190km range. Meanwhile the same amount of range can be obtained in just 40 minutes at a fast-charging station.
Inside, the Renault Kwid E-Tech has been fitted with an electric vehicle-specific instrument cluster. The overall interior is very similar to the ICE version of the Kwid. Some notable and updated features include 7-inch touchscreen infotainment display, power windows, steering wheel with four spokes and regenerative braking.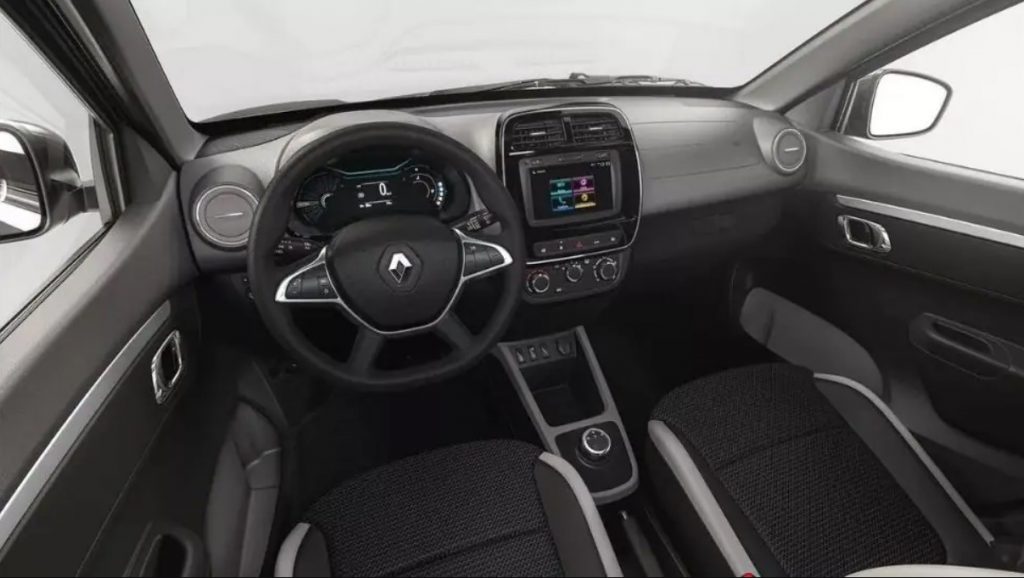 Safety has not been forgotten with the Renault Kwid E-Tech either. Its safety features include 6 airbags, Electronic Stability Control, ABS with EBD, hill start assist, tyre pressure monitoring system as well as Auditory Vehicle Alert System (AVAS) which delivers an audio cue to pedestrians for extra safety. There are three colour options to choose from – Noronha Green, Glacier Polar White, and Diamond Silver.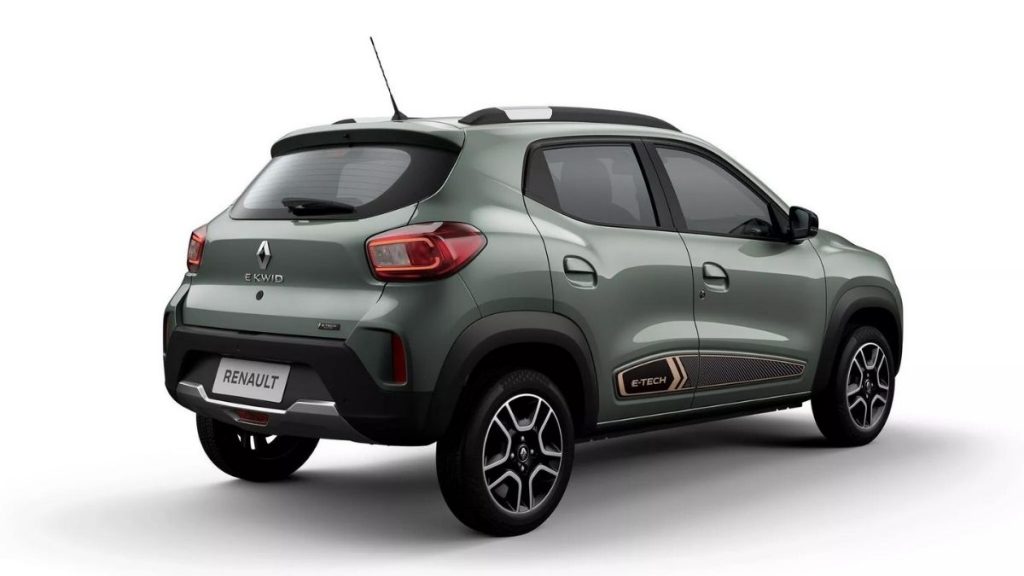 The Kwid E-Tech is Renaults newest addition to the Brazilian market. The company has also recently revealed that they will be bringing more of their hybrid vehicles into the Asian car market with the help of Geely. If the Renault Kwid E-Tech ever makes its way to Malaysia, it may not be the cheapest EV here, but it might be reasonably priced at around RM130k.