Automotive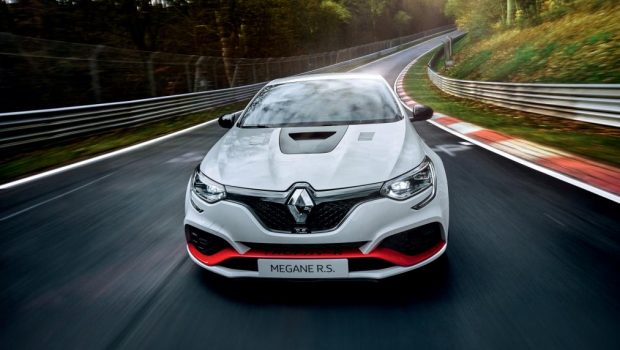 Published on May 22nd, 2019 | by Hammer
0
Renault MEGANE R.S. TROPHY-R is back as the Nordschleife king
This Megane R.S. Trophy, the Renault MEGANE R.S. TROPHY-R, equipped with the same 300hp engine, owes its increased speed to the weight reduction (up to 130 kg), the work on aerodynamics and the more radical development of its chassis for road holding.
The Renault MEGANE R.S. TROPHY-R will be launched on the market before the end of 2019, as an exclusive limited edition of a few hundred units only.
Renault Sport has built on a partnership with some of the most recognised specialists in their disciplines: Akrapovič, Brembo, Bridgestone, Öhlins and Sabelt.
MEGANE R.S. TROPHY-R sets a 07'40''100 new record on the Nordschleife 20.600 km lap, and a 07'45''389 reference time on the official whole lap of 20.832 km.
With drivers from the Renault [email protected] Team Daniel Ricciardo and Nico Hülkenberg behind the wheel, on 24 May in Monaco, on the fringes of the Formula One Grand Prix, the MEGANE R.S. TROPHY-R will make its first physical appearance.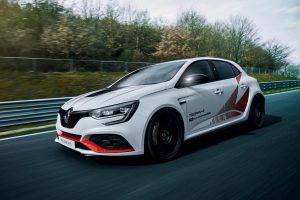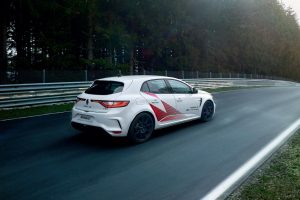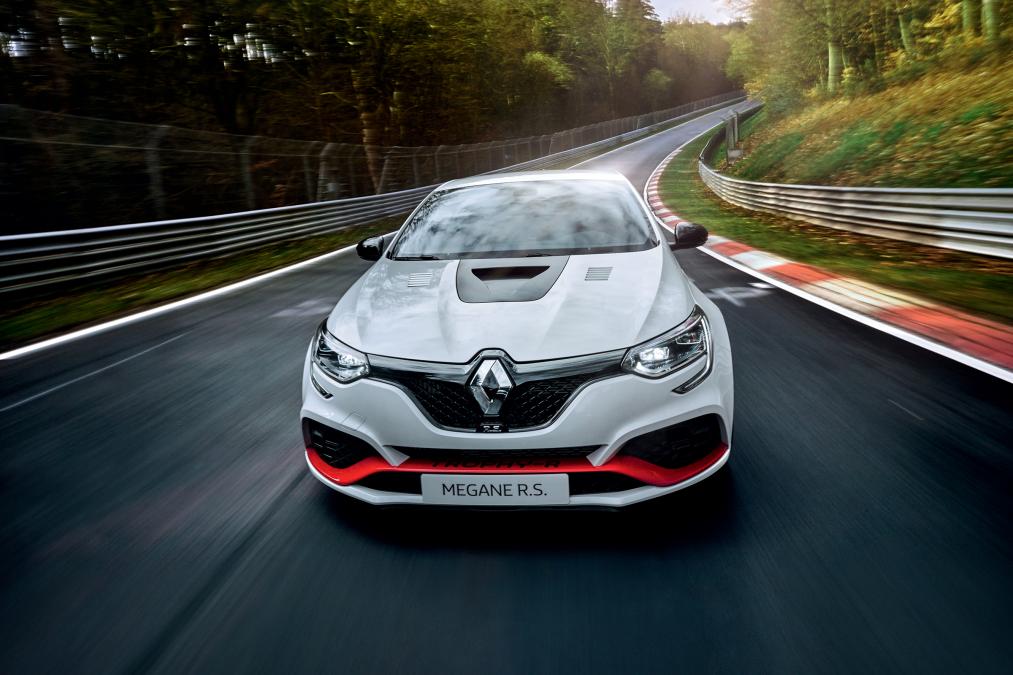 For starters, based on the existing Cup chassis with limited slip differential, Renaultsport has stripped no less than 101kg of weight out of the car bringing it down from 1,381kg to 1,280  as well as adding a number of highly specialised components.
These range from a set of custom Michelin Pilot Sport Cup 2 tyres through to an Akrapovic exhaust system made out of titanium and Ohlins "Road&Track" adjustable dampers complete with composite springs on the front.
The engine, meanwhile, is a new 275hp version of the Megane Renaultsport's customary 2.0-litre turbo, 10hp stronger than before. Helping it stop, the Trophy-R also gets enlarged steel and aluminium brake discs, which contribute a 3kg weight saving, too.
It's the inside where the weight really falls off starting with the Trophy-R having only two seats. Which just happen to be polycarbonate Recaros that are a massive 22kg lighter than those fitted as standard. A motorsport-style lithium-ion battery saves 16kg.
Other unique interior details include an Alcantara steering wheel, the absence of air conditioning, no stereo, and a boot layout that will accommodate four spare wheels. It really is aimed squarely at track day junkies.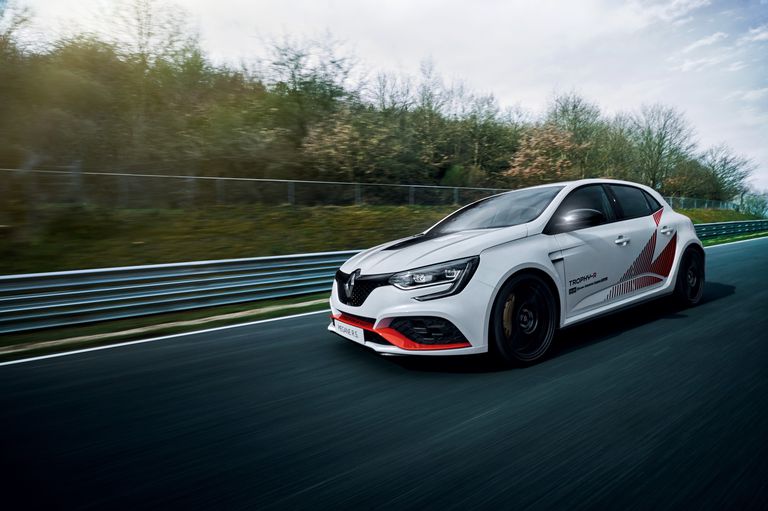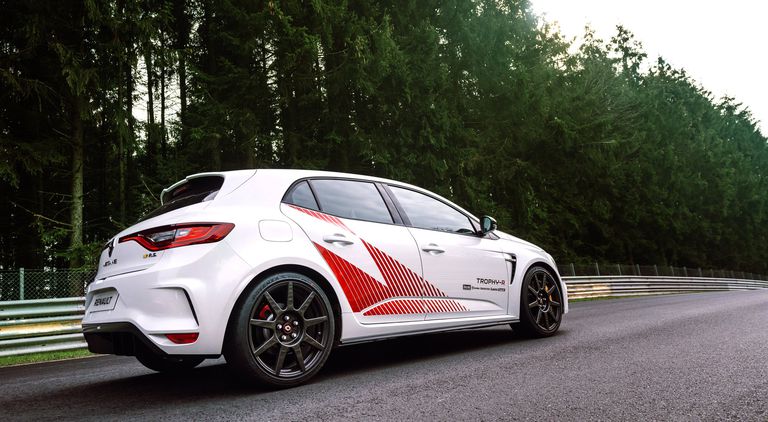 On the outside there's a black roof, (optional) pearlescent white paint, and "Vif" red graphics and detailing. The 19-inch Speedline wheels are finished in a choice of red or black, just to complete the motorsport look. The rear windscreen wiper has been removed as another weight saving.
It is an astonishingly focused car and some 14 seconds quicker round the 'ring than the last Renault record holder, the 2011 Megane RS Trophy. It's also the spiritual successor to the previous generation Megane R26.R, which also set a fastest lap in its time.