Automotive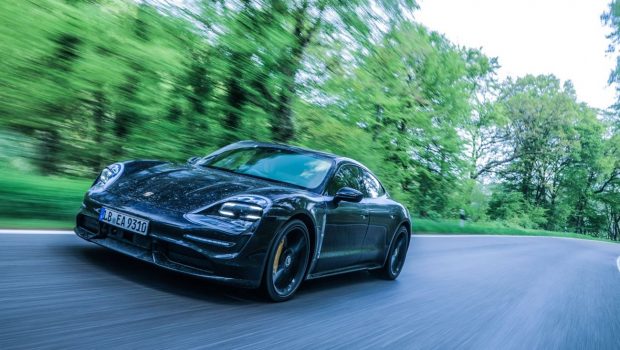 Published on July 20th, 2019 | by Hammer
0
Porsche Taycan models and power outputs shared
Porsche first ever full electric car is about to be launched for the global market and it will be offered in three main versions. The basic Porsche Taycan model will be offered with a battery of 80 kWh, with rear wheel drive and two power options for a single electric motor: 326 or 381 hp.
The Taycan 4S will offer a 96 kWh battery, a rear-wheel drive system and two electric motors, again in two options of choice: 435 or 490 hp.
(Fact: Taycan's wheelbase measures 2,910 mm, being smaller than a Panamera, but larger than a Macan and significantly larger than a 911).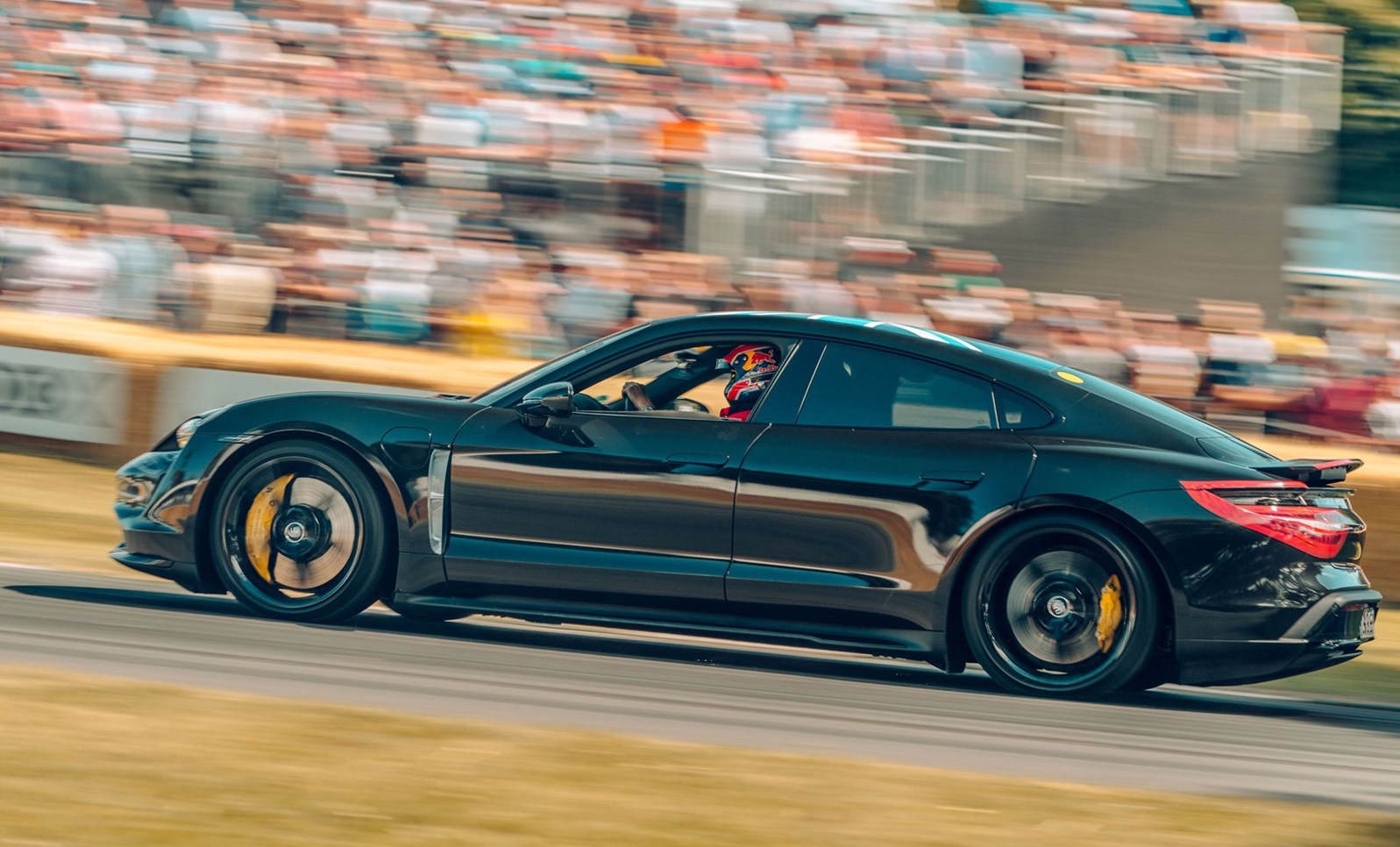 The Porsche Taycan Turbo will have an electric motor that produces 218 hp and 300 Nm, and the rear one with 408 hp and 550 Nm (both capable of up to 16,000 rpm). The total power generated by the system is 626 horsepower and the maximum torque can reach just 1,000 Nm, although no more than ten seconds through an overboost function.
It is interesting to find out that each electric motor has its own gearbox with two reports, and a rear-axle has an electronically controlled differential. The lithium-ion battery on the Taycan Turbo is LG Chem production, weighs 650 kg, has a 96 kWh capacity and a liquid cooling system. And Taycan's electrical system itself works with a voltage of 800 volts compared to about 400 on the current Tesla machines.
The charging process will be a fast one depending on the used terminal, but the maximum battery can be charged up to 250 kW (up to 350 kW by 2021 and a wireless charging system ready). The maximum autonomy that can be recorded with a single full is 515 km in the most economical way.