Automotive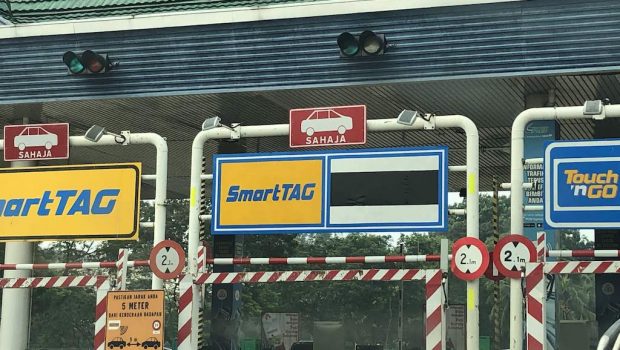 Published on November 6th, 2019 | by Hammer
0
Touch & Go Reloads at all PLUS highways has STOPPED!
Starting yesterday morning motorists travelling along all PLUS highways were no longer able to reload their Touch n' Go cards at all toll plaza exit lanes. Many Malaysians have reacted negatively to this move by PLUS and many others are upset that they have to get their Touch & Go cards reloaded at petrol stations, banks and the toll plaza offices.
Well, we all know that there are over 11,000 reload facilities to be found at ATMs, petrol stations, convenience stores and shopping malls, but they are all not as easy and convenient as driving up to a toll plaza and reloading.
PLUS Malaysia Berhad issued a statement saying the decision to do away with the service is aimed at reducing congestion caused by commuters reloading their cards at toll plazas, especially during peak hours.
We are in 100% total agreement with the move to stop the reload of Touch & Go cards at all toll plazas, BUT this move by PLUS is like ripping a band-aid of a wound!
Malaysian PLUS users are of course not happy and we suggest that PLUS re-think this move and instead have NO Touch & Go cards reload during PEAK hours ONLY.
PLUS should allow Touch & Go card reloads during OFF-PEAK hours like late at night and during the middle of the day when traffic is not heavy at toll plazas. Also, do not allow Touch & Go card reloads during festive seasons.
PLUS has also issued a statement saying that abolishing the reload booths along the highway between Ipoh South and Seremban had reduced traffic congestion by 60%. This is of course good news for the rest of us who have auto reload Touch & Go cards linked to our credit cards.
PLUS advised motorists to ensure their Touch 'n Go cards had sufficient balance prior to their journeys and they also engaging with Touch 'n Go Sdn Bhd to ensure their kiosks are in good working condition at all times.
Lets see if our suggestion is taken into consideration.