News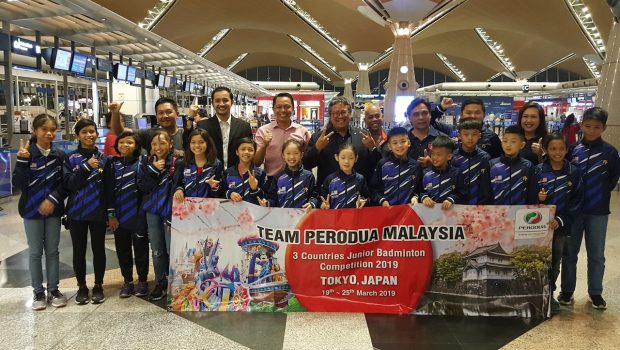 Published on March 25th, 2019 | by Hammer
0
Perodua flies 15 student athletes to Tokyo  
15 of the most promising young stars from the 2018 Ministry of Education-Perodua Badminton Talent Development Programme (BTDP) are in Tokyo for the inaugural Tri-Country Junior Badminton Competition.
Hosted and organised by Perodua's technical and technology partner Daihatsu Motor Company of Japan, the competition will see our young Malaysian talents go up against their Japanese and Indonesian counterparts, cultivated from similar badminton programmes in those nations.
"Perodua's participation in the Tri-Country Junior Badminton Competition further reinforces our long-term commitment to a sport so close to the hearts of Malaysians. For us, this programme is part of our plan to give early exposure of international competition to these student athletes.
"It is also our Corporate Responsibility initiative towards the development of Malaysia's youth and human capital," said Perodua President and Chief Executive Officer Dato' Zainal Abidin Ahmad.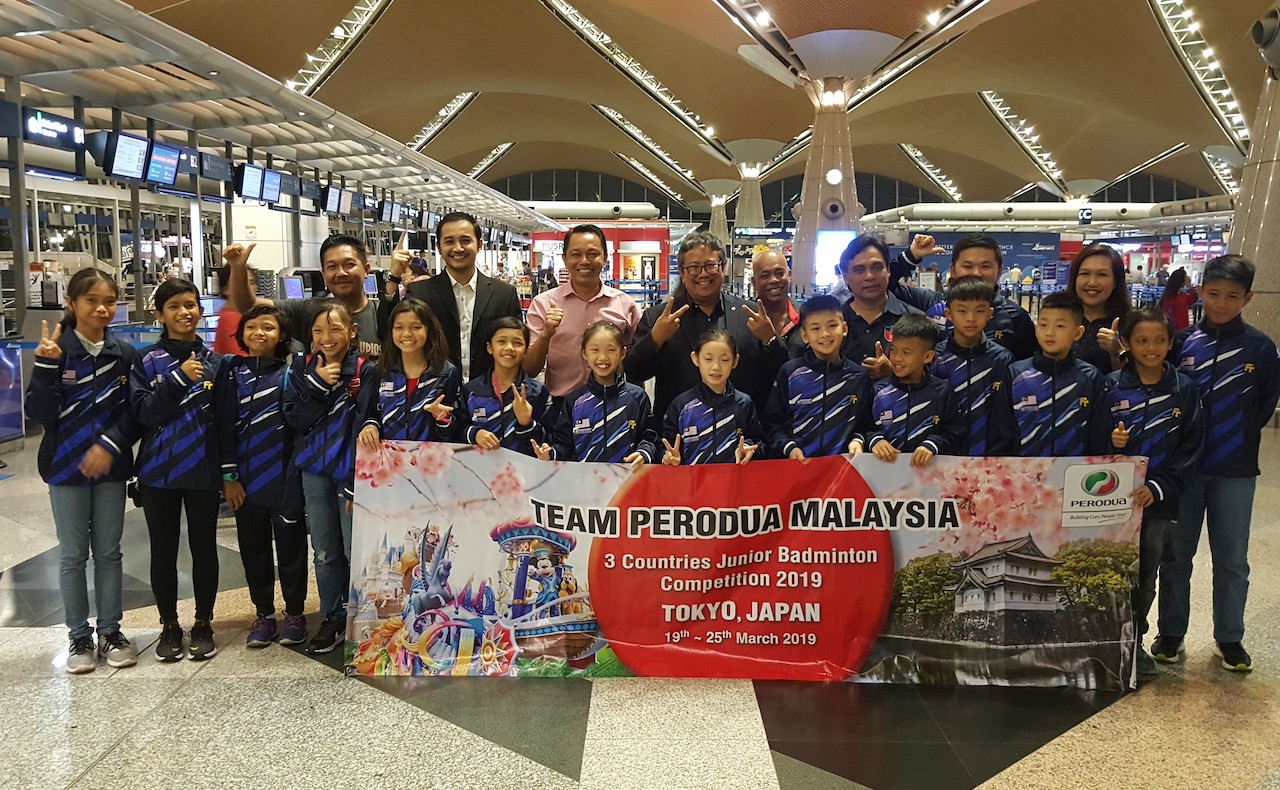 On 24 March, a total of 40 school children comprising 15 Malaysians, 15 Japanese and 10 Indonesians, all aged 9-12, will compete at the Ajinomoto National Stadium in Tokyo, Japan.
"Many of our young stars here have never set foot outside Malaysia before, and are thrilled and thankful for this opportunity to visit Japan and bring back unforgettable memories. They will also be able to make new friends from Japan and Indonesia and perhaps exchange tips on badminton.
"On behalf of Perodua, I thank Daihatsu for hosting and organising this competition between three badminton-loving nations, and the Malaysian Ministry of Education (MOE) for working with us to develop the next generation of shuttlers who will hopefully make Malaysia proud one day," Dato' Zainal added.
In October 2018, the MOE and Perodua successfully wrapped up the first year of the BTDP, which involved 2,800 primary school children, 140 coaches and 70 badminton development centres throughout Malaysia.
On a professional level, the Perodua Malaysia Masters, an international Badminton World Federation tournament, was successfully held for the second time under this title in January at Bukit Jalil's Axiata Arena.