Automotive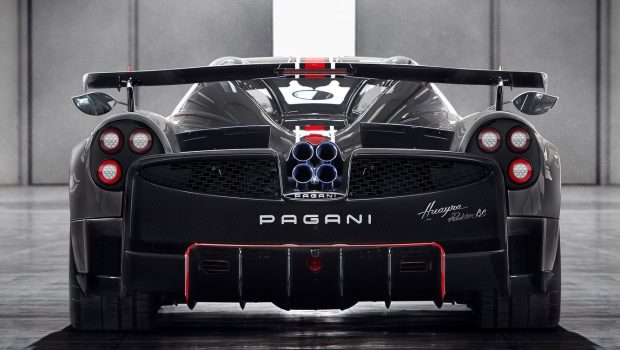 Published on August 3rd, 2019 | by Hammer
0
Pagani Huayra Roadster BC, the most awesome looking car for 2019
Here is a street-legal Pagani hypercar that would combine the unparalleled sensations of driving a roadster with the most advanced technology available.
A road machine created with the latest technologies derived by Pagani Automobili's track experience and in accordance with the key concepts of Pagani's DNA. In other words, an intuitive and easy-to-drive vehicle you can master after just a few miles and in which you can enjoy a full open-top experience without affecting the performance.
AERODYNAMICS
The Pagani Huayra Roadster BC was designed to generate an aerodynamic load with a downforce target of 500 kg at 280 km/h (1,102 lbs at 174 mph) while maintaining a ground clearance that will allow passengers to enjoy driving at its finest, whether it's on public roads or racetracks.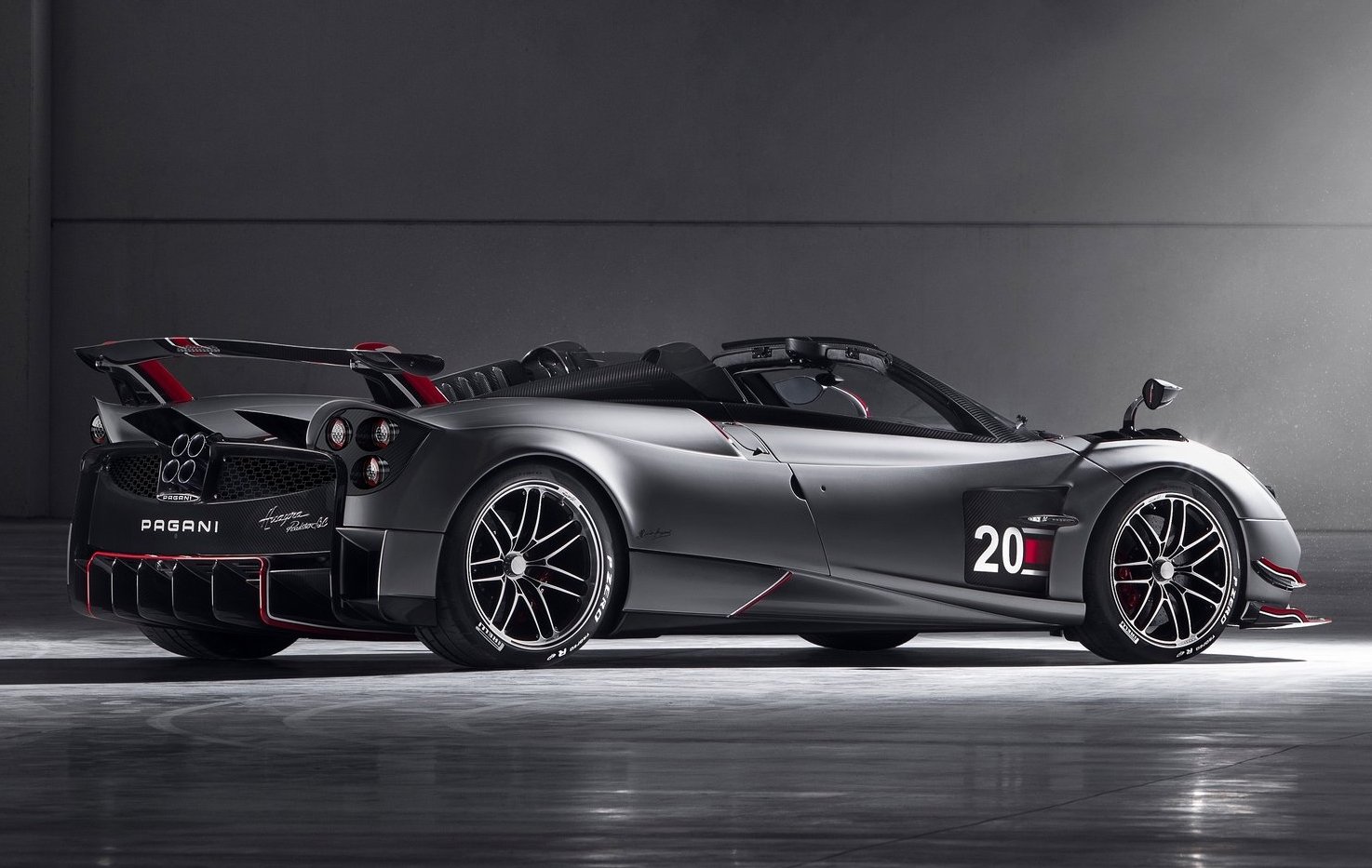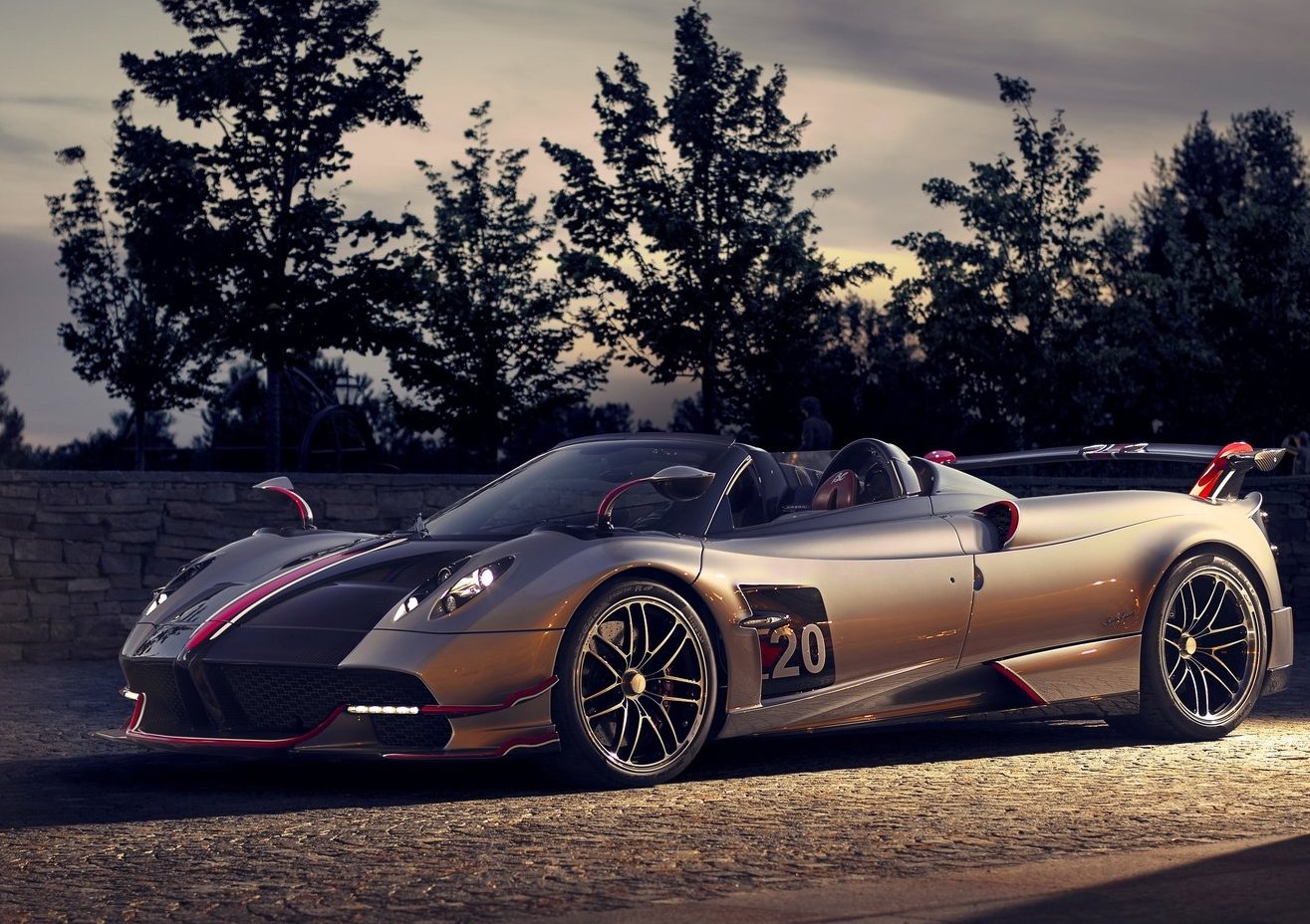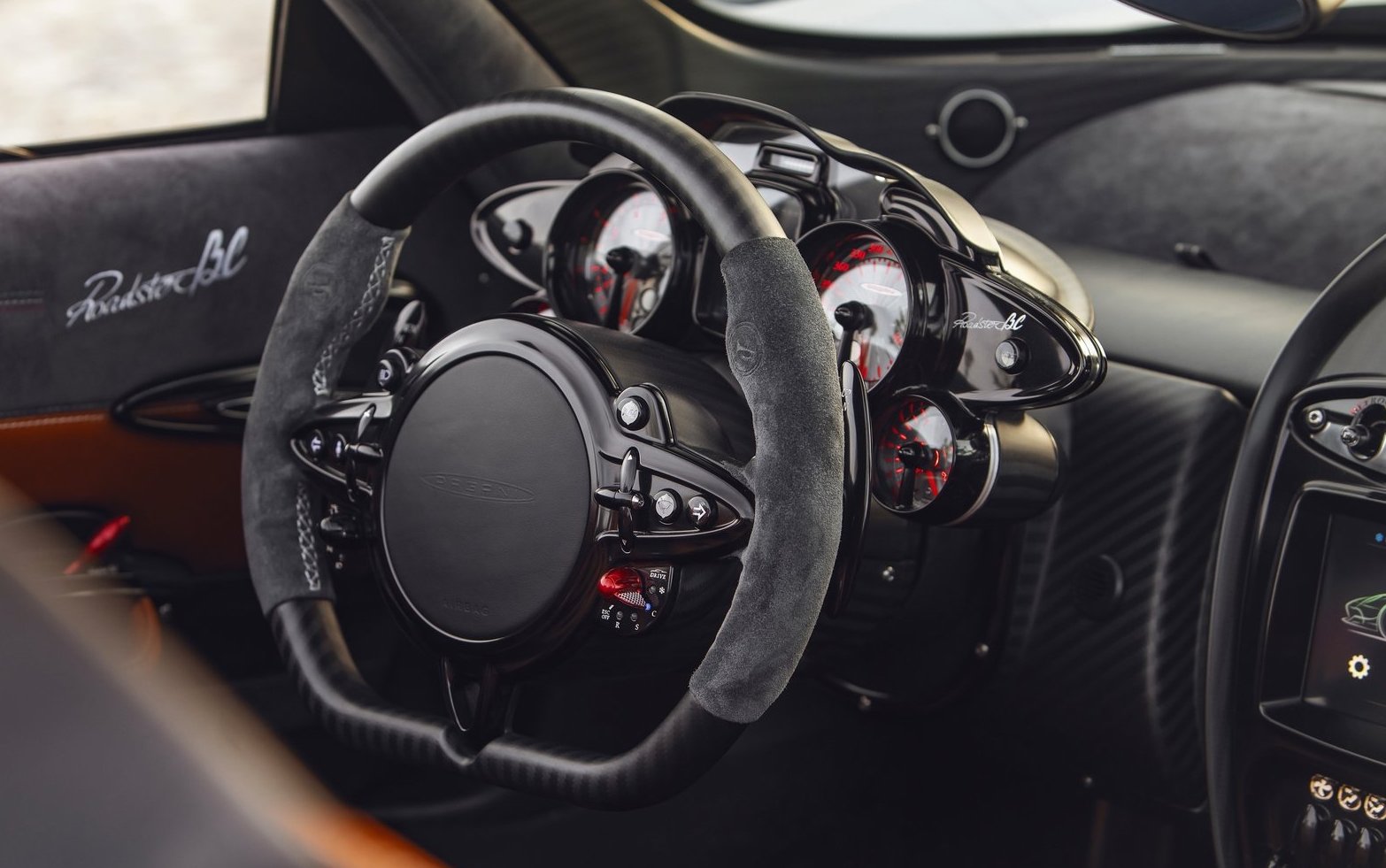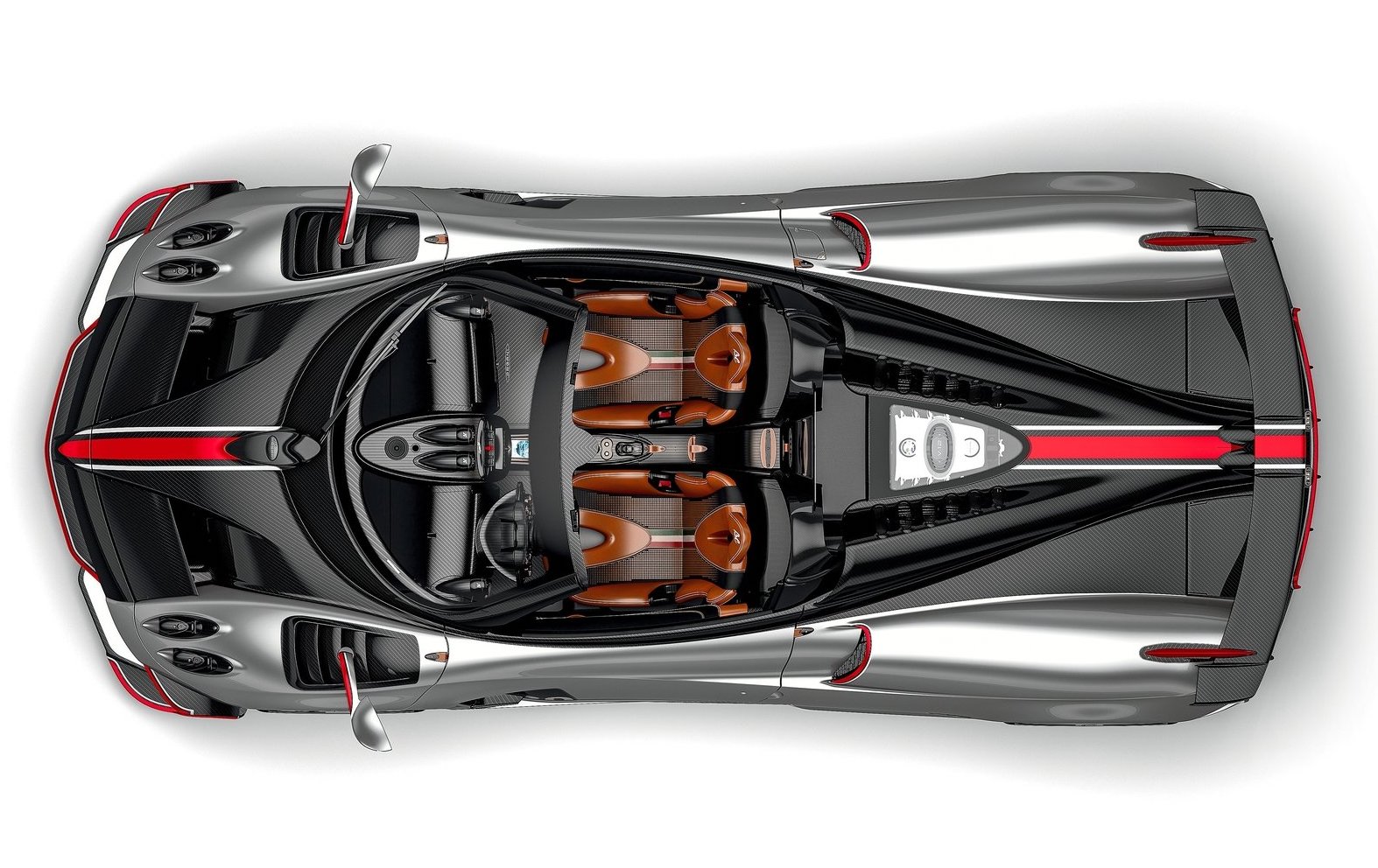 CHASSIS AND MATERIALS
The Pagani Huayra Roadster BC features new, exclusive composite technologies based on carbon fibre and carbon-titanium that offer an increase of 12% in torsional rigidity and 20% in flexional rigidity compared to Pagani Automobili's state of the art technology till today. This increase in the mechanical properties of the materials applied, in particular in the chassis torsional and flexional rigidity, also allows its dynamic response to be augmented when driving, as well as its safety in critical conditions.
ENGINE
Know-how, tradition and over 125 years of technical history for Mercedes-Benz and 50 for AMG plus 20 years of close cooperation with Pagani, a universe of knowledge for giving birth to the Pagani V12. A completely new engine that boasts a level of power and elasticity that will glue drivers to their seat and leave its mark on their shoulders. 800 hp and a torque of 1,050 Nm already at 2,000 rpm, with one of the best weight-power ratios in the category. The Pagani V12 features a set of innovations, including two new turbos, a revolutionary hydroformed manifold, twin throttle bodies and four water- air intercoolers; all of this supported by a sophisticated electronic system designed by Bosch for making the maximum use of its potential.
SUSPENSIONS
Roadster BC is trustworthy and exciting as it is the result of endless work on numerous elements: the rigidity of the chassis, the vehicle's dynamics, the elasto-kinematics of the suspension and the lowering of its centre of gravity and weight, to name just a few. Having explored, tested and perfected all these aspects, electronics were then added to further increase performance, stability and safety. These improved electronics not only reduce dive, squat and roll effects intensely but take the control and safety of the vehicle to a new level. Plus, the system offers a great chance of exploring the entire vehicle's mechanical platform, giving its best performance in extreme situations by facilitating the driving experience.
TRANSMISSION
The Pagani by Xtrac transverse seven-speed sequential gearbox allows all the power and exceptional reactivity of the Pagani V12 to be transferred to the road.
The flywheel-clutch unit consists of a triple-disc clutch, an electronically controlled differential and a racing-style three-way coupling system. The complete transmission system is 35% lighter than a dual-clutch transmission unit. This transversal structure not only helps save overall weight; it also allows polar inertia to drastically limit oversteering, typically dangerous in mid-engine cars.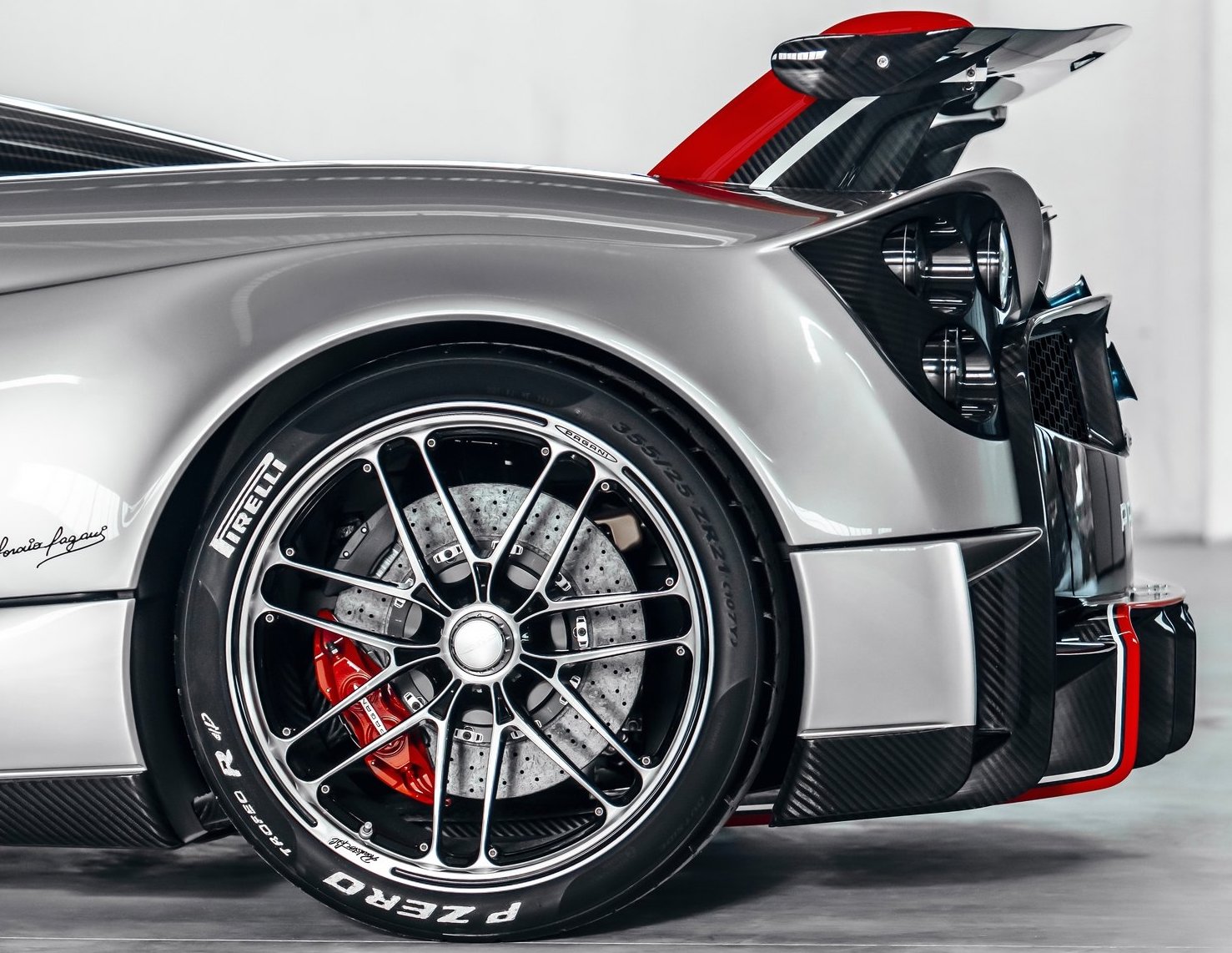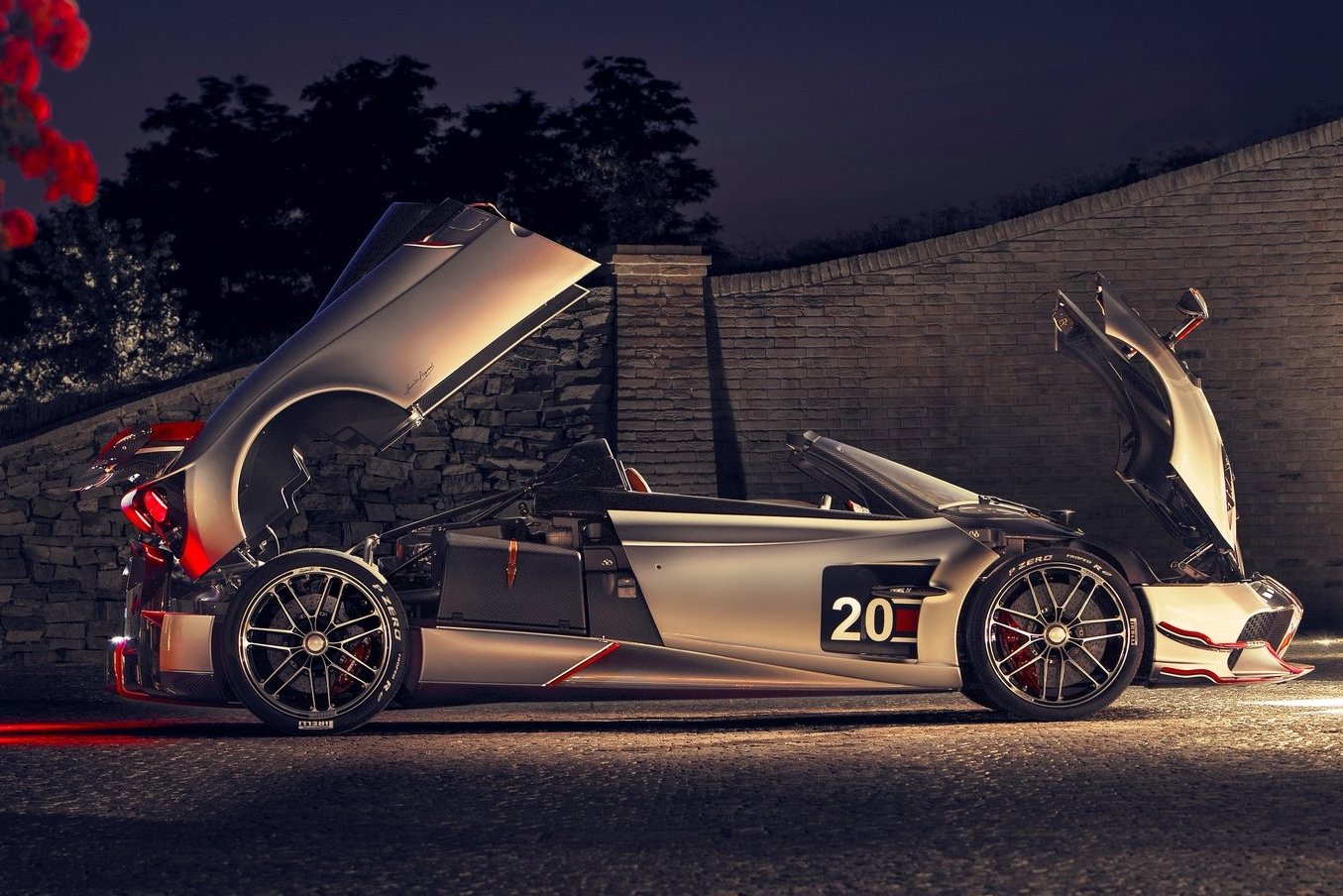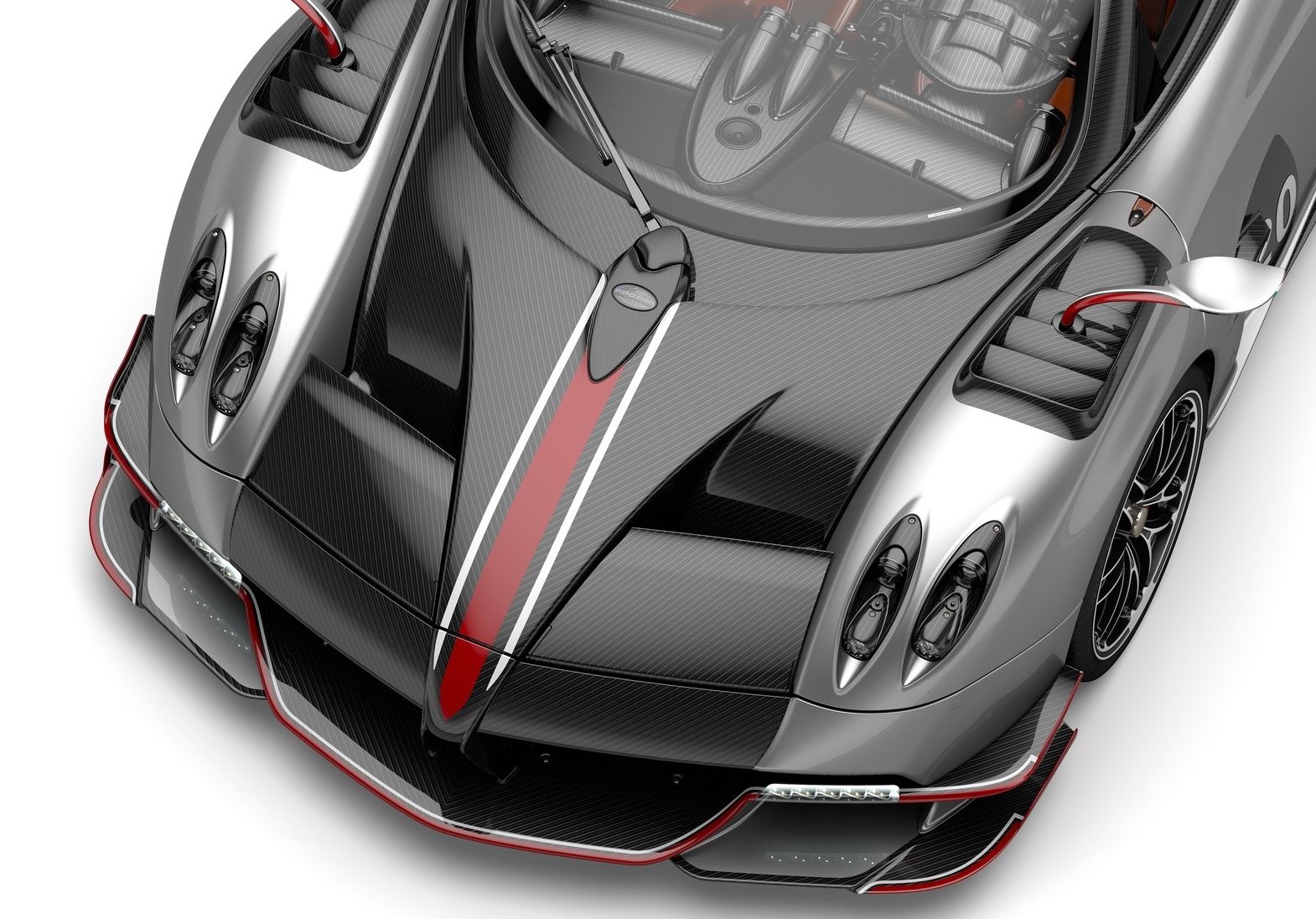 TYRES AND RIMS
The Pirelli PZero Trofeo R tyres, tailor-made for the Roadster BC, are the result of the close working relationship, partnership and passion that Pirelli and Pagani have shared for the last decade. Created in the Modular Integrated Robotized System, or "MIRS", the Pirelli high-performance tyre department, the aim of the project was to create a tyre that would combine high performance with the challenging specifications that Horacio Pagani and his Atelier's latest creation had set: to transmit, above all, a sensation of total safety and control even for the least expert driver, regardless of weather and driving dynamics.
Remarkable results were achieved on a number of major test tracks, where the ultimate Pirelli tyres performed outstandingly: millimetric precision in bends and an incredible grip allowing a lateral acceleration of 1.9 g during constant running, with peaks of 2.2 g, and a longitudinal deceleration of 2.2 g. The PZero Trofeo R is not only synonymous with superior performance, but it is also designed to have less rolling resistance which fosters driveability and comfort.
The rims developed together with APP are made of forged Avional alloy. With a lightweight manual finish 14-spoke design, they express at a glance all Pagani Huayra Roadster BC's character and elegance.
BRAKES
The relationship between Brembo and Pagani has always been a story of mutual understanding focused on the development of safety, technology, performance and lightweight design. The Pagani Huayra Roadster BC is fitted with a Pagani by Brembo carbon-ceramic system measuring 398x36mm at the front with a 6-piston one-piece caliper brake and 380x34mm at the rear with a 4-piston one-piece caliper. Once again, the most advanced technology hand-in-hand with fascinating design.
INTERIORS
Stepping into the Pagani Huayra Roadster BC is a sensory experience combining elements that tribute to the past legends of motorsports and Gran Turismo with present and future features. Elegance and style are transmitted by materials like the carbo-wood and finely embossed leather, as well as by mechanisms such as the racing style, four-point seatbelt and sophisticated accessories like the nine-channel audio system.
TECHNICAL SPECIFICATIONS
ENGINE: Pagani V12 60° 36 valves 5,980 cc twin turbochargers, developed bespokely for Pagani by Mercedes AMG
POWER: 590 kW at 5,900 RPM
TORQUE: 1,050 Nm from 2,000 to 5,600 RPM
TRANSMISSION: Rear-wheel drive
GEARBOX: Xtrac 7 speed transversal AMT with electro-mechanical differential
BRAKES: Brembo 4 ventilated CCM discs brake unit: Front 398×36 mm with 6 pistons monolithic caliper; Rear 380×34 mm with 4 pistons monolithic caliper
WHEELS: APP forged monolithic aluminum alloy: Front 20 inch; Rear 21 inch
TYRES: Pirelli P Zero Trofeo R: Front 265/30 R20; Rear 355/25 R21
SUSPENSIONS: Forged aluminium alloy independent double wishbone with helical springs and electronically controlled shock absorbers
CHASSIS: Pagani Carbo-Titanium HP62 G2 and Carbo-Triax HP62 monocoque with front and rear tubular steel subframes
DRY WEIGHT: 1,250 kg