Automotive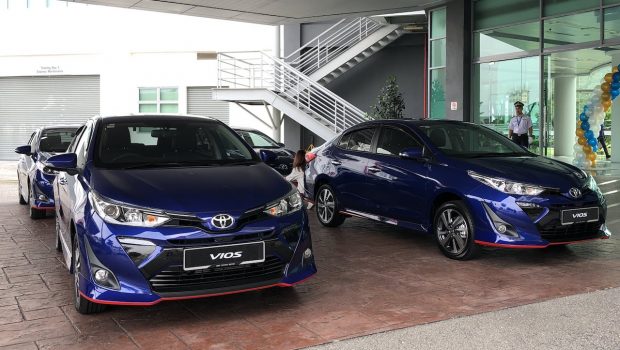 Published on August 2nd, 2019 | by Hammer
0
Toyota Malaysia just gave away 4 new Vios sedans
Were you one of the lucky winners? Is your picture below here? Well, if you missed this opportunity to drive home a brand new sedan absolutely FREE, do not worry as we are sure there will be more great giveaways like this coming from UMW Toyota in coming years.
Meanwhile, we congratulate the winners who drove away bright blue Vios sedans this evening at a simple prize giving ceremony held at the UMW Toyota headquarters in Shah Alam.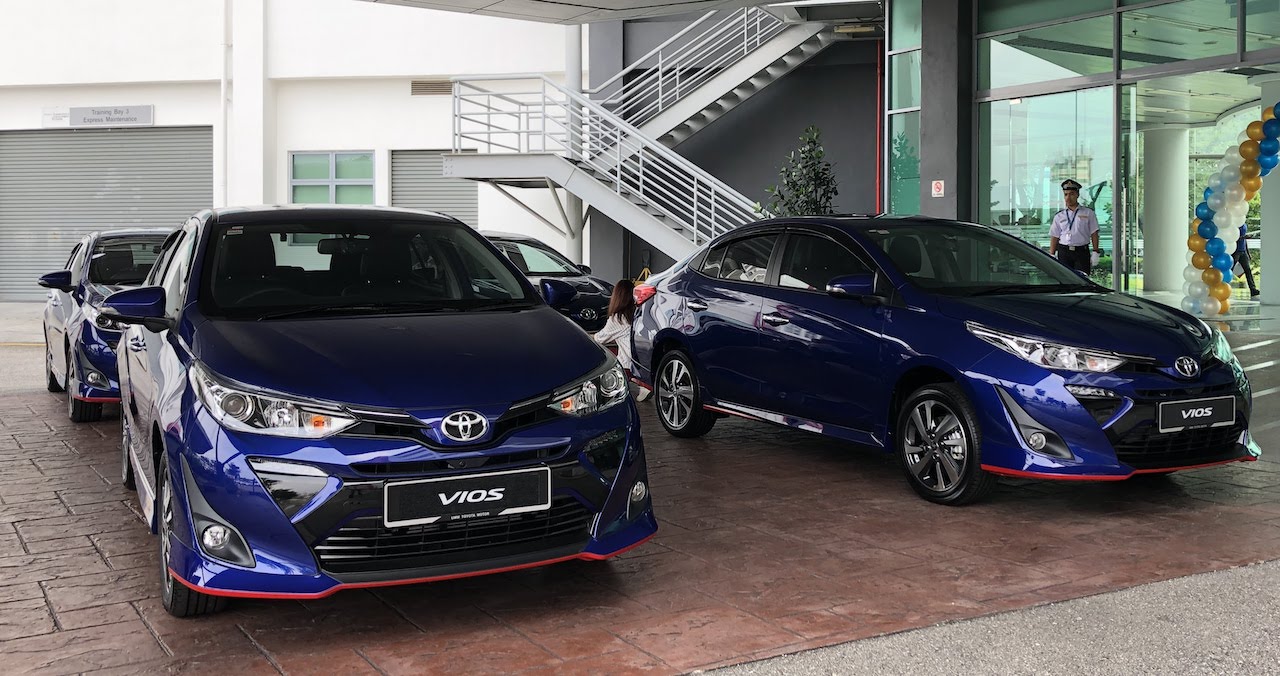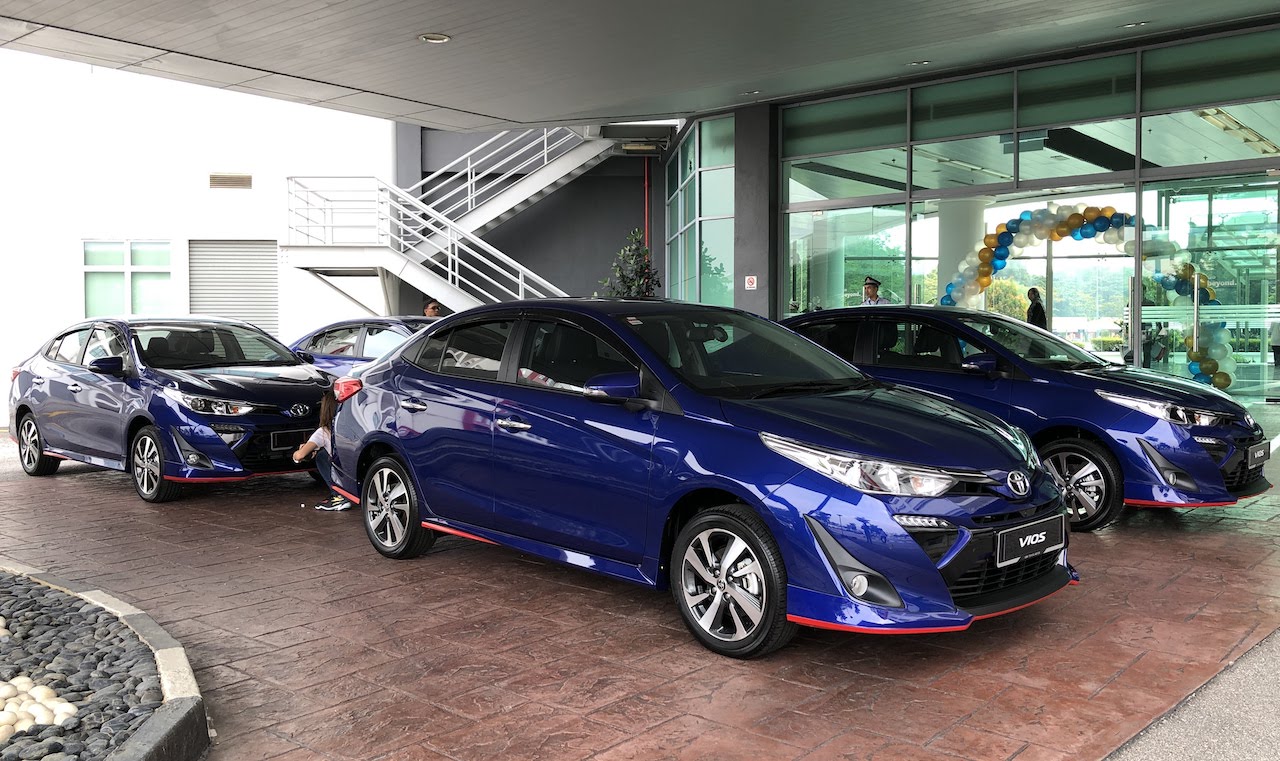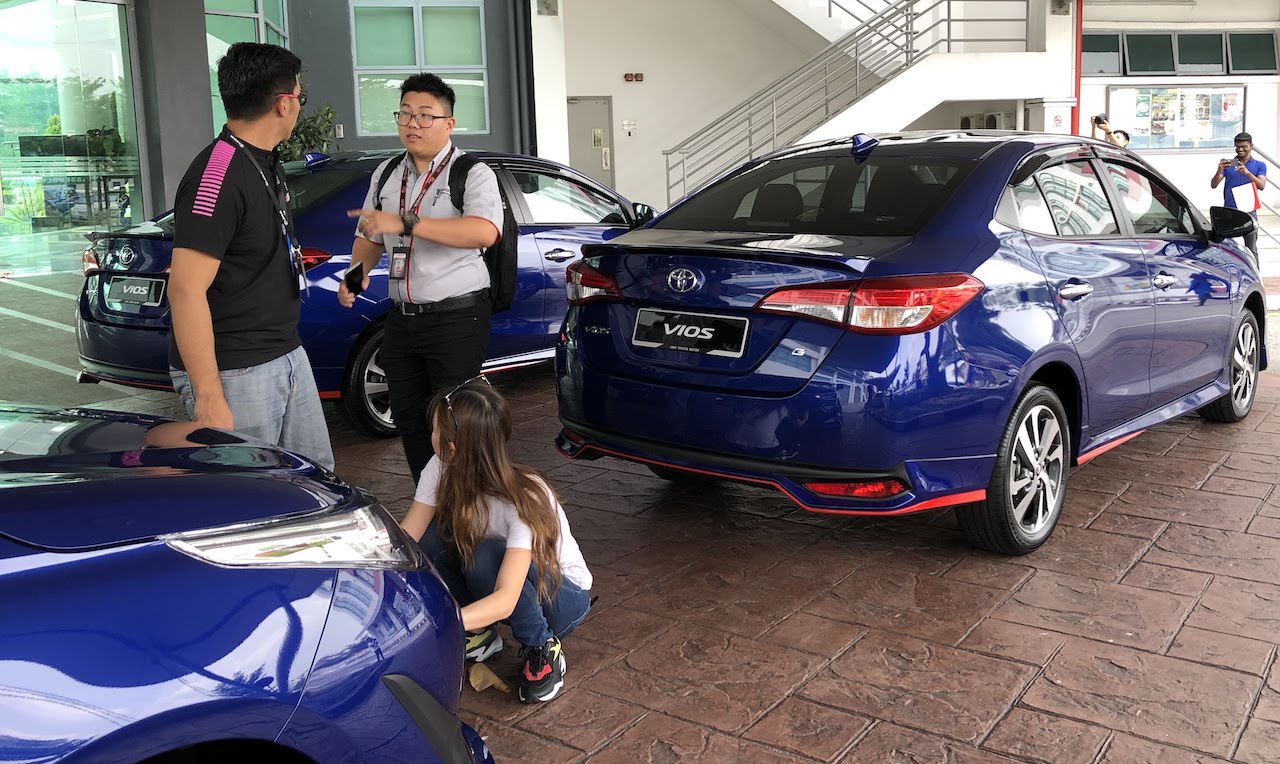 UMW Toyota Motor Sdn Bhd management was pleased to announced the lucky winners of the 'As Never Before Bonanza' sales campaign held from 1st January to 30th April 2019. The nationwide campaign drew thousands to Toyota showrooms nationwide to view and experience the latest models, with attractive prizes to be won each month as well as each quarter.
"We were delighted with the response from the public to our 'As Never Before Bonanza' campaign which ran for the first four months of this year. With fresh new models in the showrooms, it was an opportunity for customers to drive and experience the latest Toyota models" said Ravindran K., President of UMW Toyota Motor.
"Congratulations to the lucky winners. It is our way of thanking you for your loyalty and support which has helped make Toyota one of the favourite brands in Malaysia for decades," he added.
The four winners of the Toyota Vios are as follows: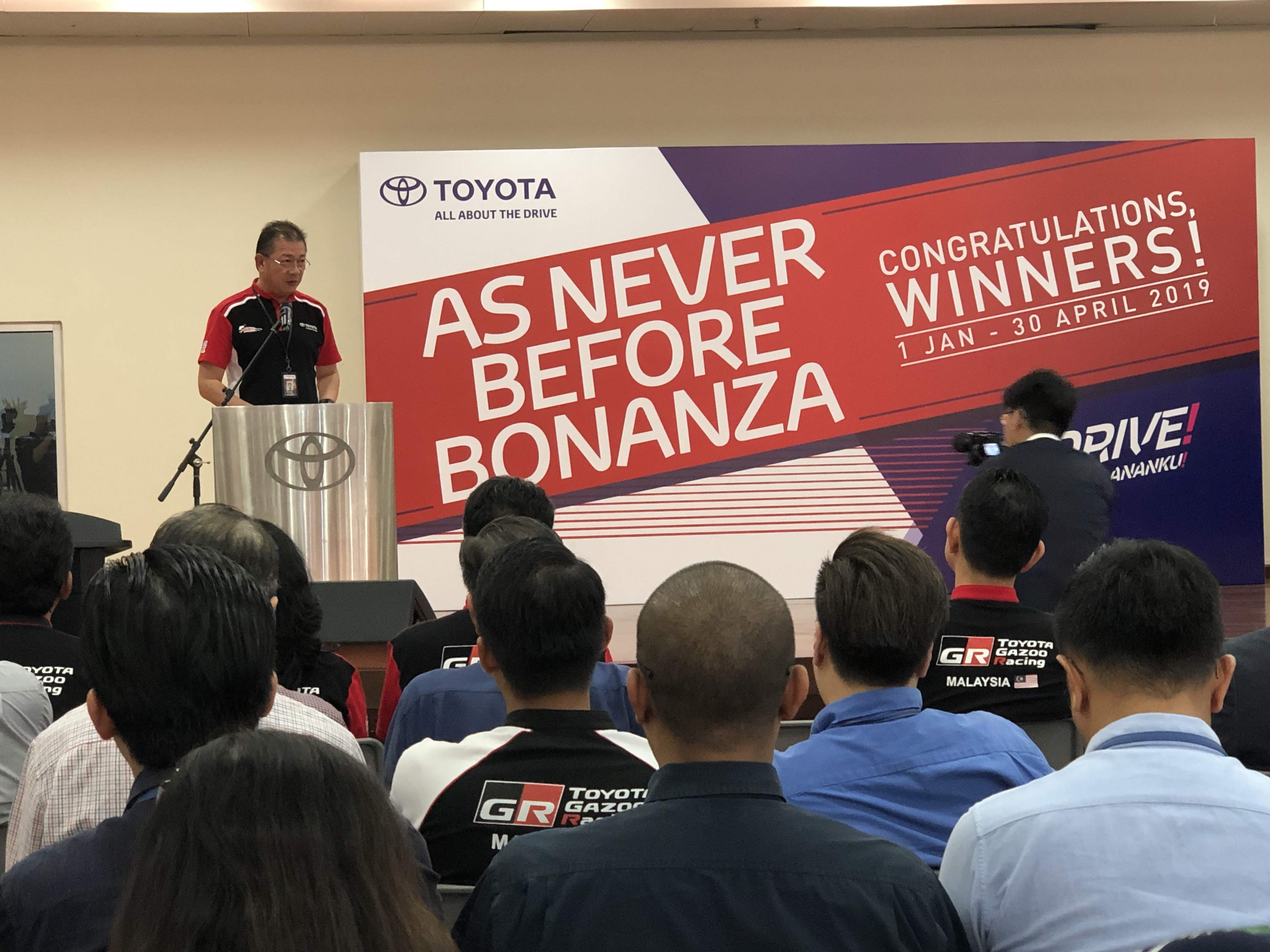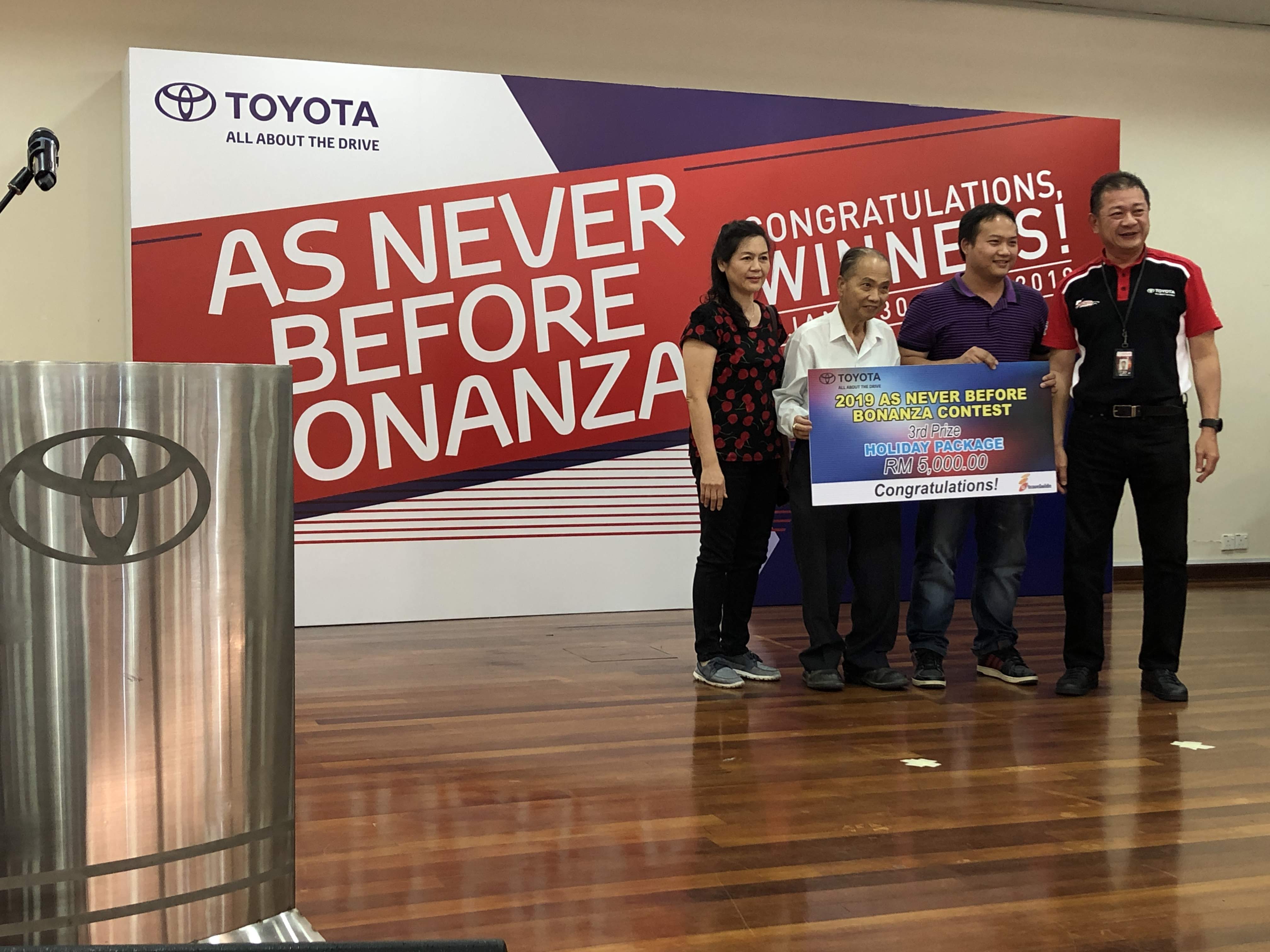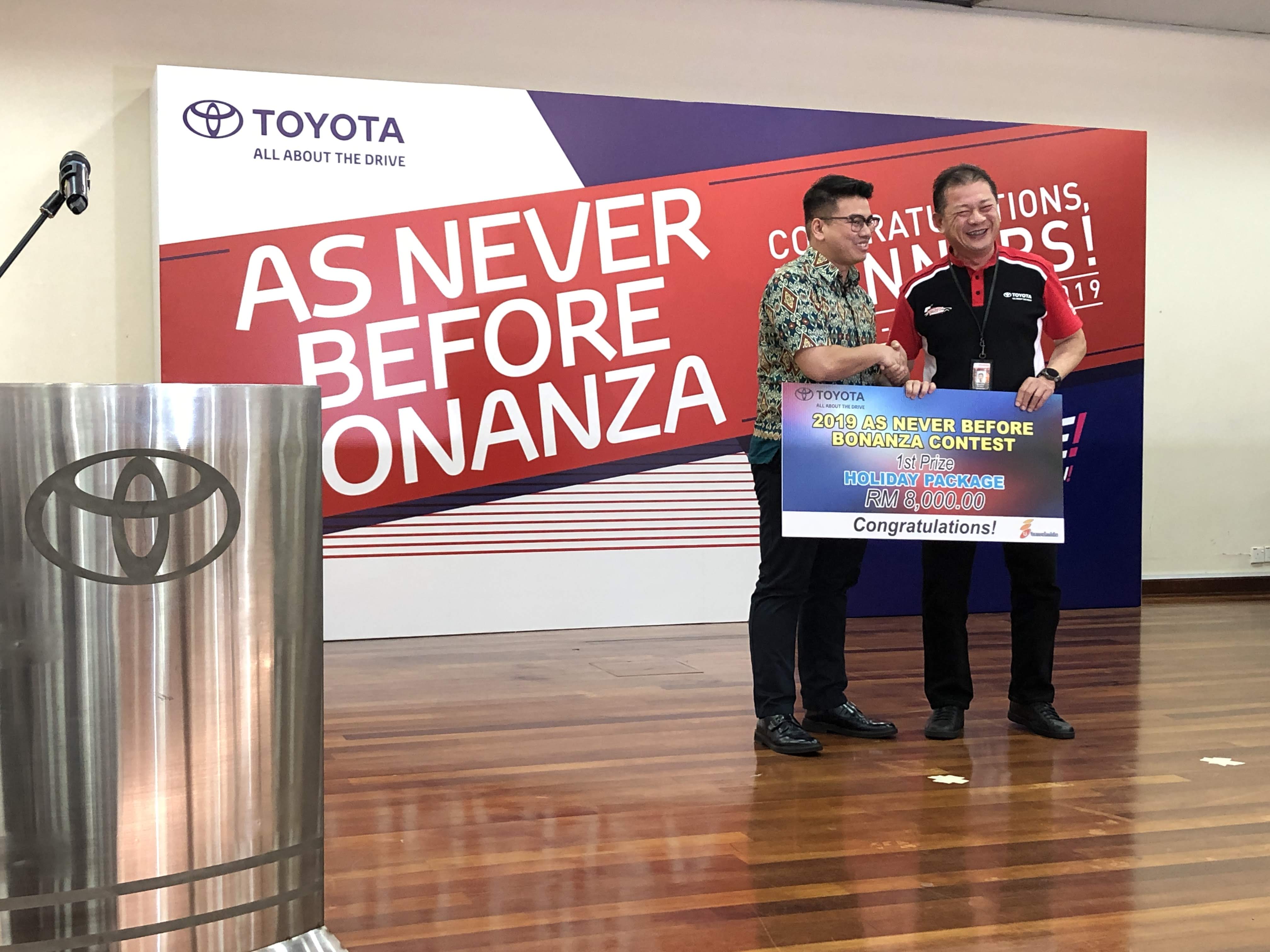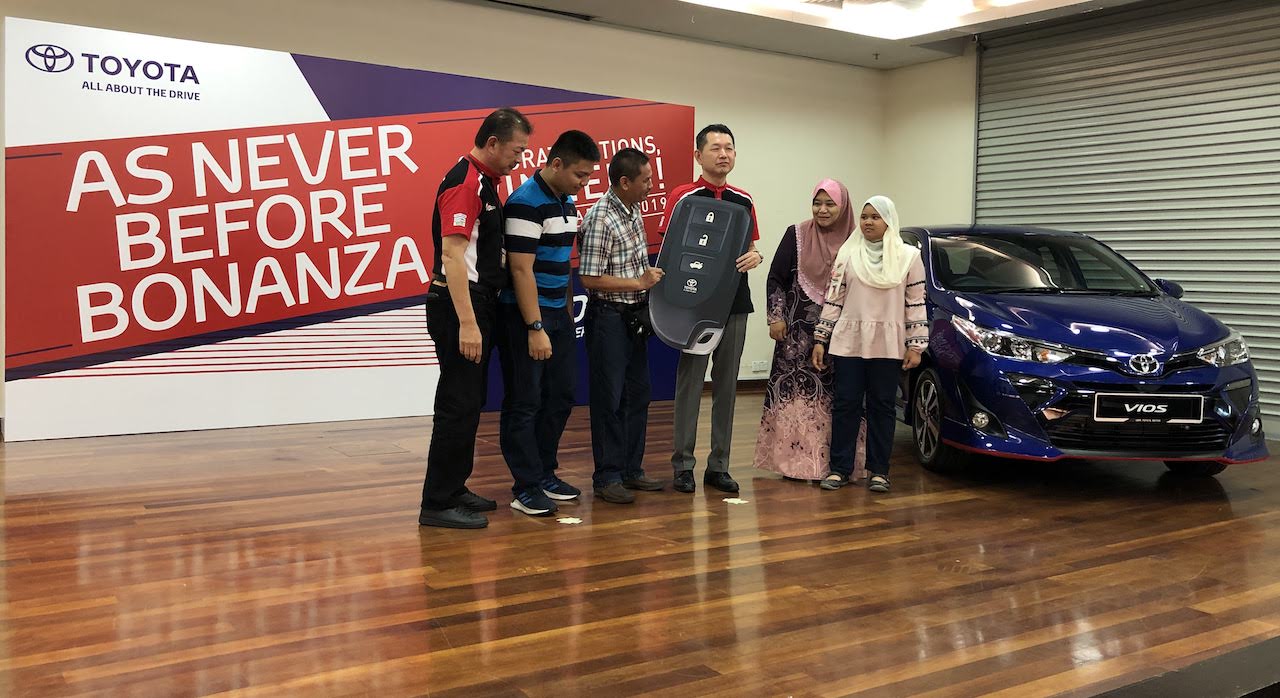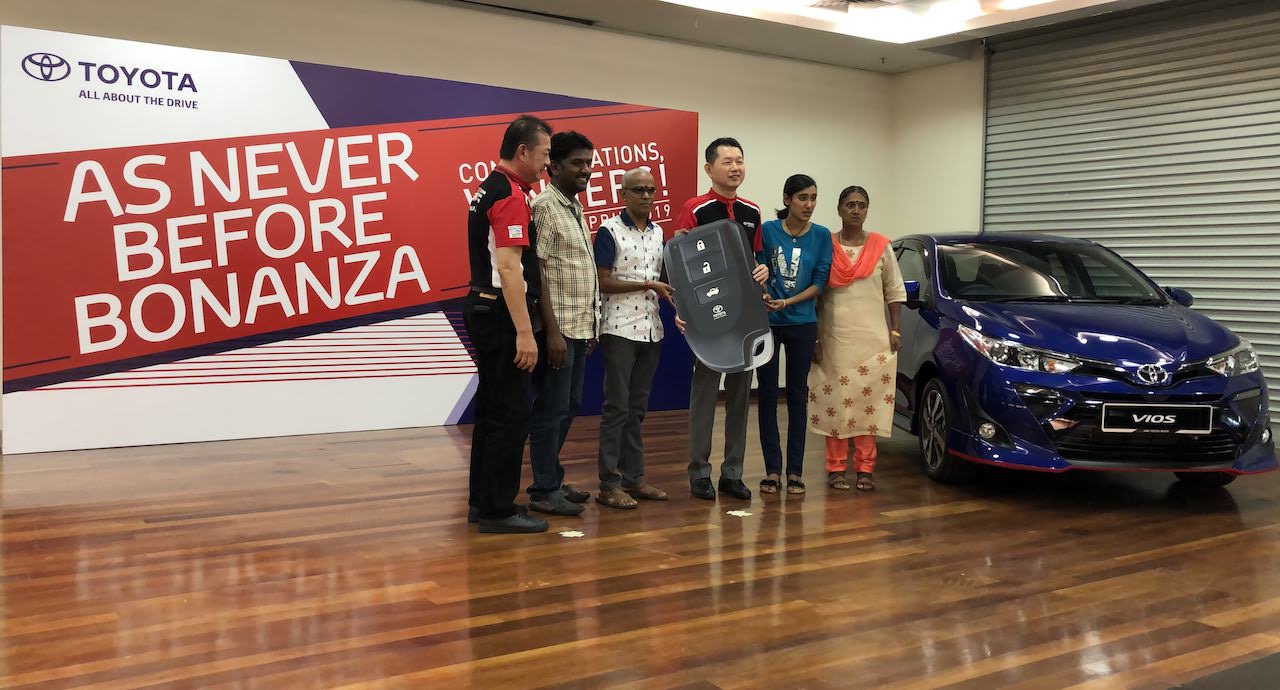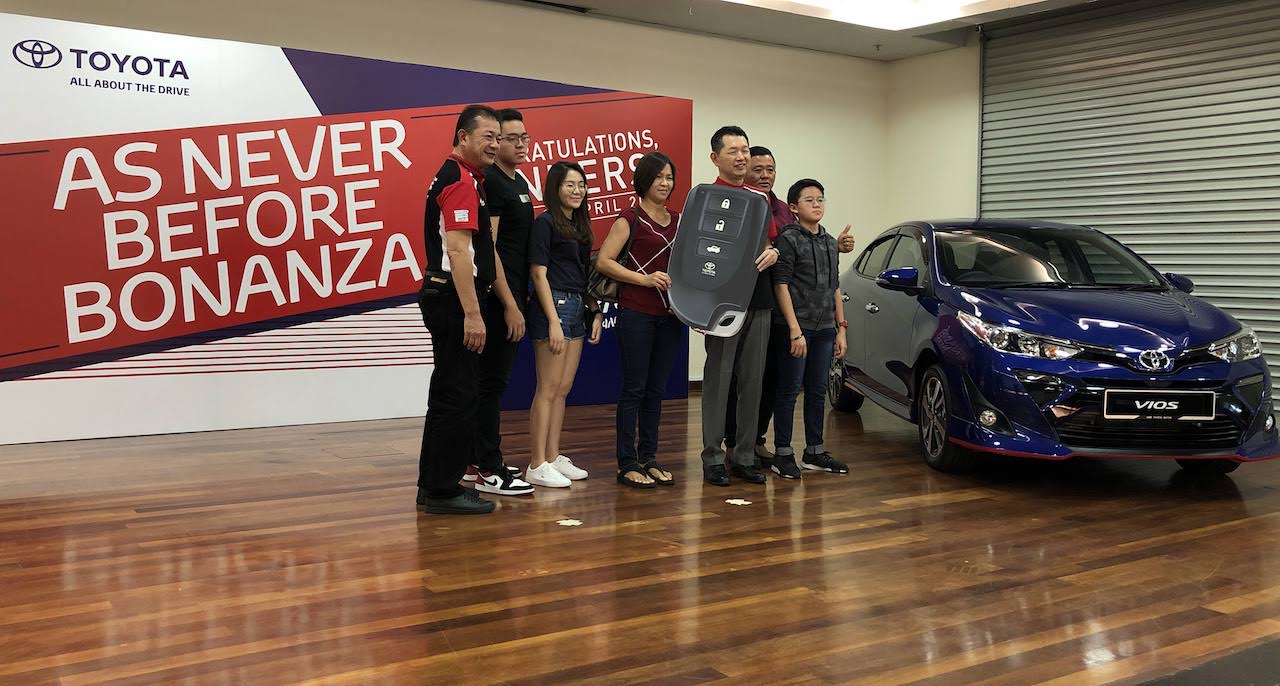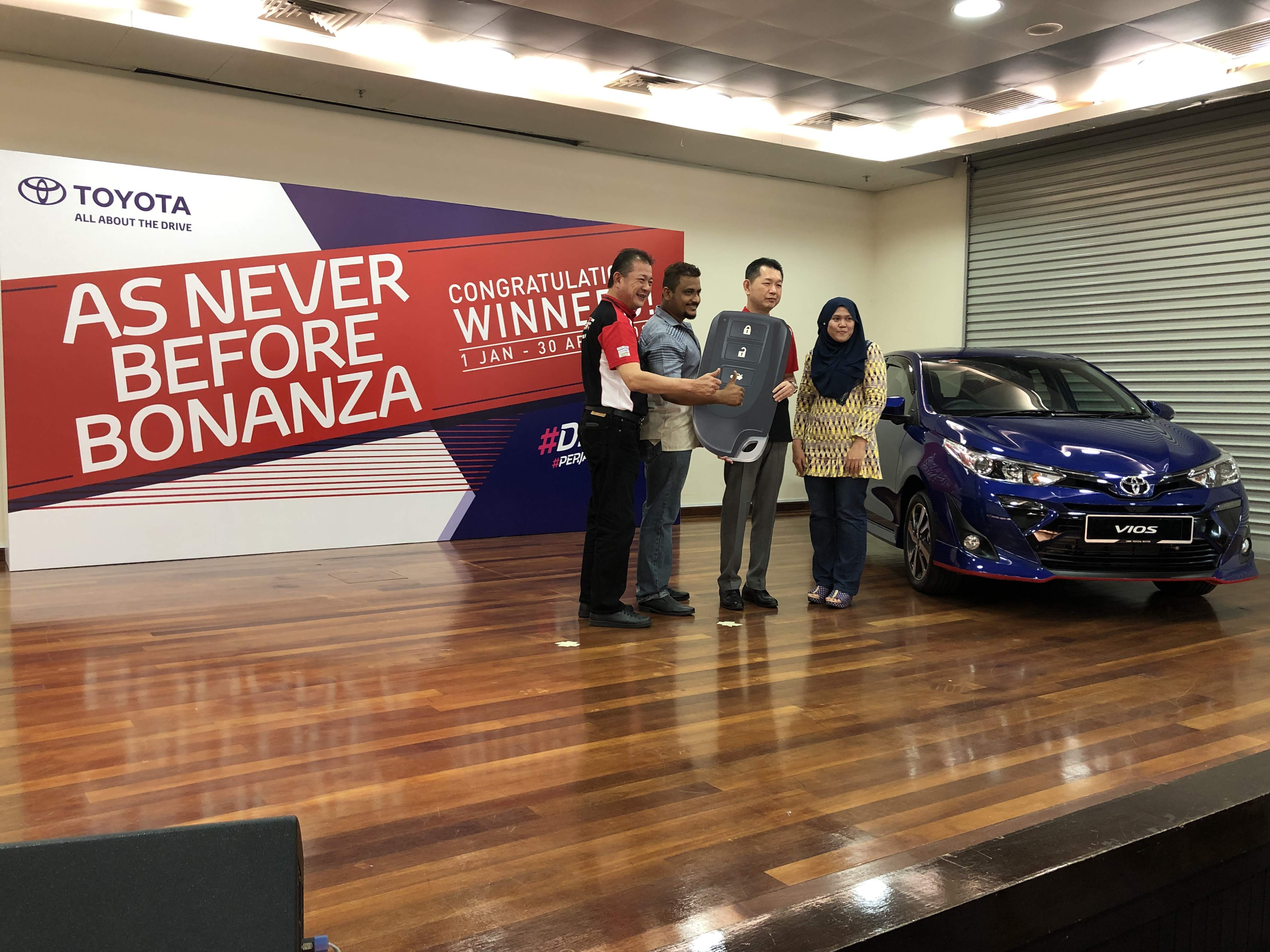 During the campaign, customers who tested a Toyota model at the dealership, had a chance to win holiday packages worth between RM5000 to RM8000 as well as electronic devices such as the iPad, VIVO NEX and Samsung Note 9.
The winners of the holiday packages are: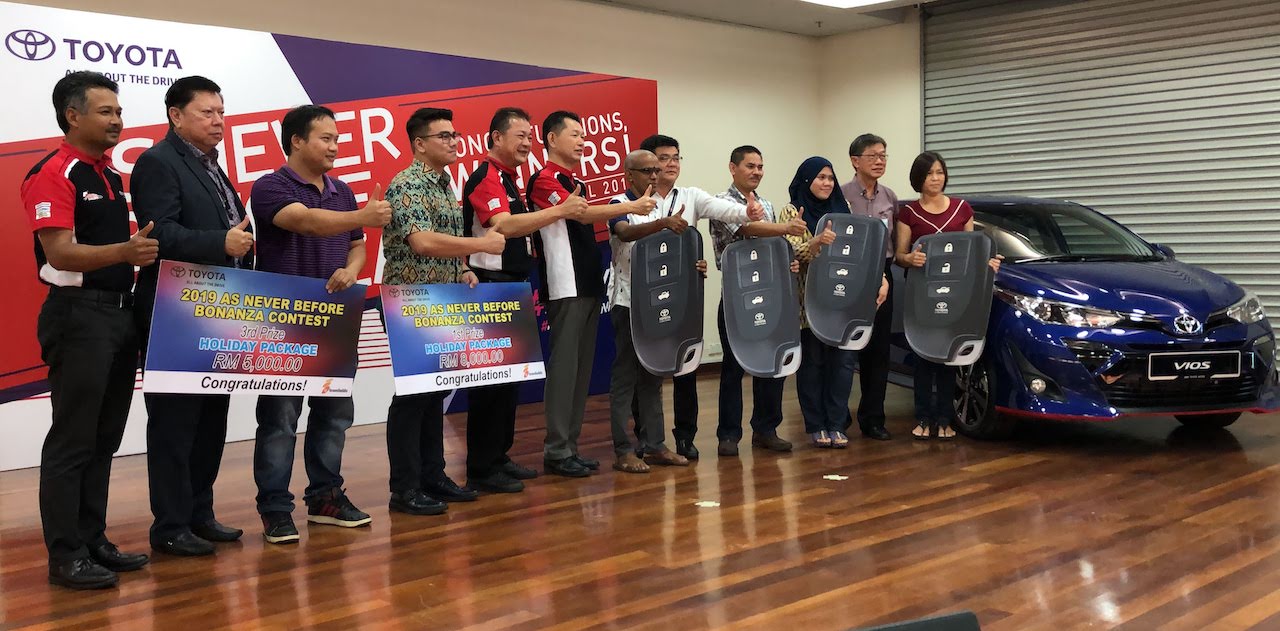 The public can find out more about upcoming promotions and information on Toyota products and services at toyota.com.my or by visiting any authorized Toyota dealership nationwide.