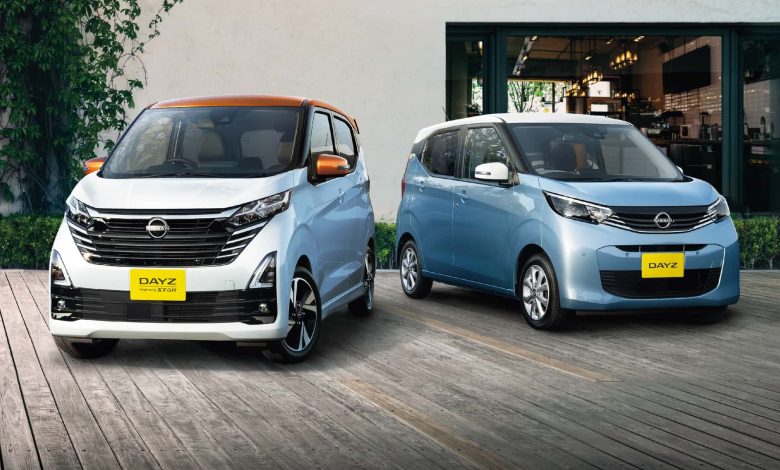 This popular Nissan kei car gets a major redesign for its 11th year on the Japanese market.  
Nissan has recently revealed a mid-life update for its Dayz. Launched initially in 2019, this newly revised kei car comes with a whole new face, among other more minor changes. 
Said new face is however most obvious only on the Highway Star variant, as this top-tier trim is the only Dayz to net the new larger grille and bumper design with integrated angular fog lights. Both the lower tier X and S grades on the other hand will be making do with a slightly more subtle update on its current smaller V-motion front end, though new headlights are available throughout this Nissan kei car's lineup.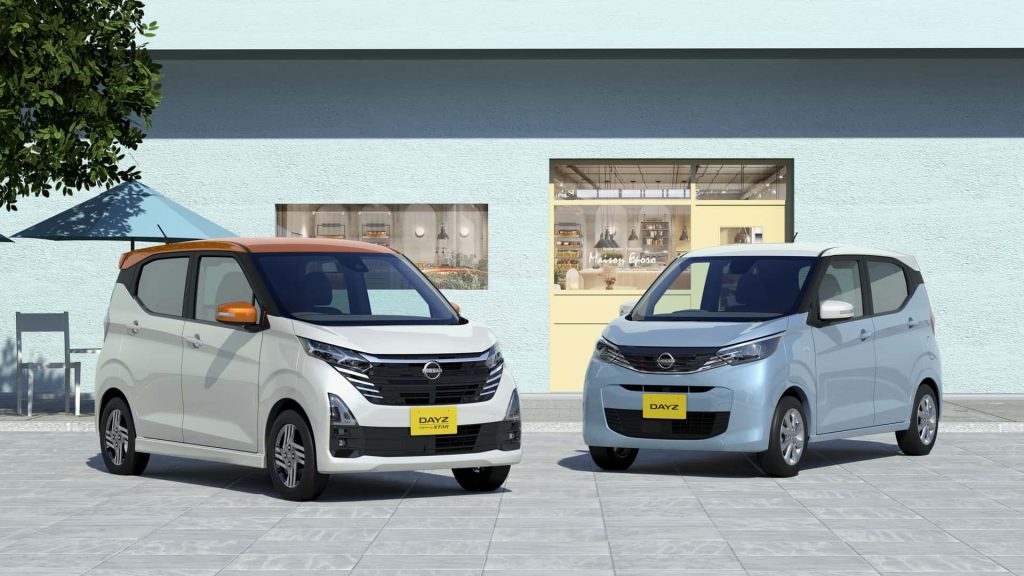 A cheerful two-tone colour scheme is also available throughout the Dayz lineup, but the more premium Highway Star will be the only variant in the range to feature new 14-inch machined aluminium alloy wheels and a revised rear bumper design. Similarly, it is only top-spec trim is available with a full suite of active safety features, which includes Adaptive Cruise Control, Blind Spot Warning, Rear Cross Traffic Alert, Intelligent Emergency Brake.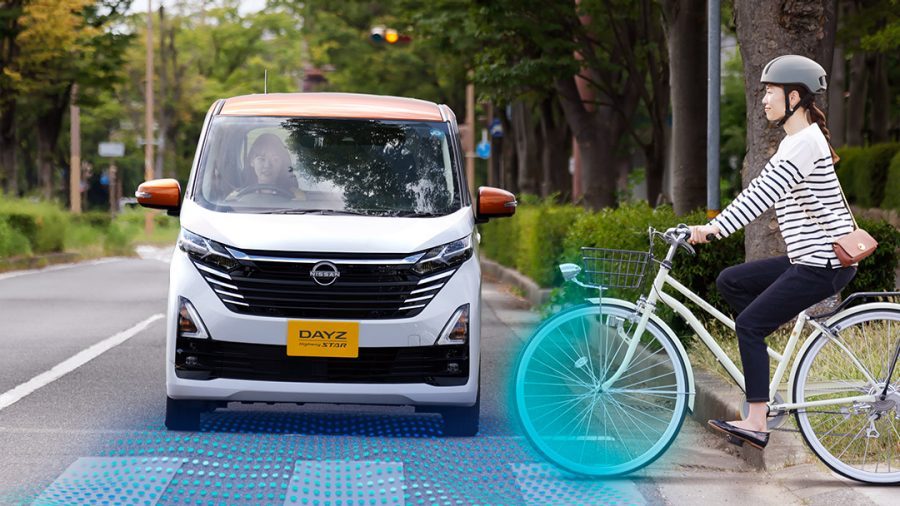 Only the higher-end trims of the Dayz too is equipped with luxuries such as a heated steering wheel, but all variants nevertheless benefit from the improved interior storage and usability thanks to a newly deepened tray on the passenger side of the instrument panel. There's also a new cardholder too, with Nissan also installing a thoughtful flap in the cupholder to prevent drinks from tipping over.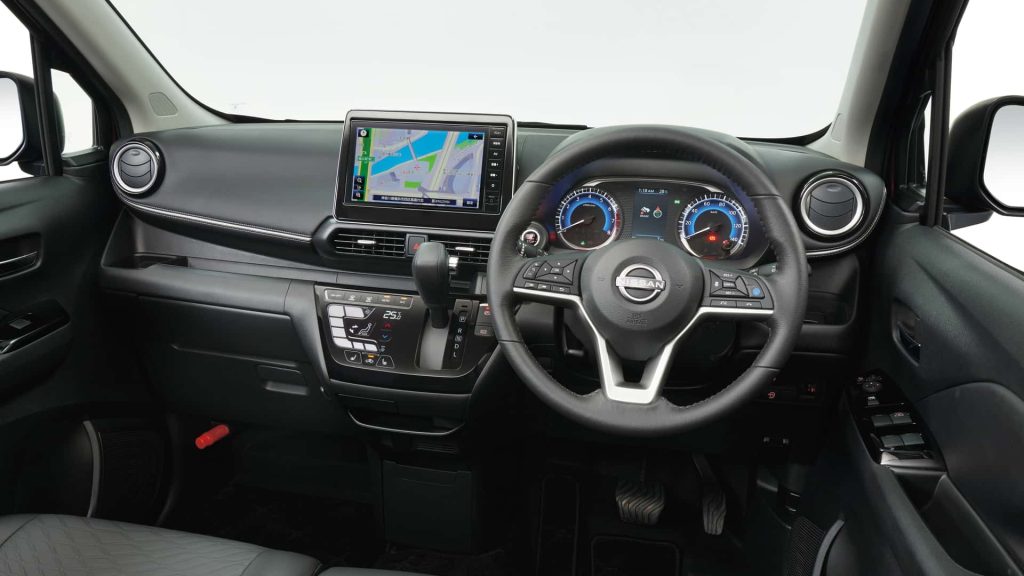 In complying with kei car regulations, under the hood of the Dayz continues to be a 659 cc three-cylinder that makes either 48 in naturally aspirated trim, or a whopping 64 horsepower depending when equipped with a turbo. Said tiny engine sends its power through a continuously variable transmission to either only the front wheels or all four wheels depending on configuration. 
Prices for the refreshed Dayz start from ¥1,437,700 (RM 45,000) for the base S trim, while the range-topping Highway Star G Turbo Pro Pilot Edition currently retails for ¥2,080,100 (RM 65,000). This is however before the addition of any optional appearance packages, which include the sophisticated 'Urban Chrome' package for the Highway Star and cutesy 'Balero' package for the normal variants.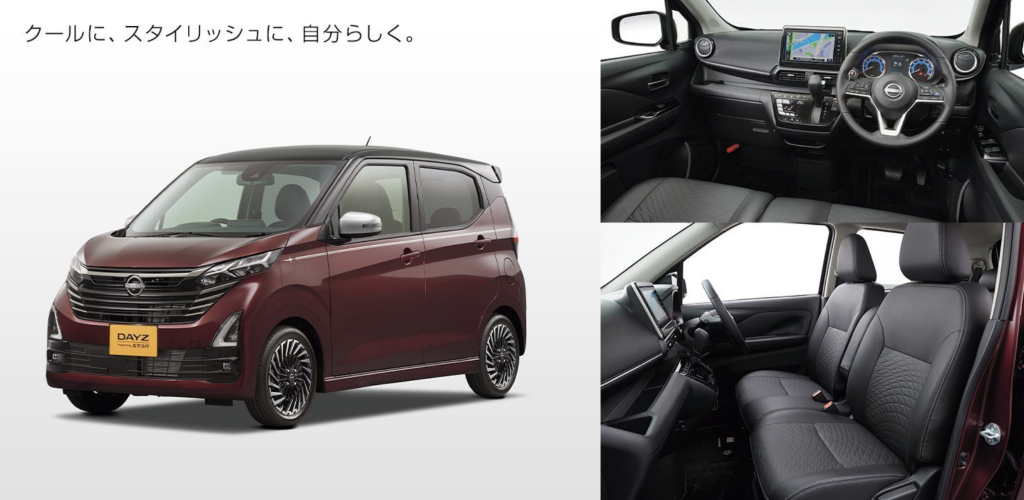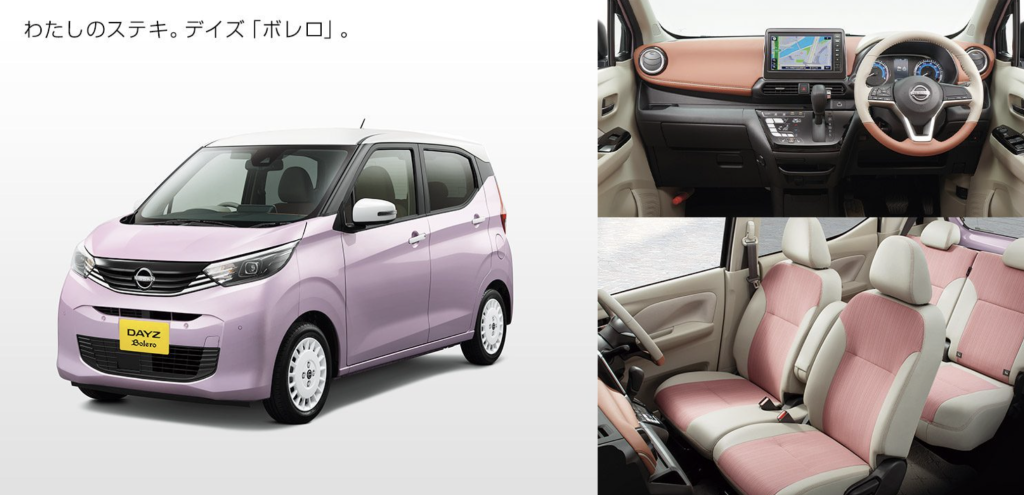 Those who wishes for a more aggressive look could perhaps opt for Mitsubishi's rebadged version of the Dayz, with the eK X featuring the tri-diamond marque's aggressive Dynamic Shield nose. Those however who wishes instead for a zero-emissions version of this Nissan kei car can go for the Sakura instead, which was incidentally Japan's Car of the Year in 2022.