Automotive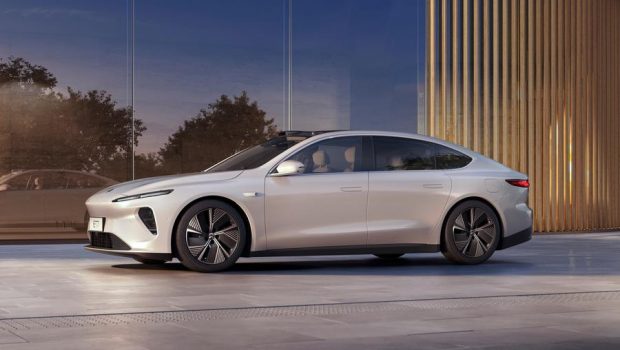 Published on January 10th, 2021 | by Joshua Chin
0
NIO ET7 Unveiled With A Massive 150 kWh Battery Pack
This newly unveiled NIO ET7 flagship sedan is set to take on the Tesla Model S. 
NIO has recently unveiled its new ET7 all-electric flagship sedan at its NIO Day event. Based off the ET Preview concept car seen previewed last year, the automaker's first sedan model looks set to take on the all-electric sedan juggernaut that is the Tesla Model S.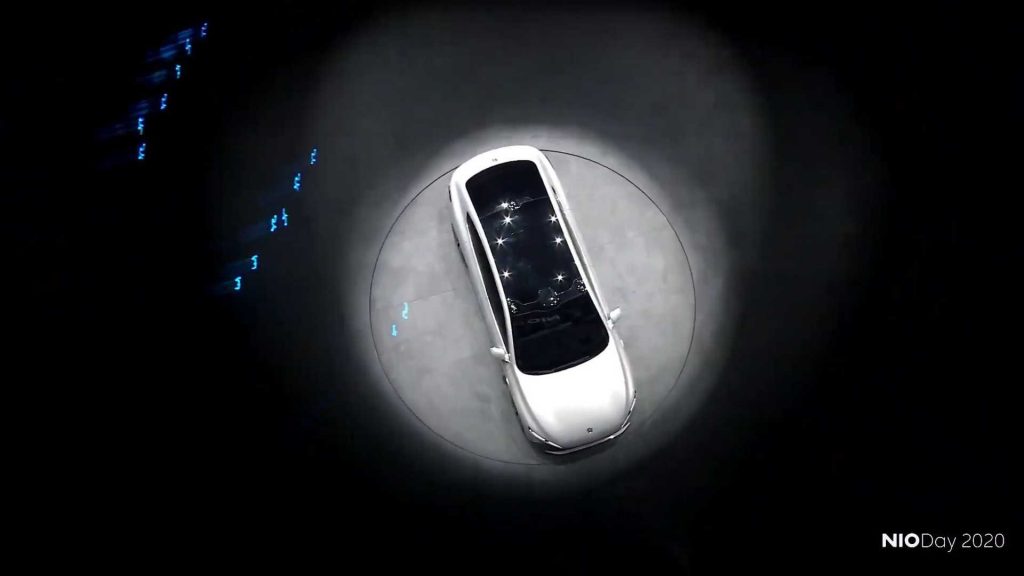 To those who are unfamiliar with NIO, they are actually not just some vapourware EV manufacturer, but instead this Shanghai based automaker is actually nicknamed by many to be the 'Tesla of China'. Established in 2014, its production car lineup currently consists of three all electric SUVs, the EC6, ES6 and ES8, and has since produced over 75,000 cars as of the end of 2020.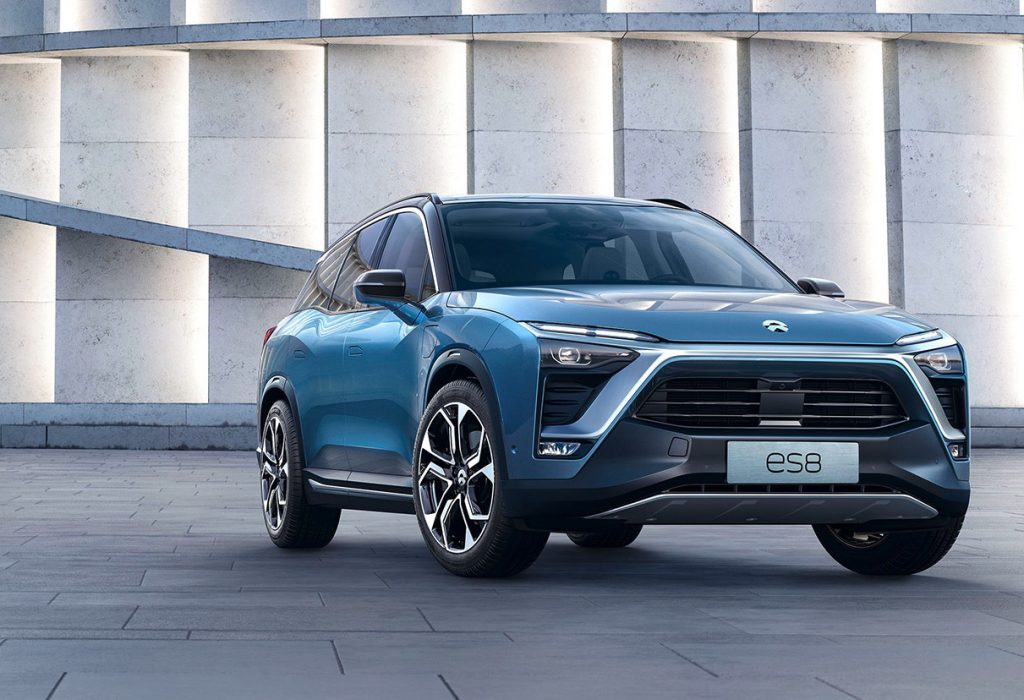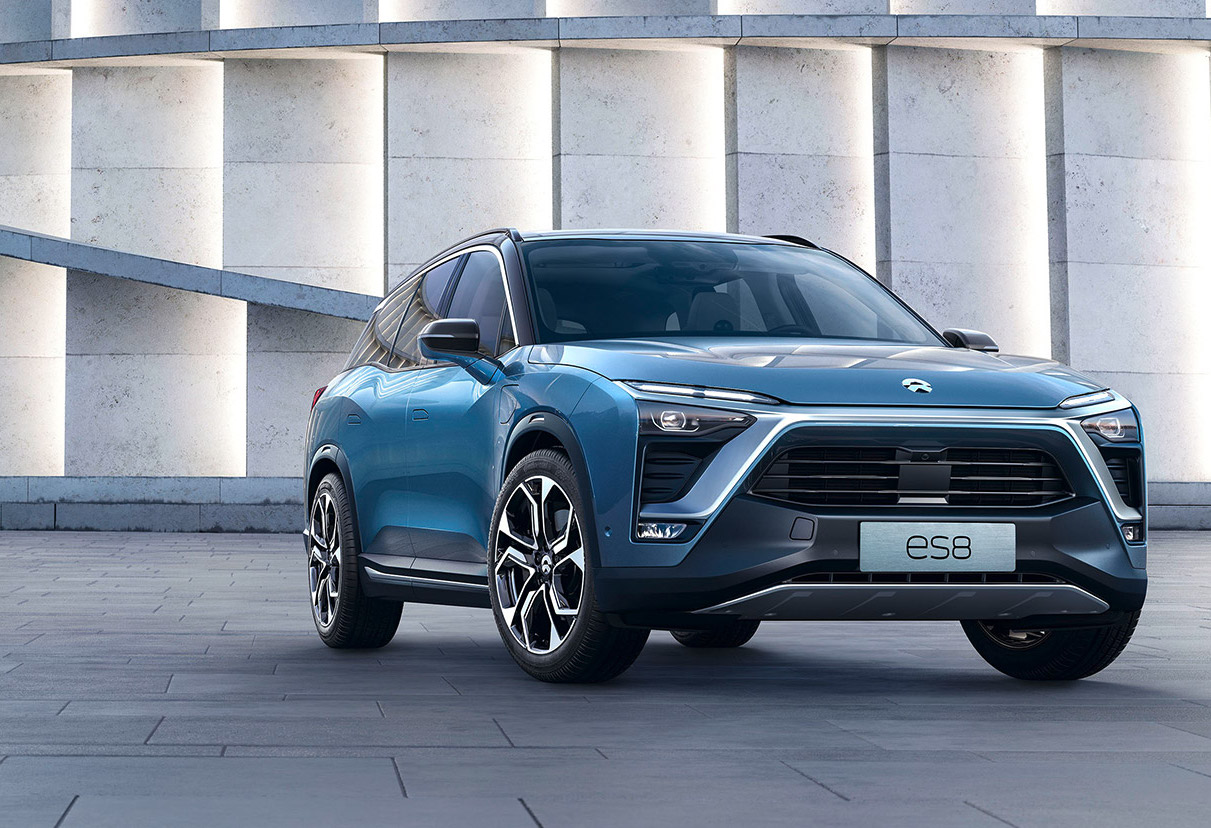 Going back to the ET7, the headline news of this fourth NIO production model will perhaps be the powertrain, which can be optioned with a massive 150 kWh lithium-ion battery pack that is supposedly capable NEDC-claimed range of 1,000 km on a full charge. The other two battery sizes available are a 70 kWh and a 100 kWh pack that is supposedly capable of an NEDC range of over 500 km and 700 km respectively.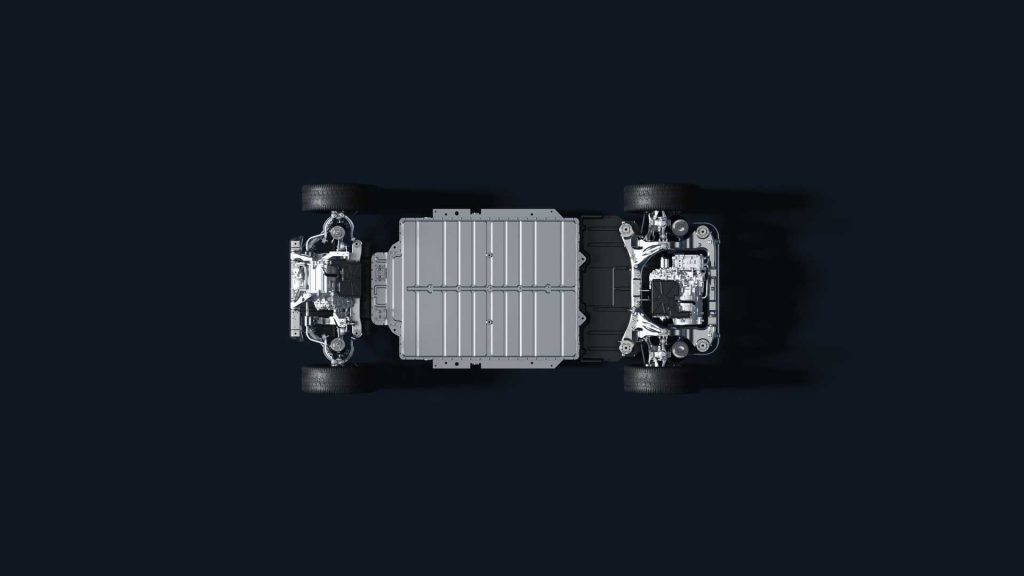 As for what actually drives the wheels meanwhile, these battery packs feed a 180 kW permanent magnet motor in the front and a 300 kW induction motor in the rear. Combined power figures for the ET7 is therefore touted at a healthy 480 kW and 850 Nm of torque. NIO also claims that this dual-motor, all-wheel drive, all-electric super sedan is capable of accelerating from 0 to 100 km/h in 3.9 seconds, and has a braking distance from 100 km/h of 33.5 m.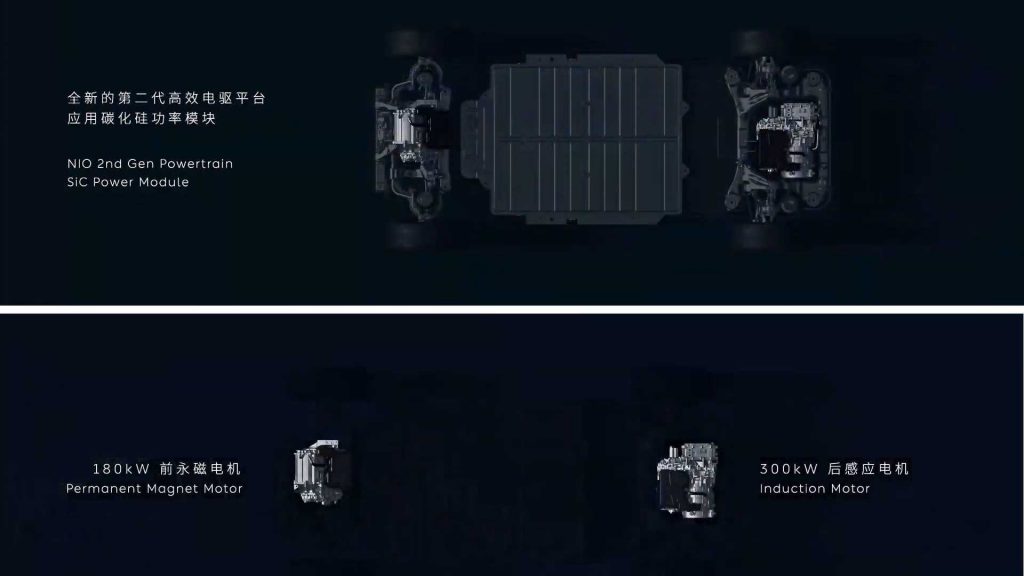 Respectable powertrain specs aside, what is equally (or maybe even more) impressive about the ET7 is its advanced autonomous driving technology. 
On the hardware side of its autonomous driving tech, this flagship NIO features 33 sensors including 11 8MP high-resolution cameras, 1 ultra long-range high-resolution LiDAR, 5 millimetre wave radars, 12 ultrasonic sensors and 2 high-precision positioning units, V2X and ADMS. All this data is then processed by NIO's latest NAD (NIO Autonomous Driving) software that based on NIO Aquila Super Sensing and NIO Adam Super Computer, which in itself consists of 4 Nvidia DRIVE Orin SoCs with a total computing power of 1,016 TOPS.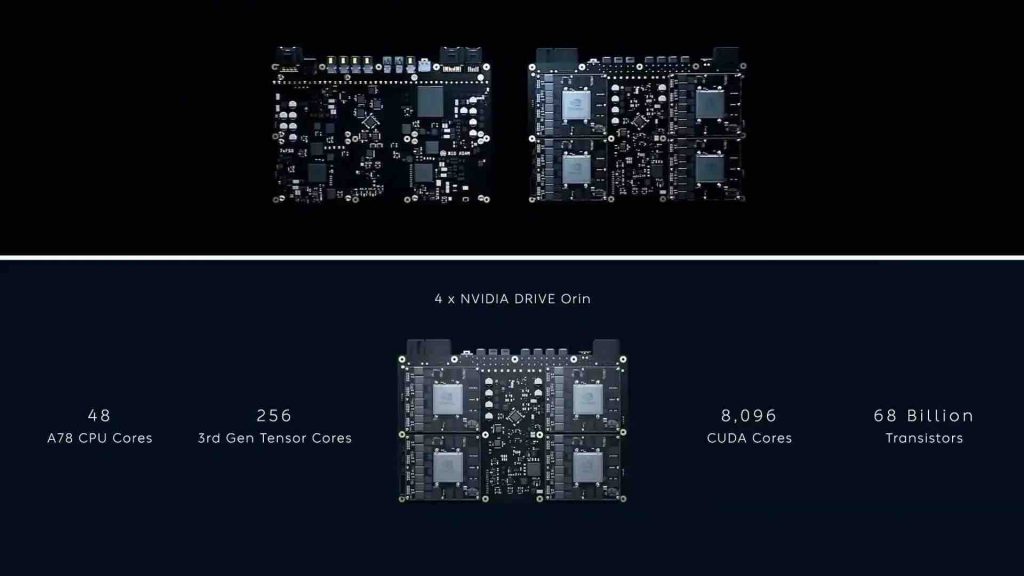 For those who didn't understand a word of what was said above, the simplified meaning to all that gibberish is that the ET7 has state-of-the-art autonomous driving technology. Technology in which the automaker claims to be capable of 'safer and more relaxing autonomous driving from point A to point B, gradually covering cases such as on expressways, urban, parking, and battery swapping.'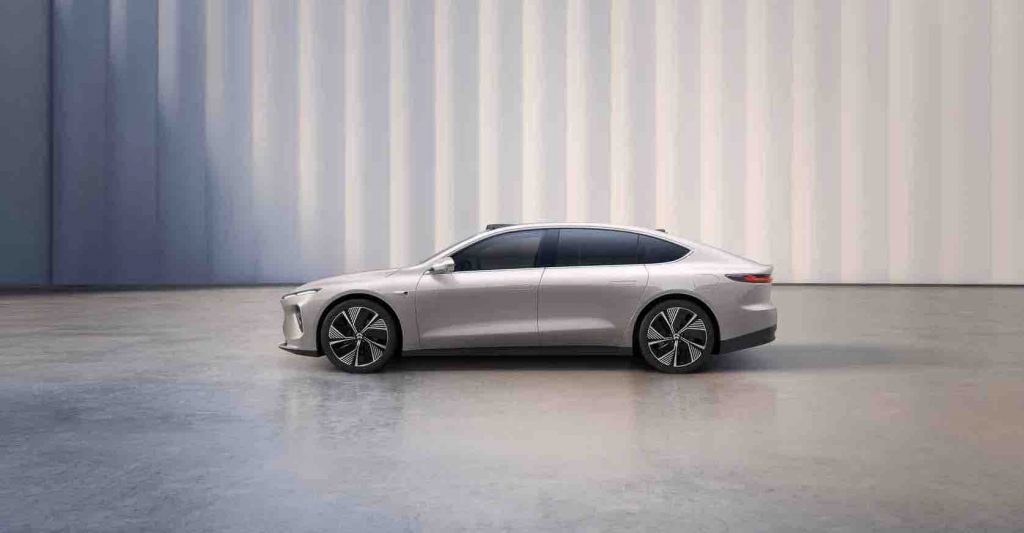 Looking of the rest of the car, the sleek, almost Tesla-esque, 5.1 metre long body of the ET7 has an impressive Cd factor of just 0.23. Other exterior highlights worth mentioning here includes the smart air suspension, frameless soft-close doors, full-length panoramic sunroof and what the automaker claims to be the world's first ultra-wide band (UWB) digital key, which will cause the flush-fitting door handles to pop out automatically once the driver approaches the car.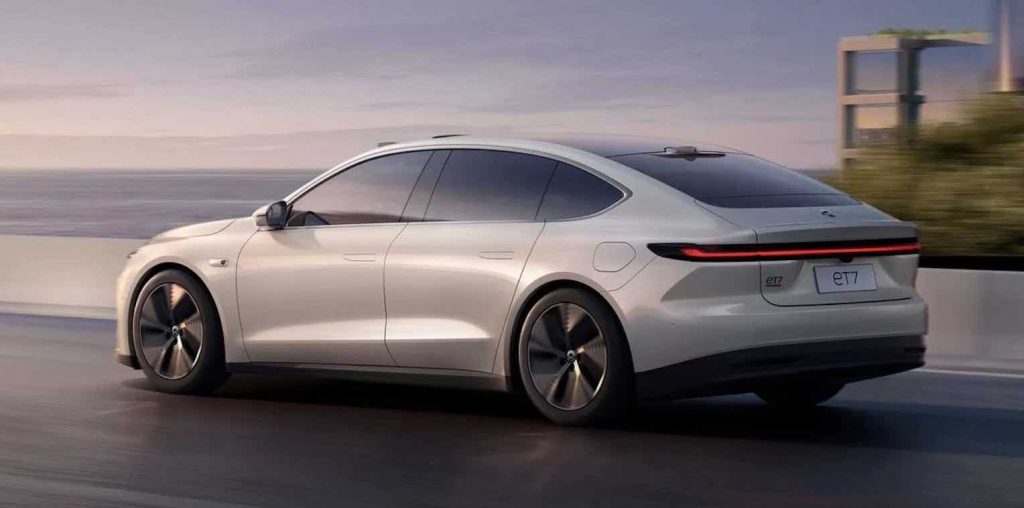 Stepping inside the cabin, the sleek exterior aesthetic is continued within the ET7 with a minimalist dashboard layout dominated by the Volvo-like 12.8 inch portrait central infotainment touchscreen and the 10.2 inch digital instrument cluster. This flagship NIO sedan also features a simplistic two-spoke multi-function steering wheel, as well as 'invisible smart air vents' on both the front and rear rows.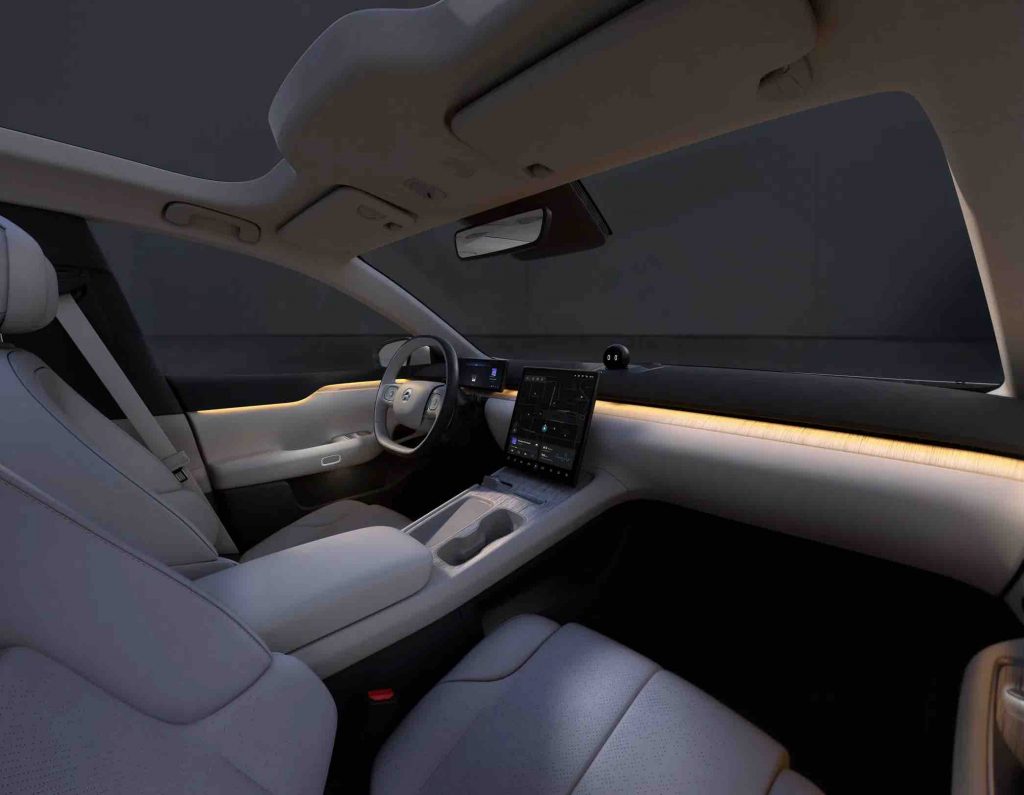 Moving on to more conventional comfort features and tech within cabin of the ET7, this sedan is expected to feature its NOMI in-car AI assistant, as well as a powerful 1,000 W surround sound system with 23 speakers. Heating, ventilation and massaging functionality are supposedly standard on all four seats too.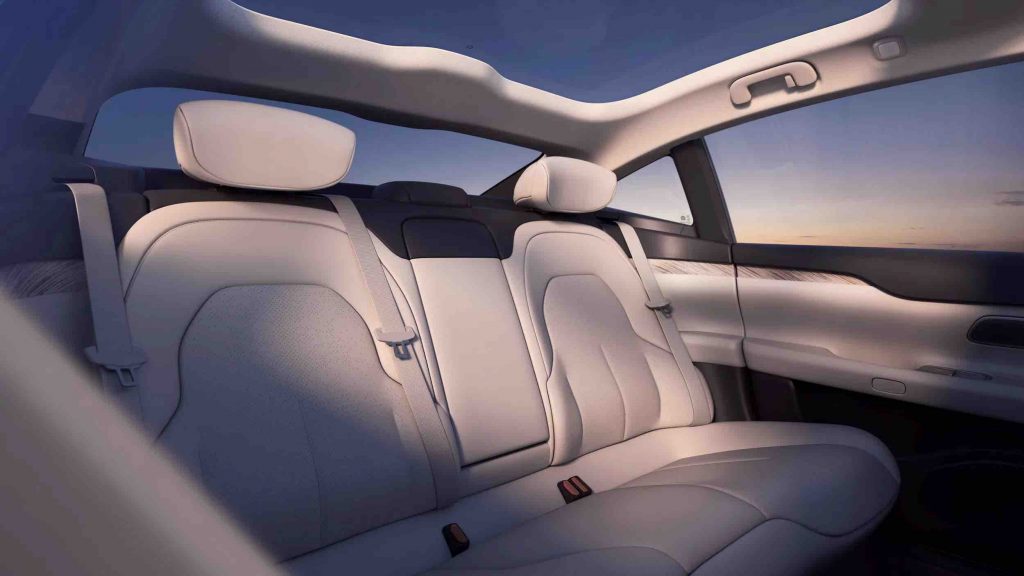 Expected to only officially arrive in the first quarter of 2022, pre-orders for the ET7 have actually already begun through the NIO app in its home market of China. Pre-subsidy prices for this new flagship sedan are slated to cost from 378,000 yuan (RM 235,000) for the 70 kWh model, before rising to 398,000 yuan (RM 250,000) for the 100 kWh Premiere Edition car.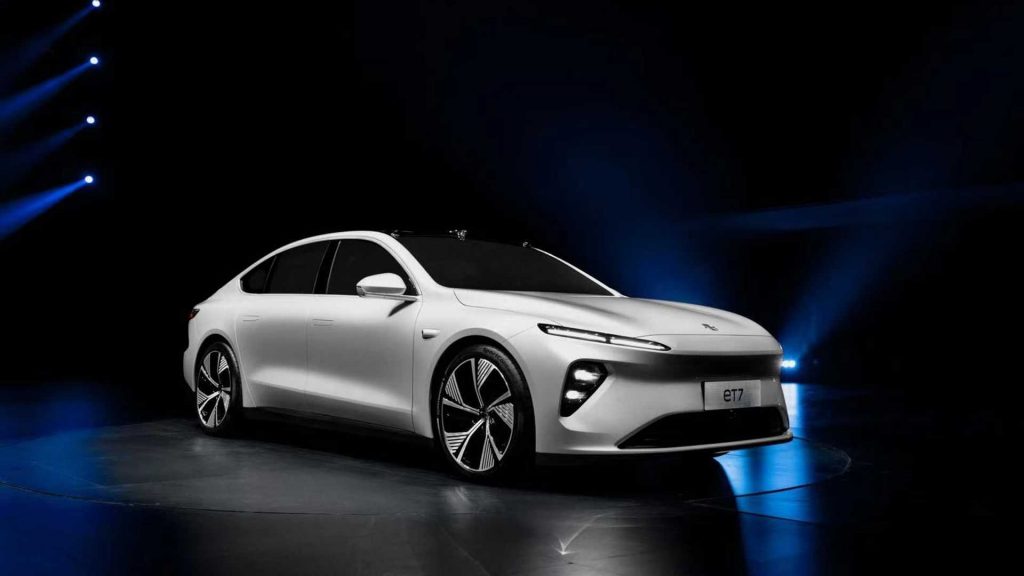 It is worth noting though that aforementioned prices stated are the for cars with automaker's proprietary Battery-as-a-Service (BaaS) battery subscription plan. Meaning that owners will have to fork out a monthly subscription fee of 980 yuan (RM 610) or 1,480 yuan (RM 920) for the respective 70 kWh and 100 kWh battery pack each month. 
Alternately, prospective buyers can purchase the car with the battery outright for between 448,000 yuan (RM 280,000) and 526,000 yuan (RM 330,000). Nevertheless, ET7 owners will still have to fork out 680 yuan (RM 425) a month for the self driving subscription package.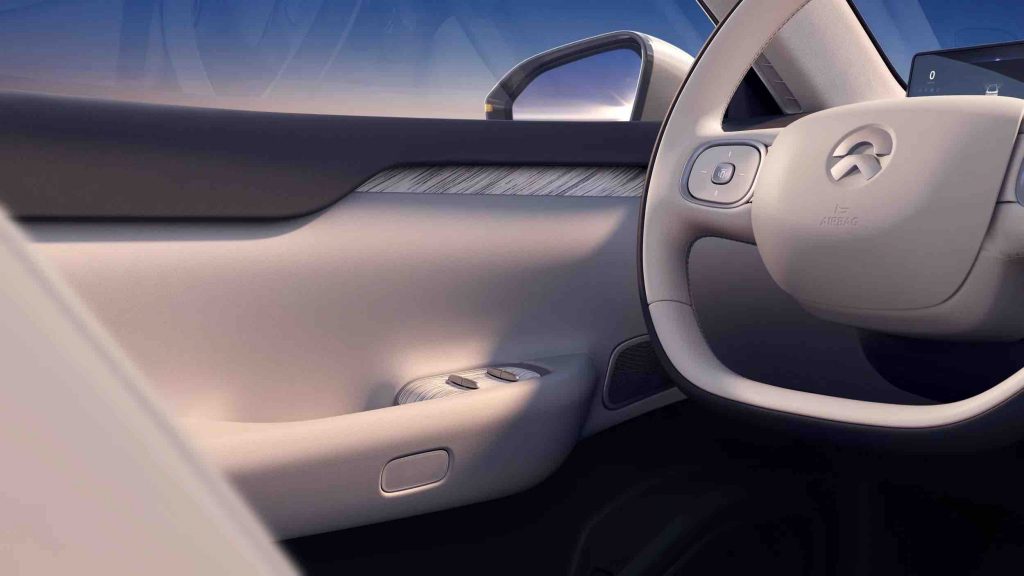 Continuing on the topic of cost, existing NIO customers are supposedly entitled to a substantial discount on the ET7. Thus far though, no official figures have yet been announced on this particular topic. 
In regards to the much-hyped 150 kWh ET7 too, NIO has yet to announce the prices on that particular model. This is due to the fact that it will only debut on a later date, after the launch of the smaller battery variants.  
Additionally, what has also not yet been announced is the possibility of this ET7 making it to other markets outside of China. NIO has said before that it plans to expand to the United States and Europe in the near future, but details on those ambitions too have been skint to say the least.