Automotive
Motormaniac Encore Edition Showcased A Cool Mix Of Cars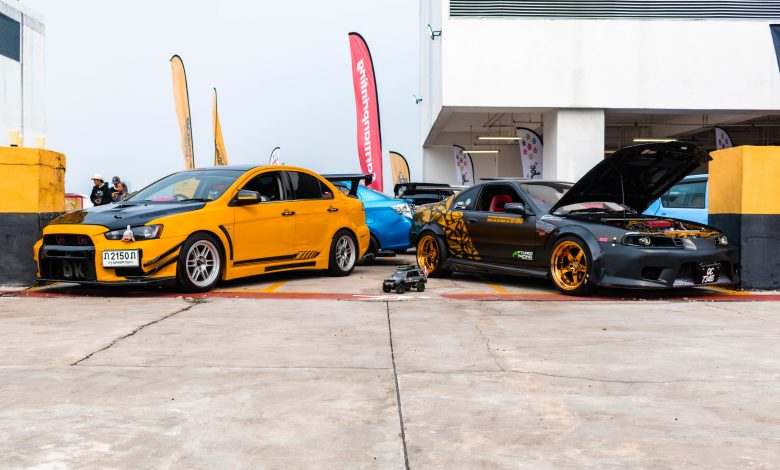 This event held at MyTown last weekend had cars which catered for every cross-section of petrolhead-dom. 
Despite all petrolheads sharing the same love for cars, there are nevertheless factions within this community based on personal interest. 
Some for instance will have an infatuation with good ol' American muscle, while others perhaps will be more inclined towards cars of a more old world persuasion. There are of course also those who prefer cars from the Land of the Rising Sun, with some perhaps even championing our hometown heroes. 
Though whatever it may be that tugs at your heartstrings, there would have at least been one car that would interest you at last weekend's Motormaniac Encore Edition. And just on the off-chance that you have missed this rather cool automotive gathering at MyTown KL, you're in luck as right below is a highlight reel of some of the cars that were on display at that event. So enjoy!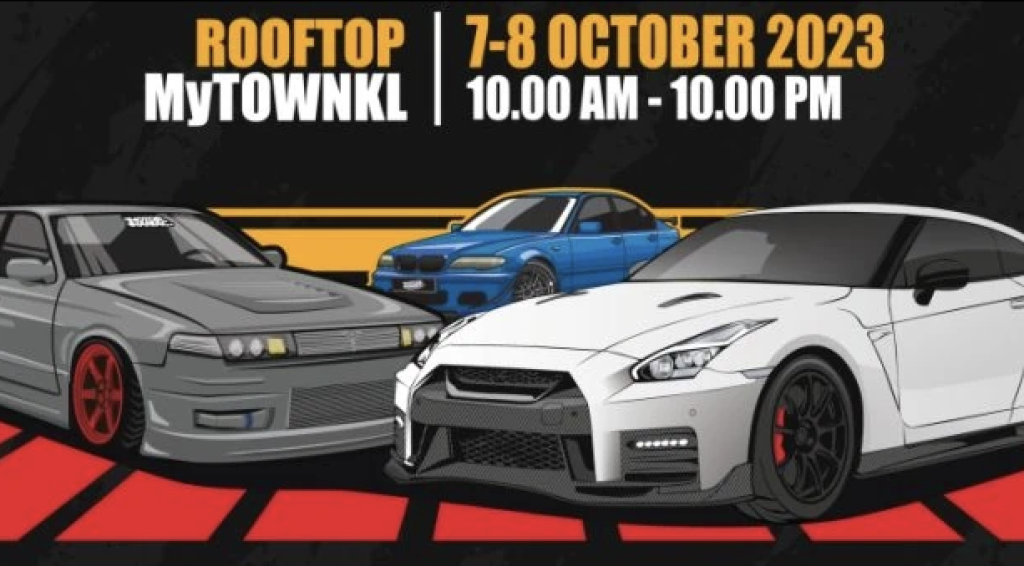 BMW E36 3-Series 1UZ V8-Swap Drift Car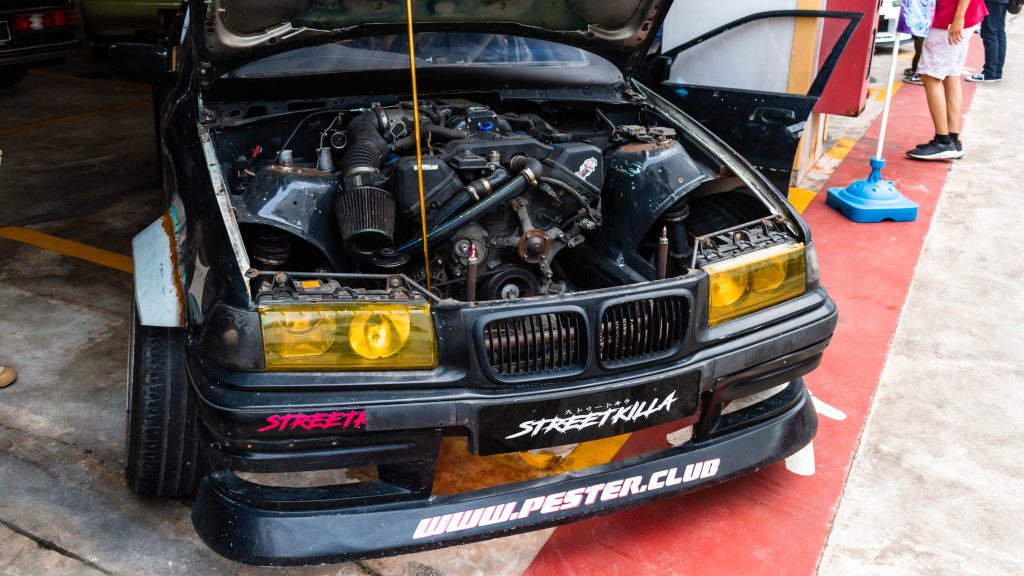 Kicking things off with perhaps one of the coolest cars at the event first (which just so happens to also be the first car we encountered at the event), here is a total drift missile of a BMW E36 3-Series with none other than a 1UZ V8 from a Lexus LS400 shoved under the hood. 
Toyota Chaser & Mark II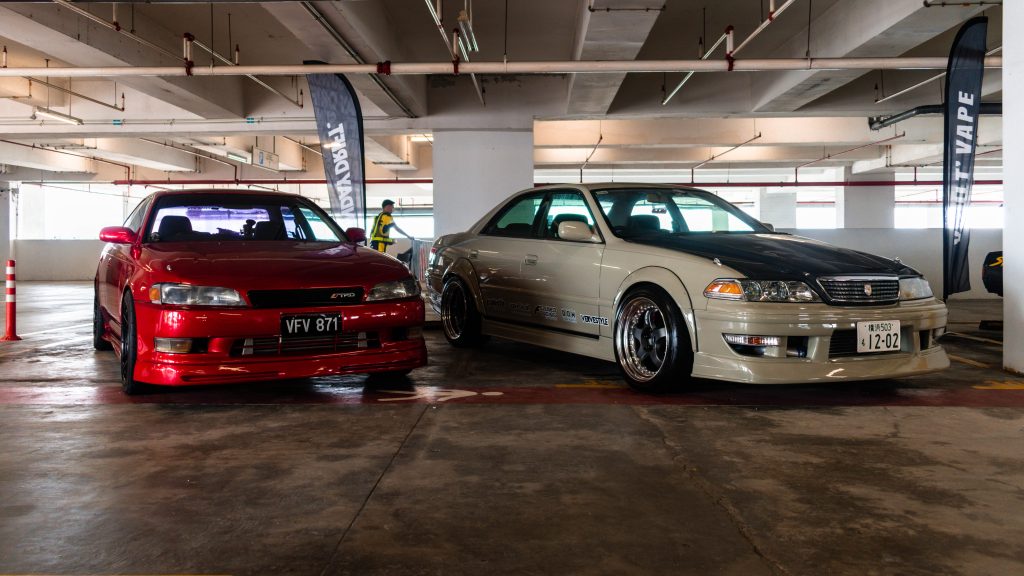 And continuing the theme of good Toyota-engined cars too, here is a pair of deliciously modified JZX100s. The red one for those who are unfamiliar is a Chaser, while the latte-coloured one is a Mark II. Same car underneath, but with slightly different bodies. 
Ford Fiesta, Proton Satria GTi, Toyota Corolla KE70, Proton Saga R3, Perodua Myvi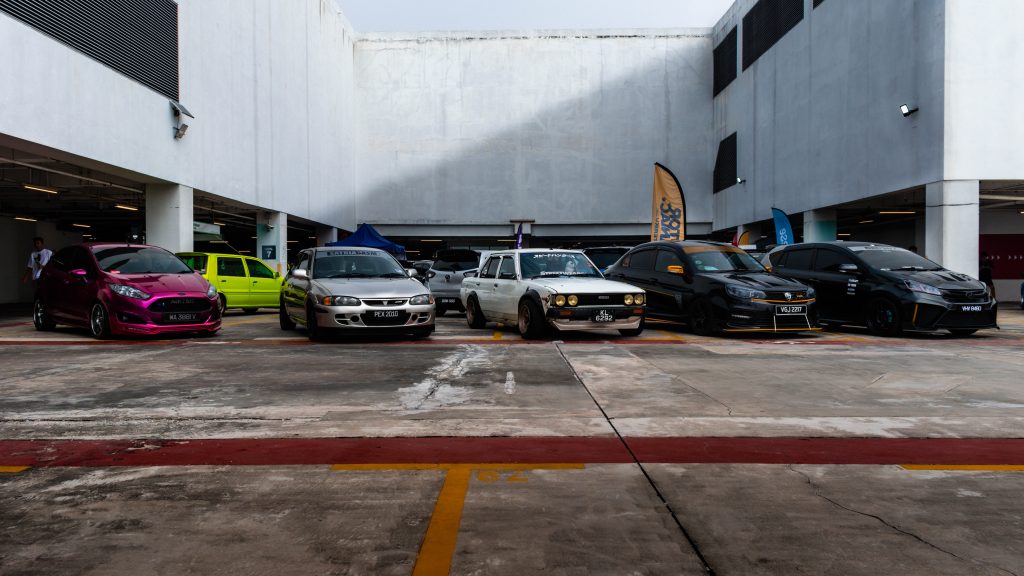 The small yet fun-to-drive contingent. All of which combined is likely less than the price of a new Honda Civic. 
BMW M2 & Volkswagen Golf R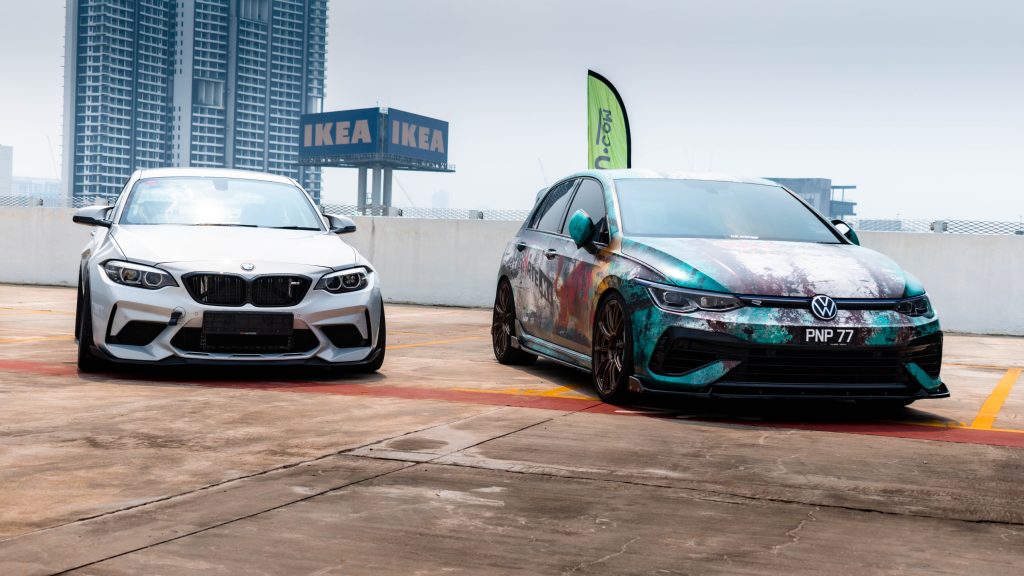 And as for those who need something with a little bit more muscle with their pocket rocket, the Germans are always there to answer that call. 
Nissan 180SX, S14 Silvia & 350Z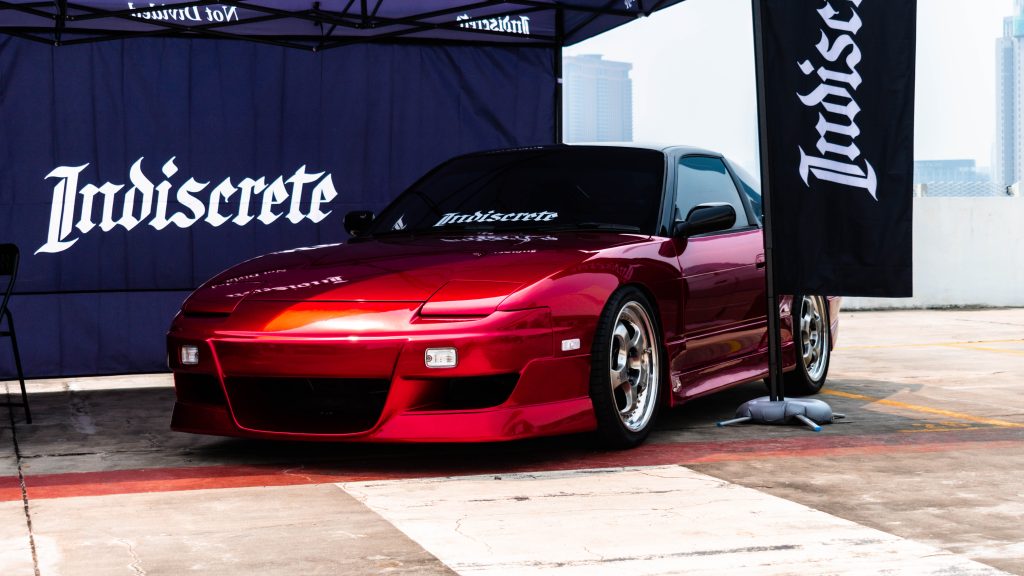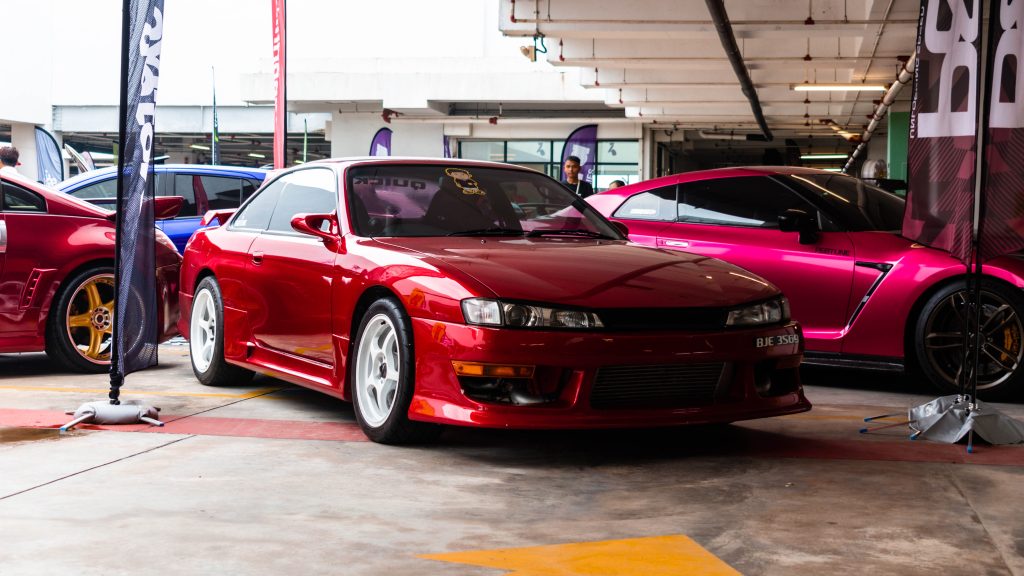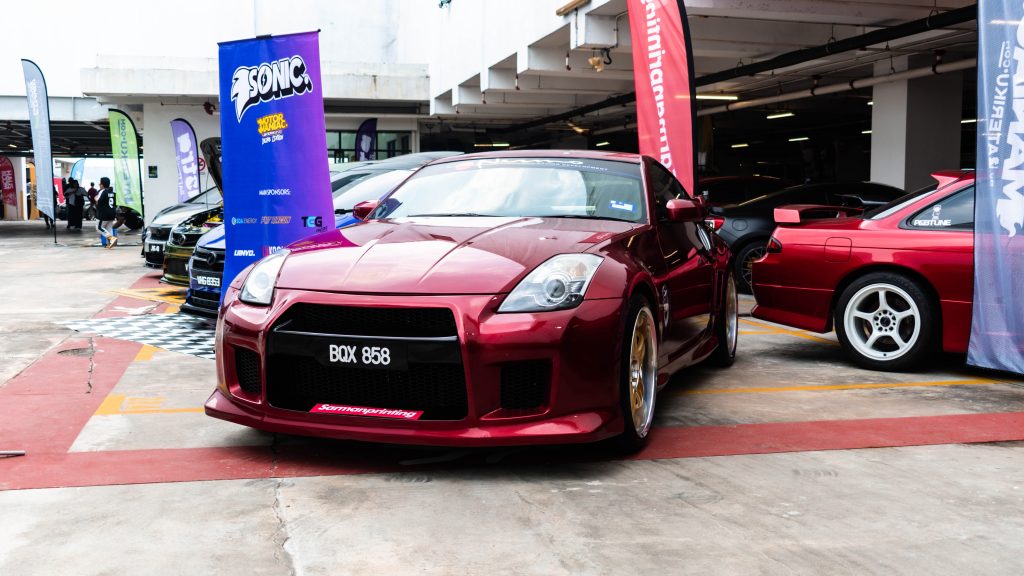 Moving on meanwhile to a trio of ruby red Nissan coupes. All of which have been tastefully modified and had its bodywork polished to an almost mirror finish. Though I for one am still not too sure on how well an R35 GTR front end works on the 350Z…
Mercedes-Benz W124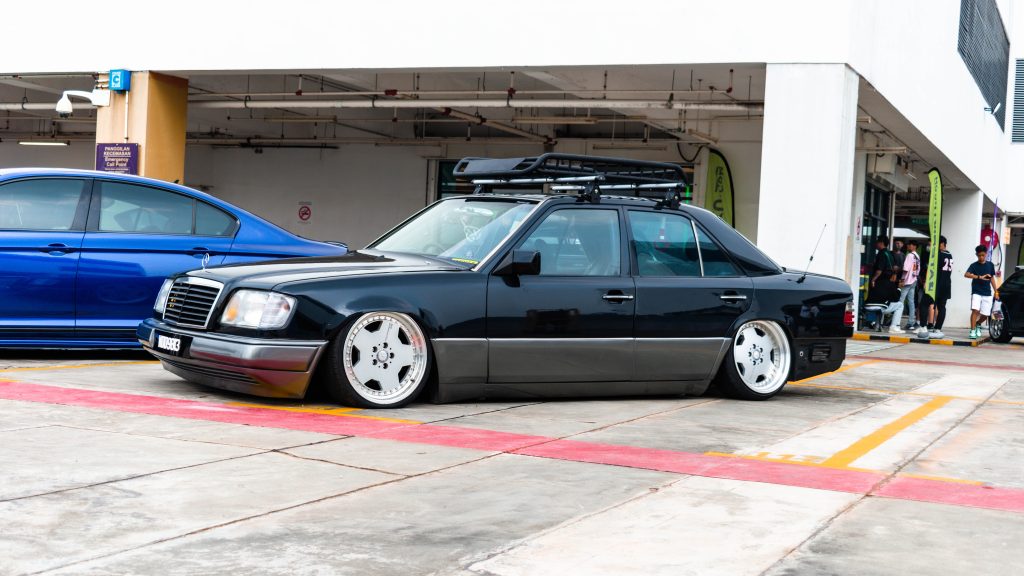 What does work well however is old Mercs on monoblocks, especially when they are modified to full on Yakuza-spec and then slammed into the weeds…
Mercedes-Benz W201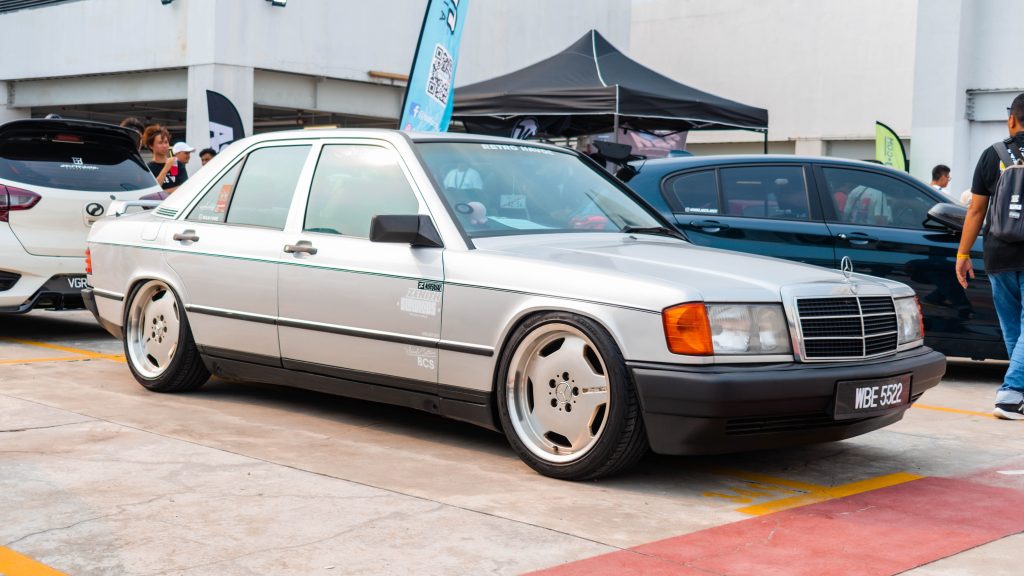 … and just in case you aren't convinced yet, here's another example to prove the point. 
Honda Civic Type R & Ford Mustang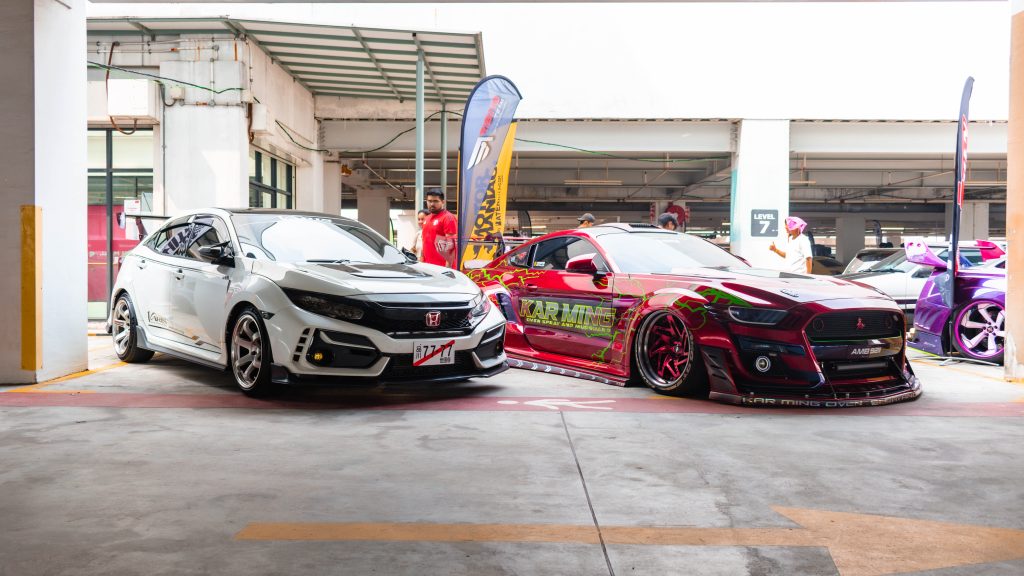 A rather stock-looking example of a Japanese tuner car, and an extremely riced-out example of an American muscle car. 
Volvo 122 Amazon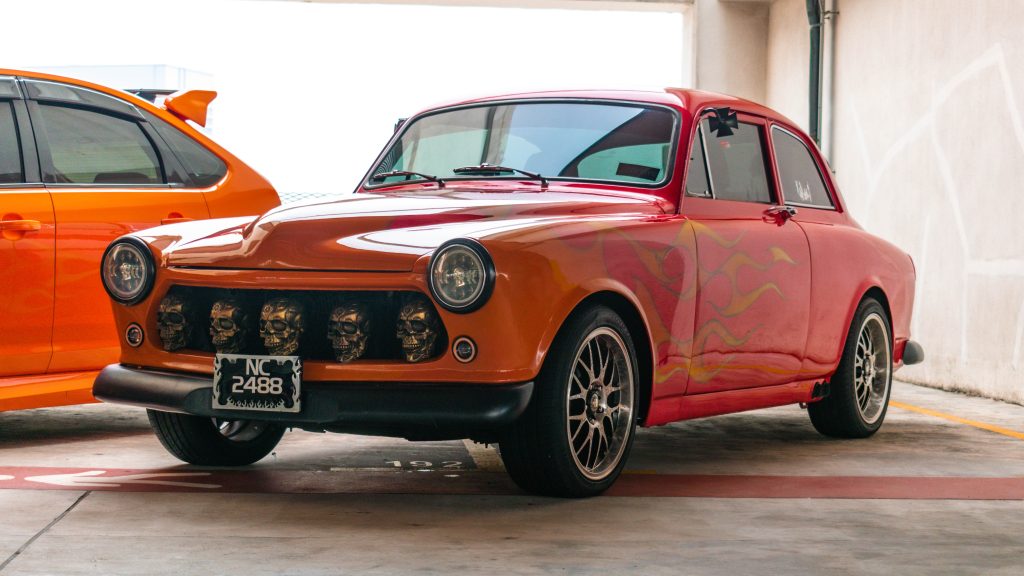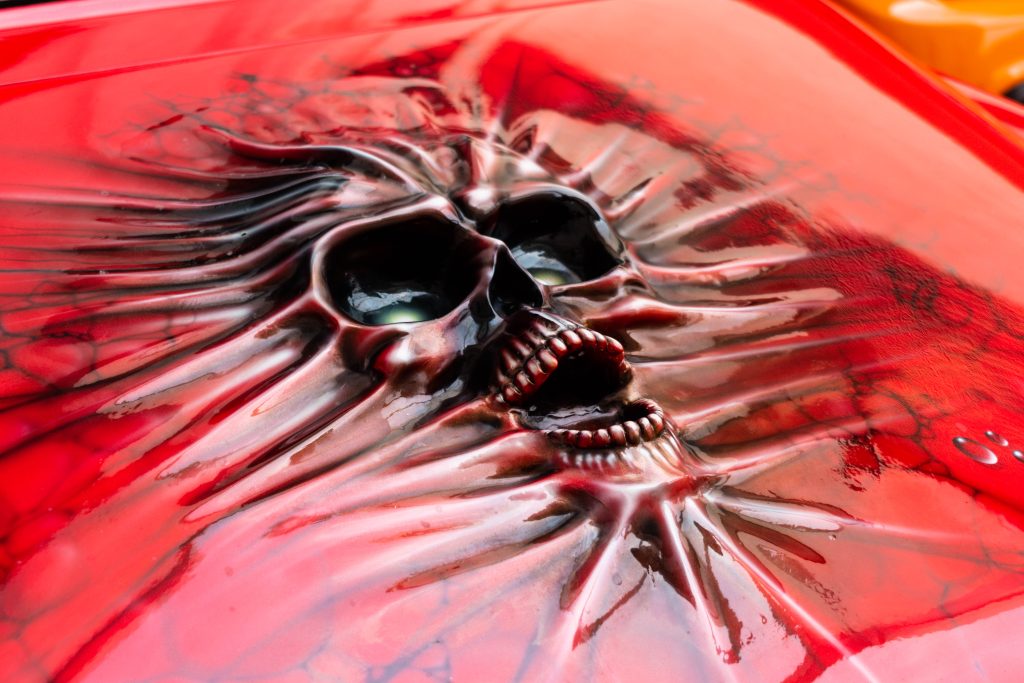 A car designed for the frigid north, but named after a humid tropical jungle, and is then covered in hellfire motifs. Sure covers all ends of the temperature spectrum there. 
Nissan R35 GT-R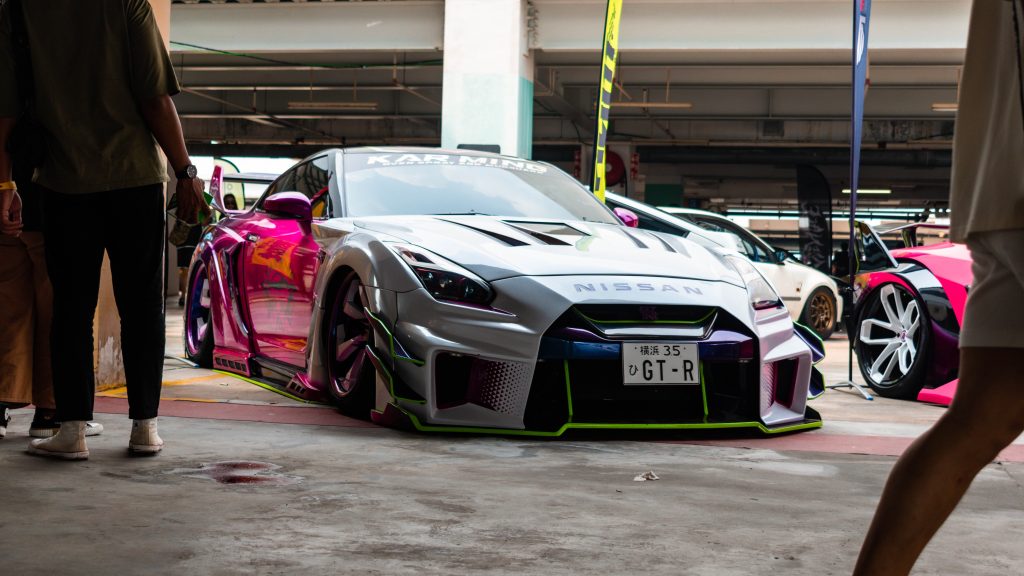 Now the kanji on its (fake) Japanese license plate says it is registered in Penang, but this GT-R is certainly more Akihabara then Air Hitam…
Audi R8 V8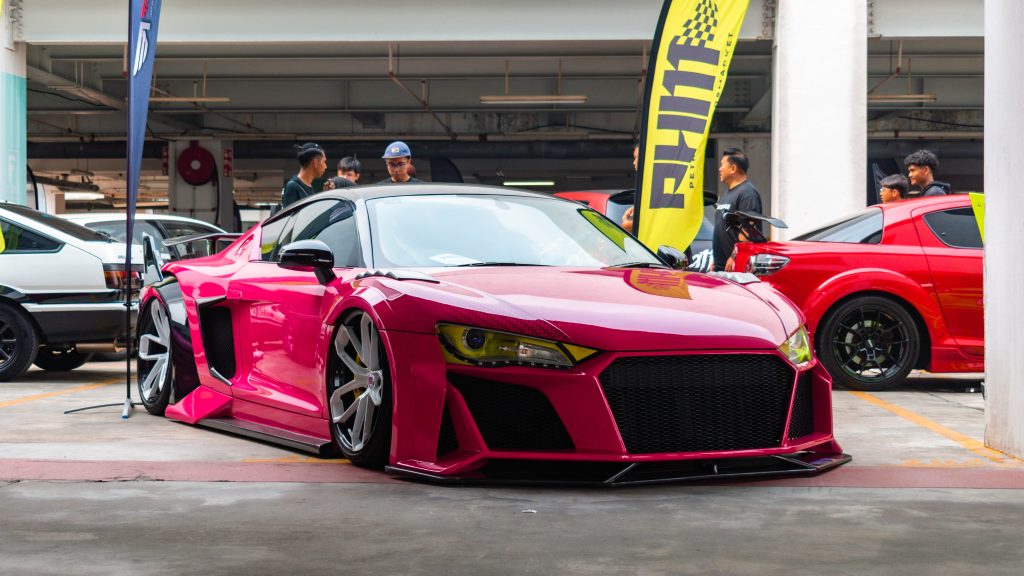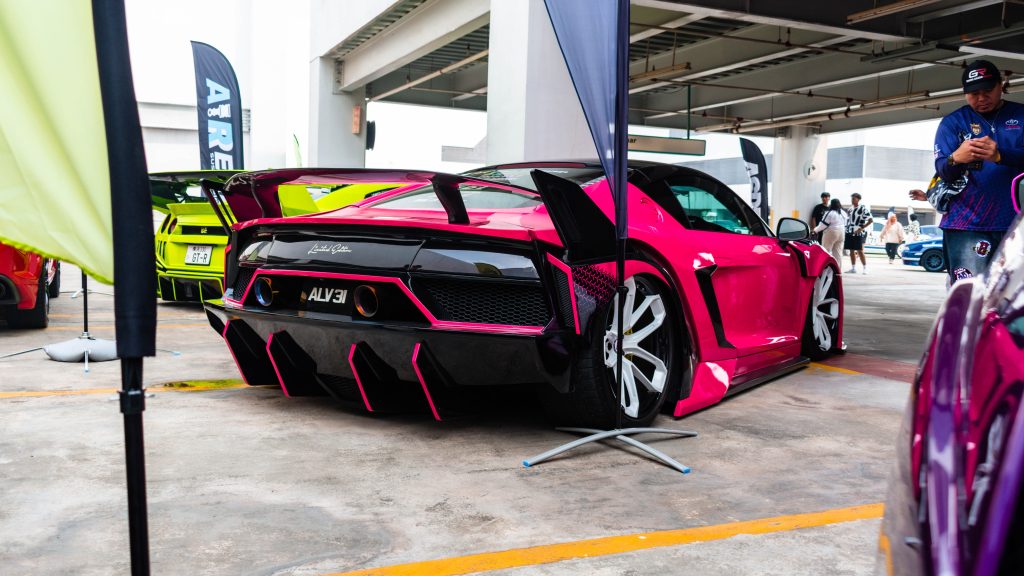 … and so would this Audi too.
Nissan A31 Cefiro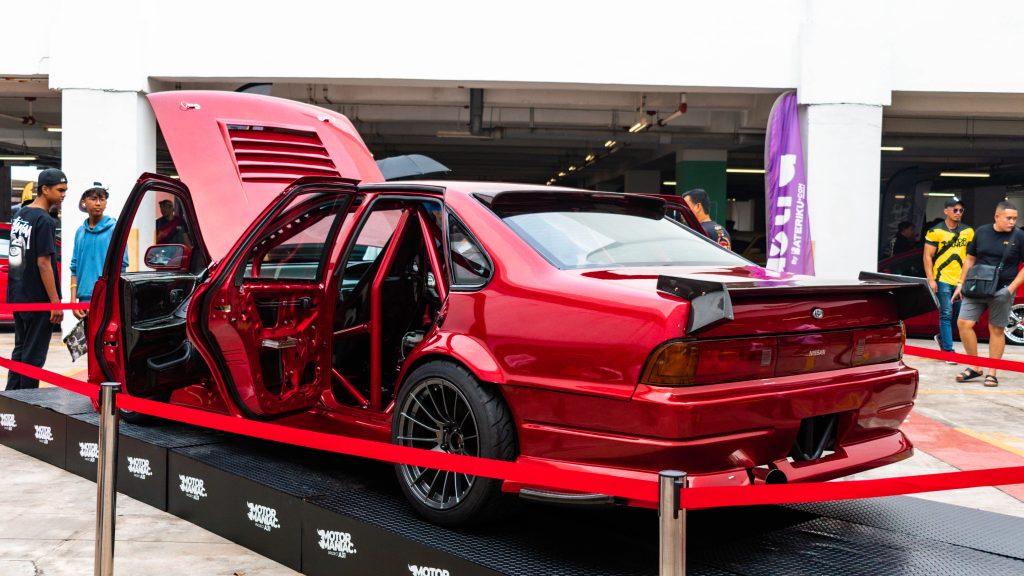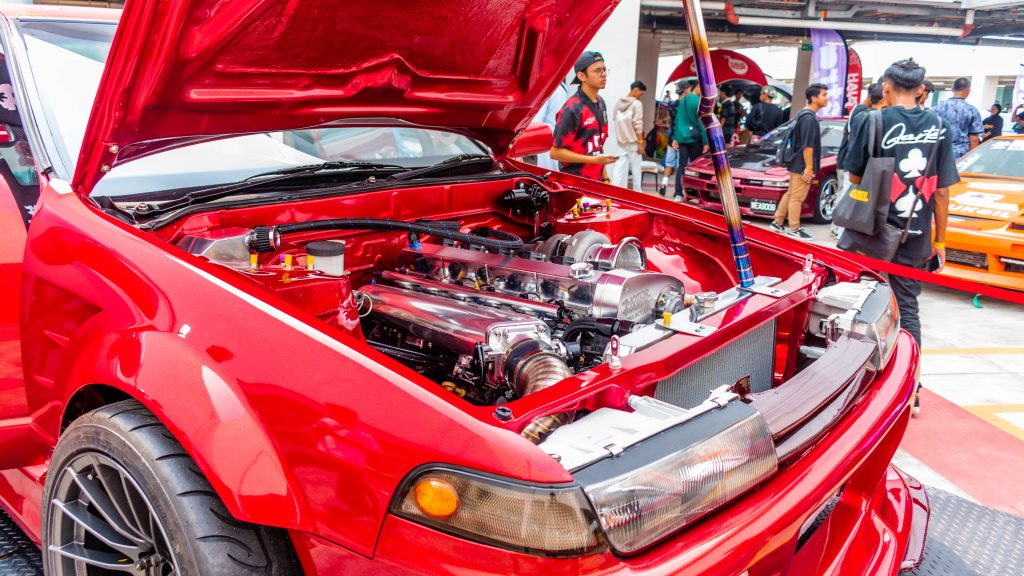 The star car of this event, this Cefiro that was Motormaniac's first project car certainly was one of the cars with the largest crowd around it…
Toyota A70 Supra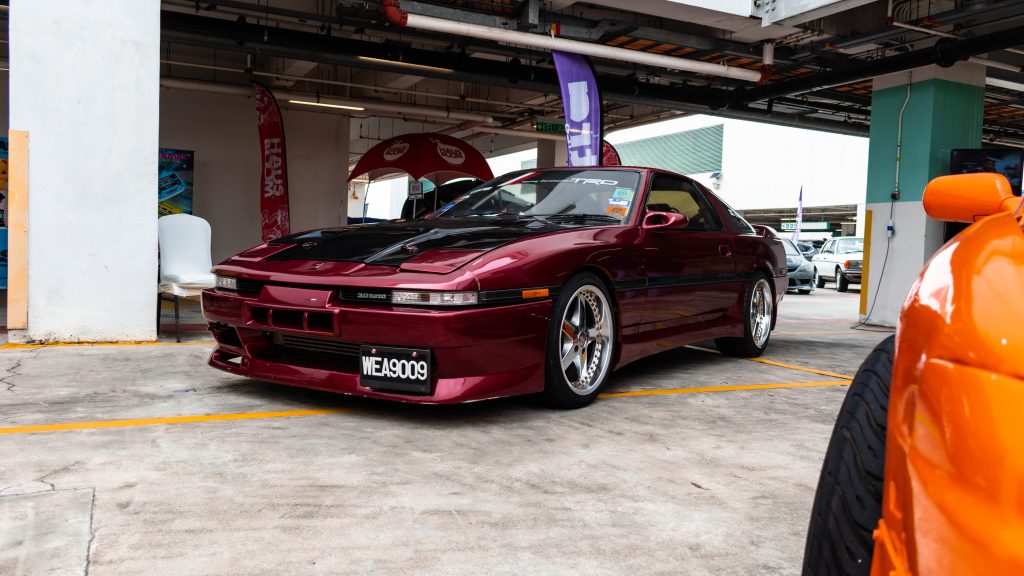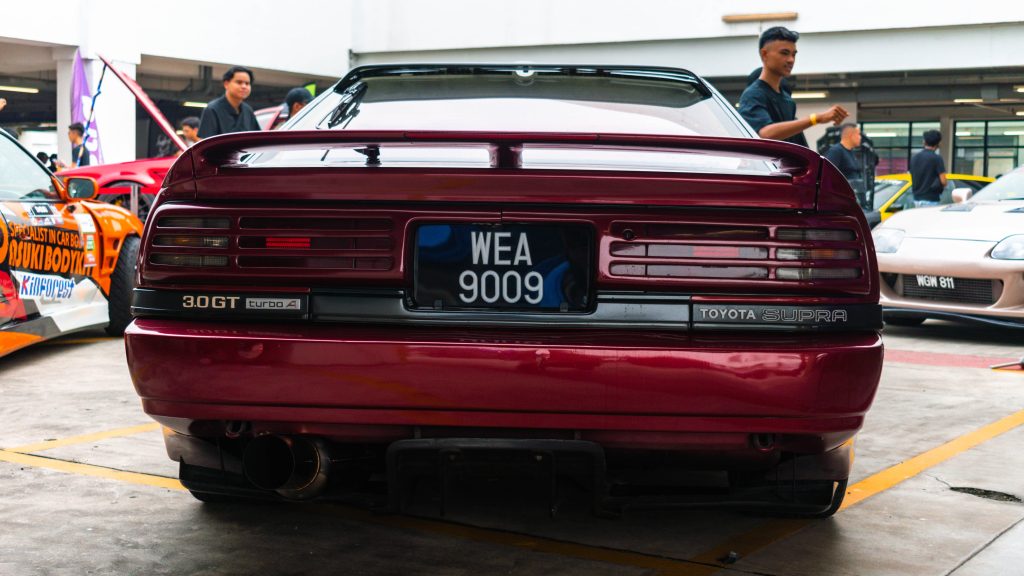 … though the presence of this amazingly clean third-generation Supra nearby did divide the crowd's attention somewhat.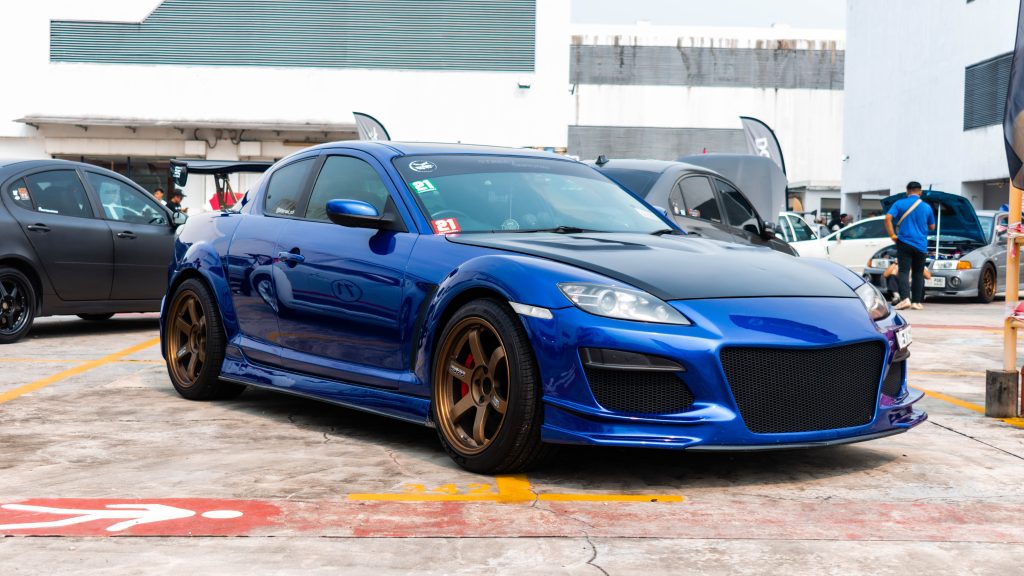 *rotary braaaaps intensifies*
Toyota Celica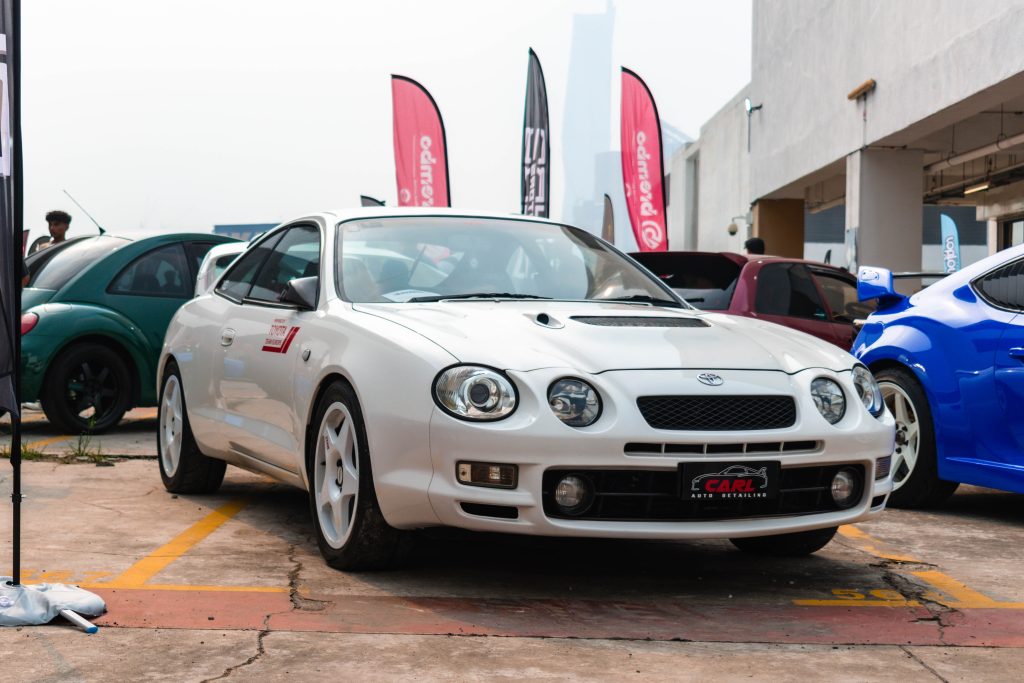 A clean white-on-white example, with the Toyota Team Europe sticker on the door acting as a subtle reminder to the rallying pedigree of the Celica. 
Perodua Kancil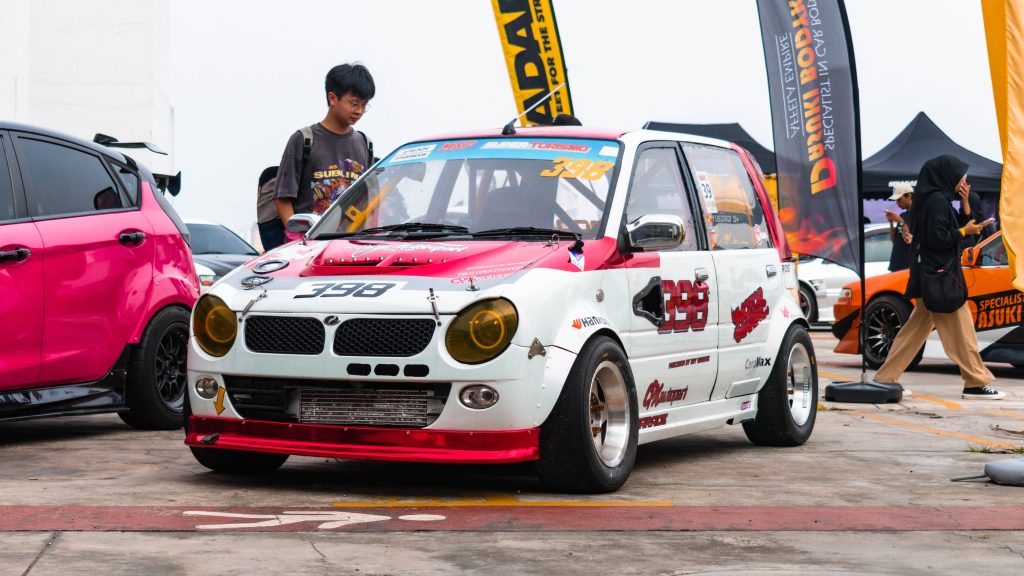 Even a Kancil could draw stares of admiration these days. Though it is not every day you come face-to-face with a supermini that could eat supercars for breakfast. 
Chevrolet Camaro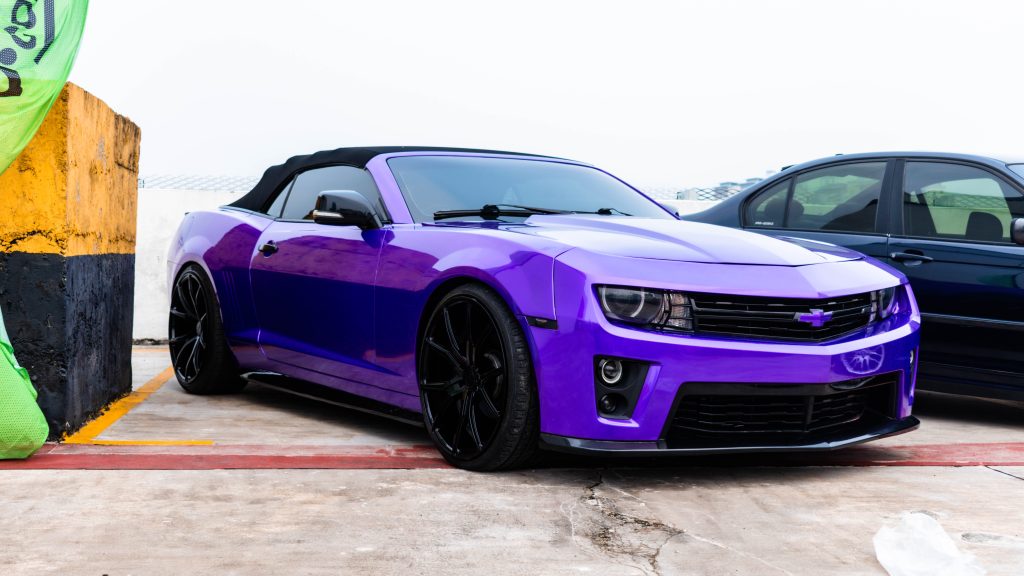 A purple Camaro Convertible that was tucked away at the corner of the event. 
Toyota Starlet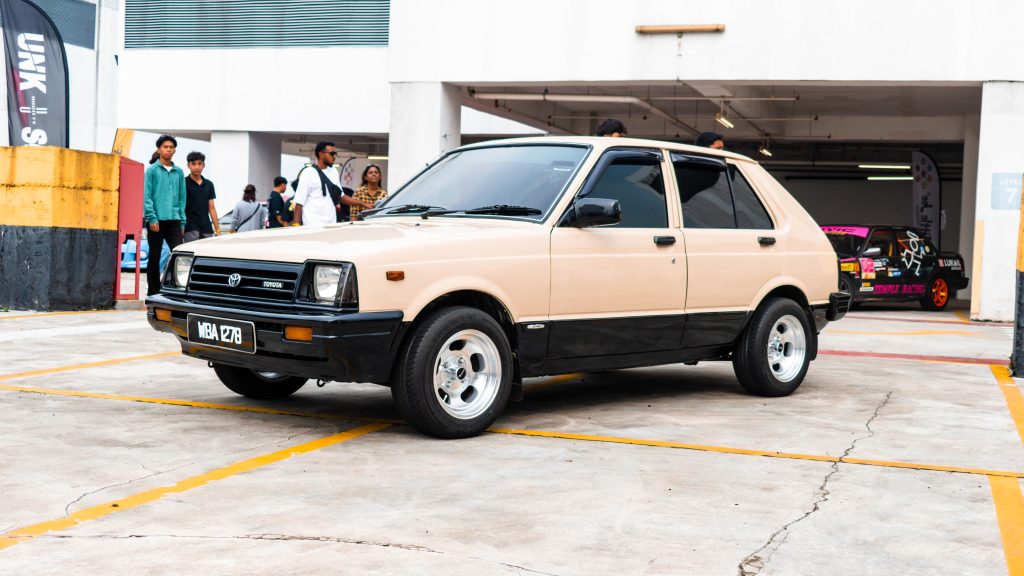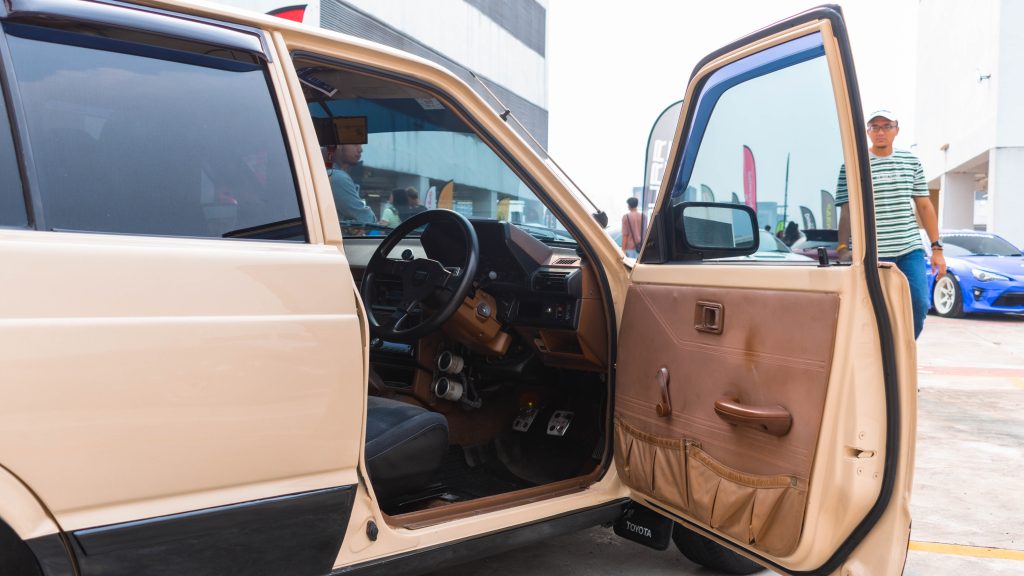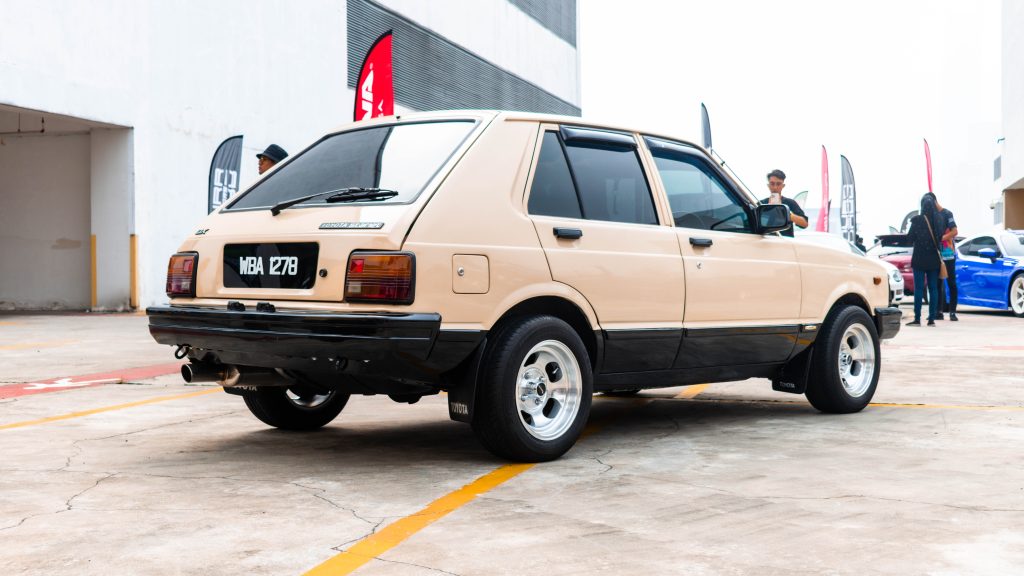 Hearing aid beige it may be, but those slot mag wheels and additional gauges certainly hint to something tasty under the hood of this classic rear-wheel drive hatchback. 
Lotus Evora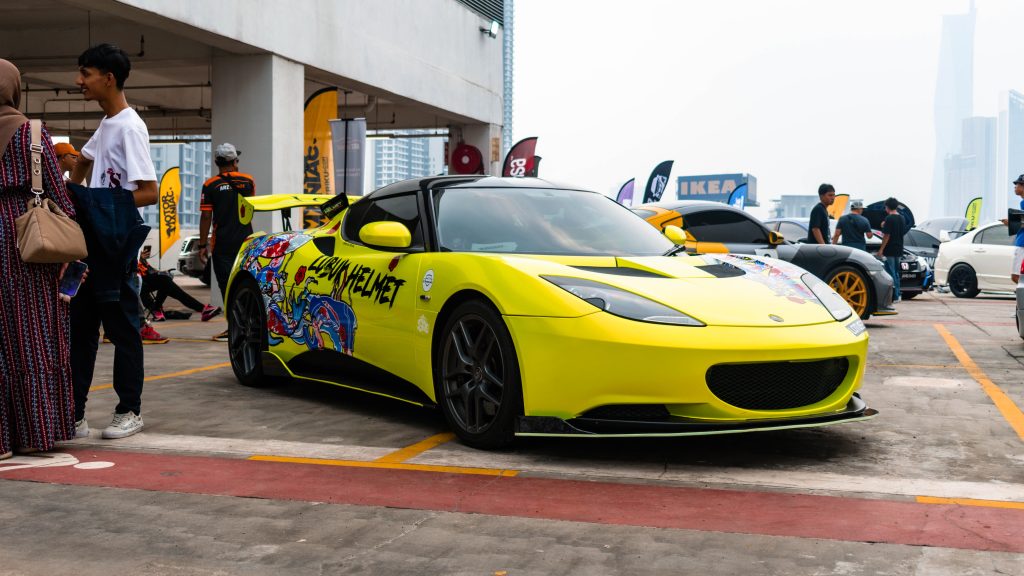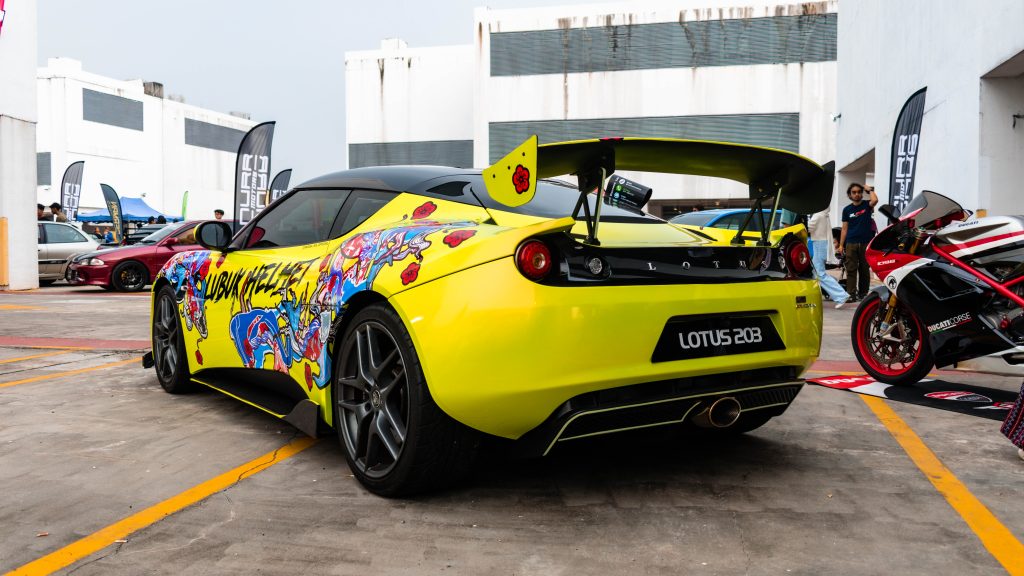 And we end this highlight reel with this stunningly beautiful floral artwork on an Evora. Now this, ladies and gentlemen, is how to grab attention with a wrap.