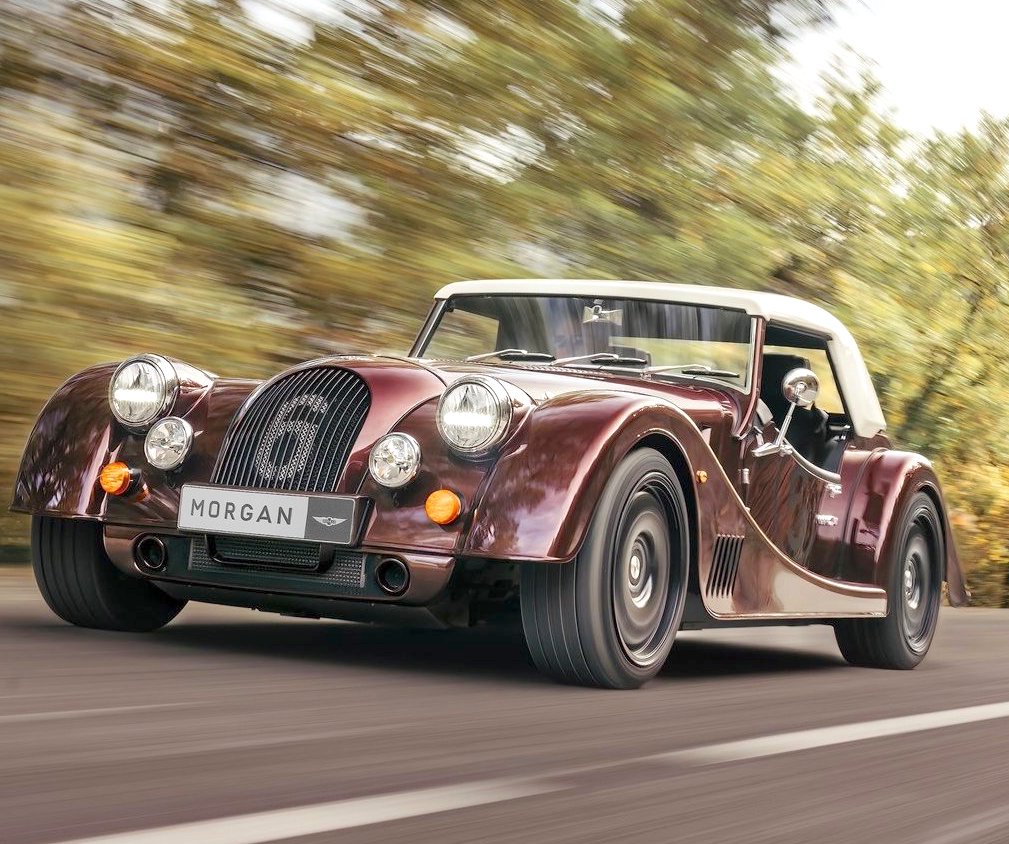 When will this BMW powered Morgan Plus Six arrive in Malaysia?
This is a very interesting and special roadster. In line with its philosophy of continual evolution, Morgan Motor Company is reimagining its Plus Six which was first shown in early 2019.
The enhancements, which are being introduced as part of a formal recognition of a new 'Plus' line, will feature on all Plus Four and Plus Six models from January 2023.
Interestingly, the name 'Plus' signifies a mainstay of Morgan production, and sits alongside the newly introduced 'Super' pillar.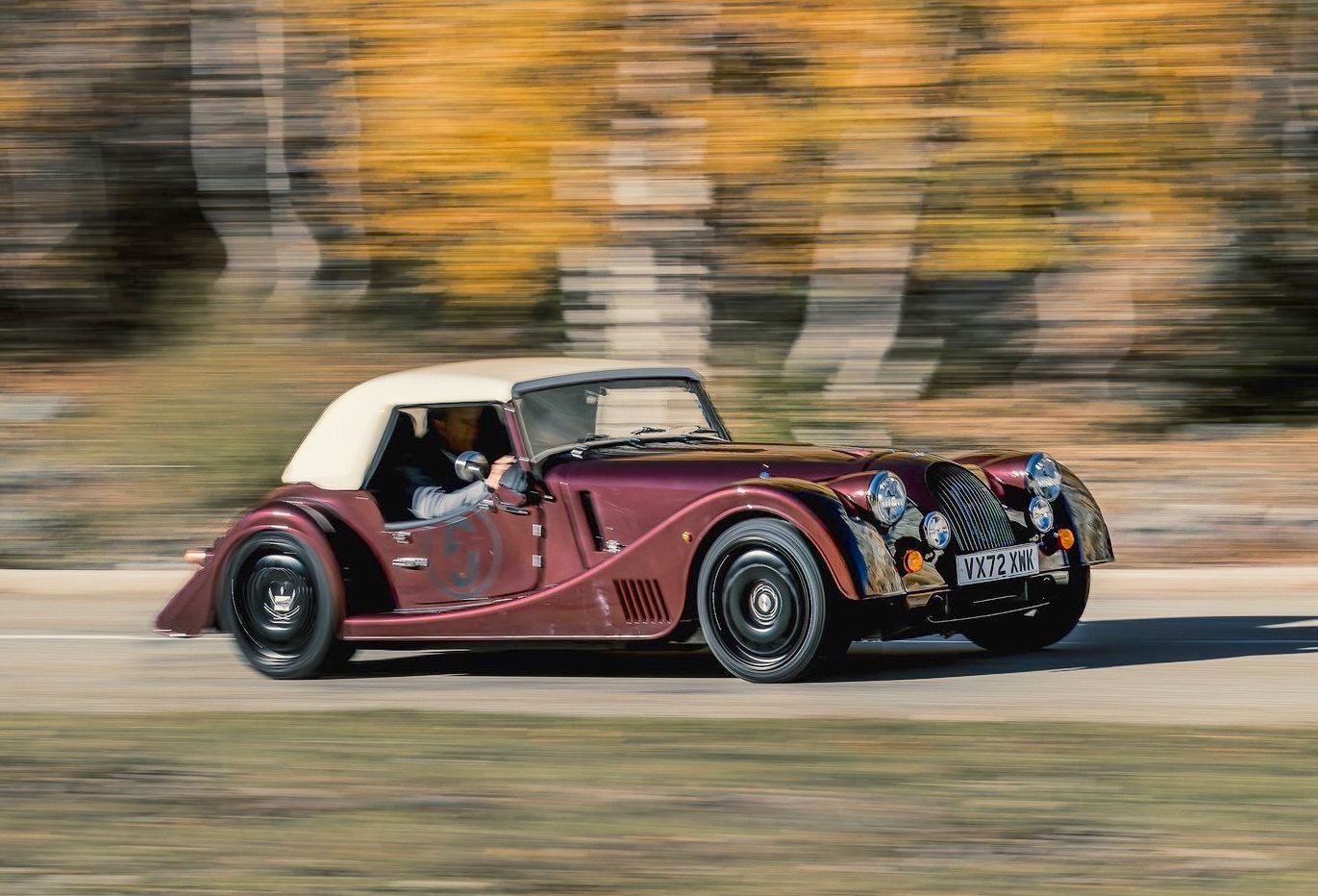 Meanwhile, the nameplate was first seen on the Plus 4 which was introduced in 1950. So, 'Plus' represents more than 70 years of heritage, yet looks firmly to the future, embracing relevant new technology and reimagining the experience of a modern, handcrafted sports car for the 21st Century.
This Morgan roadster now has 340hp and 500Nm award winning BMW stock engine at its disposal. And thanks to its new platform which is an estimated 100kg lighter and stiffer, this roadster of 1075kg can accelerate from 0 to 100 km/h in just 4.2 seconds and reach a top speed of 267km/h. BMW collaborated with Morgan to integrate its 6 online in the Plus Six.
Morgan Plus Six Interior
The enhancements to the company's latest Plus models are headlined by significant changes to the interior, offering greater levels of refinement, further personalisation opportunities, and increased usability over earlier generations.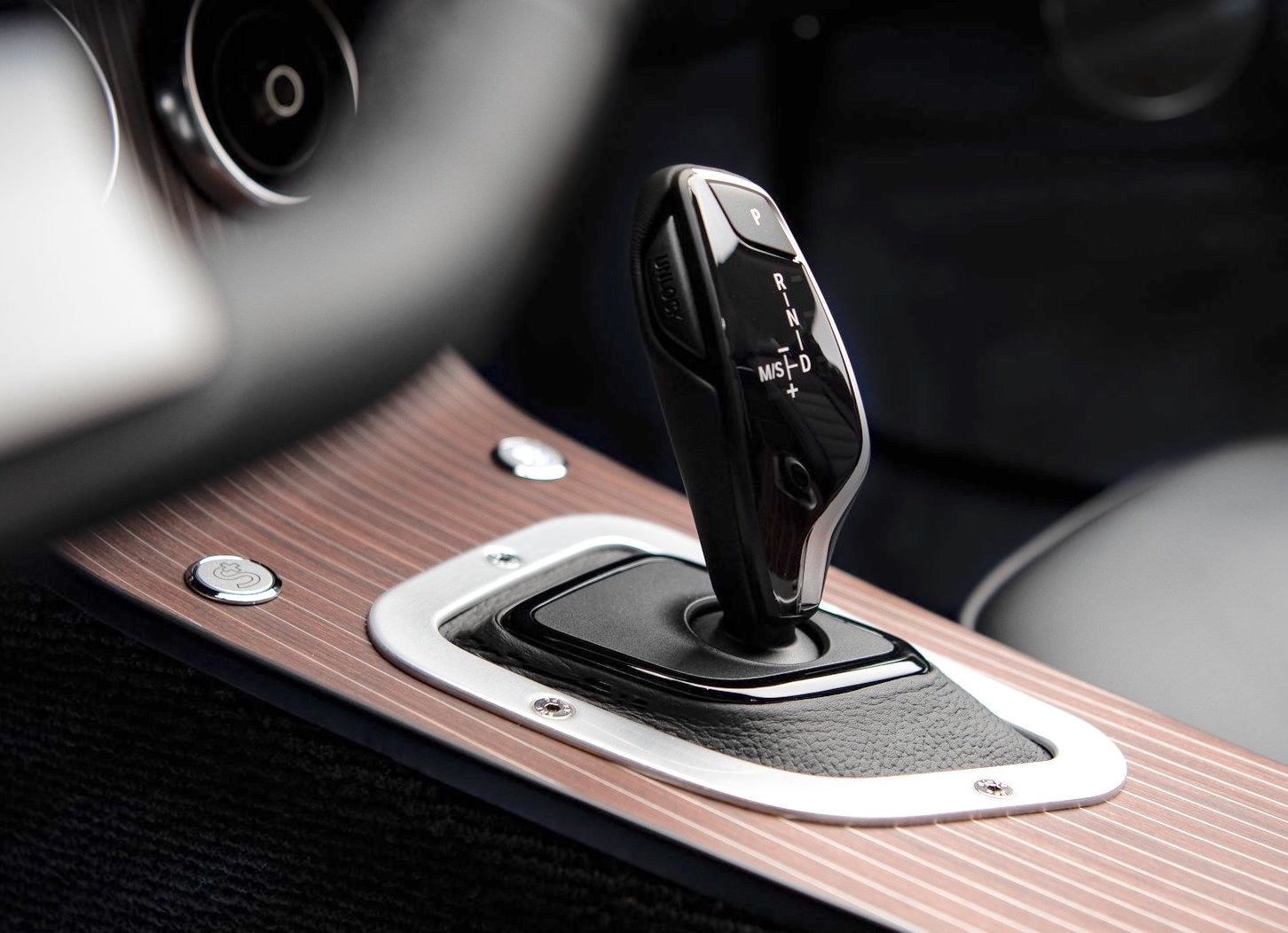 The introduction of a new range of marquetry veneers, which extend through the vehicle via its centre console, reinforce the company's commitment to craftsmanship and bespoke tailoring, celebrating the natural materials, design, and form, synonymous with the Morgan marque.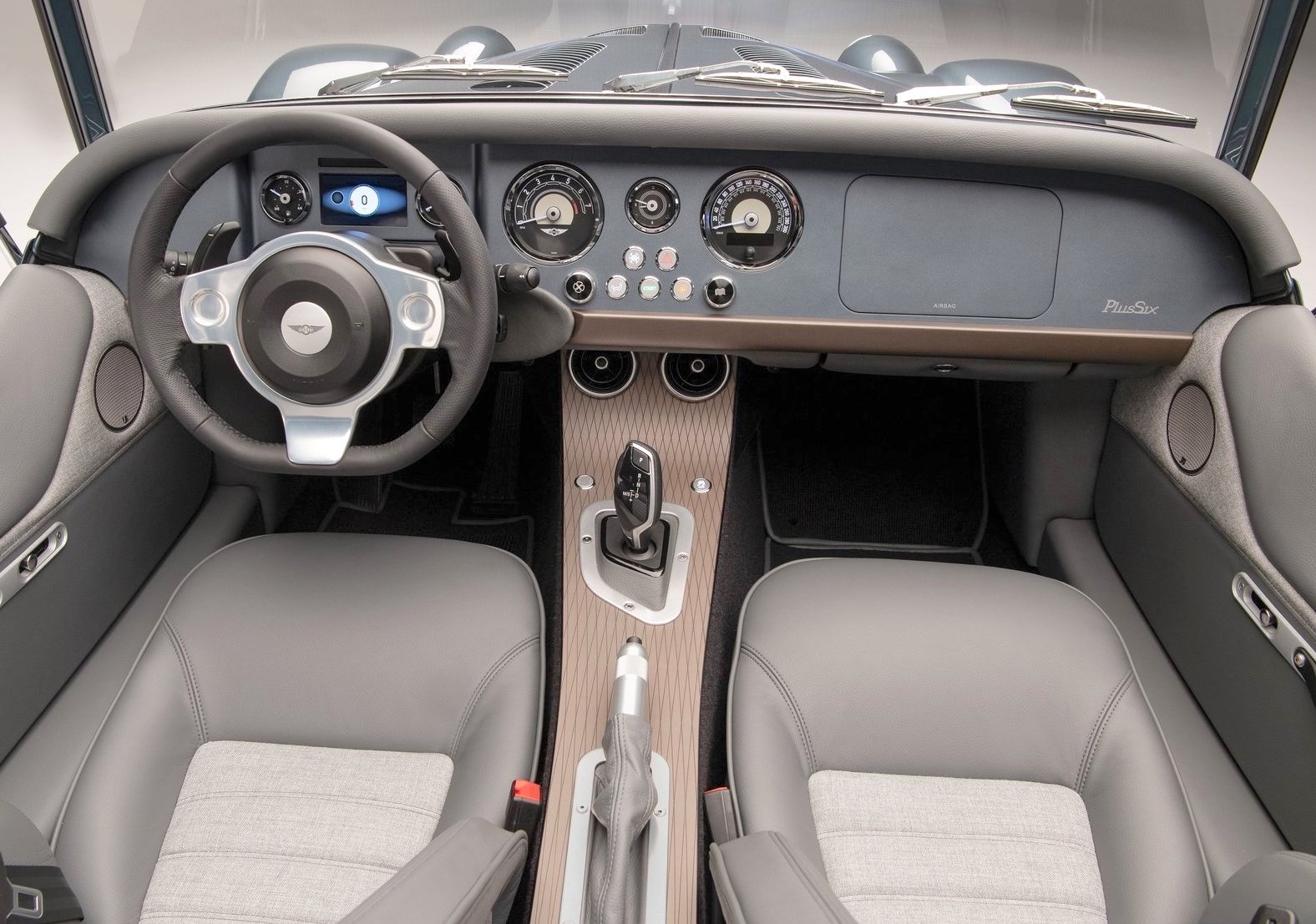 'Spokes In Flight' and 'Kinetic Diamond' are abstract motifs for moving spokes, inspired by the spoked wheels that have featured on Morgan cars for decades. 'Engineered' – the third veneer option – features aluminium strips between wood, signifying the company's use of the two core materials.
A new superformed aluminium dashboard and instrument panel can be specified in matte silver, matte black or matched to body colour, and a model designation can now be specified on the passenger side of the dashboard. The dashboard is home to new instruments which feature new face artwork.
The steering wheel is now available with a satin polished centre section. When specified, this finish coordinates with other internal embellishers including the speaker grille, door handle, handbrake, and gear shift surrounds.
Two-tone fabric, which contrasts on the seats and door cards, offers a mix of textures and has been designed specifically for the latest Plus models. Black pebble grain leather and black fabric is specified as standard, with a further six colour-ways and leather grains optional.
Woven from worsted wool using fine marl yarns, the natural textile embraces a purity of composition. Each fabric is paired with a complimentary leather colour-way, ensuring leather is used sparingly, celebrating it as a fine material.
Redefined door cards provide the base for a curated range of two-tone fabric options – introduced for the first time on a Morgan four-wheeled model and Sennheiser branded speaker grilles (when specified with Sennheiser audio system).
A new 'bolt-action' door handle, situated on the lower section of the door, is the most notable change to the door interior. Created from lacquered stainless steel and high-quality saddle leather, it provides a material and aesthetic uplift, whilst introducing a lasting mechanical sensation for occupants exiting the vehicle.
Morgan Plus Six Engaging Dynamics
Above all else, a Morgan sports car should be lightweight, exciting to drive, and offer a unique connection between driver and machine.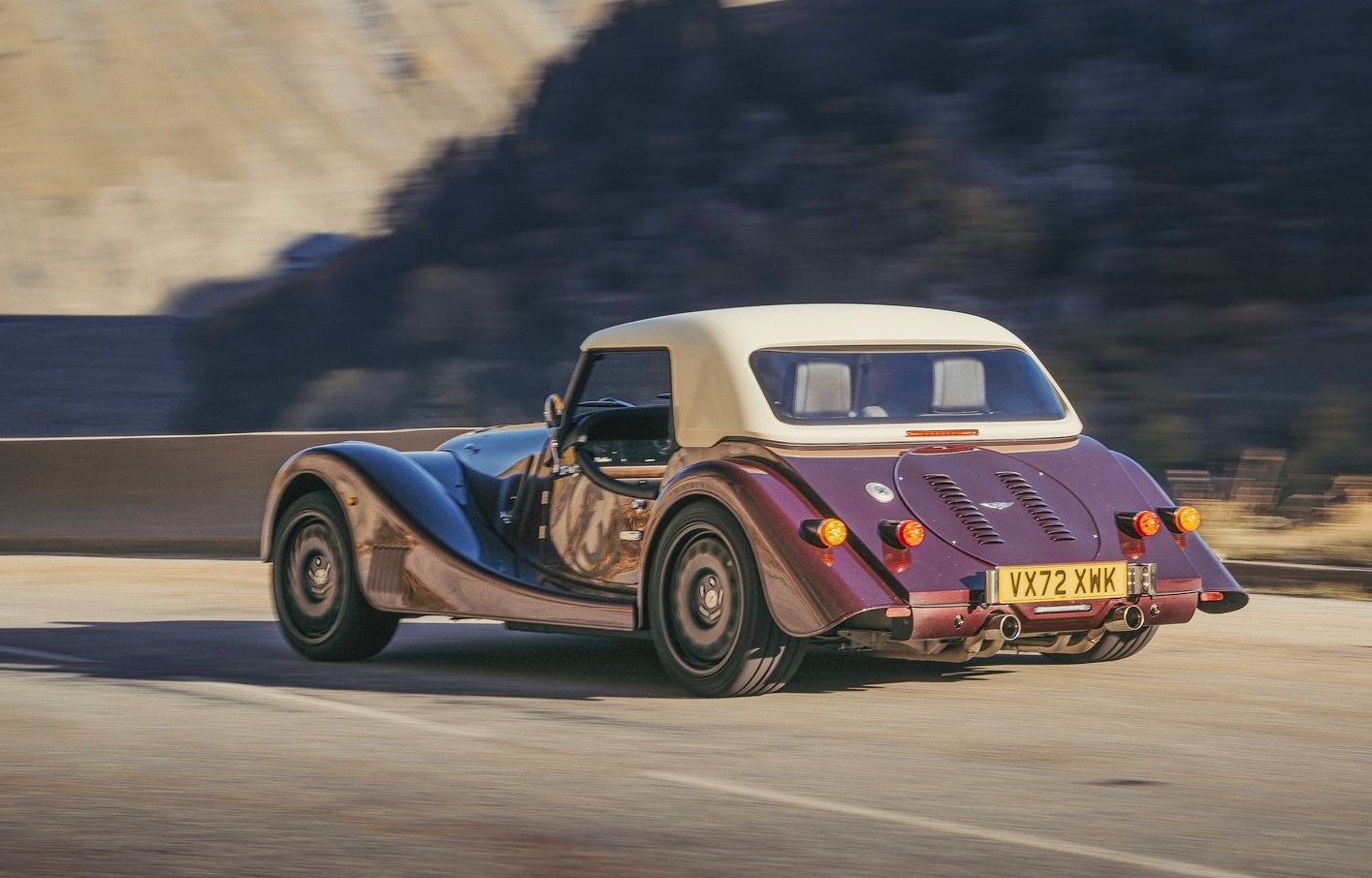 Dynamic enhancements to Plus models are headlined by the introduction of Electronic Stability Control (ESC) and all-new braking system, developed alongside Continental and AP Racing. ESC will be introduced. Mode-dependent, the ESC has been tuned for each model and gearbox variant, and can be switched between levels of assistance depending on driving mode.
The AP Racing braking system is all-new and has been developed alongside the ESC programme to deliver high-performance braking.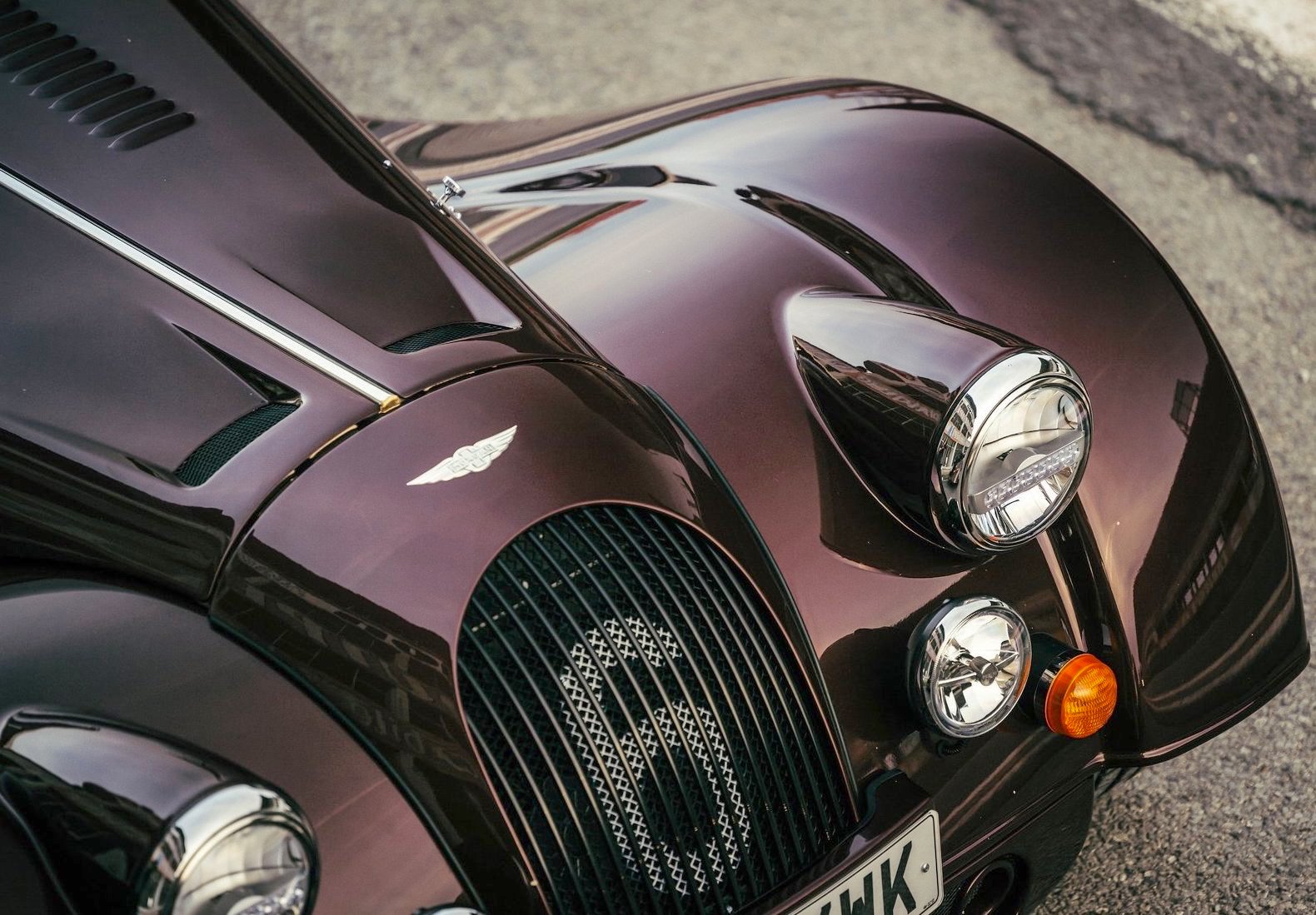 Bespoke gearbox calibrations have been developed, in partnership with BMW, for the automatic variant of Plus Four and Plus Six models respectively. Gearbox calibrations receive further intelligence and are integrated deeper into the vehicle, adapting to feedback from control systems throughout.
In 'normal' driving mode, four calibrations will adapt gear shifting based on brake pressure and steering angle. In 'Sport' and 'Sport+' modes, a further four calibrations, programmed to be more dynamic, will adapt gear shifting, also based on brake pressure and steering angle.
New hill detection uses an accelerometer and driver torque demand to automatically select a lower gear for steep inclines. In addition to aiding drivability and increasing performance, the new calibrations also deliver an increase in efficiency.
The addition of new suspension dampers and bushes completes the dynamic enhancements to Plus models. The new bush rating will deliver further refinement over low-frequency road undulations, whilst the new dampers improve ride compliance, progressive rate, and high-speed performance.
The addition of airbags, fitted as part of the standard specification, reinforce the company's commitment to continually developing and evolving its products. Situated behind the new aluminium dashboard and within the steering wheel, the new addition represents a significant engineering project and exceeds the homologation requirements for the vehicle.