Cars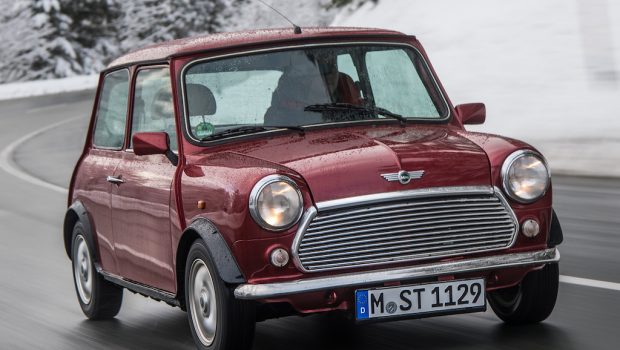 Published on January 8th, 2019 | by Hammer
0
Mini Minor Is 60 Years Old
2019 is the 60th anniversary of the launch of this British motoring icon. The Mini. When launched in 1959, designer Alec Issigonis' Mini revolutionised the automotive industry by pioneering the mass production of front-wheel-drive transverse-engine cars. Interesting fact, the name "Mini" was not used from the beginning of its production. In early advertising material the name "Minimus" was used. At the time, an already famous Morris model was the Minor (Morris Minor), which is Latin for "smaller". So, for the even smaller car the decided to use the abbreviation for the Latin word "minimus", which means "the smallest".
Then Formula 1 World Champion team owner John Cooper, a friend of Issigonis, immediately saw its nimble handling as an opportunity to create a powerful competition car and, after building a prototype, persuaded BMC's bosses to produce it. It was launched in 1961, started winning races and rallies immediately, and became the cool must have car of the 1960s, selling in much larger numbers than initially envisaged.
During the 1960s, the popularity of the compact Mini led to it taking on its own distinctive identity, with the Mark II Mini adding a new grille in the later part of the decade.
Mini Cooper Specifications 1961
Engine: 1071cc 4IL OHV
Power: [email protected]
Torque: [email protected]
Top speed: 95mph
0-60mph: 12.9secs
Produced: 45,629 (Cooper S, 1963-1971)
The Mini Cooper was modeled as a special version of the first generation Mini, with John Cooper of the Cooper Car Company recognizing the potential to create a motorsports version of the same car. This was launched as the Mini Cooper and the Mini Cooper S in 1961 and 1963. These cars featured 848cc engines for the Cooper, and 1071cc for the S type. The Cooper S's iconic appeal as a sportier version of the Mini was underlined by its success at the Monte Carlo Rally in 1964, 1965 and 1967, as well as its appearance in the 1967 British film The Italian Job, in which Minis and Mini Coopers play a key role in a bank heist.
The Mini Cooper's future was somewhat uncertain through the 1970s and the 1980s as the license for the brand was sold to Spanish and Italian companies. While new models were designed and released, most continued to play on the original Cooper and Cooper S designs, becoming more of a novelty than a progression.
By the 1990s, the Rover Group, who owned the rights to the Mini, was bought by the German manufacturer BMW. Although selling off Rover at the end of the decade, BMW retained the Mini marque, and since 2000 have relaunched the product line.