Automotive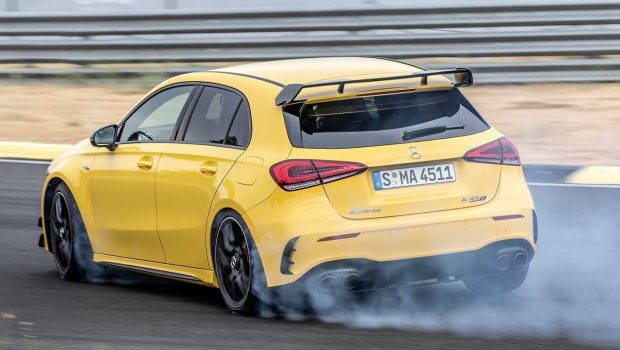 Published on July 31st, 2019 | by Hammer
0
Mercedes-Benz A45 S AMG 4Matic details and specifications
Outstanding performance, the ultimate driving dynamics, expressive design – the new Mercedes-AMG compact A45 4MATIC+ and A45 S 4MATIC+ sports cars reassert their leading positions in their segments. They seamlessly continue the success story of their predecessors, while setting numerous new standards.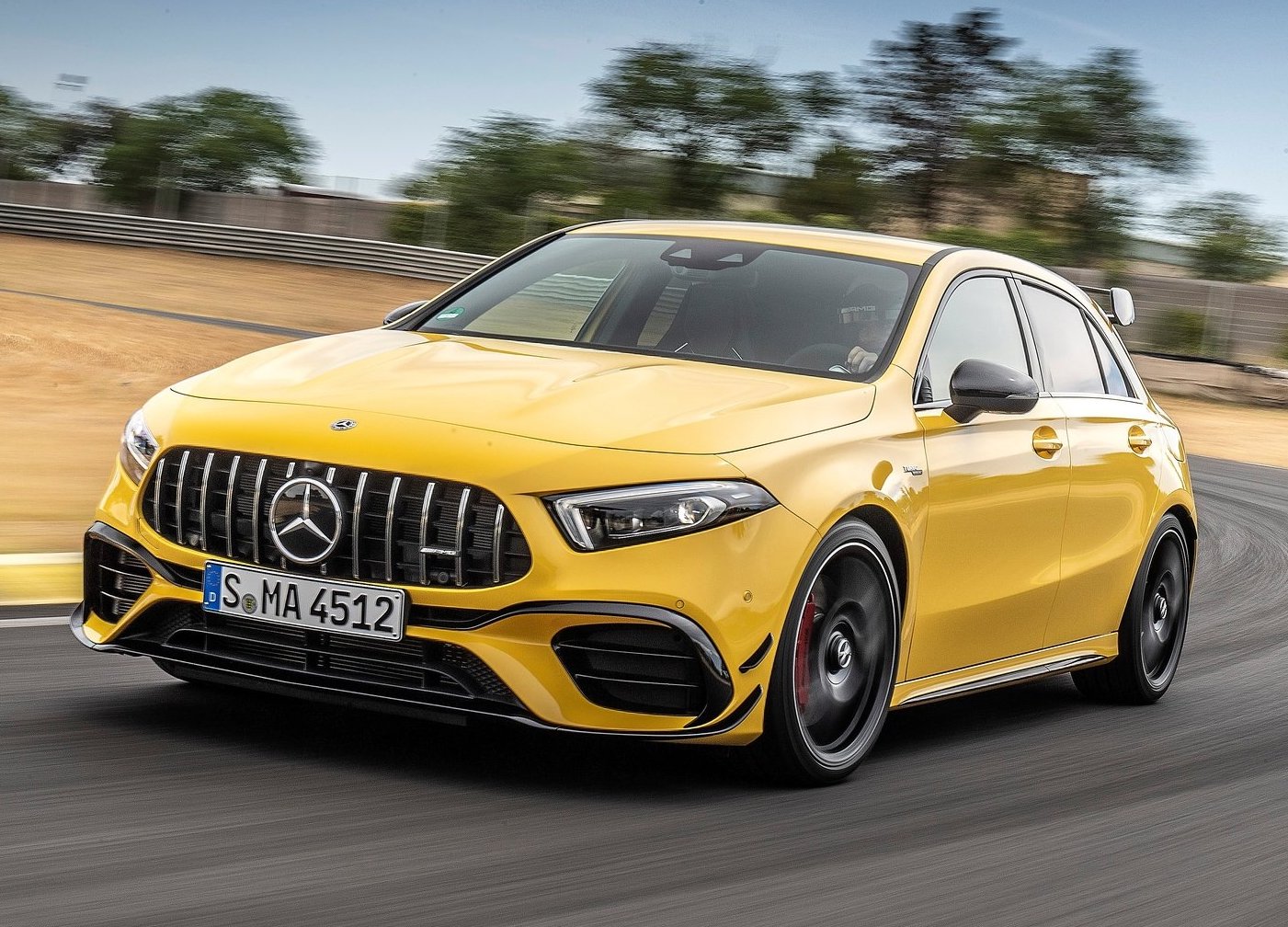 New turbocharged four-cylinder with ample power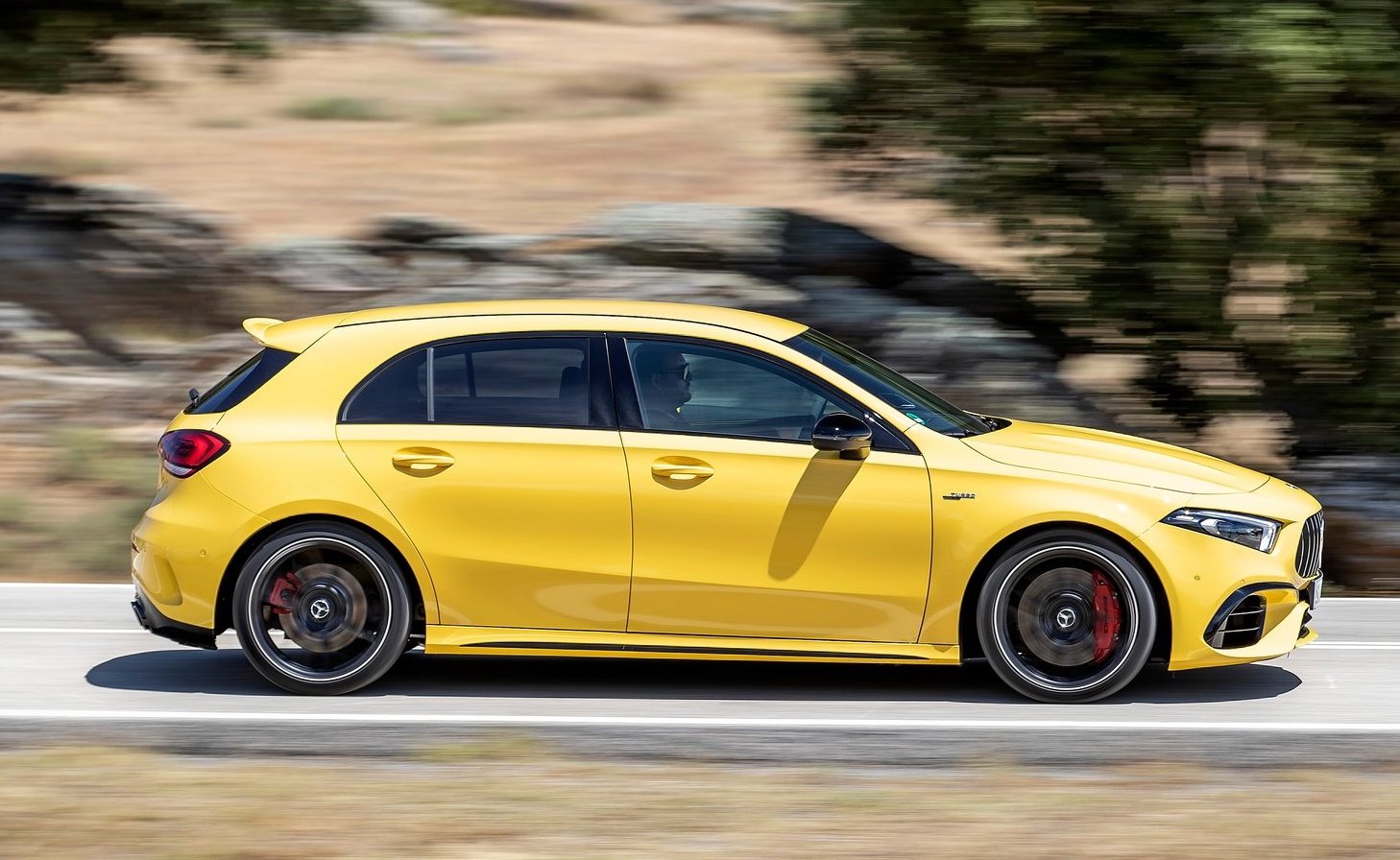 With an output of up to 310 kW (421 hp), the completely newly developed 2.0-litre engine is the world's most powerful turbocharged four-cylinder manufactured for series production. Mercedes-AMG has bettered the output of the preceding engine by 30 kW(40 hp). Maximum torque has also increased from 475 to up to 500 newton metres. With an output per litre of up to 155 kW (211 hp), the new Mercedes-AMG high-performance turbo engine even ranks ahead of many well-known super-sports car engines. The new, highly efficient powerpack is produced on an innovative production line in Affalterbach, on the "One Man, One Engine" principle.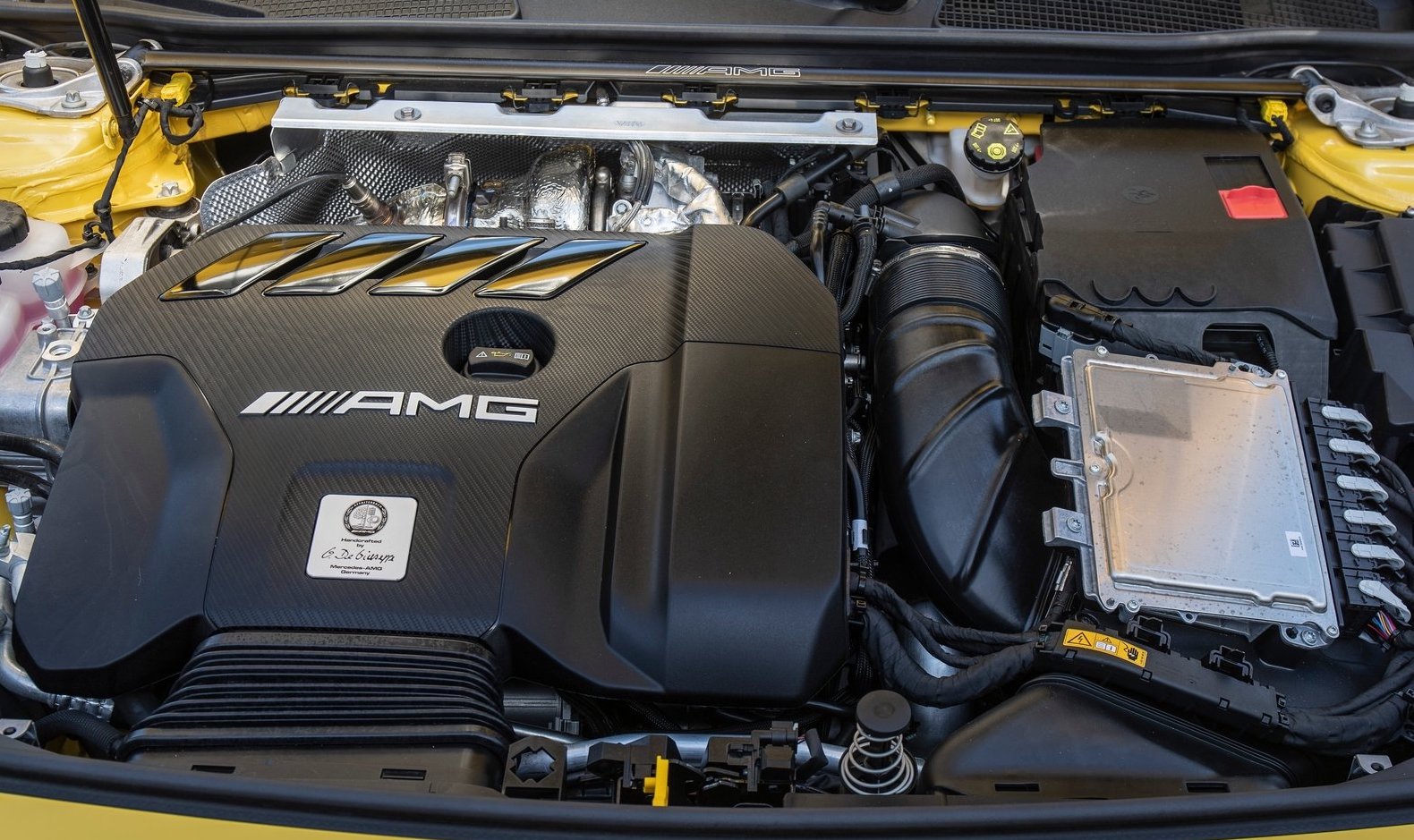 In the 45 models, the four-cylinder ensures extremely agile performance in two output classes: with 310 kW (421 hp) as the S-model and with 285 kW (387 hp) in the basic version.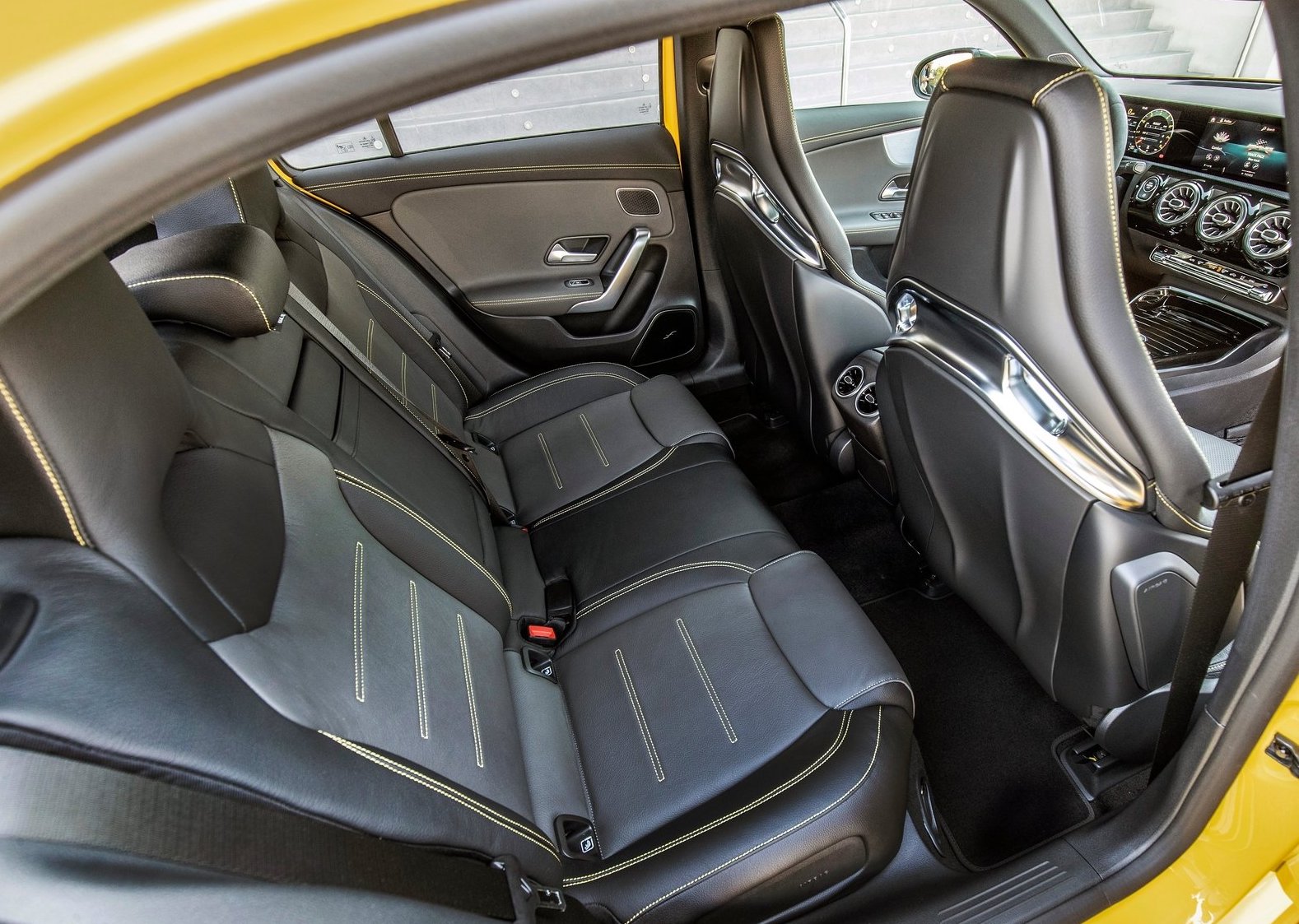 This positioning logic has already proved successful for the AMG Performance models with a V8 engine, and meets individual customer wishes even better. The new compact sportscars absolve the sprint from zero to 100 km/h in record time: the A45 S 4MATIC+ requires only 3.9 seconds (CLA45 S 4MATIC+: 4.0 seconds), while the basic A45 4MATIC+ model absolves this discipline in 4.0 seconds (CLA45 4 MATIC+ in 4.1 seconds). The top speed of the basic models is electronically limited to 250 km/h, while the S-models are capable of up to 270 km/h ex factory. With the optional AMG Driver's Package, the top speed can also be increased to 270 km/h for the basic variants.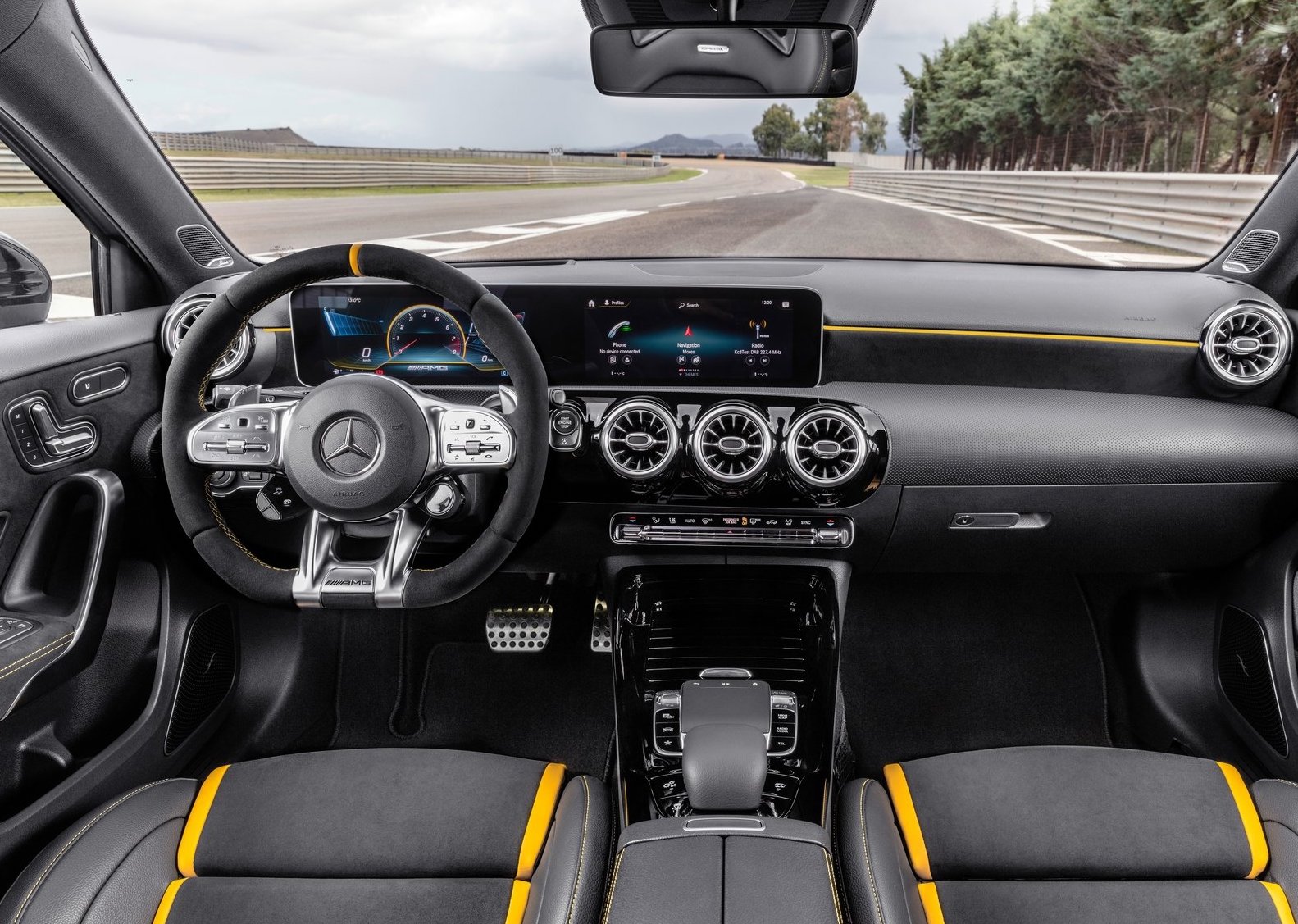 Apart from its performance figures, the new engine impresses with its immediate response. To this end the torque curve was carefully balanced ("torque shaping"): The maximum torque of 500 Nm (480 Nm in the basic variants) is available within a range of 5000-5250 rpm (4750-5000 rpm in the basic variants). With this configuration the AMG engineers have achieved a power delivery akin to a naturally aspirated engine. The engine developers were able to realise a dynamically increasing torque curve in the lower engine speed range, thereby improving throttle response. The increasing torque at higher rpm makes the engine more free-revving. Moreover, the high maximum engine speed (up to 7200 rpm) emphasises the engine's sporty character.