Used cars
Mercedes ML350 4MATIC Used Luxury SUV Buyers Guide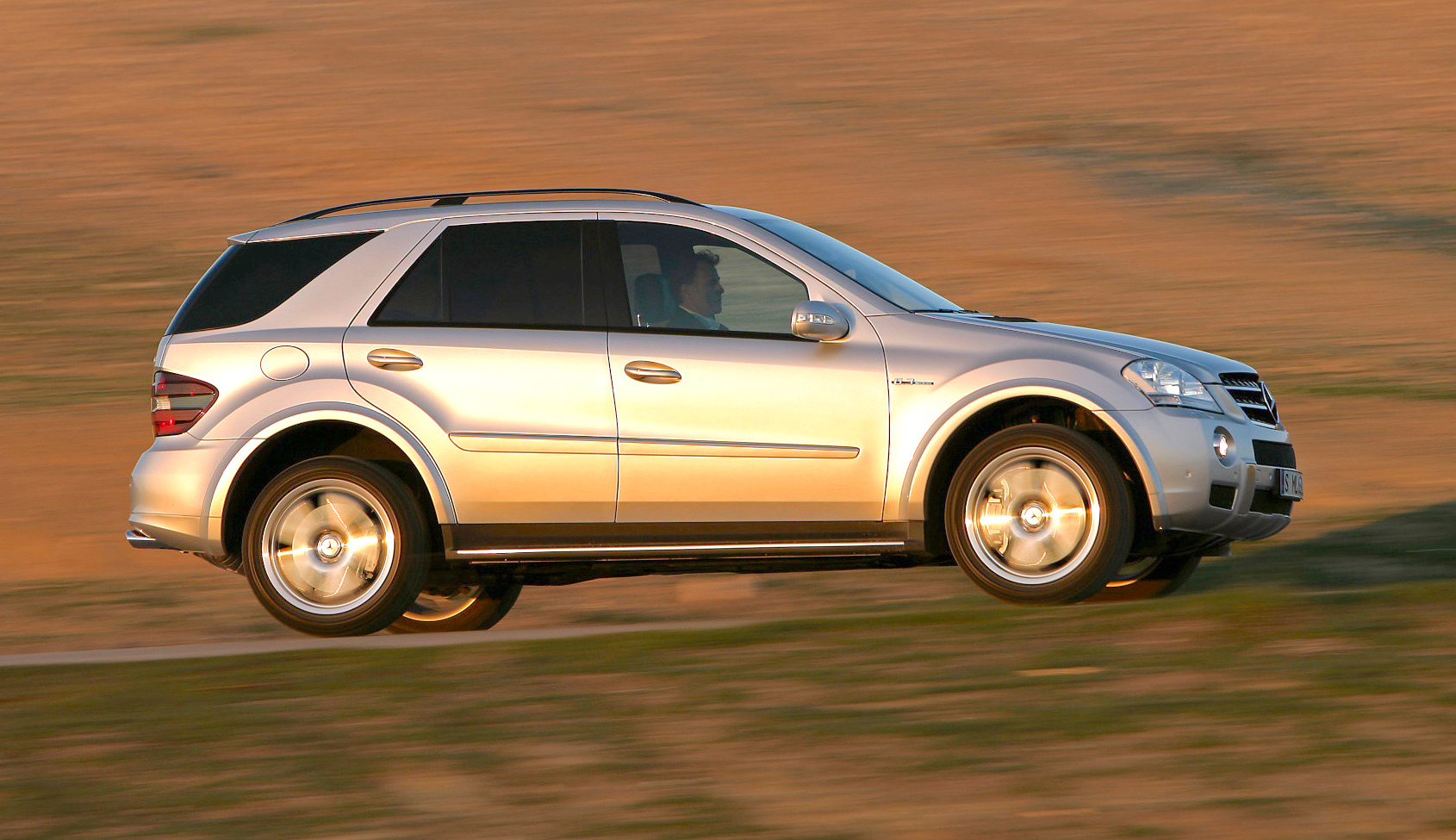 The used prices of luxury vehicles have been dropping by good percentages in recent months and a quick check with online used classifieds shows that 12 to 15-year-old luxury SUV is sitting in used car lots with 85 percent or more depreciation.
This means, the average middle class Malaysian might be able to take ownership of a SUV (only if you have cash in hand as financing is no longer available) and running costs will be the only issue for the new owner.
Still, the opportunity to own a luxury German SUV is hard to ignore, especially when it has the three pointed star on it.
Here we are looking at the second generation Mercedes ML350 V6 SUV petrol engine which makes a value used buy today. Well, some of you might say that the G-Class SUV used is better, however its asking price is still way too high (RM150,000 upwards for a 20 plus year old unit, so what's the point)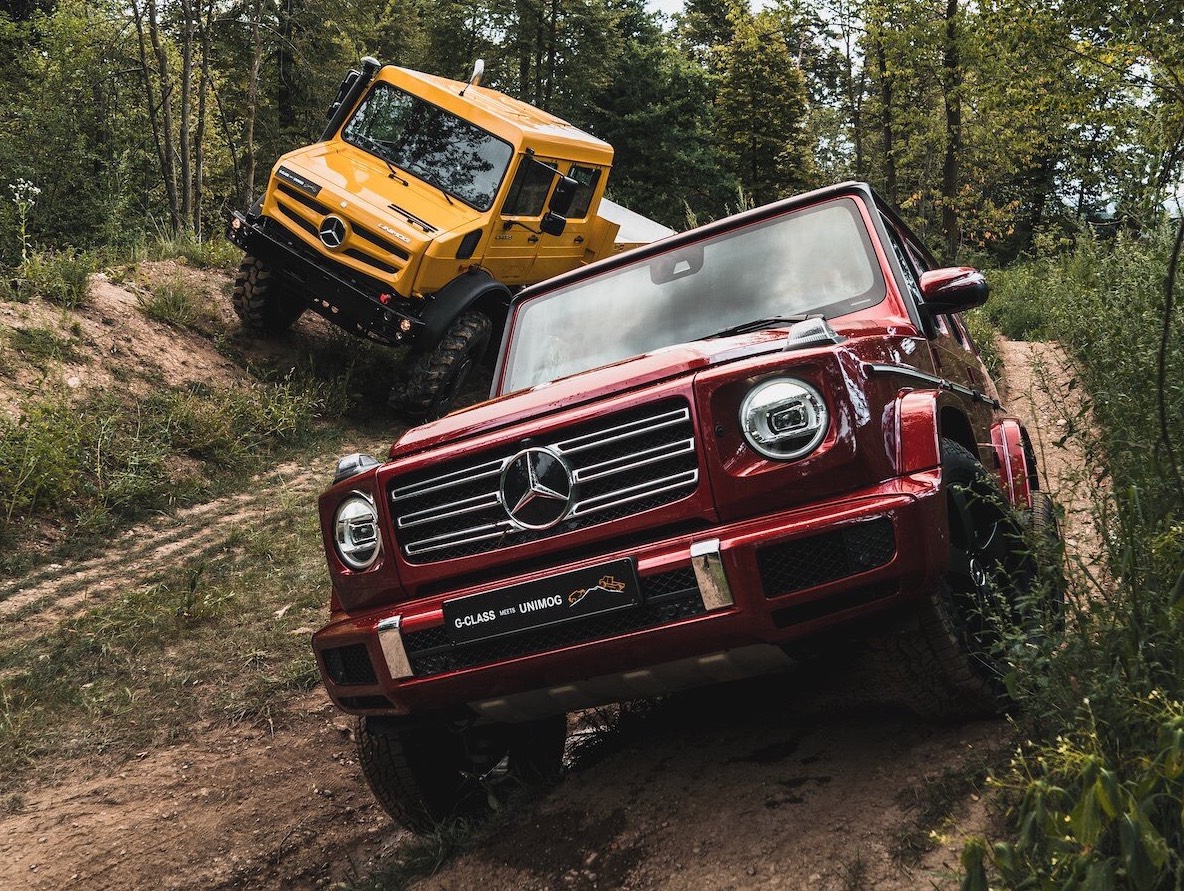 One look and the signature Mercedes ML DNA is still there but it has been stretched with nifty little features that give it more aggression. It has become more masculine and has the grunt under the hood to keep it on par or better the Japanese (Lexus and Infiniti) and also European (BMW, Porsche and Audi) rivals.
Get inside and the cabin of the S-Class sedan has been shared with this ML SUV with some features borrowed and some others made better (we liked the darker finish wood trim). The driver gets a commanding view ahead and also for the rear. Despite the raised rear and the large rear headrests the view to the rear is quite good.
Rear passengers are pampered. The ride height is high but not high enough to keep retirees and ladies with short skirts to feel troubled. Three adults in the rear fit nicely with enough leg and knee room.
Safety features are plentiful like in the S-Class and with the added 4×4 system in place this ML offers great stability even under fast driving.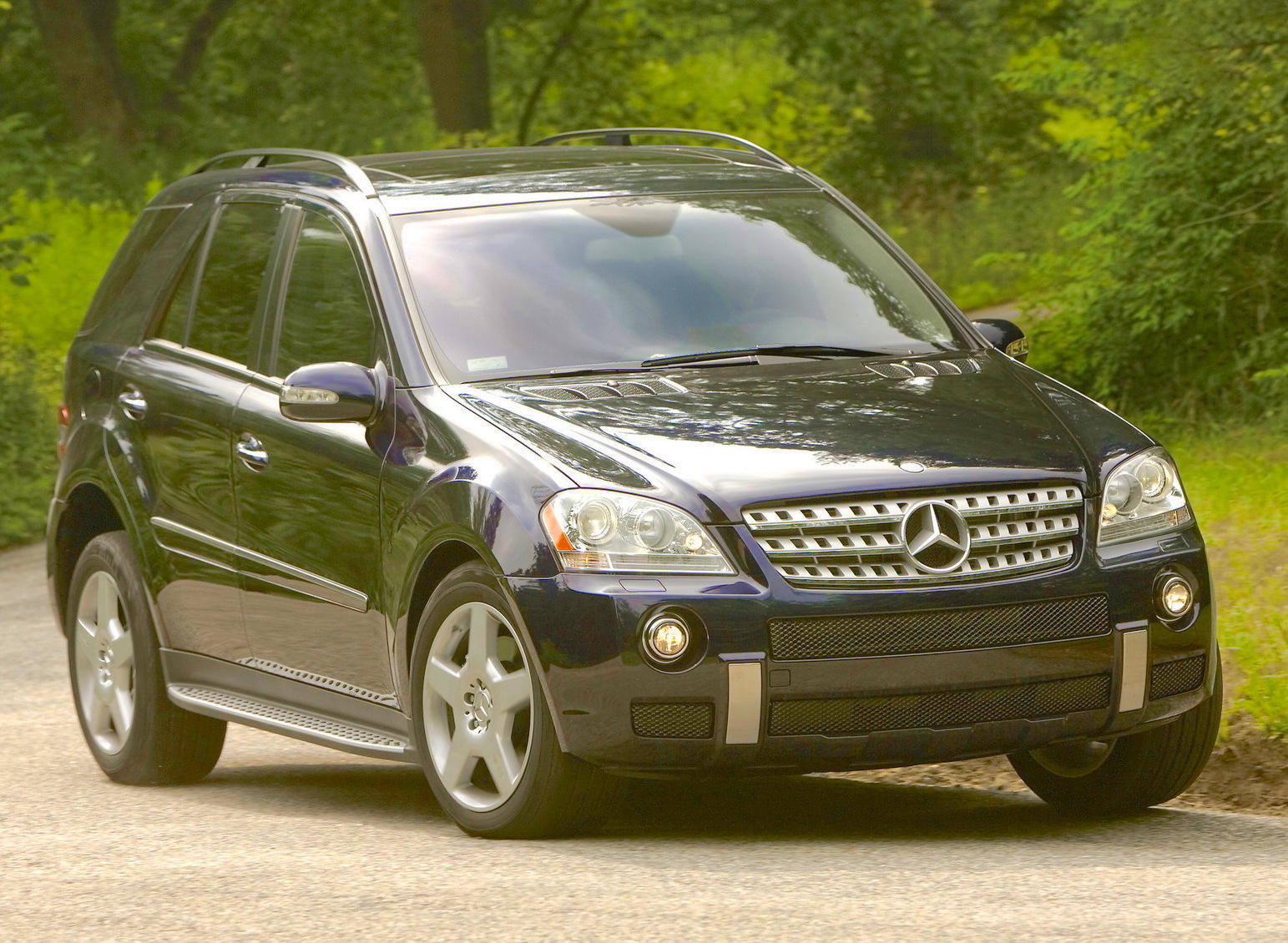 The V6 engine delivers 275bhp and 350Nm of torque. This provides good highway cruising and brisk in town driving experience.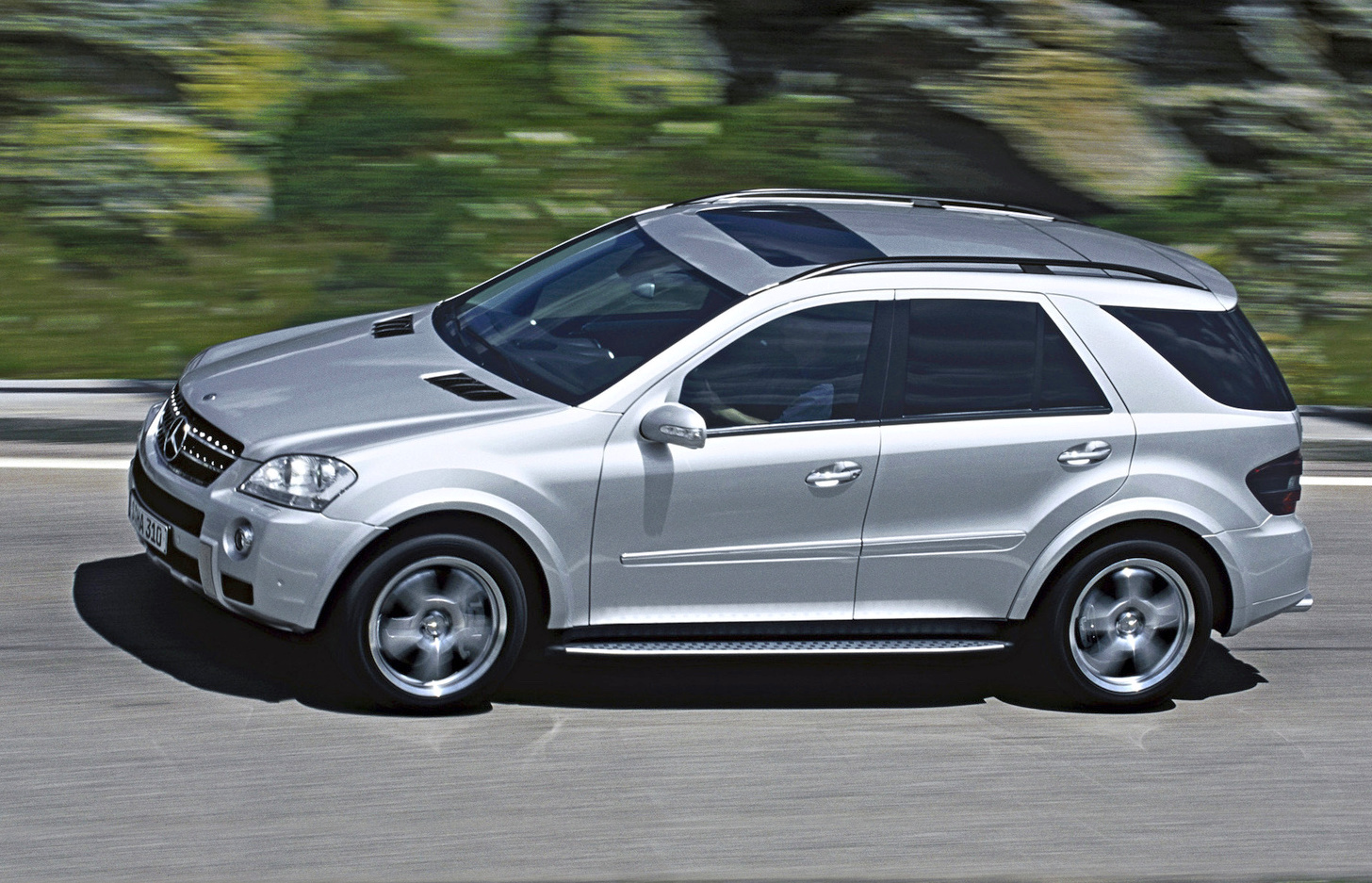 If you check the used classifieds, you will see dozens of units for sale and they range from this early second generation model at RM33,000 to the facelift model in 2010 which is selling from RM63,000 and then you have the third generation which Mercedes-Benz Malaysia imported in and sold new at RM550k. Today, this third generation model sells from RM130,000 (some 75 percent depreciation) and carries the updated V6 CGI engine that delivers 3bhp more and 25Nm extra torque.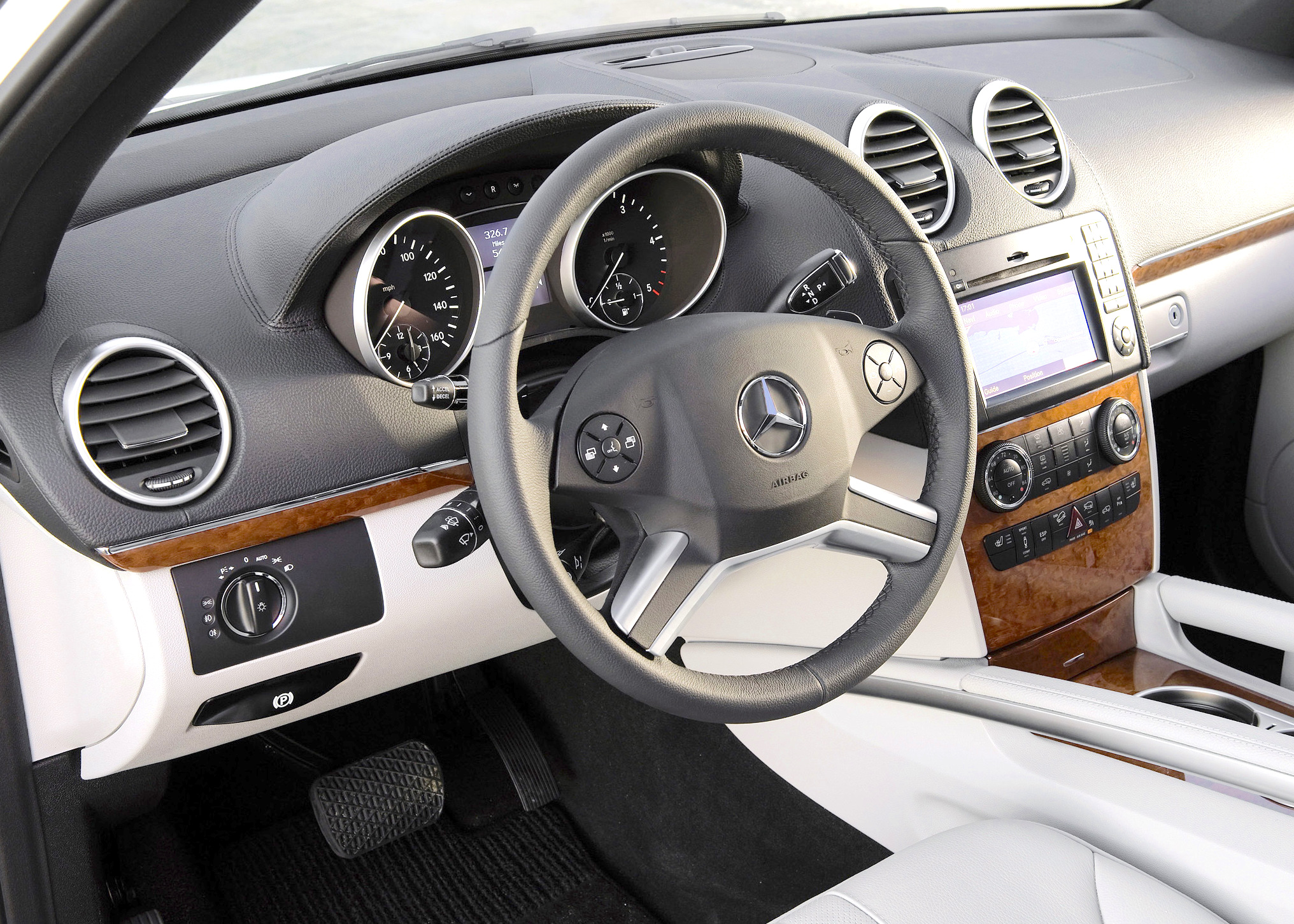 However, we still suggest you look at the second generation facelift ML instead (around RM65k to RM85k) as the difference in looks and engine performance is small and yet the asking price is almost half of the used third generation model. Between the base model (RM33k) and the AMG Sport Package (RM66k) there is a lot of extras you will get.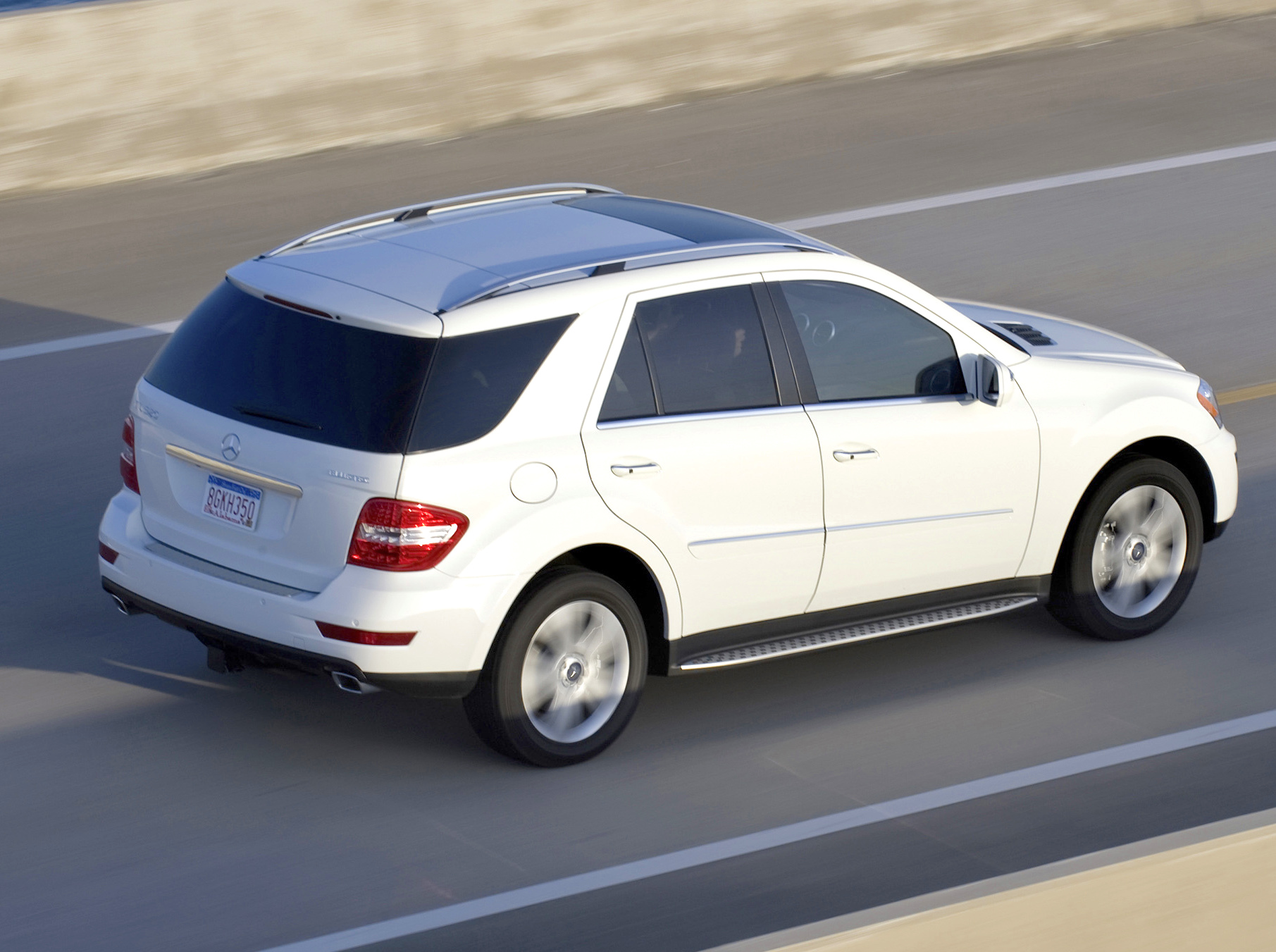 First, the revised front look with the added fog lights on the front bumper. Second, the AMG 21-inch wheels. Third, the Benz side steps. Fourth, the slightly flared fenders. Fifth, the AMG badge alone adds value when you arrive, anywhere.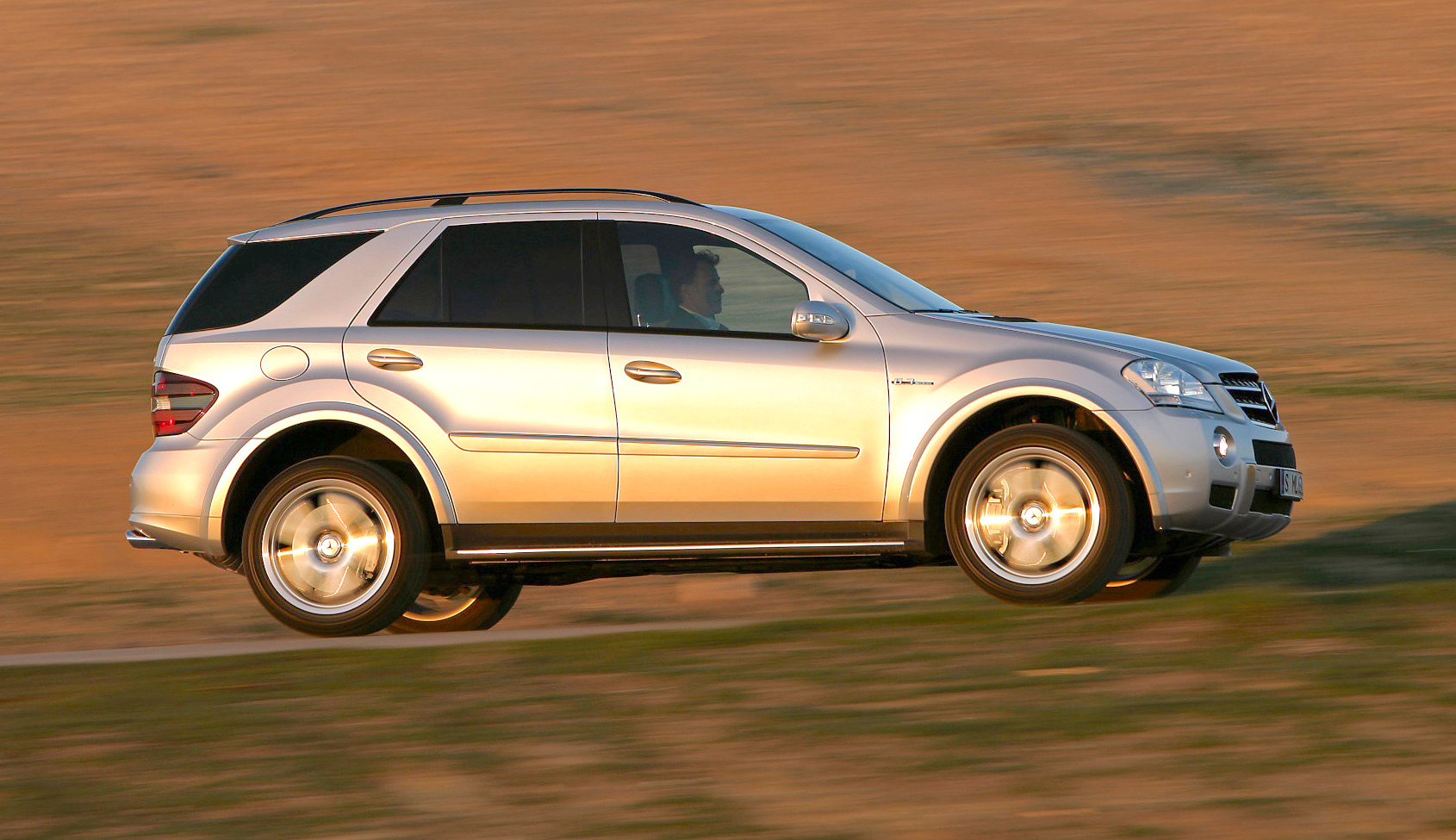 So, what are the issues with a used ML350? There have been several reported issues with Mercedes-Benz when it comes its airmatic, which is its air suspension system. Easy to fix, but not cheap.
Another option is to just replace the airmatic suspension when it worn out with standard suspension at a cost of between RM4,500 to RM6,000 and you will have slightly firmer ride but trouble free suspension for at least 5 to 6 years.
This is a 4×4 vehicle so best to check all ball joints, front control arm and its suspension components as most first owners will be flying over speed bumps and pot-holes.
Check for rust spots in the rear tail-gate. A common issue, especially is the rear water drainage is blocked by leaves and dirt over the years. It is a high vehicle and many owners never check the top edges of their SUV's for clogged water outlets.
Mercedes SUV's come with oil-filled engine mounts and they need to be checked and topped up with oil every 100,000 to 150,000 kilometers. First and second owners might have neglected this.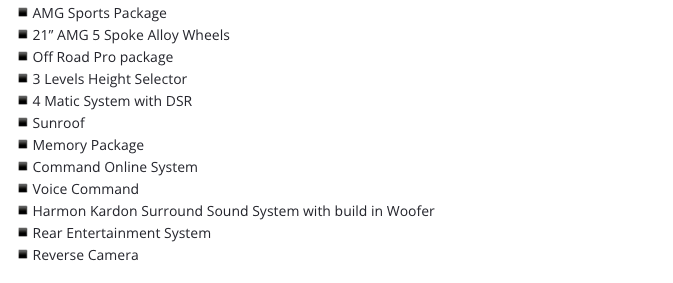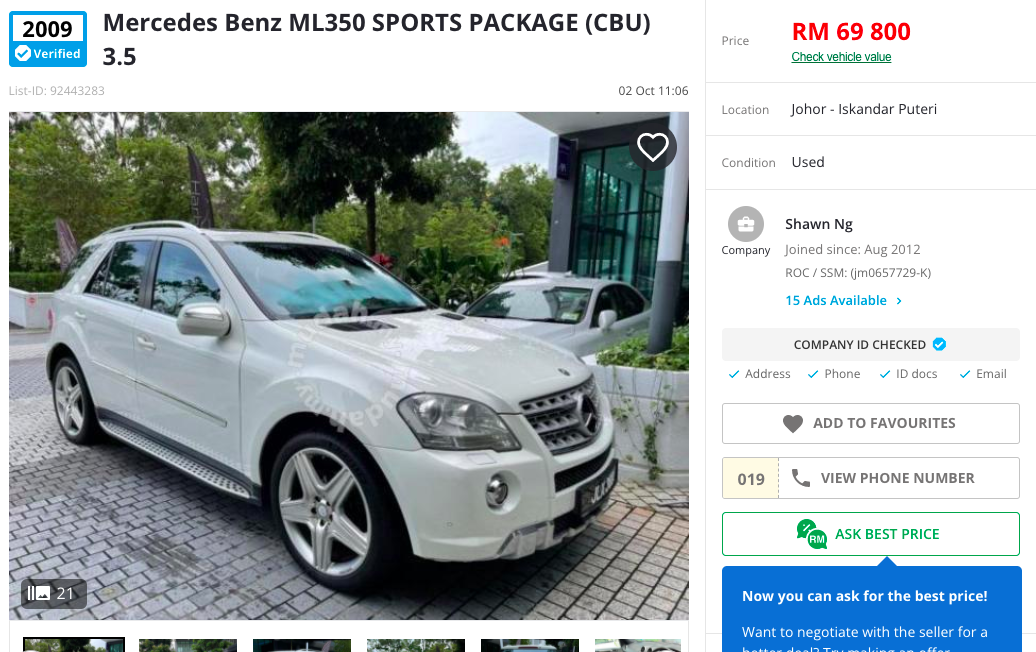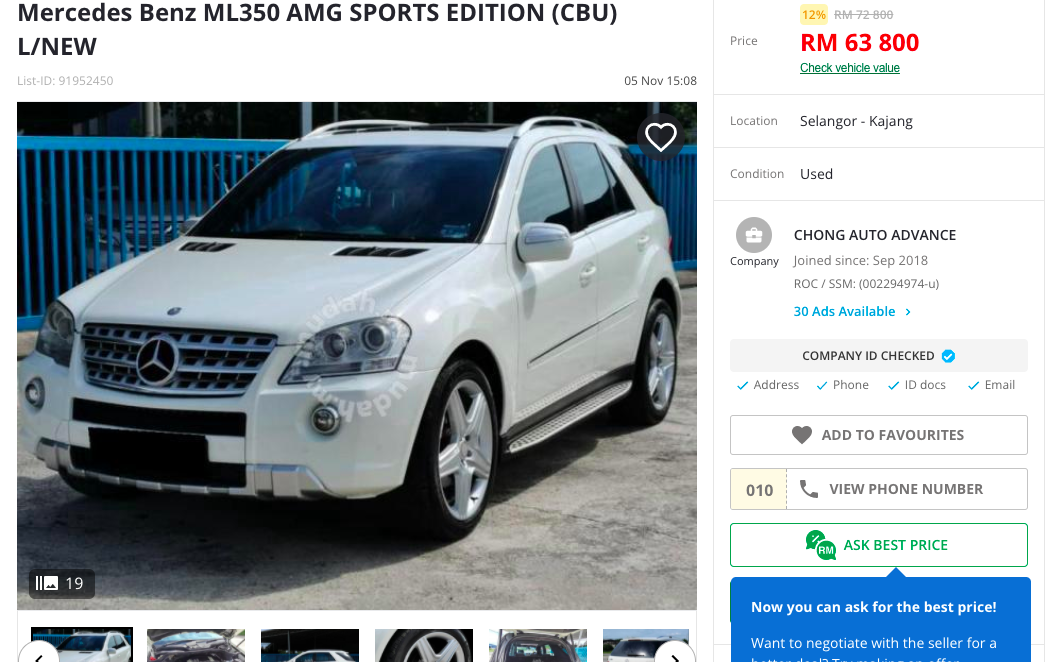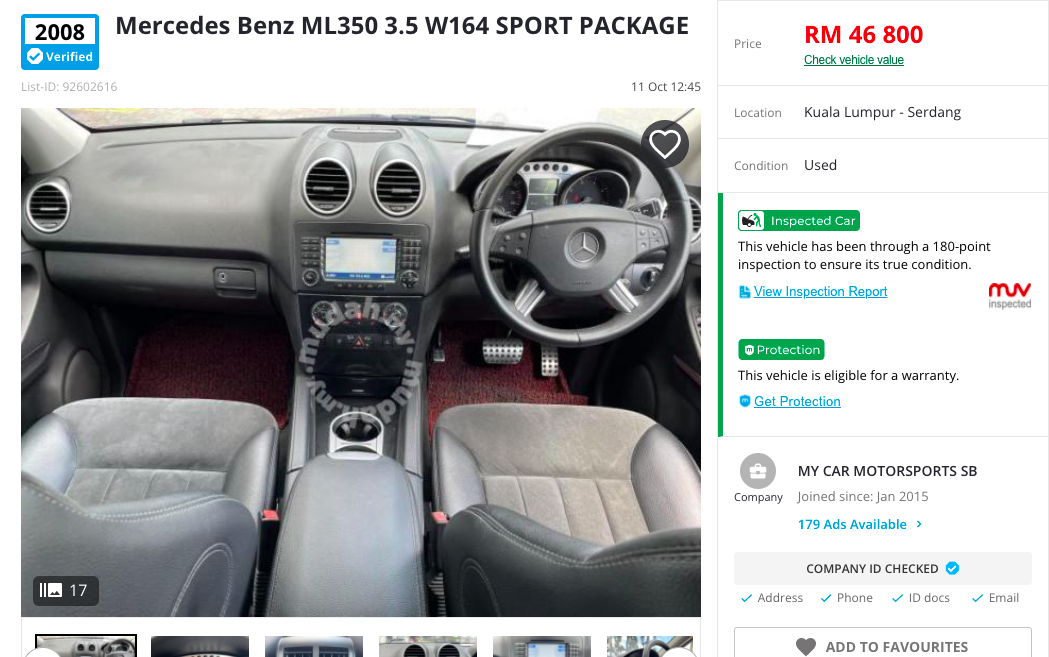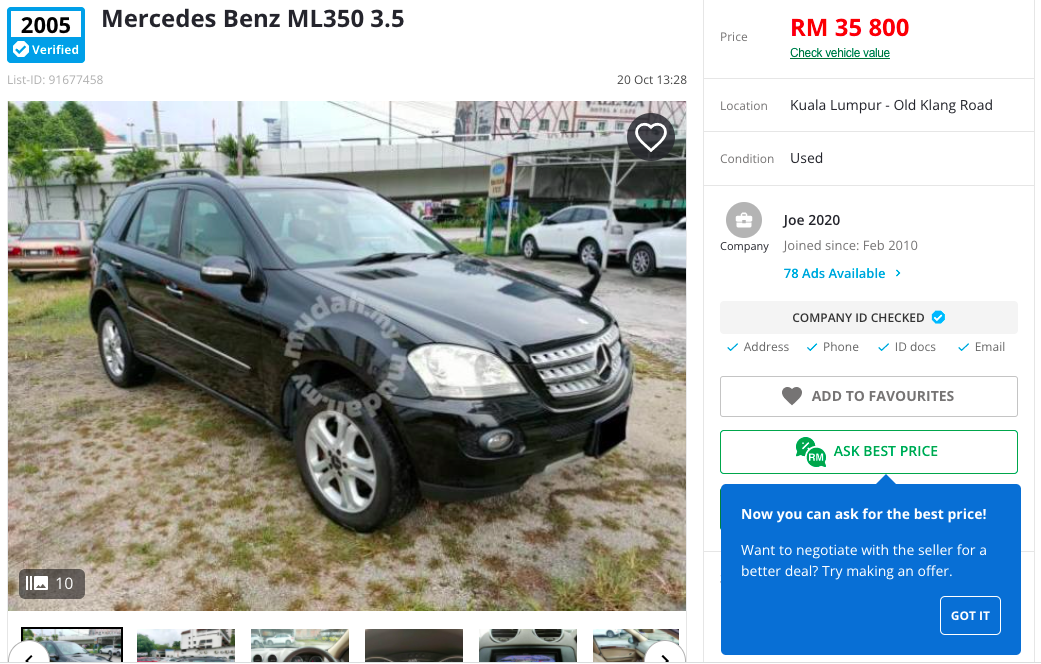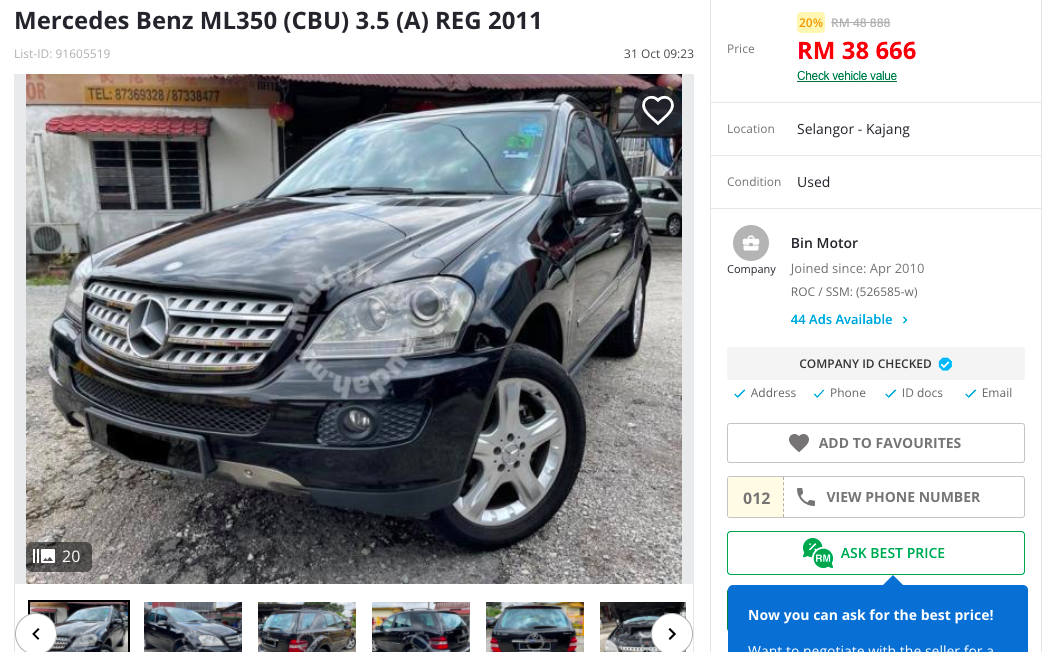 You do not need a Mercedes specialist to maintain this ML350. All you need is a trusted experienced mechanic and we have a few to suggest in the Klang Valley area if you need assistance.