News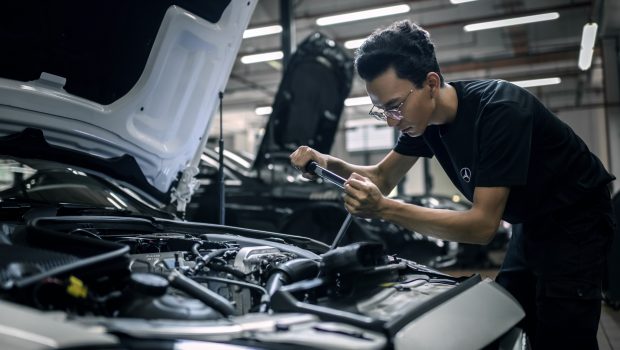 Published on June 19th, 2022 | by Aaron Fernandez
0
Mercedes-Benz Malaysia Advanced Modern Apprenticeship 2022 applications have opened
The Mercedes-Benz Malaysia Advanced Modern Apprenticeship 2022 has opened its applications until the 30th of July. It is a three-year apprenticeship course that focuses on various skills like presentation, critical analysis, decision-making, systematic thinking as an automotive mechatronic technician. The programme includes up to Level 3 International Qualifications and will give its participants a chance to work at Mercedes-Benz.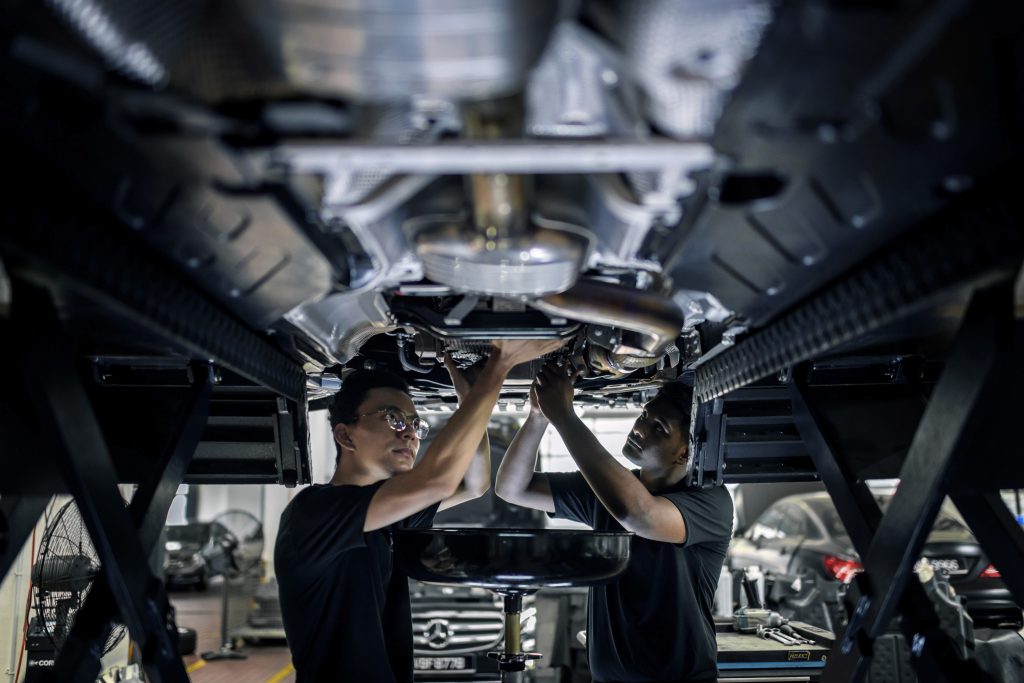 Sagree Sardien, President & CEO of Mercedes-Benz Malaysia & Head of Region, South East Asia II said, "Education is power and we want to invite and tap into Malaysia's brightest young talents to join us through our Mercedes-Benz Global Training programme. This is a great platform for us to recruit, nurture and develop talent that will become an integral component of delivering a seamless luxurious retail experience to our customers and further grow our presence in the country. There is a national demand for highly skilled talent in the automotive industry and through this apprenticeship, we are able to offer Malaysians an exciting opportunity and career with us."
For those interested in participating, you can find out more at the upcoming Mercedes-Benz Malaysia Training Academy Open Day on 25th June 2022 or check their website.
PRESS RELEASE
The Advanced Modern Apprenticeship by Mercedes-Benz Malaysia Training Academy programme continues to incubate young Malaysians who aspire to start a career as a Passenger Car Technician with one of the most prestigious companies in the world. Now open for applications, the programme over the years has successfully provided talented individuals with an excellent opportunity to gain professional qualifications and experience while also learning practical skills in the workplace.
The three-year apprenticeship course will cover a wide range of globally approved syllabuses and training guidelines by Mercedes-Benz Global Training with Mercedes-Benz Competence elements to ensure trainees continued development with the brand. The programme incorporates International Qualifications up to Level 3 and is recognised by the Department of Skills Development under the Ministry of Human Resources.
As part of the brand's strategy and global direction to lead in electric, Mercedes-Benz has developed a new profile for the Electric Vehicle Specialists, known as Expert in High Voltage (EHV) which will make its debut in the programme this year. This new syllabus will be added on the existing modules as part of the brand's efforts to train and equip talents to be future-ready for the demands of mobility of tomorrow.
By the end of this Advanced Modern Apprenticeship programme, participants will gain certification in NDTS Level 3, C&G VRQ Level 3, Qualified Maintenance Technician (QMT), Qualified System Technician (QST) / Qualified Service Advisor (QSA) / Expert in High Voltage (EHV), depending on the specialisation chosen. They will also be fully equipped wide range of skills including presentation, critical analysis, decision-making, systematic thinking as an automotive technician for systems and high-voltage technology.
The programme also guarantees employment upon completion with guaranteed minimum salary in the first year with incremental opportunity thereafter. The entire course will be held at the purpose built, state-of-the-art Mercedes-Benz National Training Academy in Bandar Kinrara, Puchong.
Applications are open from now till 31st July 2022. Interested individuals need to have a minimum of 3 credits in SPM or equivalent with a pass in English. Participants can apply or find out more at the Mercedes-Benz Malaysia Training Academy Open Day happening this 25th June 2022, from 9am till 12noon at Wisma Mercedes-Benz. Alternatively, they can also visit mb4.me/AMA or email   [email protected].
Since 1984, more than 900 apprentices graduated from Mercedes-Benz Malaysia's Training Academy and is working with the brand's authorised dealer network in various positions across different specializations.  The programme receives 500 applicants on average a year since 2017.