Reviews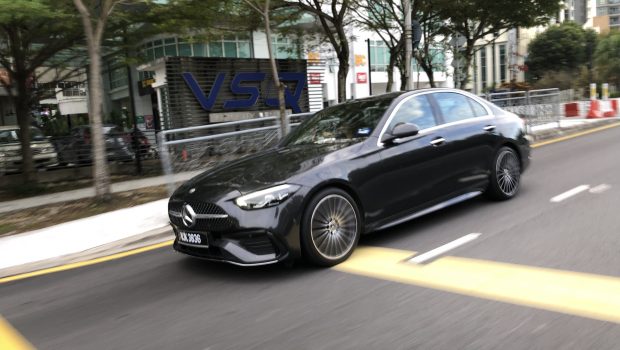 Published on February 11th, 2023 | by Hammer
0
Mercedes-Benz C 300 AMG Weekend Test Drive Review
Here is our three cents on the latest C 300 with the AMG Line features added.
The previous Mercedes-Benz C-Class arrived in 2015 and was an immediate sales hit in all markets, including Malaysia with sterling sales numbers and high desire with middle class Malaysians looking to move up the social ladder.
As the years progressed, reconditioned units started coming in via AP holders, but their pricing and specifications were second to the official cars.
In 2022 an all new C-Class, was launched in Malaysia in two variants. The must have C 200 Avantgarde Line with a 1,496cc fuel sipping turbocharged engine that delivers a decent 204 horsepower and an impressive 300Nm of torque from a low 1,800 rpm.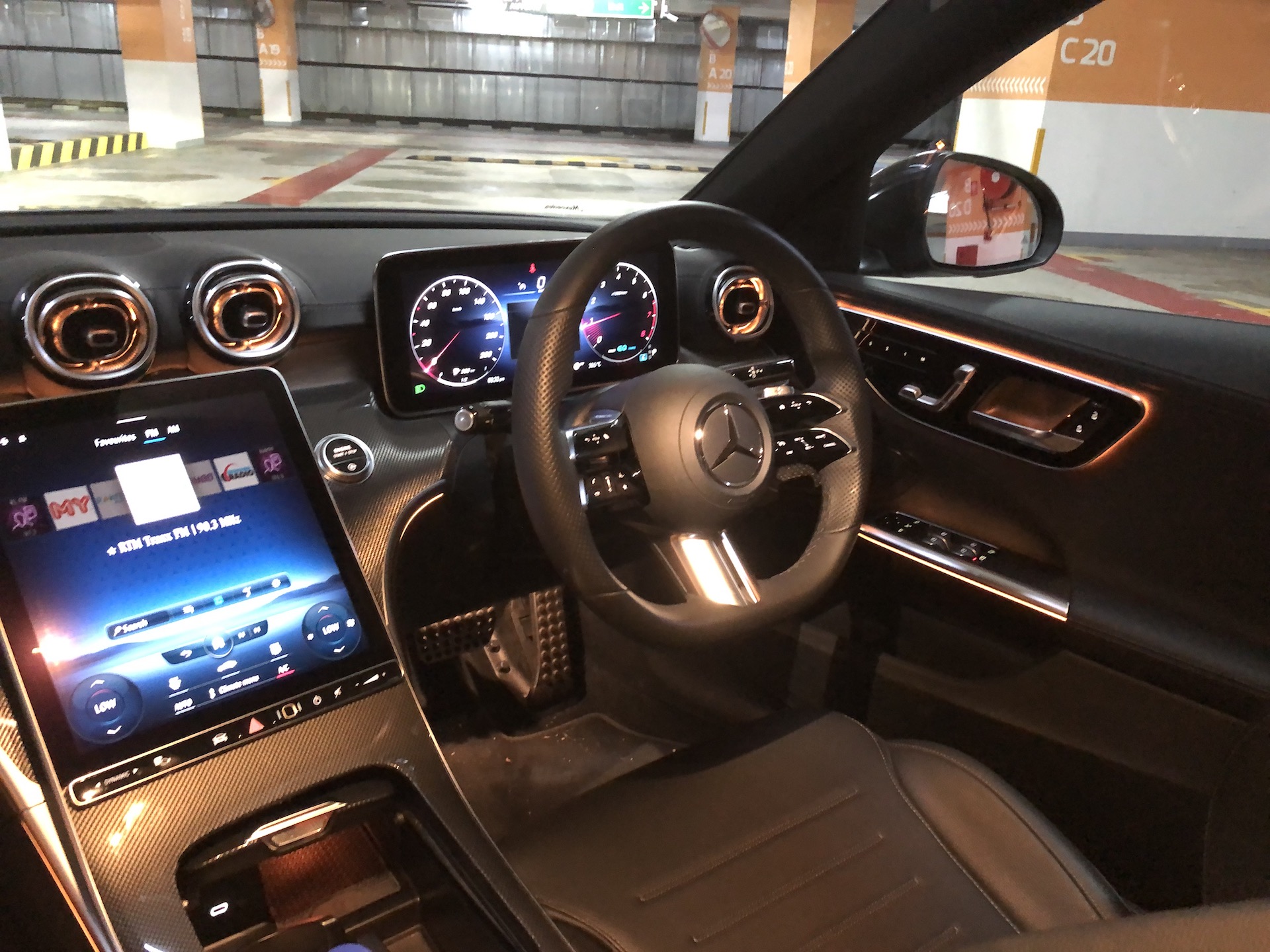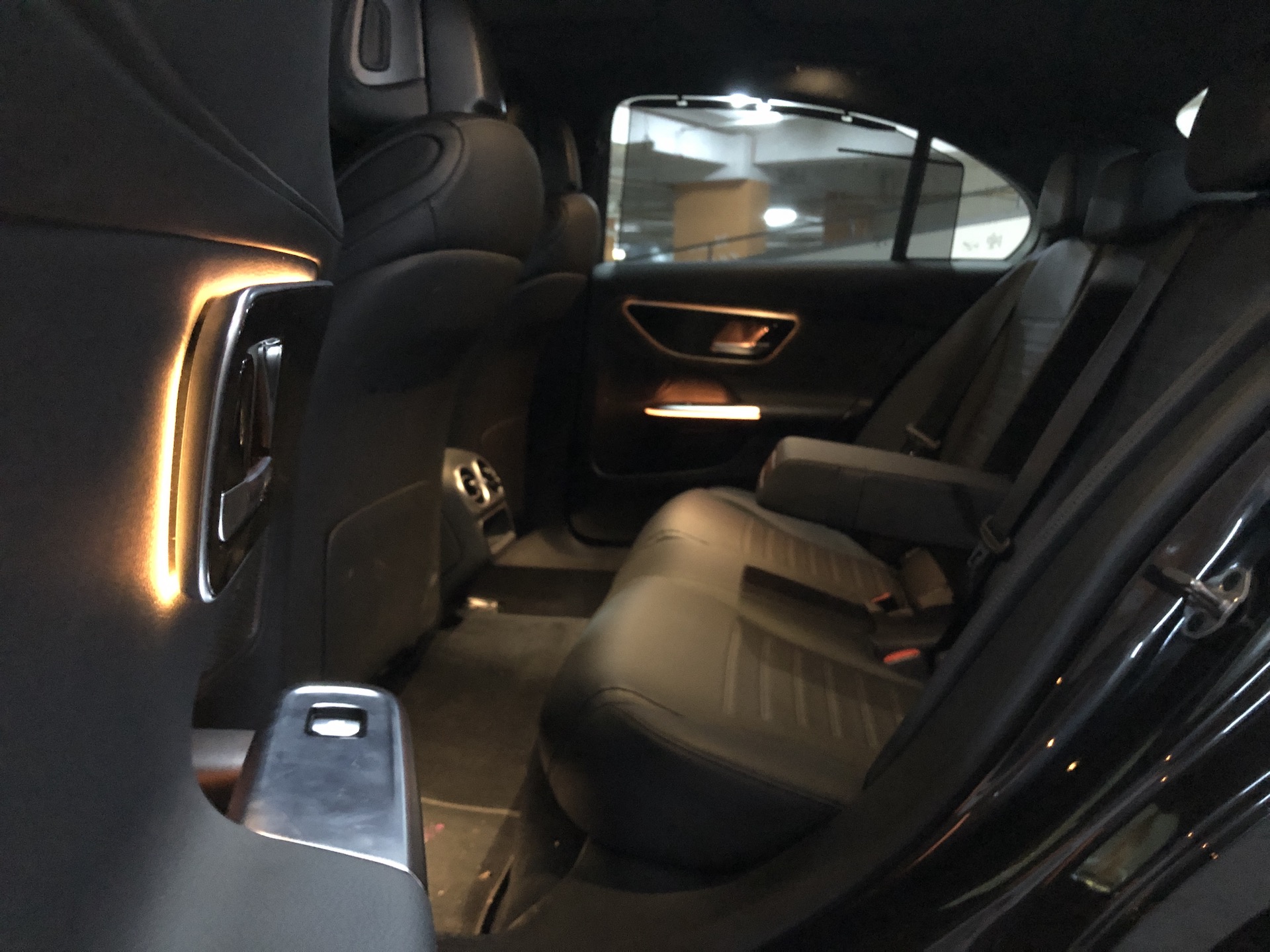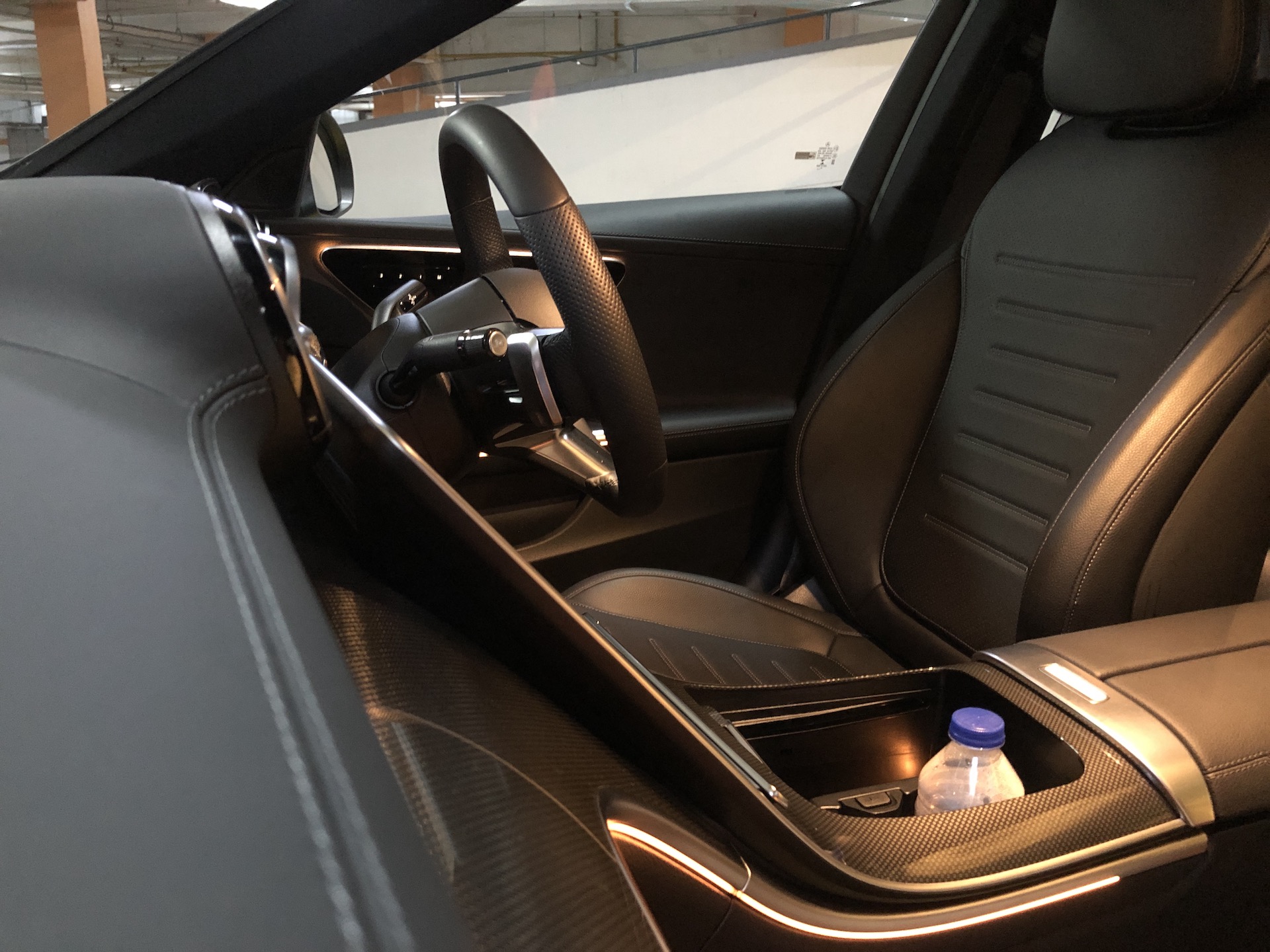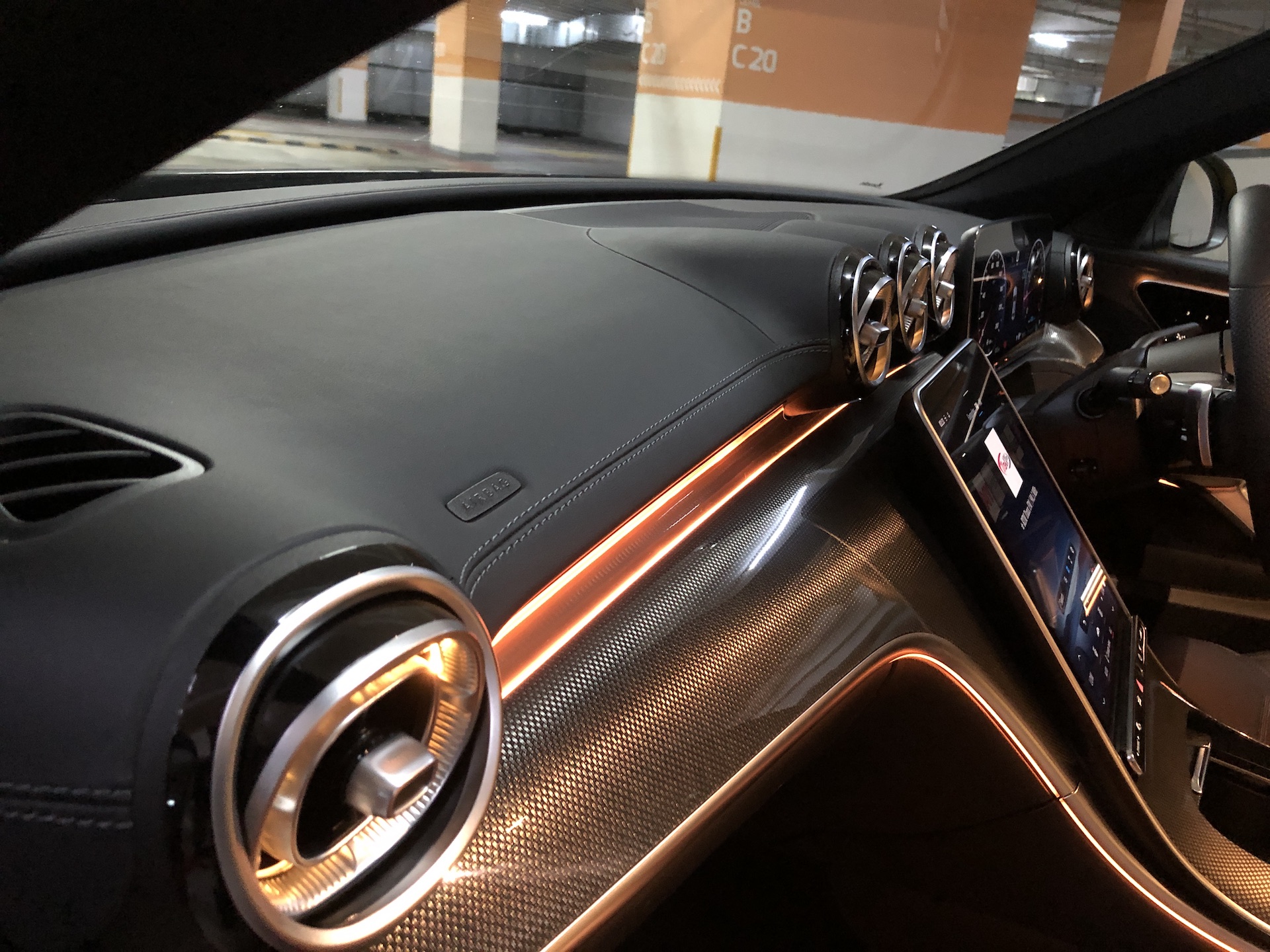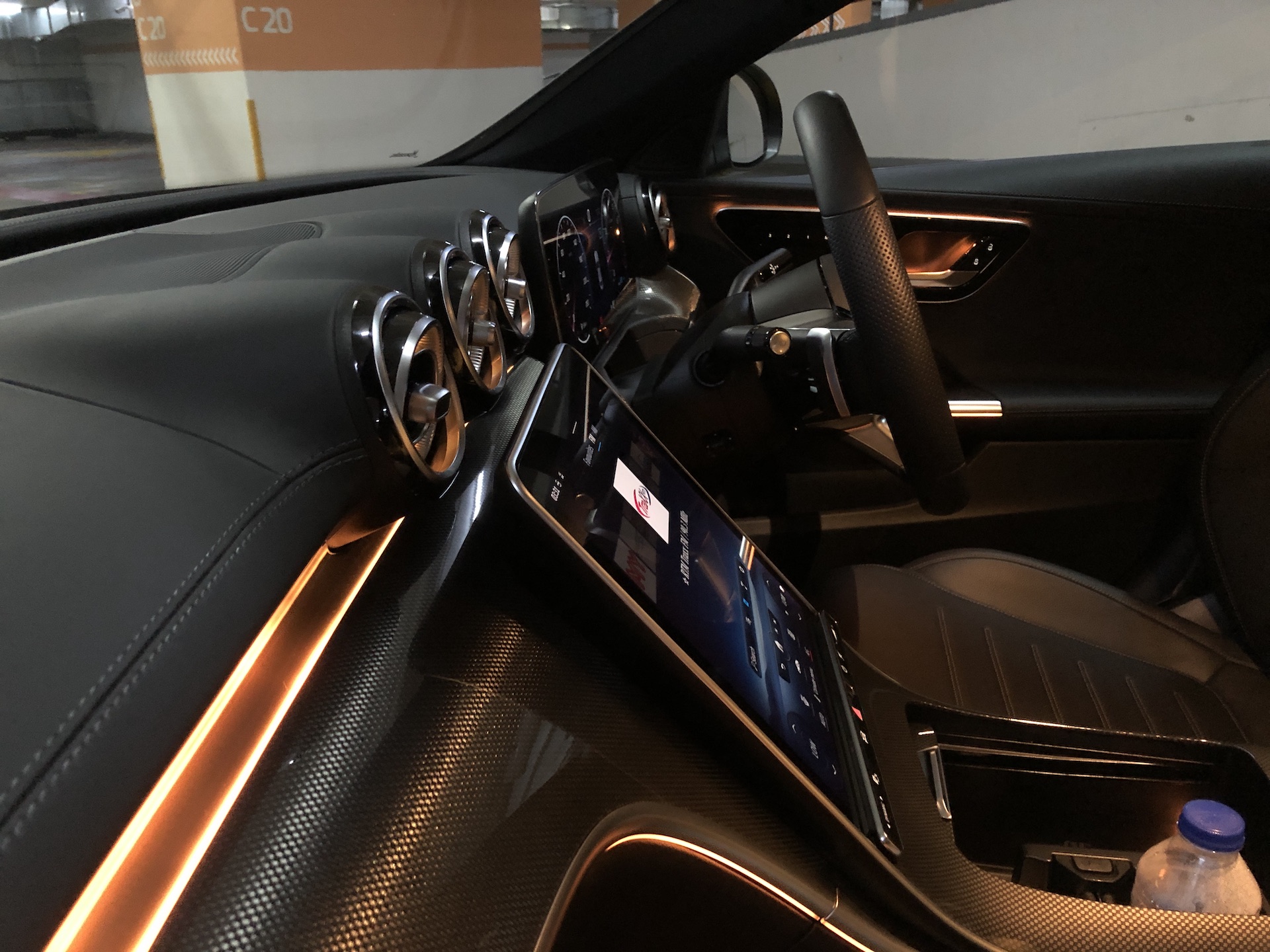 Then there is the C 300 AMG Line with a 1,999cc turbocharged engine working with a mild hybrid system in the background to deliver an impressive 258 horsepower and a surging 400Nm of torque.
Yes, this engine will push you fast forward if you 'click' sports mode and slam the accelerator pedal. It will get you from rest to 100km/h in just 6.0 seconds and reach a controlled top speed of 250km/h.
All this is accomplished whilst sipping an average of 7.0 to 6.6 liters of fuel over 100km/h. Yes, this is what EQ from Mercedes-Benz does for its owners. Keep fuel consumption low and still provide excitement behind the wheel.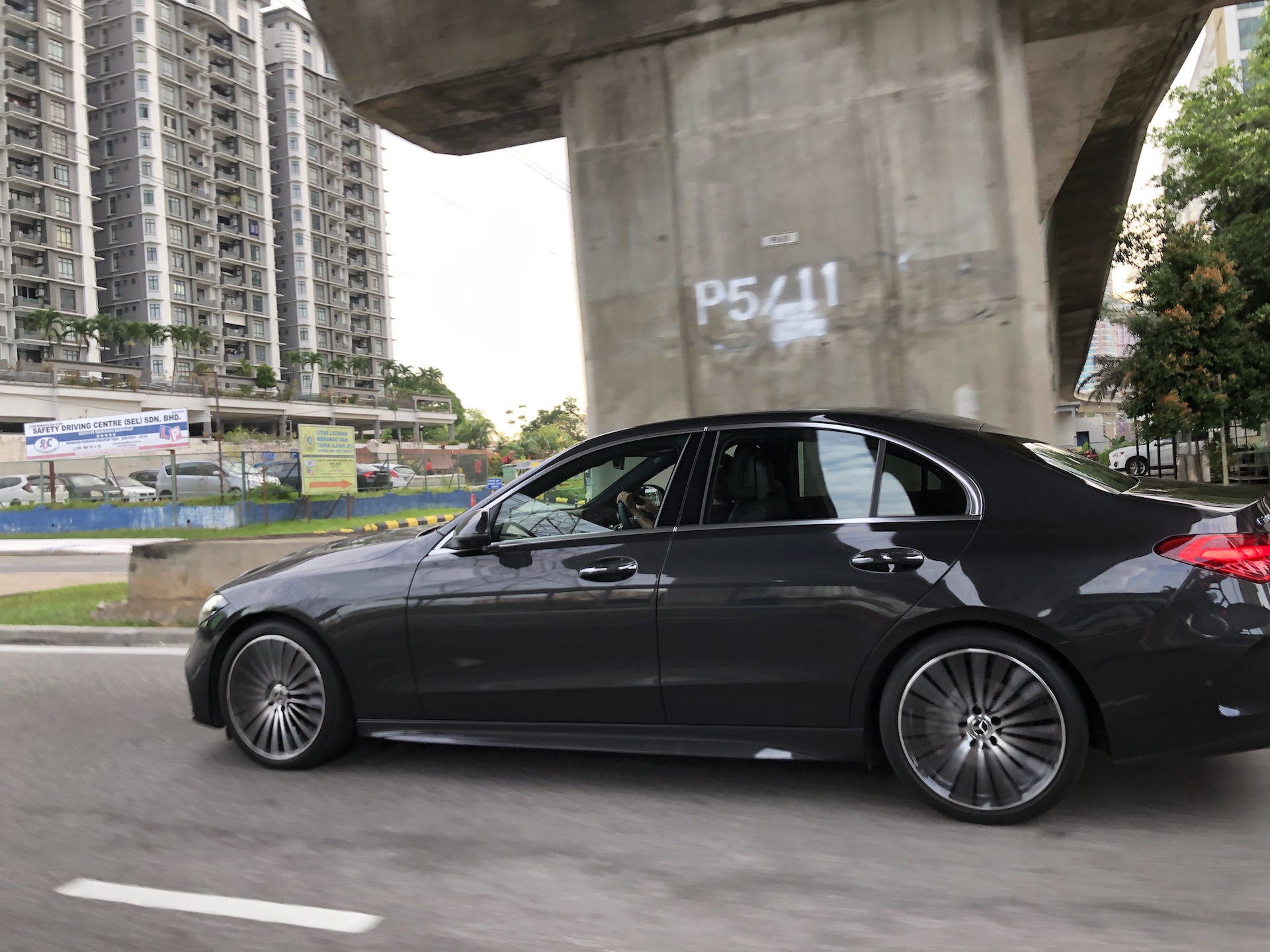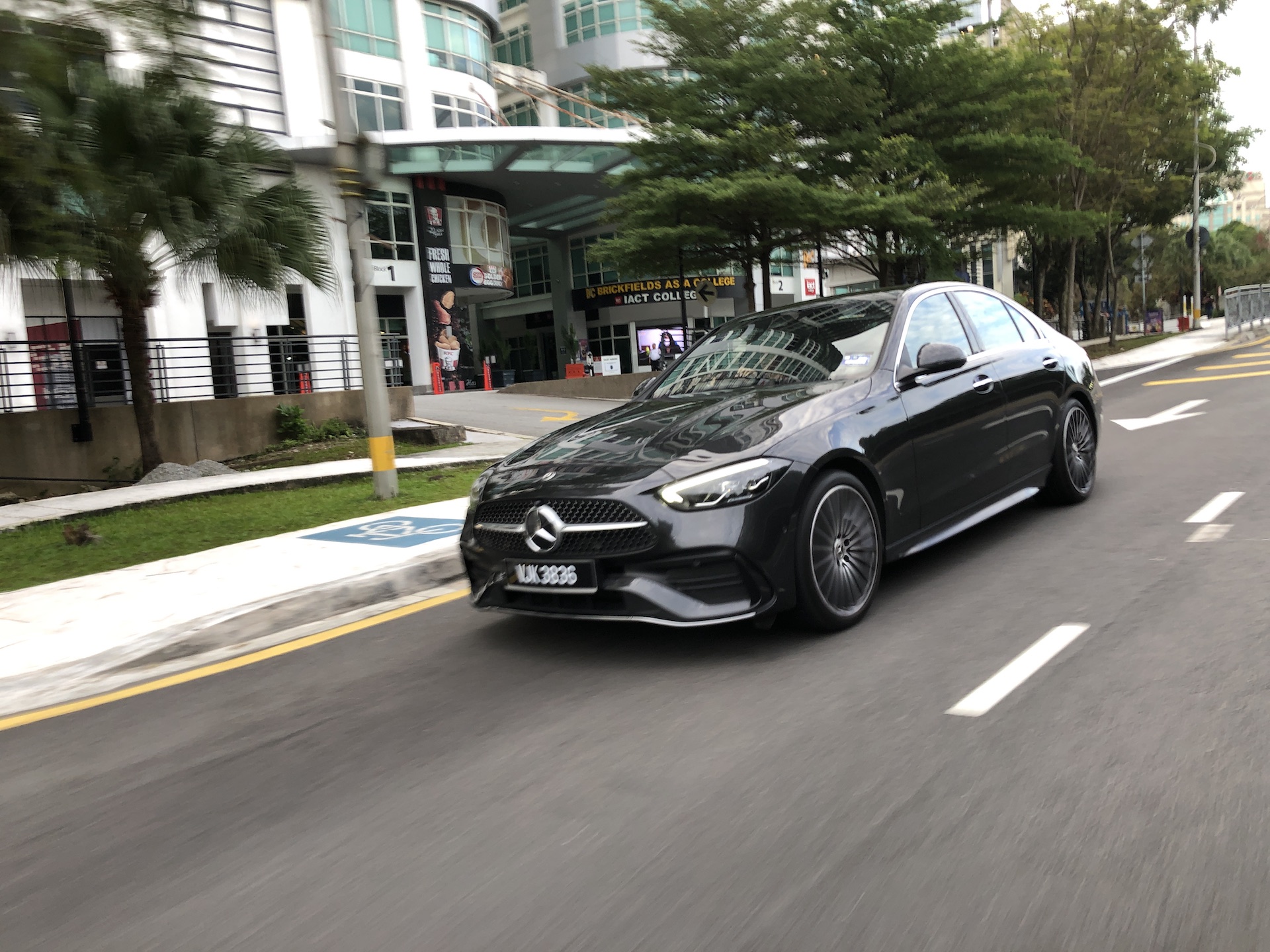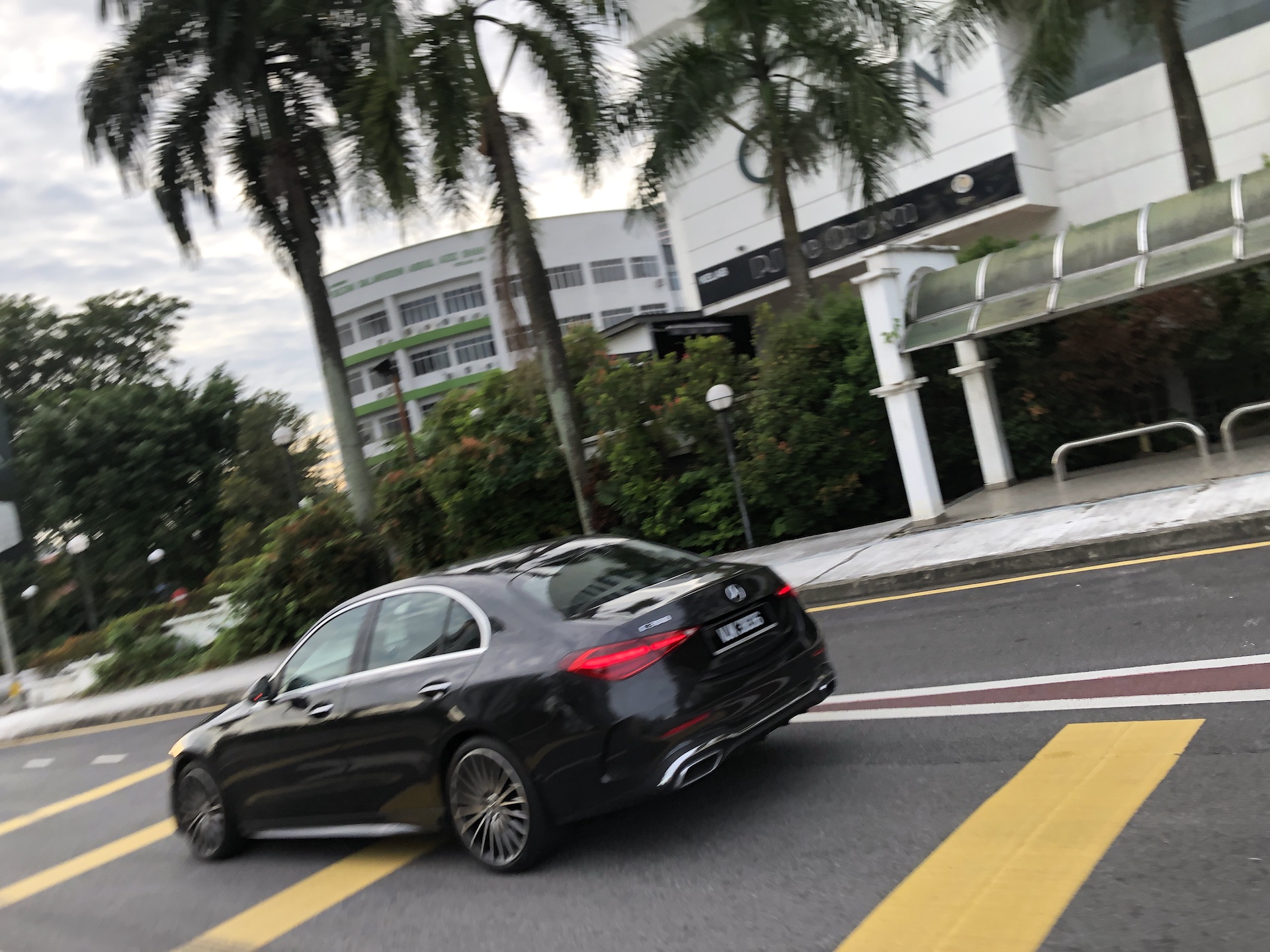 Take note, Mercedes has returned the two (2) stalks driving behind the steering wheel. For those of you familiar with Mercedes-Benz, a decade ago they decided to have just one stalk to control all necessary functions. Now the 2nd stalk control has returned to the left of the steering wheel. Wonder why?
Priced at RM327,888 for the C 300, it is exactly RM40k more expensive over the C 200. When you consider the bigger capacity engine, the larger 19-inch AMG wheels and the added AMG kit fitted, this is just about 12 percent more than the C 200 and will just be a few hundred more every month on your monthly car loan payments.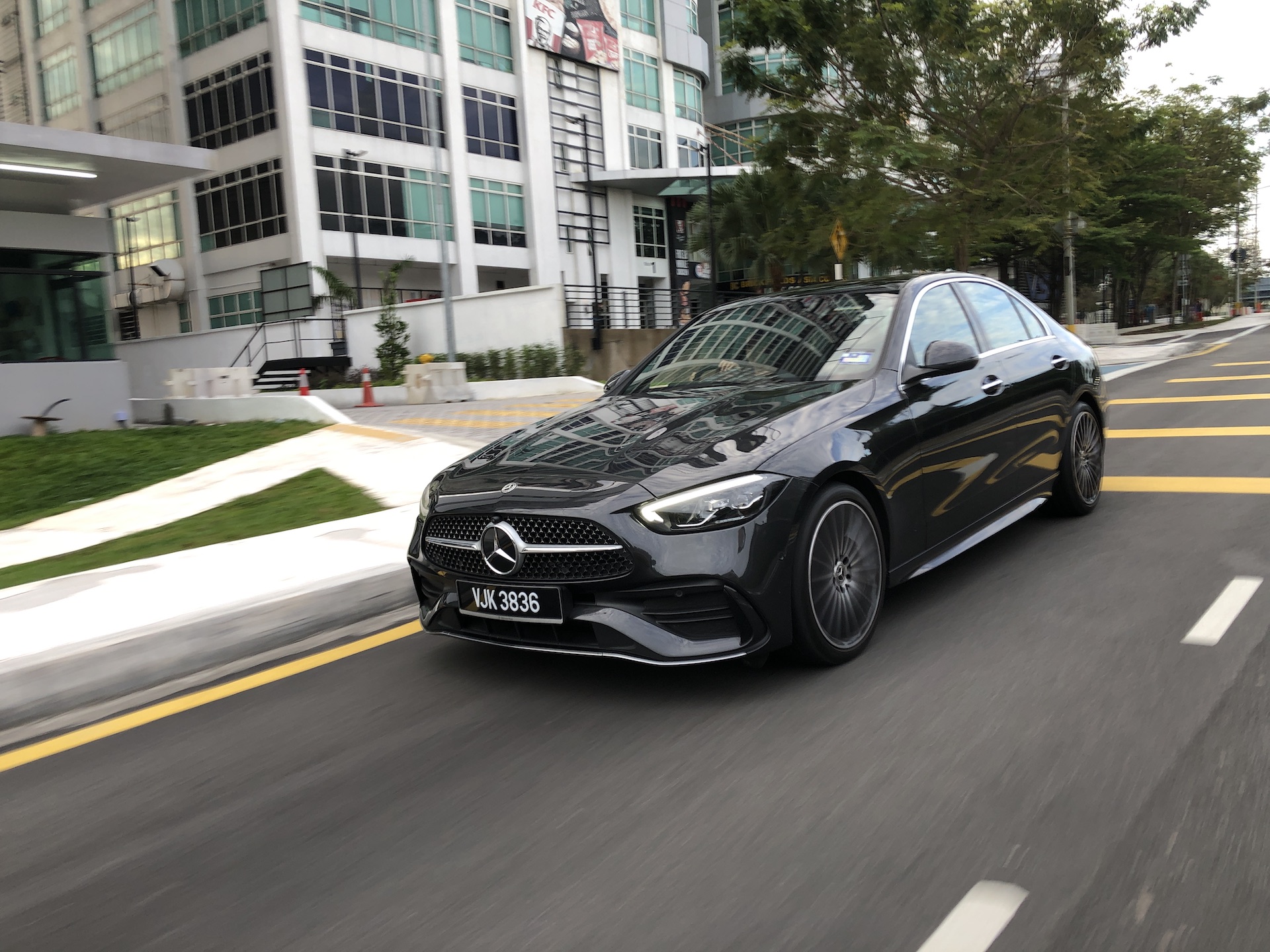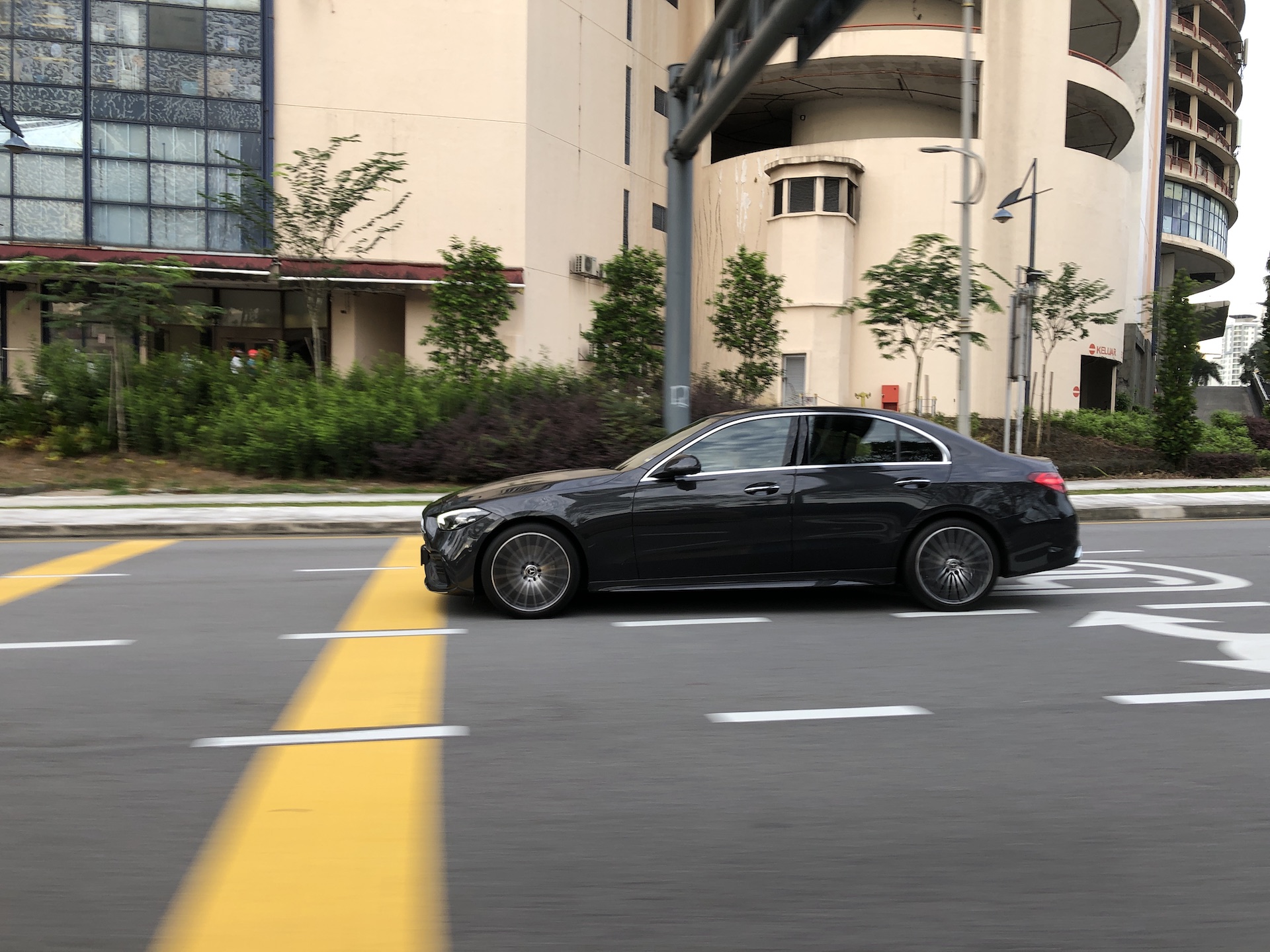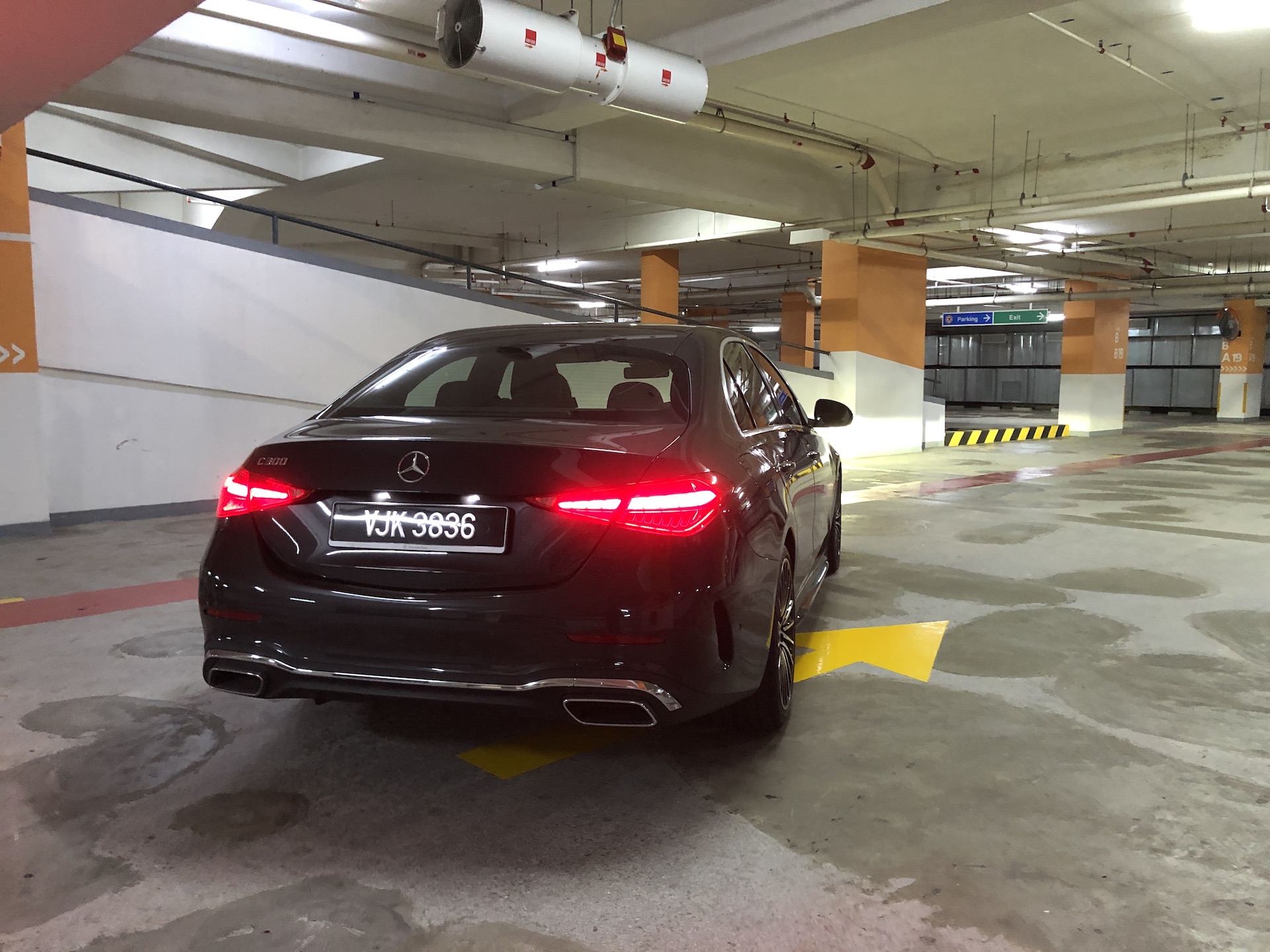 The cabin design is a lot more radical, with a large infotainment screen similar to the one in the S-Class positioned in the center stack and another screen serving as the instrument cluster.
There is also more cabin space as this new C-Class is considerably larger than its predecessor with a length of 4751 mm and a width of 1820 mm. The wheelbase has increased by 25 mm to 2865 mm. Both the front and rear passengers benefit from the increased exterior dimensions.
Mercedes' latest infotainment system known as MBUX, operates much like a smartphone's operating system and also uses natural speech to control many of the vehicle's functions.
Underpinning this new C-Class is an updated version of the current generation's MRA rear-wheel-drive platform. This latest version brings significant weight savings primarily through increased use of aluminum over steel.
Together with the familiar PRE-SAFE® protection, you have a very safe passenger car in your possession.
All you need to do now is visit a showroom and take a test drive before you buy another sedan.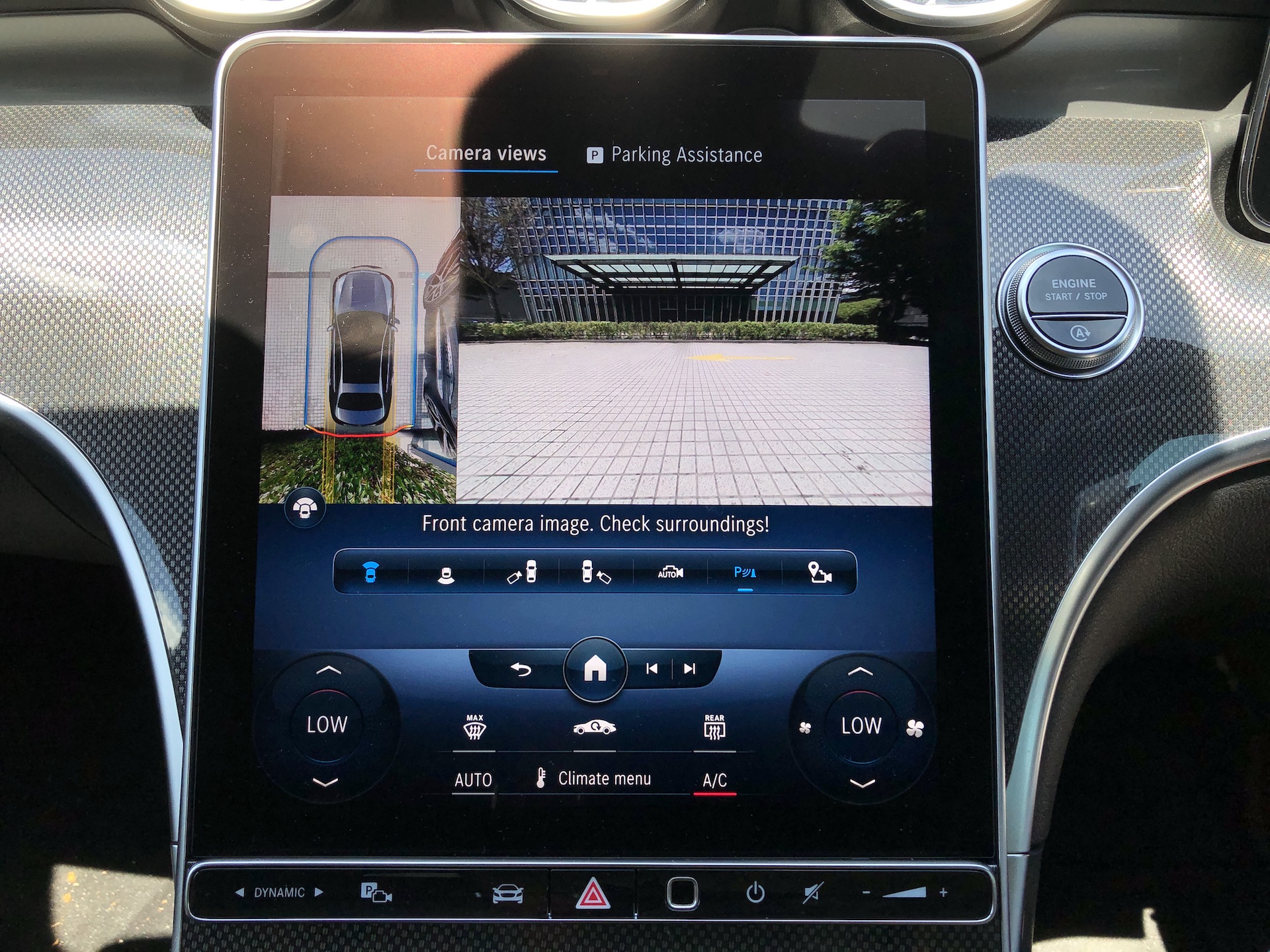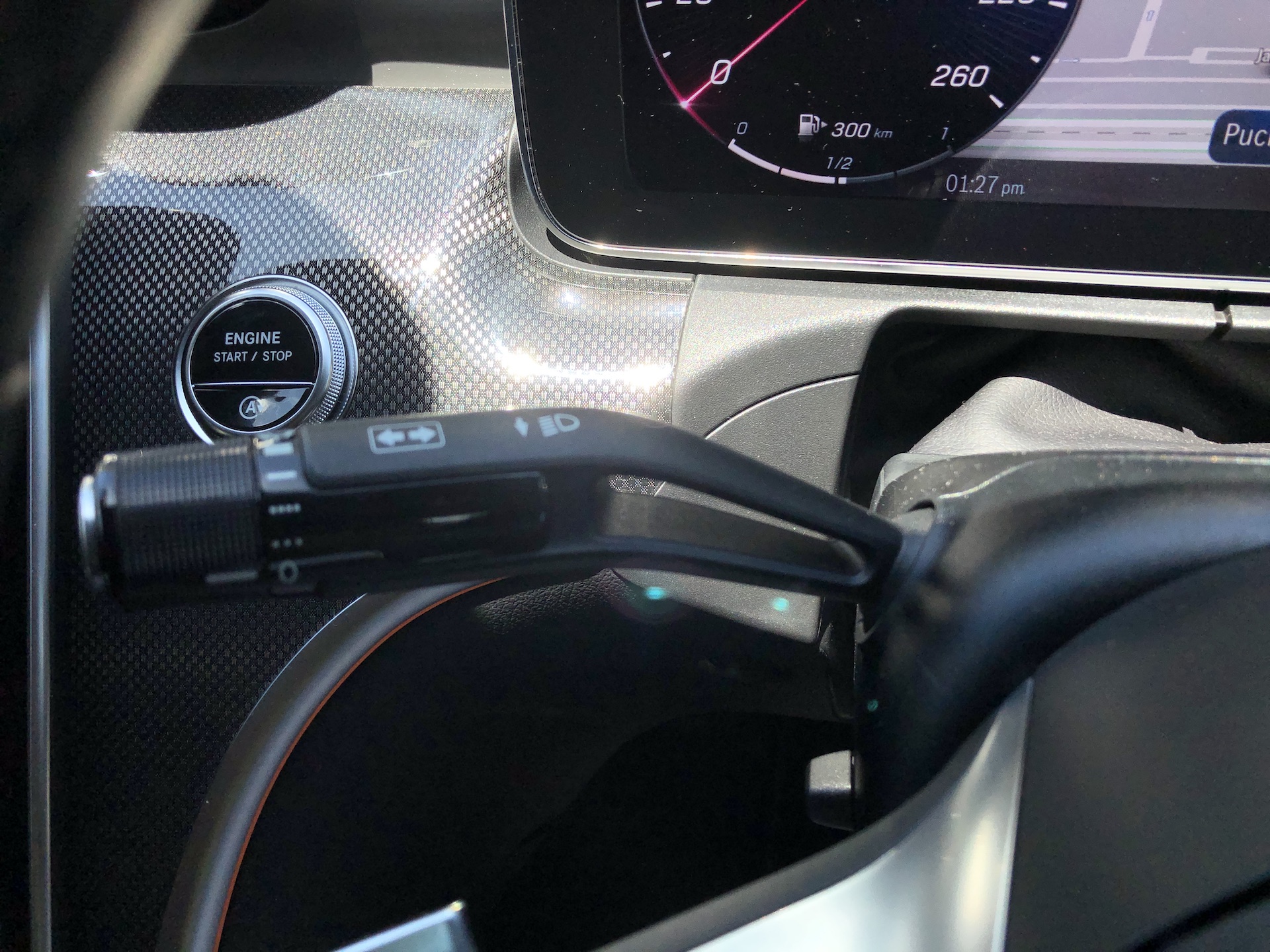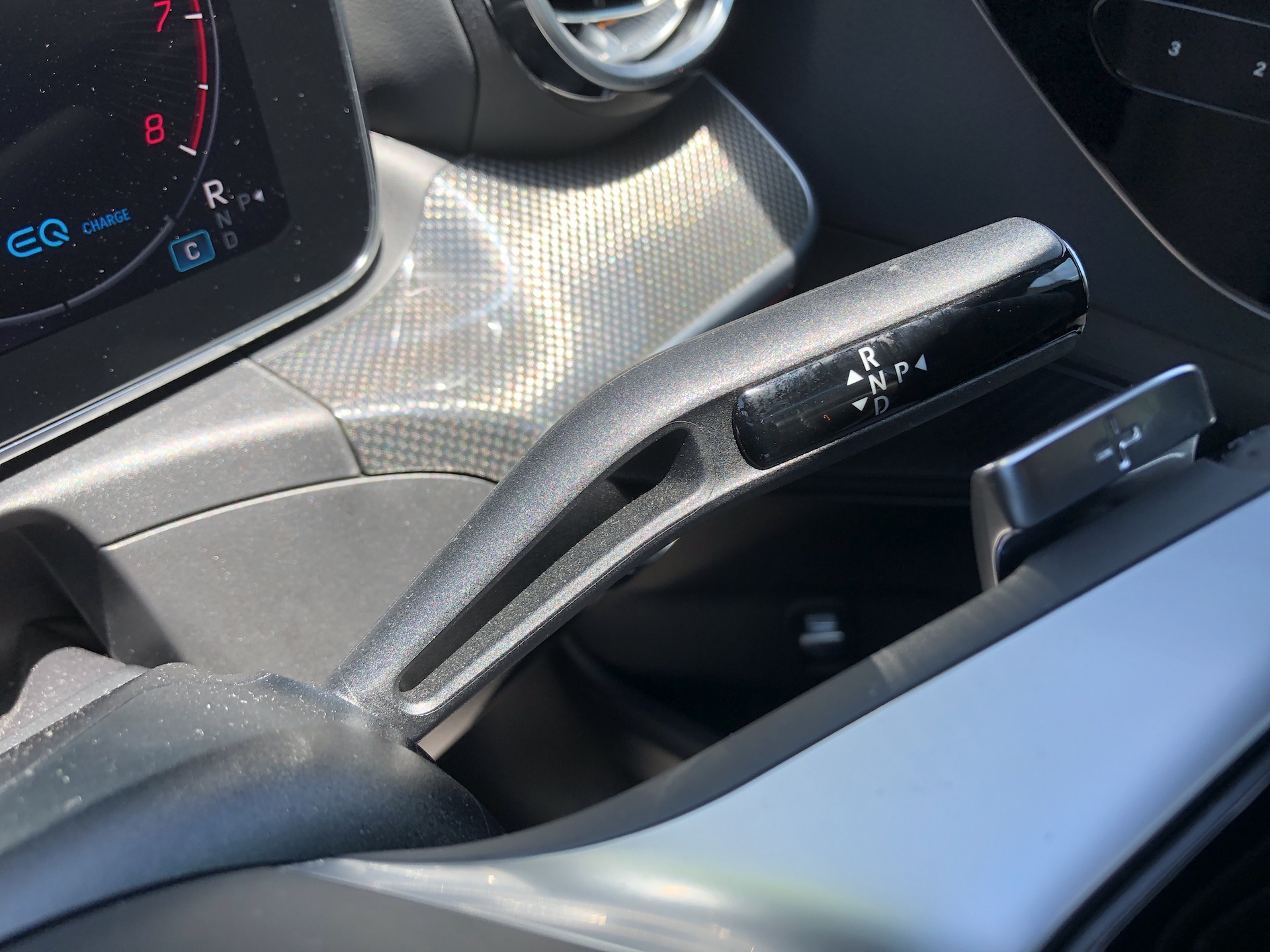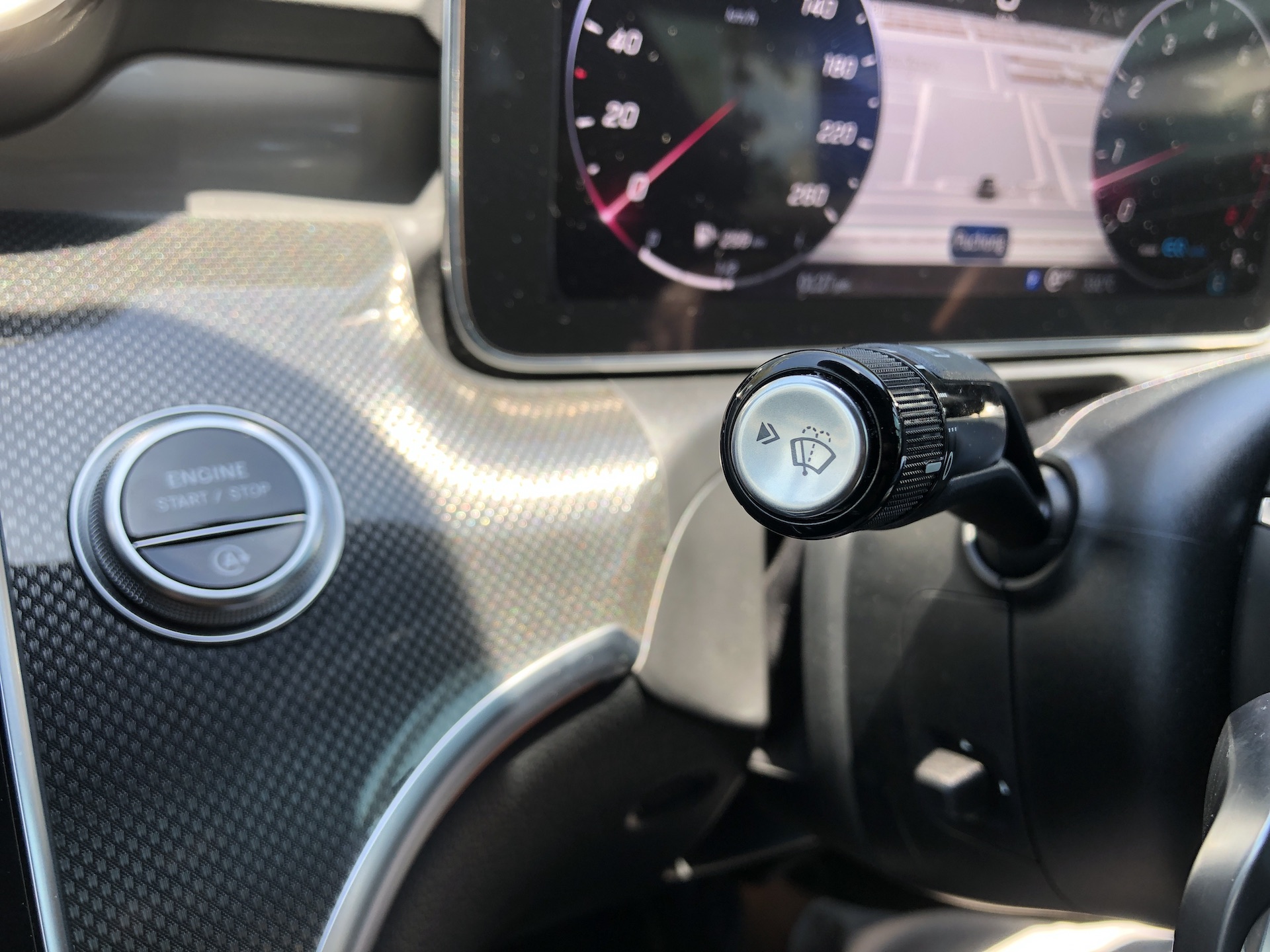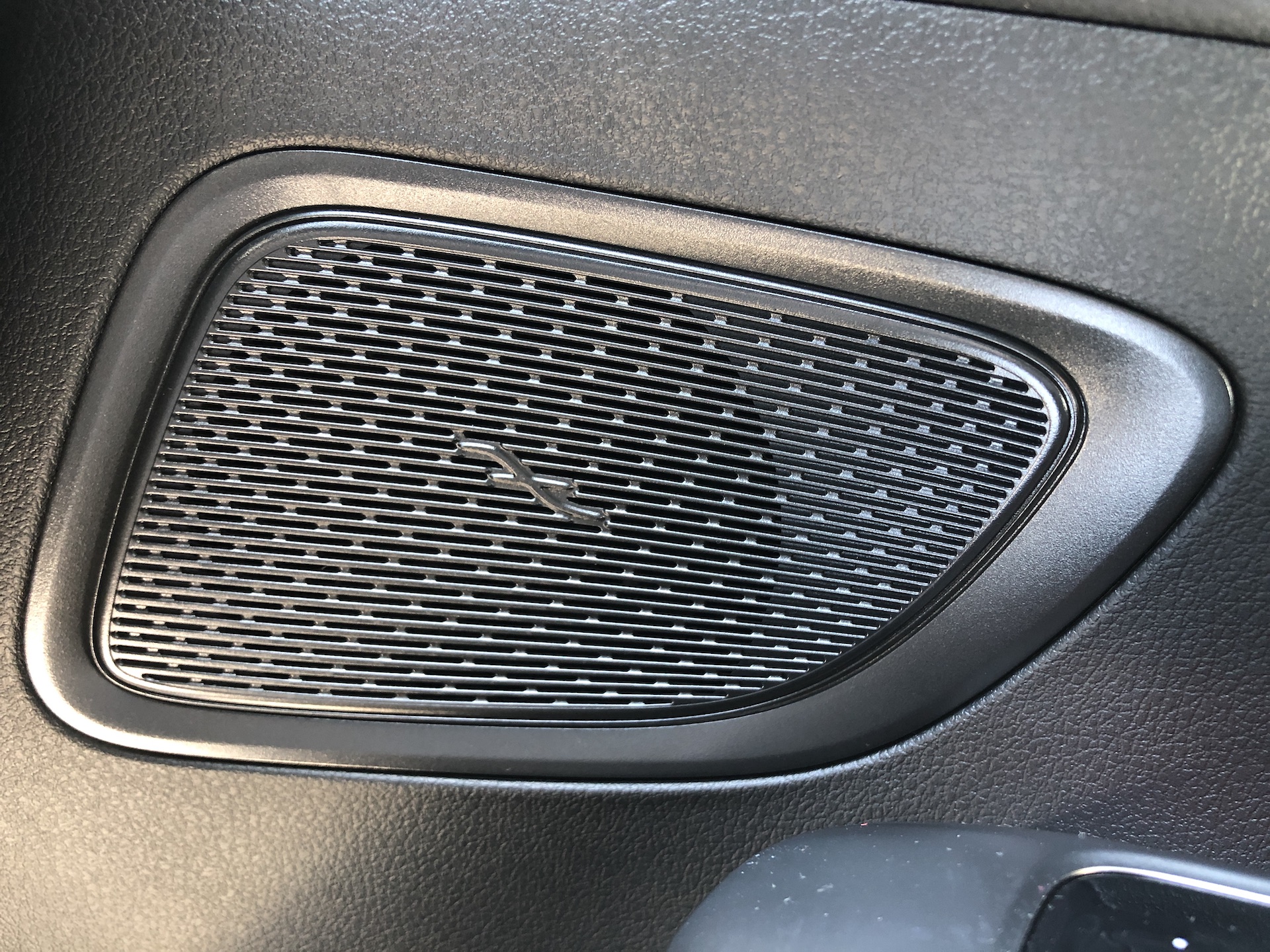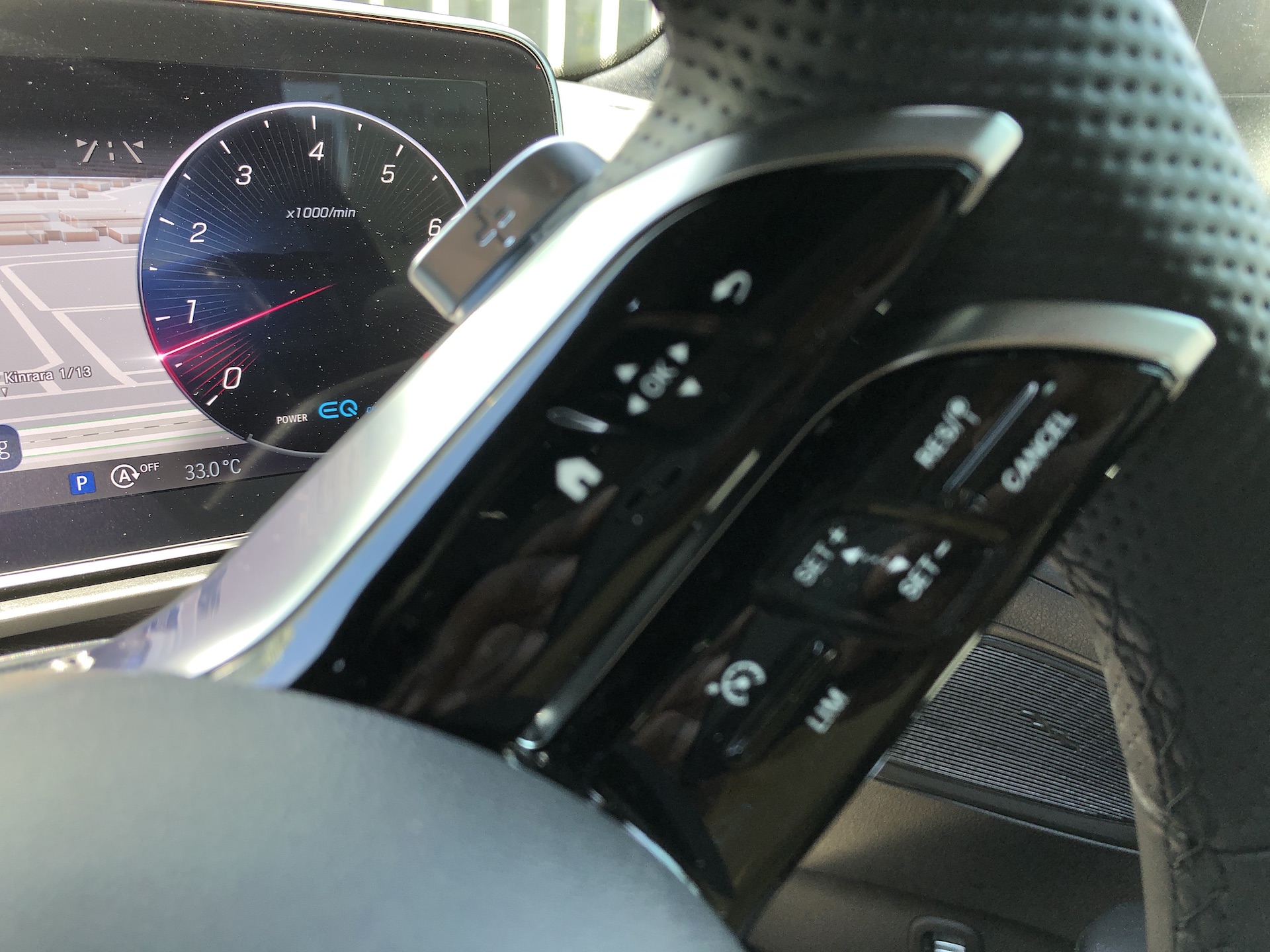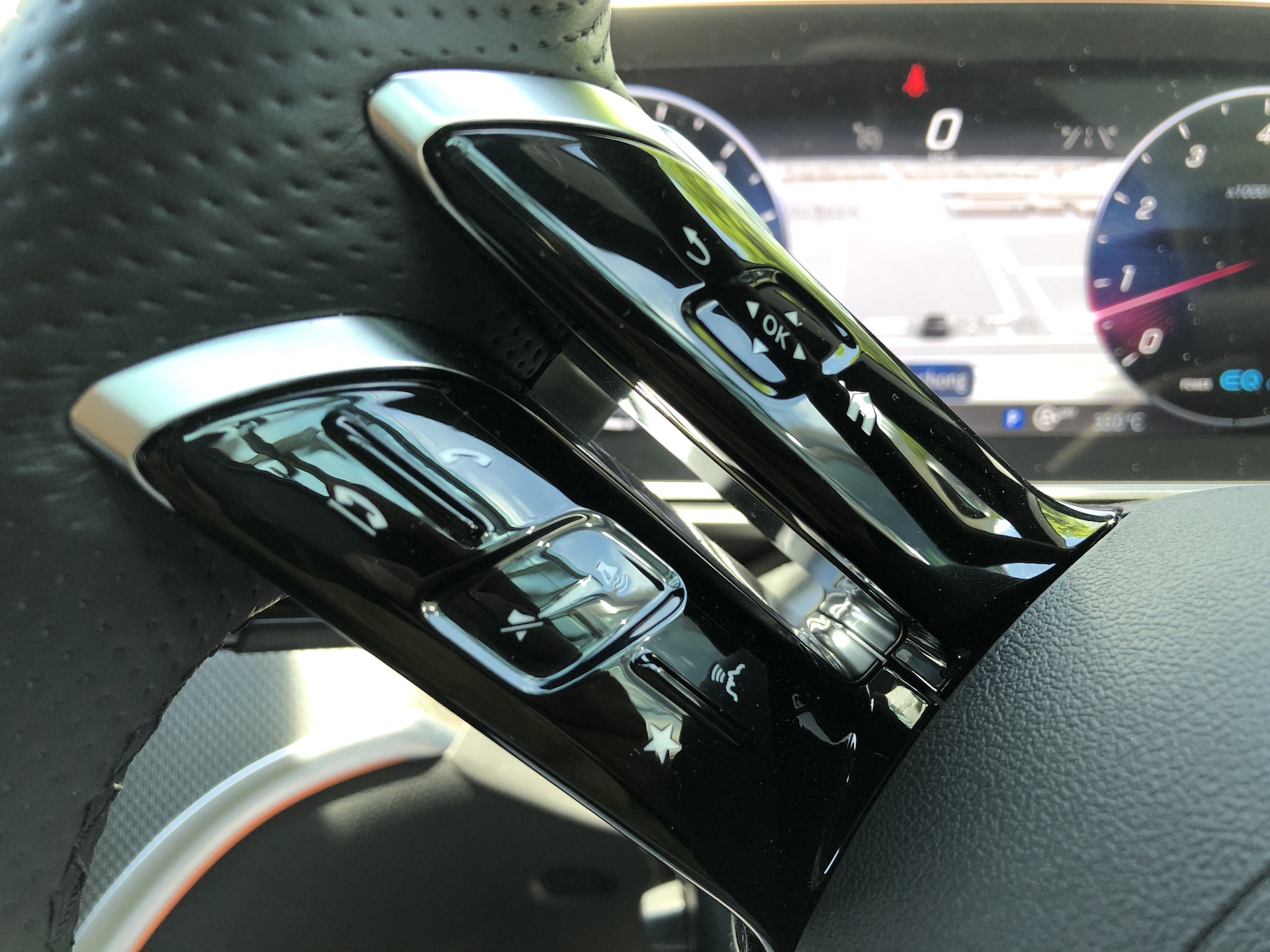 Mercedes-Benz C 300 AMG-Line Specifications
Engine: 2-litre, Inline 4, Turbocharged Mild Hybrid
Capacity: 1,999cc
Gearbox: 9-speed G-Tronic
Max power: 258hp @ 5,800rpm
Max torque: 400Nm @ 2,000-3,200rpm
Top Speed: 250 km/h
0-100 km/h: 6.0 seconds
Price: RM327,888