Automotive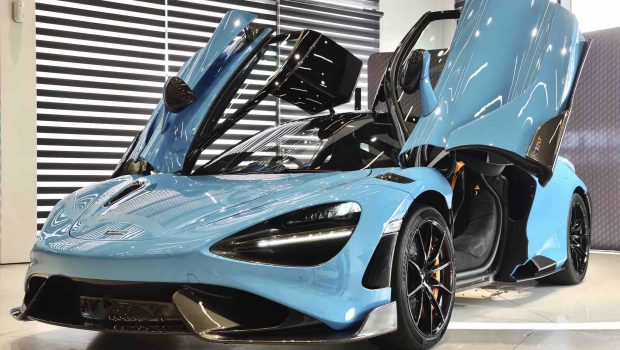 Published on March 23rd, 2021 | by Joshua Chin
0
This Blue McLaren 765LT Has Found An Owner In Malaysia
Look out for this Curacao Blue track-ready McLaren on the track in Malaysia soon. 
It is perhaps one very good day for one very lucky Malaysian, as their McLaren 765LT has finally arrived over here. 
Some six months after its local debut (and a year after its global unveiling), this Curacao Blue example of the most track-focused production supercar to ever come out from Woking has recently arrived on our shores with a steep price tag of roughly RM 1.7 million (before taxes and duties). Considering that the starting prices of the 765LT over here is officially quoted RM 1.448 million (before taxes and duties), this means that this particular car here has about RM 200k in optional extras alone.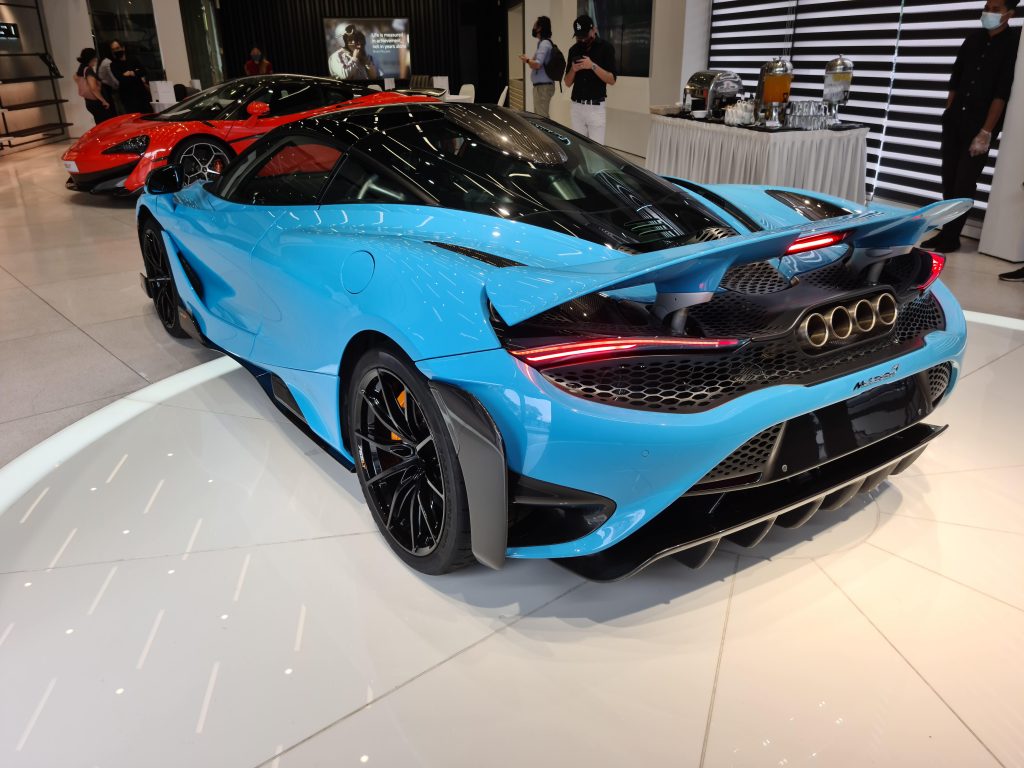 So what then were the boxes ticked on the options list that added up to this significant price tag? Well, the most notable option will probably be the aforementioned Curacao Blue exterior hue that complements nicely with the standard 10-spoke alloy wheels (albeit in gloss black instead of silver) wrapped in custom Pirelli Zero Trofeo R tyres.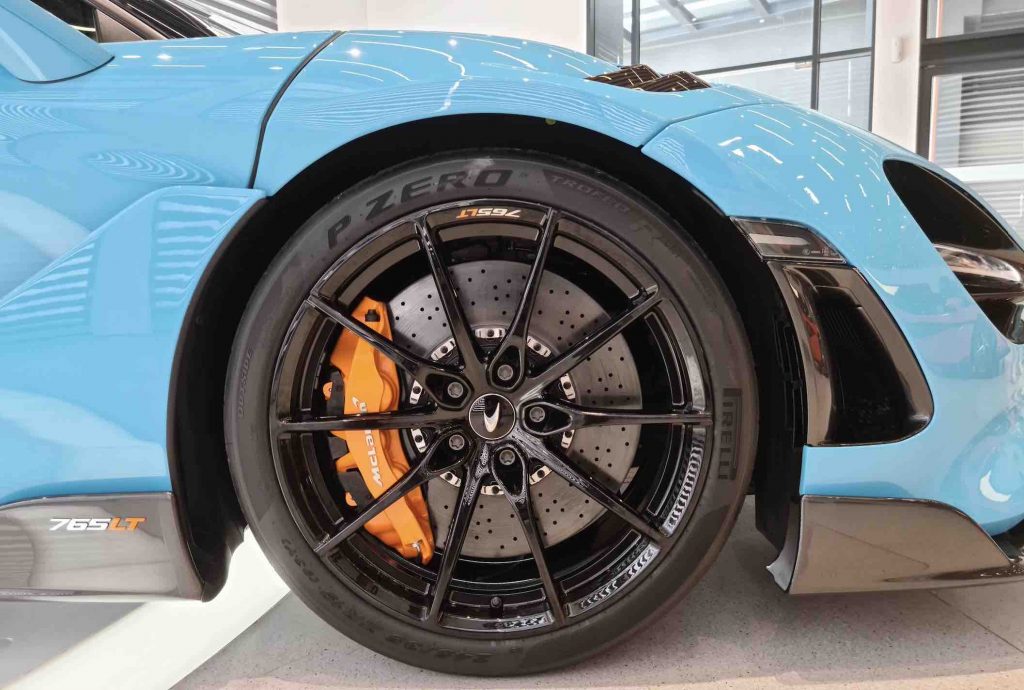 Moving further up top, this particular McLaren also had the box for MSO Defined Roof Scoop (in Carbon Fibre Gloss) option ticked. Designed as a fully functioning air intake to more efficiently cool the mid-mounted 4.0 litre twin turbocharged V8 when it is pushed hard, this optional extra also adds a tiny engine window as well as red illumination.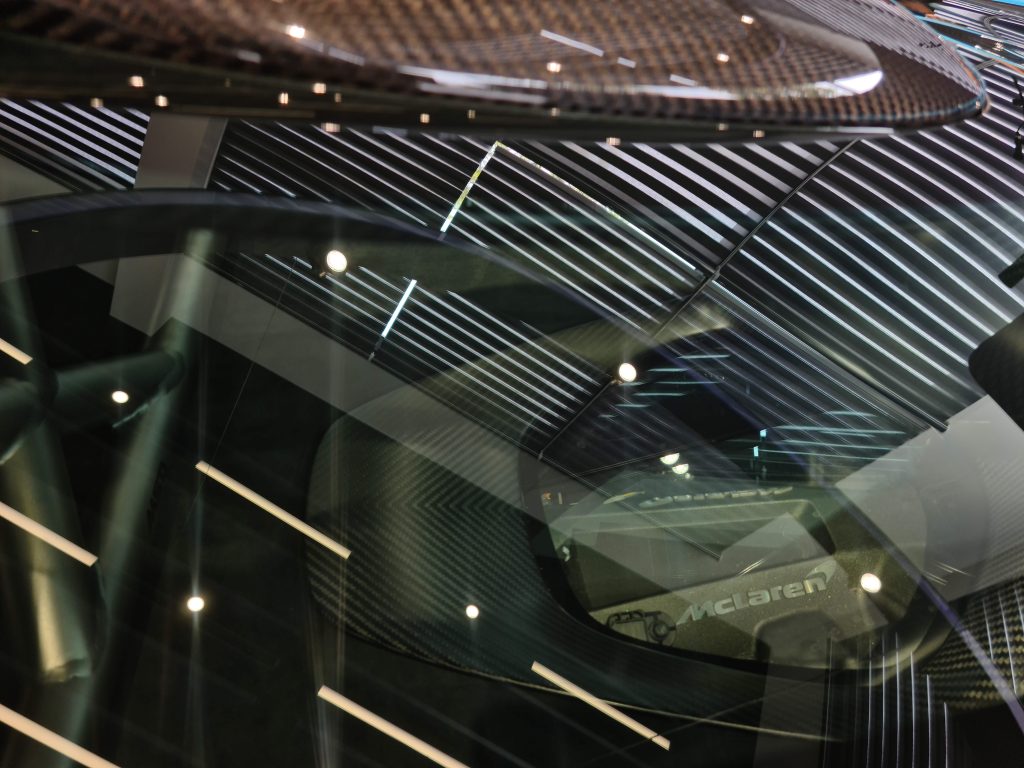 Now just going back to those wheels for a moment, those orange calipers that are clamping on to those huge brake disks hint at this 765LT is equipped with the MSO Clubsport Pro package, which in turn equates to those brakes being the same ones as on the Senna hypercar. In addition to that, this package brings with it satin carbon air-con vent bezels, a titanium harness bar and Senna-style Super-Lightweight Carbon Fibre Racing Seats with 6-point Sabelt harnesses. 
Continuing on the subject of this particular McLaren's interior, the Carbon Black Alcantara upholstery is further spiced up by the presence of orange perforations on the seats, orange seatbelts and an orange 12 o'clock steering wheel marker. As for tech options within the cabin meanwhile, the owner has also equipped this 765LT with the optional 12-speaker Bowers & Wilkins sound system in place of the standard four speaker setup.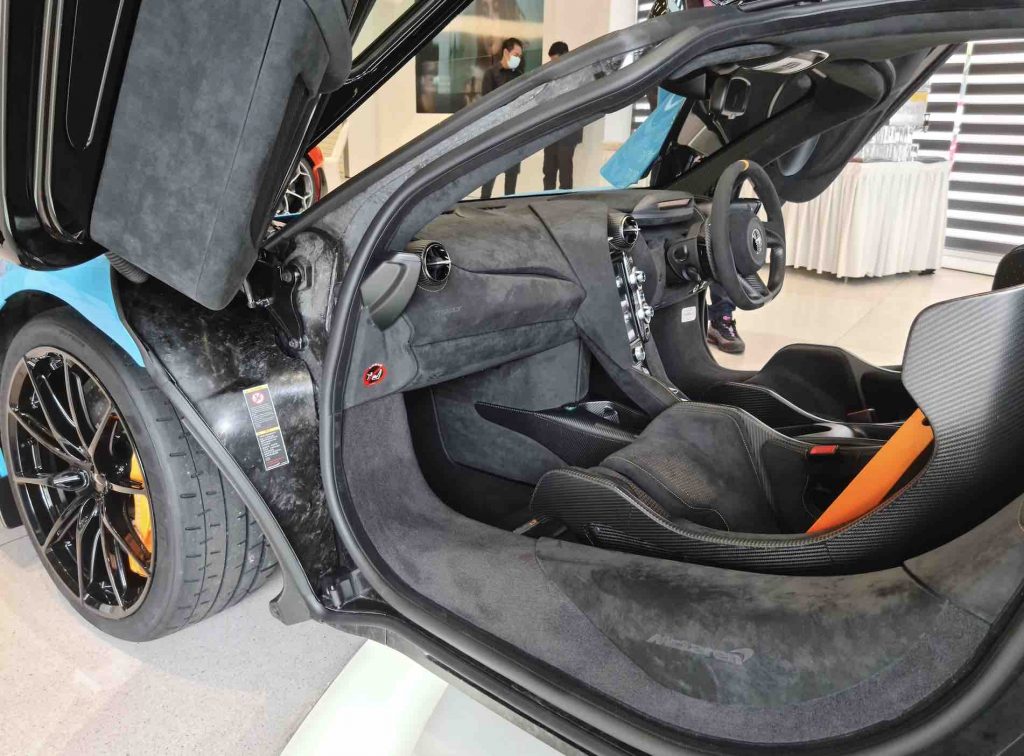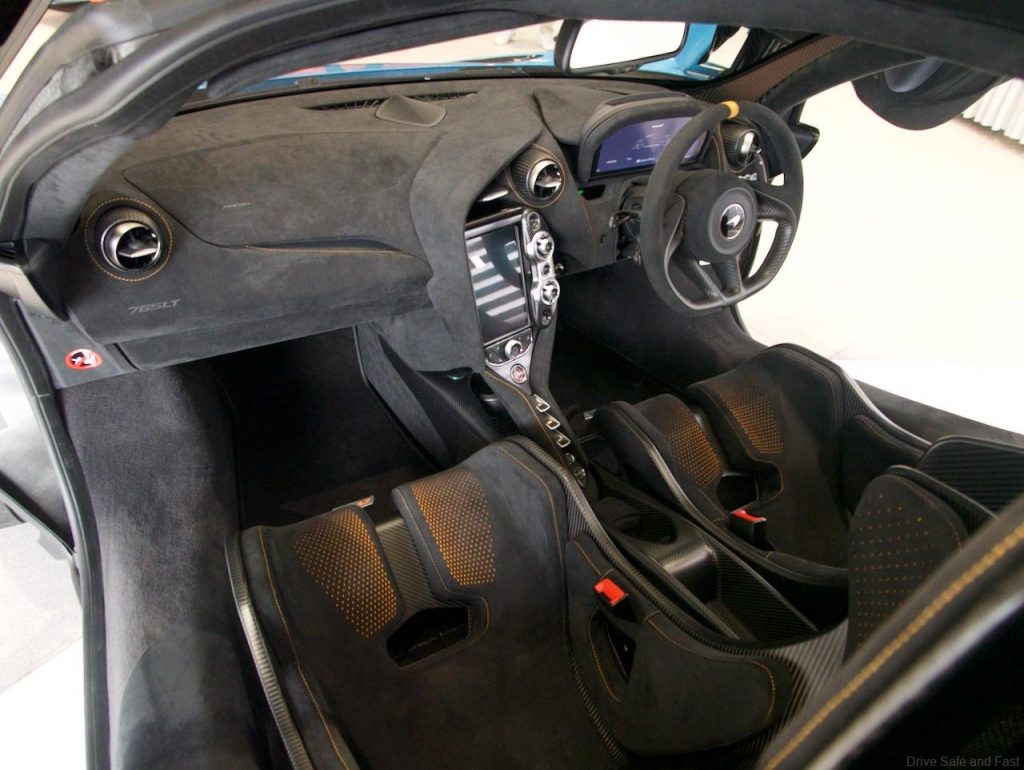 Beyond all that, this is pretty much a bog-standard 765LT (if there was ever such a thing that is). An 80 kg weight advantage over its more road-friendly 720S counterpart, this lightweight Longtail variant has a 0-100 km/h time of a mere 2.8 seconds (0.1s faster) courtesy of the 765 PS and 800 Nm of torque that it outputs.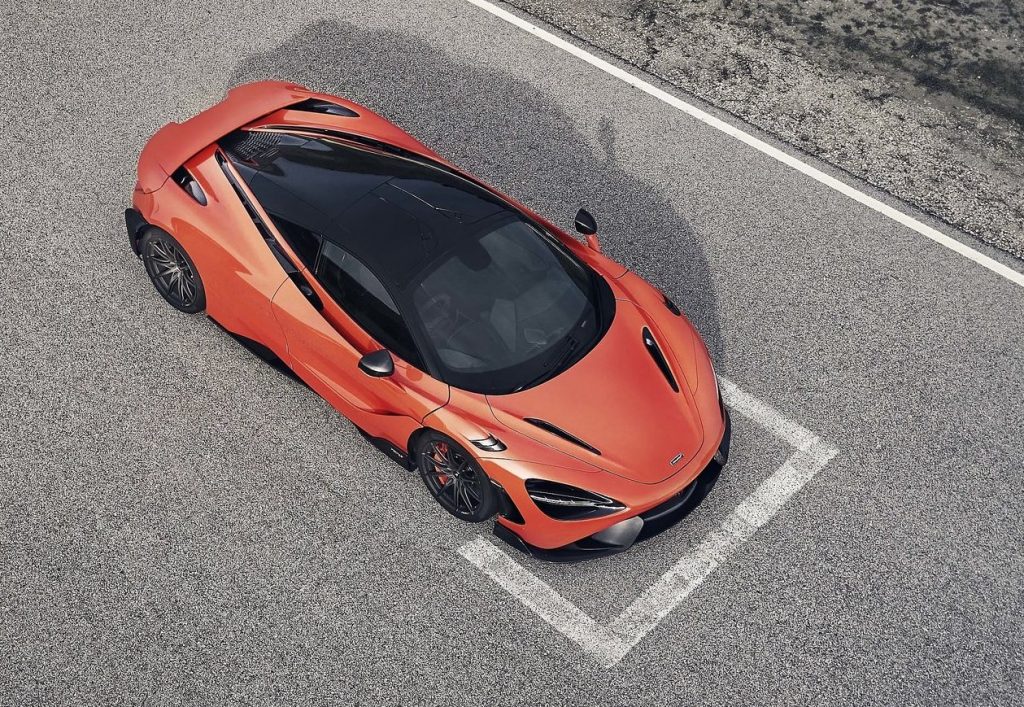 Even more impressively perhaps is that, courtesy of all its added aero components and the weight shedding, the 765LT has been touted by McLaren to be able to produce 'the quickest lap times of any Super Series model.' Moreover, there are some track tests out there that have shown for this track-ready supercar to be biting at the heels of the Senna.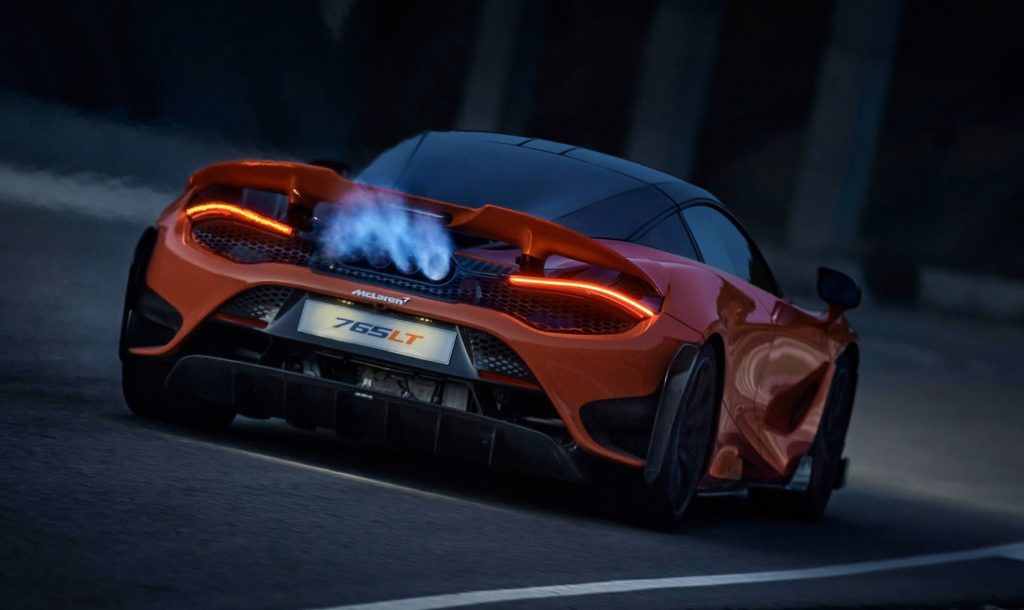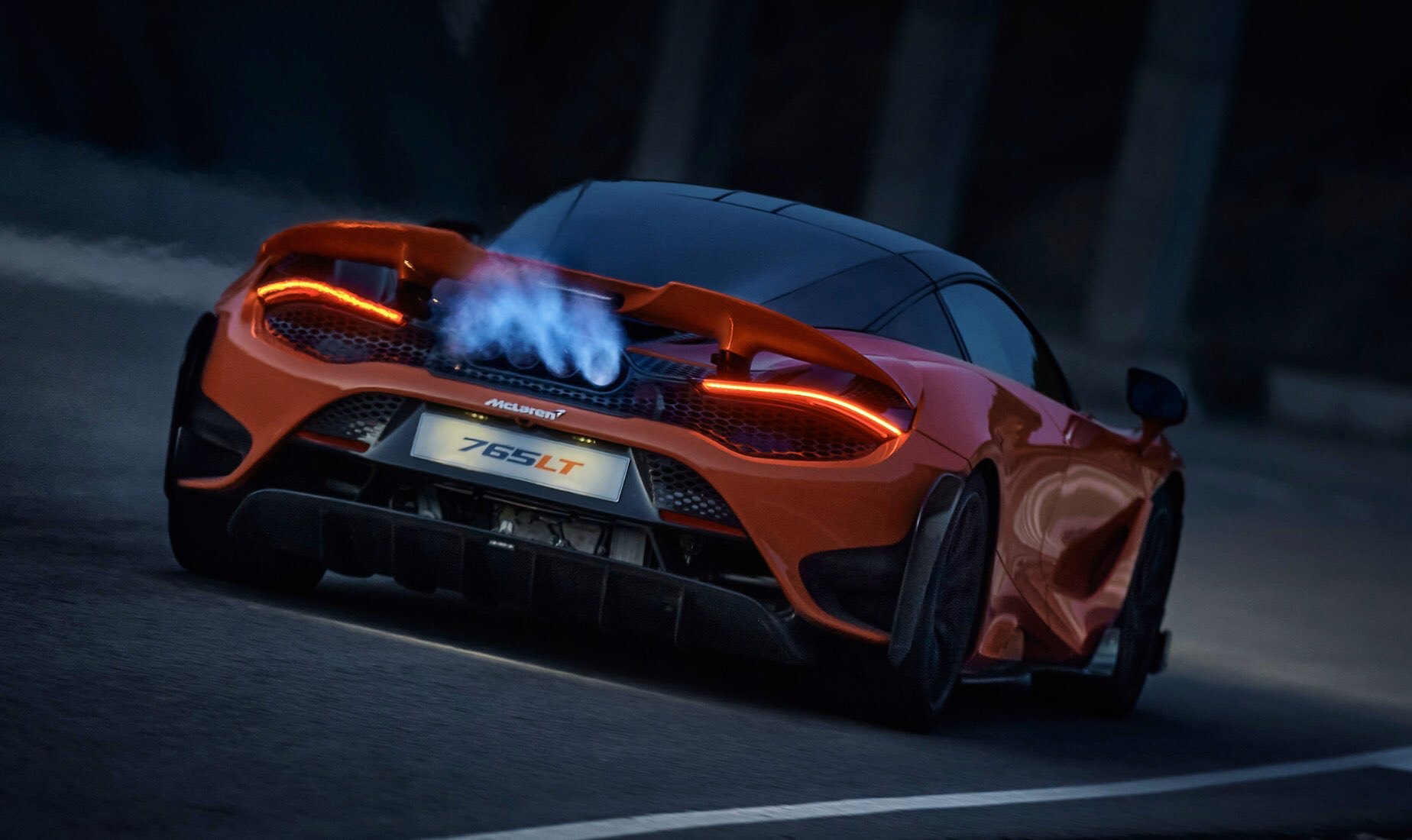 To those who are having a hard time to differentiate the McLaren range apart from each other, the most distinguishable feature on the 765LT over the 720S is probably its quad-exit titanium exhaust system that prominently pokes out from its rear end. In order to see that however will be dependent on anyone actually catching a glimpse of the car, instead of just a bright blue blur as it flies by.