Automotive
News
McLaren's Iconic Headquarters For Sale For £200 Million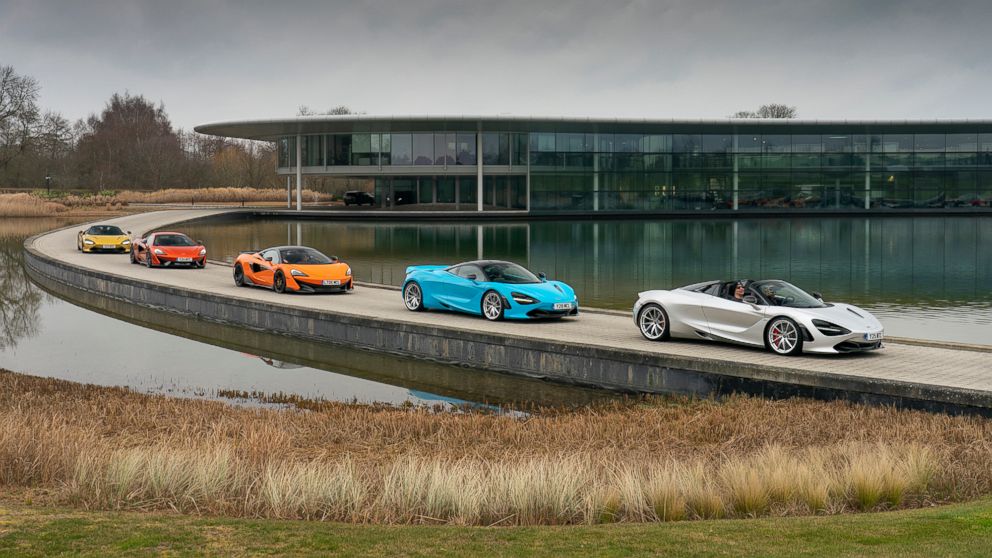 Perhaps in an attempt to raise some funds for the cash-strapped supercar manufacturer. 
McLaren has put its futuristic headquarters in Woking up for sale. It has been reported that the company has asked its property agent to put the iconic McLaren Technology Centre up on the market, perhaps in a bid to raise some funds for the financially stricken company that was hit hard due to the coronavirus pandemic.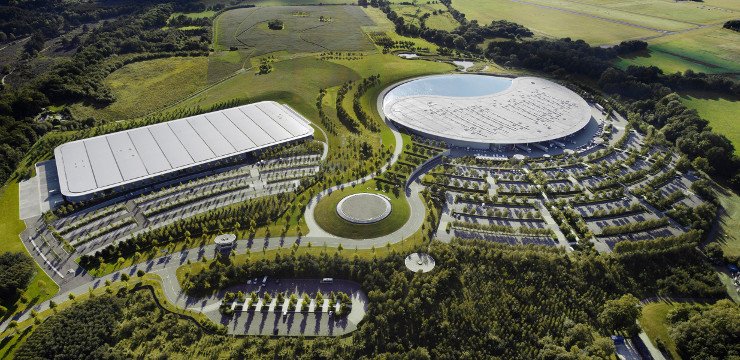 Designed by world-renowned architect Norman Foster, this architectural marvel in the middle of the English countryside has multiple artificial lakes and was prominently featured in a number of films, including some from the Fast and Furious franchise. 
Opened in 2003, within the McLaren Technology Centre currently is the manufacturer's display of valuable supercars and historically significant race cars from its 35 year history. A wind tunnel and corporate office is also situated within the yin-yang styled building.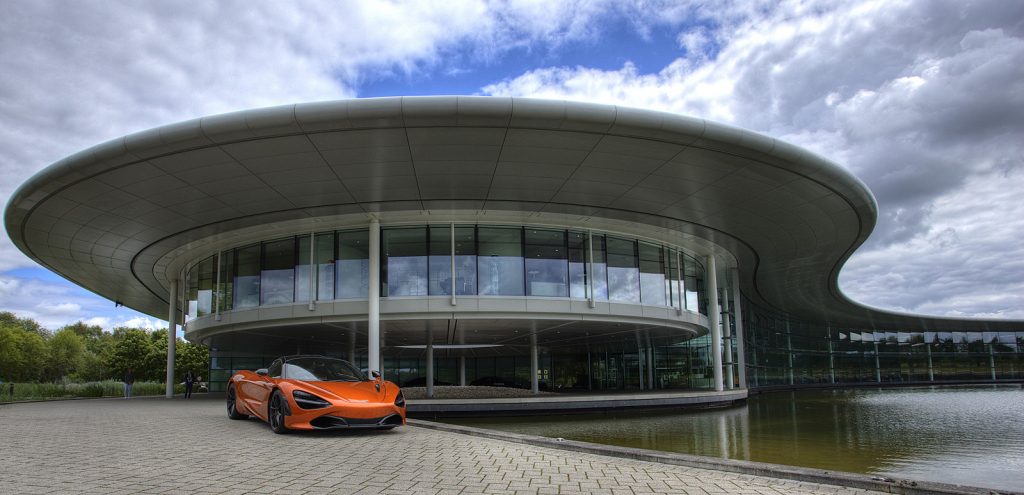 It is worth pointing out that the eventual sale of the McLaren Technology Centre this time round however does not mean that McLaren will be vacating the premises of this iconic building anytime soon, as the deal tabled will be a sale-and-leaseback deal. Meaning that prospective buyers will be contractually obliged to lease the building back to McLaren going by the terms stated on the eventual agreement.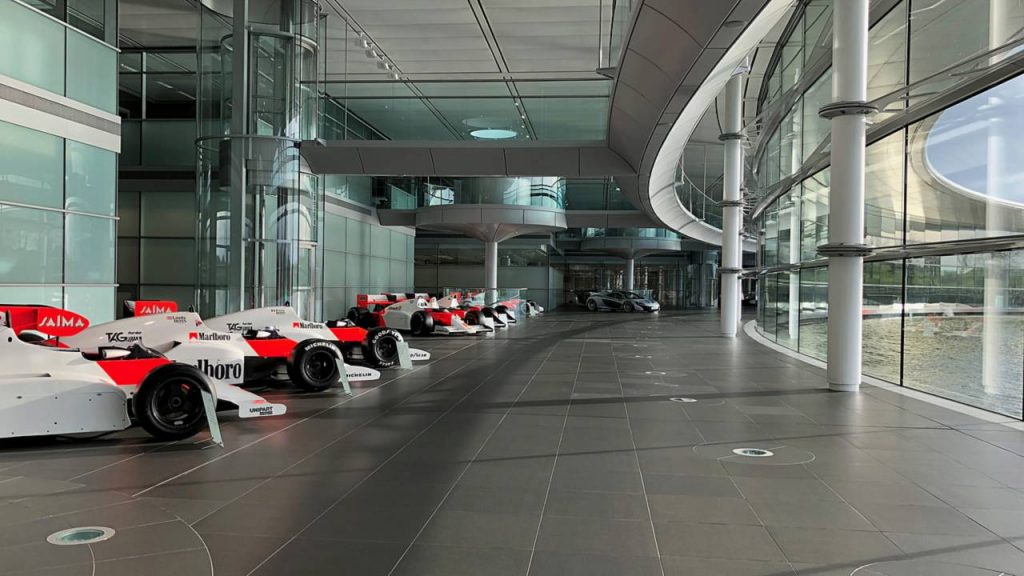 According to a McLaren spokesperson, "The proposed sale and leaseback mirrors best practice among leading companies and will have no impact on our day-to-day operations."  
That being said, putting your own headquarters up for sale is a sign that the financial trouble that the supercar manufacturer is in is more serious than most in the company care to admit. Think of it as a football team putting its own grounds up for sale, this shows the probable dire situation that the company is currently in.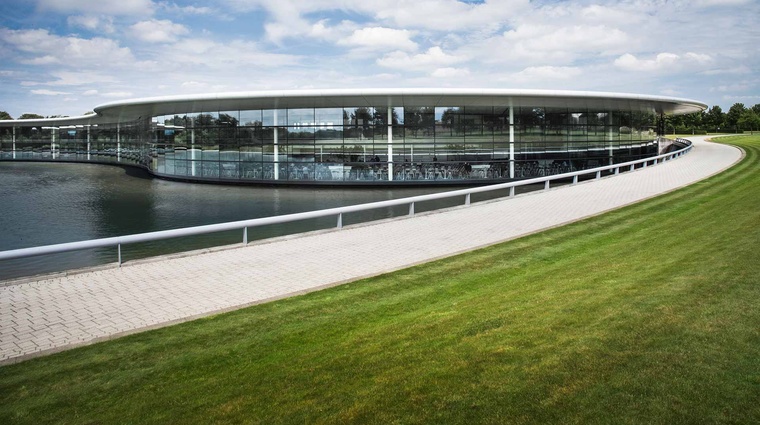 The firm has already signed a deal with the on a new £150 million (RM 800 million) financing package with the national bank of Bahrain back in June, meanwhile 4,000 staff were made redundant at the same time. McLaren has also been reported to appoint both Goldman Sachs and HSBC in an advisory capacity to seek new ways to generate revenue and restructure some of its debts in the process.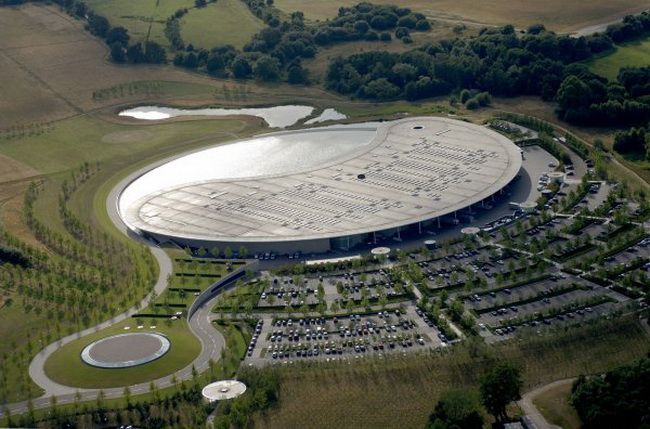 Buyers who agree to this purchase might not be able to freedom to use the building due to the strict leaseback agreement. However, this agreement also guarantees buyers a safe investment with an assured yield on the rental. Also, on a billionaire boasting aspect, the chance to own an architectural masterpiece that is incidentally the headquarters of an iconic supercar manufacturer doesn't come by very often. 
So to those who have a billion ringgit in the bank burning the hole in your back pocket, there is some pretty awesome real estate on sale in Surrey now.