Automotive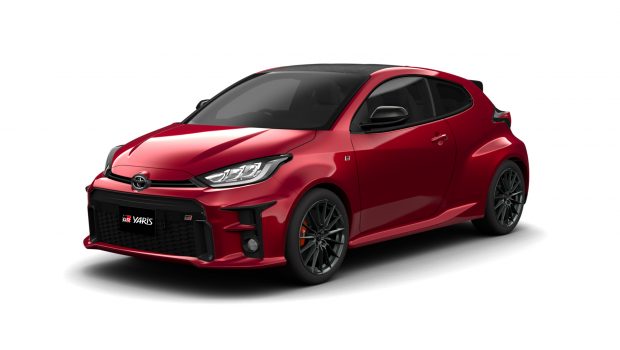 Published on April 8th, 2020 | by Hammer
0
Toyota GR Yaris with 272PS coming to Malaysia
UMW Toyota has been rather forward thinking these past few years with their product planning. After years of selling rather mundane by ultra reliable family friendly vehicles with great success, they changed their product offensive completely when Honda in Malaysia took away their top sales crown four years ago. It was a much needed wake up call and the halls at Toyota headquarters at No. 1 Toyota-Cho, Toyota City, Aichi Prefecture 471-8571 were full with top executives scrambling to change the Malaysian product offensive. Yes, it was time to tackle the Toyota image in Malaysia with exciting, fresh and fast vehicles.
In comes the all new Toyota Supra late last year and now we get news that the Gazoo Racing tuned Toyota Yaris is coming to Malaysia early next year at a possible asking price of RM298,000. Only 100 units will make it to Malaysian showrooms so you better start saving up.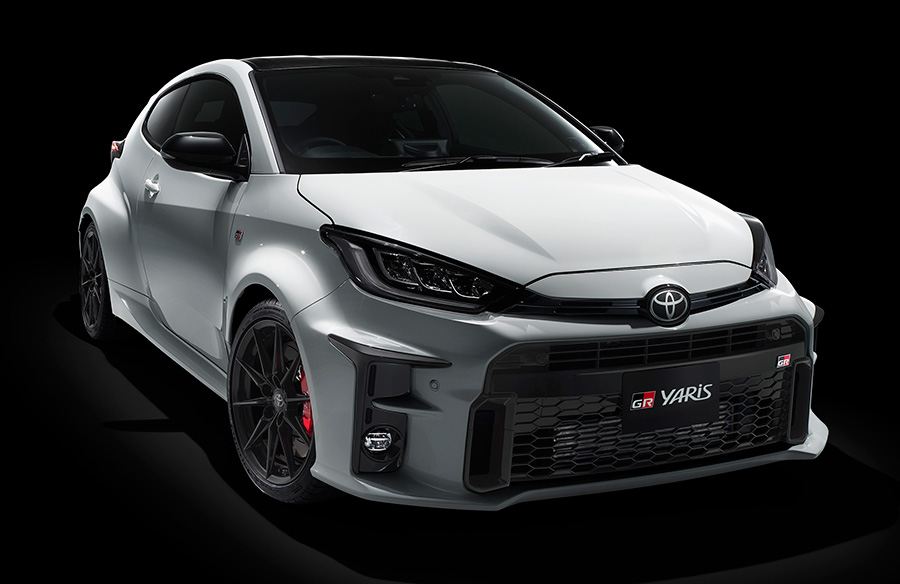 PRESS RELEASE: GR Yaris' available engine variations, the 1.6-liter in-line three-cylinder direct-injection turbo engine is a newly developed compact and light high-power unit. In addition to the high-speed combustion of a TNGA engine, by increasing engine revolutions through the use of lightweight moving parts, and by optimizing the turbocharger and other elements of the air intake and exhaust system, efforts were made to achieve the world's highest maximum output for a three-cylinder engine of 200 kW (272 PS), as well as to achieve continuous provision of abundant torque over a wide range of engine speeds. Combined with a six-speed iMT (Intelligent Manual Transmission), which makes rhythmical gear changes possible, this engine provides overwhelming acceleration and allows users to experience an increase in engine revolutions that feels good.
Furthermore, the newly developed "GR-FOUR" sports 4WD system, which uses a front and rear variable driving force system enabled by a multi-plate clutch, transfers the power of the new engine to all four wheels with minimal loss. Freedom of driving force distribution between the front and rear wheels has been increased, making possible delicate control that matches road surface conditions. These advancements have resulted in a higher level of stand-out driving stability.
Special-edition RZ "High-performance First Edition" Main Specifications
Length (mm) x Width (mm) x Height (mm)
3,995 x 1,805 x 1,460
Wheelbase (mm)
2,558
Vehicle weight (kg)
1,280
Occupancy
4
Engine
In-line 3-cyclinder DOHC direct injection turbo engine
Type
G16E-GTS
Displacement (cc)
1,618
Maximum output (kW [PS])
200 [272]
Maximum torque (N・m [kgf・m])
370 [37.7]
Transmission
iMT (6-speed manual transmission)
Drive system
4WD
Differentials

"GR-FOUR" sports 4WD system

Torsen® limited-slip differential x 2 (front, rear) + 

Electronically controlled multi-plate clutch /

 

4WD mode dial switch (NORMAL / SPORT / TRACK)

Suspension
[Front / Rear]
MacPherson Strut / Double wishbone
Brakes
[Front / Rear]
Ventilated disc / Ventilated disc
Tires
[Front / Rear]
225/40ZR18 / 225/40ZR18
Learning from competing in the WRC, Toyota developed the GR Yaris together with Tommi Mäkinen Racing from the ground up to be a WRC winner, as an original model of TOYOTA GAZOO Racing's sports car lineup.
TOYOTA GAZOO Racing, which has been conducting activities to "refine people and refine cars" in the pursuit of making ever-better cars, has―from its entrance in the 2017 Rallye Monte-Carlo in Monaco to the present―come to know, through the WRC, various types of roads regularly used by its customers around the world. Thus, the GR Yaris was developed to be a car that responds to driver demand on all types of roads worldwide. Based on the knowledge and know-how accumulated by TOYOTA GAZOO Racing, the birth of the GR Yaris is the result of giving form to what has been learned from the TOYOTA GAZOO Racing World Racing Team about how to make cars that are competitive in the WRC, as well as the result of reflecting evaluations by non-Toyota professional drivers from the early stages of development. In short, the GR Yaris is meant to be a car that allows anyone to drive as one wishes with peace of mind.