Automotive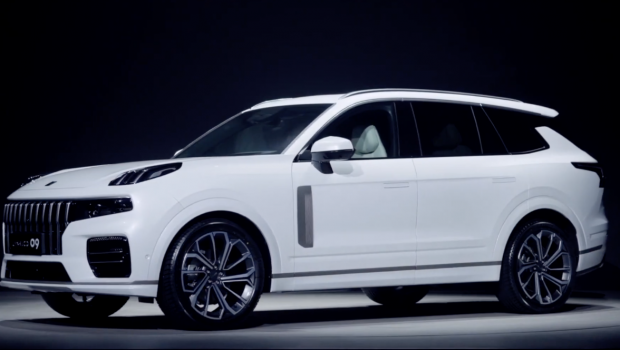 Published on June 21st, 2021 | by Joshua Chin
0
Lynk & Co 09 Large SUV Makes World Premiere In Shanghai
This 7-seat Lynk & Co SUV is essentially a Volvo XC90 in a differently cut suit. 
Lynk & Co has recently officially premiered its new 09 flagship SUV. The largest offering in the Chinese automaker's current lineup, it is in a sense very much a Volvo XC90 that has put on some different clothes. 
This is of course to be expected, as the 09 is based on Volvo's SPA platform that incidentally also underpins its XC90 (along with the most of its other current offerings) and Lynk & Co itself is founded from a joint-venture between the Swedish automaker and the Geely Auto Group. Having said that however, the youth-oriented Chinese car manufacturer did nevertheless at least put in more than a little bit of effort into differentiating its latest and greatest offering from its Scandinavian sibling.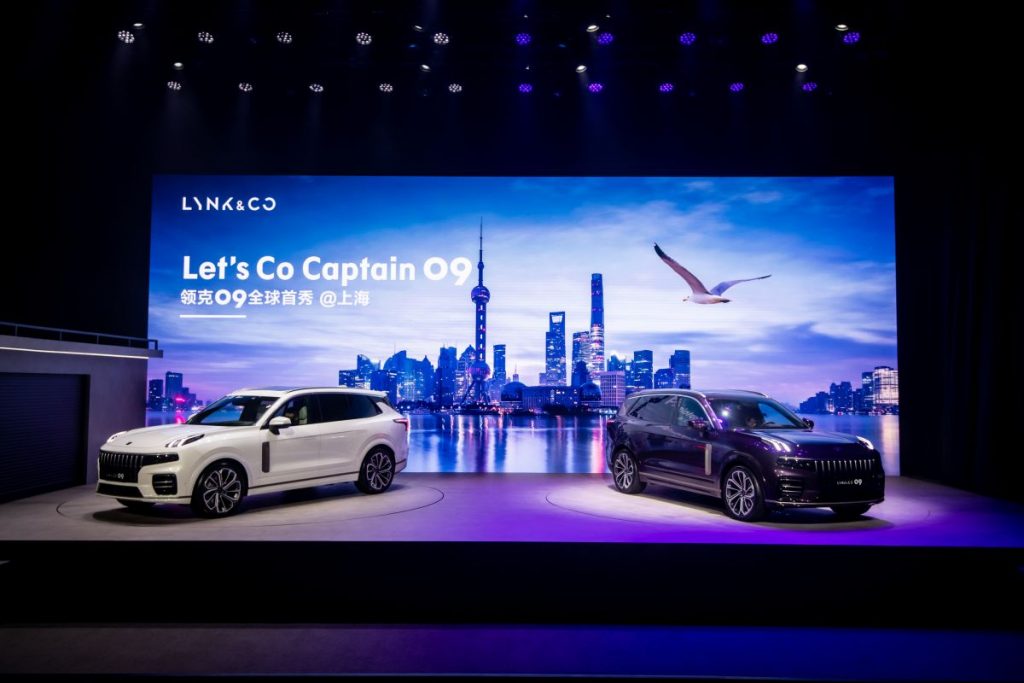 Such is evidenced by the rather wildly different exterior aesthetic of the 09, in comparison to the XC90. Starting up the front first, this large Lynk & Co SUV features the automaker's signature front end design, with a massive (moustache-like) grille and vertical LED headlight clusters that sit atop the bonnet. 
Moving round the side of the 09 meanwhile, its XC90-esque silhouette has been cleverly disguised by way of various neat design touches like the polished metal accents on the front doors and lower edges of the car, as well as the black trim piece on the D-pillar that gives this large Lynk & Co sportier sloping roof line. Retractable door handles and sporty-looking alloy wheel designs also make an appearance to further jazz up the side of this SUV.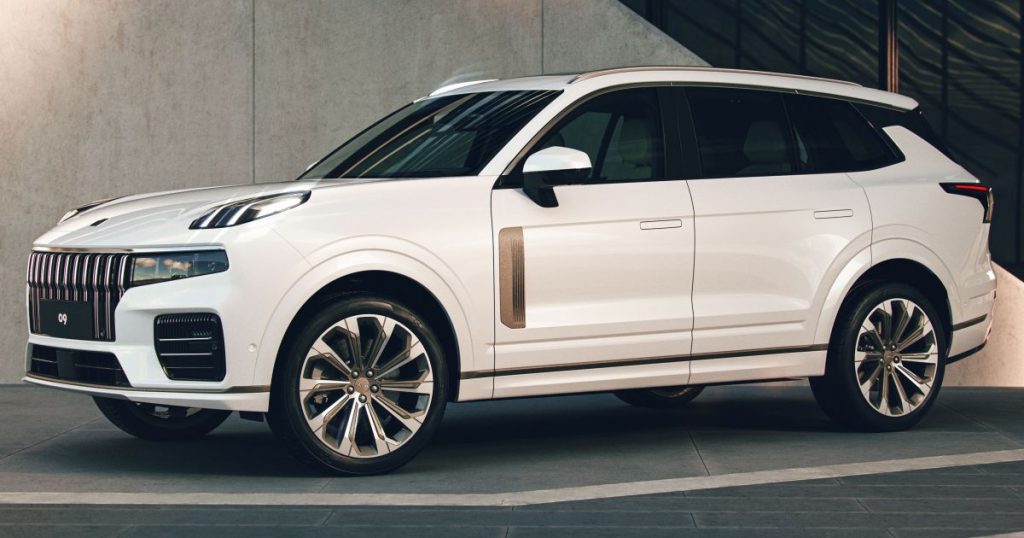 As for the rear of the 09, the twin vertical tail lights of the XC90 has been ditched in favour of a rather sharply-styled horizontal wraparound unit. Highly reminiscent to the rear light bar previously seen on Zero concept, this sporty rump of the Lynk & Co is further accentuated by the presence of quad tailpipes prominently sticking out from its rounded rear bumper.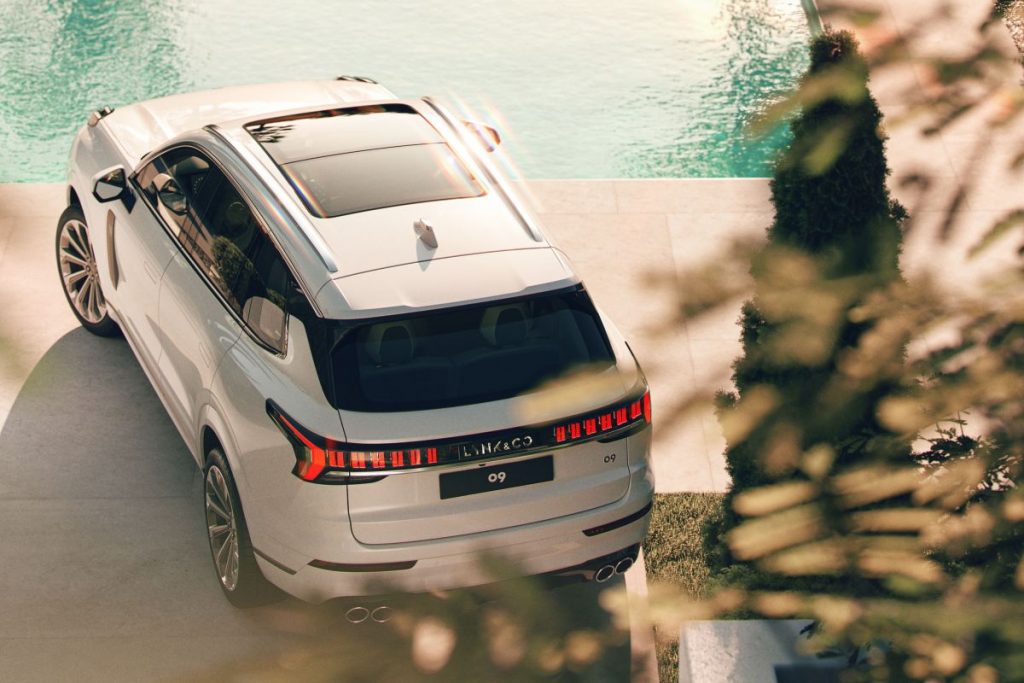 Continuing onto what lies under the hood of the 09 then, exact powertrain specs have yet been officially confirmed by the Chinese automaker just yet. What has been confirmed though is that a variety of Volvo-derived 48V mild-hybrid, hybrid and 400 hp plug-in hybrid 2.0-litre turbocharged power plants are to be available, with drive being sent to all four wheels in all configurations through an 8-speed automatic transmission alá XC90. 
Now stepping inside the 09, Lynk & Co have attempted to hide its XC90 roots by interspersing the Volvo centre console and dashboard silhouette with a multitude of screens. A total of 6 screens are apparently to be found in this large SUV, which includes the 12,3-inch digital instrument cluster, the 12.8-inch floating central infotainment screen and the 6-inch climate control settings screen beneath that.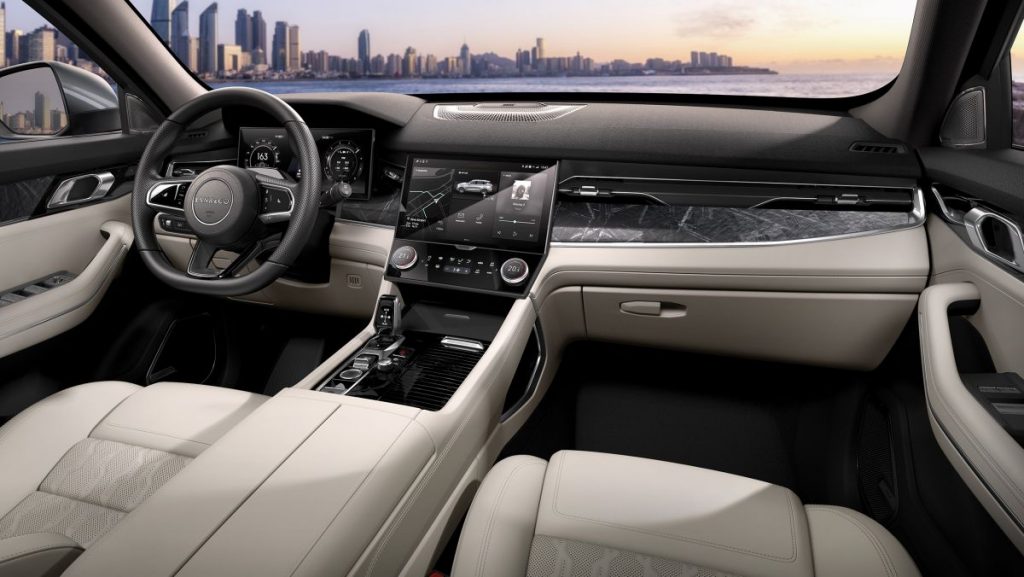 Set to be produced at Lynk & Co's Meishu plant in Lingbo, China, the 09 will only officially be on sale come the fourth quarter of this year. It is also then too that the prices for this large SUV will be officially announced. 
Going by the fact however that the Lynk & Co typically sells for around 60% the cost of its Scandinavian siblings, it is expected that the 09 will be retailing from roughly 300,000 yuan (RM 192,000) when it goes on sale later this year. An attractive proposition then for those looking for a large premium SUV, though just bear in mind that there is rumoured to be an all new XC90 coming along next year.