News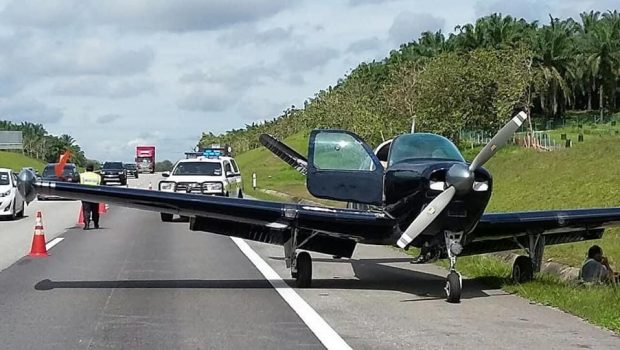 Published on November 23rd, 2020 | by Joshua Chin
0
Plane Makes Emergency Landing On PLUS Highway
A highway makes for a good enough runway for a plane when an emergency landing is required. 
Like in a scene straight out of a Hollywood movie, it was reported that a plane had made an emergency landing on the North-South Expressway (PLUS) yesterday on the 22nd of November (Sunday). 
Luckily, this emergency landing undertaken by the light aircraft occurred on one of the slightly less trafficked stress of the interstate highway down south, near Sedenak, Johor to be exact. Thankfully too, no one, both from the plane and on the ground, was injured as a result from this incident.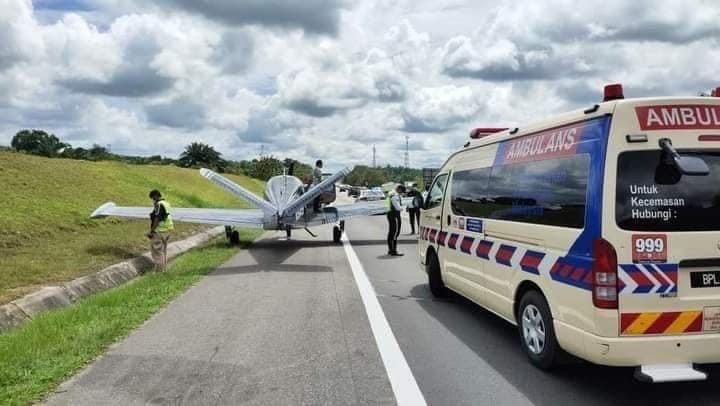 Both pilots were reportedly to be in stable condition when emergency services arrived, and the plane was moved to a position whereby normal highway traffic flow was not obstructed. Furthermore, it was reported that search and rescue teams have completed all necessary tasks at the scene of the incident. 
According to an official preliminary report by the Civil Aviation Authority of Malaysia (CAAM) regarding this incident, the Beechcraft Model 35 Bonanza that landed on the highway is operated by Premier Air Singapore and was enroute from Senai to Melaka. 
At 10.40 a.m that morning, the pilot had made a request to CAAM's Johor Air Traffic Control Tower for an emergency return landing back at Senai International Airport, Johor citing technical problems. Thus far however, no further elaboration has been given regarding the exact fault that brought this plane to land on the highway. Further investigation is currently being conducted by the Air Accident Investigation Bureau under the Ministry of Transport Malaysia.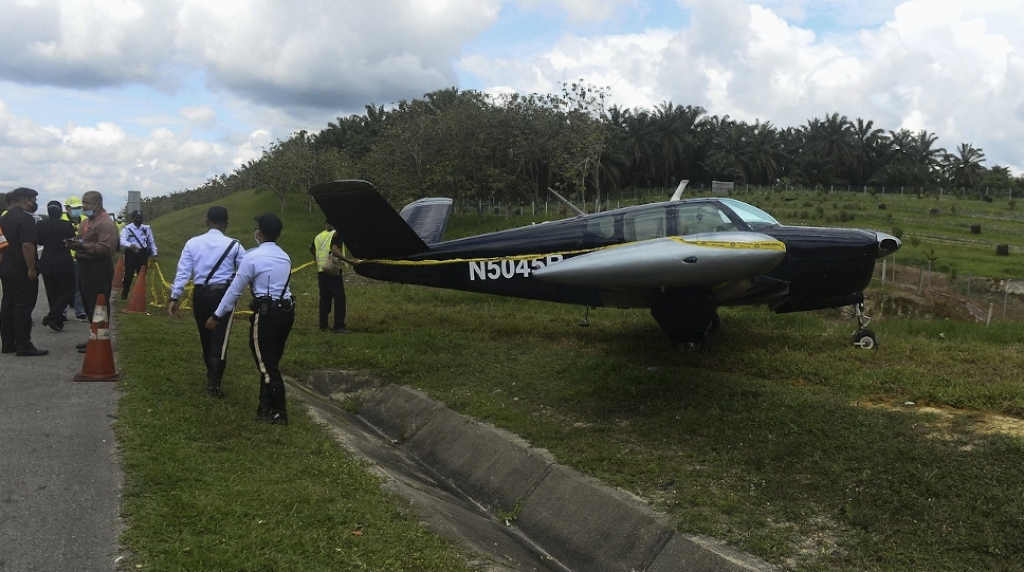 It is not everyday that a plane has to make an emergency landing on a highway. Happily however, in this case at least, there was no major harm done. The hard part now will probably be extracting the plane from the roadside. Maybe if the technical fault isn't too serious, it could just take off from the highway back to the airport? It'll certainly be a cooler story than just transporting it on a flat-bed truck.