Automotive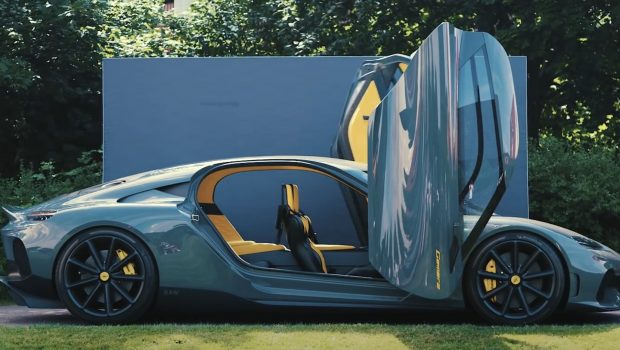 Published on August 24th, 2020 | by Joshua Chin
0
Koenigsegg Gemera Shows Off Its Four Seat Supercar Ability
Why buy a performance SUV when the Gemera exists?
Koenigsegg has just dropped a new video showcasing in greater detail what its new Gemera four seat supercar can actually do. 
The video begins with a showcase of the Gemera's capabilities as a four seat supercar, comfortably seating 4 fully grown adults, each about 2 metres in height, within its sleek supercar body.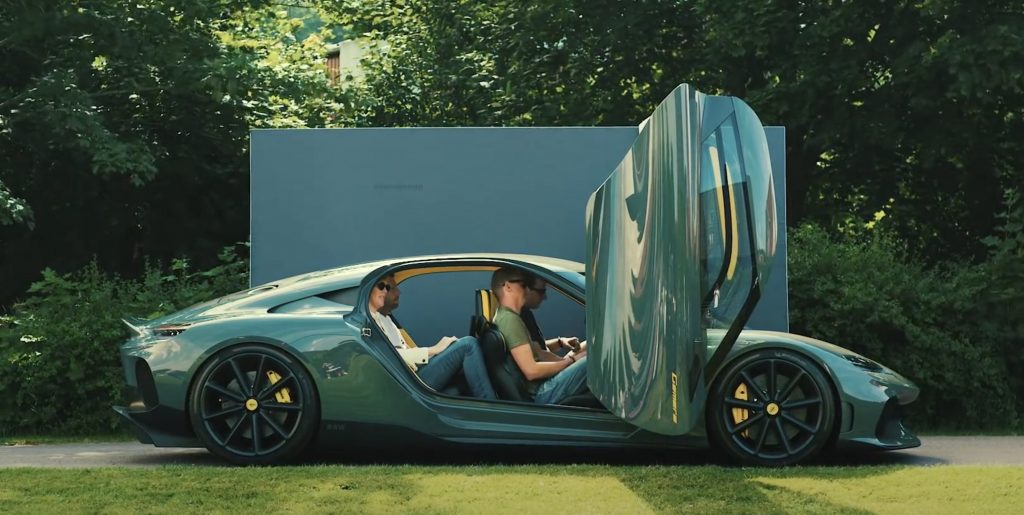 Thanks to its incredibly long doors and wide opening, the ingress and egress seems to be a piece of cake and there appears to be plenty of room even with 4 lanky adults within it. Speaking of cake, the icing on said cake would probably be the signature Koenigsegg doors (known as dihedral synchro-helix actuation system) that performs balletic art as it swivels shut.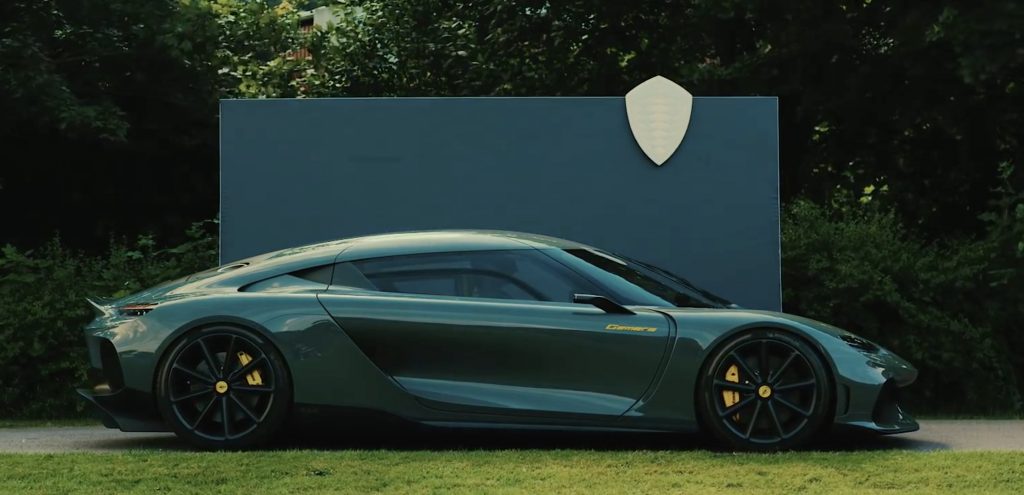 Christian von Koenigsegg, the founder of this insane Swedish supercar manufacturer then takes us on a tour of his company's latest creation. Detailing to the viewer the many incredible quirks and features of this practical supercar.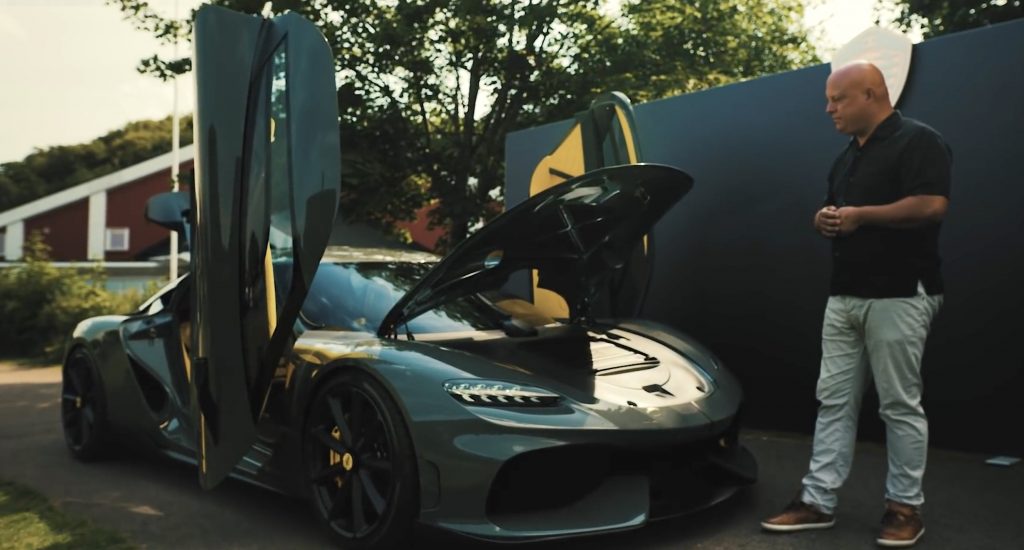 Plenty of time was devoted to talking about the powertrain of this mid-engined four seat supercar. Christian has touted that this all-wheel drive, all-wheel steer 1900 kg supercar could do the century sprint in under 2 seconds, 0-200 km/h in under 5 seconds, and on to a claimed top speed of over 400 km/h.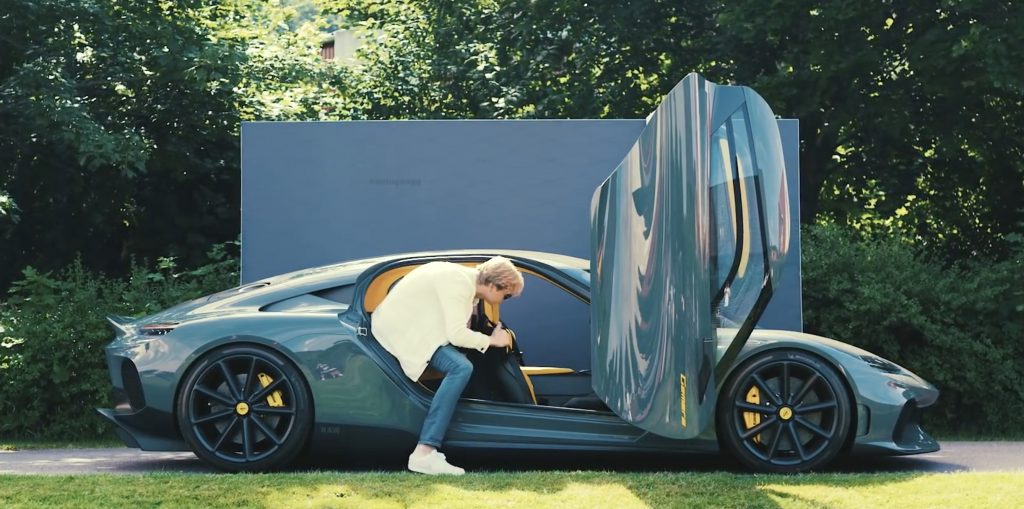 Powering the Gemera is Koenigsegg's Tiny Friendly Giant. Don't laugh, that is really what it is called. A 2 litre 3 cylinder may not sound like supercar material, but strap on 2 turbochargers and the Swedish manufacturer's Freevalve technology into the mix, in addition to a couple of electric motors, 1700 hp and 1700 Nm of torque sounds reasonable. 
What's more is that the Tiny Friendly Giant can run completely on renewable fuels, so together with its electric propulsion, the rich can save the planet while going around it at a mind-bendingly fast pace.
Ludicrous powertrain aside, the interior of this presumably fantastically expensive supercar seems also like a nice place to be.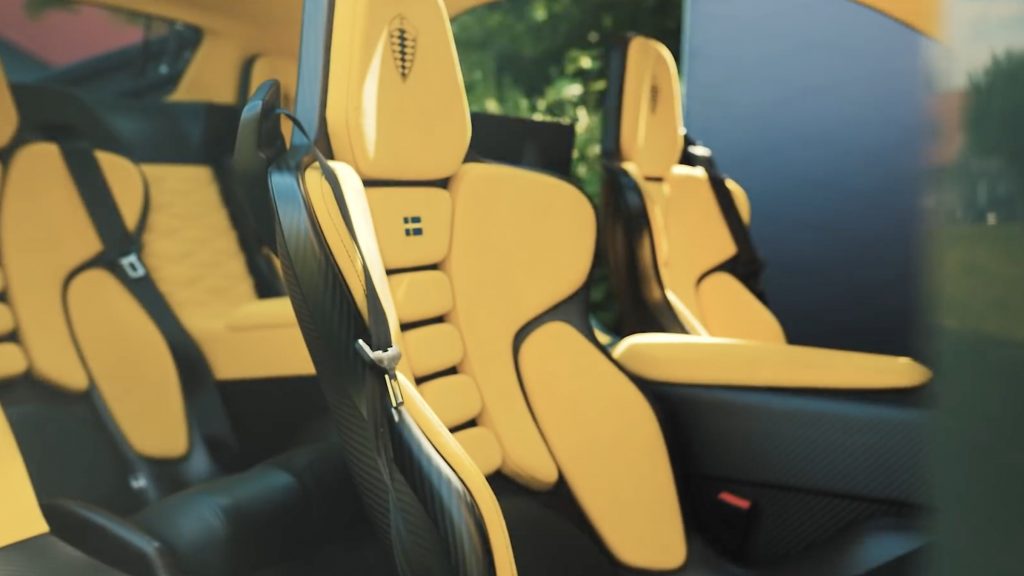 All four seats are upholstered with Koenigsegg's memory foam technology, with the front two seats even being constructed with a carbon fibre monocoque. There are also 8 cupholders throughout, with 4 each for hot and cold drinks.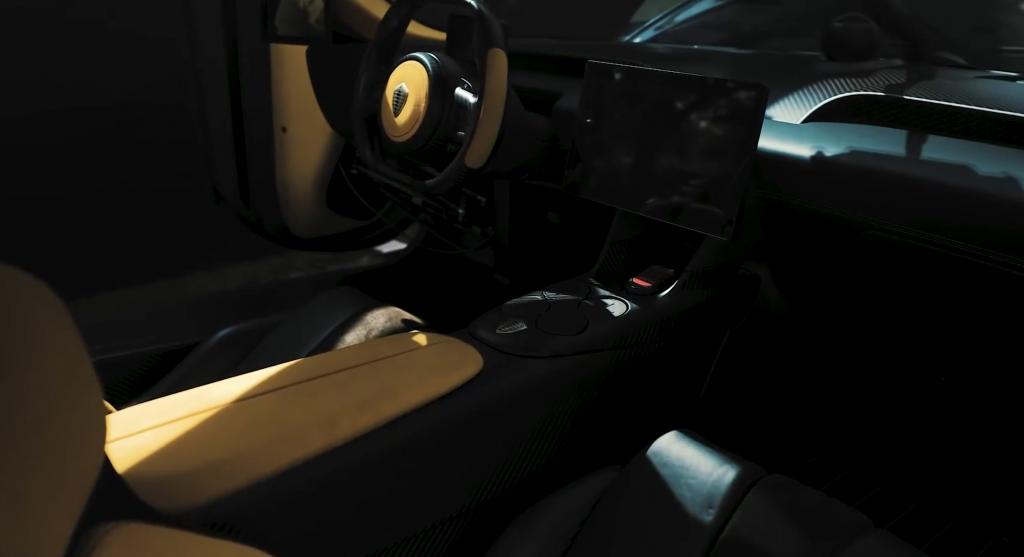 Christian claims that rear seat passengers of the Gemera can enjoy Netflix on the move too through the internet-connected rear infotainment system. However, one might suspect watching the scenery going by at a blinding pace would be enjoyment enough.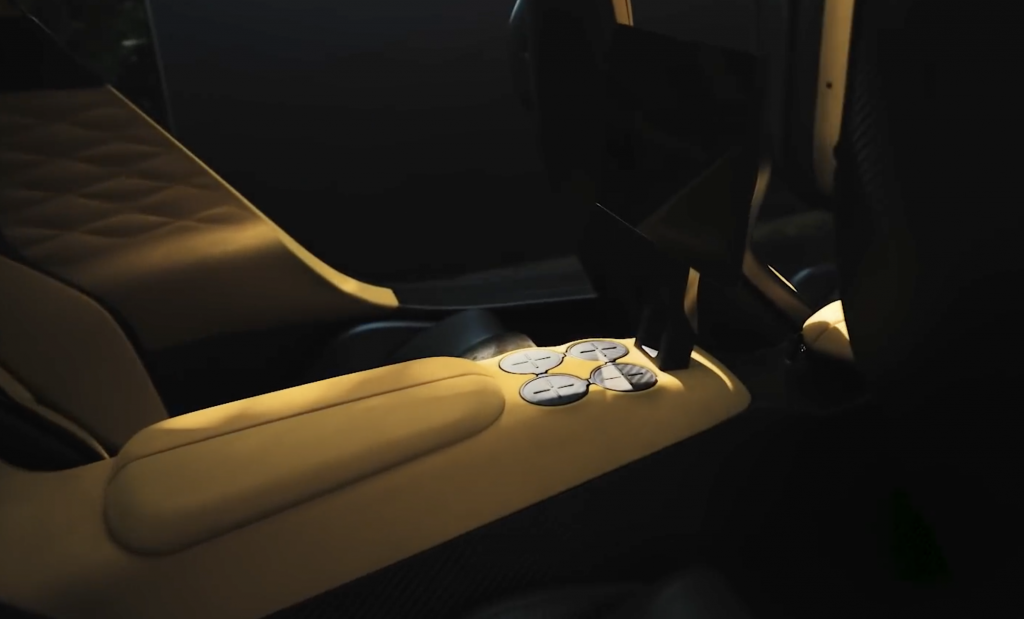 Saying that, perhaps the most impressive thing about this ludicrous supercar would be the packaging of it all.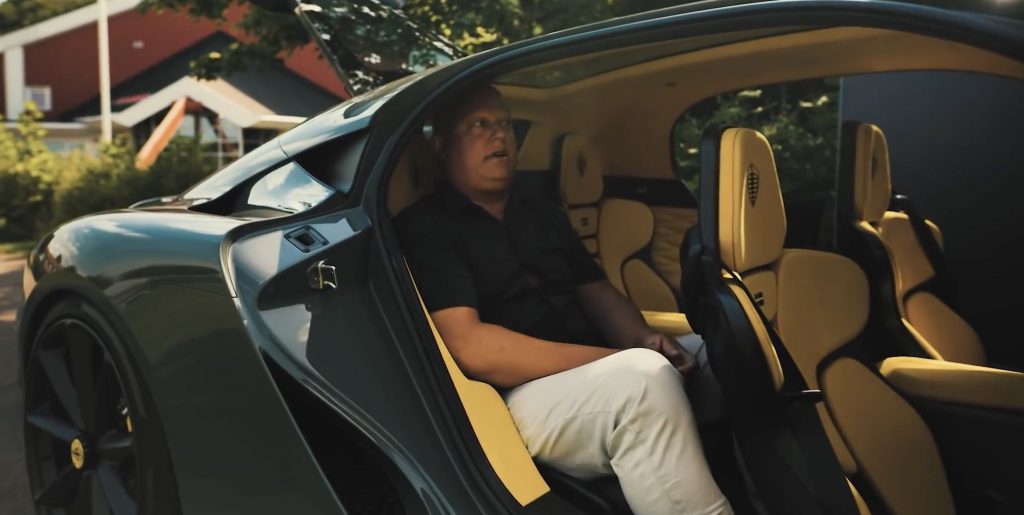 This four-seat mid-engined supercar is not only able to seat four adults in comfort, but is also contains enough cargo capacity for four carry-on baggage. Making the Gemera a more practical solution than flying AirAsia, and possibly even a faster proposition for some shorter flights.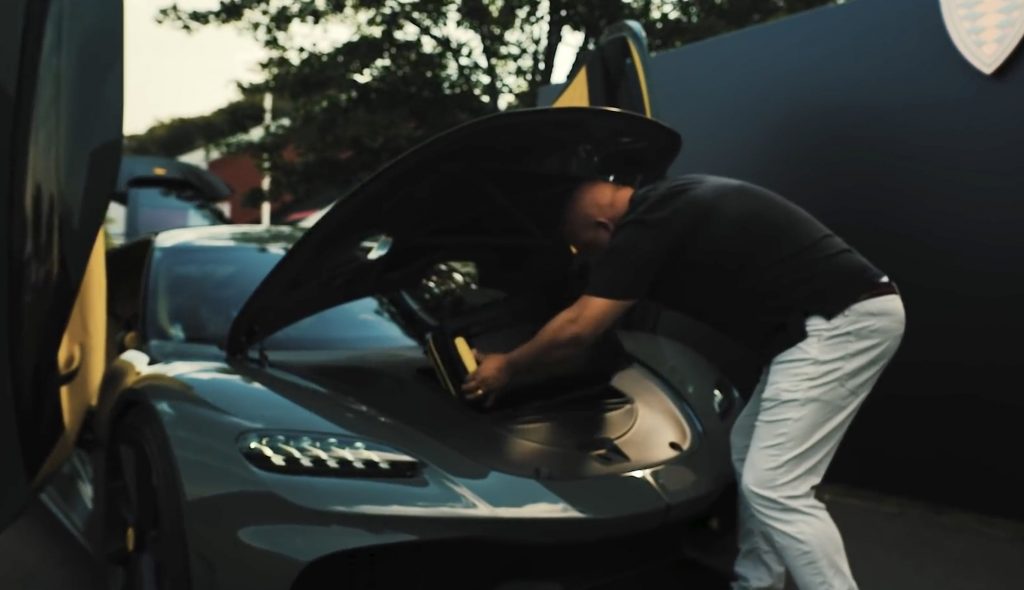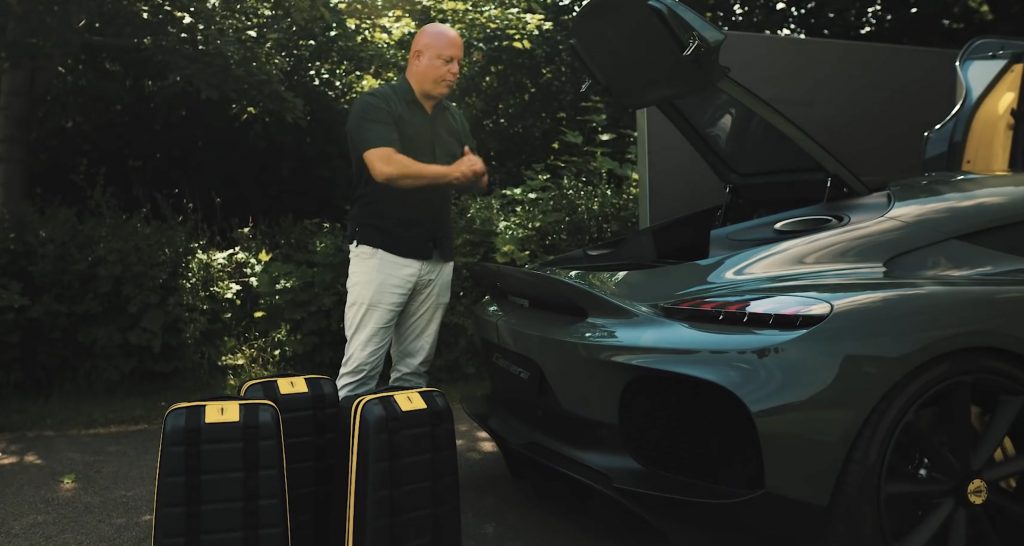 So billionaires of the world, why buy a performance SUV like a Lamborghini Urus or an Aston Martin DBX? The Koenigsegg Gemera is all the car you'll ever need.