Motorsports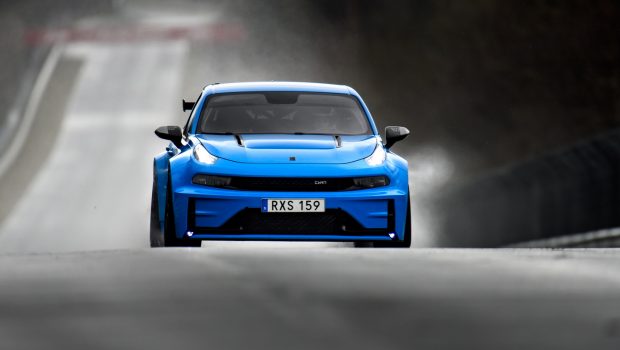 Published on August 25th, 2019 | by Hammer
0
03 Cyan Concept betters Jaguar Project 8 lap time
About a month ago, Jaguar announced its racy XE SV Project 8 sedan broke its own four-door Nürburgring lap record. It recorded a time of 7:18.361 on the previously used 12.8-mile lap setup and 7:23.164 on the full 12.94-mile setup.
The Project 8's record has been beaten by a brand new concept car, the 03 Cyan Concept with a 7:20.143 time. It is also important to note that the Jaguar Project 8 is an all-wheel drive sedan while the 03 Concept is just a front-wheel drive sedan.
This is front-wheel drive, uses a six-speed transmission with paddle shifters, and rides on Öhlins adjustable dampers. It used 20-inch wheels wrapped in Michelin Pilot Sport Cup 2 285/30R20 at all four corners.
Cyan Racing, previously called Polestar because it was the Volvo Cars factory racing team, simultaneously broke two records on the German Nurburgring circuit with Lynk & Co 03 Cyan Concept, a sedan derived from the racing model currently competing in WTCR and which is looking to be a series road car in the near future.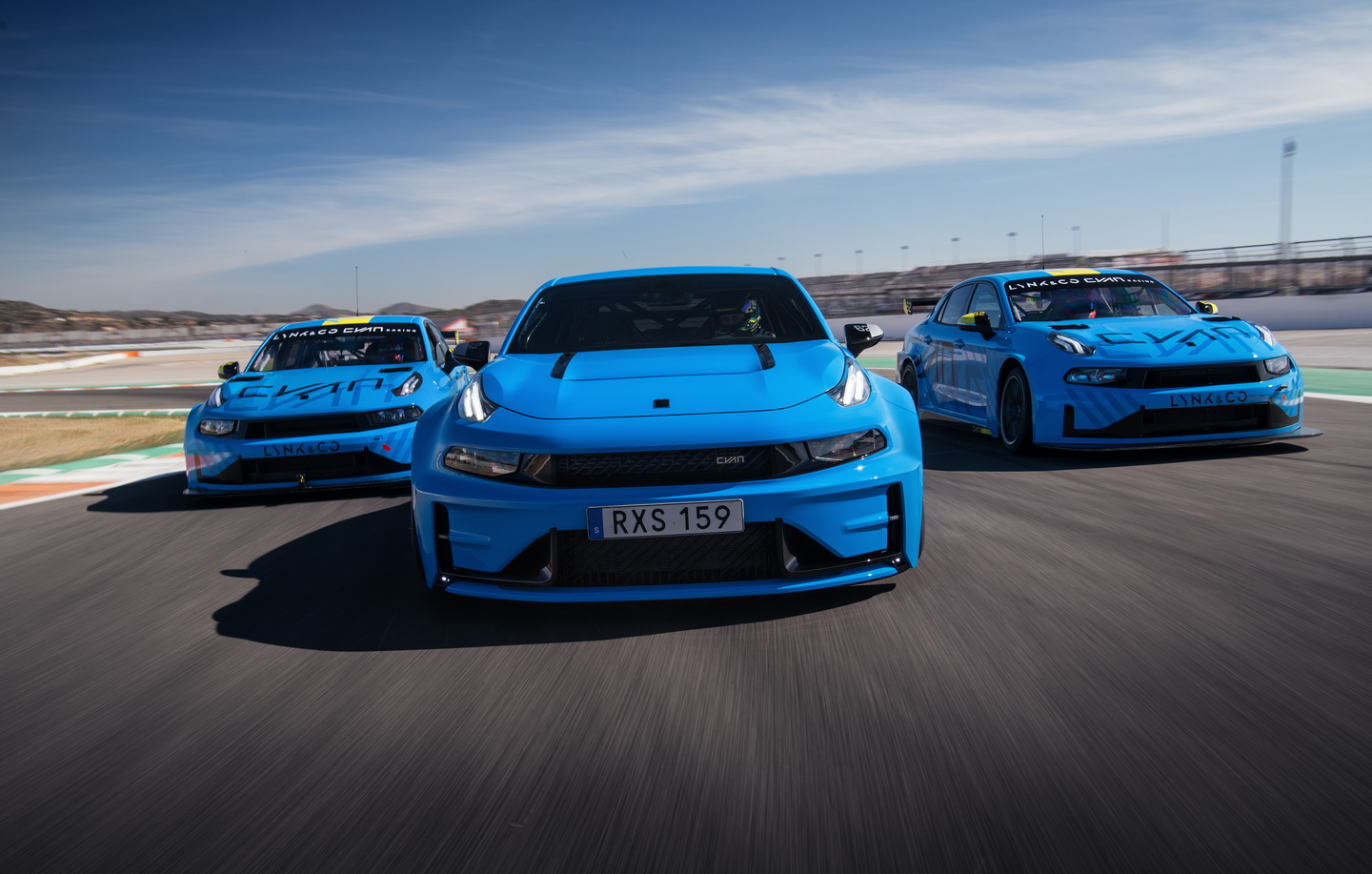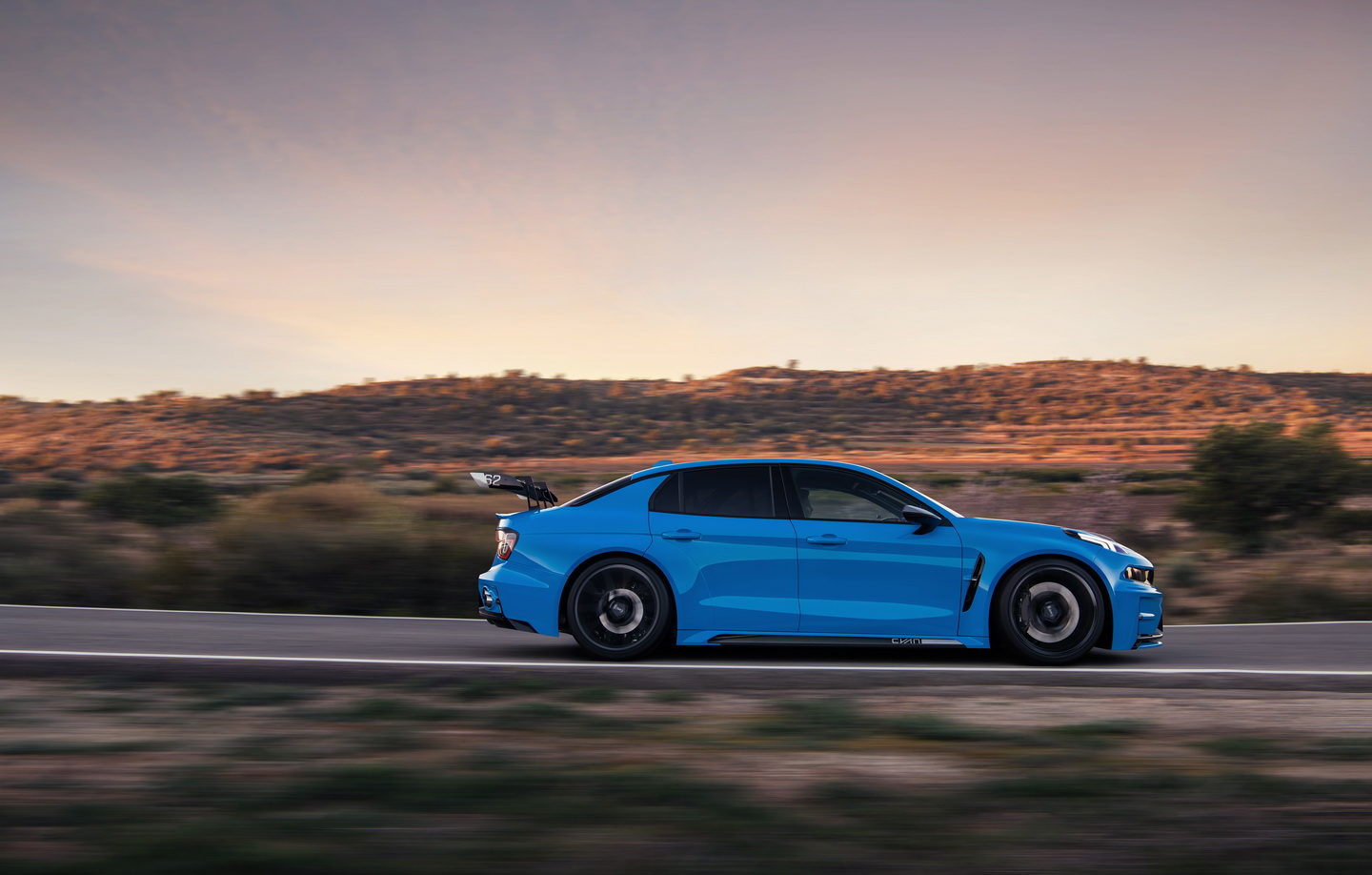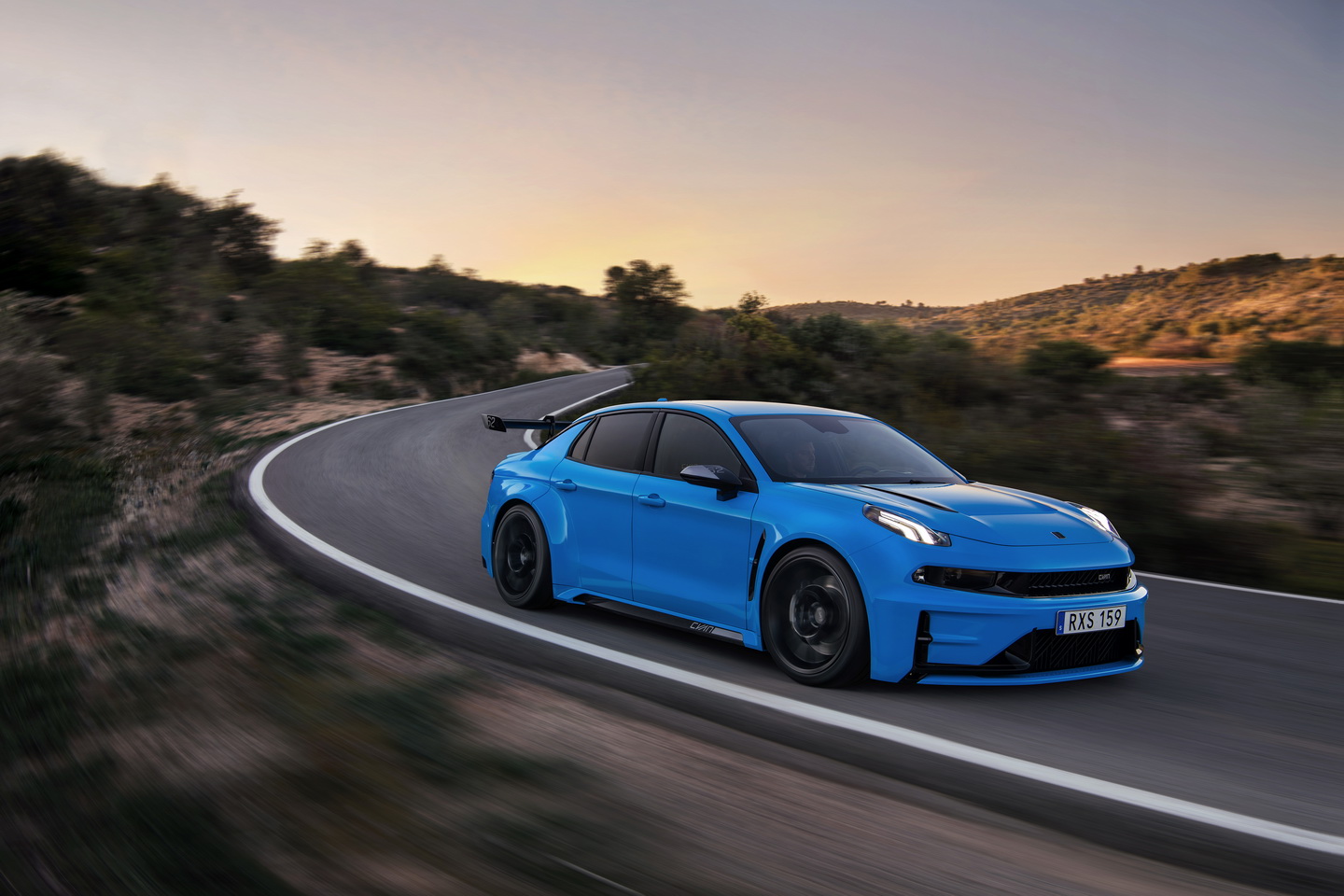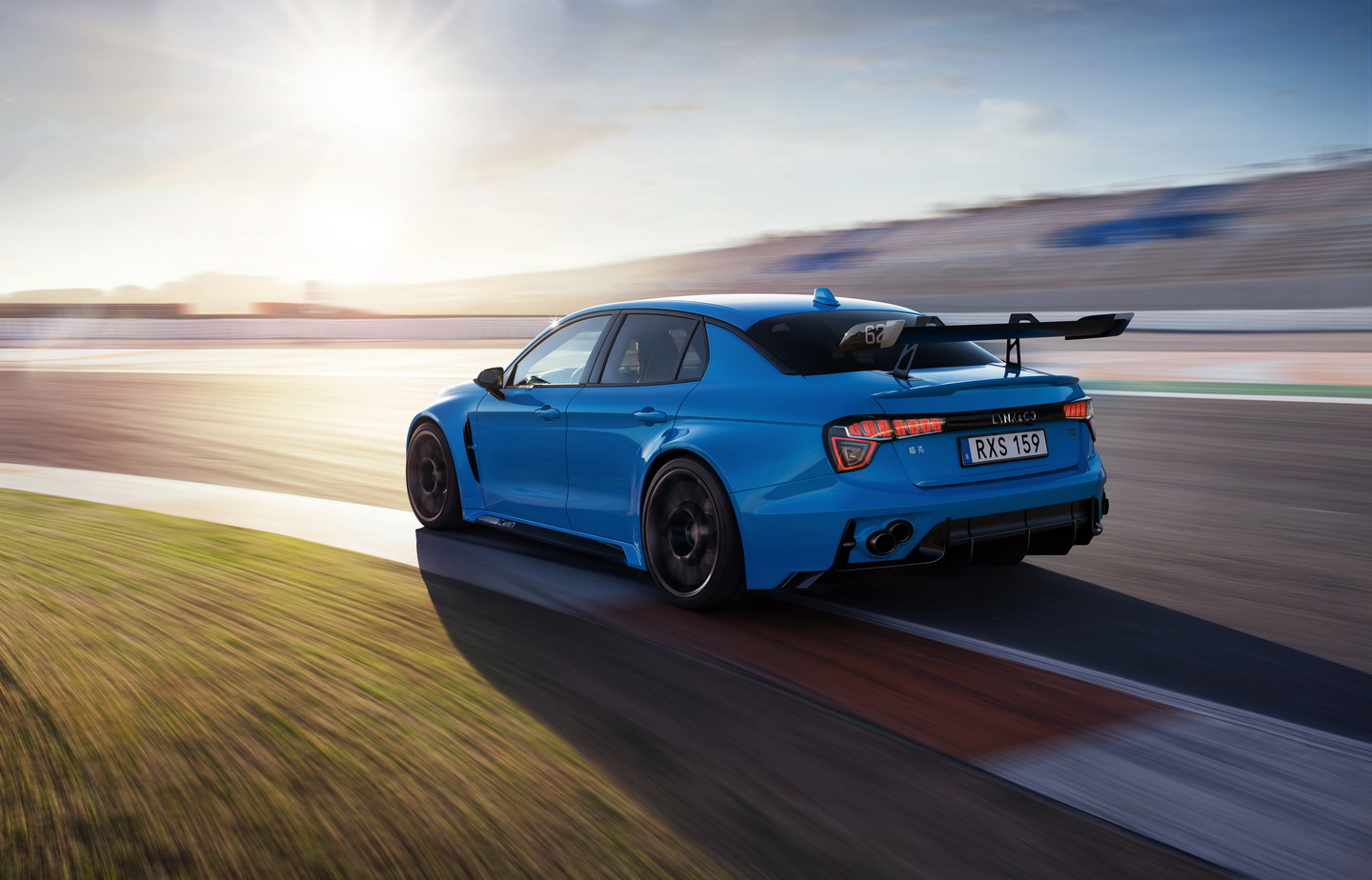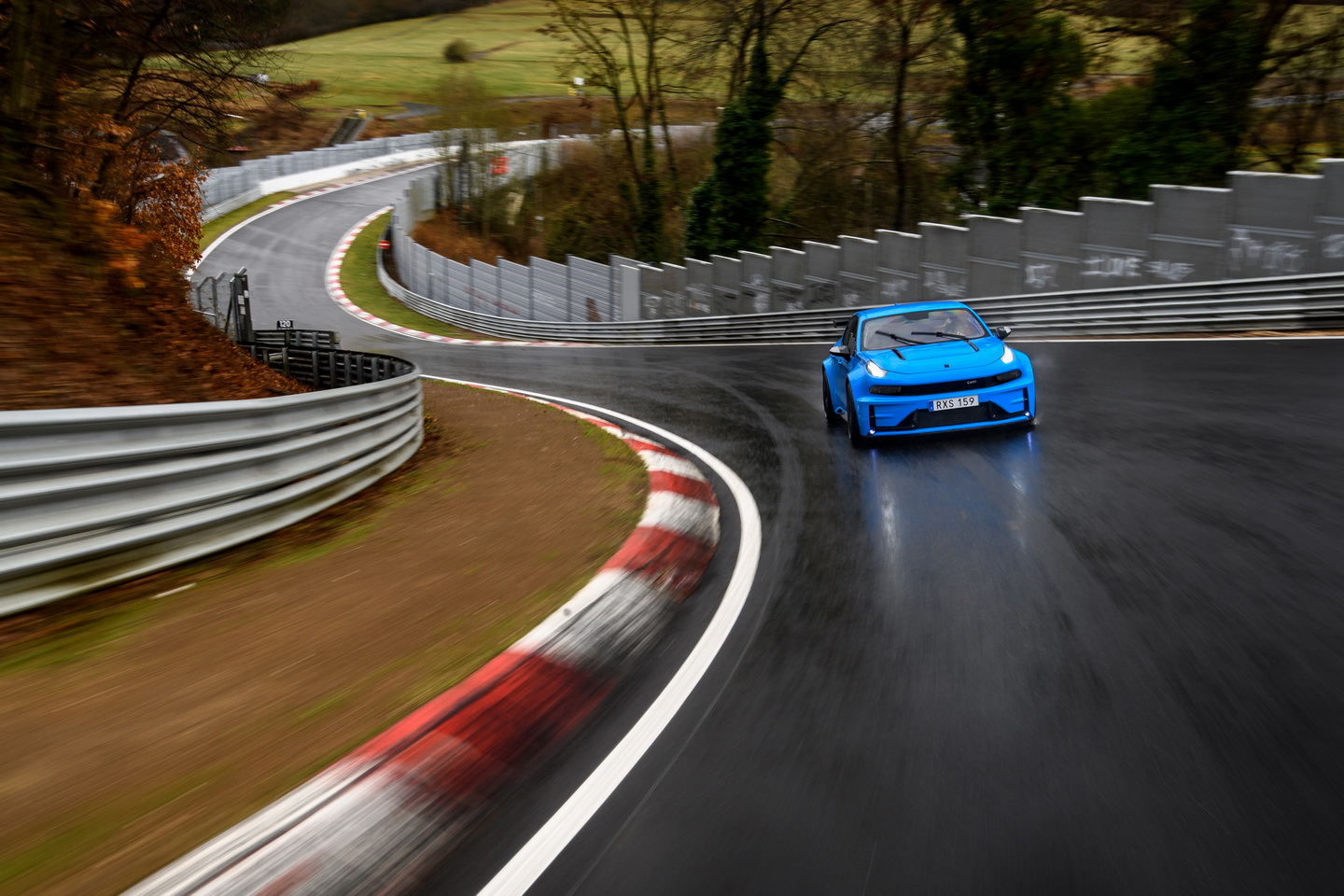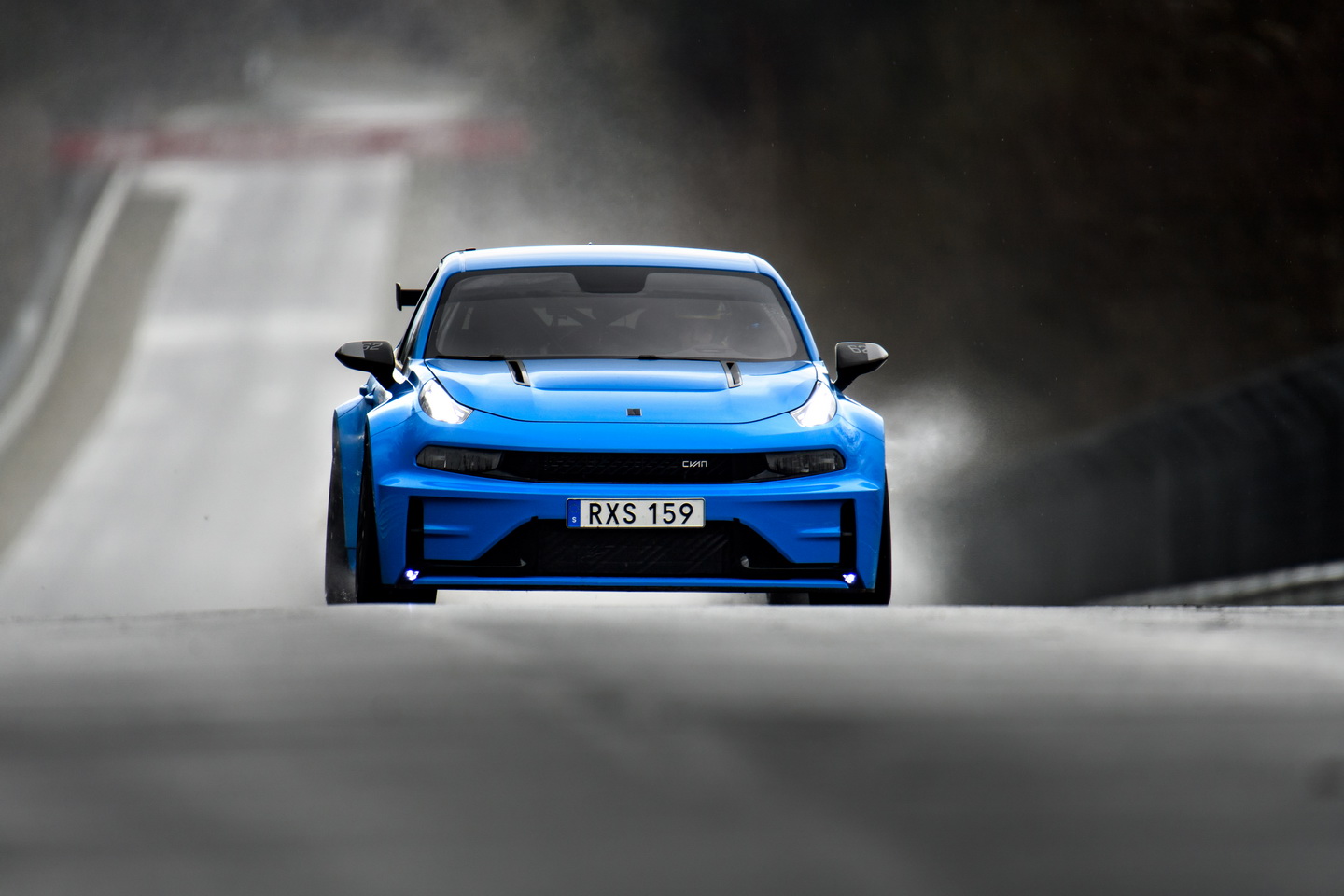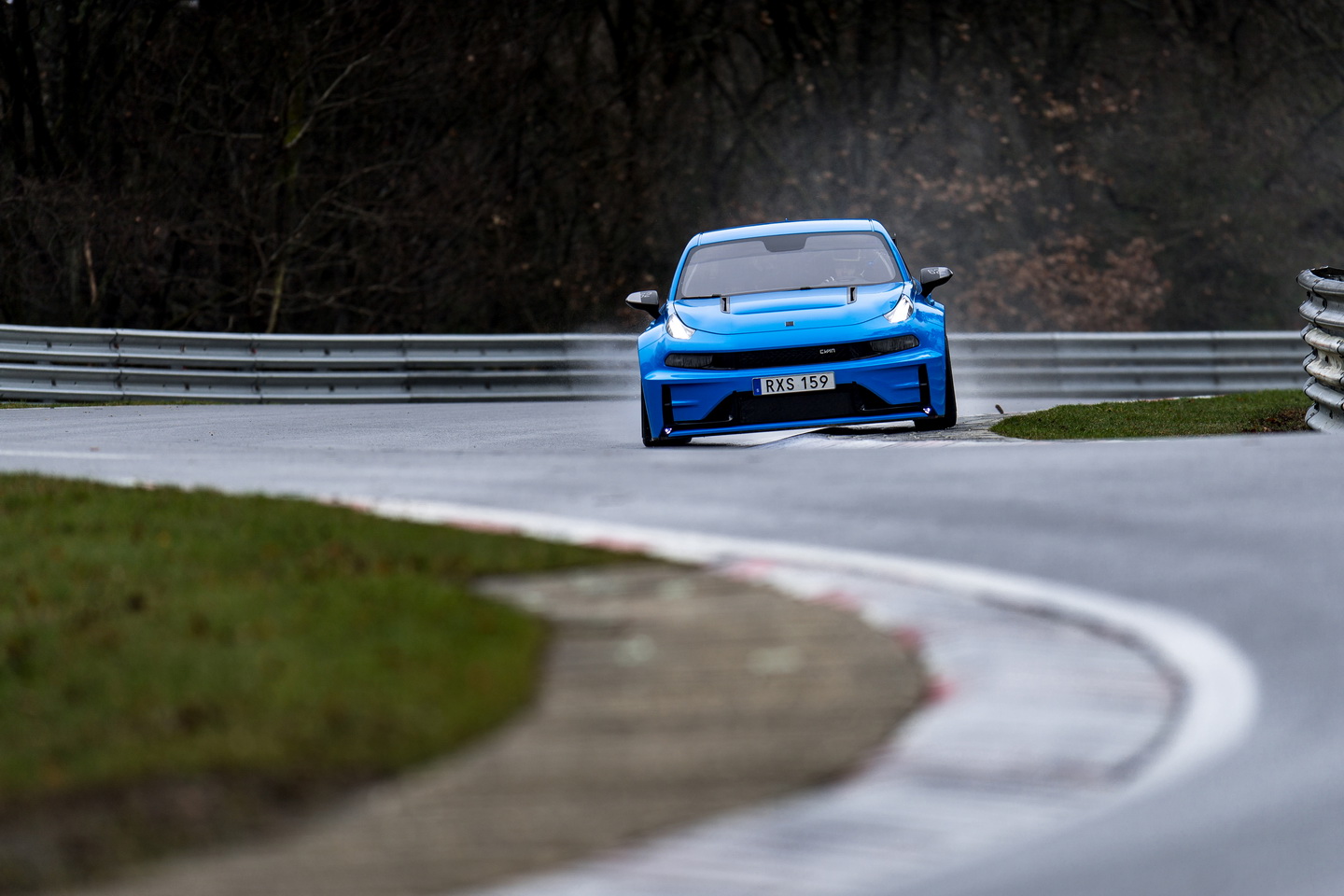 The model became the fastest car with four doors, but also the fastest front-wheel drive vehicle that traveled the Nordschleife ring track with a length of about 21 km. This also marks the first time a Chinese carmaker has set a record on the legendary German circuit with a series-based car.
No offense to Jaguar and Renault, but this Lynk & Co 03 sedan with just 528 hp active registered a time of 7 minutes and 20.143 seconds. The average speed with which he ran was 170.4 km / h. Behind the wheel was Thed Björk, the WTCR world champion of the 2017 season.
The lap time is three seconds better than the record for four-door cars previously owned by Jaguar , and 25 seconds better than the record for front-wheel drive cars previously owned by Renault , both of which were earlier made in this year.
The time of 7: 20,143 was set on the full tour of 20,832 km, which became a standard this year and not the shortened one of 20.6 km, which was used frequently by other producers until recently. The sedan ran the shorter version of the circuit in 7: 15,123 minutes.
Cyan Racing also holds the race record for the fastest front-wheel-drive Volvo S60 Cyan TC1 that won the WTCR season in 2017. Then the race sedan raced Nordschleife + Grand Prix circuit in 8: 34.813 minutes. He also previously held the record for the fastest four-door Volvo S60 Concept road car, being timed in 2016 with a time of 7: 51,110 minutes over a distance of 20.832 km.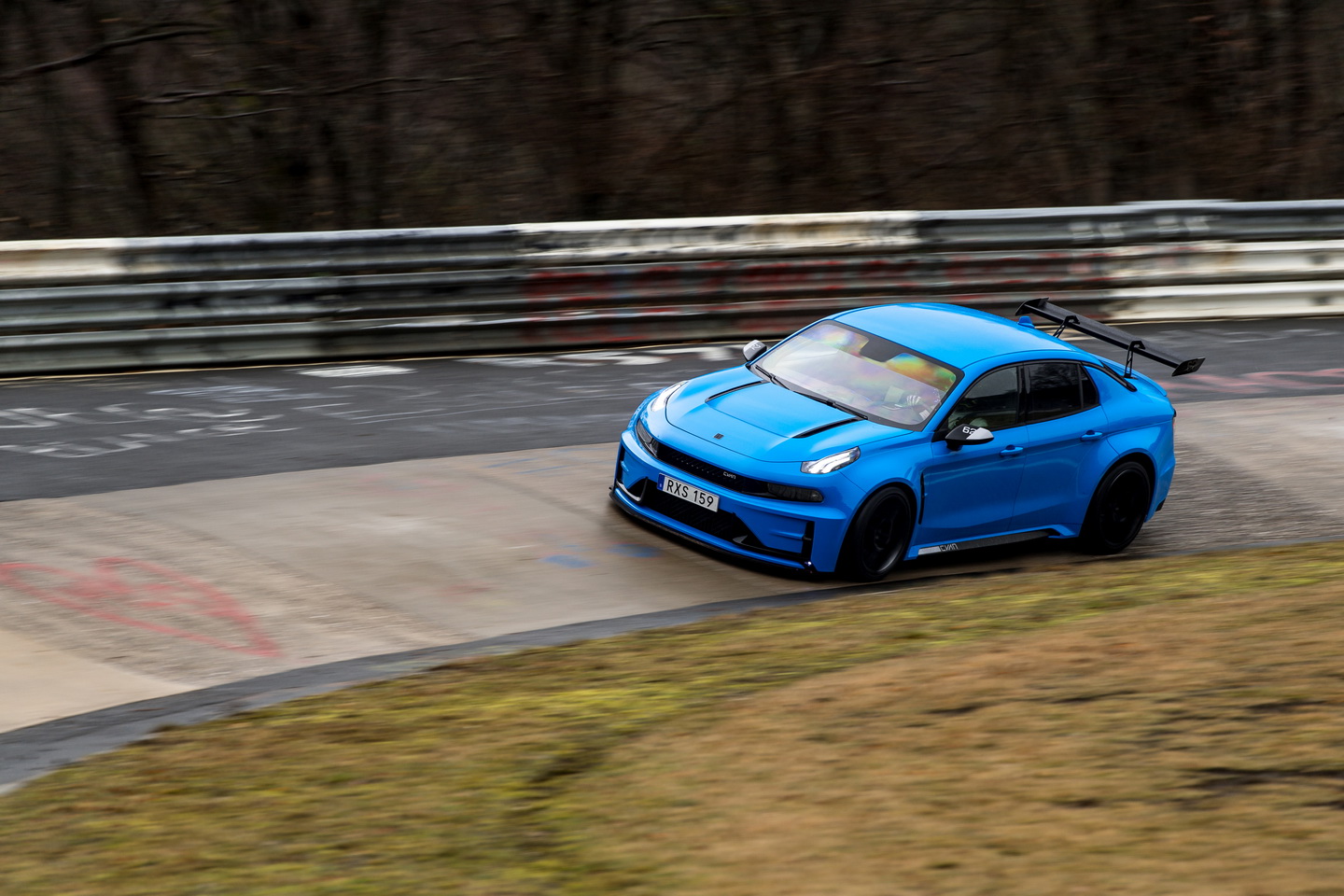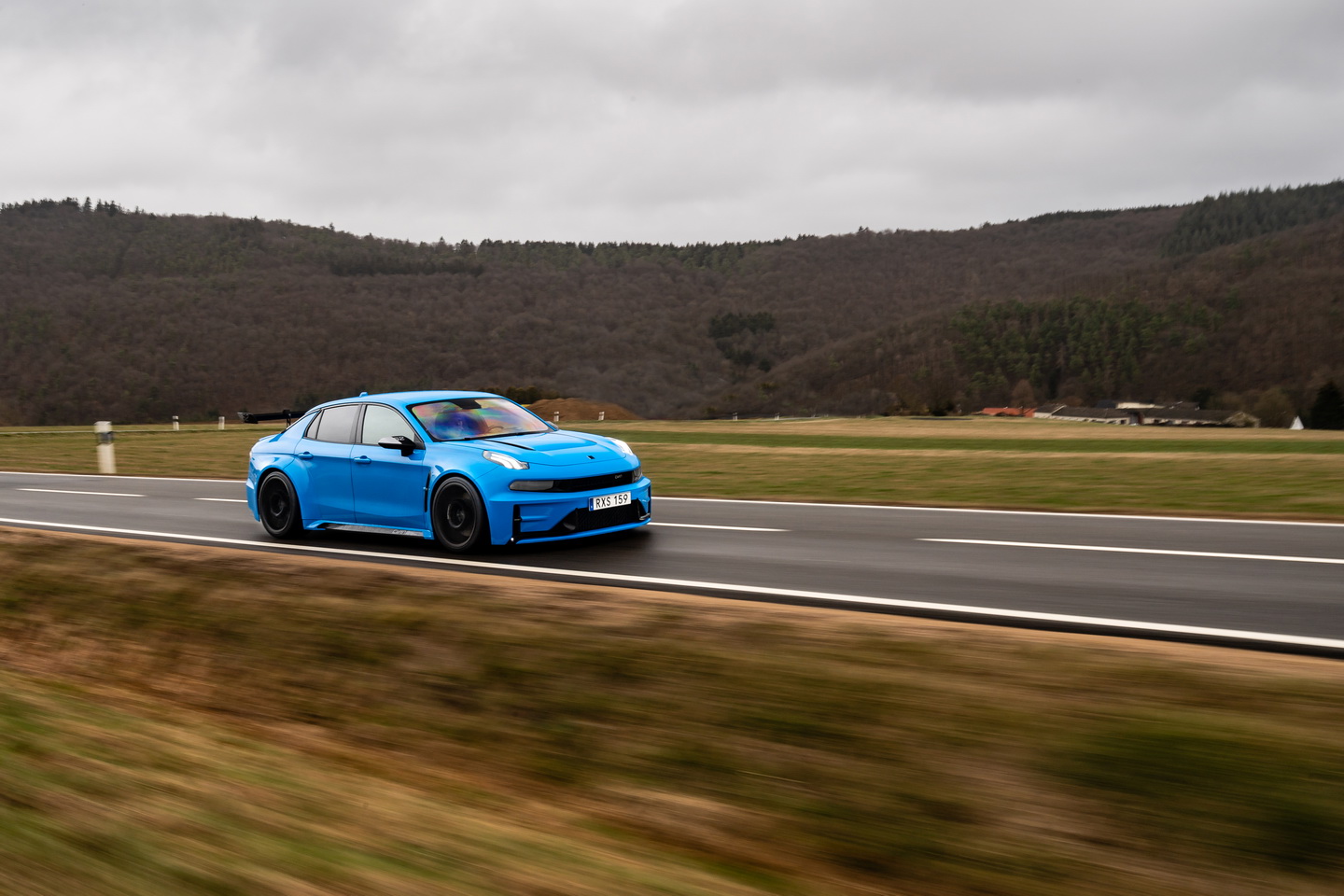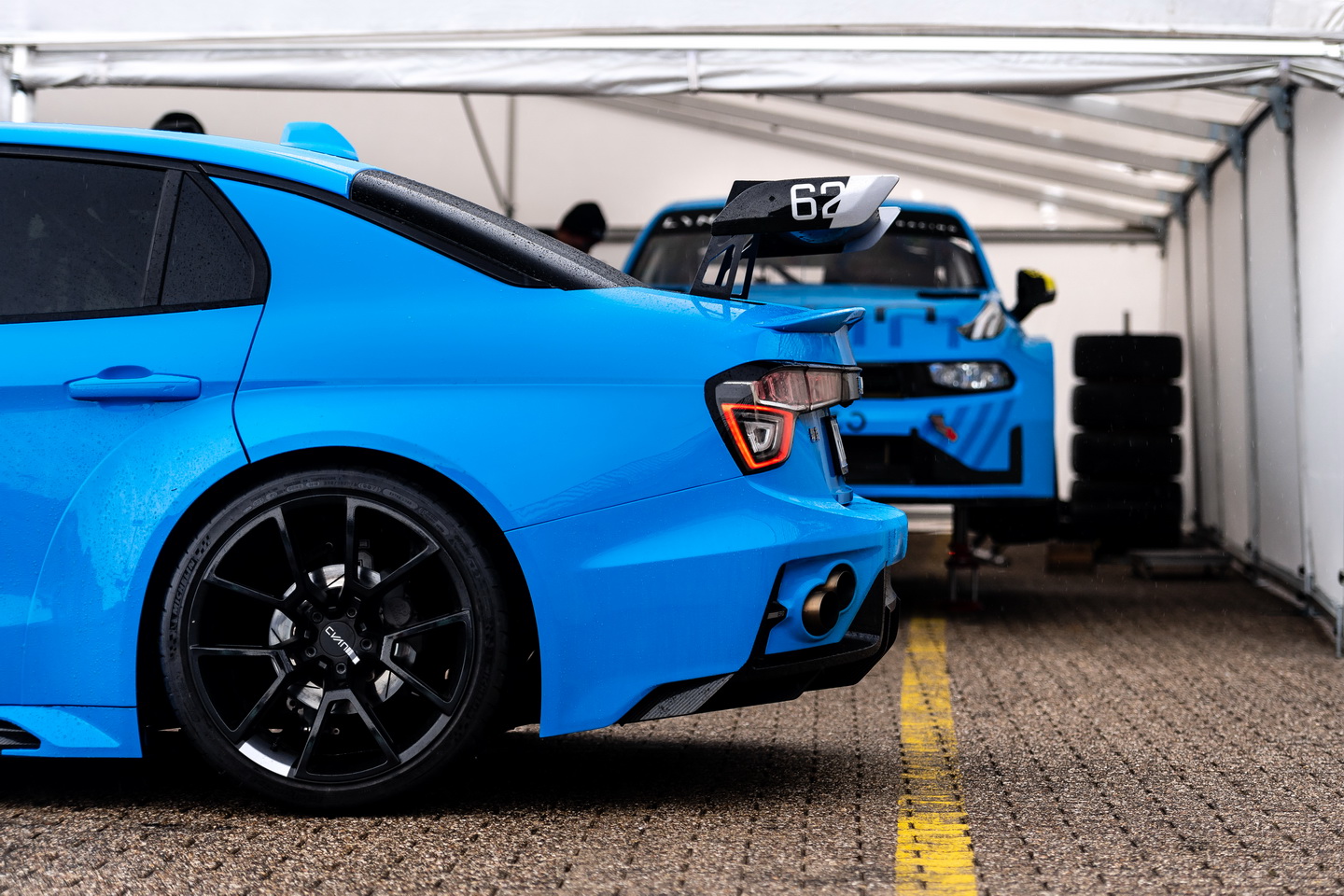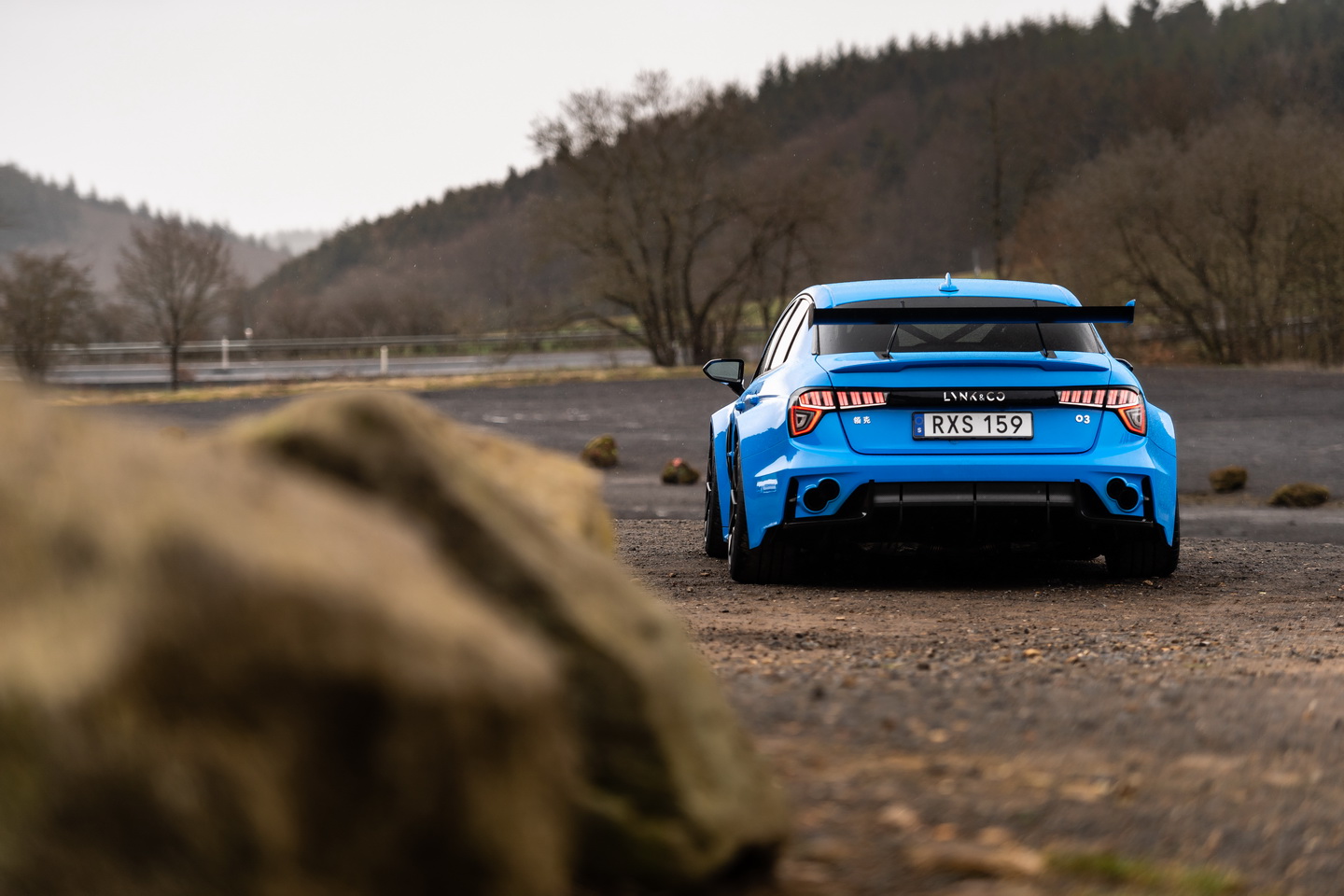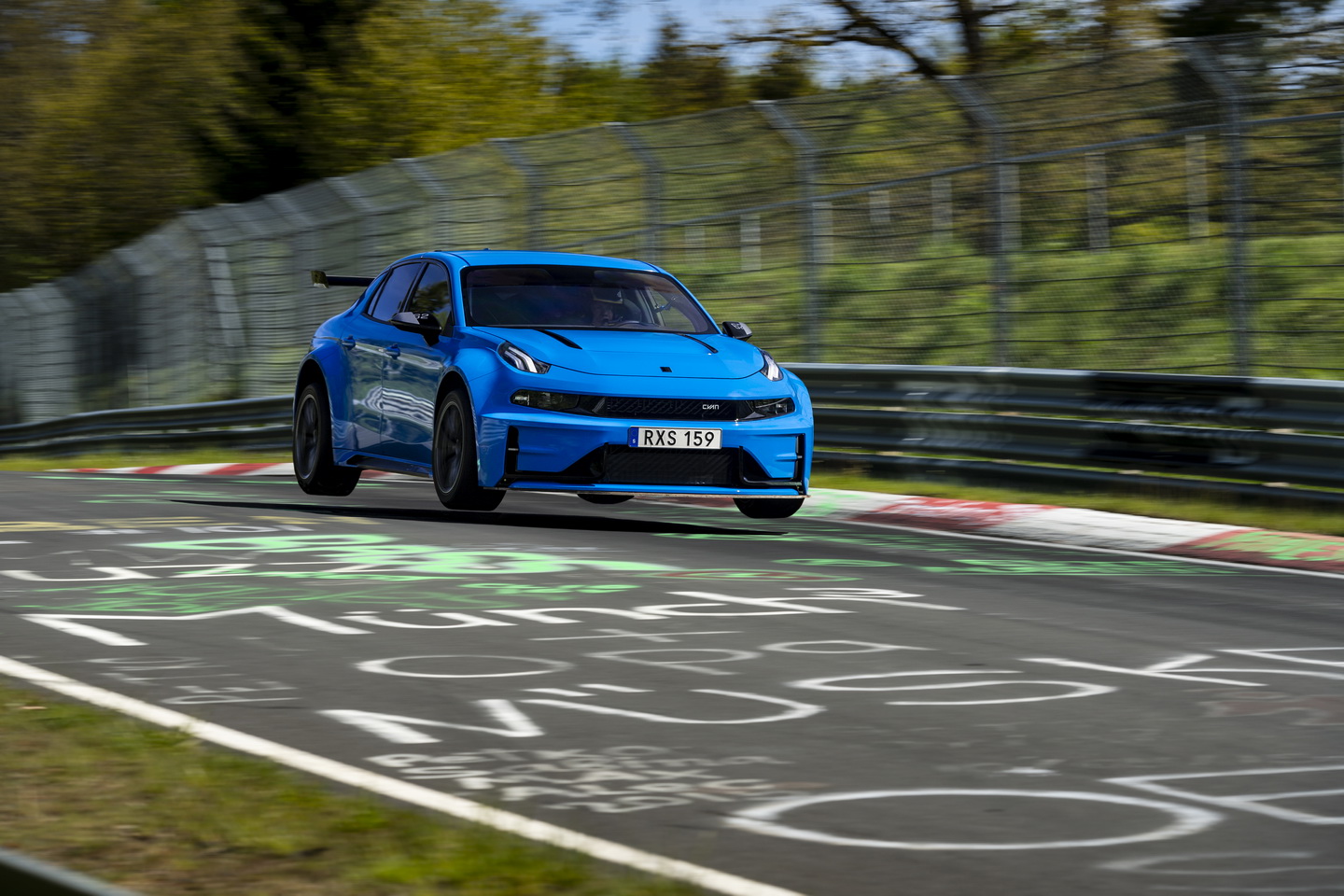 The development of Lynk & Co 03 Cyan Concept will continue later this year, with the team focusing on a series of winter tests in northern Sweden to create a performance car for all roads, all seasons and all conditions. Most likely we will see the final product in 2020 and in a limited edition.
Specifications Lynk & Co 03 Cyan Concept:
four-cylinder turbo engine 1,969 cm³;
528 hp at 7,800 rpm and 504 Nm between 4,500-7,000 rpm, maximum 8,000 rpm;
front-wheel drive and a six-speed gearbox + paddles behind the steering wheel;
0-100 km / h in 4.4 seconds, 0-200 km / h in 10 seconds, 100-0 km / h in 30 meters, maximum speed 310 km / h;
20-inch forged wheels in Michelin Pilot Sport Cup 2 285 / 30R20 tires;
suspension with adjustable Öhlins shock absorbers;
braking mechanisms with 378 mm ventilated discs (six-piston calipers) on the front and 290 mm (two-piston calipers) on the back.