News
Jaguar I-Pace EV400 Wins VOTY 2023 Electric Performance Car Trophy
The VOTY winner of Electric Performance Car Of 2023 is none other than the Jaguar I-Pace EV400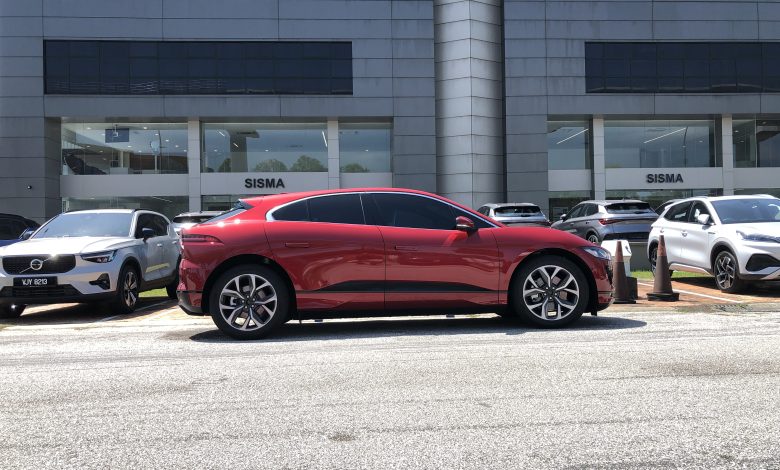 For 2023, we've had to add a bunch of categories to accommodate the growing range of electric vehicles that have been brought in. The Malaysian government has heavily incentivised EVs by way of tax exemptions and tax rebates.
Up at the top of this category is the Electric Performance Car category. Here we're looking at the EVs that were made for the 1%. These are special vehicles that set themselves apart from the pack by delivering more than just high power figures.
We're looking at a product that has been worked through from bumper to bumper to be truly special and outstanding – a driver's car in the electric age.
The one electric car that stood out to us as drivers was the Jaguar I-Pace EV400. This was clearly imagined as a sportscar first and a four door second. Jaguar absolutely nailed the sound and drive experience with their first EV.
What's more, the pricing isn't unreasonable considering just how special this model really is. It looks futuristic yet timeless. The Jaguar DNA is oozing out of every curve on the I-Pace.
ABOUT VOTY 2023
The Allianz DSF.my Vehicle Of The Year (VOTY) Award ceremony is the first and only vehicle award event in Malaysia that does not hand out paid awards, nor does it charge winners or participating brands any fee whatsoever.
Winners are allowed to use the VOTY event logo free of charge in all marketing materials. Event attendees are not even charged for their seat at the award presentation.
All car manufacturers that operate in Malaysia are invited to participate free of charge. All they have to do is let our judges test drive their nominated vehicles.
The nominated vehicles must have been launched in Malaysia in the last 12 months and cannot be a localised minor facelift (body-kits, stickers, wheel upgrades, etc).
All judging is independent and is put down to a vote before the winners are selected. Car manufacturers are not informed if they are winning or not before the event.