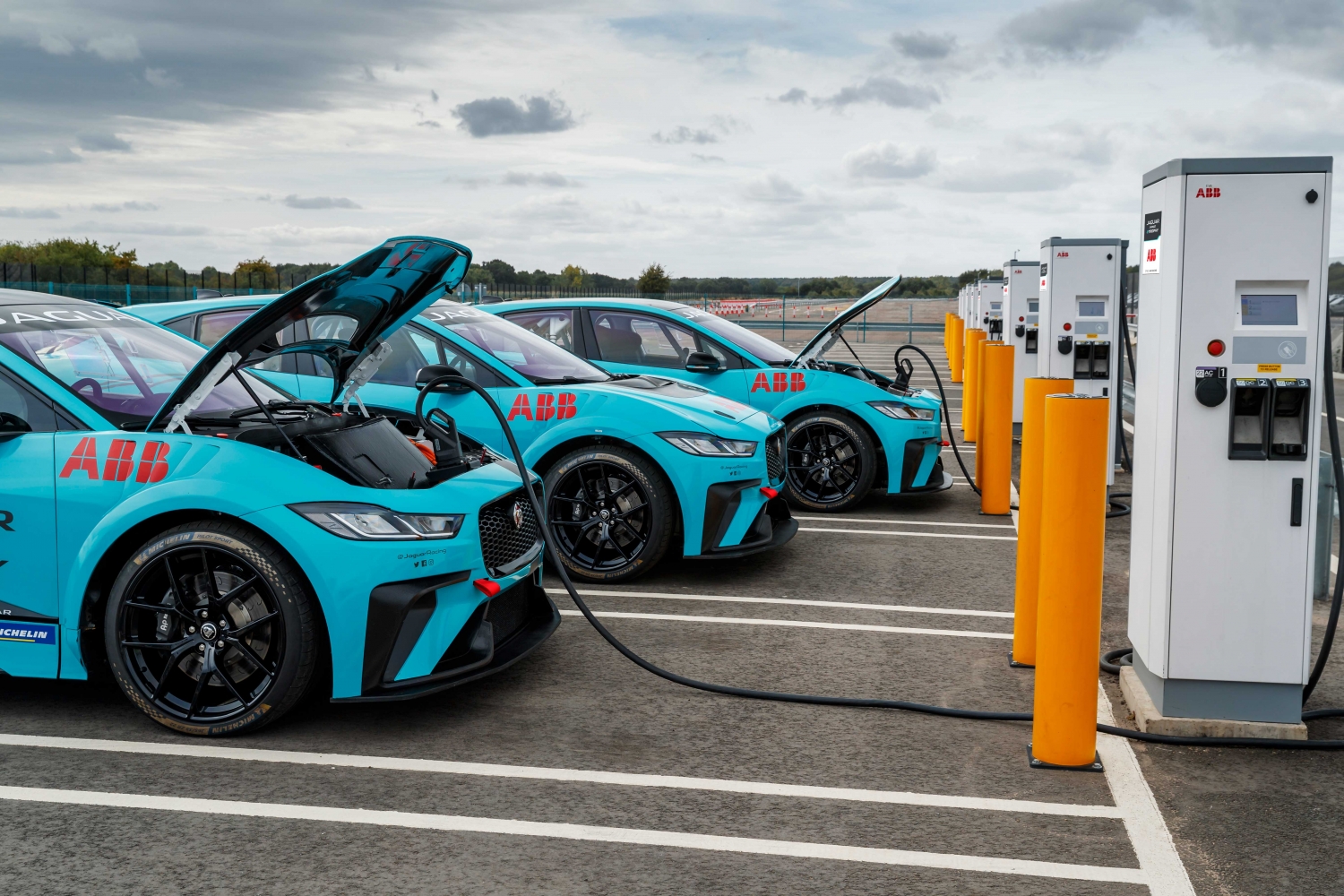 While Malaysian automotive agencies continue to just 'talk' and 'talk' about moving into the battery electric vehicle (EV) landscape, it's neighbours, Thailand and Indonesia are actually 'walking the talk' as we have seen in the last few months. Recently, there was news that the Indonesian government is working closely with EV stakeholders to bring up the infrastructure and also find ways to promote EV ownership among above middle class Indonesians before taking on the general vehicle ownership population.
Here below is part of the reason why Indonesia will be far ahead of Malaysia in EV adoption in coming years.
PRESS RELEASE: As part of ABB's commitment to support the Indonesian government, in accelerating EV adoption, ABB hosted its "2020 Smarter Mobility Innovation Forum" on January 30, 2020, at Pullman Hotel in Jakarta. The strategic forum was held in support of the growing electric vehicle (EV) market in Indonesia, which is undoubtedly gaining pace, especially after President Joko Widodo issued a Presidential Regulation laying out government support for the EV industry in August last year.
An exciting line-up of presenters included representatives from BPPT (Agency for the Assessment and Application of Technology), PLN (Indonesia's state owned utility company), DKI Jakarta Province Government, TUV SUD, and ABB's team of experts in EV infrastructure in Indonesia and Asia Pacific.
These key industry stakeholders discussed a broad range of topics related to the electric vehicle industry in Indonesia, such as global trends and technology shaping the market, different impacts and benefits of smart mobility, and technical matters such as reliable AC and DC fast charging stations with robust connectivity and innovative on-demand electric bus charging systems.
"This forum also showed ABB's commitment to supporting the Indonesian government's mission to reduce the country's reliance on imports of fossil fuels," said Dodon Ramlie, Director of ABB in Indonesia.
Indonesia, which is one of South-east Asia's largest economies, registers annual car sales of about one million units. The government aims for electric vehicles to make up at least 20 percent of total domestic vehicle sales by 2025, reducing the country's reliance on imported fossil fuels and enabling Indonesia to maximize its abundant nickel reserves, a key material for making lithium-ion batteries.
As part of ABB's Mission to Zero, the company offers total solutions across the full e-mobility value chain, from power generation and distribution to connection to the vehicle. These efforts by ABB have provided strategic support to the government's effort to adopt smart, reliable and emission-free mobility solutions.
Last year, President Joko "Jokowi" Widodo signed a presidential regulation (Pepres) No.55/2019 concerning the battery-based electric motor vehicle program for road transportation, that will accelerate the development of electric cars in Indonesia. The regulation accentuated the government's commitment to realize its ambition of becoming a major producer of electric vehicles.
"With such strong government backing, ABB is highly optimistic that the EV industry will experience accelerated growth in Indonesia," added Dodon.
In Indonesia, ABB has successfully installed two DC fast chargers for BPPT in Serpong, West Java and for the PLN Distribution Unit of Jakarta in its head office in Gambir, Jakarta, in 2018 and 2019 respectively. Coming soon, ABB will also showcase a charging unit at the WTC office complex at the heart of Jakarta's business district, where ABB's Indonesian head office is located. This will be available for public EV drivers to use.
"ABB has sold more than 13,000 DC fast chargers in more than 80 countries including Indonesia and the demand keeps on growing. Our state-of-the art EV charger solutions are example of how ABB keeps innovating on technologies that will help our customers and partners pursue their goals toward a zero-emission future," said Jorge Aguinaga, Local Business Manager for Electrification business in Indonesia.