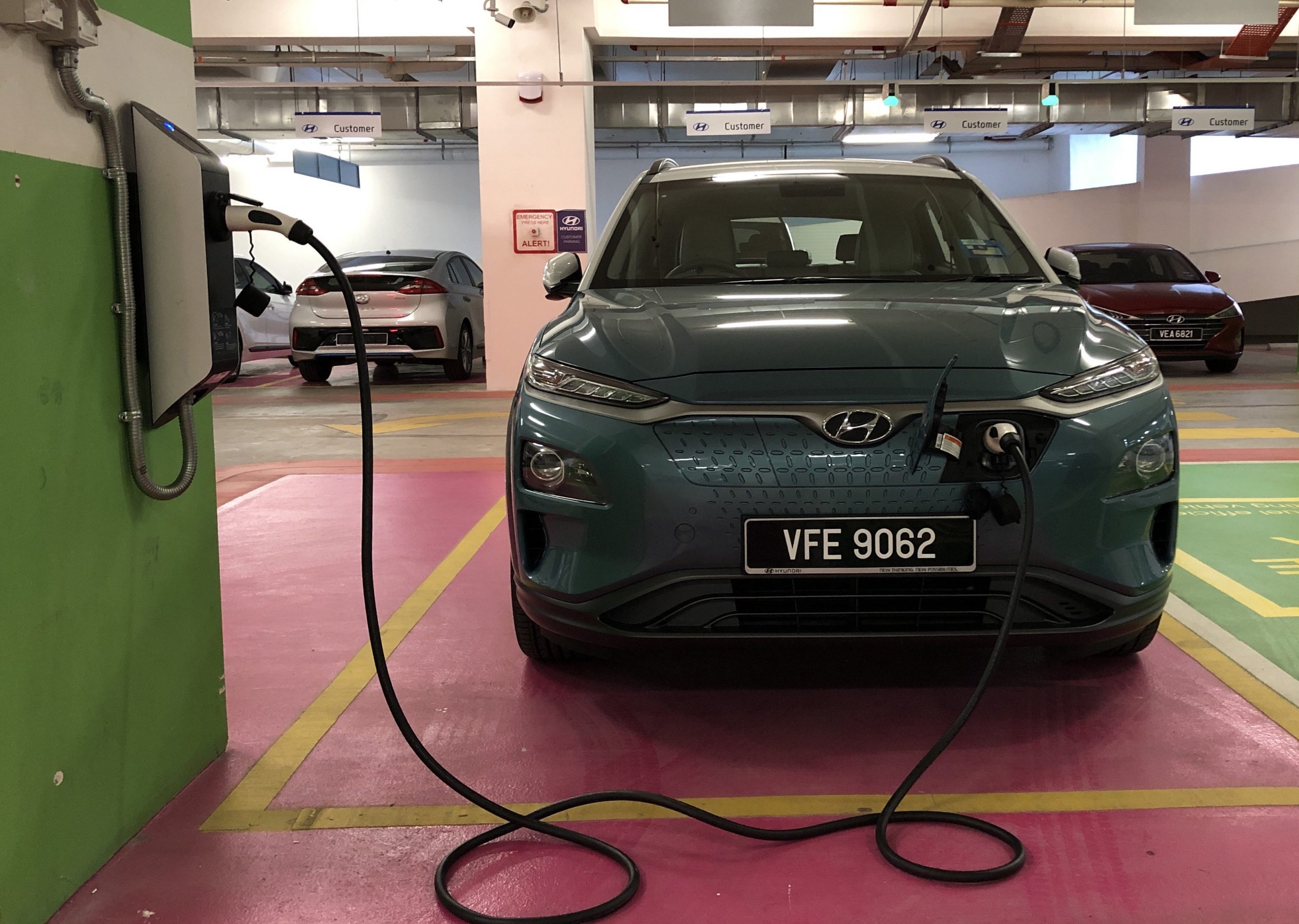 Is Hyundai Malaysia planning to bring in an EV variant of its Kona in addition to its petrol-powered counterparts?
The Hyundai Kona is set to be launched in Malaysia in just a couple of weeks time, with bookings already open for this hotly anticipated compact crossover. Thus far however, Hyundai Malaysia has only confirmed to be bringing in the piston-powered variant of the Kona. So what then is the story behind this Hyundai Kona Electric that was spotted charging in Malaysia?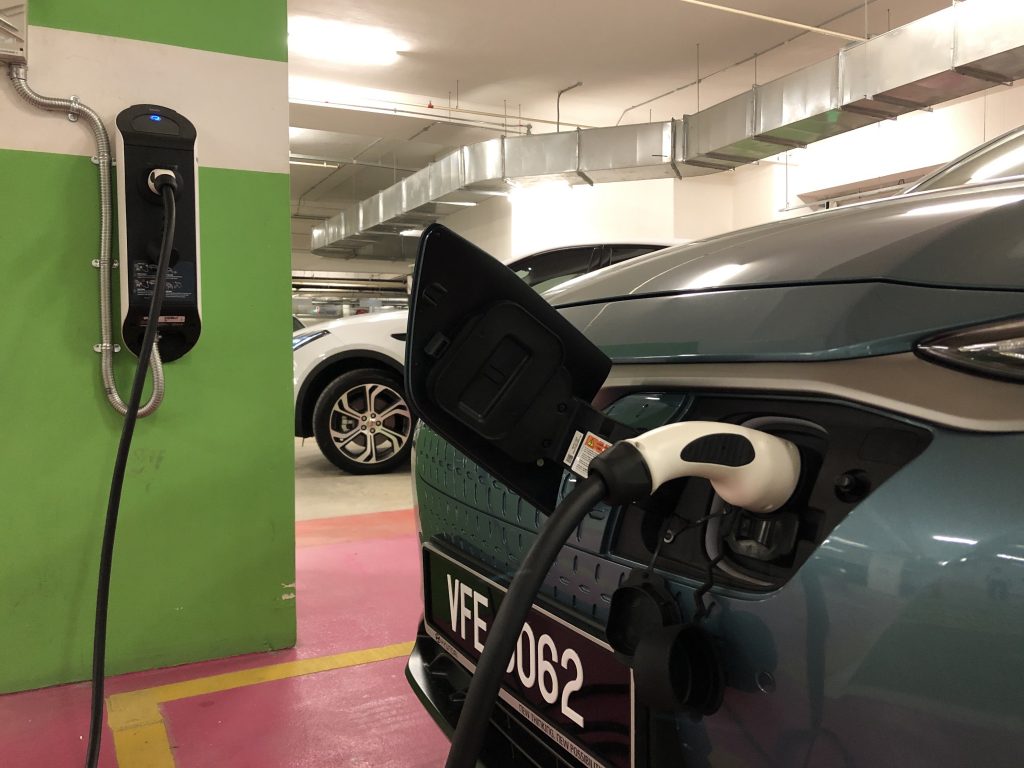 Spotted wearing Malaysian number plates, and a very recently registered plate at that, could this be an early sign that Hyundai is bringing in an electric variant of the Kona to our shores? If so, this could be the first true EV alternative that Malaysians could seriously consider when out car shopping.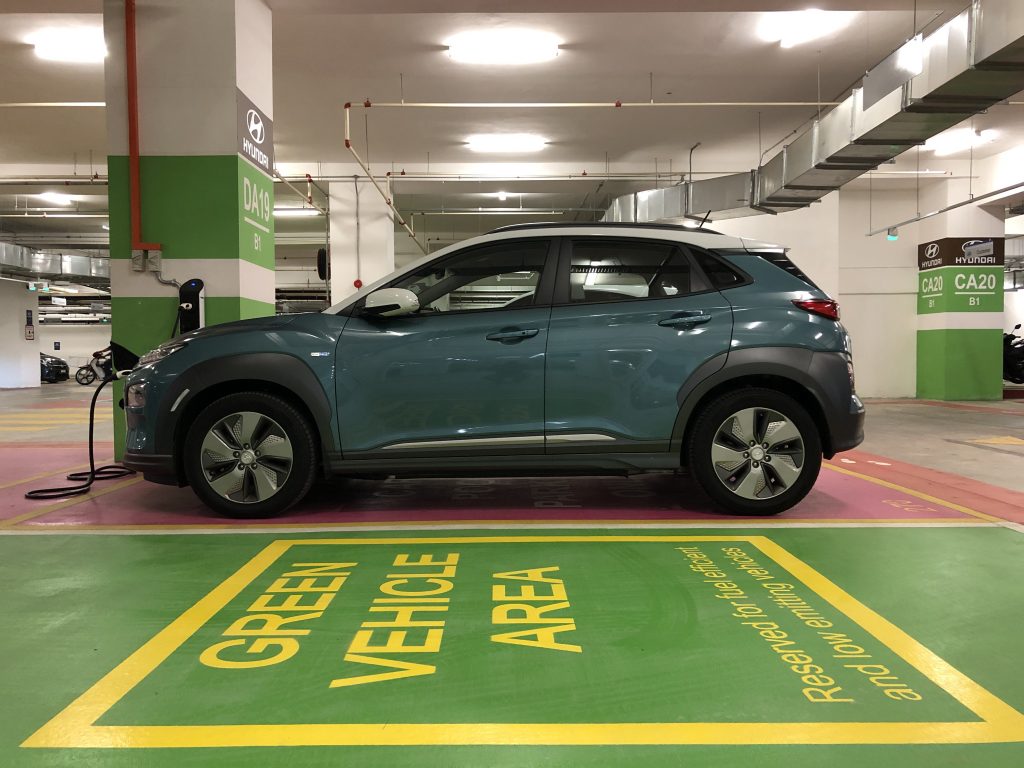 This move, although highly unorthodox, is not completely out of the wheelhouse of Hyundai Malaysia. Having dealt with hybrid technology in the Ioniq Hybrid before, handling a fully electric car shouldn't be a problem for the firm locally. Moreover, with the electric car market in Malaysia amping up in recent months, especially with the launch of the Mini Electric and the Porsche Taycan, perhaps the launch of a more common-man centric EV has been long overdue here.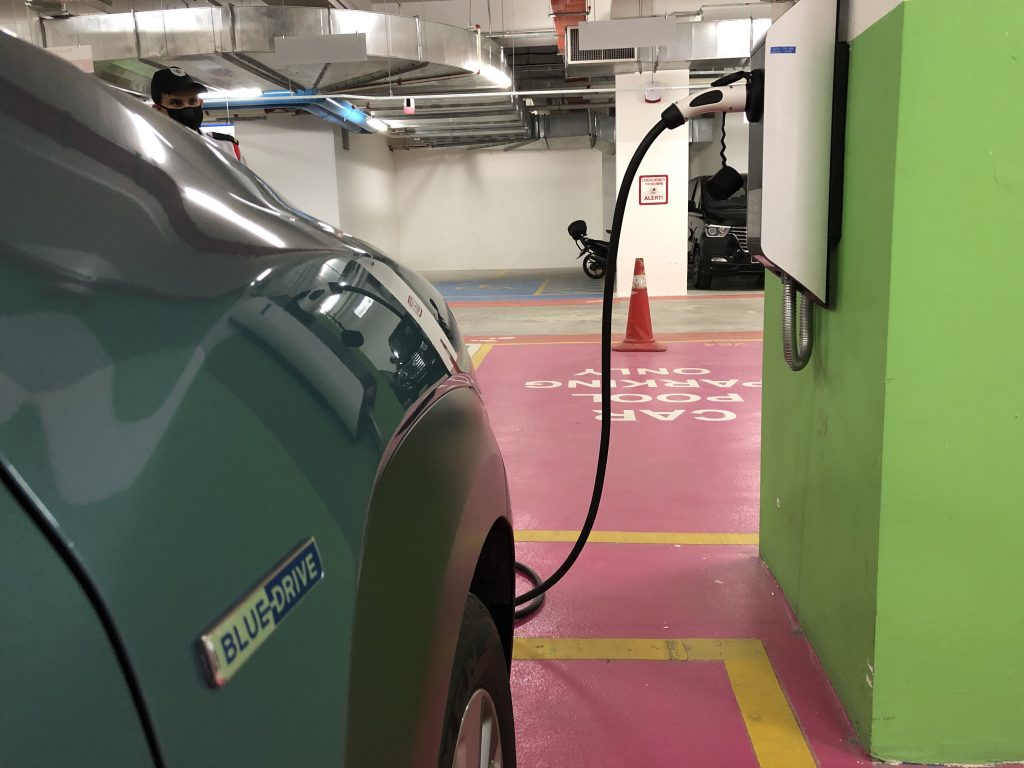 To add to that, the Hyundai Kona Electric has already proved itself to be a rather capable little EV in the markets which it is sold. These things have already been a common sight in its home market of South Korea for a while now, and reviews from the western world rates this EV crossover highly too. So if it is good enough for the rest of the world, it should be good enough for us here.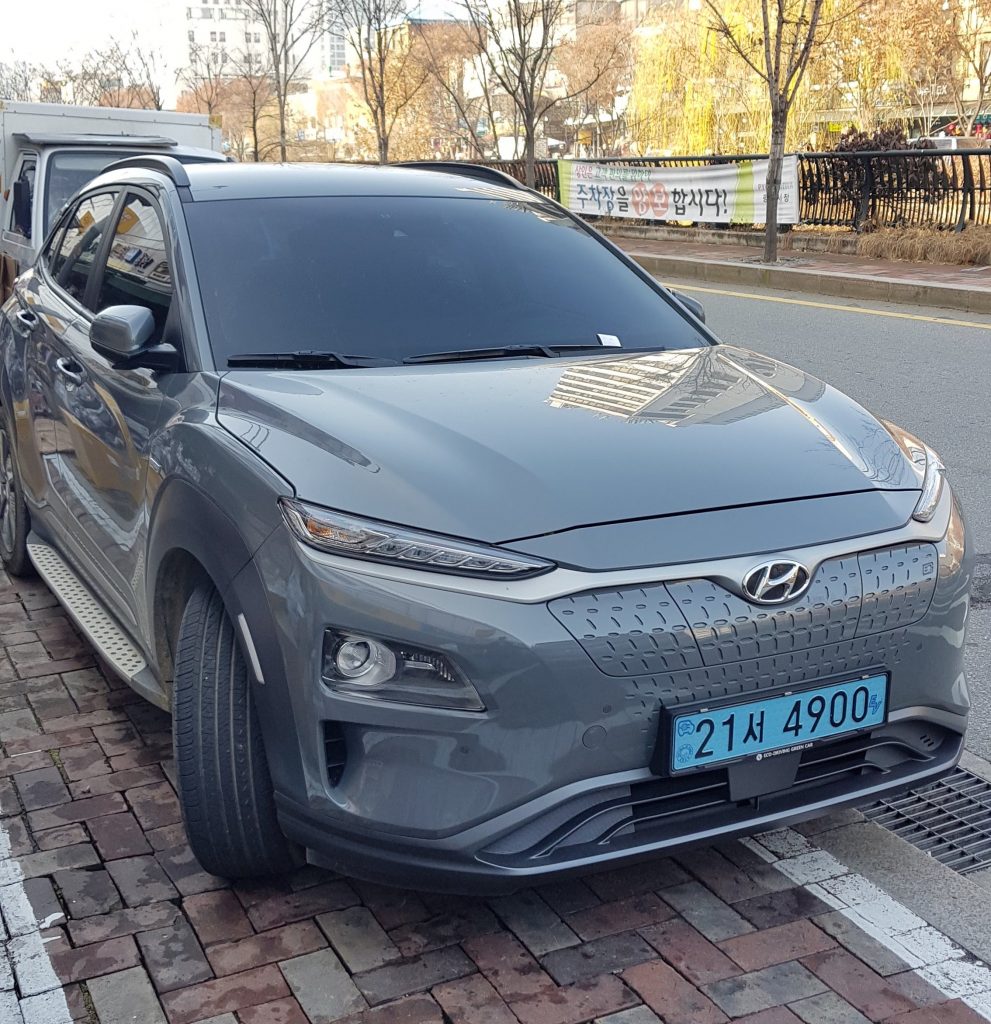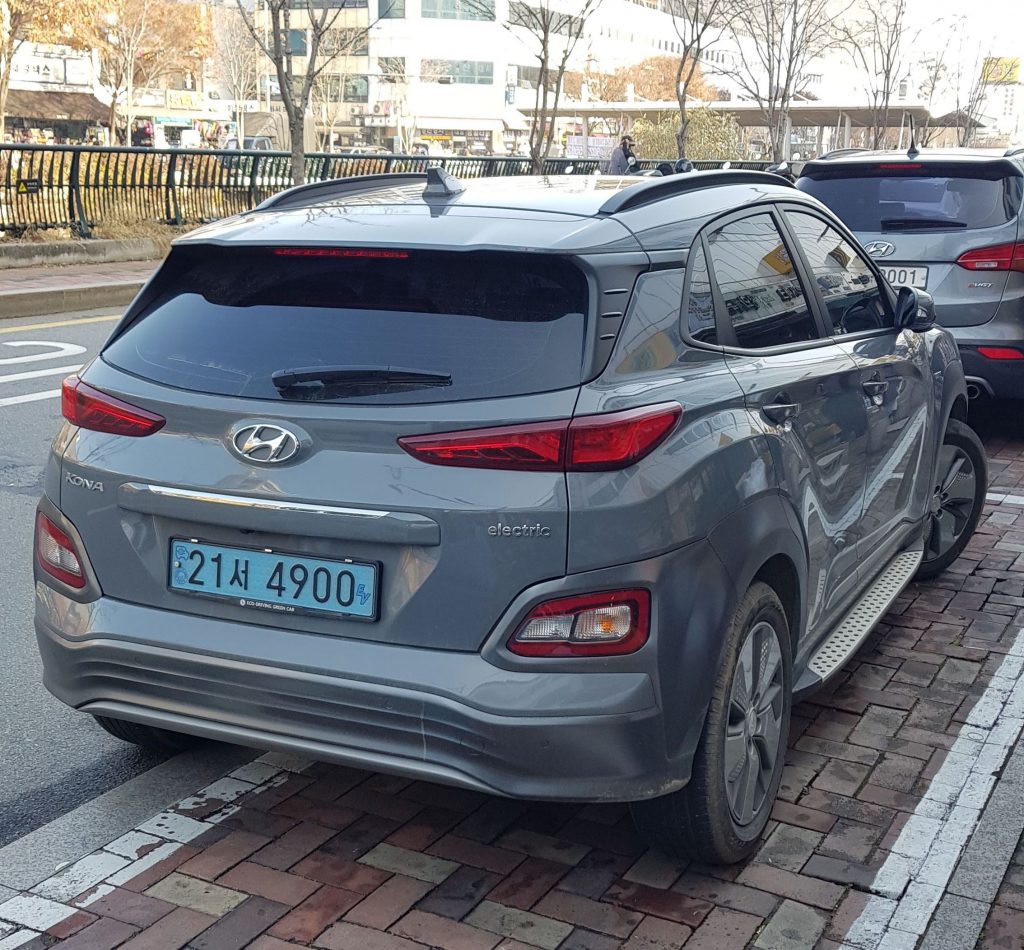 Having said all that though, there is a fairly simple explanation as to why one of these Kona Electrics can be spotted wearing Malaysian plates, and it all has to do with COMOS. Apparently even before Hyundai decided to bring in the Kona into Malaysia, COMOS had already planned to bring in a fleet of Kona Electrics as part of their electric car subscription program.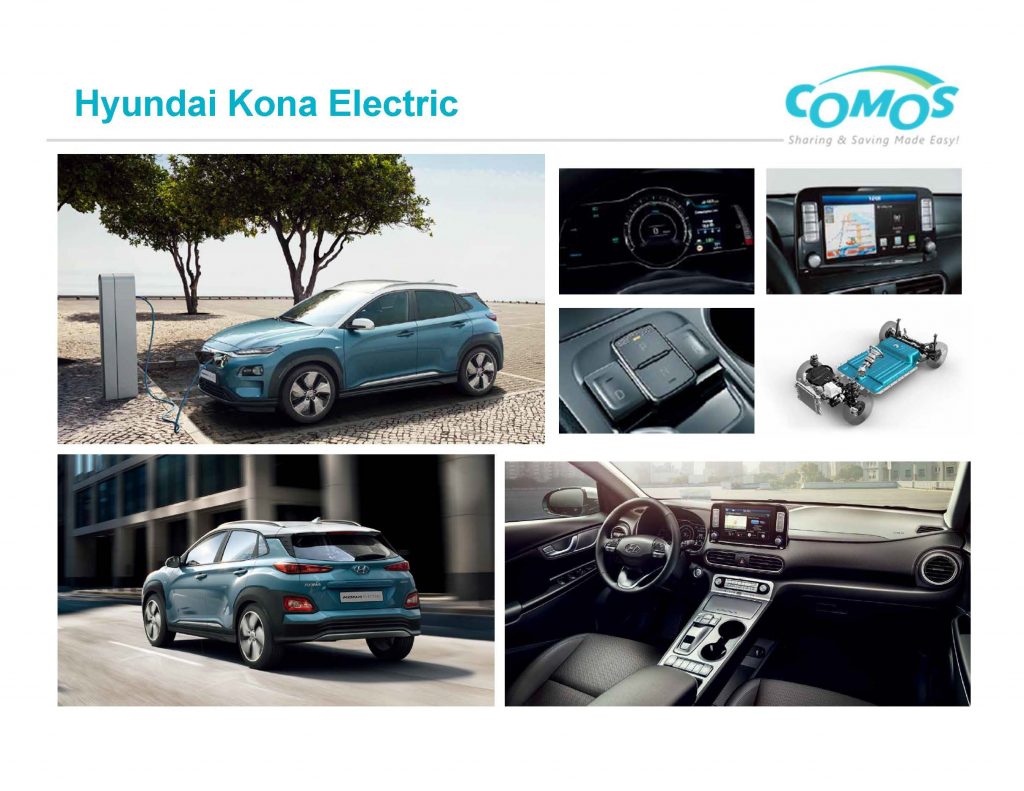 If the name COMOS sounds familiar, that is because it is the same company that were offering the leases on the Renault Zoe and Twizy here, in an attempt to kickstart the local EV revolution. COMOS, or Cohesive Mobility Solutions to give it its full name, had intentions to add the a fleet of Kona Electric EVs into its existing once fully Renault EV fleet. 
A quick look at their website confirms this fact, as one can still register their interest to lease a Kona Electric here in Malaysia. However, seeing as the lease price begins at RM 4,300 per month for the cheaper of two variants on offer, this could be the reason as to why there are virtually none on the road here.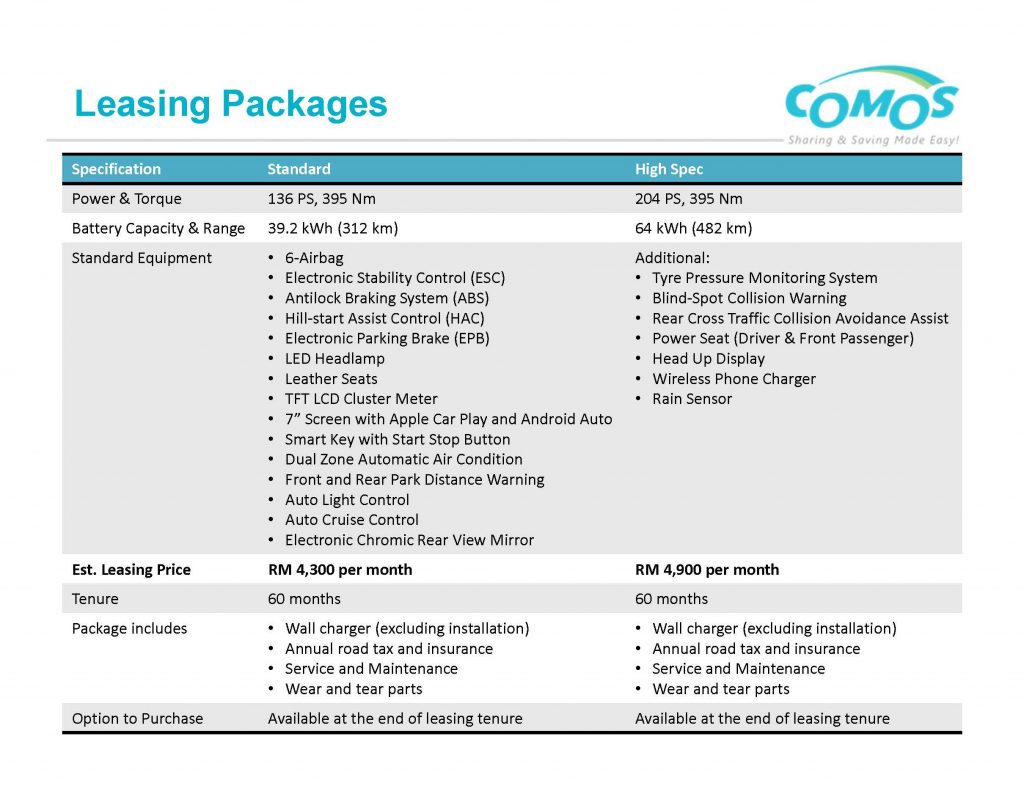 Speaking of not seeing any on the road, the jury is still out on whether COMOS actually still offers the Kona Electric as part of its highly-expensive subscription program, if this scheme ever got off the ground in the first place that is. The actual number of Kona Electrics are there in Malaysia are also a mystery. The only concrete information available is that with this teal blue Kona Electric you see here, there is at least one of these zero-emissions compact crossovers roaming the streets of Malaysia.