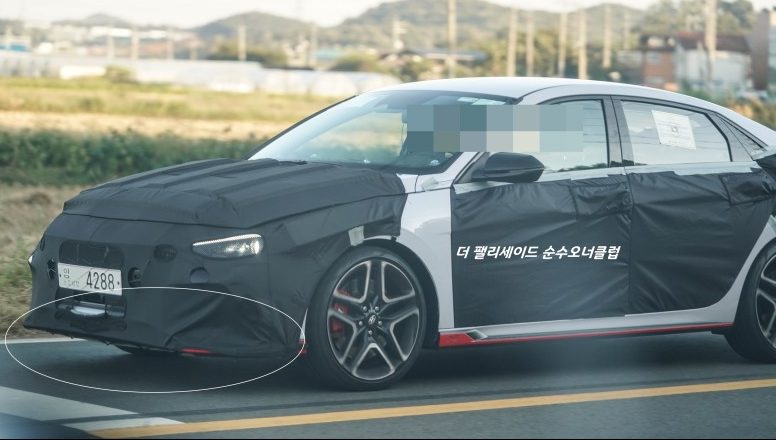 The next addition ever-growing sporty Hyundai N lineup will officially debut next year. 
With news of the new Hyundai Elantra arriving locally, it is somewhat fitting then for news of its performance N variant to be spotted testing recently in South Korea.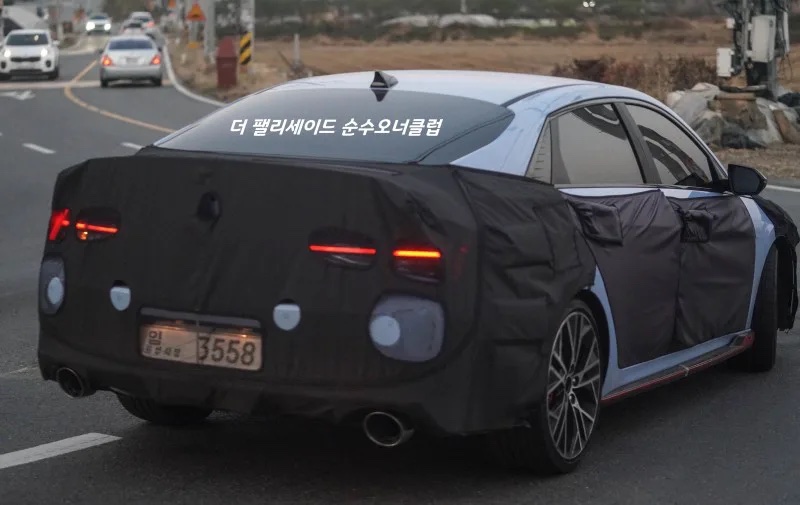 Officially announced a couple of weeks ago, this Hyundai Elantra N is set to play a large part in Hyundai's broader ambitions to expand its the sporty offerings within the next couple of years. Not to be confused with the sporty-looking Elantra N Line, this new full-fat Elantra N is touted by the Korean automaker to be a bonafide performance compact sedan, a booted version of the i30 N if you will.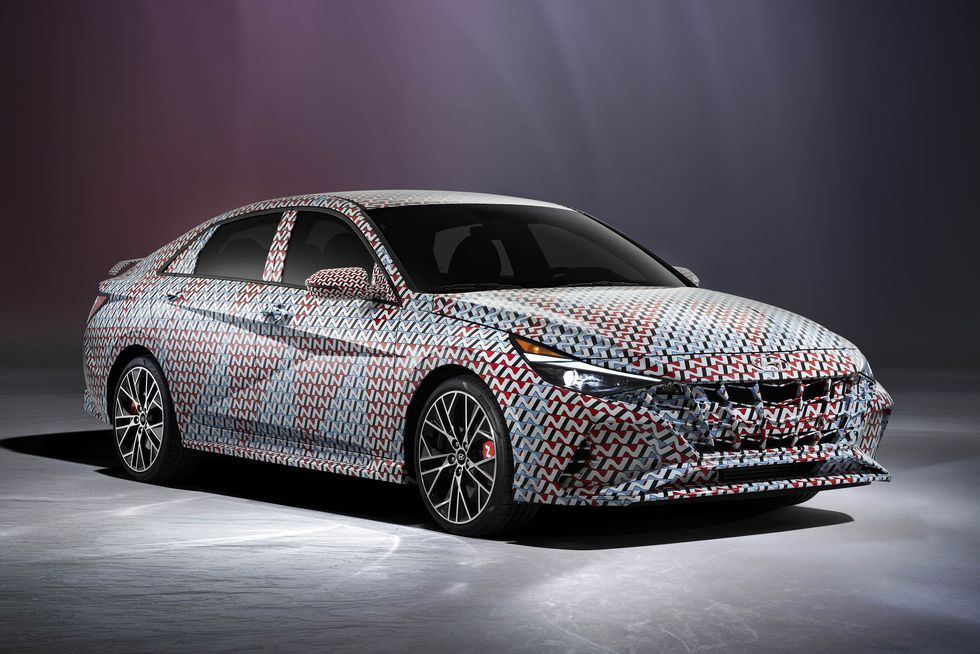 Caught out and about by Auto Post and brought to our attention by the Korean Car Blog, the Elantra N was spotted wearing the signature N shade of pale blue beneath heavy exterior camouflage. While not much can actually be discerned from its heavily disguised bodywork, what could be clearly seen however is the large diamond-cut alloy wheels wrapped in thin performance tires.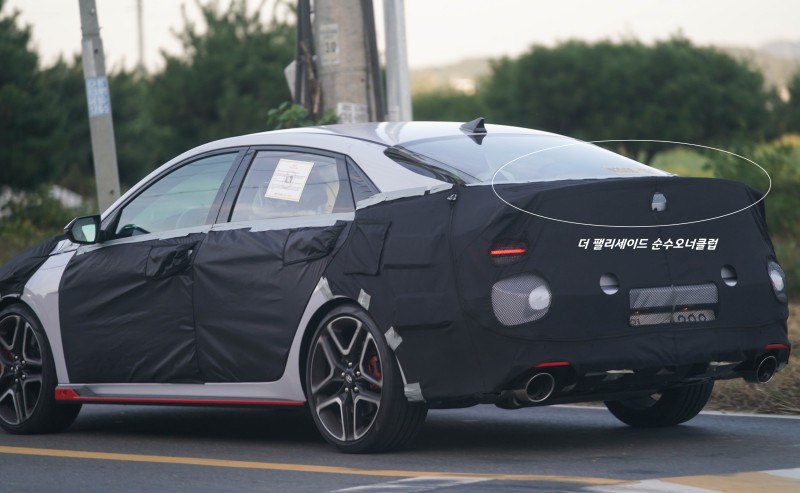 Actually, two different sets of wheels have been spied on the two different Elantra N test mules. One of which feature a simpler spoke pattern, which is vaguely similar to that seen on the current i30 N hot hatch; and the other being a more elaborate multi-spoke design that was first seen on the pictures accompanying the Elantra N teaser.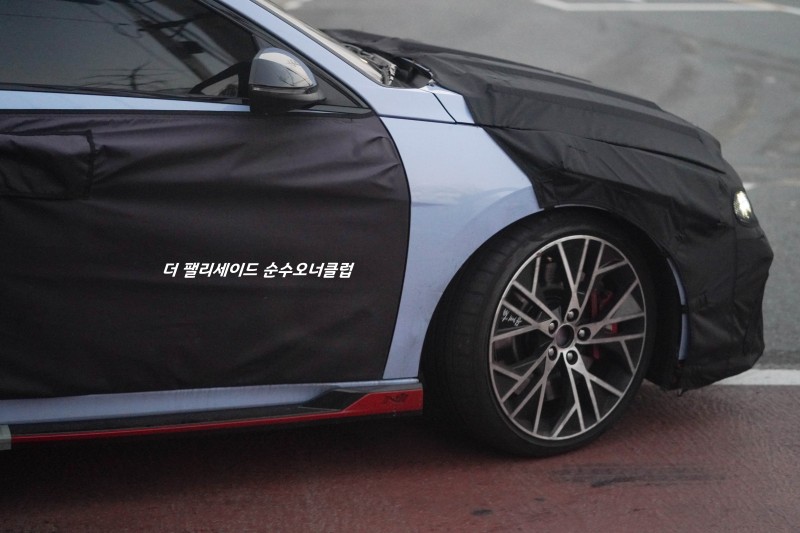 Regardless of wheel design however, both sets of wheels are wrapped in a thin veneer of performance rubber. Behind those wheels too are larger disk brakes on all four corners, featuring red painted brake callipers. 
Continuing on the topic of red, red accented side sill extensions are observed, complete with an N logo on the leading edge. A flash of red too is seen by the front lip of the Elantra N, a trait shared by its i30 N sibling. Much like its black mirror caps as well.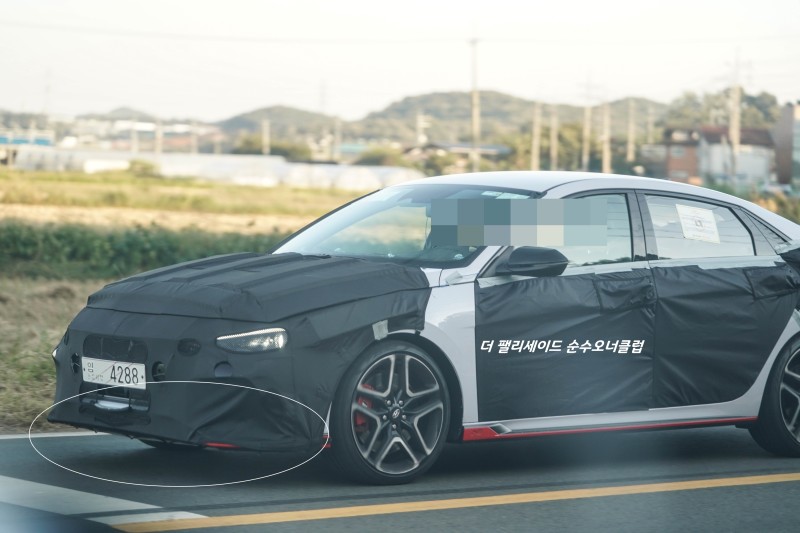 On the other end of this sporty Korean compact sedan meanwhile, large twin bore exhausts are spotted poking out beneath what is certainly a more aggressive rear bumper design. What is conspicuously missing however on these spy shots is the large fixed rear wing that was all the rage surrounding this Elantra N when the teaser photos were revealed.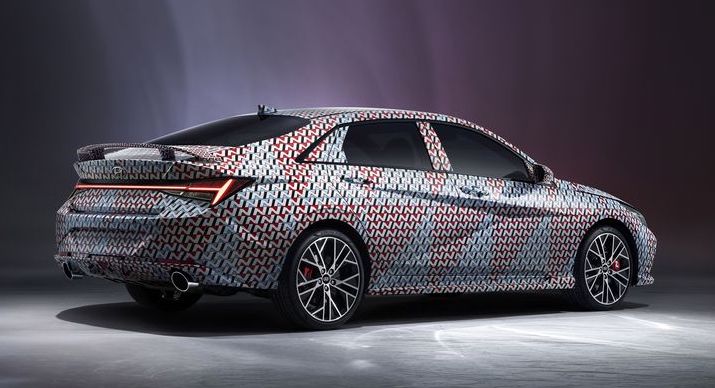 While no official details have been revealed about the powertrain specs of the Elantra N, many are reasonably speculating that under the hood of this performance compact sedan will be Hyundai's 2.0 turbocharged SmartStream petrol four-cylinder. As for transmission choices, an 8-speed dual-clutch transmission seems like the most likely candidate, though a six-speed manual option might just be on the cards too.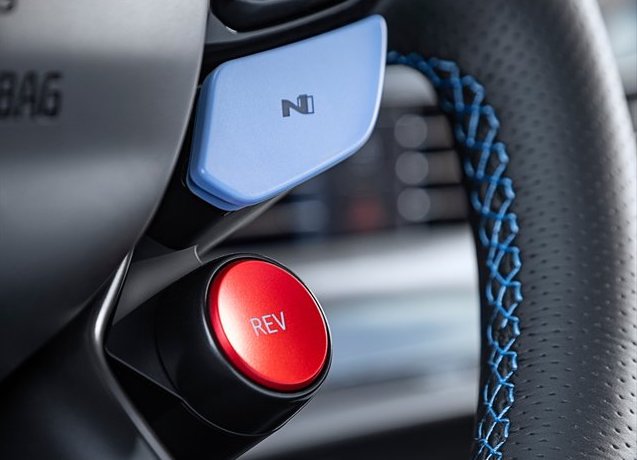 According to Hyundai, the Elantra N is currently undergoing its final development, which is said to include validation at Nürburgring. Arriving in 2021, this performance N model is set to be the flagship of the Elantra lineup.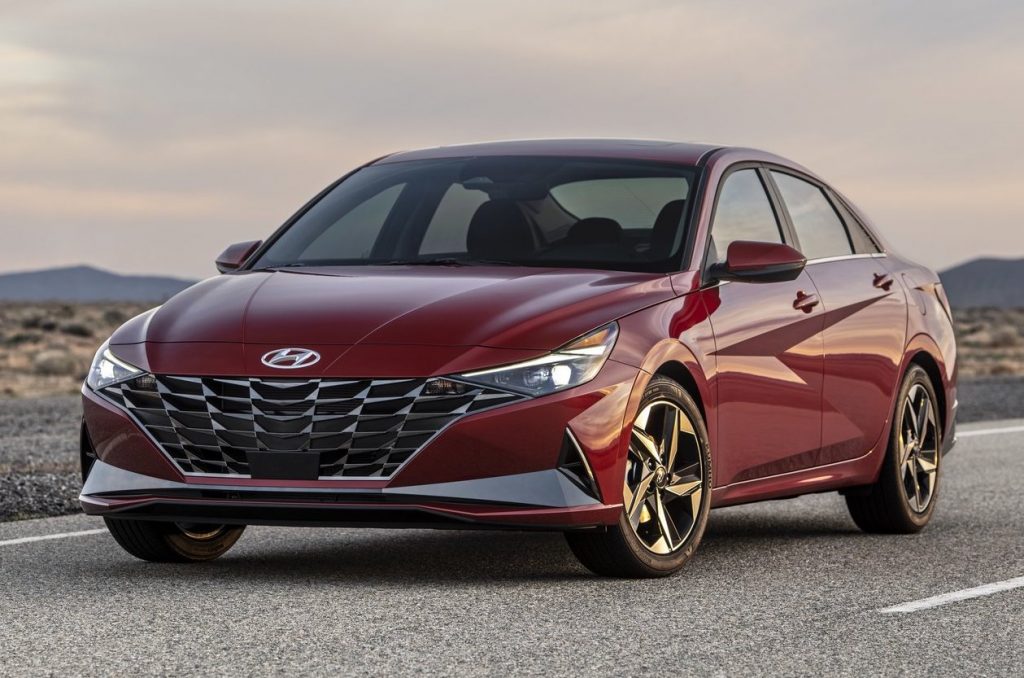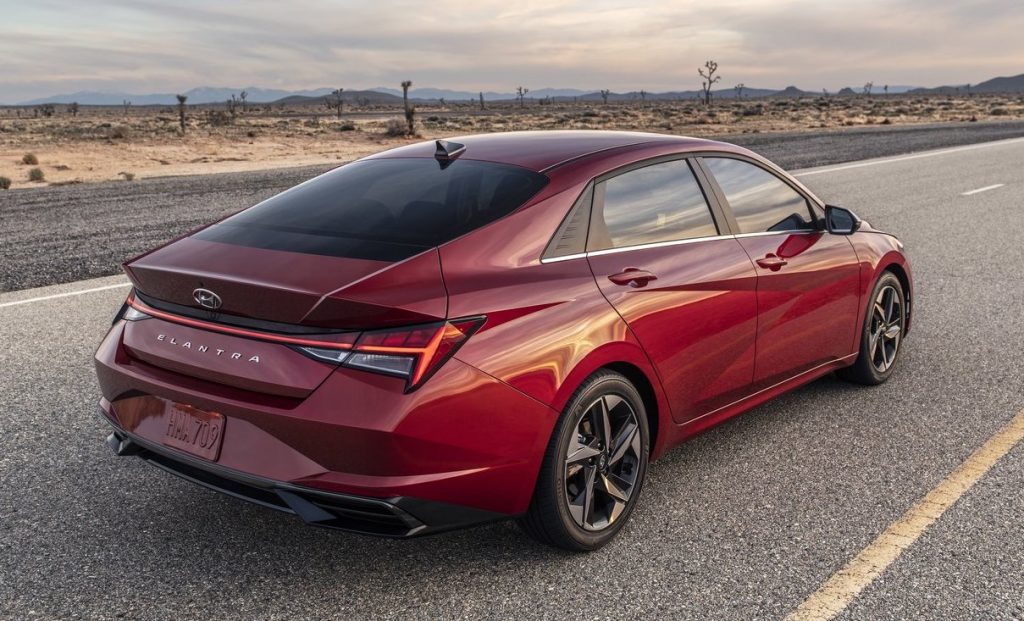 No word yet however on whether Hyundai Malaysia will bring this sporty Korean compact sedan to our shores. Seeing how only 20 i30 N models were ever officially imported, and only one variant of the garden-variety Elantra is set to arrive here, chances are pretty low for this N performance variant of the Elantra to arrive here any time soon.