Used cars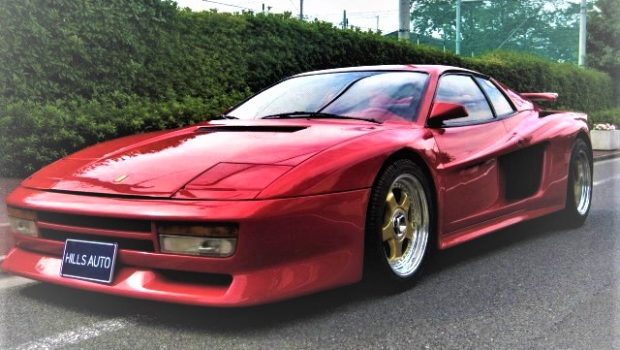 Published on August 15th, 2021 | by Joshua Chin
0
Koenig Specials Ferrari Testarossa Spotted For Sale In Tokyo
Here's the chance to own what is perhaps the maddest and baddest Ferrari to ever exist. 
The Ferrari Testarossa is perhaps widely considered to be the supercar that epitomises the 80s. Featuring a mid-mounted flat-12 and those instantly recognisable side strakes, this particular wedge-shaped prancing horse is very much the poster child for the bygone era of excess.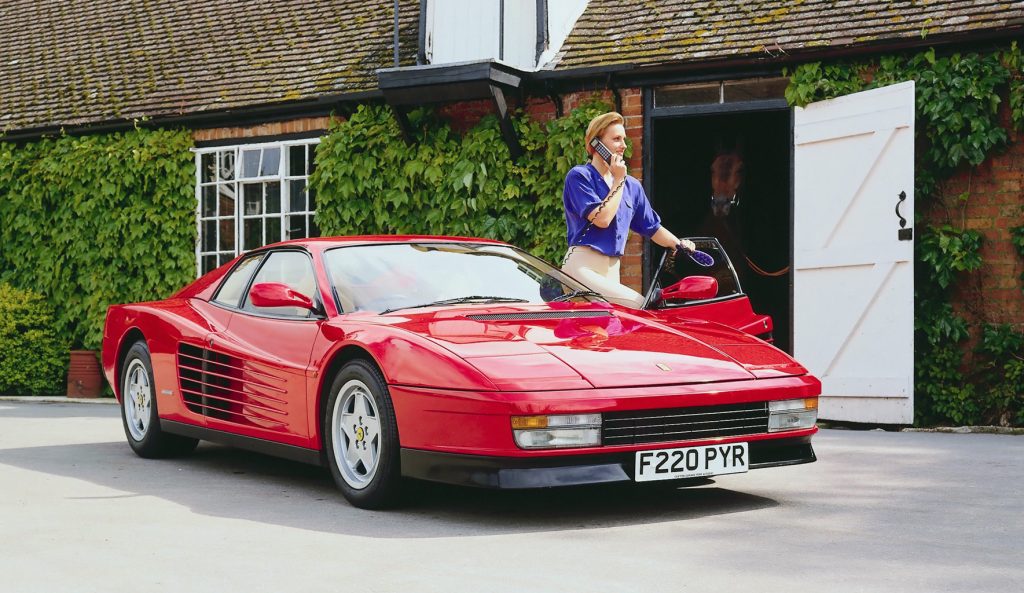 And the creme de la crème of Testarossa that perfectly encapsulates the excess of the mad, bad 80s is undoubtably be the utterly insane Koenig Competition. One of which has incidentally popped up for sale in Japan recently, ripe and ready to be bought by an affluent individual who perhaps wishes to relive their glory days from all those years ago.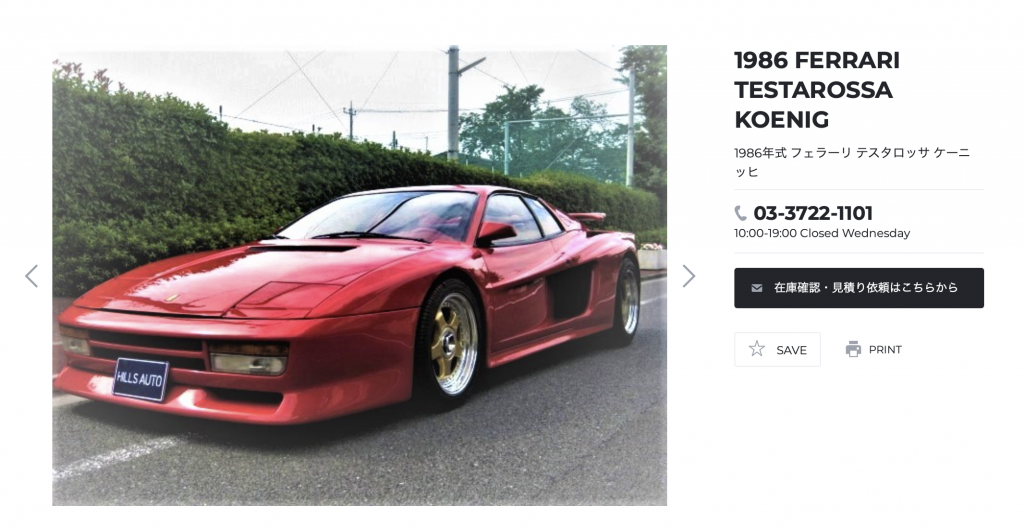 Just a primer to those who are perhaps unfamiliar with the term Koenig first however, this Munich-based tuning company was in essence widely regarded to be the mad king of the modifying scene back in the 80s. A title that is made even more impressive when considering that this was also the era when the likes of RUF and Gemballa were in their presumably cocaine-fuelled prime. 
Headed by publishing magnate and accomplished racer Willy König, these were the very same (for the lack of a better word) mad lads who were well-known back in the day for slapping wide-bodykits — in addition to a couple of turbos too — onto everything from Countaches to S-Classes. Though what really put Koenig on the map was their mad modifying magic with Ferraris, and especially with their Testarossa-based Koenig Competition.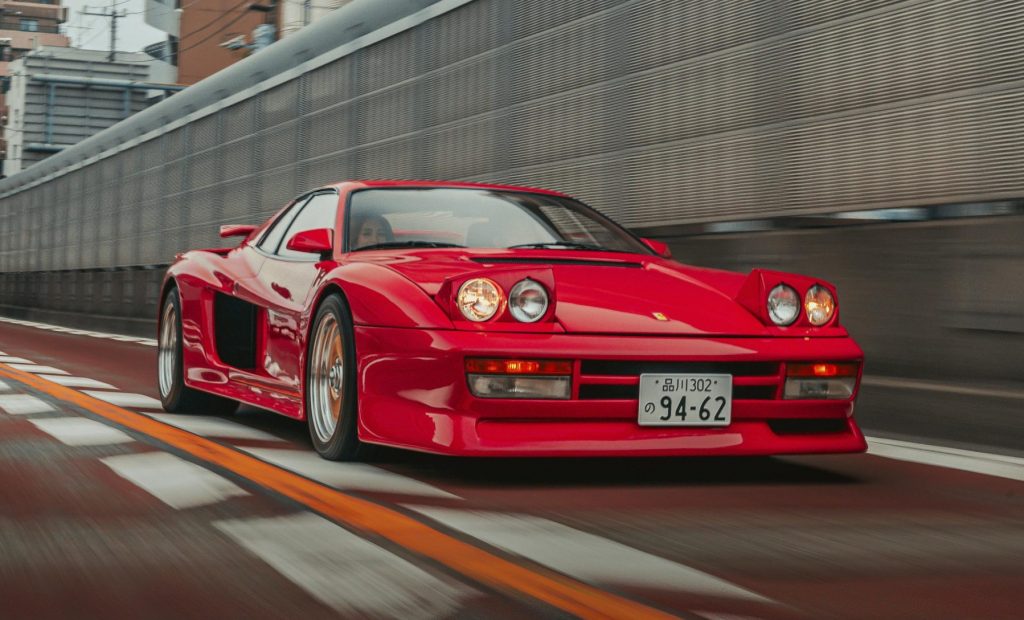 Koenig's magnum opus of madness, the extreme exterior aesthetic of this modified prancing horse probably already goes some way into explaining why the Competition remains the company's most memorable model even after all these years. Its outrageously wide bodykit wasn't all just for show however, as those NACA ducts that replaced the Testarossa's iconic side strakes serve the purpose of feeding more air into the pair of turbos that were strapped onto the 5.0-litre flat-12 of this fettled Ferrari. 
Same goes for its look-at-me rear wing and widened track, not to mention too its lowered suspension and uprated brakes. All of which are there to keep all four of this tuned Testarossa's enlarged (and often gold-painted) alloys remaining firmly planted to the tarmac and out of a hedge, as it rockets from 0-100 km/h in 3.4 seconds and onto a scarily believable top speed of 380 km/h (236 mph) when in its maddest 1,000 hp Evolution form.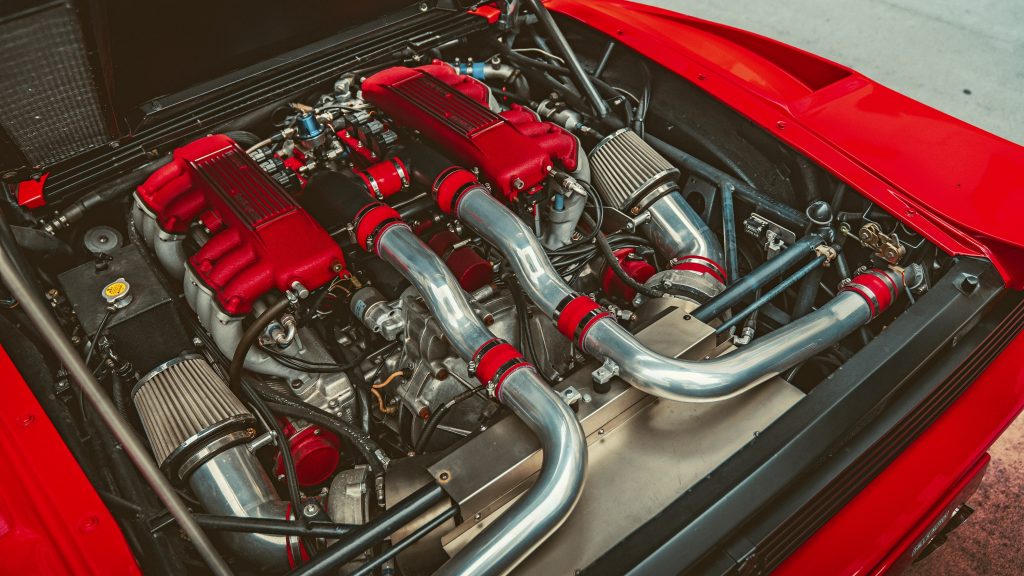 Rather unfortunately however, this particular prancing horse that on sale currently at Hills Auto in Tokyo is not to be giving the Veyron a run for its money in the game of performance top trumps any time soon. That is because 1986 model with its twin Garrett turbos is instead likely to just be pumping out somewhere in the region of the 700-800 hp mark, which is only about 300+ more than what the Testarossa originally left the factory with.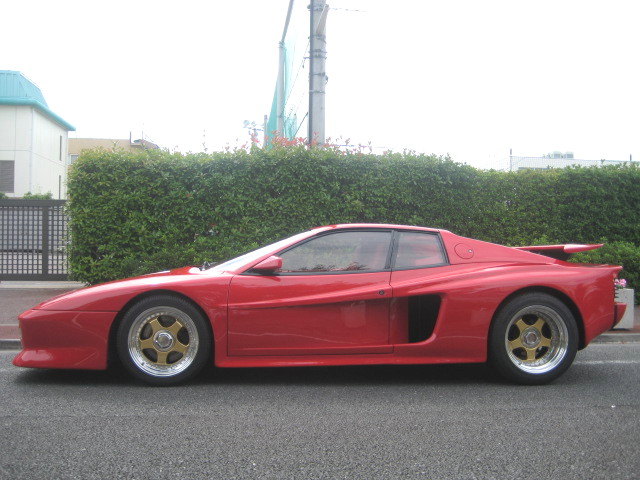 There are nevertheless some redeeming features with this specific Koenig though, with the advert showing for it to have been on the receiving end of a rather long list of maintenance work. A list which includes everything from a complete overhaul of its engine and 5-speed transmission, to having its pop-up headlight motor replaced and those totally 80s gold-on-silver OZ aluminium alloys refurbished in the aim of making it as showroom fresh as possible.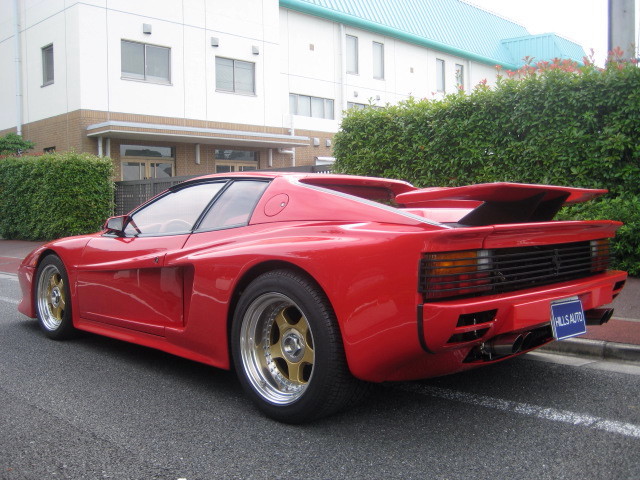 Much like any other custom Koenig too, there are a couple of custom add-ons to this very car that sets it apart from the rest. These include a pair of electrically adjustable and massaging seats within the rather red leather-lined cabin, as well as a one-off quad-exit exhaust system and a pair of bespoke angular aero-style door mirrors on the outside.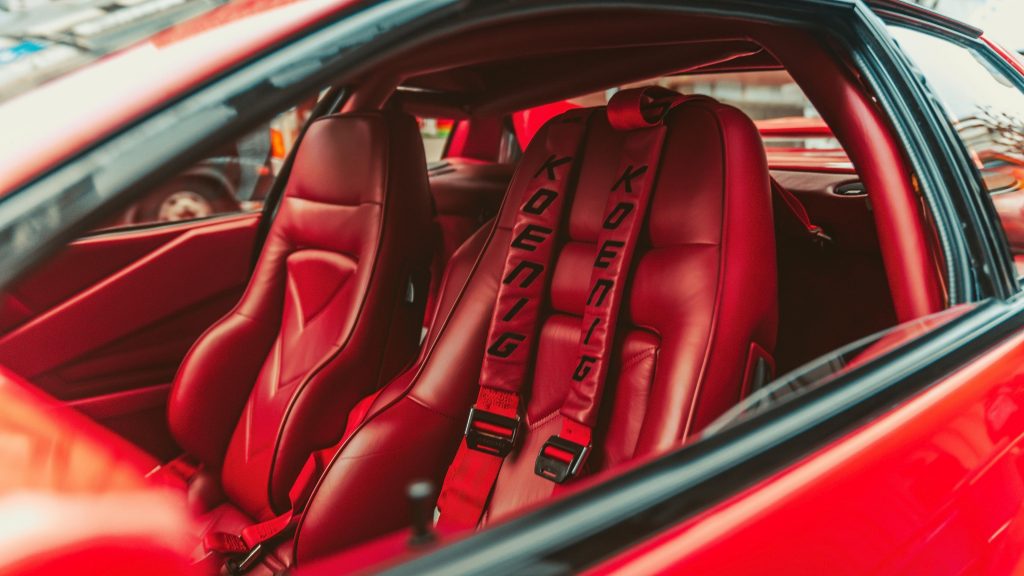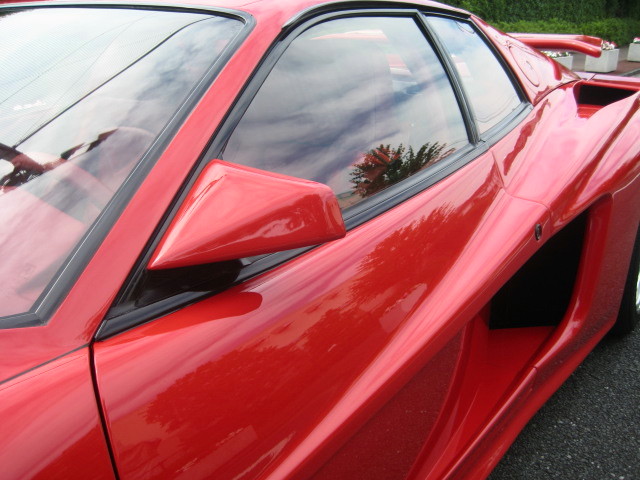 Then again though, what perhaps really makes this Competition the one to have is simply down to the fact that it is the only one currently on the market today. There is also a little bit of provenance to this particular car worth highlighting too, as this tuned Testarossa is the very same Ferrari that played the role of the star car in a Top Gear article discussing the mad existence of Koenig.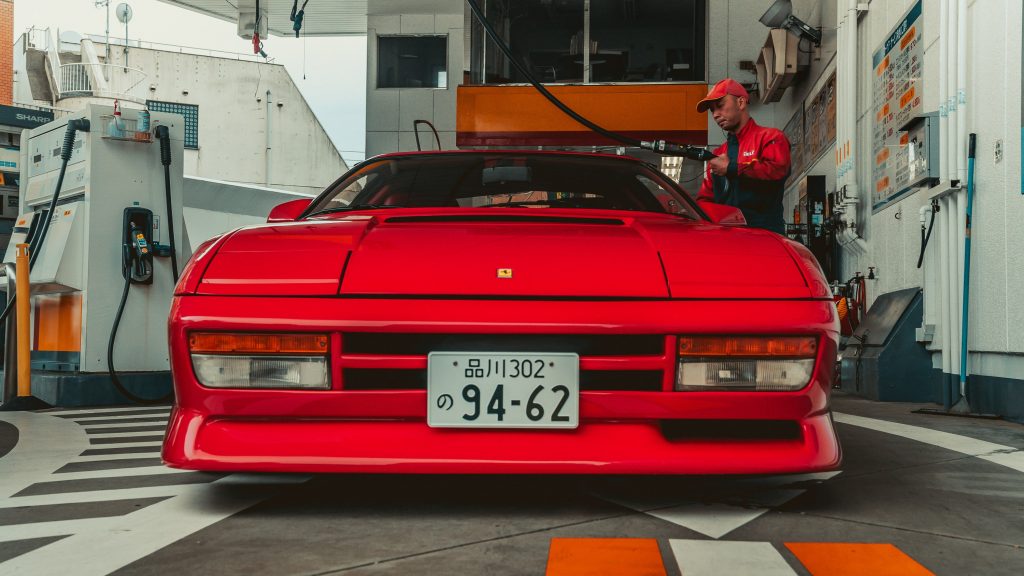 Now for those who might have their interest piqued in procuring this wedge-shaped 80s fever dream on wheels, Hills Auto has unfortunately not openly disclosed how much exactly they are asking for the Koenig Competition. Past sales however for these fettled Ferraris see them changing hands for around €250,000 (RM 1.25 million), which works out to be about double as to what a bog-standard Testarossa currently retails for.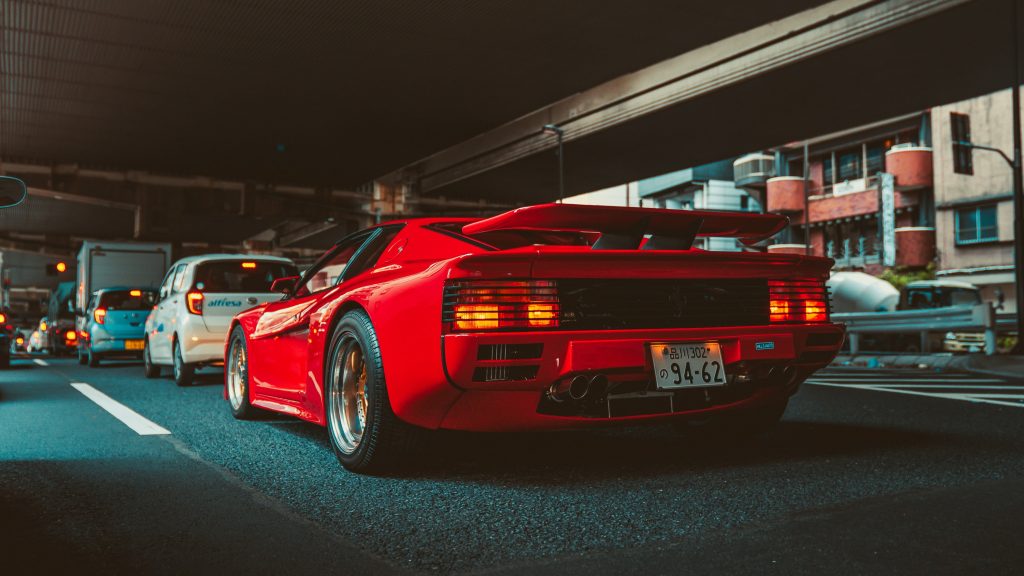 As for those instead who prefer something a little bit more modern meanwhile, this Tokyo dealership incidentally has a 2004 Ferrari Enzo being sold alongside the Koenig Competition too. Hills Auto also currently has a 1 of 20 Bugatti Chiron Sports Noire and a 1 of 500 McLaren Senna in stock, with a full list of their absolutely jaw-dropping inventory linked here for your viewing pleasure.